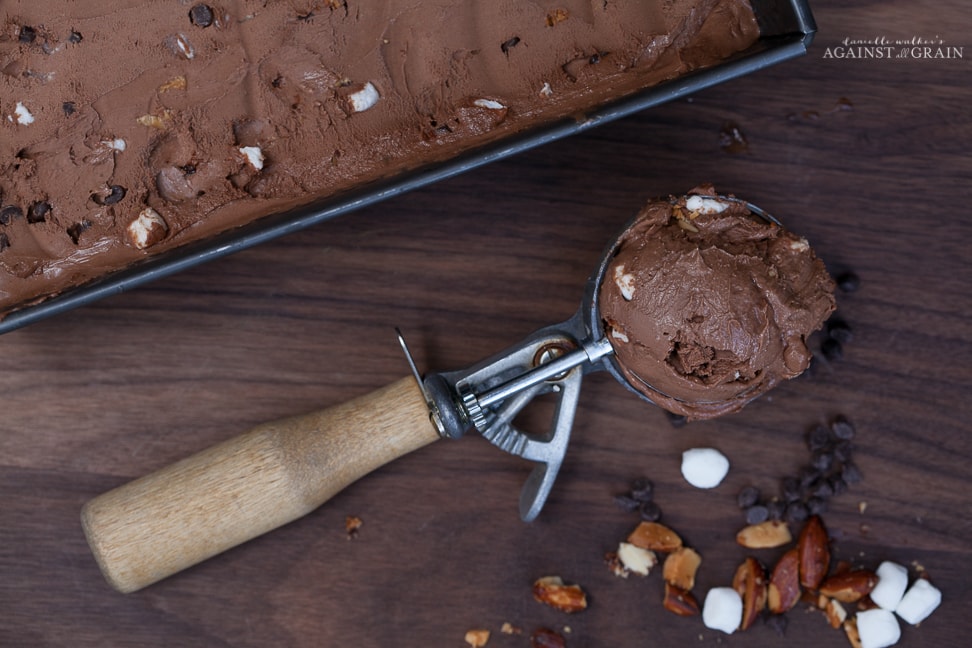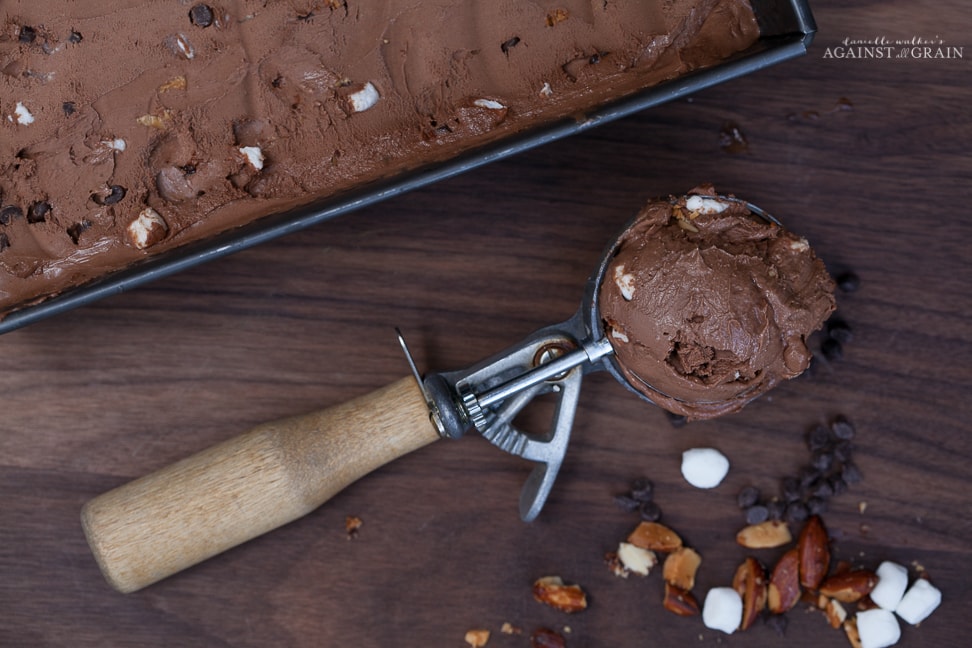 I wanted to title this Mexican Hot Chocolate Ice Cream, but that seemed like an oxy moron. It tastes like a warm cup of Mexican Hot Cocoa, in a deliciously refreshing ice cream form. The subtle spice of cinnamon, chile, and cayenne, peek through the full and deep chocolate flavor. It has marshmallows swirled in, as opposed to melted on on top of a mug, and crunch almonds throughout, so I've dubbed it Mexican Chocolate Rocky Road Ice Cream instead.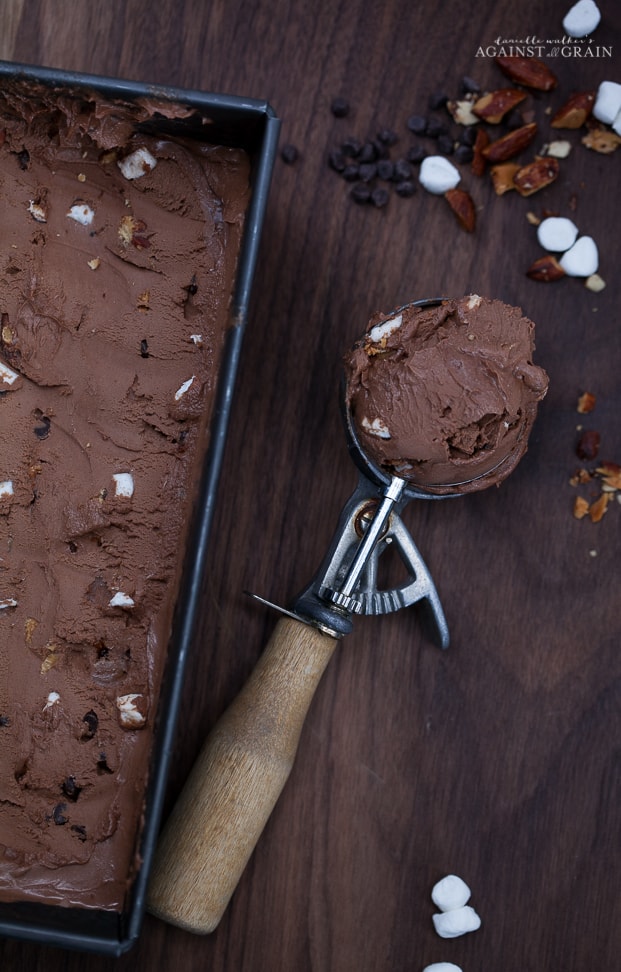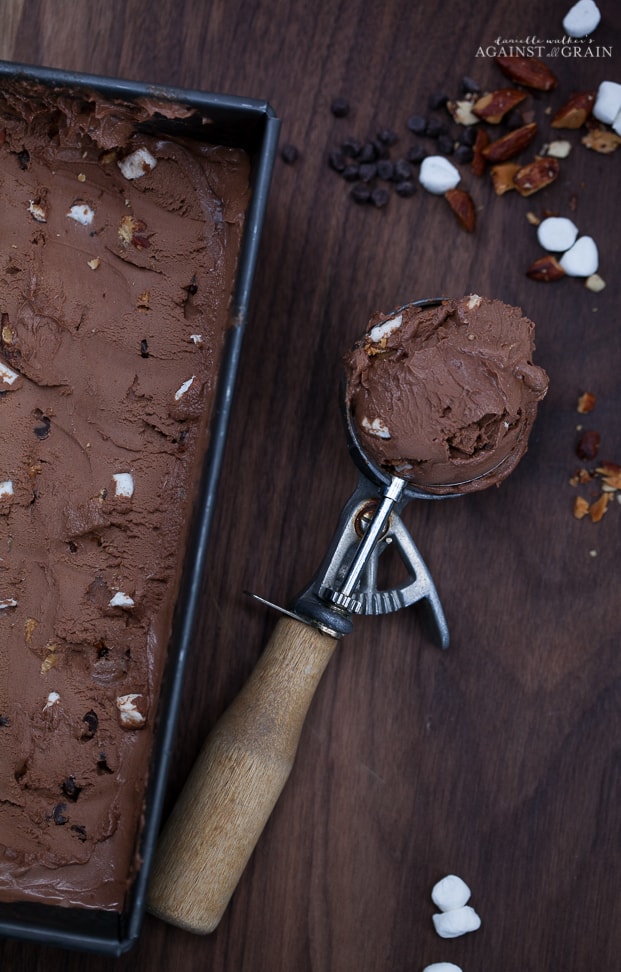 Our family are huge ice cream lovers. Which is why you can find a good handful of dairy-free ice cream recipes in my first book Against all Grain (Mint Chip, Chocolate Frozen Yogurt, and Vanilla Bean), as well as a few on my blog. Over the past year, I've slipped and taken to buying regular ice cream or frozen yogurt, which my gut has not been fond of. I also forgot just how wonderful and easy homemade ice cream is. I was tired of coconut-tasting ice cream though from the coconut milk, so I switched to cashew milk for this one. The cashew milk, in addition to the small amount of gelatin added to the mixture, makes this ice cream wonderfully creamy. Both of those ingredients, plus adding lots of air to the "batter" by using a blender, prevents it from getting icy in the freezer. It scoops like a dream, and doesn't require an ice cream maker! Just blend and freeze. So easy!
My favorite candy bar growing up was a Rocky Road bar. I remember going on special little outings with my mom and she would get one for us to share as treat. You could omit the mix-ins and just use the base and make a delicious chocolate ice cream, but I would highly suggest using them to create that beloved rocky road taste.  I added small marshmallows, chopped Spiced Candied Almonds, and some mini chocolate chips. The crunch and sweetness that is added to the ice cream with these mix-ins takes it to a whole other level. Plus the almonds adds a bit more spice to compliment the cinnamon and chocolate. I used a natural and gluten-free brand of marshmallows called Elyon for ease, but it does contain sugar. You can easily make homemade honey marshmallows but it's an extra step.