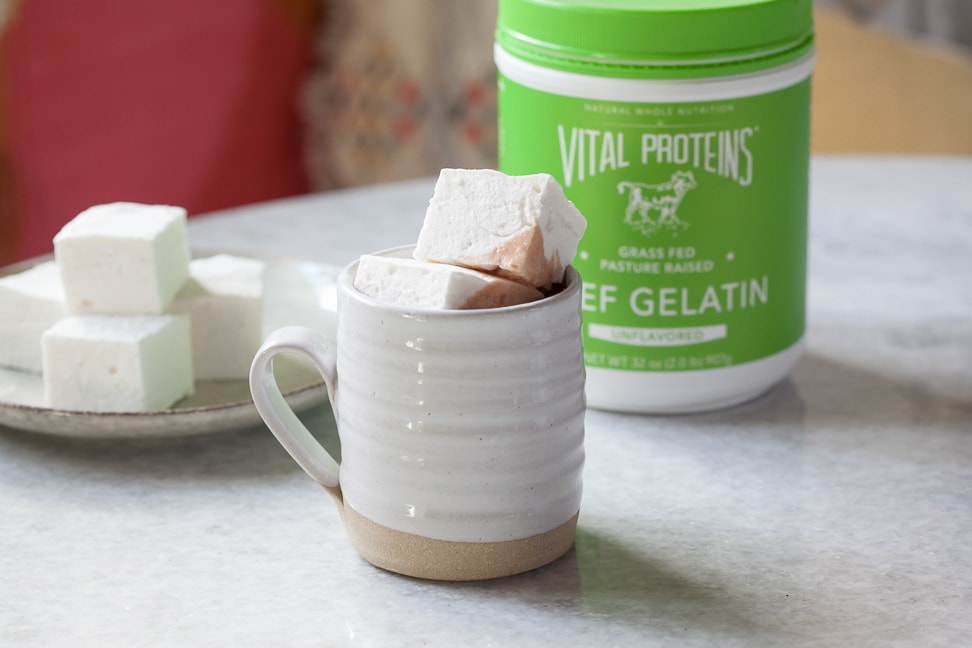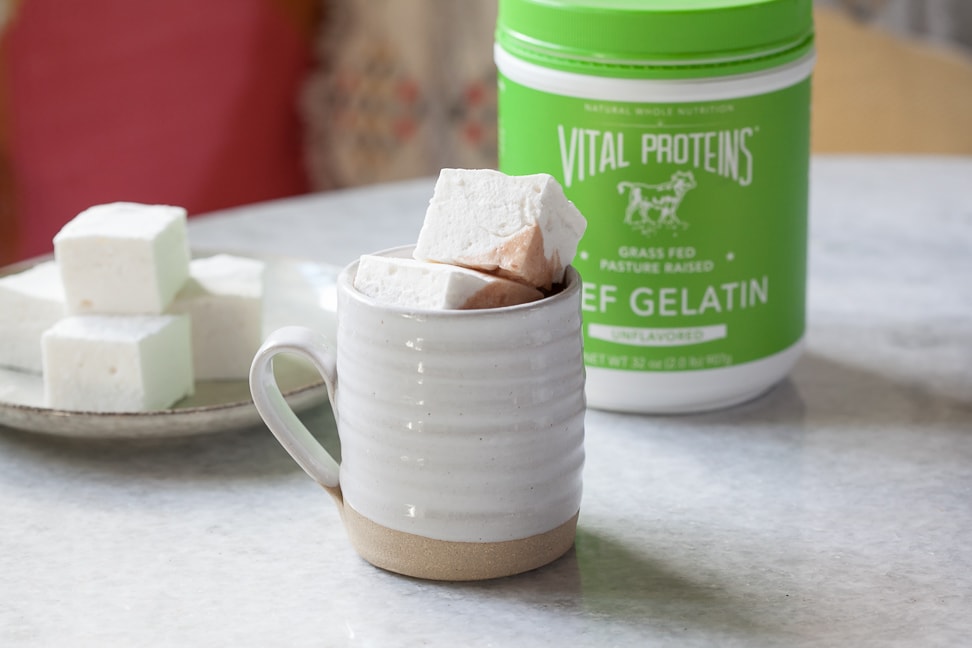 A couple of months ago, we all chatted about how gelatin can vary brand to brand. I use Vital Proteins to test all of my recipes, and I've partnered with them to bring you this recipe from my Celebrations cookbook. It hasn't ever been shared online before, so you're in for a treat! If you love it, go grab a copy of the book. You'll find tons of other recipes like it!
I went through and tested a few different brands with some of my favorite recipes to see if I could help troubleshoot for some of you. The results were what I expected – Vital Proteins created the best texture and flavor (no beefy flavor here!). The others worked, but the end products were more firm and occasionally a little too "gelatinous." Vital Proteins produced the most consistent, and tasty results.
One of my favorite recipes using gelatin is my homemade Marshmallows. I incorporate gelatin in my diet for it's gut soothing benefits. I typically mix it into coffee or tea, or into soups and stews. But it's fun to get to have it in a treat every so often as well like these marshmallows or the fruit jello shapes from my first book Against all Grain. I'm going to make these tomorrow for my weekly Facebook live and am going to cut them into heart shapes and dip them in chocolate for Valentine's Day!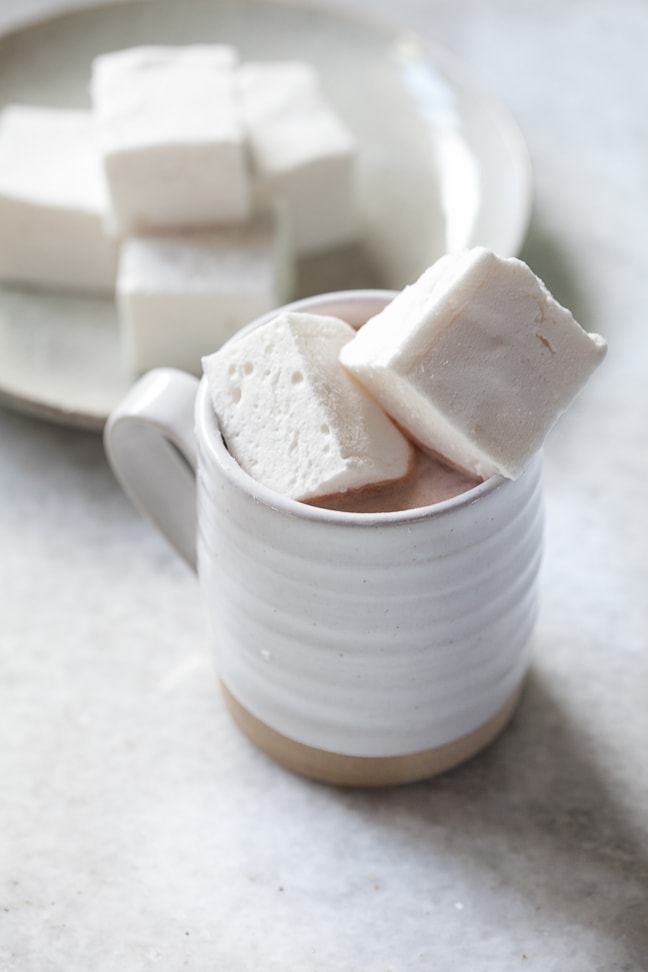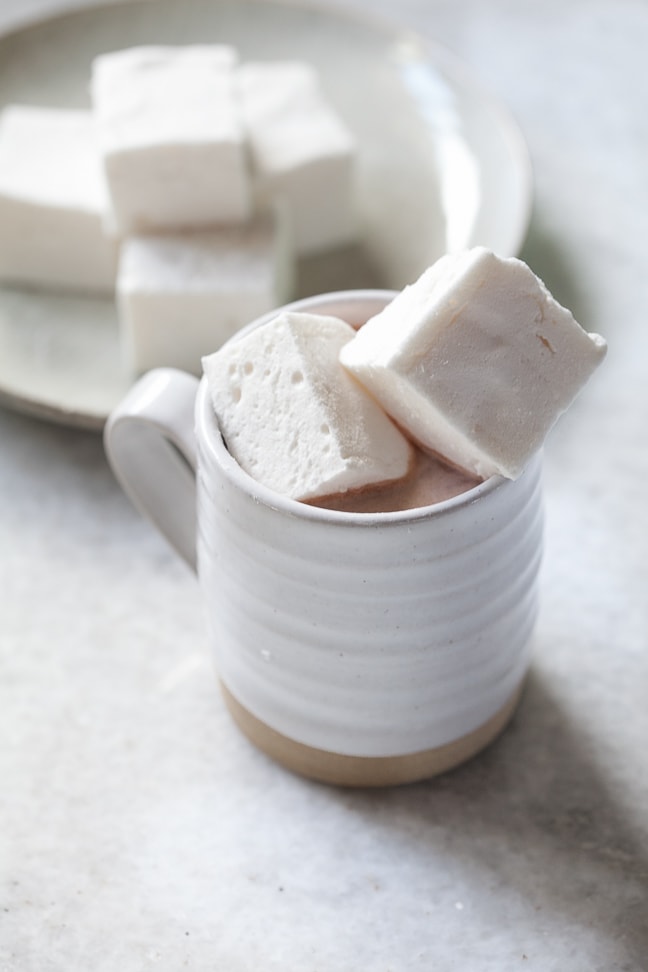 This recipe can be found in my Celebrations cookbook on page 316! 
Try some of these other festive treats from Celebrations for Valentine's Day!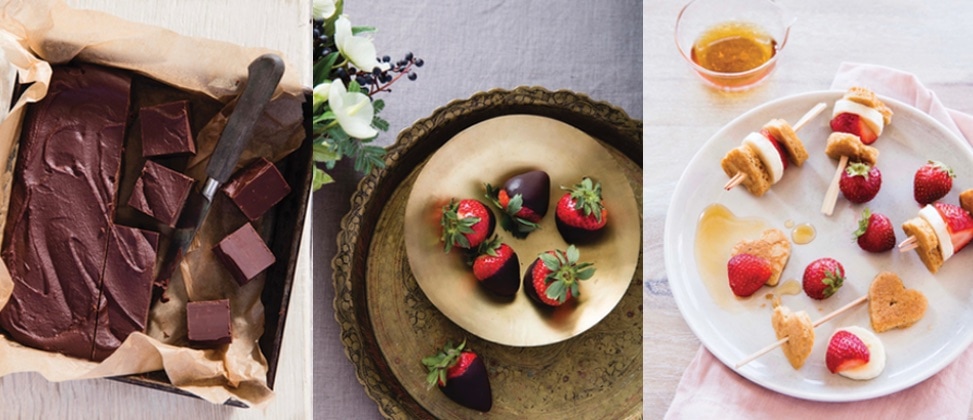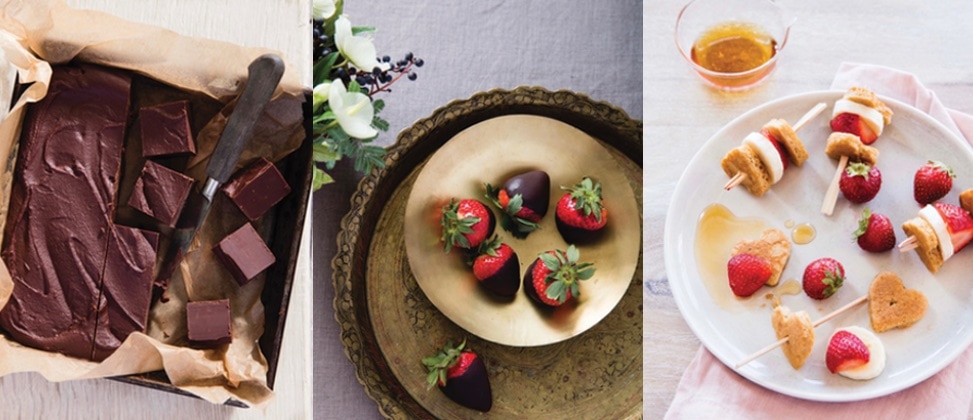 A light colored honey helps to make these white and have a more neutral taste. If you want to toast these for s'mores, leave them out in the counter, uncovered, for a few days to help dry them out. They will melt a lot more quickly than store-bought marshmallows with all the junk in them, but they do work!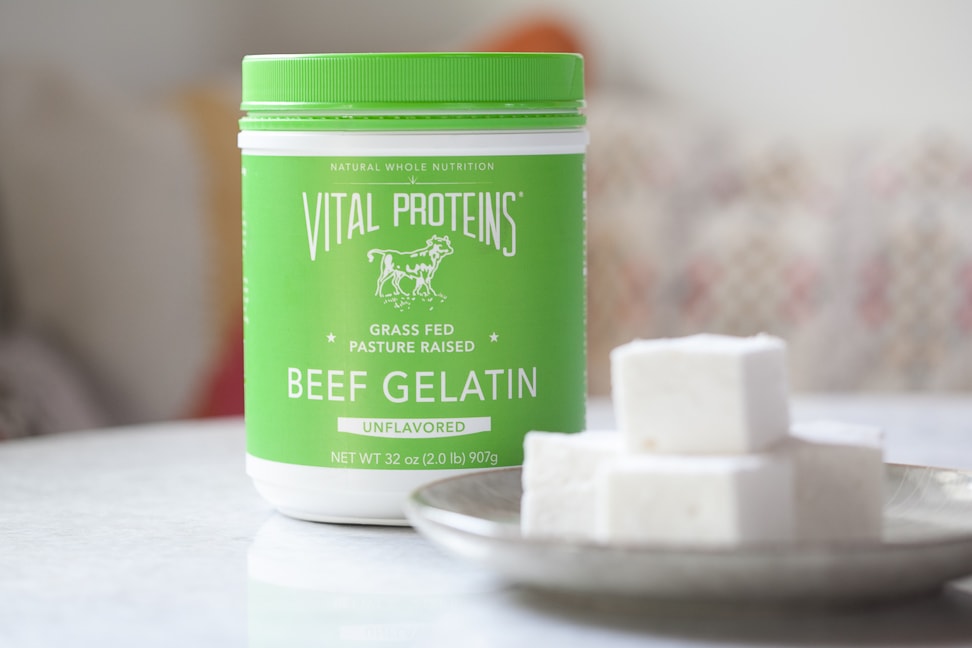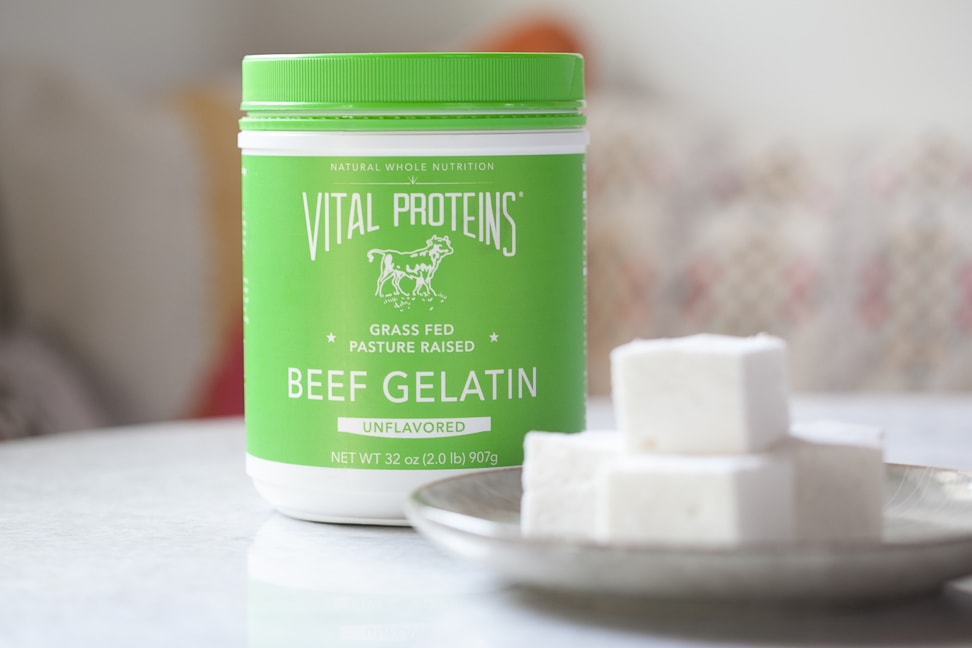 Shop My Kitchen!