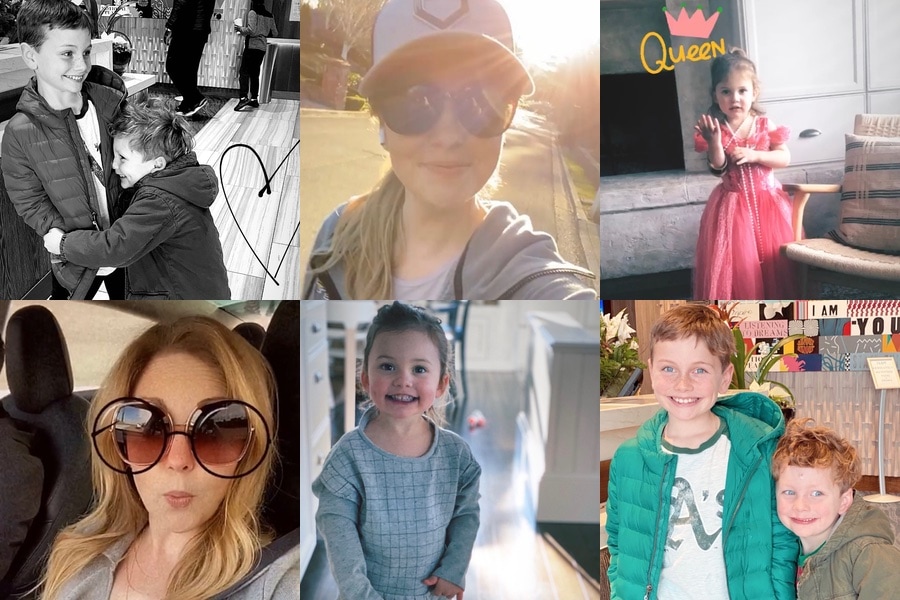 Hi everyone!
I'm on my feet more each week, and I got to spend some good time in the kitchen last weekend! This digest will show you what I cooked up in the kitchen this week, a few fun date night highlights Ryan, and I had, the best photos of my kiddos from the week, and loads of wonderful recipe inspiration!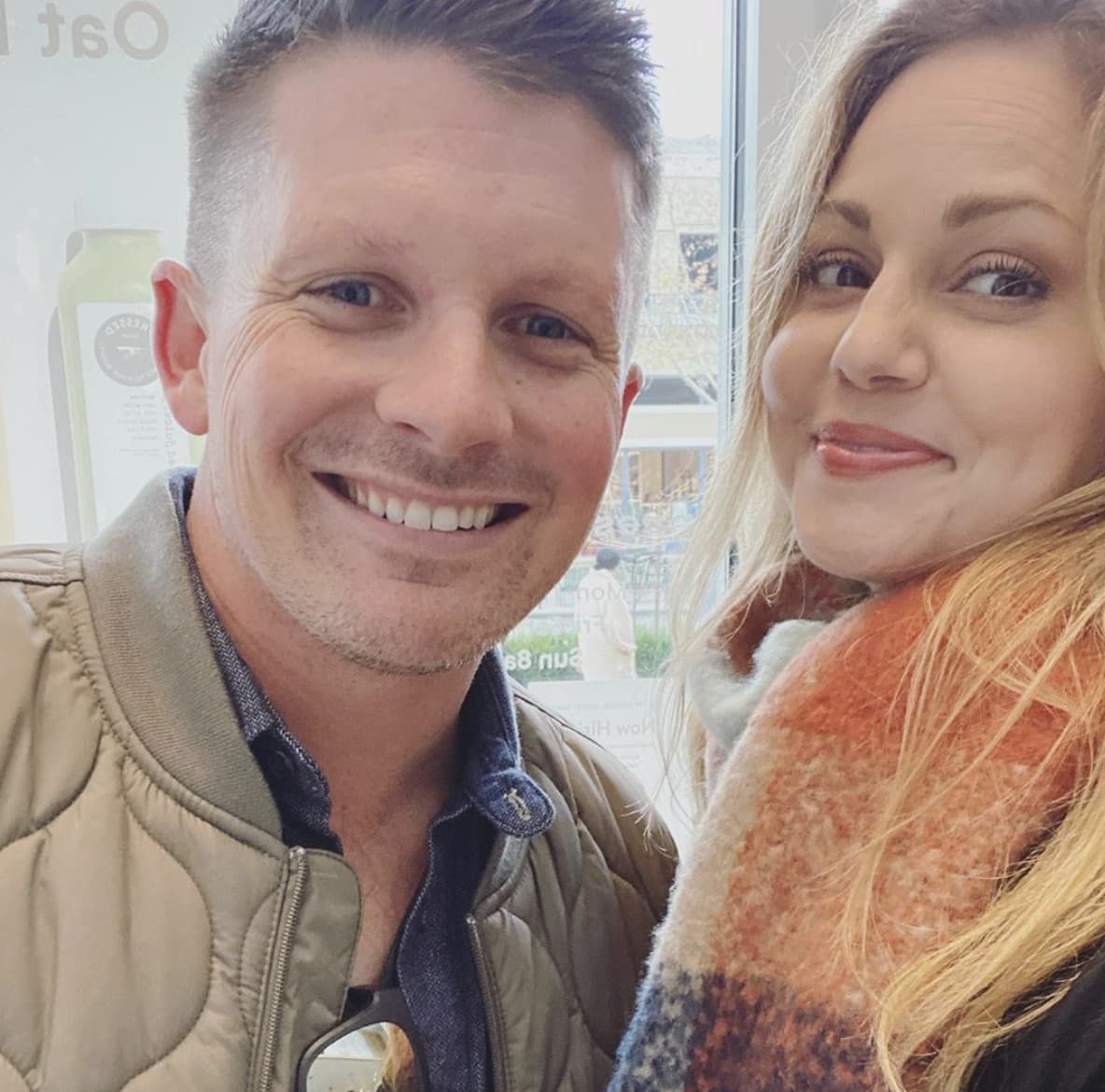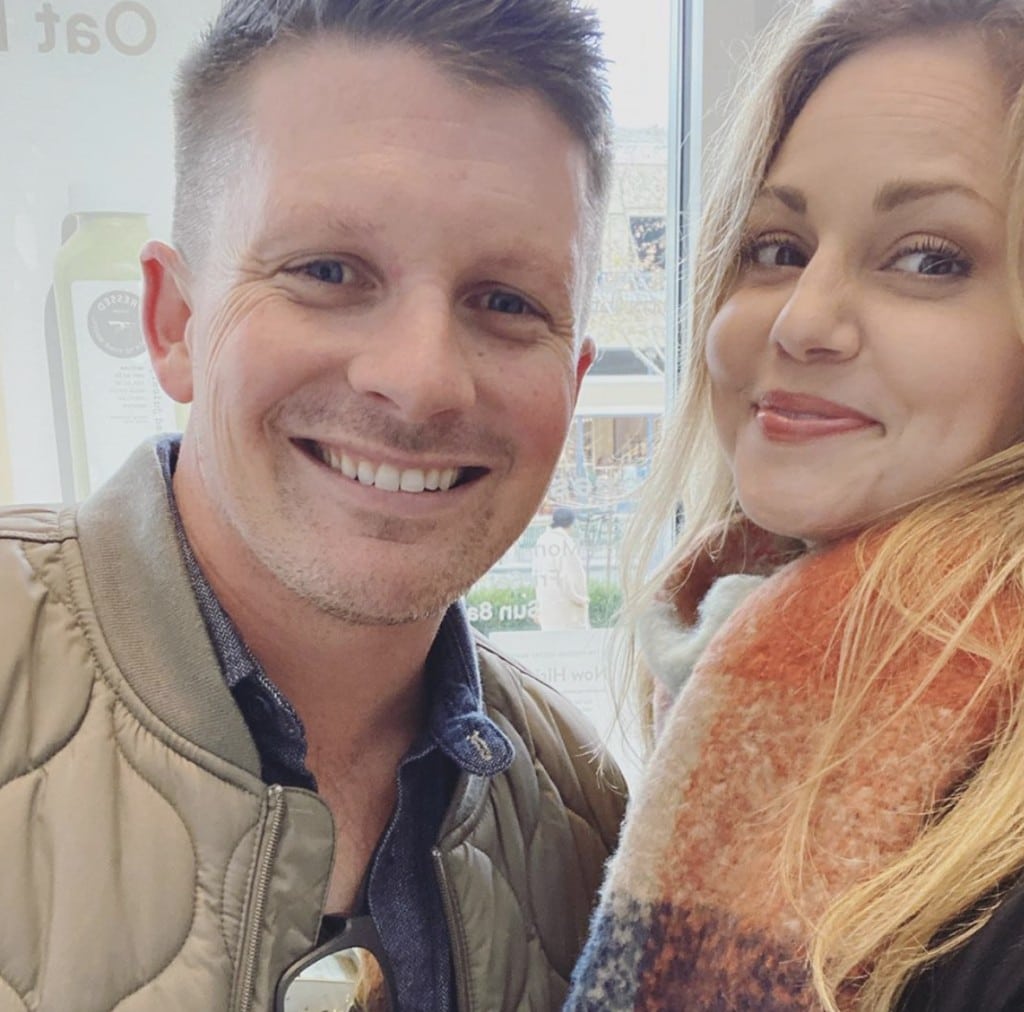 We had our first date night in months last night, and it was wonderful! We saw Knives Out, got Pressed Juicery freezes, and met friends for dinner afterward.
I've missed our dates! I'm so thankful to be back up running around 80% and able to be out and about.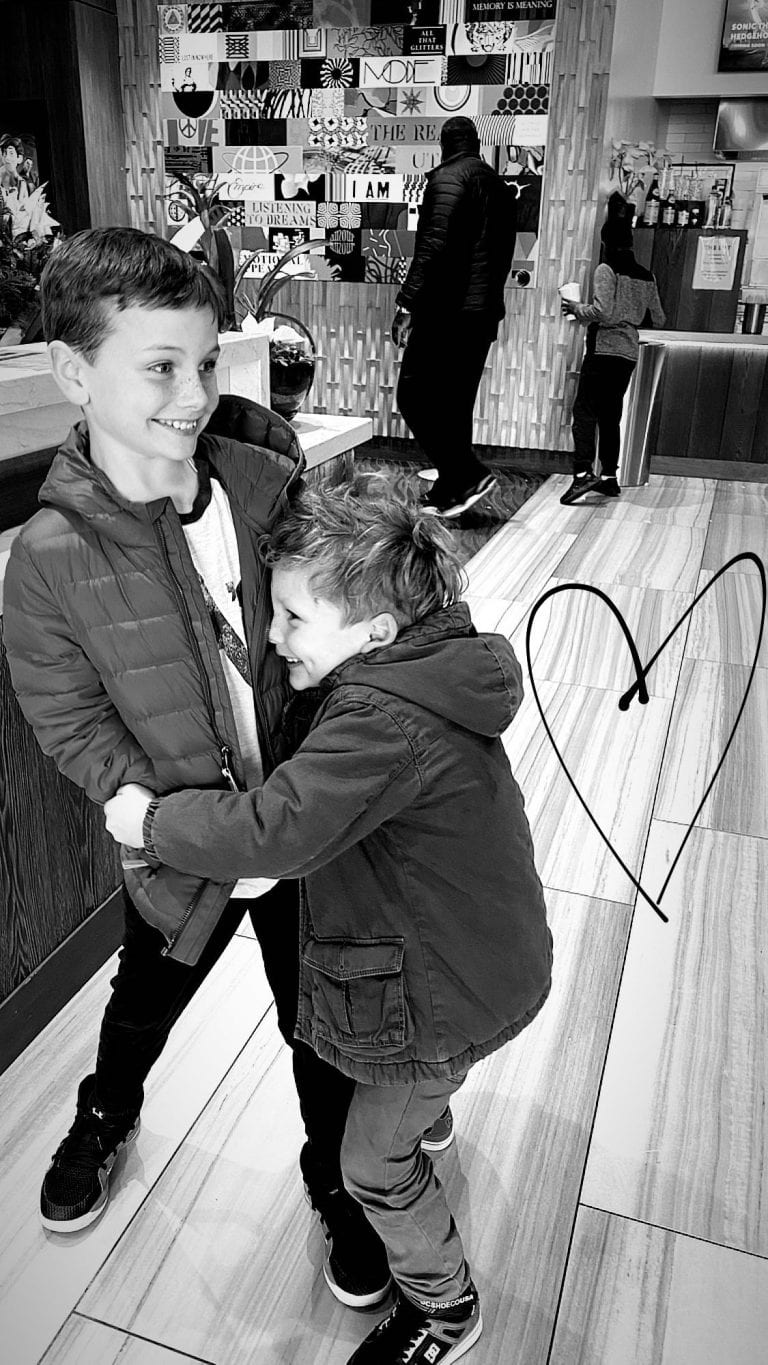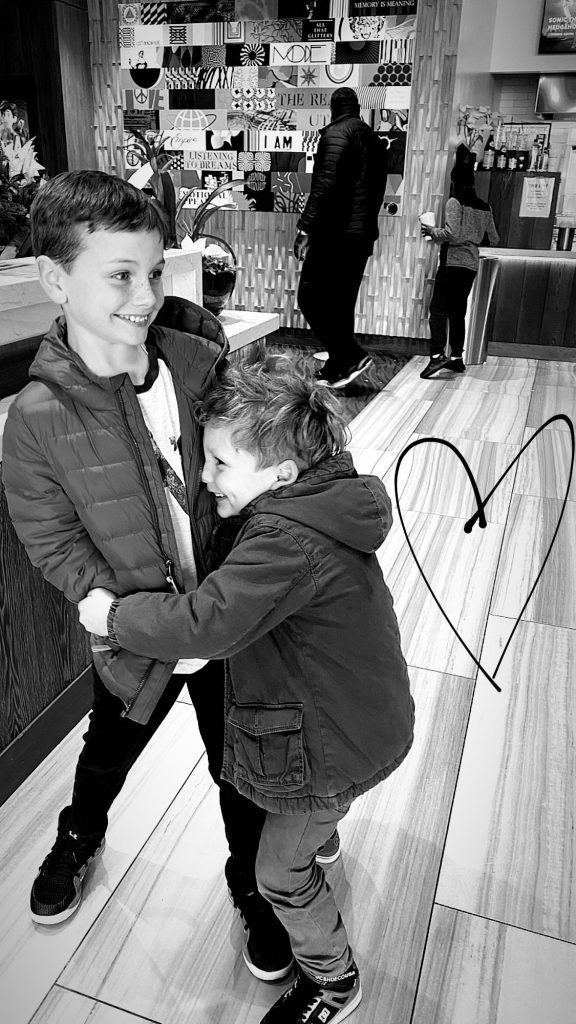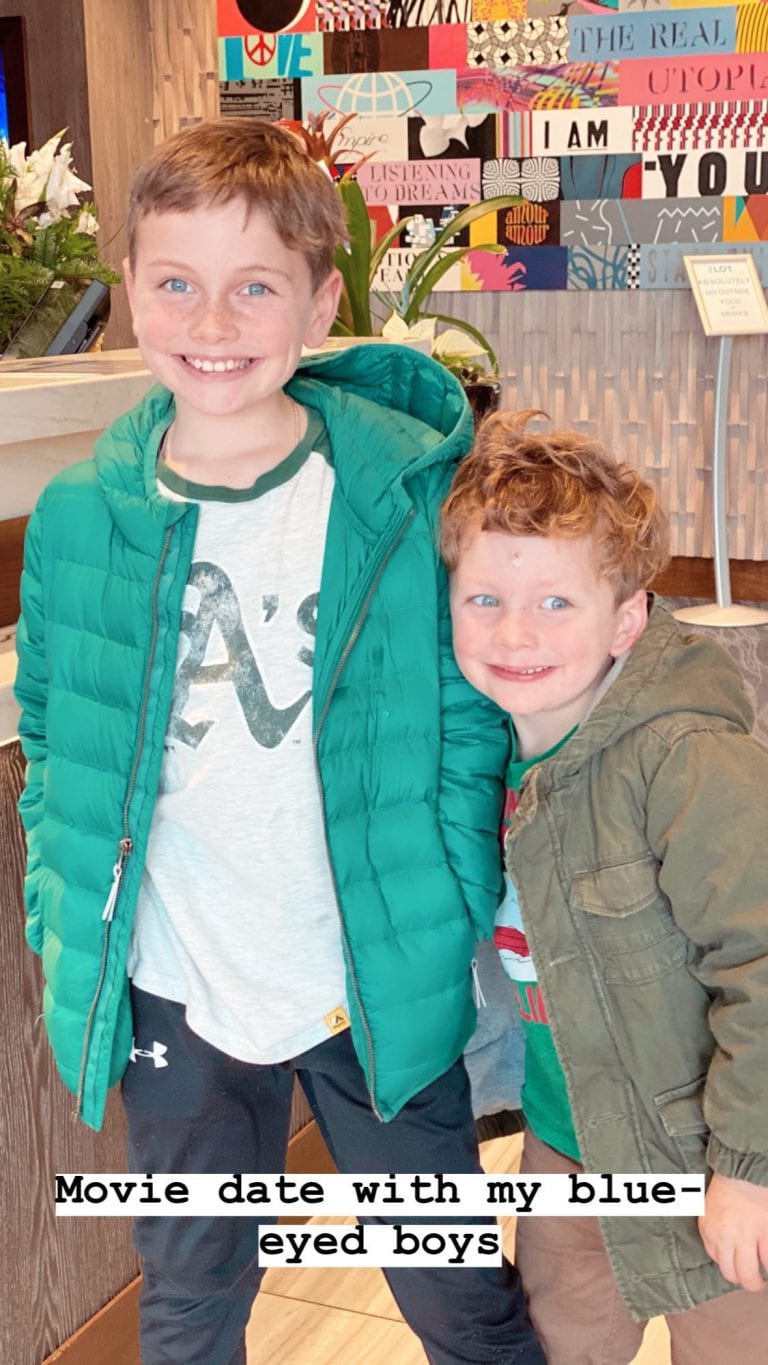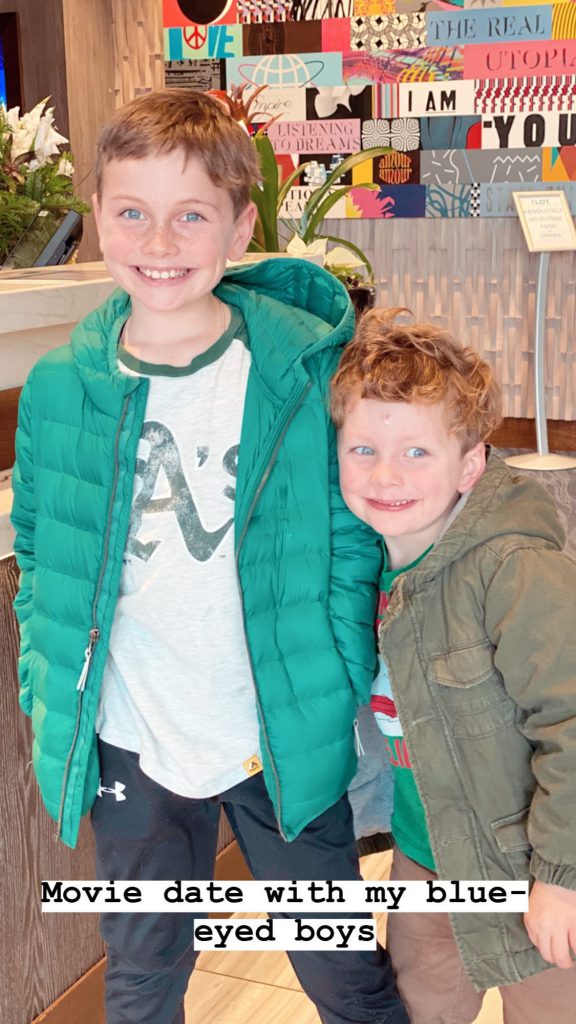 I got to have a movie date with my boys this week! I loved every minute ?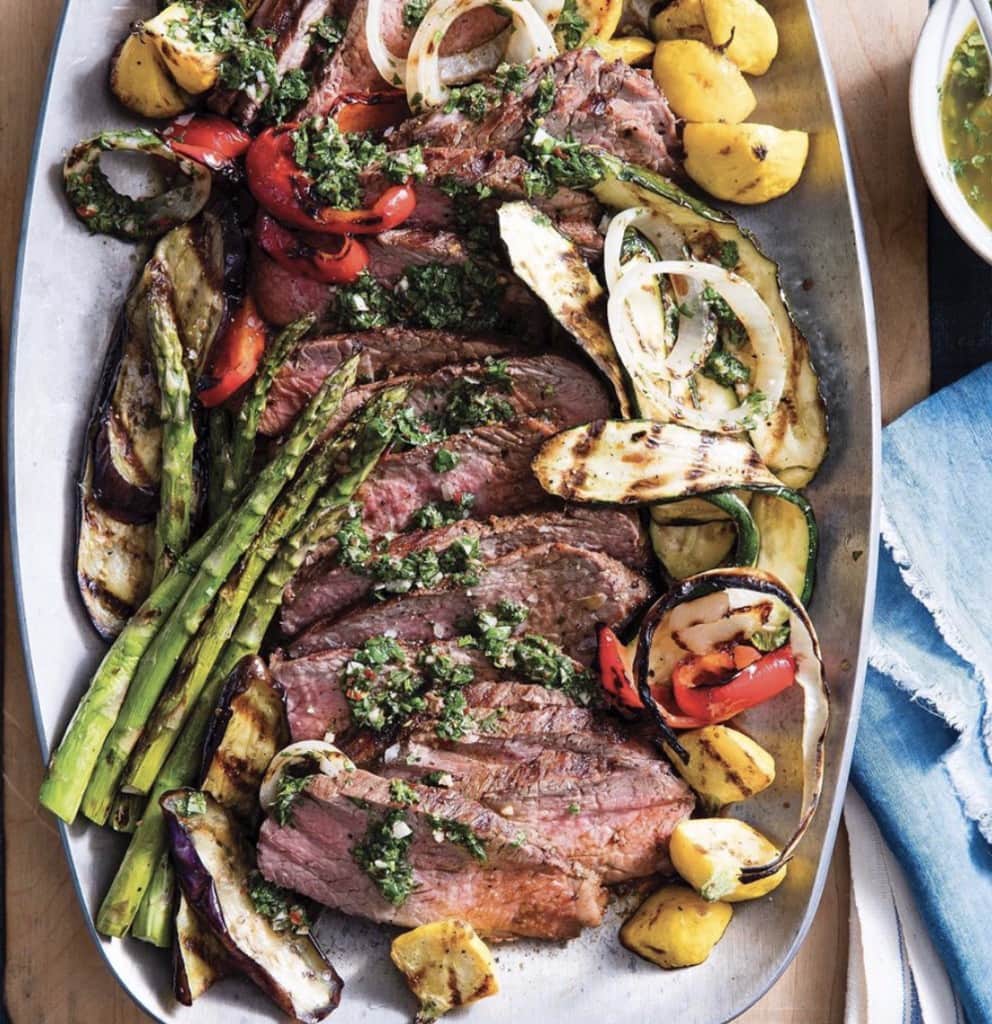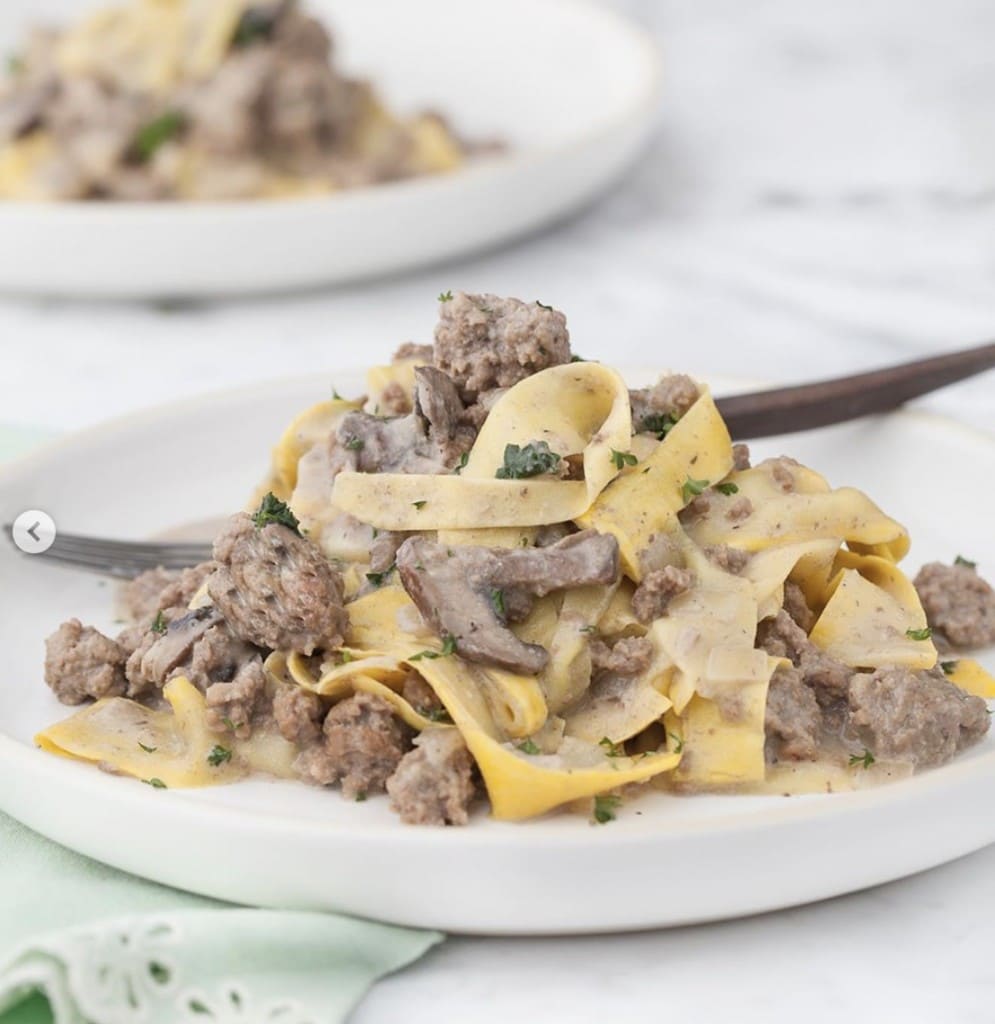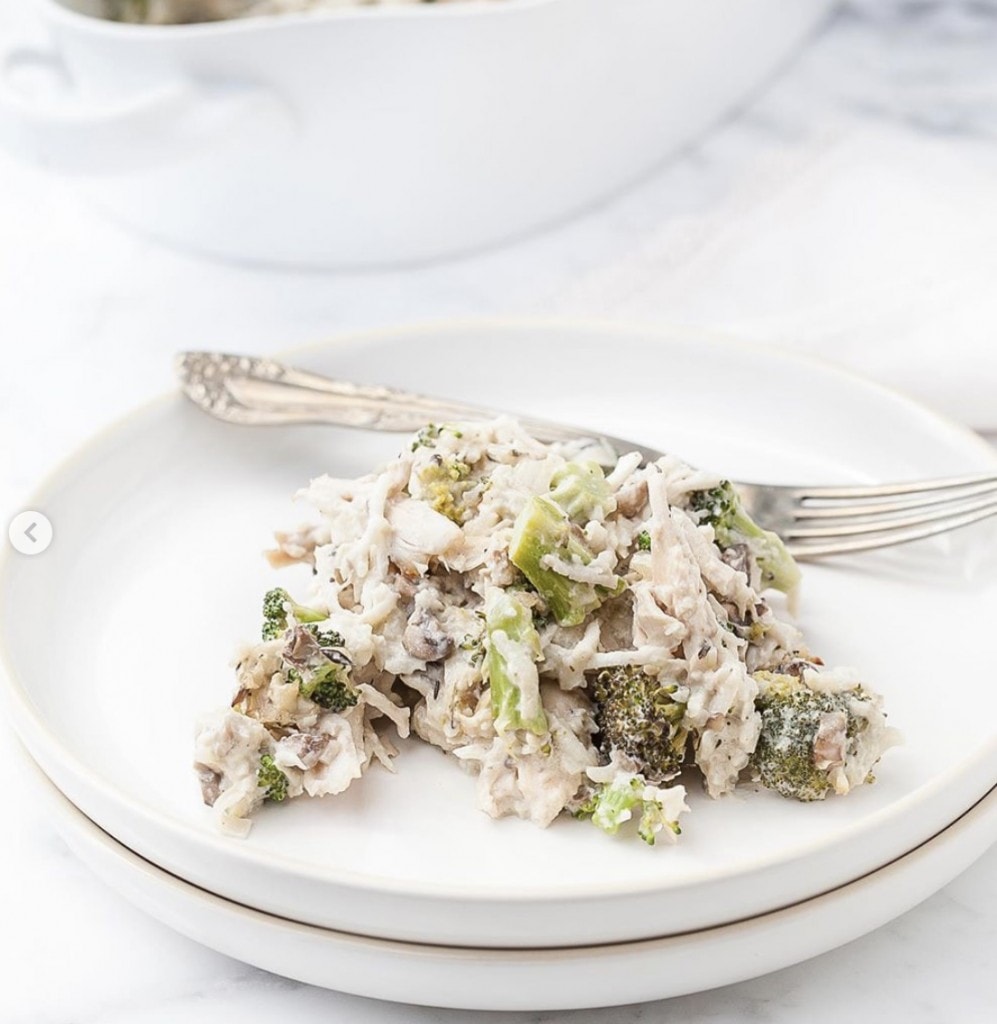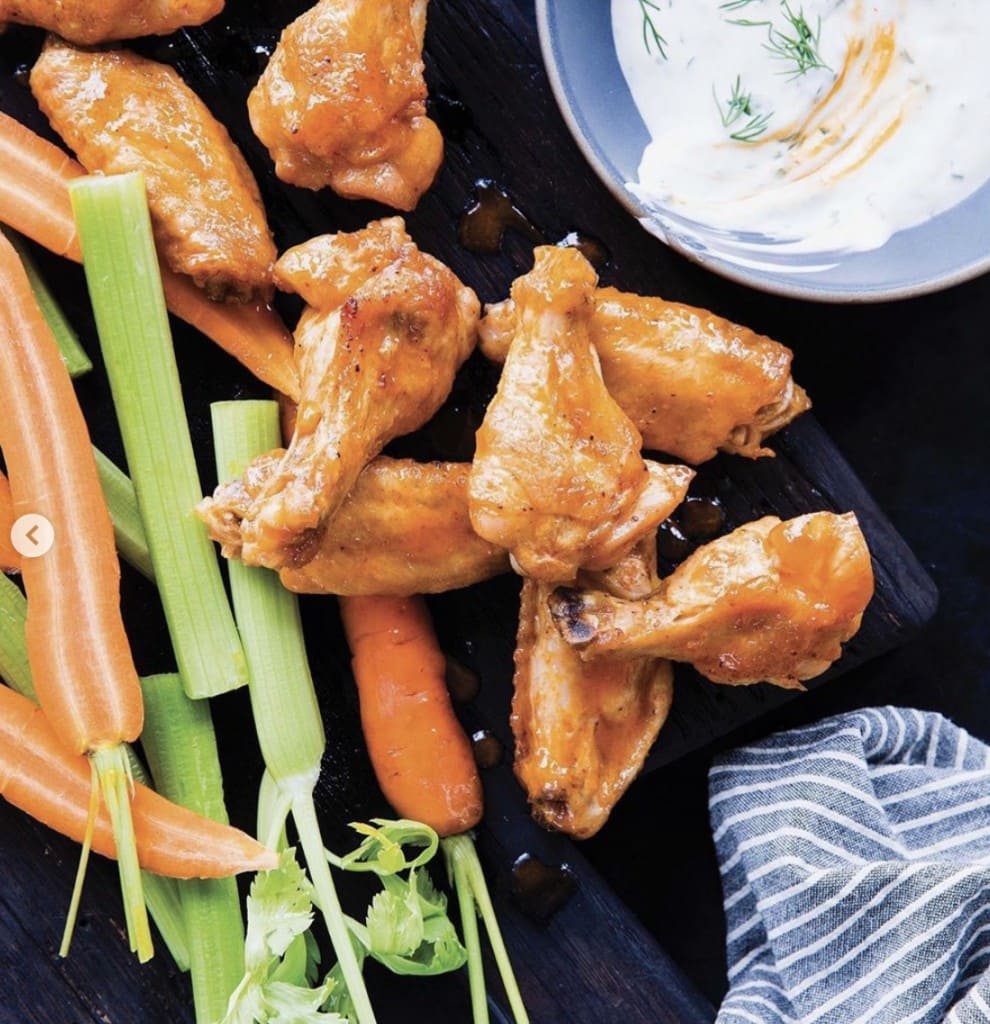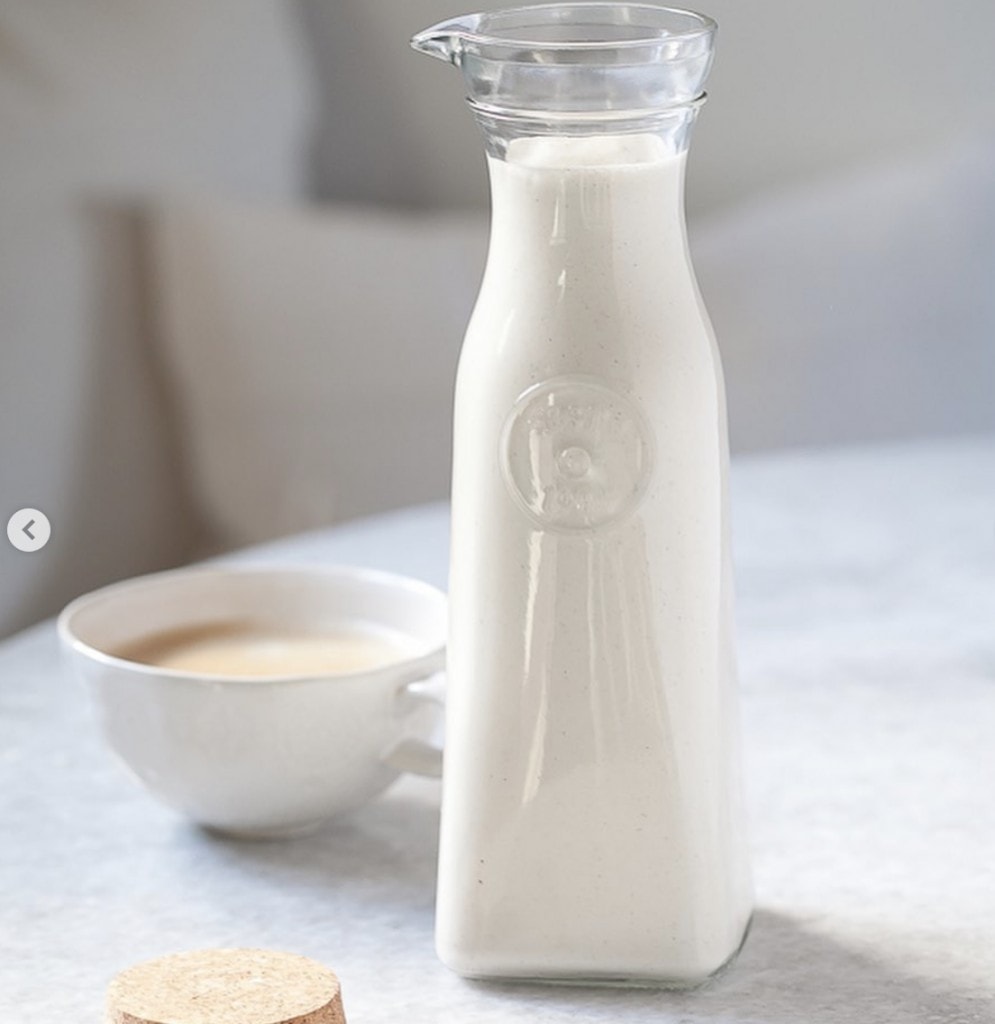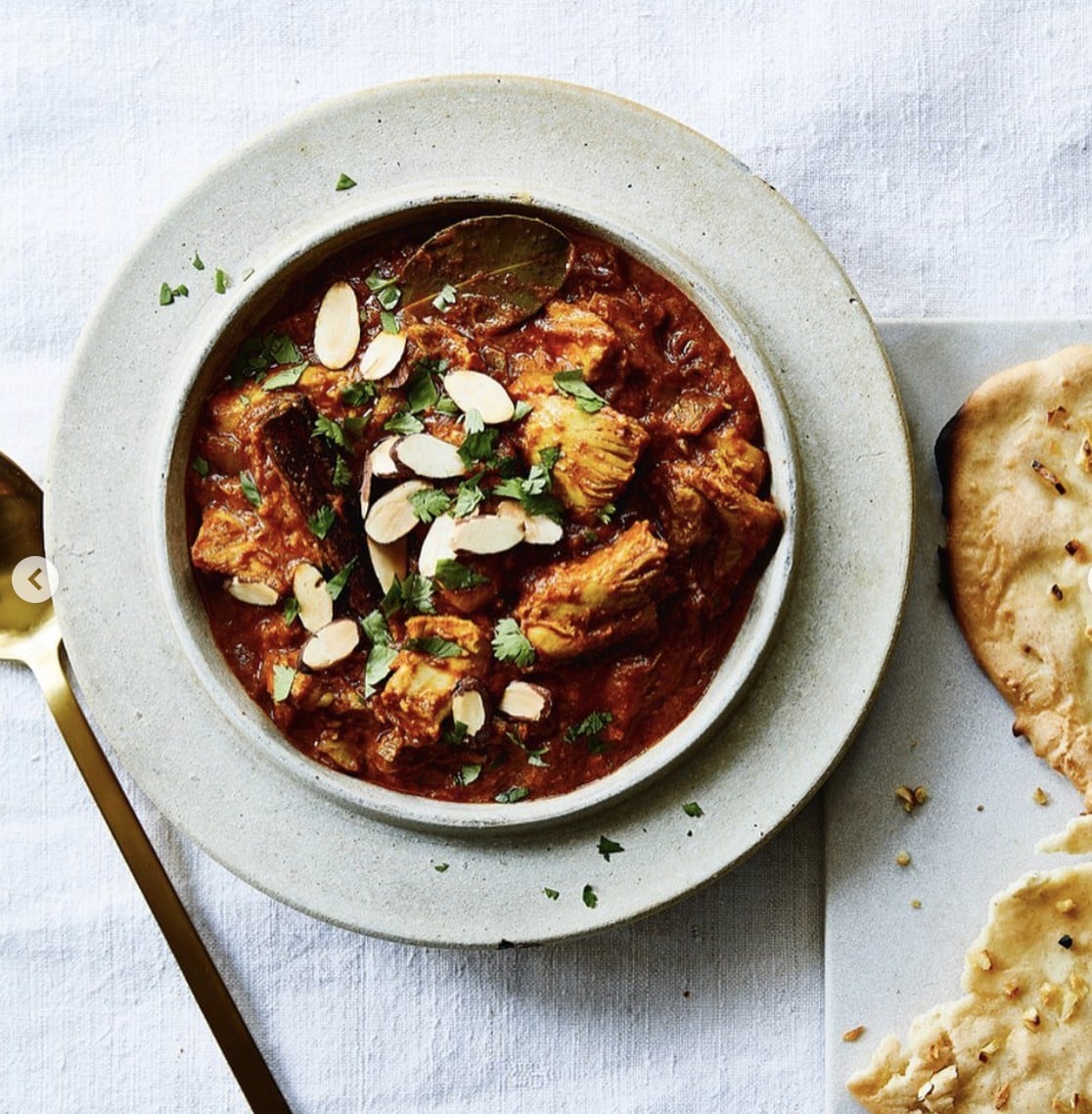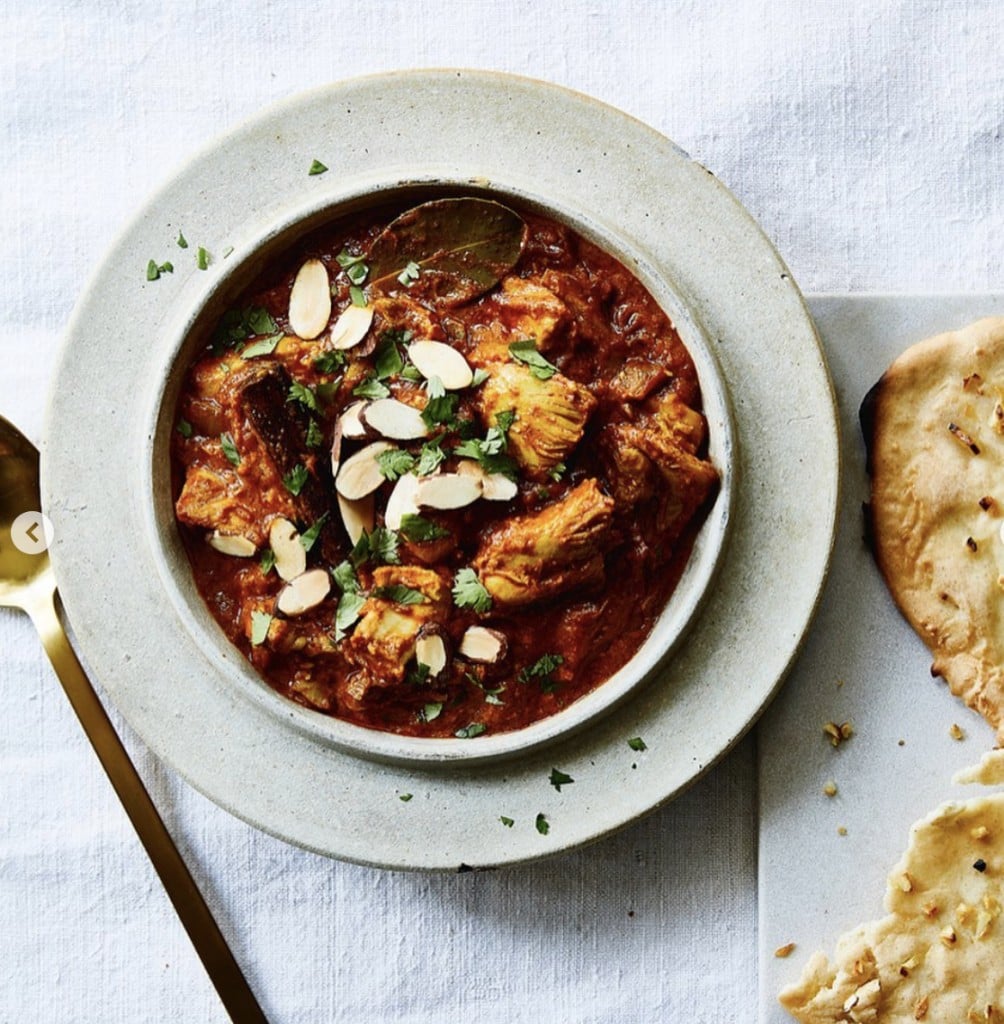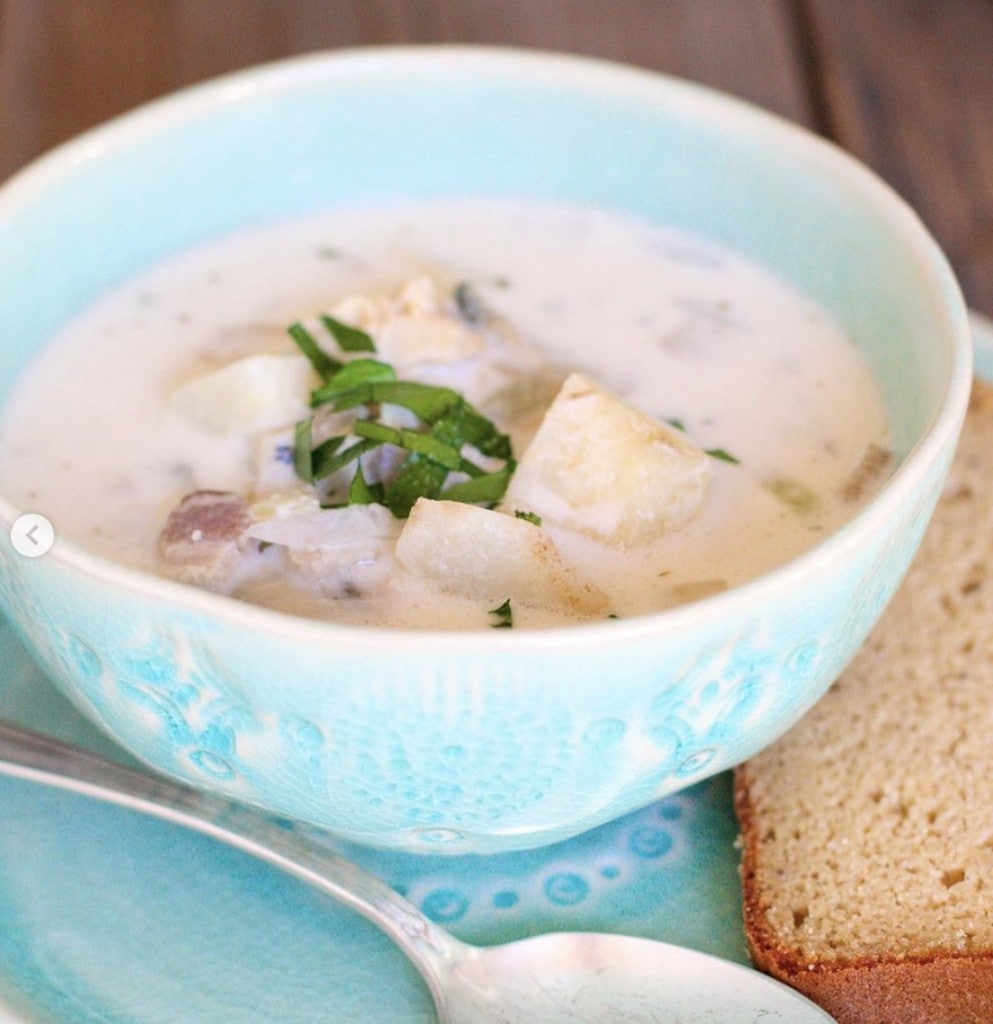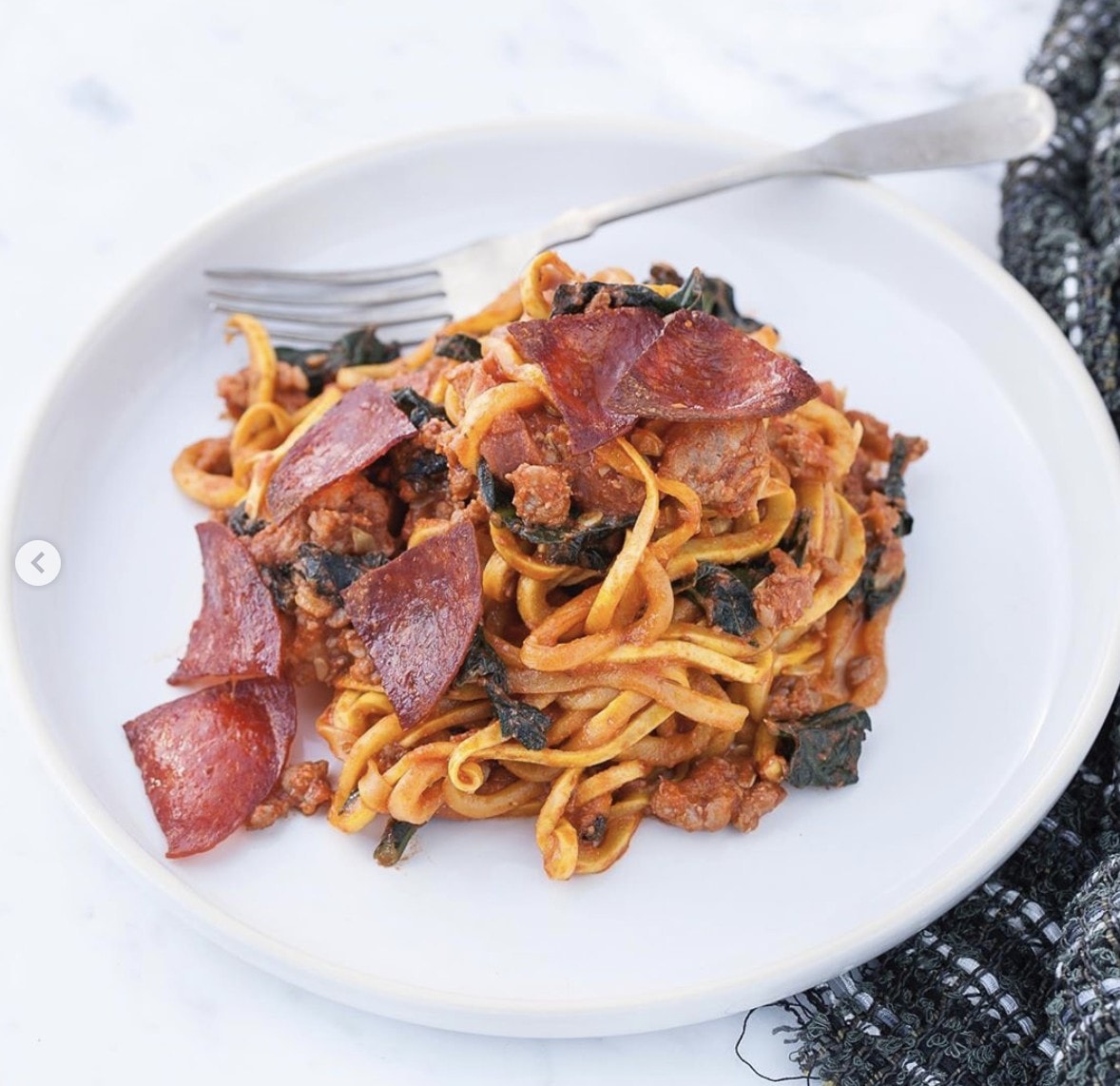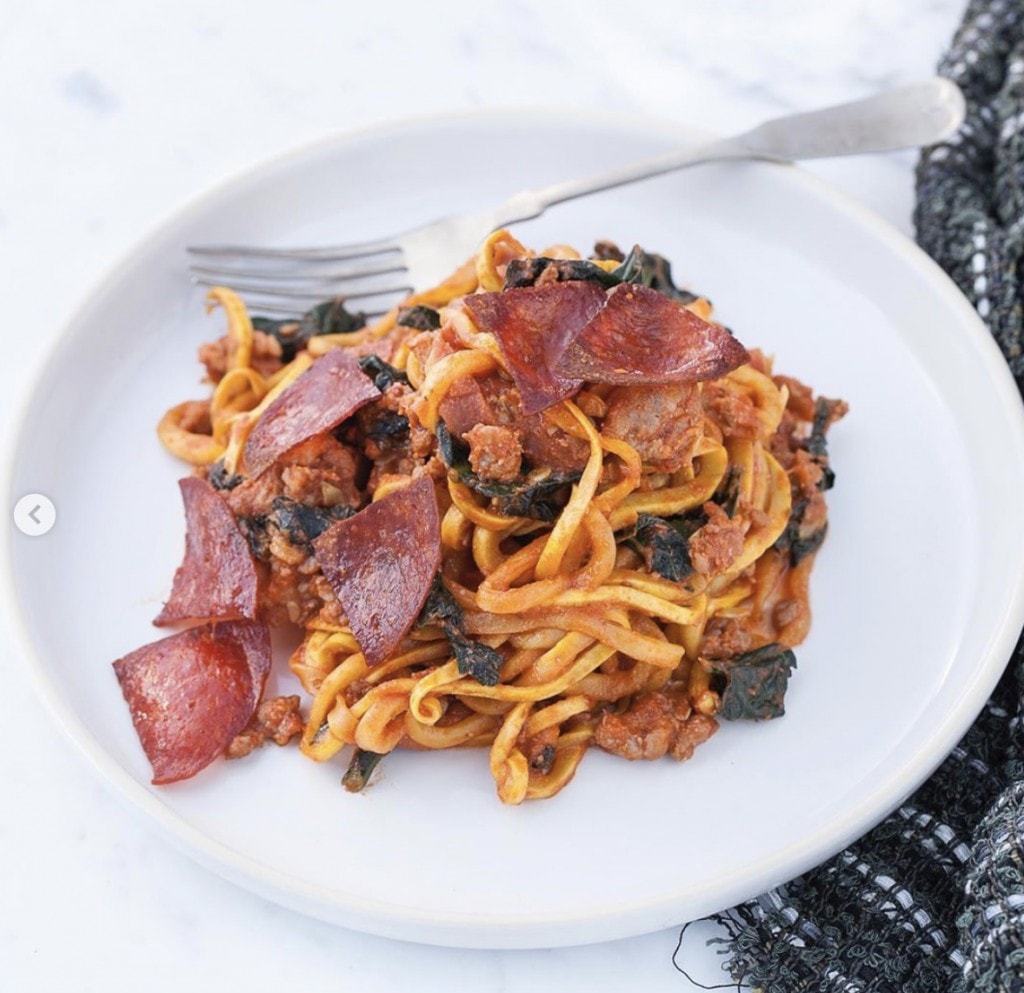 Who is starting 2020 with a January Whole30?!
I am guessing lots of you, so I wanted to use this opportunity to remind you of the numerous resources available to you! My blog has a Whole30 Recipes Index under the Recipes tab, but I also have a photo guide that goes with each of my 4 books to show you exactly which recipes are Whole 30 compliant. If you're already into it, click here to get them!?
If these photos haven't convinced you to download the guides, then I'm not sure what will. ? Pictured here are my Marinated Tri-Tip w Grilled Veggies, Beef Stroganoff, Chicken Broccoli "Rice" Casserole, Buffalo Wings with Herb Ranch Dressing, Dairy-Free Vanilla Coffee Creamer, Indian Butter Chicken, Clam Chowder, & Pizza Pasta!
I'm also giving you my favorite marinade recipe that's pictured here from my Celebrations Cookbook to get you started! The recipe calls for tri-tip, but we most frequently used flank steak because my kids love it & it cooks super quickly! Usually, I double the marinade, place a couple of steaks with it in the freezer, & then grill a couple that night. It's nice to have something in the freezer & pull out when I need something last minute!
Tri-Tip Marinade
INGREDIENTS
2 whole tri-tip roasts, about 2 pounds each
1⁄2 cup extra-virgin olive oil
1⁄4 cup coconut aminos
1 small shallot, peeled & minced
2 cloves garlic, minced
2 tsp freshly
squeezed lime juice
1 tsp fine sea salt
1⁄2 tsp dried red pepper flakes
1⁄2 tsp ground cumin
METHOD
Place the roasts in a dish & poke a few shallow holes all over the meat with a sharp knife. Whisk together the olive oil, coconut aminos, shallot, garlic, lime juice, salt, red pepper flakes & cumin in a small bowl & pour over the roasts. Cover tightly & refrigerate for at least 6 hours or up to 24 hours. Turn the meat occasionally in the marinade.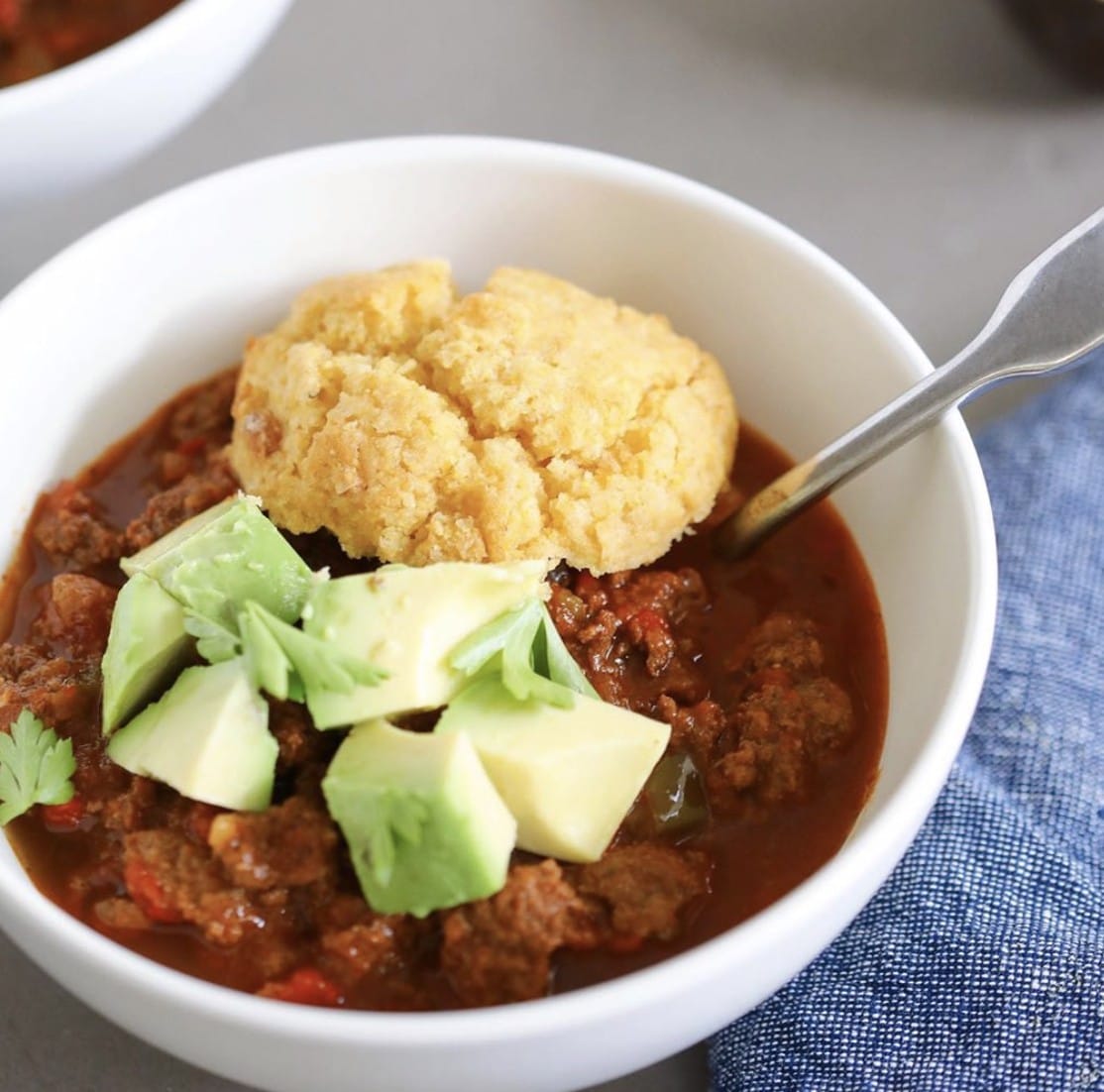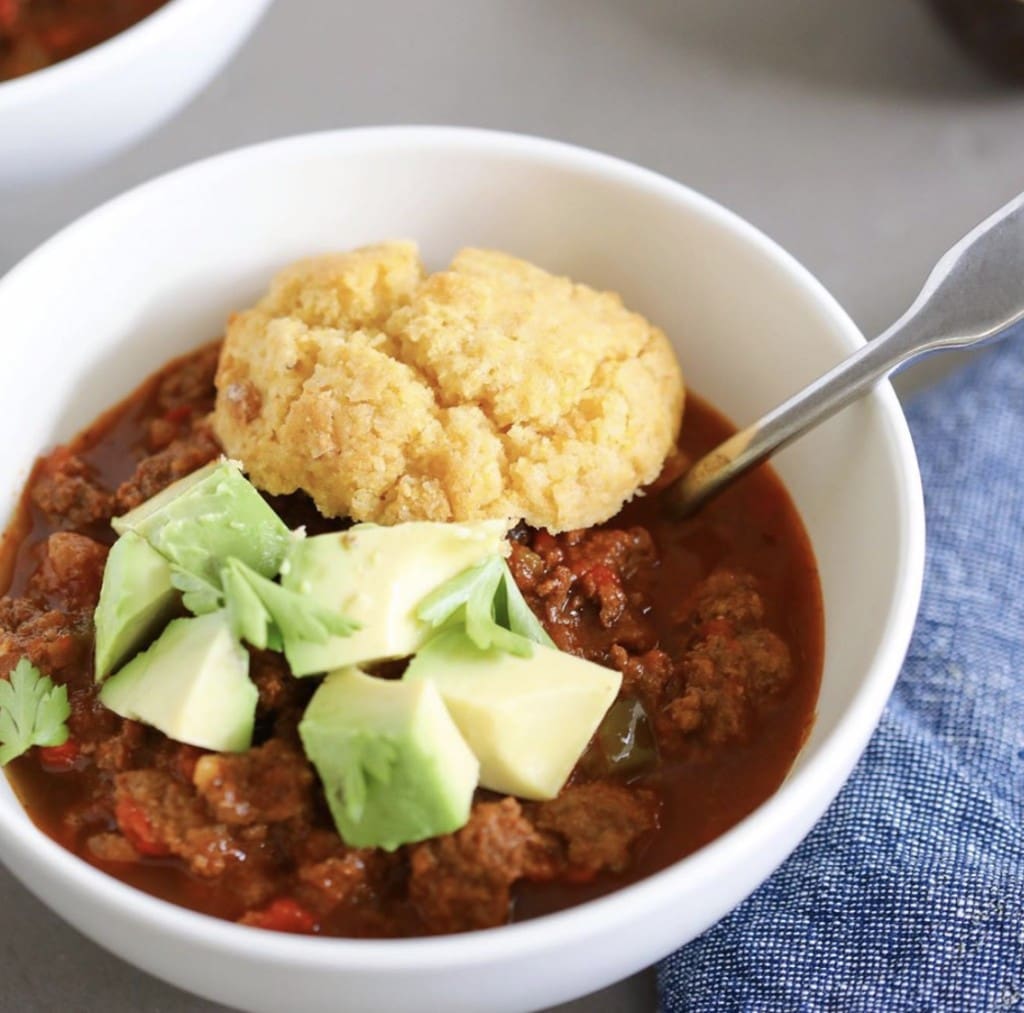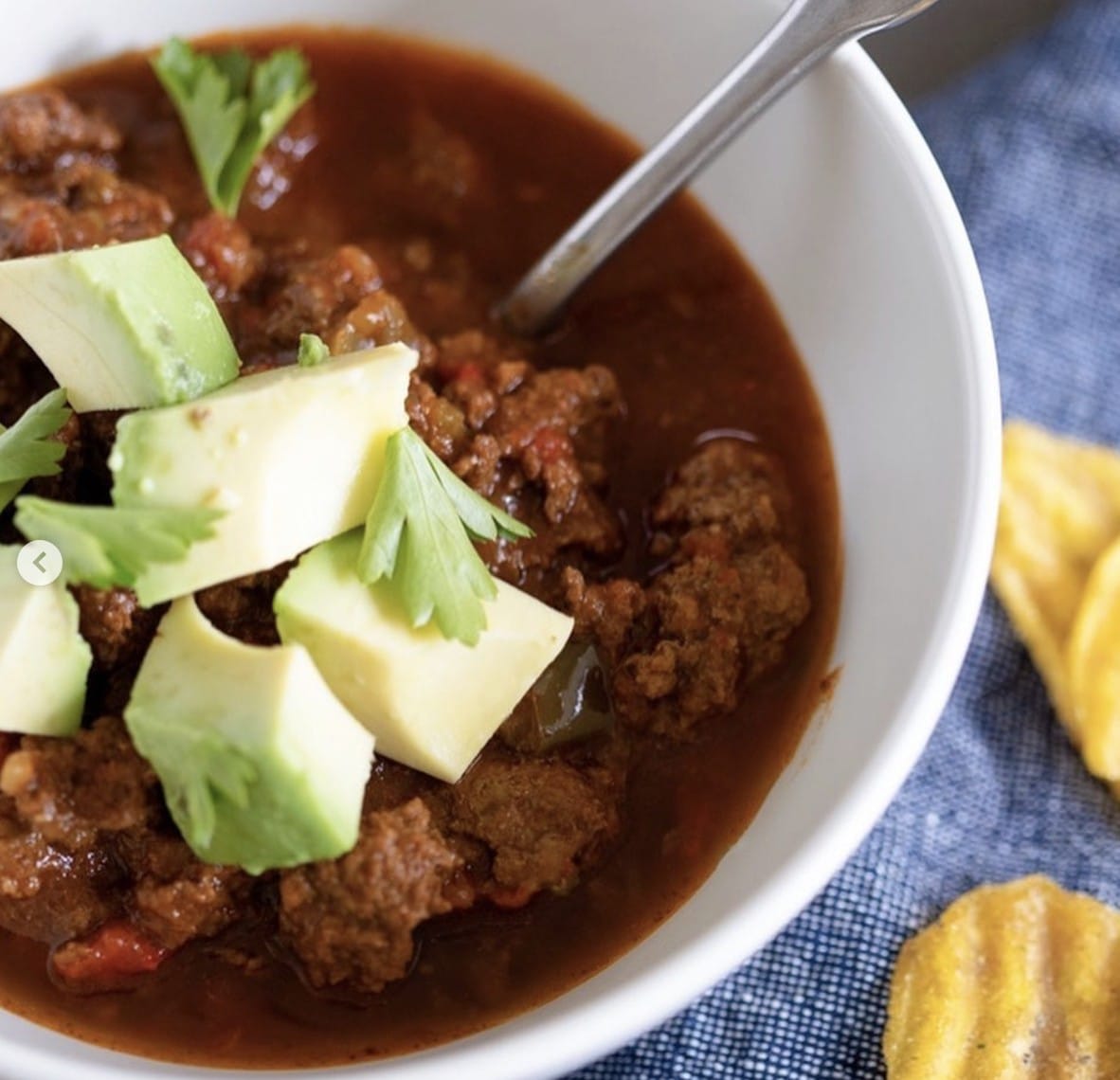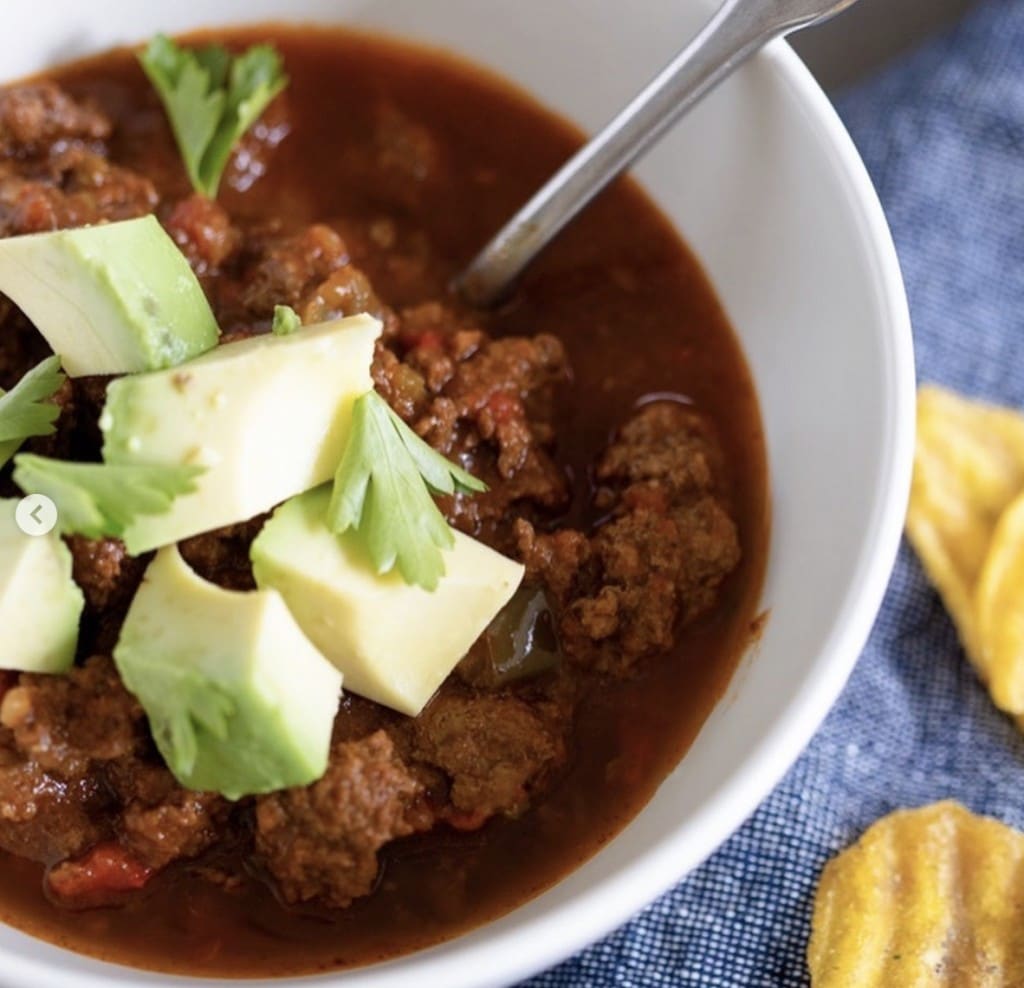 I made my all-time favorite Chili recipe from Eat What You Love Book in my stories just now and converted it to an instant pot recipe!
I do still like the flavors and slightly more thick texture of stovetop, but it made it easy to run out to a movie with the boys and not have to babysit it! I promised to share the recipe for those who don't have the book, so here you go!
If you're doing a January Whole30, this one is for you – just leave off the grain-free Corn Bread topping from the book. I baked them as muffins instead so people could decide if they wanted it.
And don't skip the final ingredient – 1oz 100% cacao bar! It adds depth & slight creaminess to the chili that's unmatched!
BEEF CHILI (pg 170 of my Eat What You Love Book)
serves 4-6
INGREDIENTS
1 tablespoon beef tallow or avocado oil
1 small yellow onion, chopped
1 red bell pepper, seeded & diced
1 green bell pepper, seeded & diced
3 pounds ground beef
1 (24-ounce) box chopped tomatoes, with juice
1 cup Beef Bone Broth
2 tablespoons tomato paste
2 cloves garlic, minced
1 bay leaf
2 1⁄2 tablespoons chili powder
2 teaspoons ground cumin
1⁄2 teaspoon sweet paprika
1⁄2 teaspoon mild curry powder
1⁄2 teaspoon ground cinnamon
1⁄4 teaspoon cayenne pepper
1⁄4 teaspoon red pepper flakes
Fine sea salt & freshly ground black pepper
1-ounce unsweetened chocolate (see Tidbits)
For serving: chopped green onions, cilantro, avocado, & Tangy Cashew "Sour Cream" from my book (optional)
_
DANIELLE'S TIPS: Look for tomato brands that don't contain citric acid & are in jars to avoid BPA in cans. I like San Marzano, Pomi, Jovial, & Bionaturae. My favorite unsweetened chocolate is Guittard!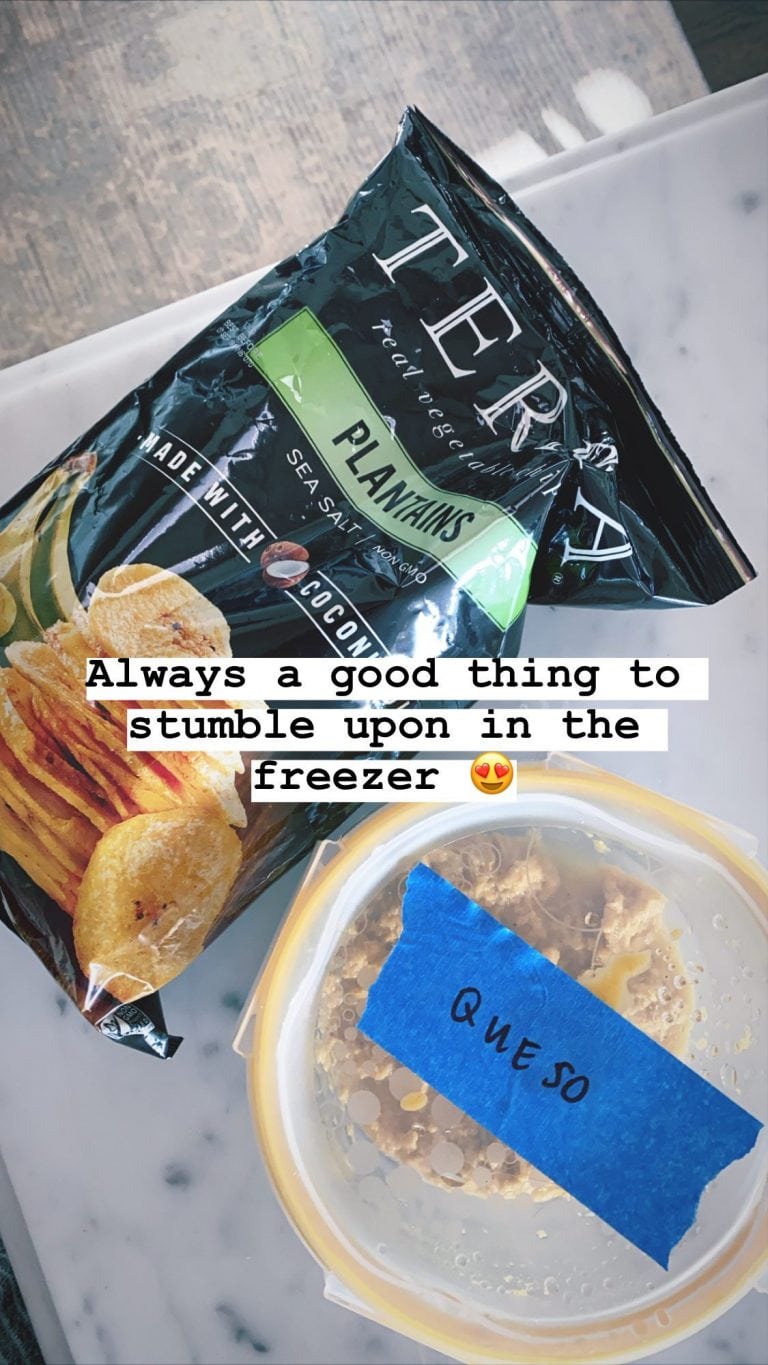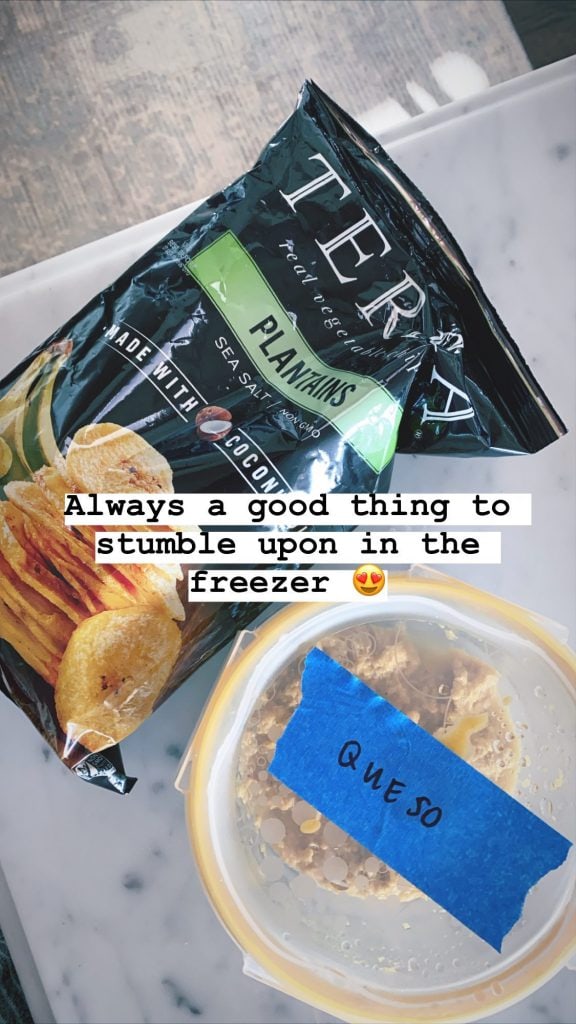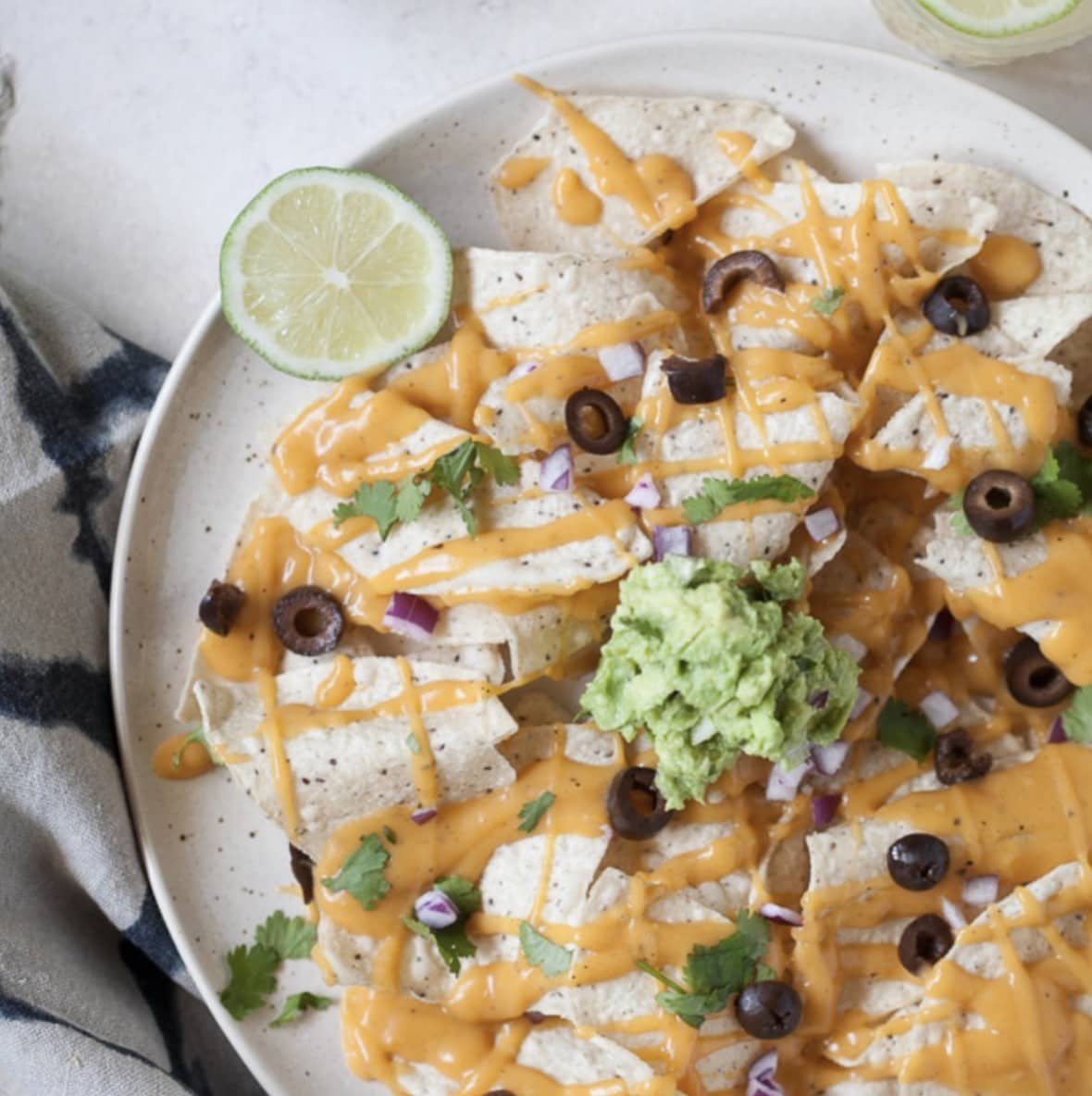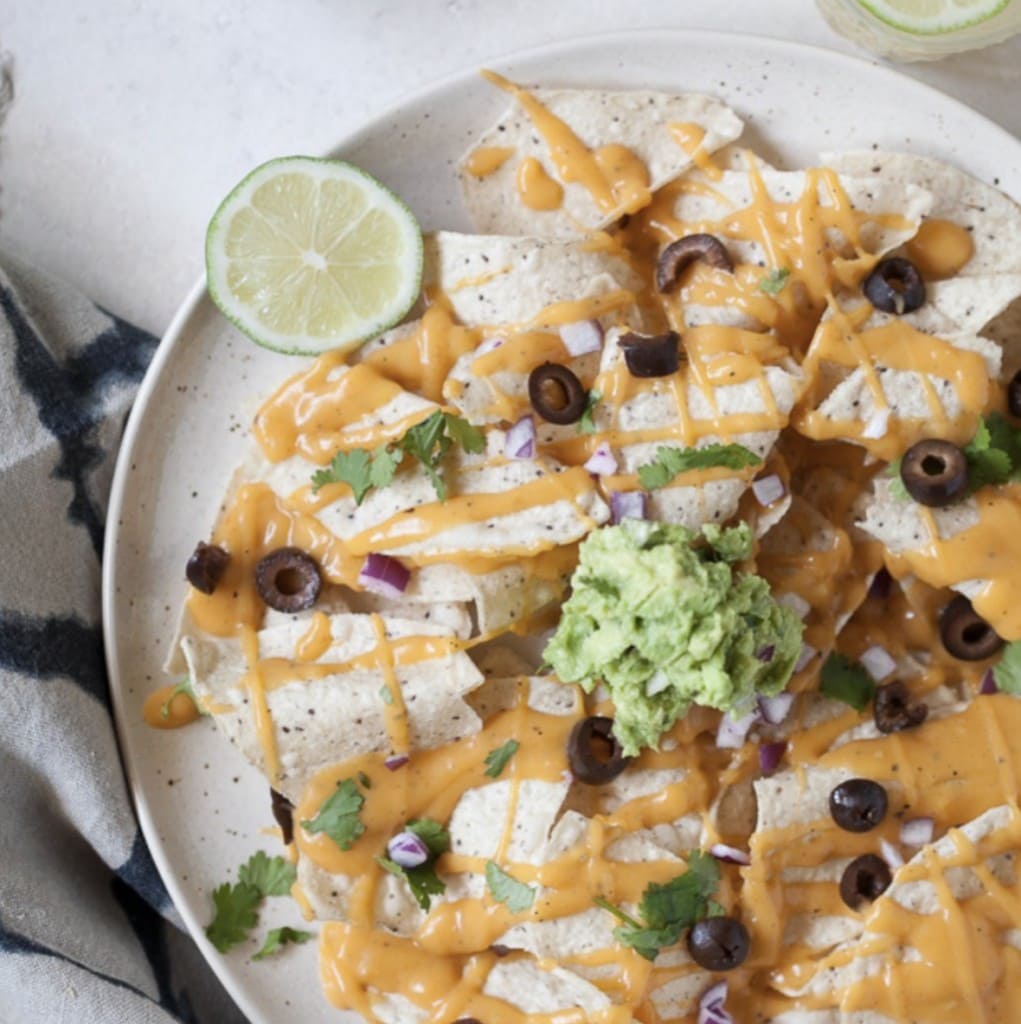 I just found a batch of this cheese-less Queso in the freezer (YES it freezes well!), so I thought it was a good time to remind you all the recipe is on the blog for all of your upcoming football viewing!
Serve it over chips with a scoop of guacamole and a paleo Margarita ? from my blog or Celebrations cookbook, or mix in some taco meat, and you have a skillet queso to dip chips or veggies!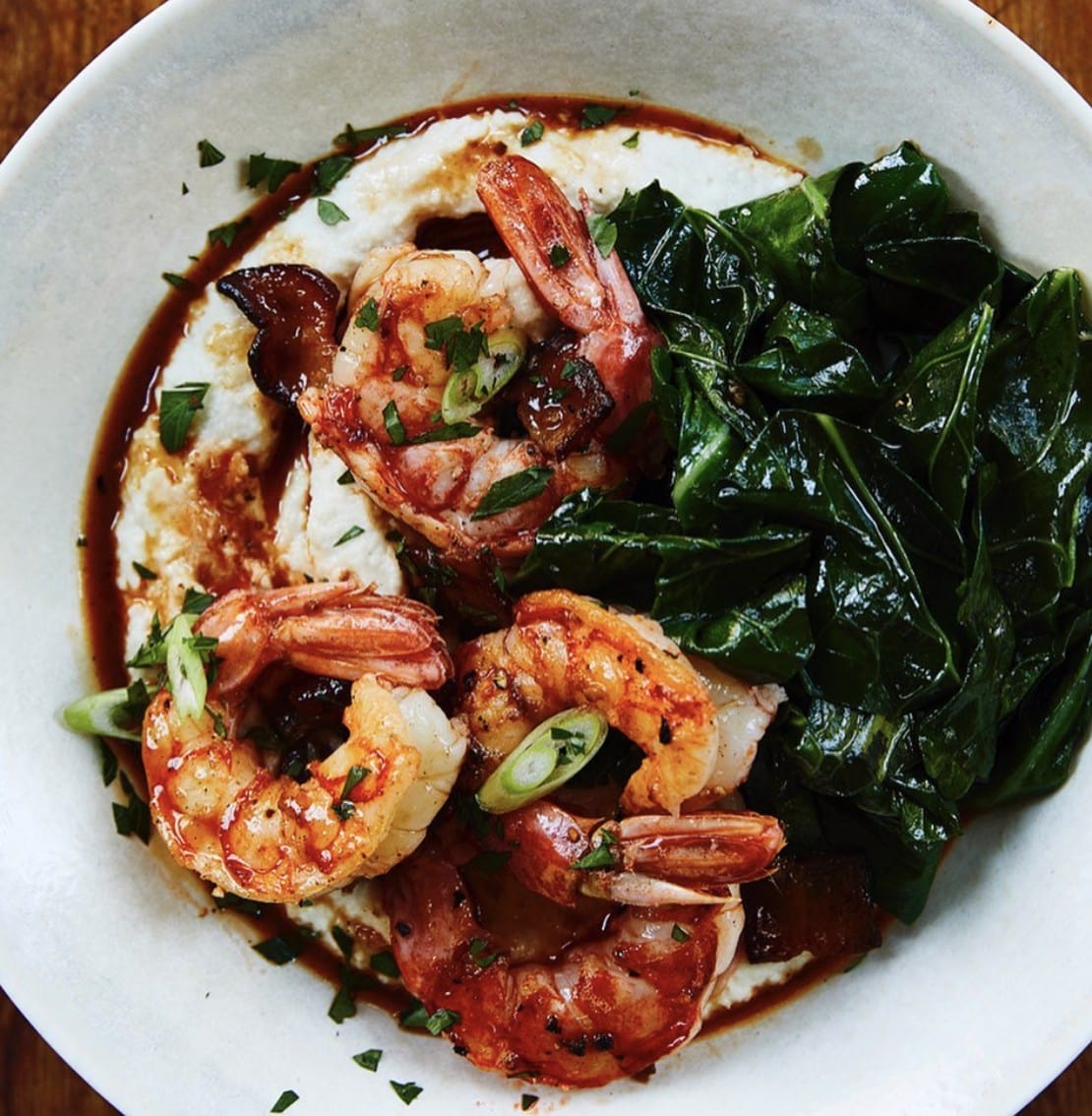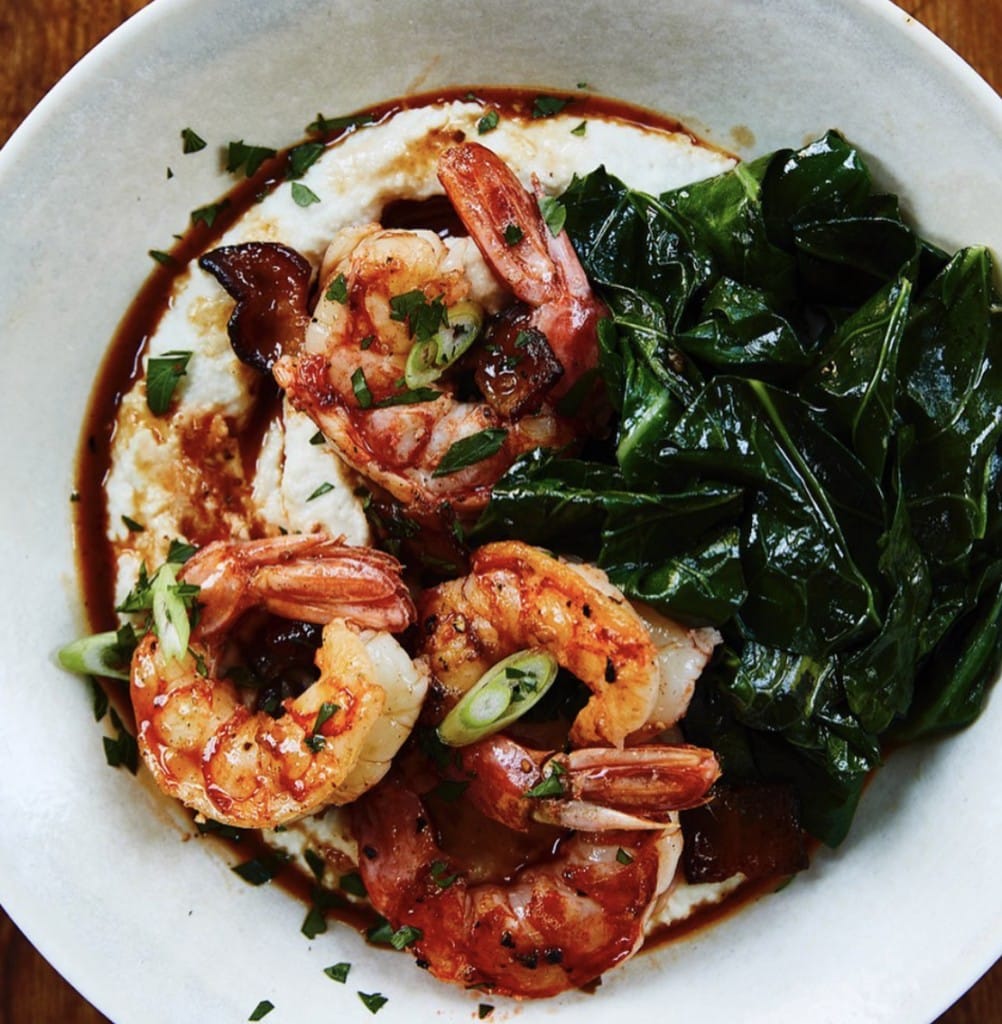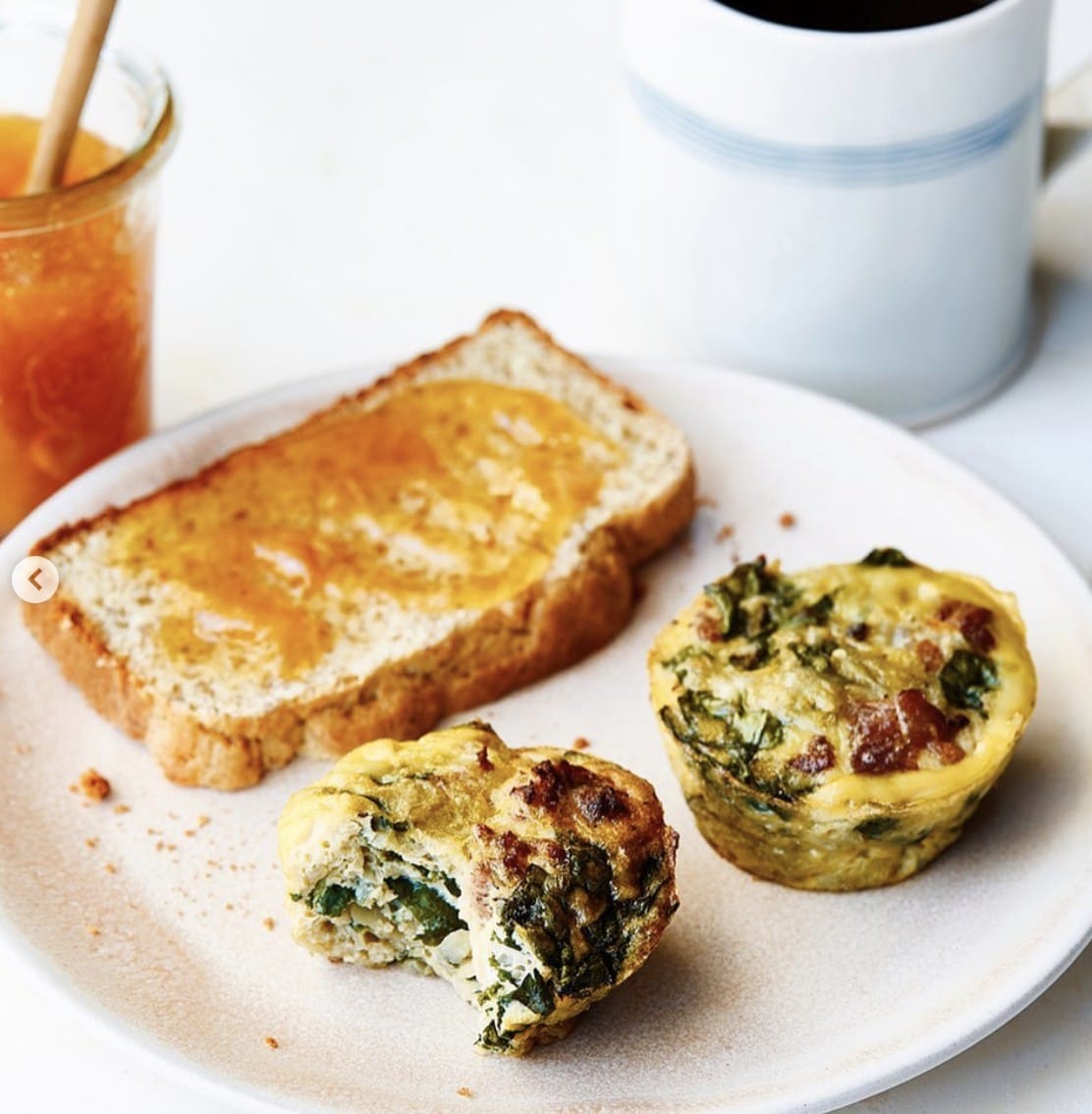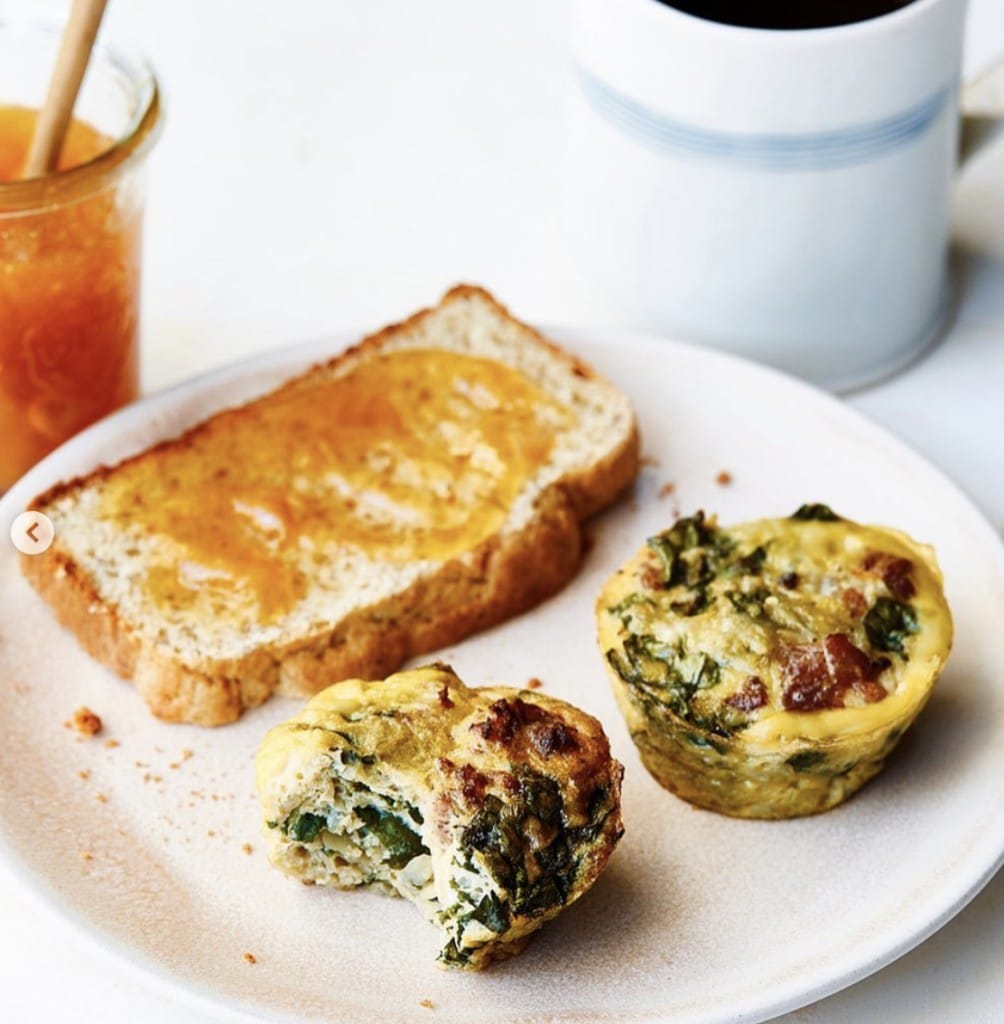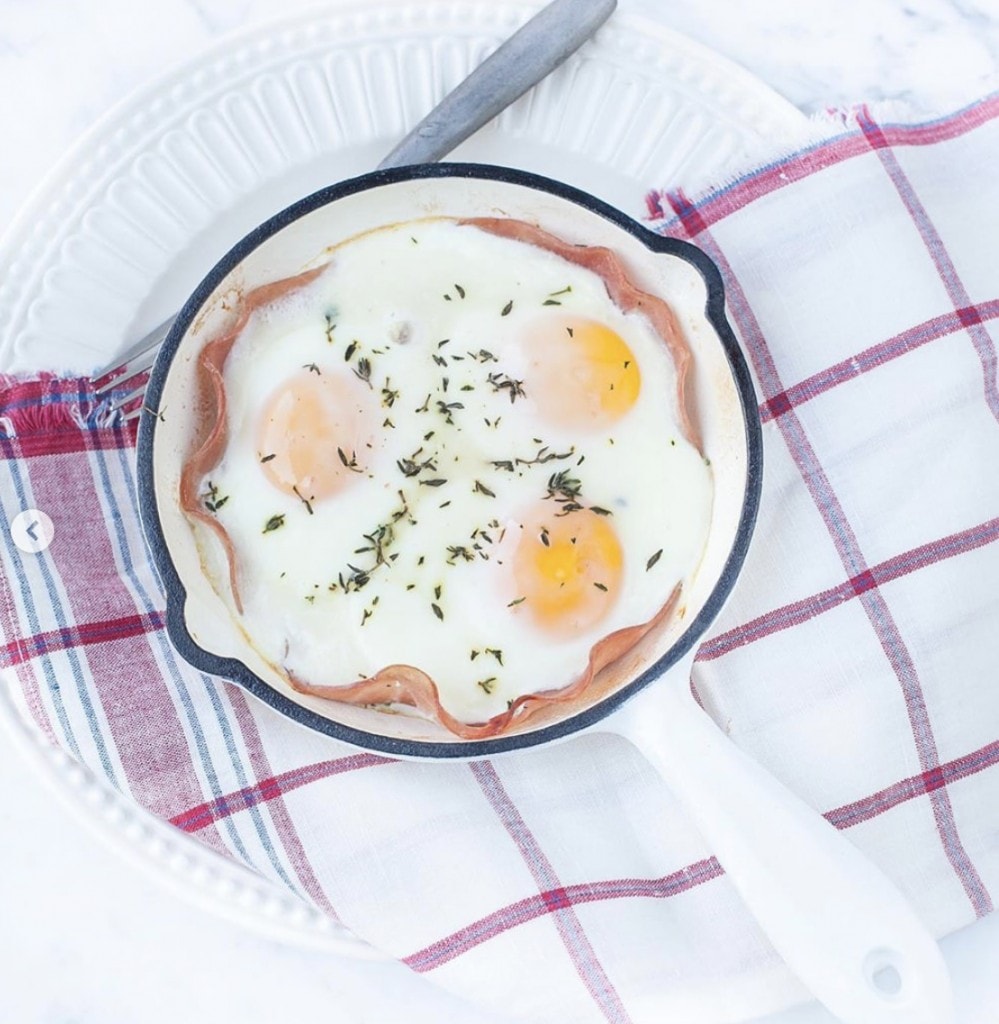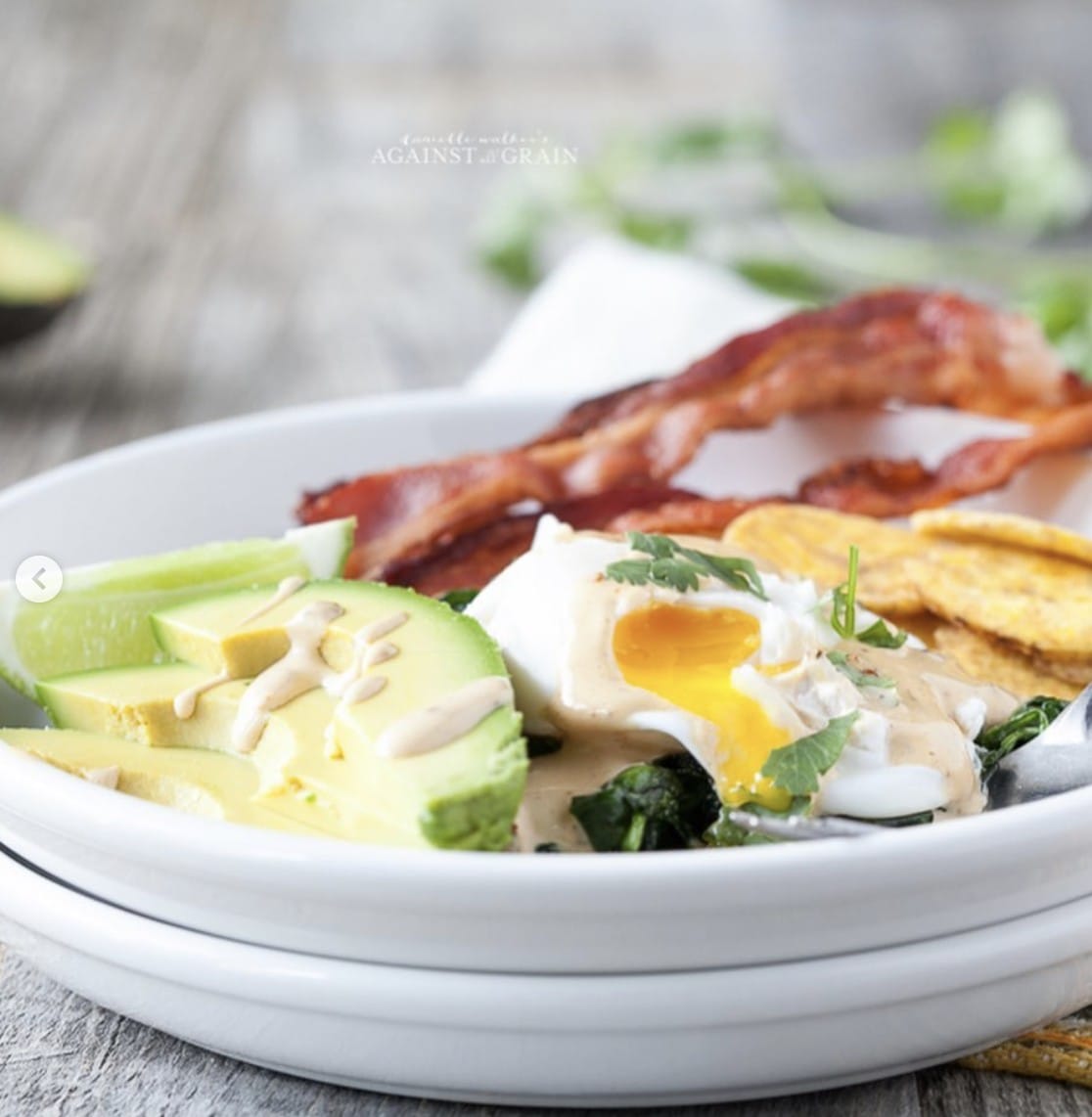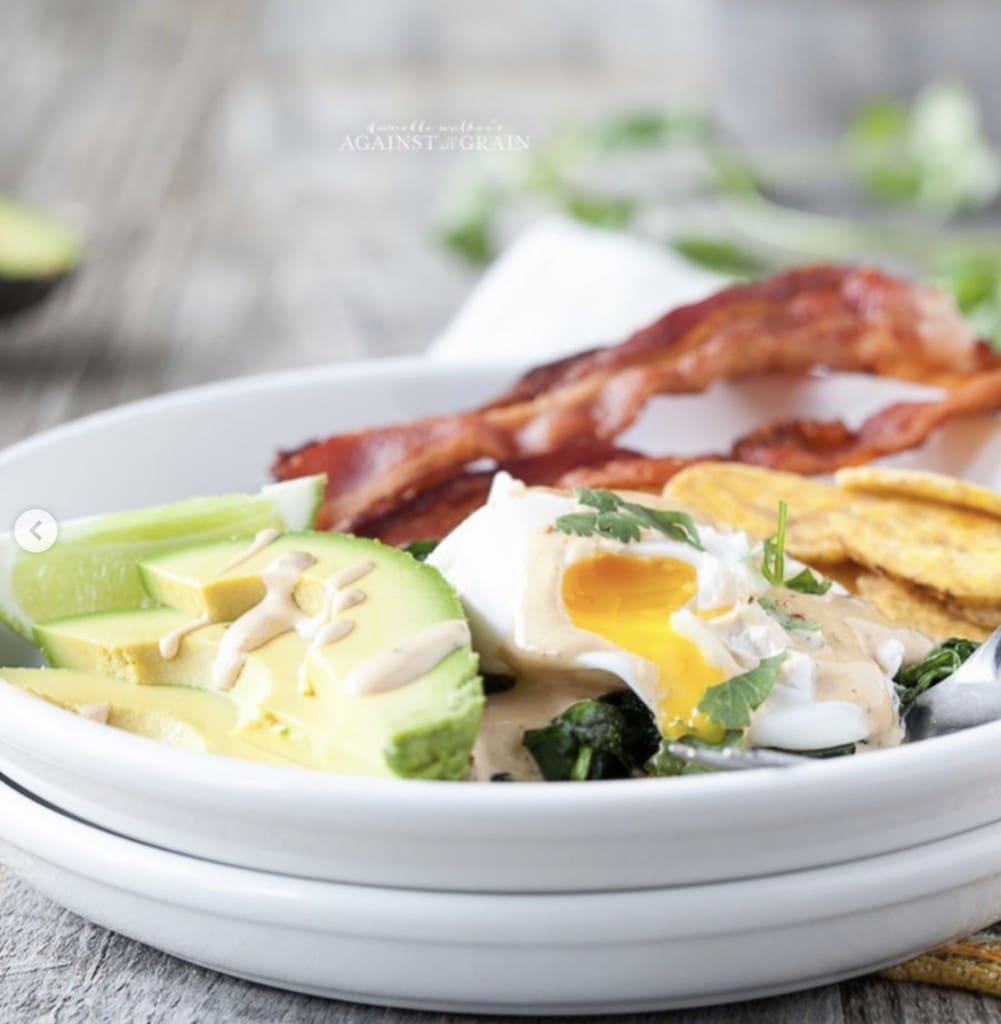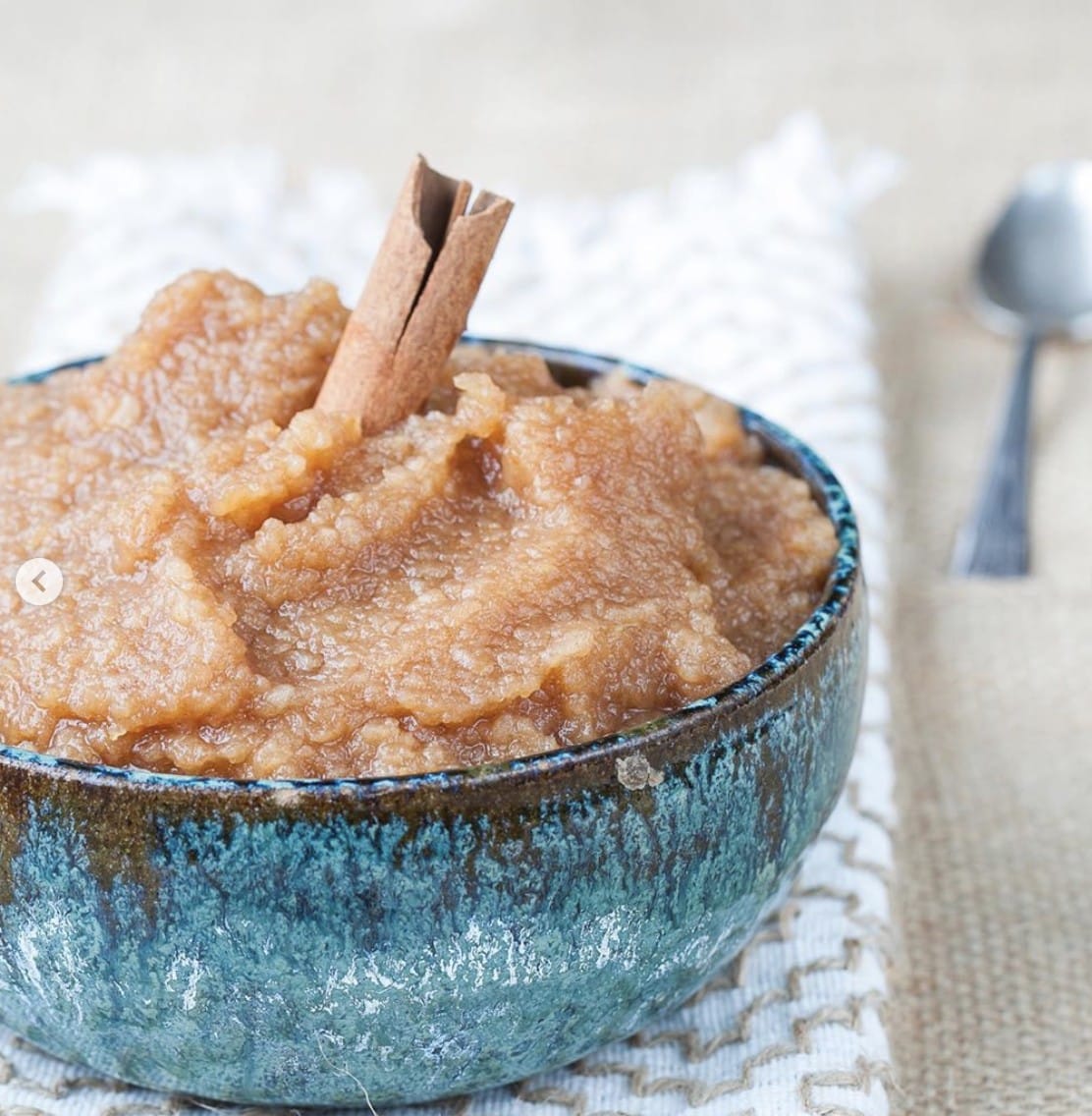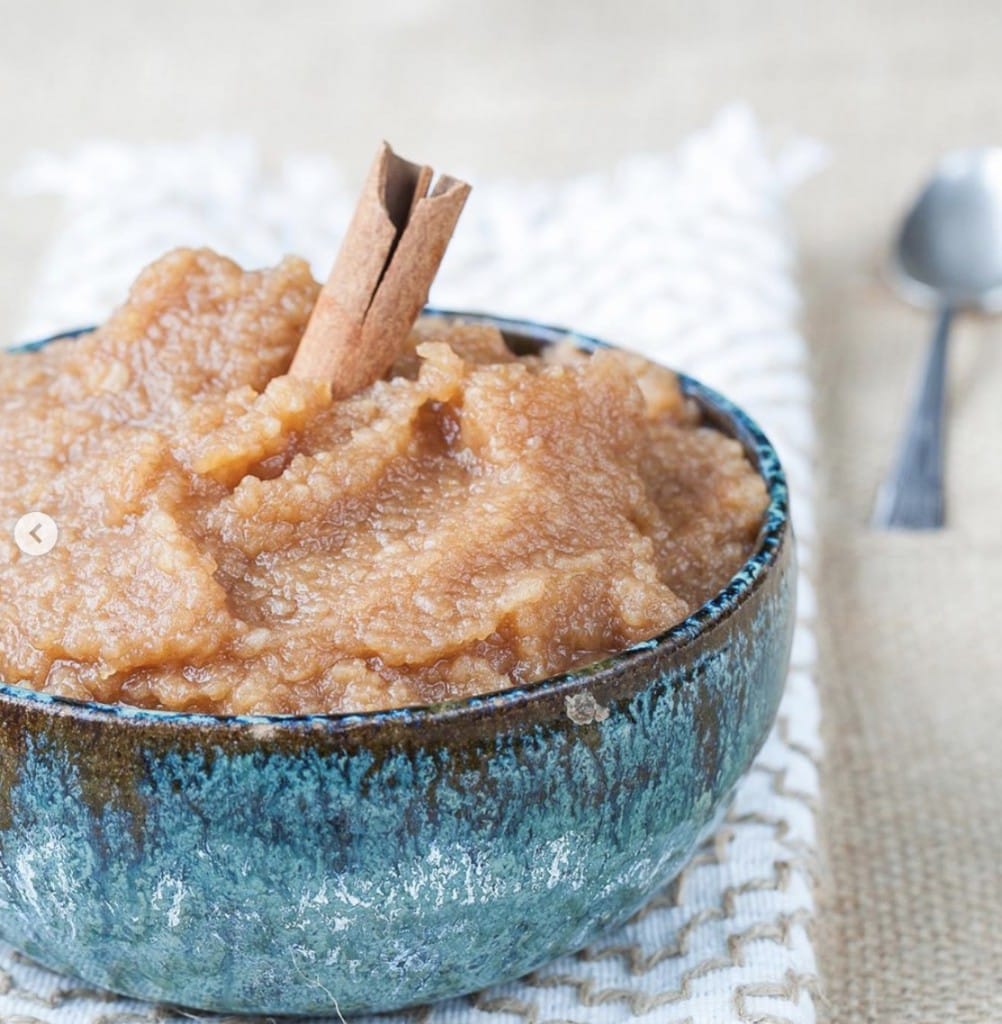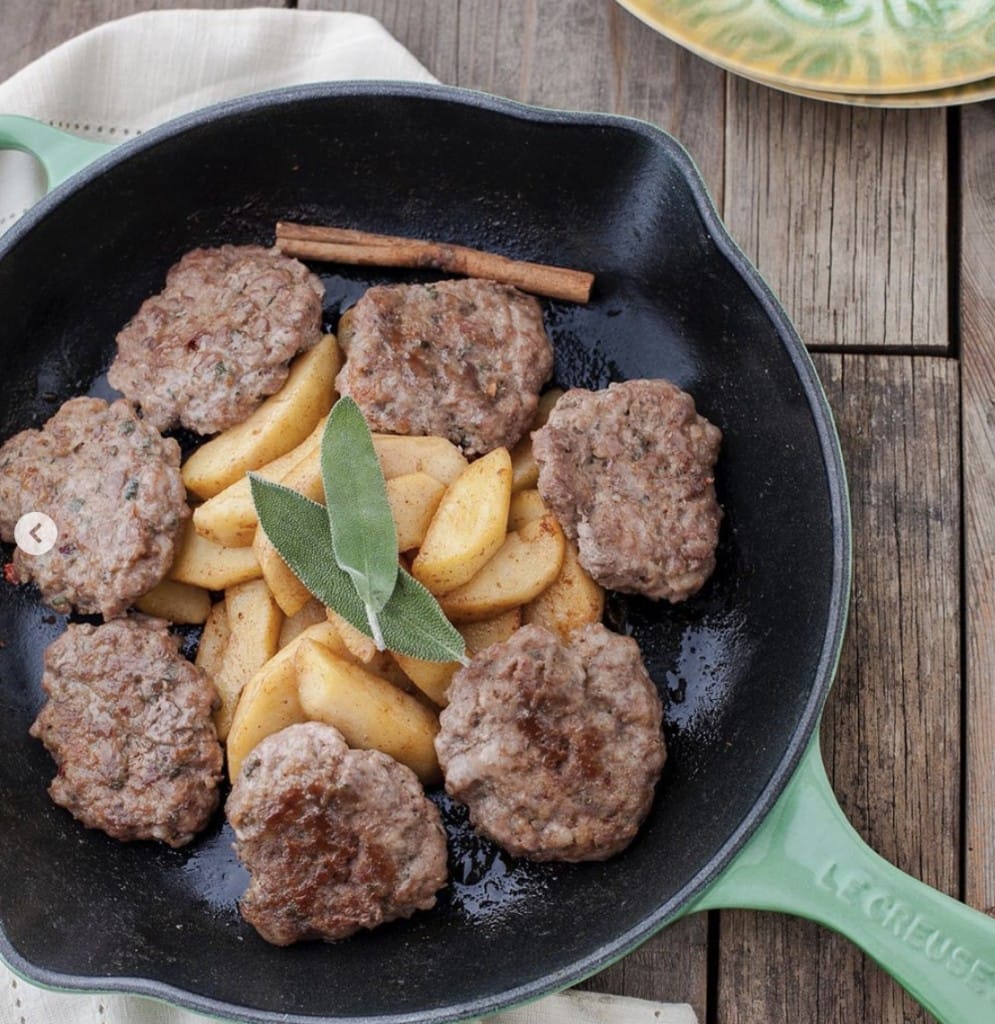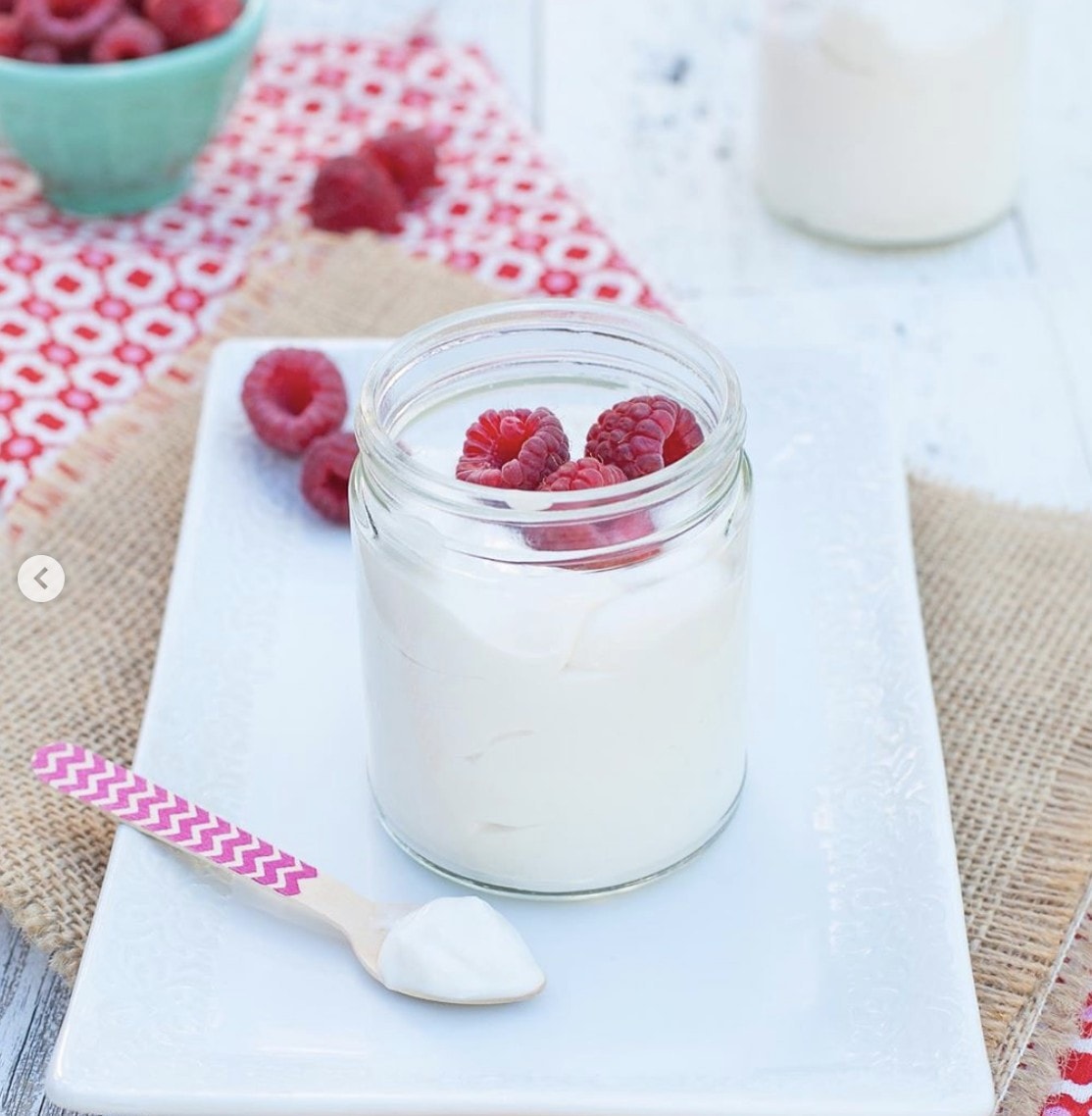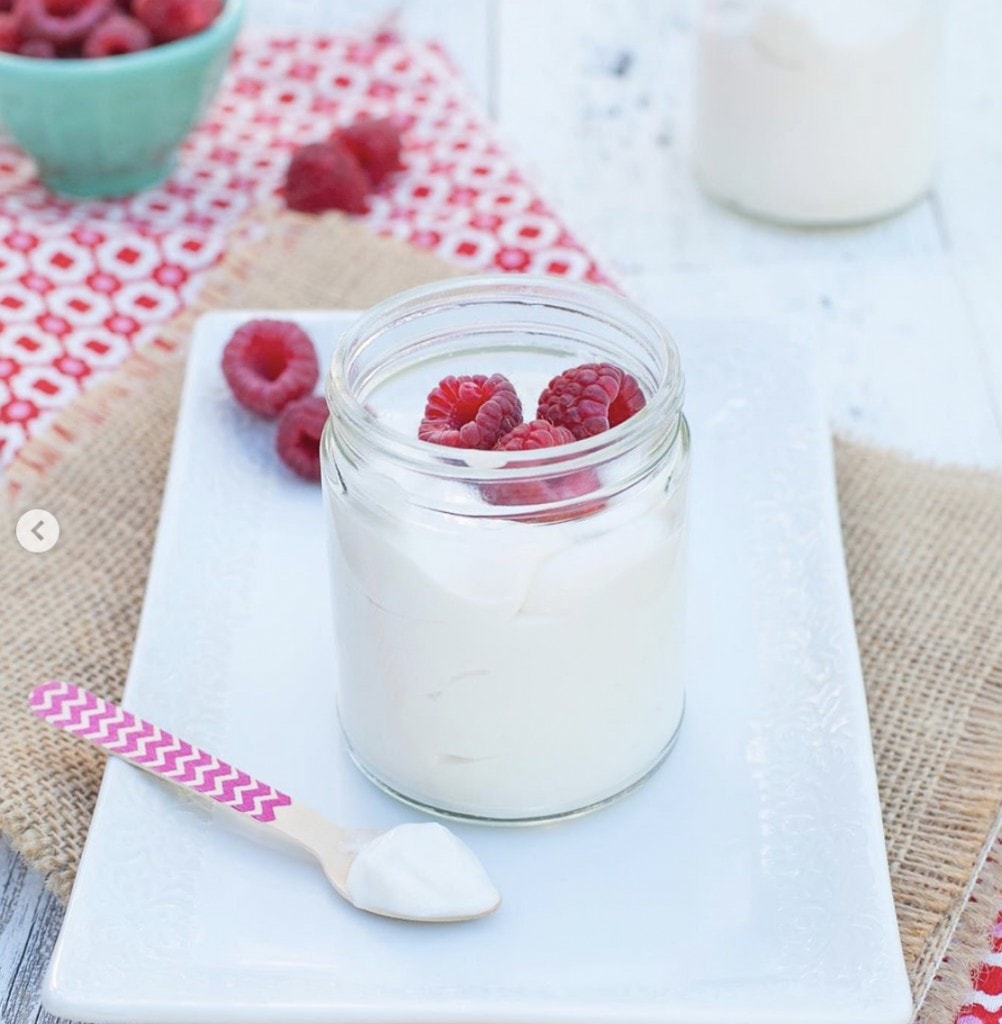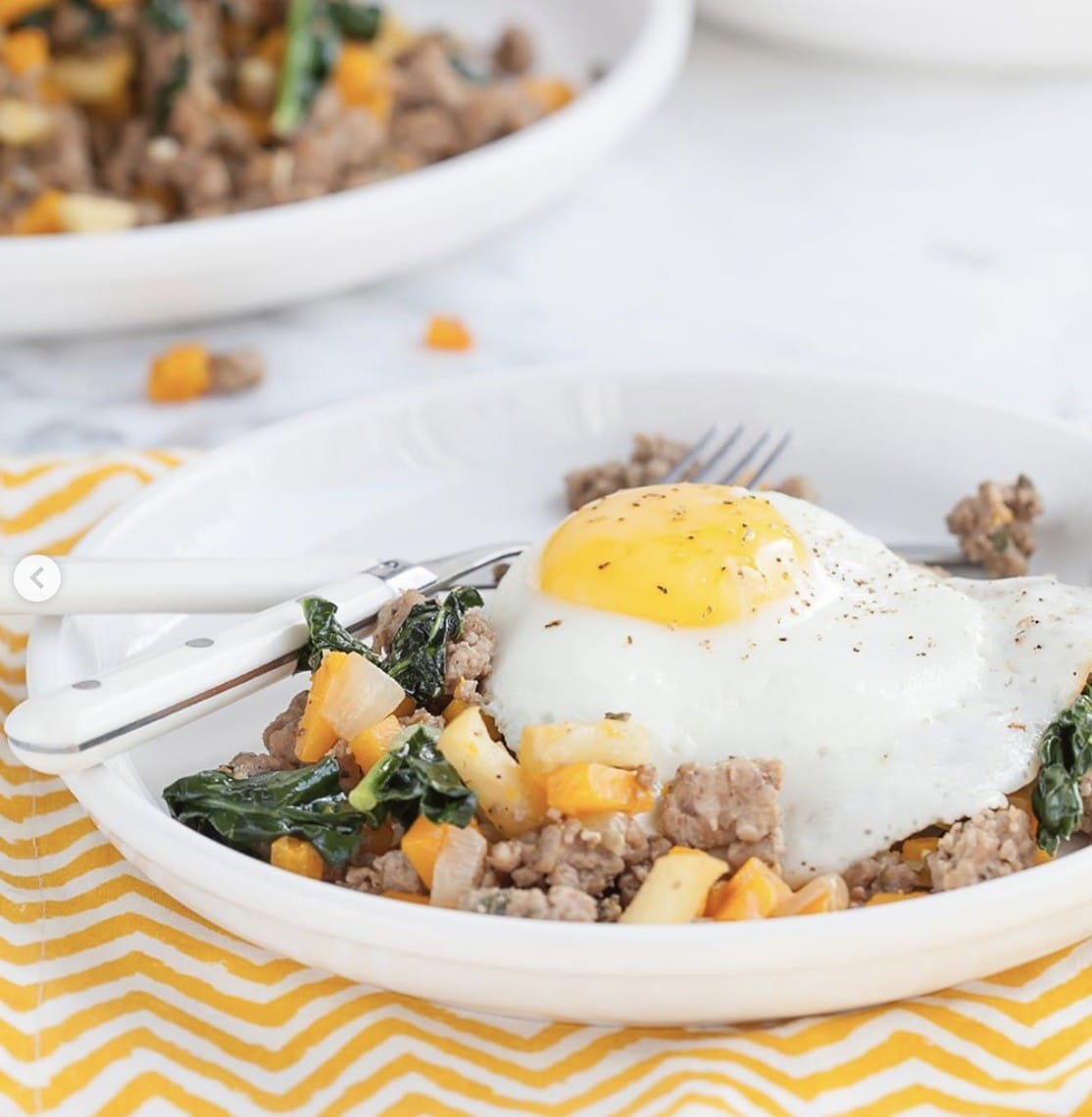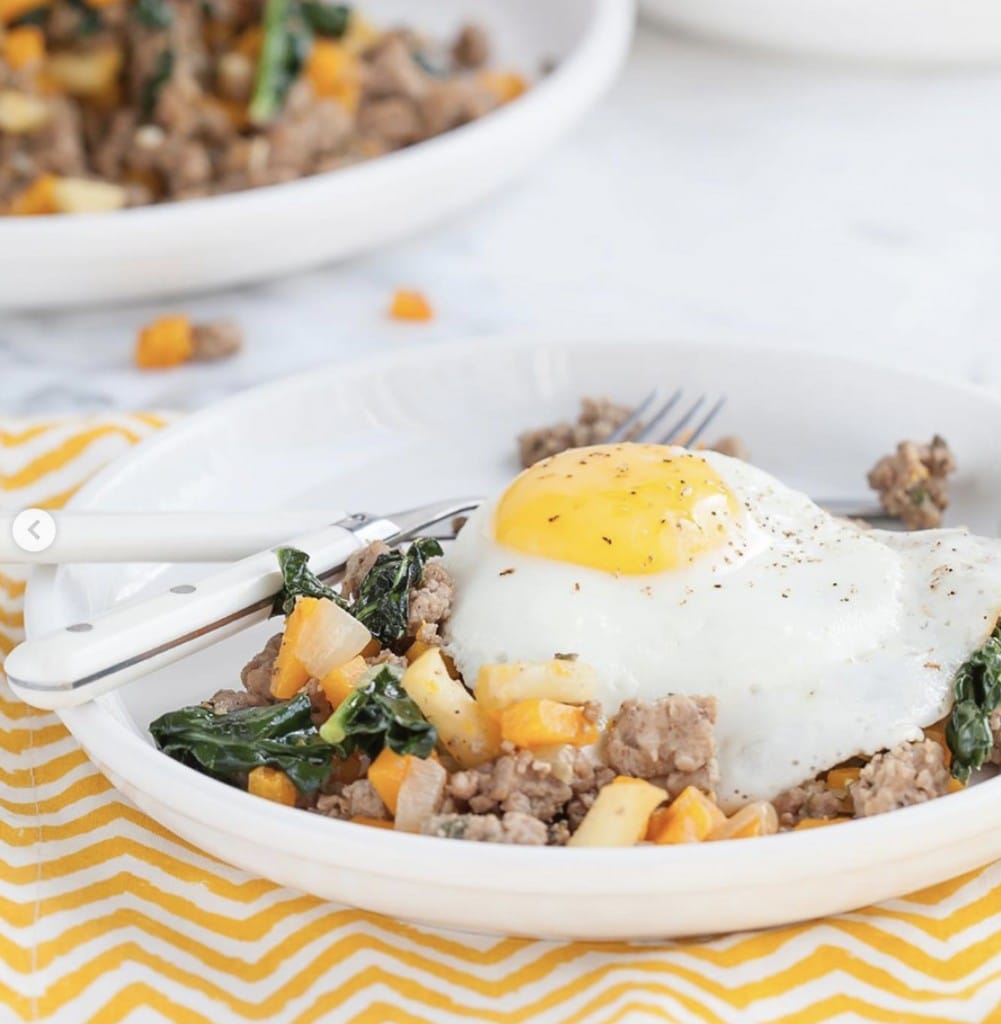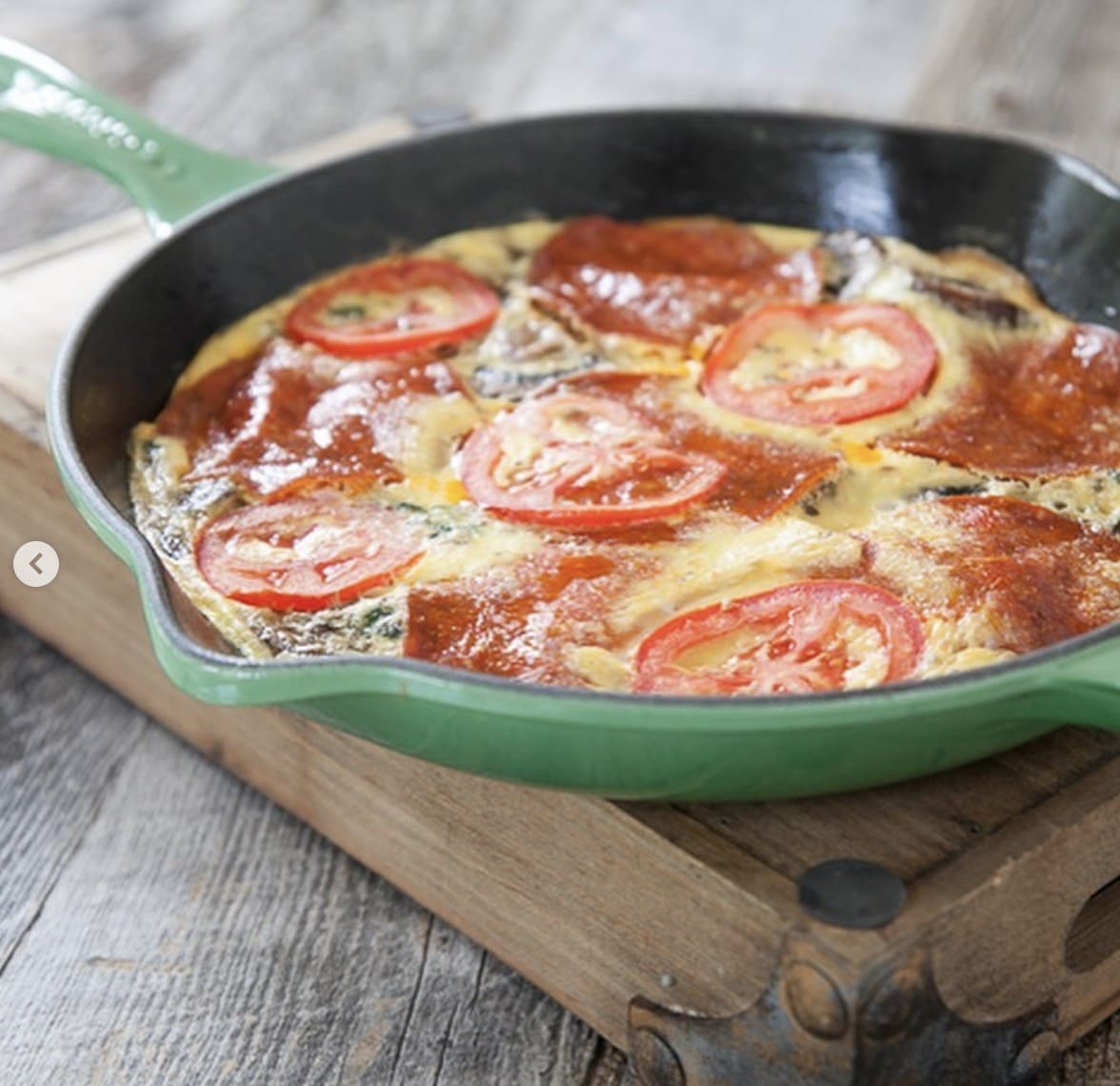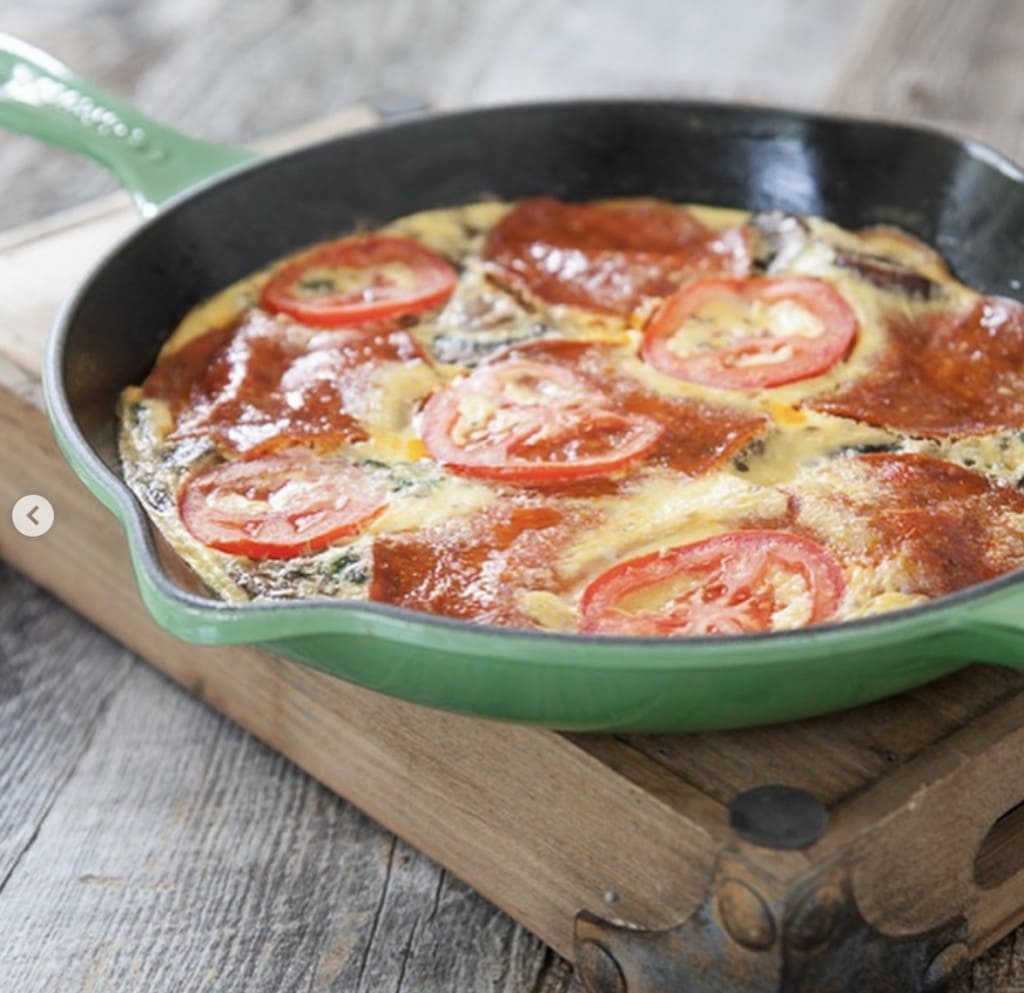 Quick breakfasts: are you more likely to reach for the eggs??? or the fruit? ???
If you're doing the January Whole30, you may be starting to fall into a breakfast rut. I know I do by week 2. Hard-boiled eggs and scrambles can be boring after the second week (or first ??‍♀️). I loaded this post with my favorite Whole 30 breakfast ideas for you to peruse in case you're starting to get bored!
You can see my Crustless Quiche to-go from Eat What You Love Book, Shirred Eggs from Meals Made Simple, Mexican Eggs Benedict from my blog, Apple Pie Applesauce and Maple Sage Sausage with Cinnamon Apples from Against All Grain!
If I'm not in the mood for "breakfast," I also love to just eat dinner leftovers or a bowl of soup. Flavor and enjoyment aren't lost for Whole30, stay creative (and definitely download these guides) ?
You can find all of these in my 8 weeks of Whole30 Meal Plans and the Compliant Photo-Guides to my books! They're all free!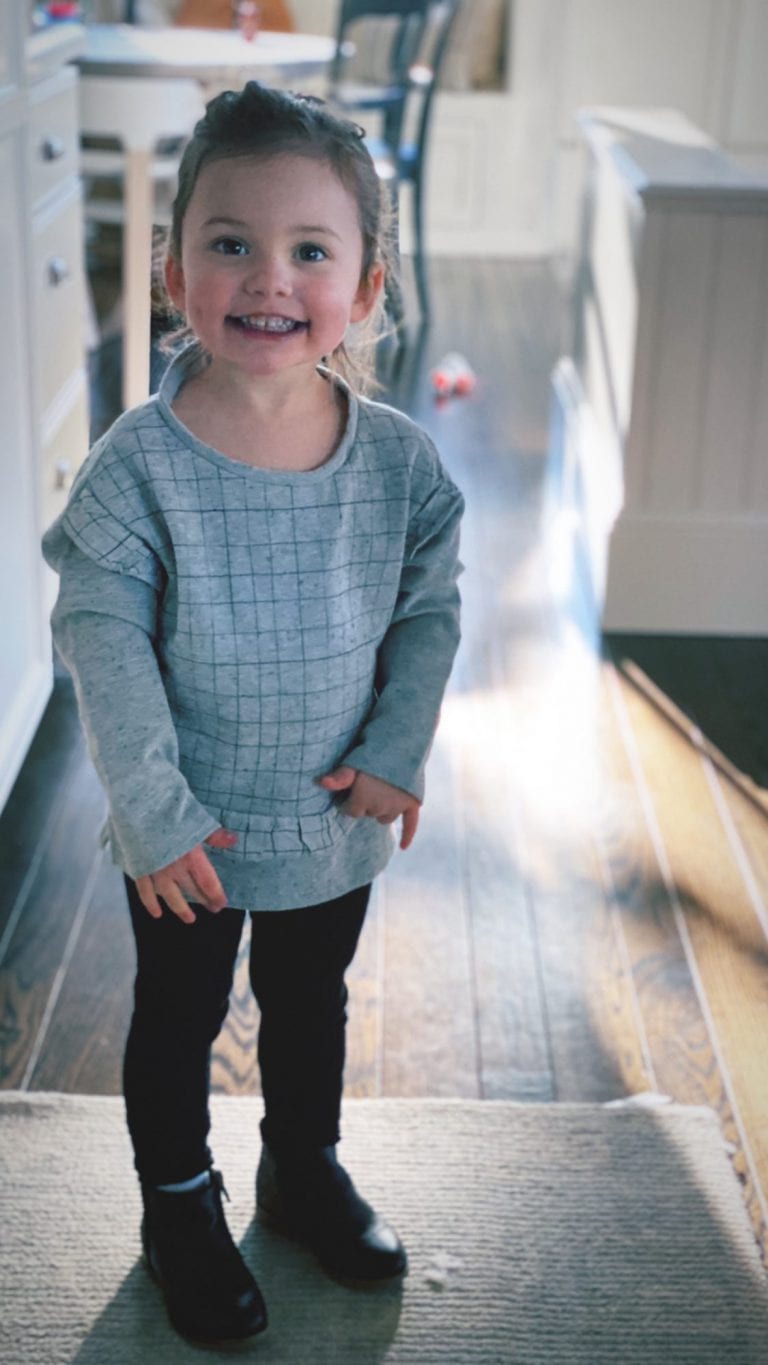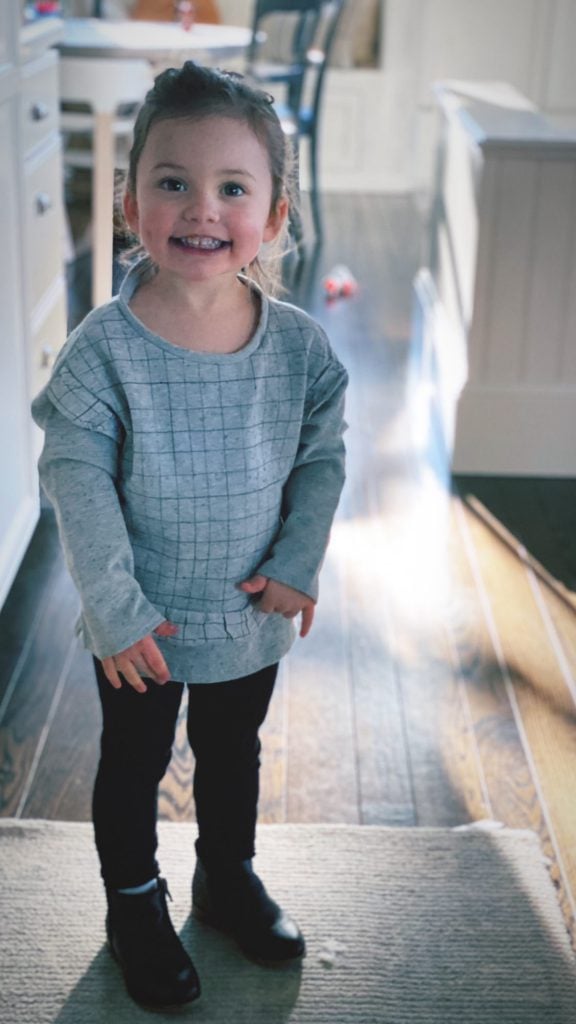 My precious little girl is looking ALL grown up!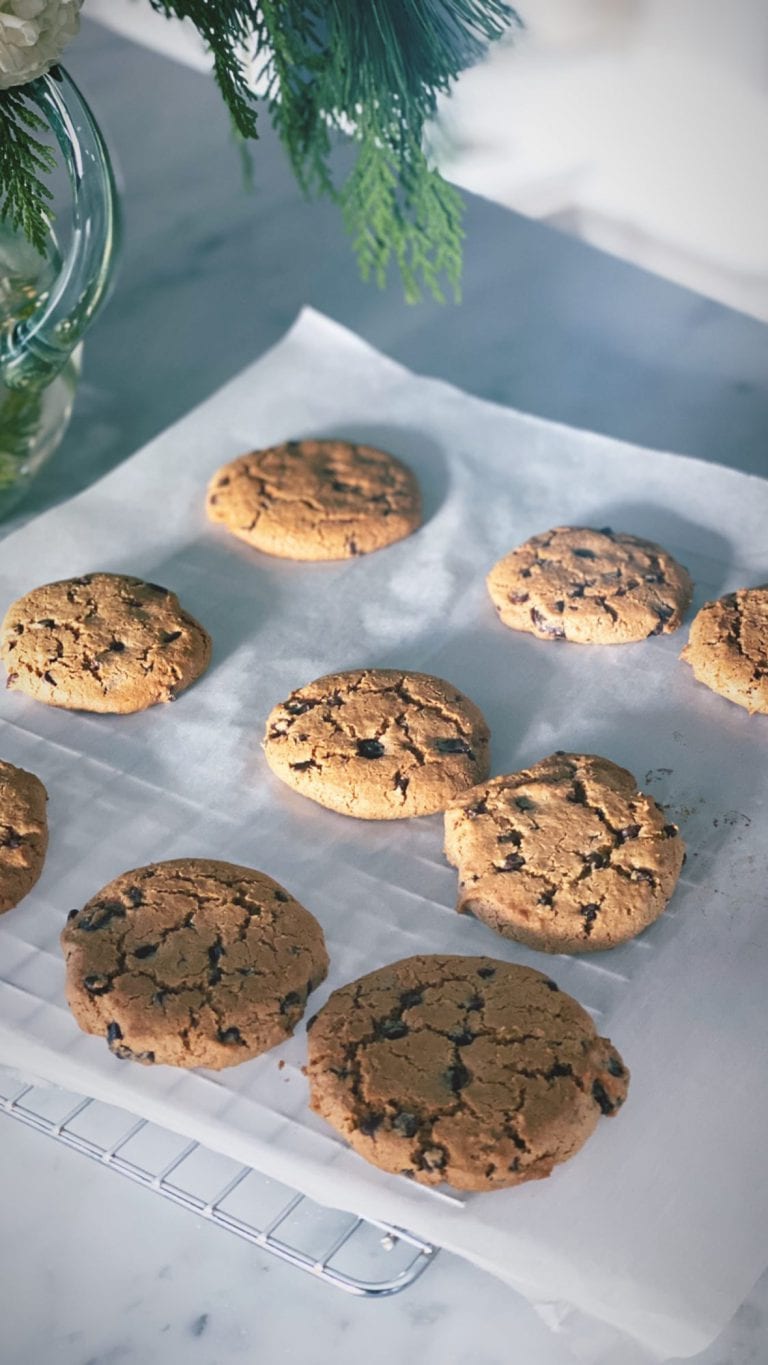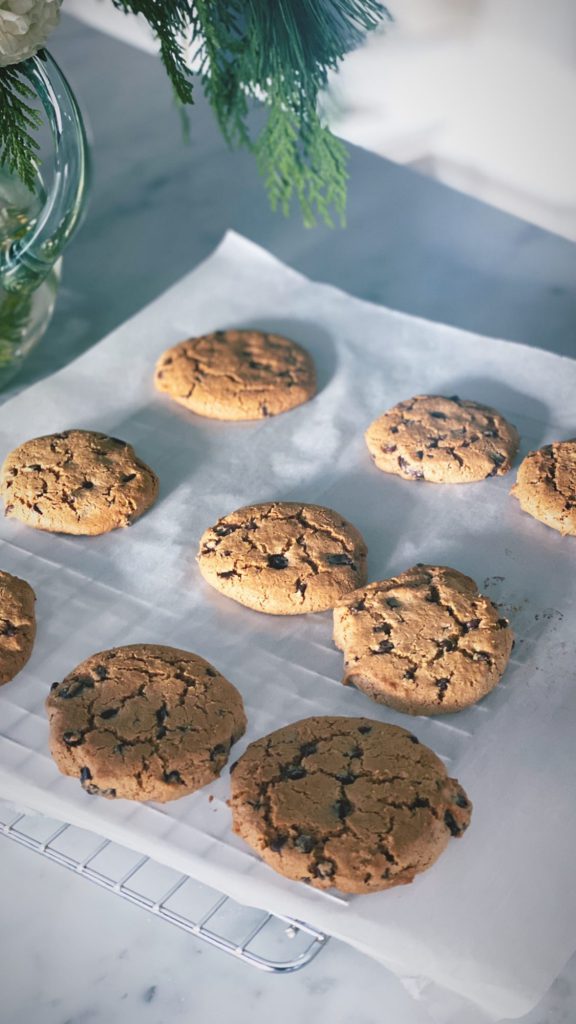 Real Deal Chocolate Chip Cookies– fresh out of the oven!! ??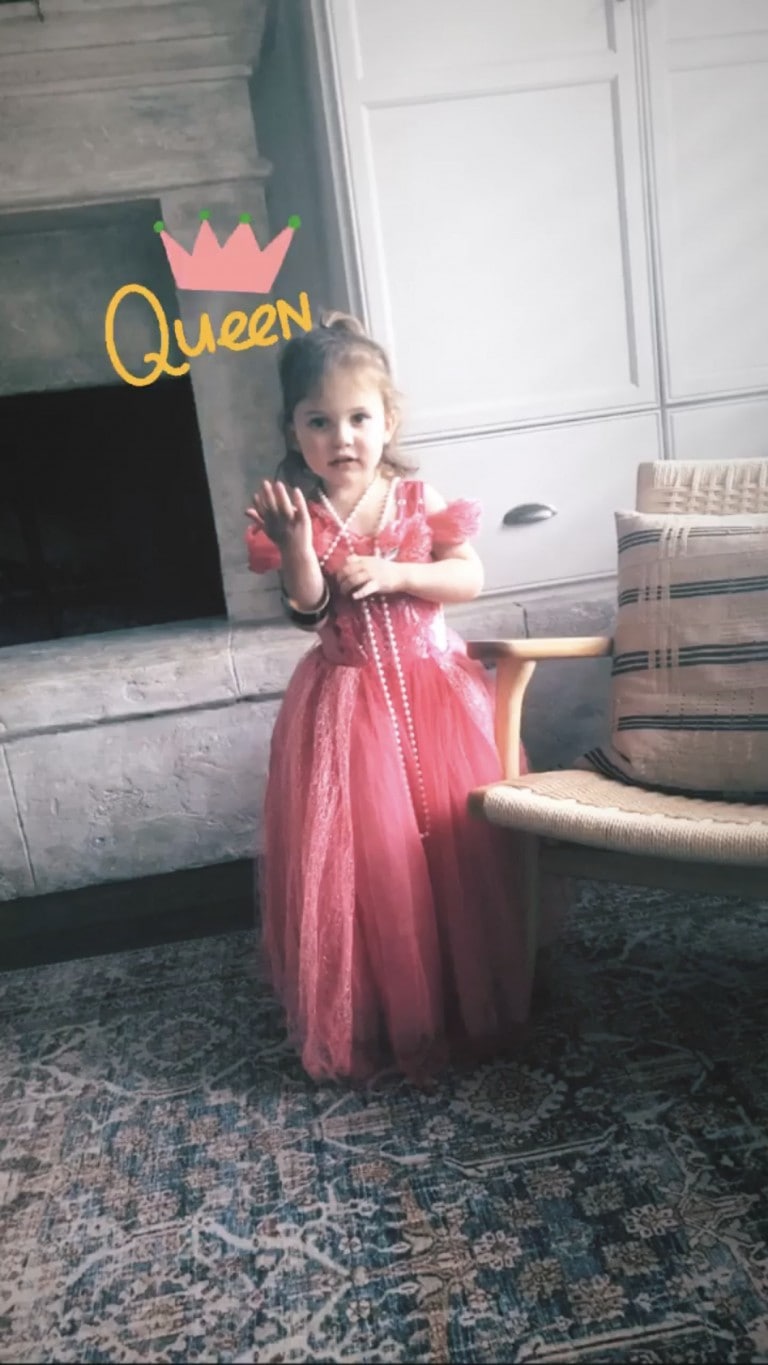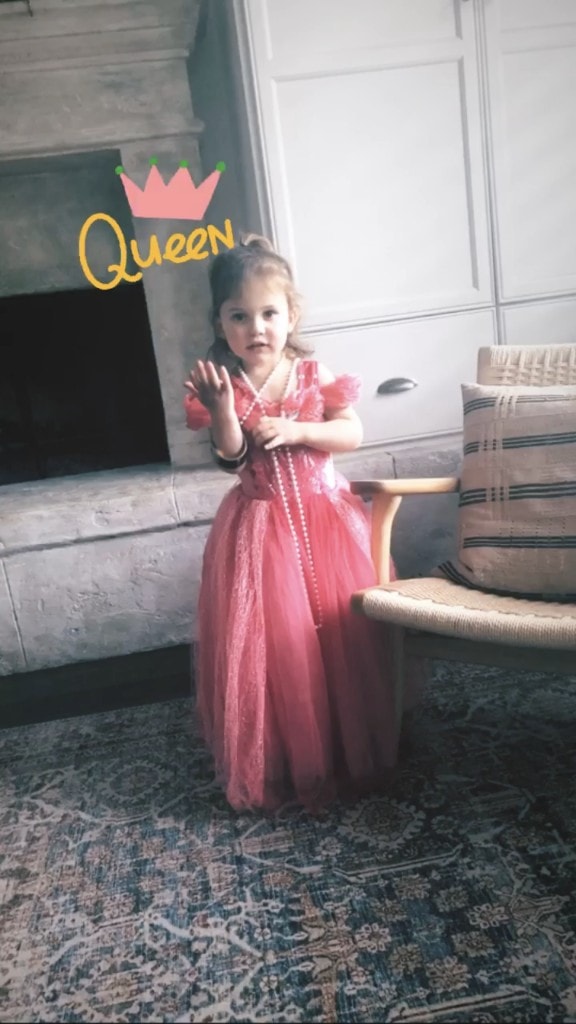 playing dress-up with this cutie ?????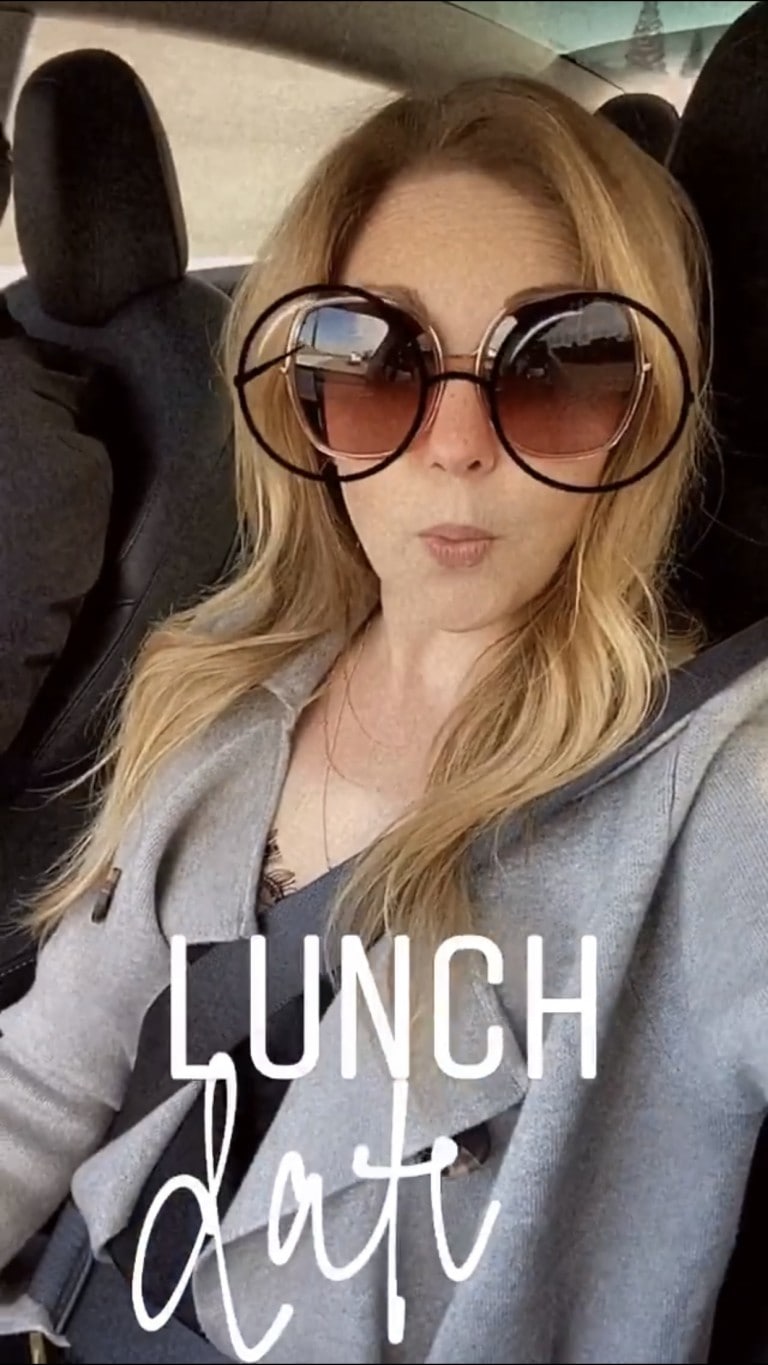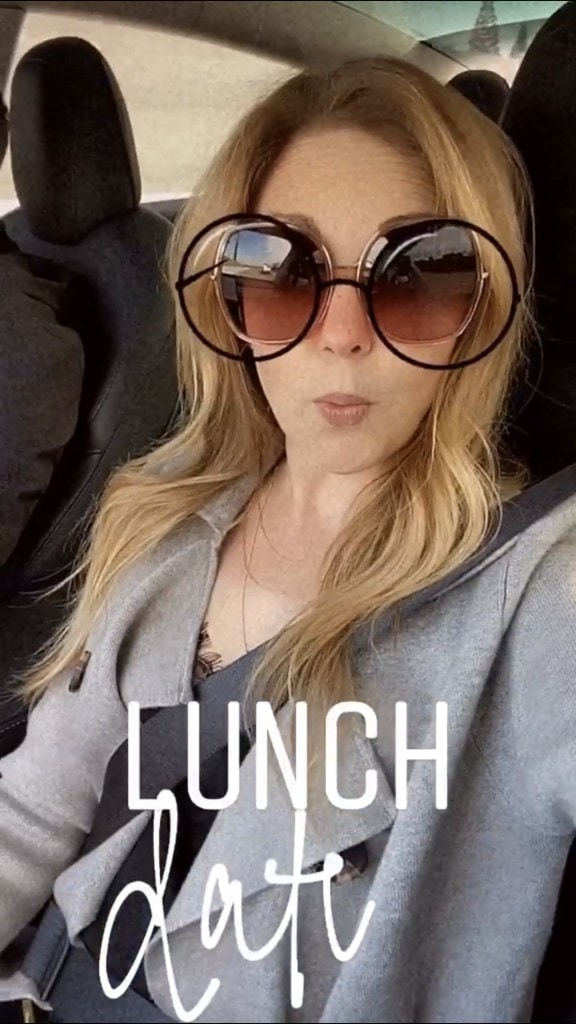 Cherishing the quality time with Ry this week! ???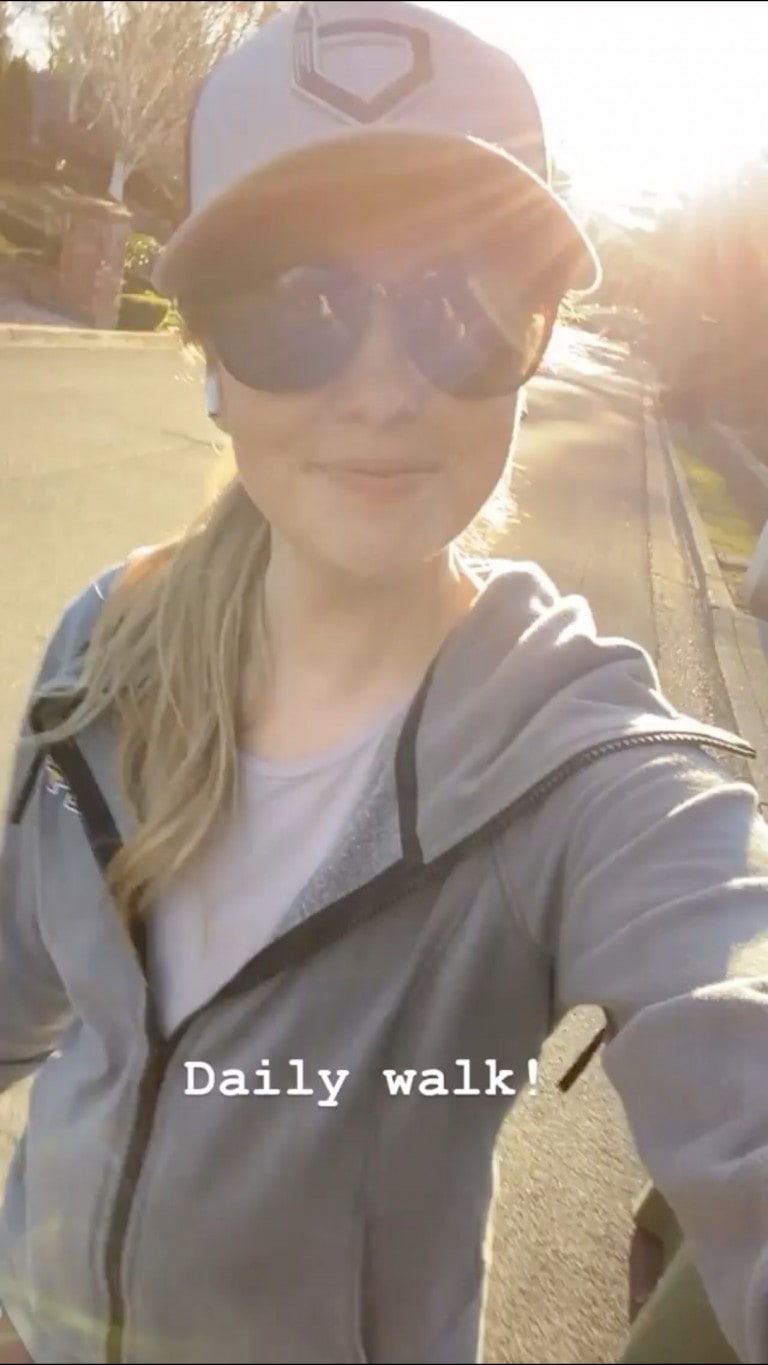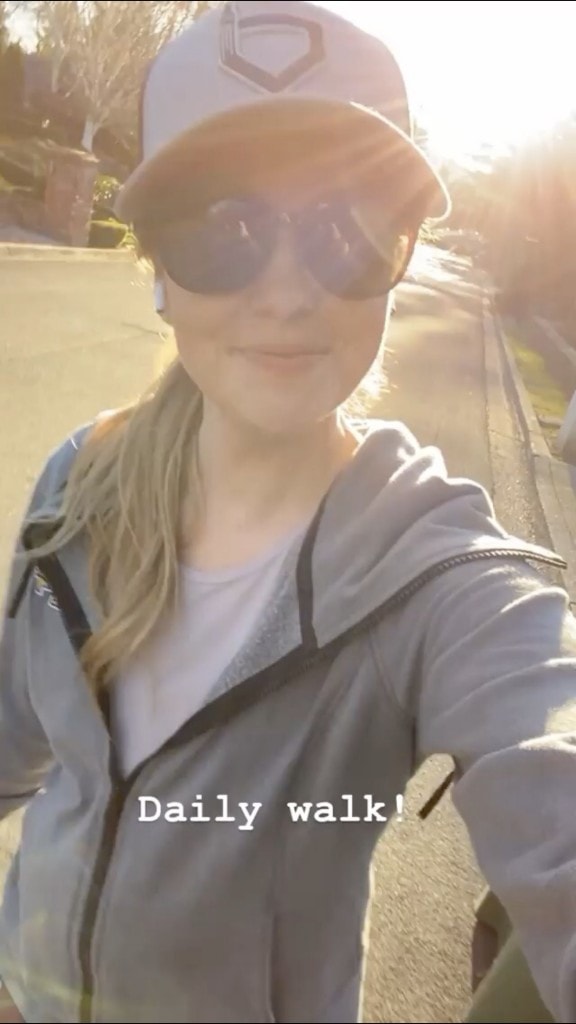 I can't do too much of a "work-out," but I love my daily walk outdoors. ☀️It's incredible what some sun and movement can do for you. So thankful for each step forward in progress ???