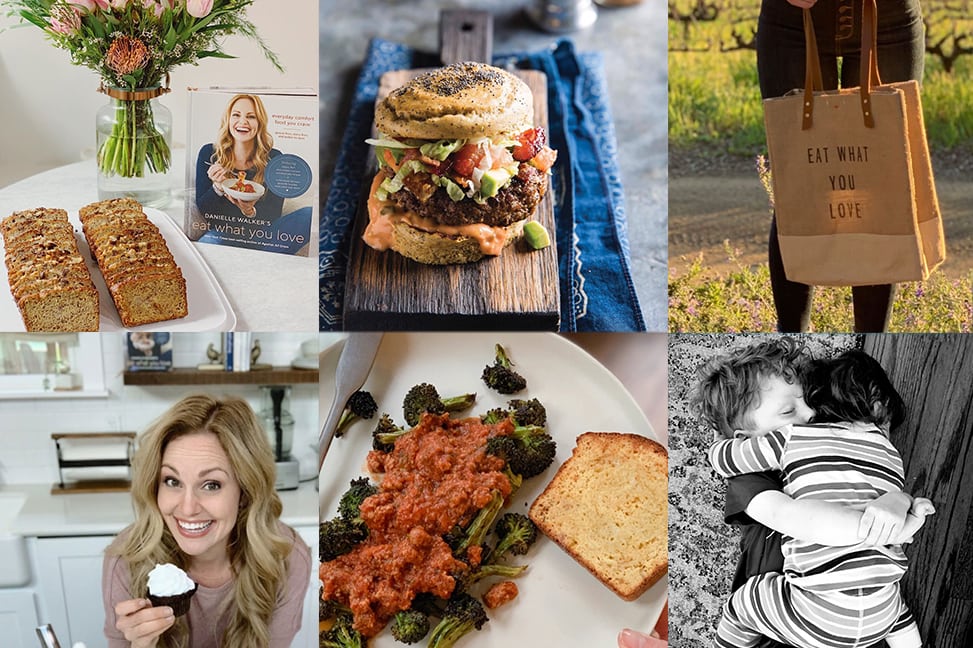 Hi everyone! This week's digest includes a new video for the perfect whipped cream, a look into my partnership with Apolis and Charity Water, what I ate this week, and some Memorial Day Recipe inspiration! Scroll down to read more!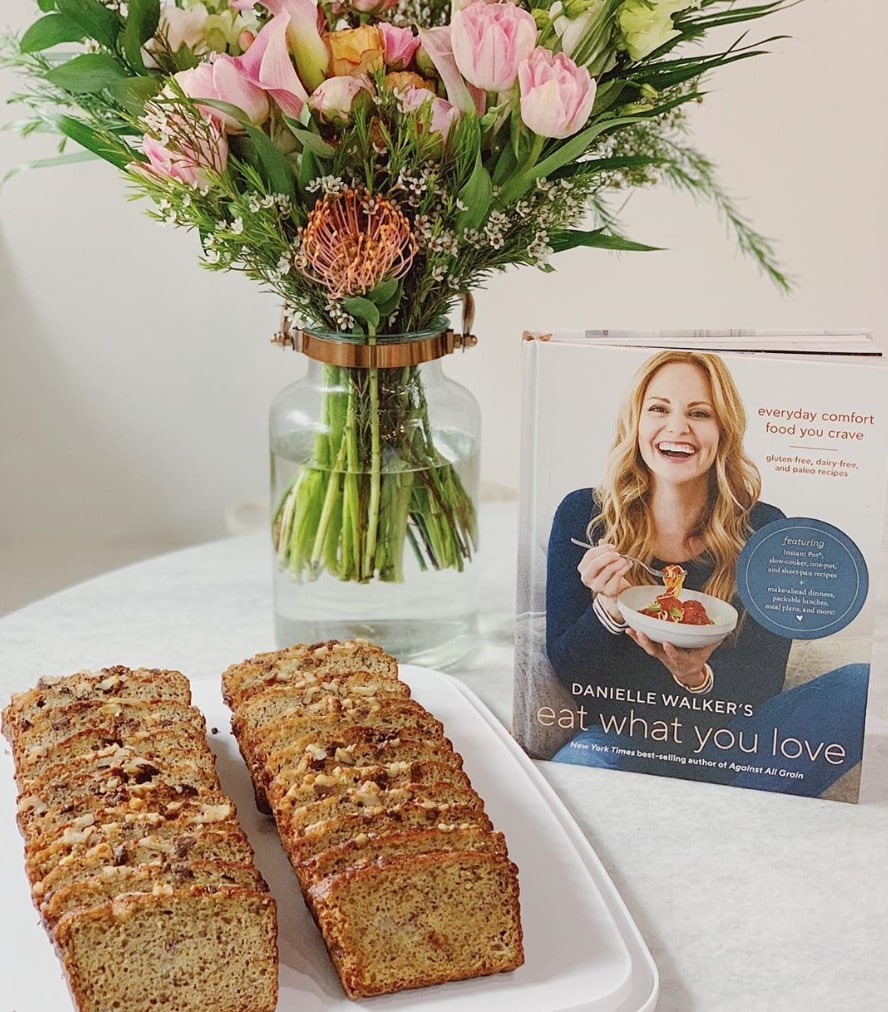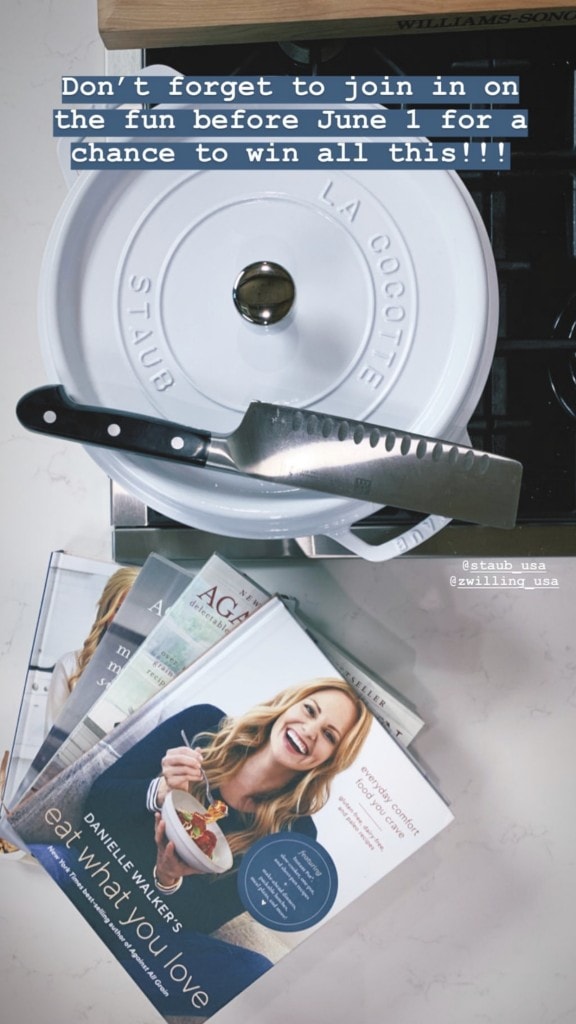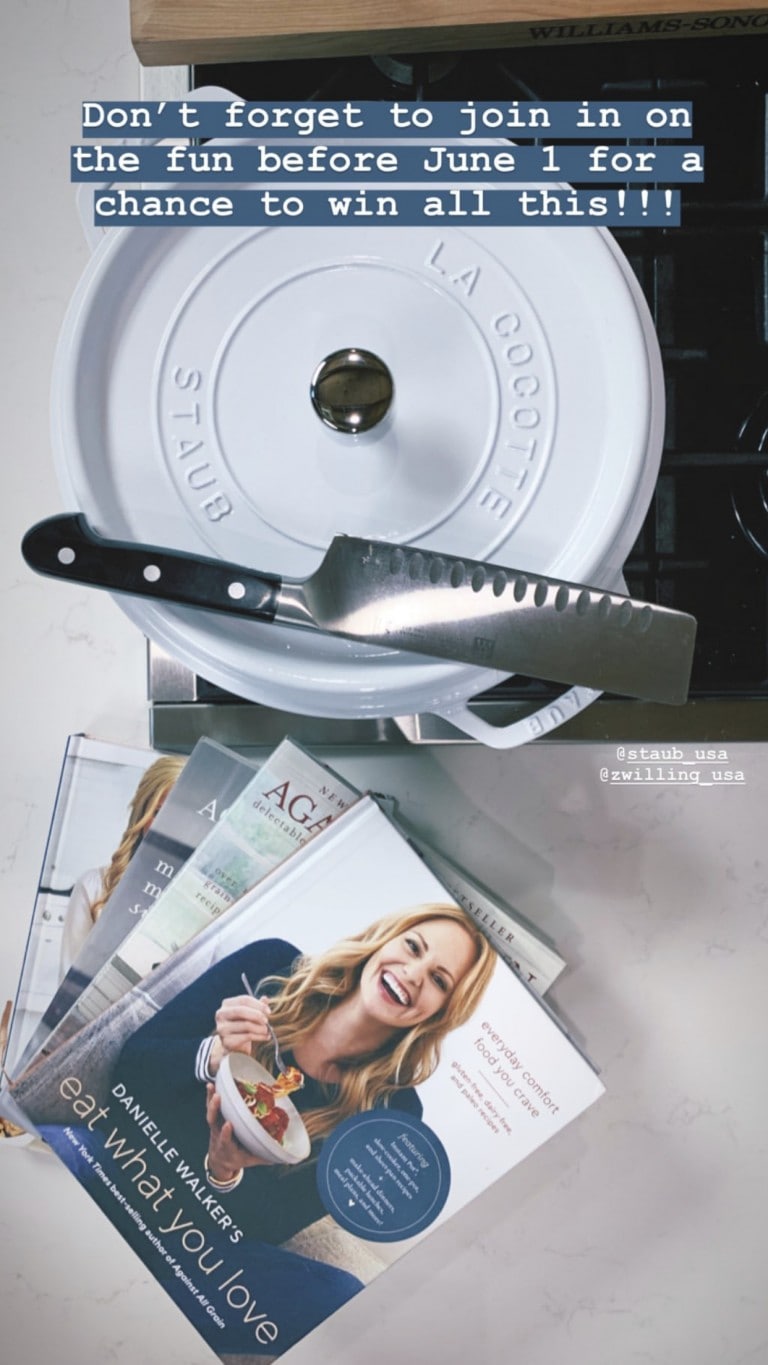 Have you joined our Eat What You Love cookbook club yet?!
The submissions have been rolling in, and it's so fun to see what you're making! You still have 1 week to post your photos and enter for the amazing prizes! The rules for the club and the prizes are in the highlights on my Instagram bio page @daniellewalker !
Did you know that we have 6️⃣ incredible bonus freebies for you if you buy a copy of Eat What You Love?
In addition to the 125+ recipes in the book and all of the tips and tricks I give you in the book, you can download these awesome companion guides for free!
Print them and stick them inside your book, or keep them on your mobile device so you can access them easily at the grocery store, at work, or on vacation when you don't have the book on you!
?Meal Plans
?Grocery Lists for the meal plans
?Instant Pot Bonus Chapter
?Packing Lunch Bonus Chapter
?Nutritional Facts
?Whole30 compliant guide for the recipes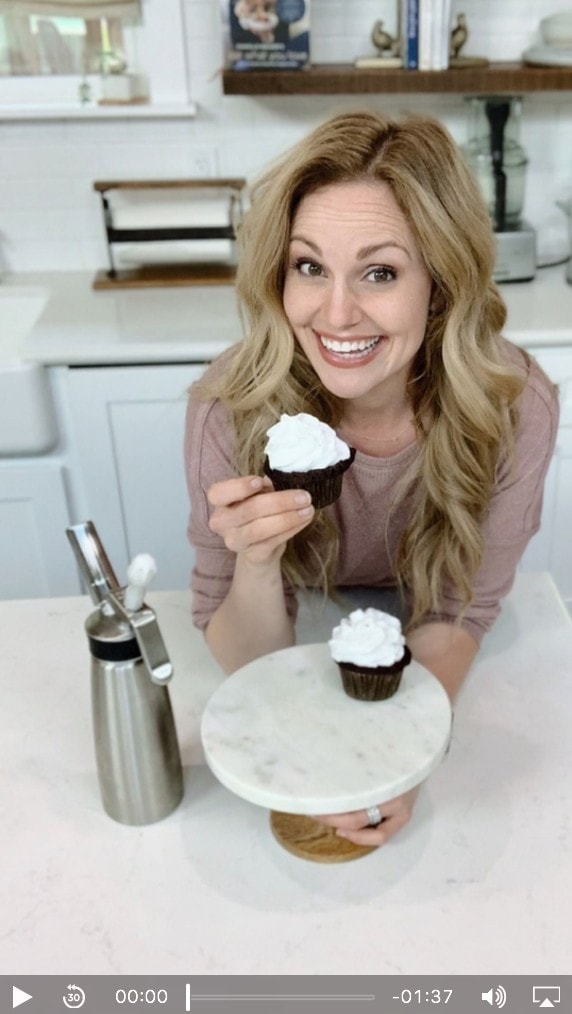 Dairy-free Whipped Cream that works every time! You can watch the full tutorial here!
A professional cream whipper gets coconut milk thick and creamy each and every time, without having to separate and scoop off the cream from the water.
Warm a can of full-fat coconut milk in boiling water for 10 minutes. Shake it well to incorporate the fat and water. Open and whisk in any remaining lumps.
Pour the milk into the canister. If desired, sweeten with a tablespoon of pure maple syrup.
Secure the lid tightly. Place a charger in the holder and screw it on to the lid tightly until you hear air release into the canister. Shake the canister vigorously, then refrigerate it for 24-48 hours.
Shake again, then pipe dairy-free whipped cream to your heart's content!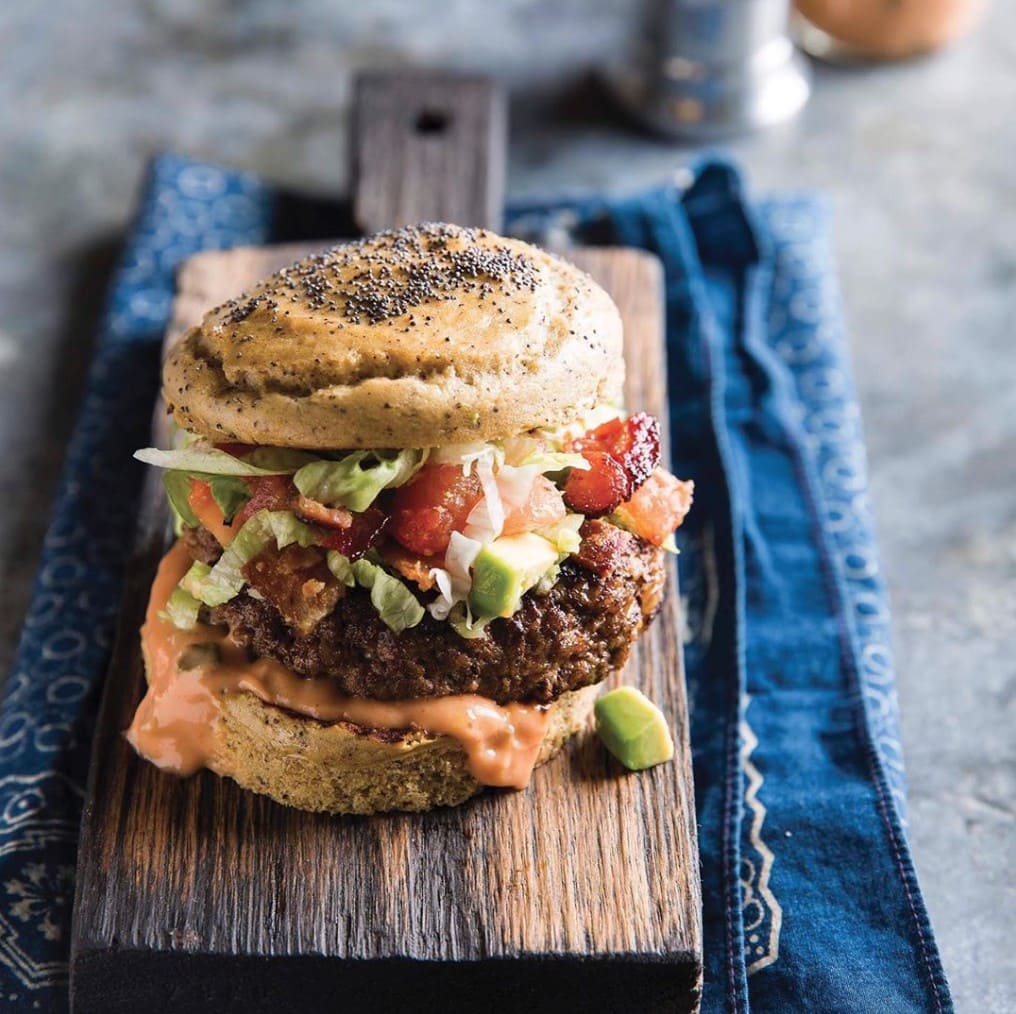 Have you ever had a problem with grass-fed burgers getting too dried out? It's naturally a little leaner, so I always add a little extra fat to the ground beef before grilling to keep them juicy. I honestly drool every time I see the photos of this burger. The first time I mastered the recipe, Ryan claimed it a favorite.
The burger works really well for outdoor parties, like Memorial Day, because of the fun and fresh ingredients. Even more, it's an easy make-it-yourself buffet style option for guests to top their burgers with as little (or as much) sauce, salsa, and bacon as they want! Anytime I make these patties, I make a dozen extra and throw them into the freezer raw so we can pull them out at any given moment for an easy dinner.
I don't think you'll be disappointed with this one on a lettuce wrap, but the grain free bun really makes it special! Find the recipe in Celebrations on page 172!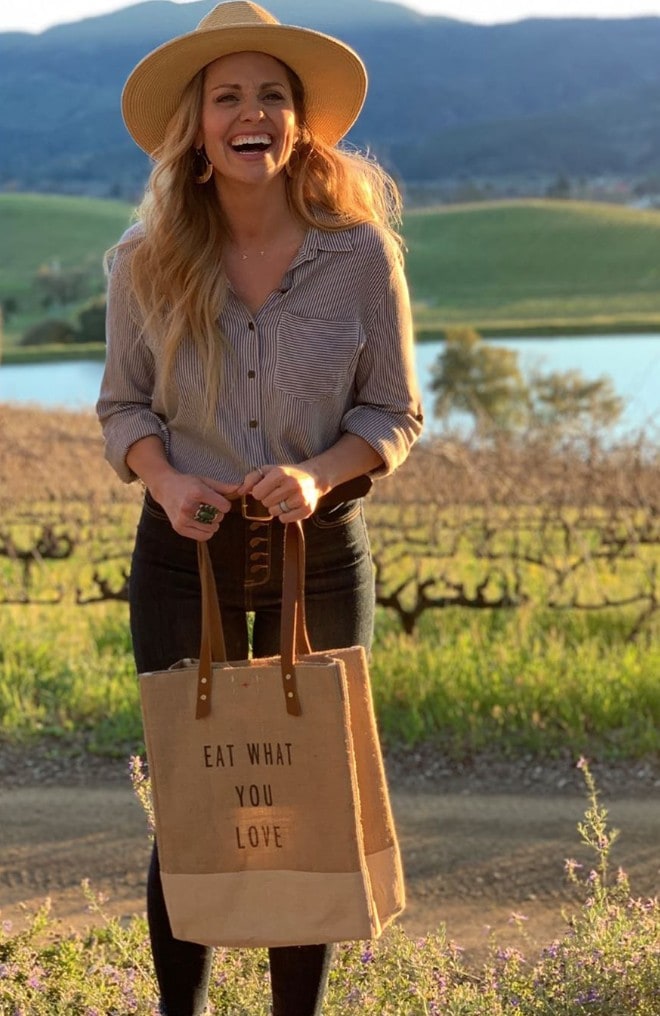 3️⃣ things that will bring that wide smile to my face:
Giving back
Golden hour in Napa
Partnering with ? organizations who are doing good things in the world.
I'm so honored to have teamed up with my friends @apolis to create a fundraising challenge of $75k for building 2 water projects with @charitywater to bring clean water to over 600 people for a lifetime in Nepal.
Will you help us?
Starting this week, for just one week all year — May 25-June 2, you'll be able to snag a one-of-a-kind, customized Apolis wine tote, while giving back and providing clean drinking water!
Click here to learn more & join the waitlist to get access to a series of films I made just for you! There's a new video releasing almost every day this week, so hurry and jump on the list, so you don't miss any. My favorite film comes out on Tuesday (May 21) where I teach the recipe behind my favorite sangria cocktail with a fun tip to make a kid-friendly option too, right in time for your Memorial Day bbq menu!
? ? ?
Tuesdays with Danielle: New time!! I will now be doing my weekly Live segment every Tuesday at 10am PST! This week we made my dairy-free vanilla creamer.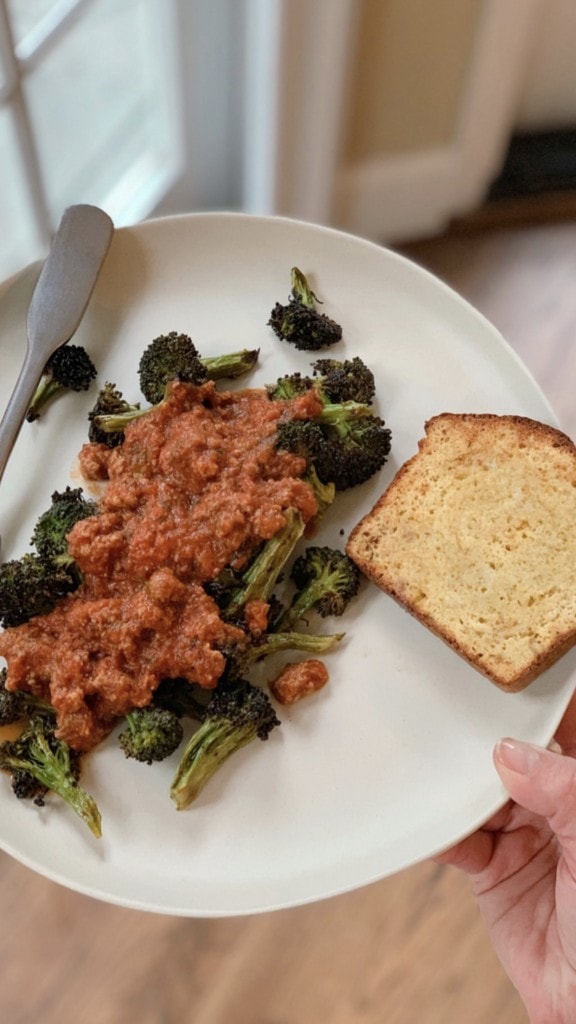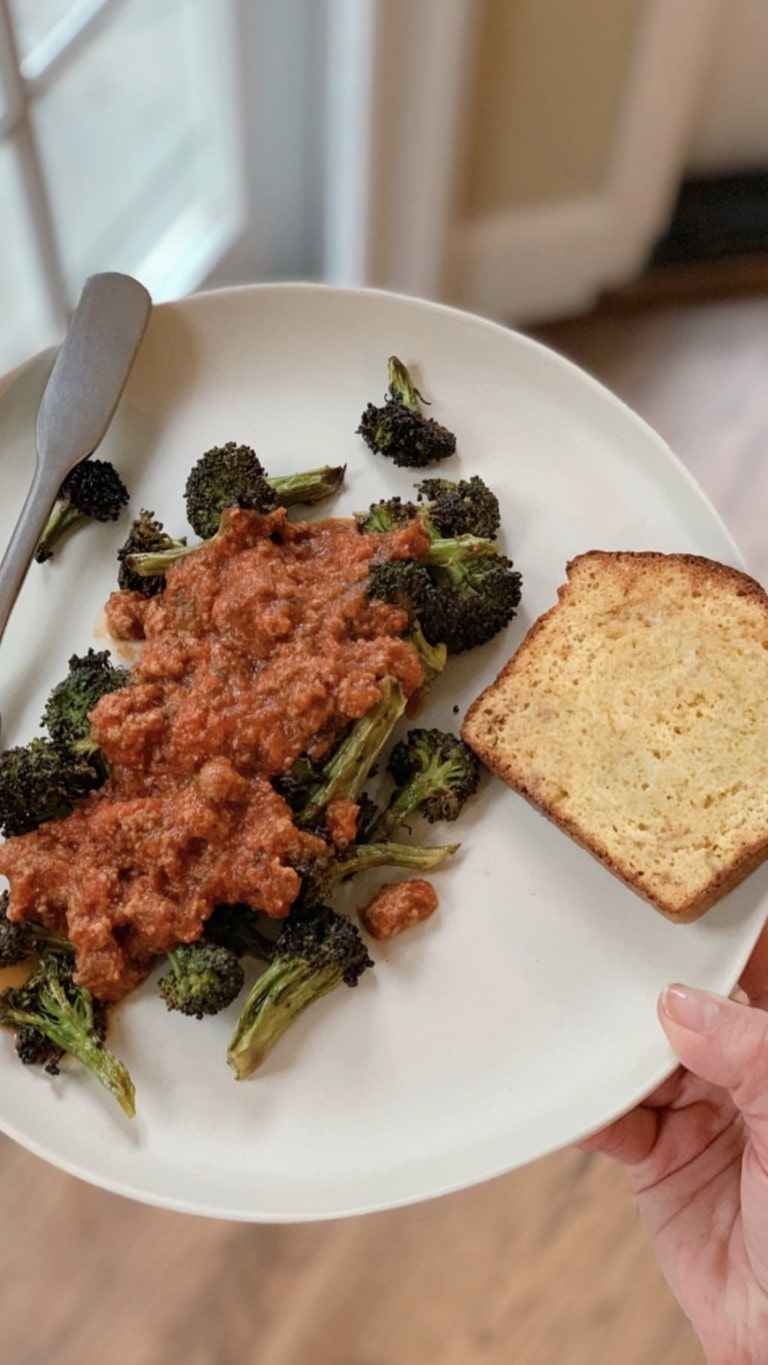 A very simple and easy weekend dinner for me! Some burnt broccoli with Granny Sarella's Spaghetti Meat Sauce and a slice of my Nut-free Sandwich Bread from Eat What You Love!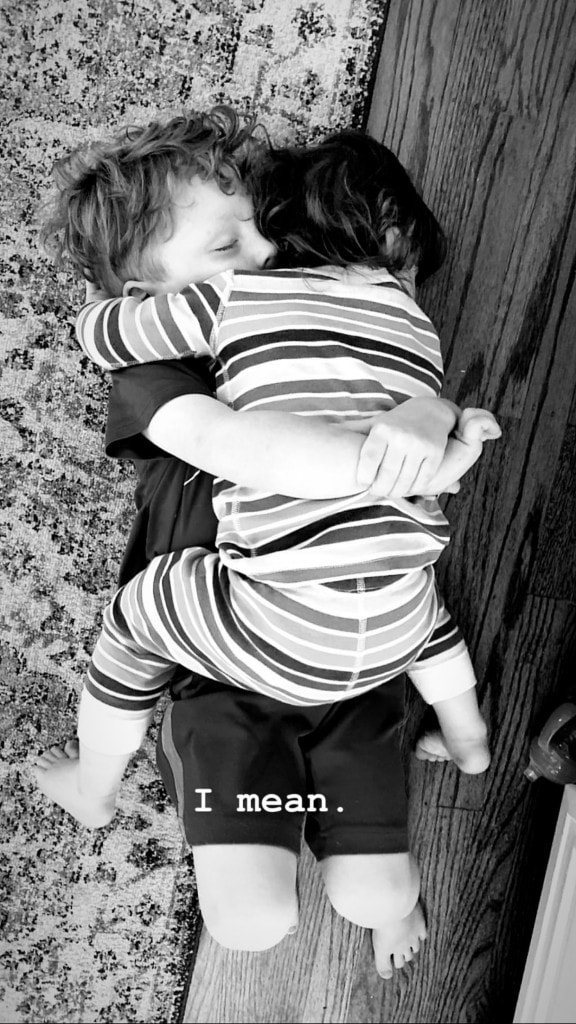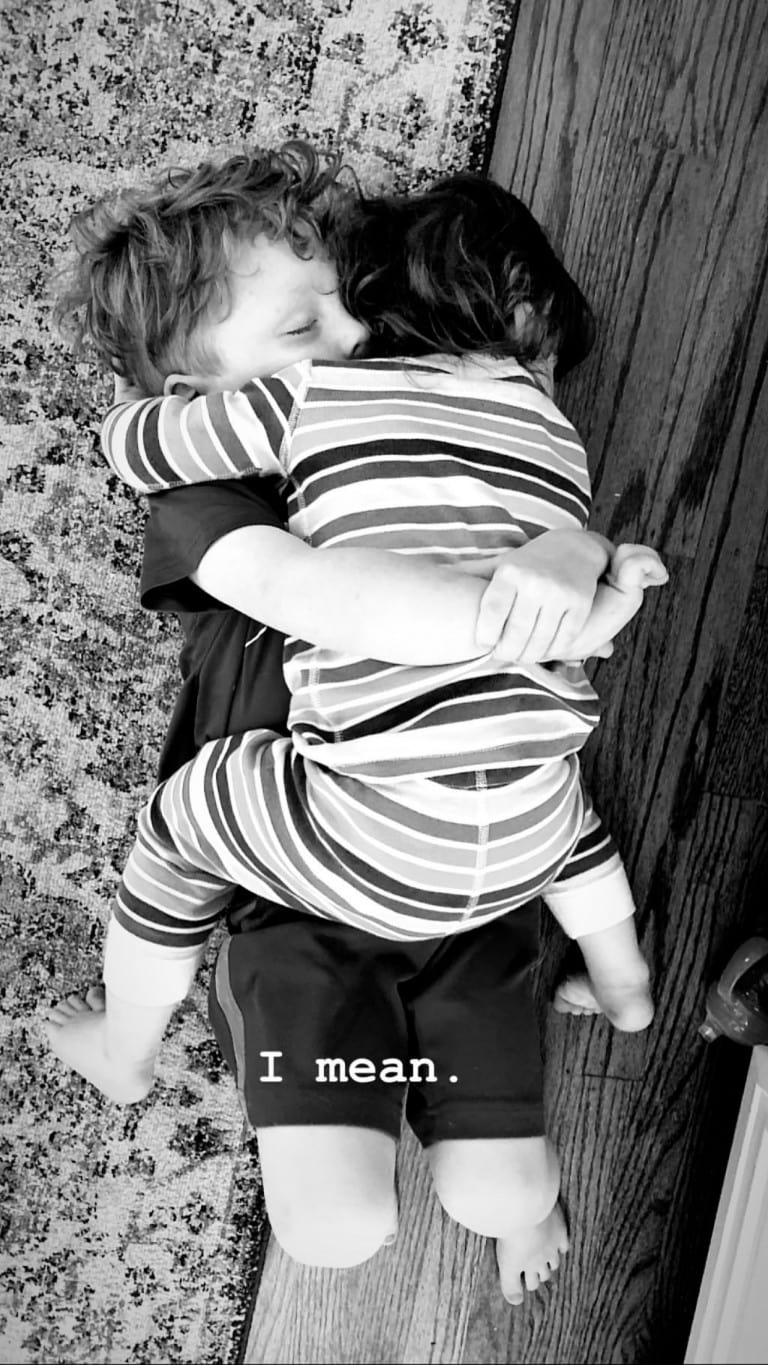 These two cuties made my day.
I love how they get along and how Kezia has two big brothers to love her unconditionally.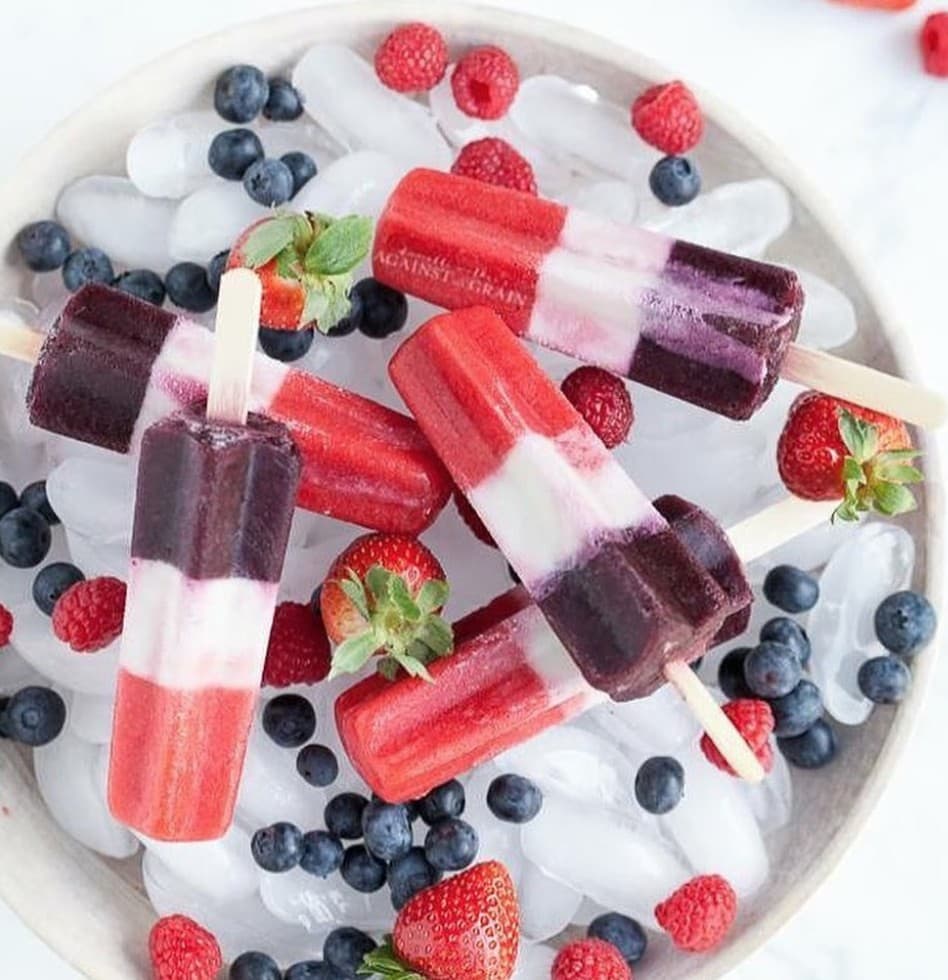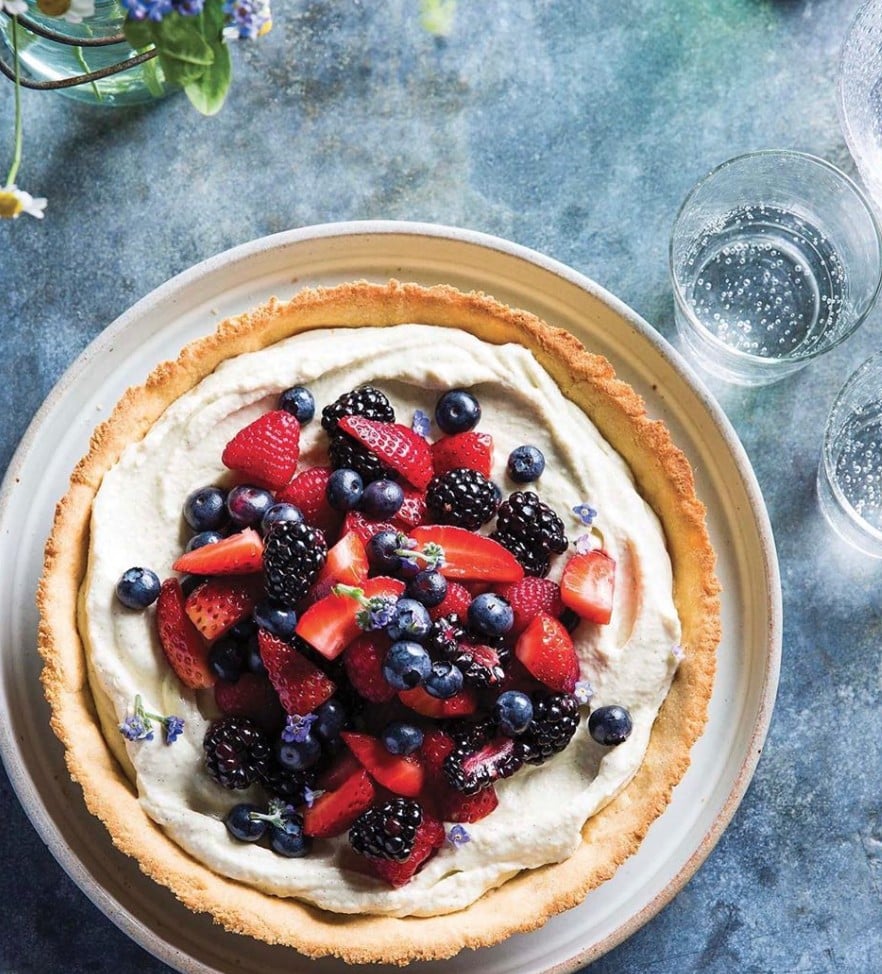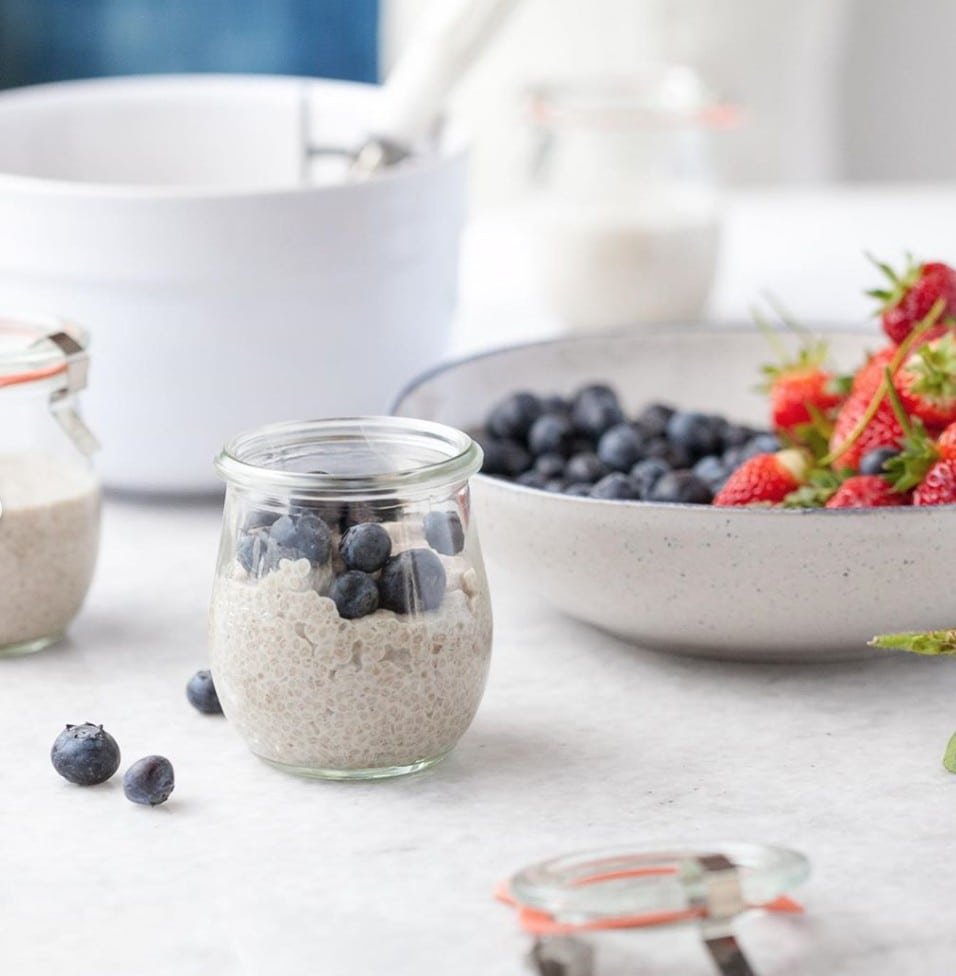 I cannot get enough of the berries this season! We have strawberries and blueberries starting to pop up in our backyard, and the kids are so excited.
These desserts give you berries in different ways- cooked, frozen, and fresh! What's your favorite way to have them??
Memorial Day calls for some patriotic treats, and these 3️⃣ options do not disappoint! The healthier Bomb Pops remake is ideal for a fun afternoon with the kiddos, and the Vanilla-Berry Pudding and stunning Berry Tart with a creamy custard filling are both great for a gathering of family or friends!
????????
Click here for the recipes, and the tart is on page 178 of Celebrations!