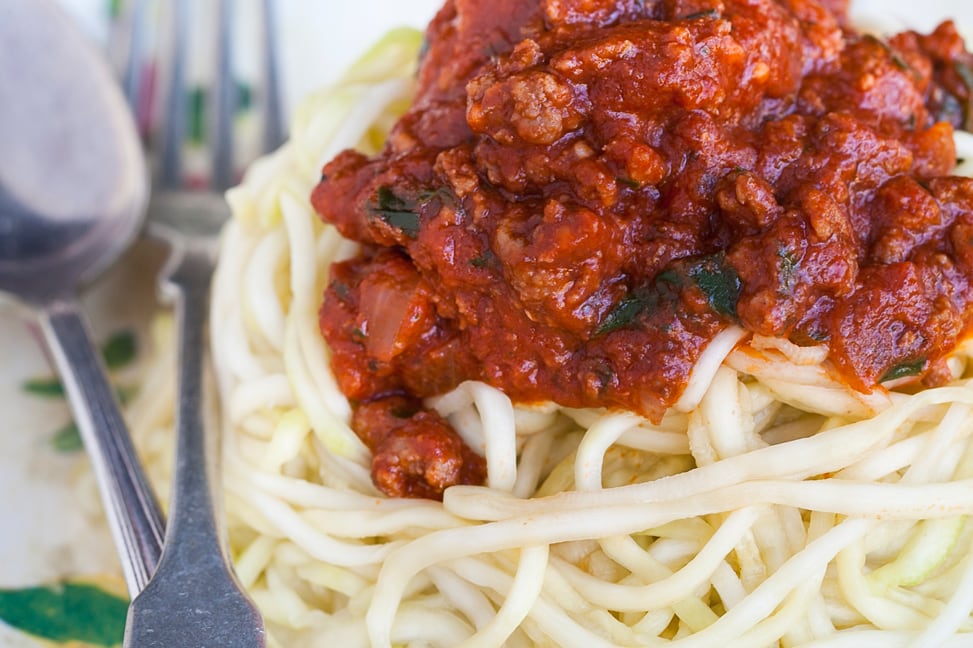 This is my great-grandmother's spaghetti meat sauce recipe that has been passed down and perfected over many generations. I have added a few paleo modifications and converted it for an Instant Pot (see below), but really didn't have to change much! What sets her sauce apart are the secret ingredients – bone-in pork chops and cinnamon! The pork chops, which you might find unusual, simmer with the sauce and creates an unbeatable flavor that can outdo any store bought sauce!
The original recipe is made in a pot and simmered for 3 hours, but I have converted it to an Instant Pot spaghetti meat sauce recipe with an Instant Pot Spaghetti Squash version for you when you are short on time! I will say- the stovetop method makes for a more thick and luscious sauce, but the flavors are all there in this Instant Pot version!
Watch Me Make the Instant Pot Spaghetti Meat Sauce!
Shop My Kitchen

*zucchini noodles are pictured with this sauce