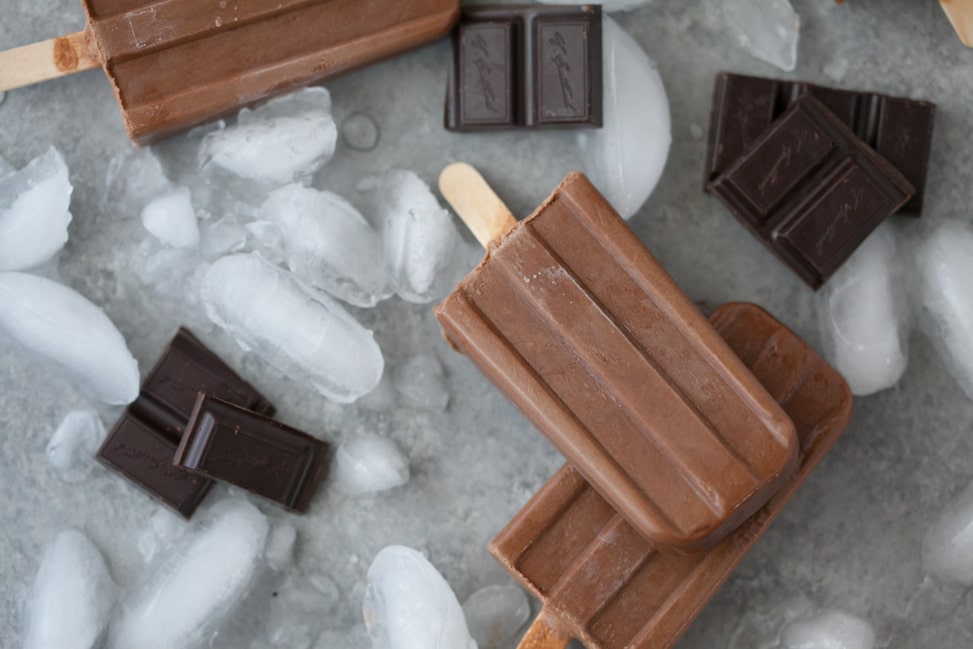 Asher is back in school, but we've still had record hot days around here so it's nice to have a cool treat waiting for him after school. We're chocolate lovers in this family so these easy dairy free fudgesicles don't last long when they're in the freezer!
With only 6 simple ingredients, they're a breeze to whip up and my boys even love to help me make them. I used to make a version of these fudgesicles with egg yolks to make them creamy, but with all the requests for nut free and egg free recipe requests, I seized the opportunity and tried out an egg free, dairy free AND nut free fudge pop!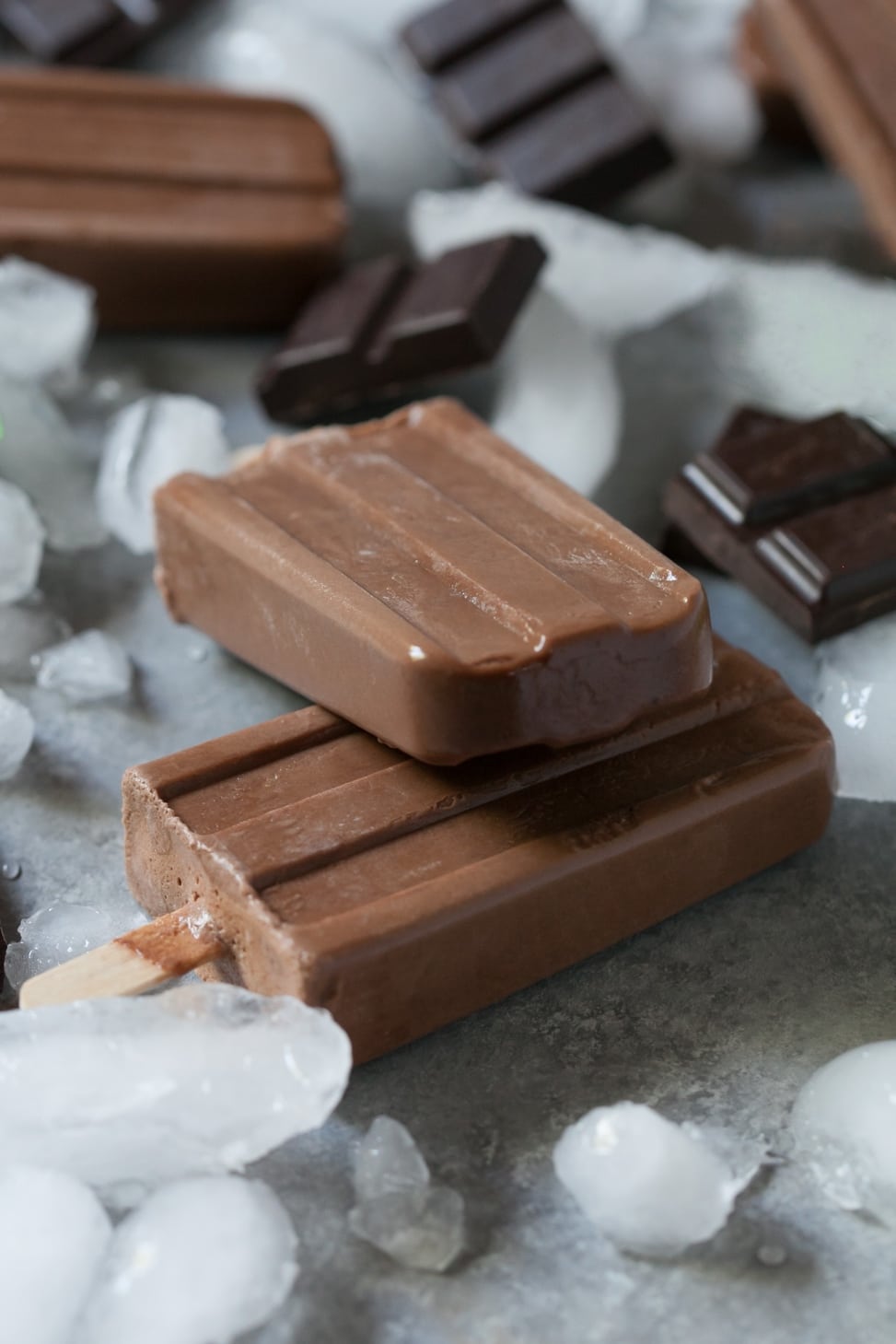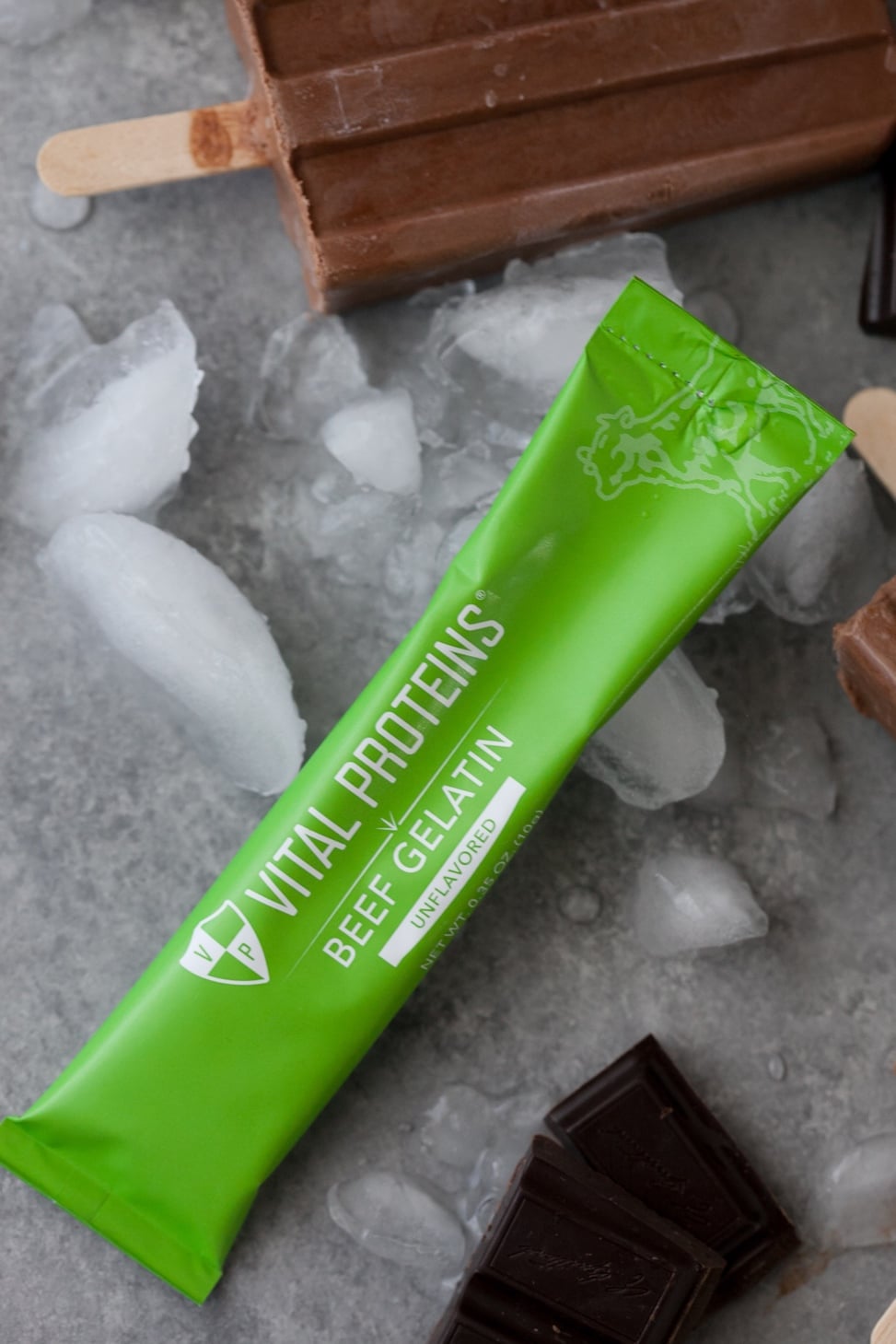 This recipe ended up being super simple to make and it even gets in some gelatin, which you all know I love! You can read more about the benefits of gelatin HERE. Unflavored gelatin powder can often times stand in for eggs, and it works especially well in frozen treats. The gelatin proteins don't fully freeze, so it keeps dairy-free frozen treats from getting icy. They are creamy and super chocolatey.
Vital Proteins unflavored gelatin powder is my favorite because I've found it to have no taste, flavor, or smell. It has also given me the most consistent results when I make things like marshmallows, my frostings from Celebrations, or gummies. Their collagen protein is a pasture-raised, grass-fed bovine gelatin powder. You all know how important 100% grass-fed is to me. Gelatin offers comprehensive benefits for health, fitness, and beauty and I use it to promote digestive health. The gelatin (green canister) can be mixed into both hot and cold liquids, but will gel if blended in cold.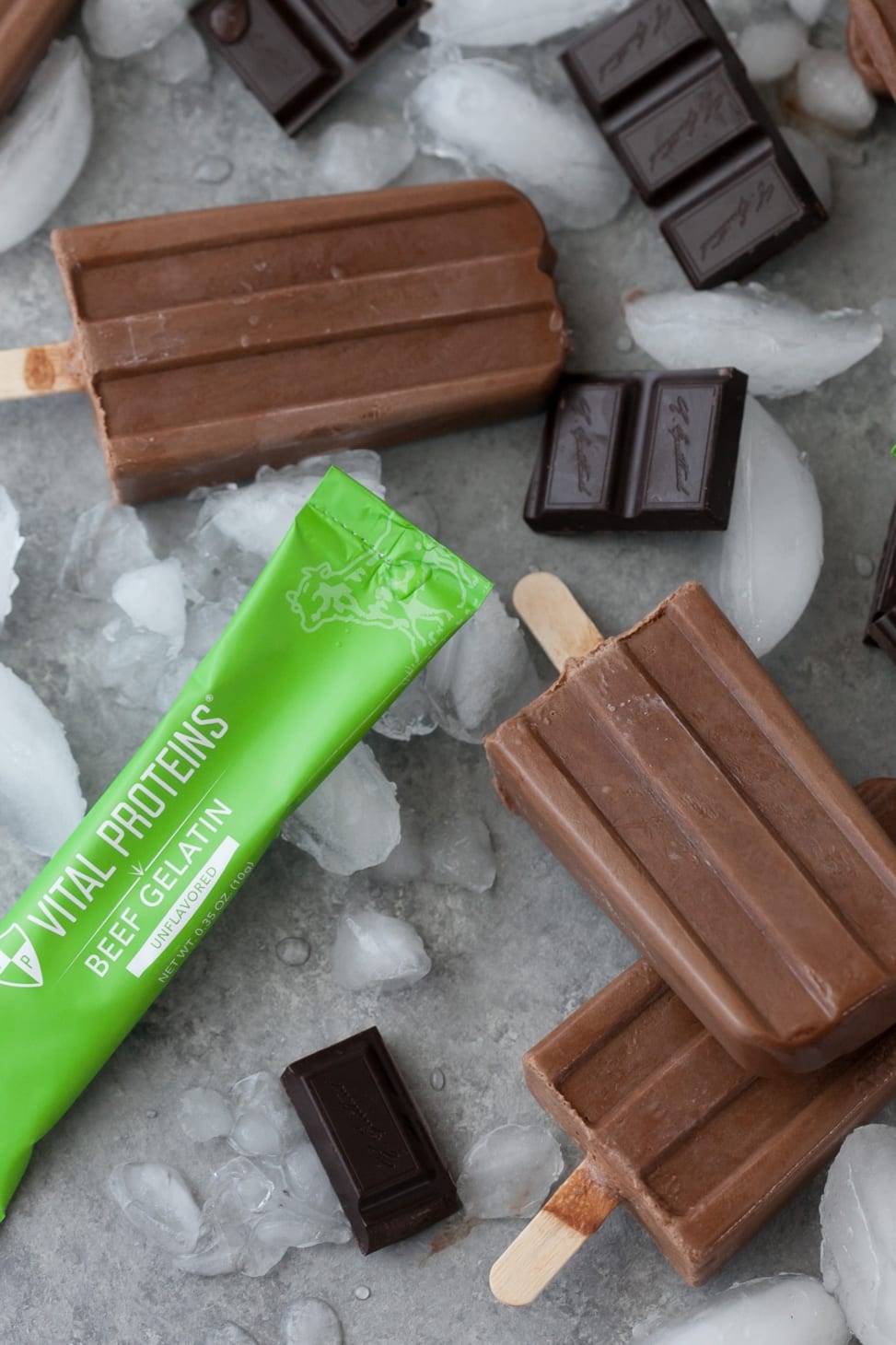 A quick note about popsicle molds– I usually use plastic molds as they popsicles are pretty easy to get out of the mold (sometimes I run them under warm-water first). If you do want plastic molds, I would suggest looking for BPA-free brand like the ones on my shop page. I've also heard  about stainless steel molds which you can find here, but I can't vouch for how easily your popsicle will come out as I haven't tried them yet!
If you're looking for another great popsicle recipe, check out my Watermelon Pineapple Ice Pops which are so refreshing!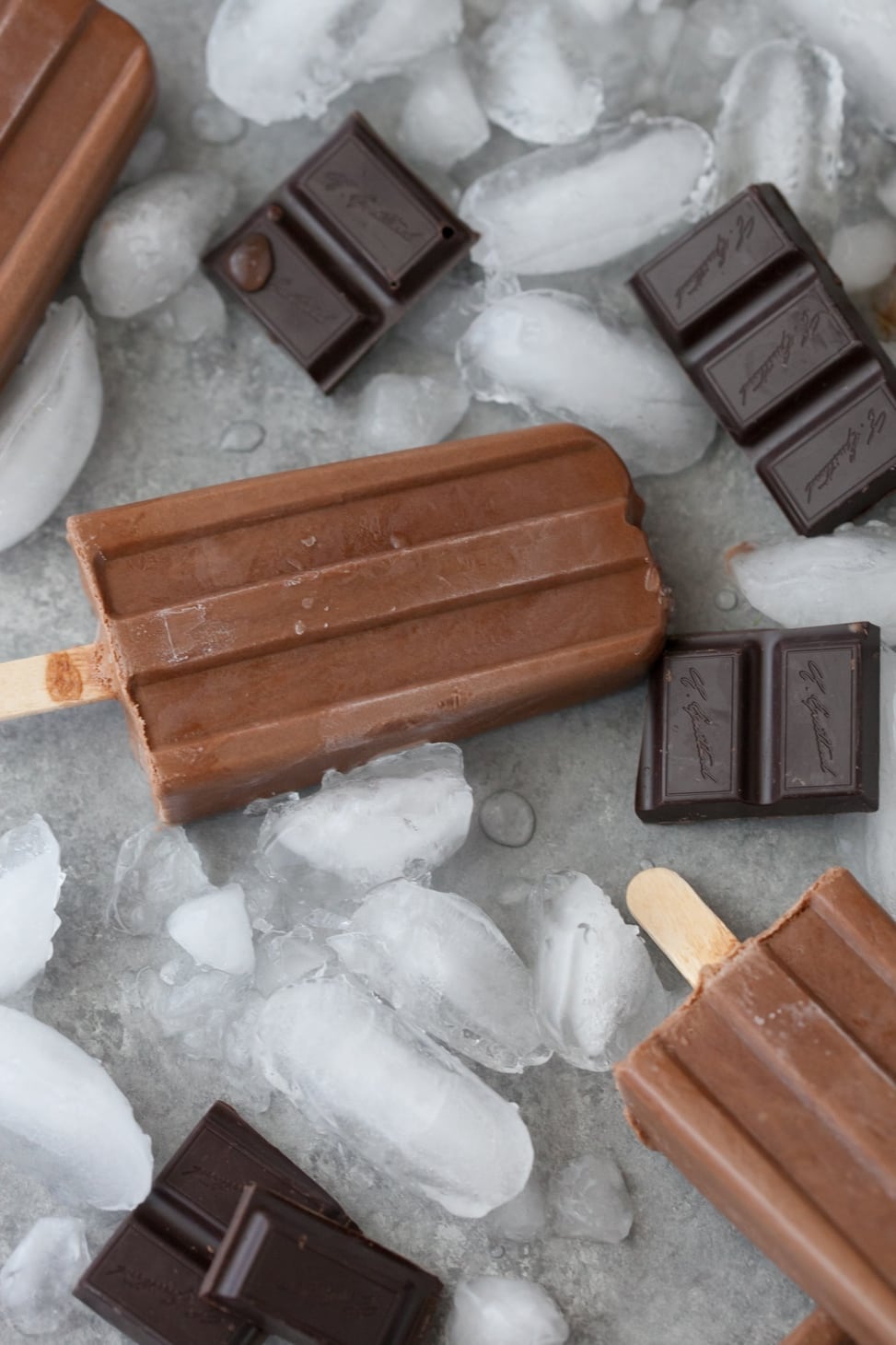 Thank you to my long-time partner, Vital Proteins, for making this recipe post possible!