Last weekend we celebrated Aila's Birthday. Thank you all for your sweet words. I shared a post about Grief's Dichotomy on the blog and got a beautiful new necklace from Maya Brenner with all four of my kids initials just in time. The rest of the week I was caught up in babyland! I have a discount code for you below on organic baby clothes and showed you my favorite stroller! We are all looking forward to the fourth and hope you all have a happy holiday! Make sure you check out the Fourth of July Recipe Roundup here!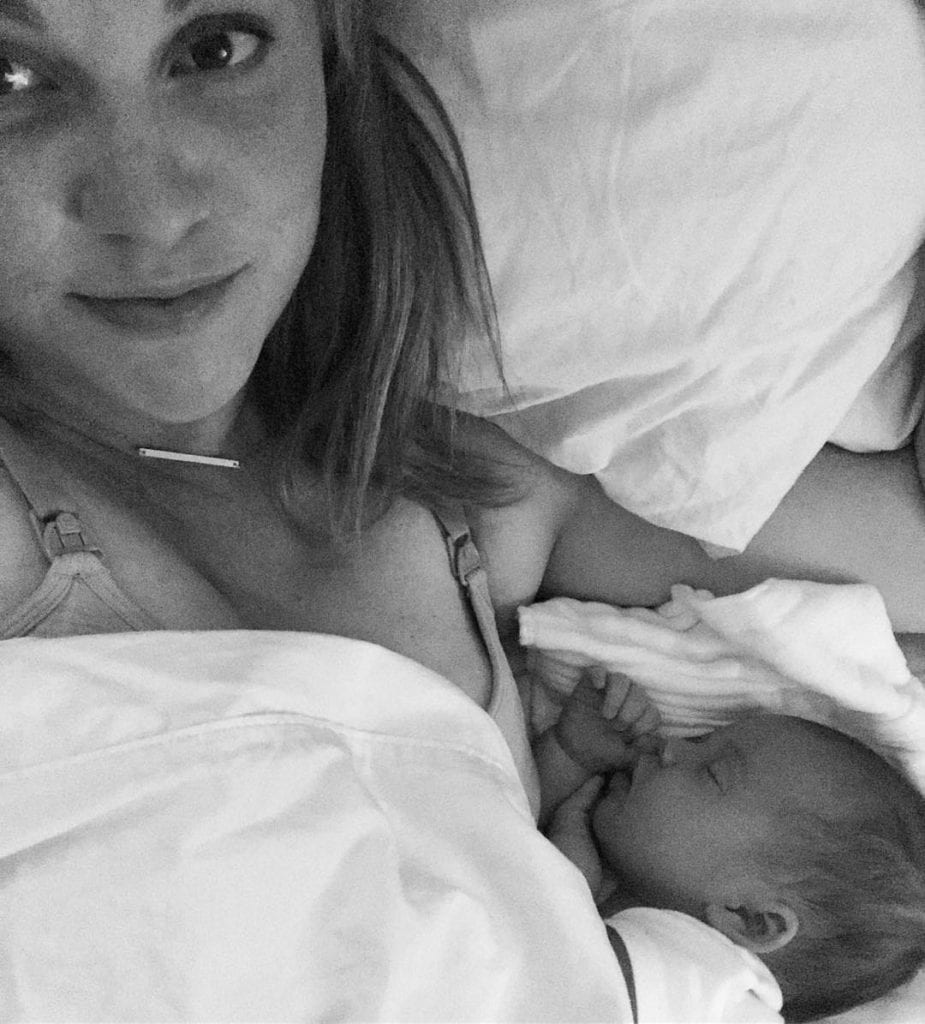 I shared about grief's dichotomy on my blog last weekend as we celebrated Aila's 3rd heavenly birthday and the birth of Kezia.
Find the post here.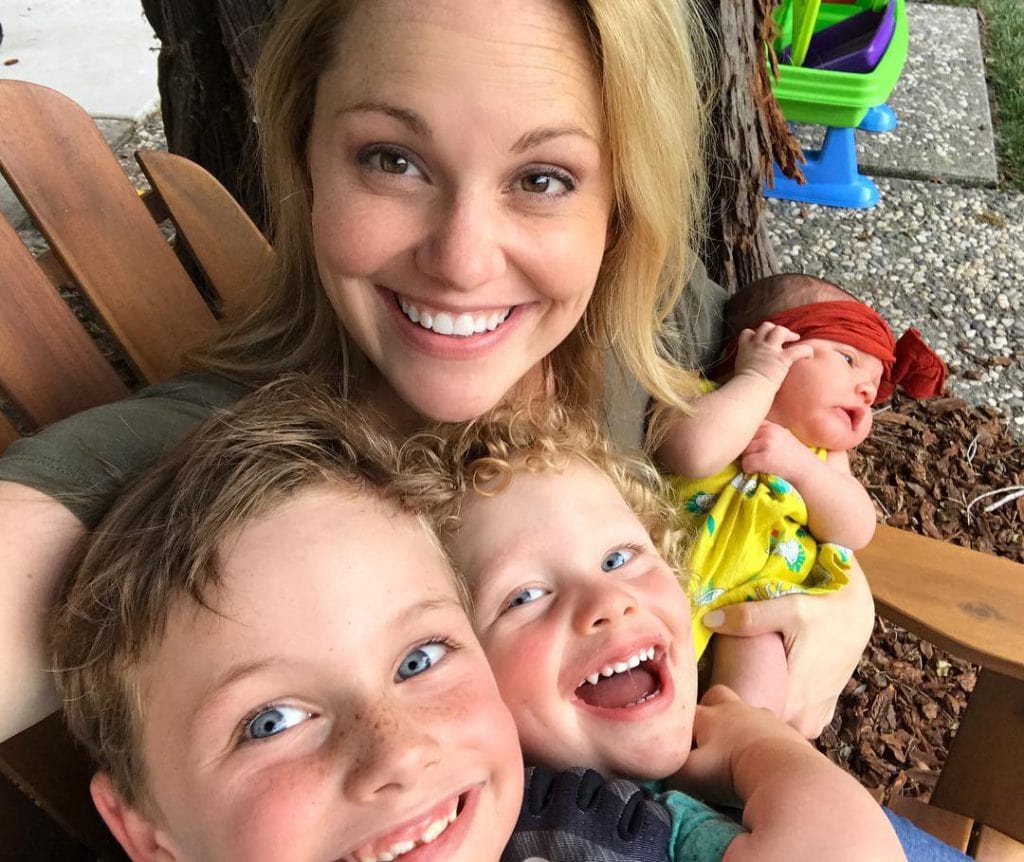 Thank you for all of the birthday wishes for our Aila last Saturday and your kind comments on my post. There was lots of laughter, baseball, dancing, cupcakes and a few tears. It was a good day 😌❤️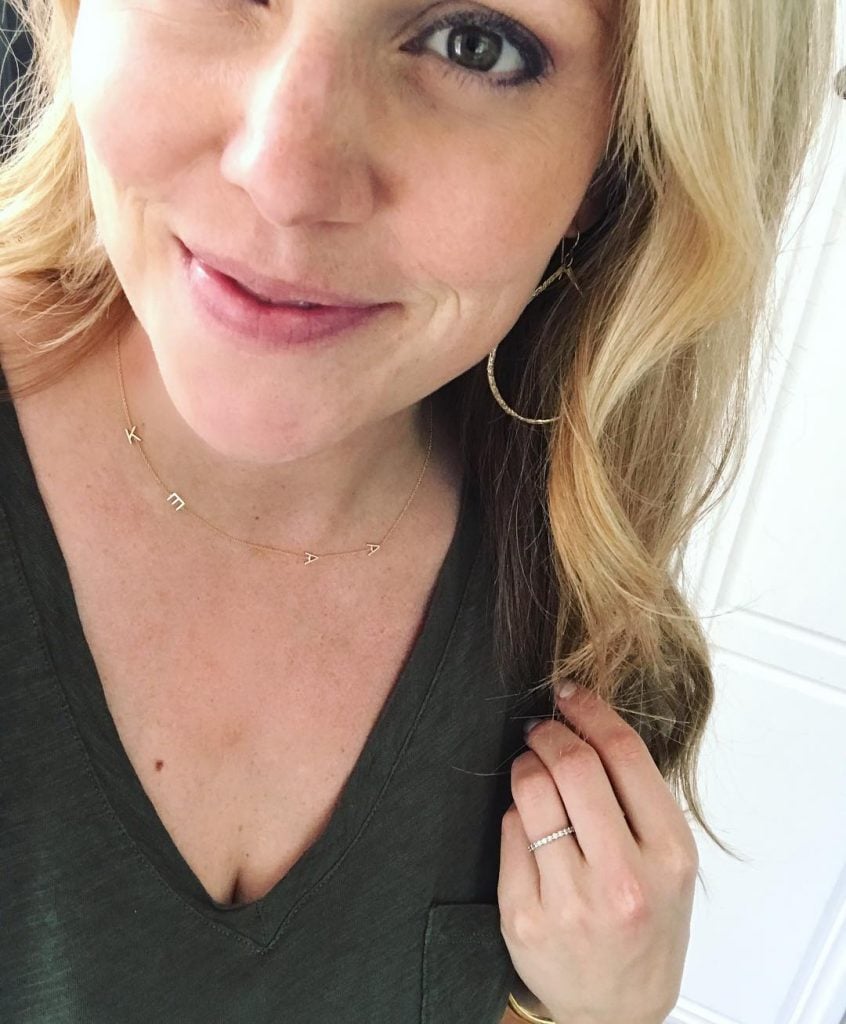 Traded in my bar necklace with 3 initials for this beautiful and super dainty 4 letter necklace just in time for Aila's birthday. It's exactly what I've been looking for. Thank you Maya_Brenner, it's stunning! 💕
You can also do a single, double, or triple letter necklace. See the necklace here!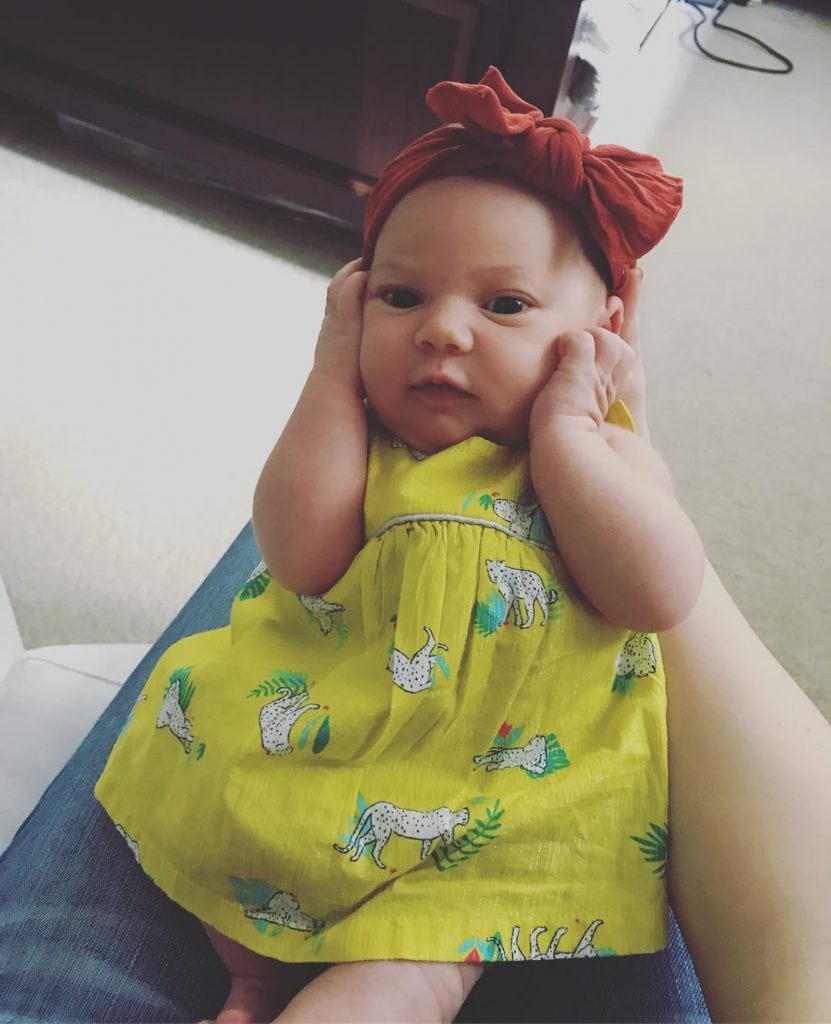 Wide awake. Still don't know if she'll have blue eyes like her brothers or brown like mom's! Her dress is from Target and here's her bow.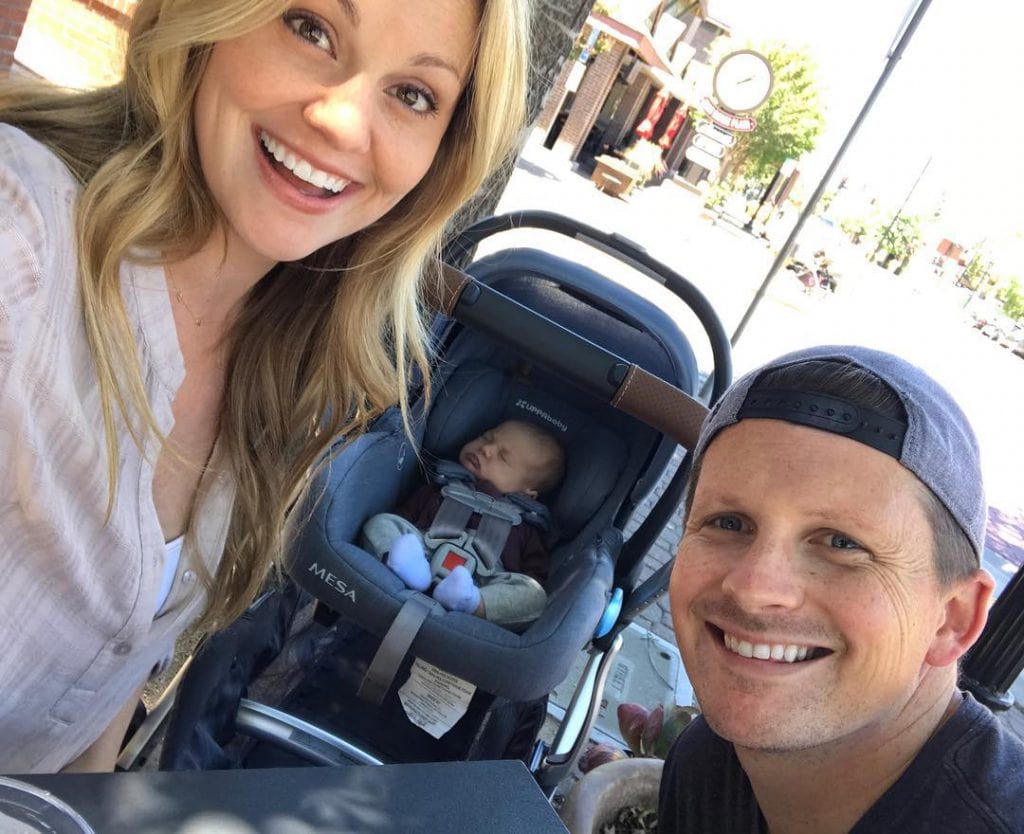 Had a great day date with this guy and this girl this week. Thanks Apple for giving him 6 weeks paid paternity!! It would be so great for families if every company could follow suit.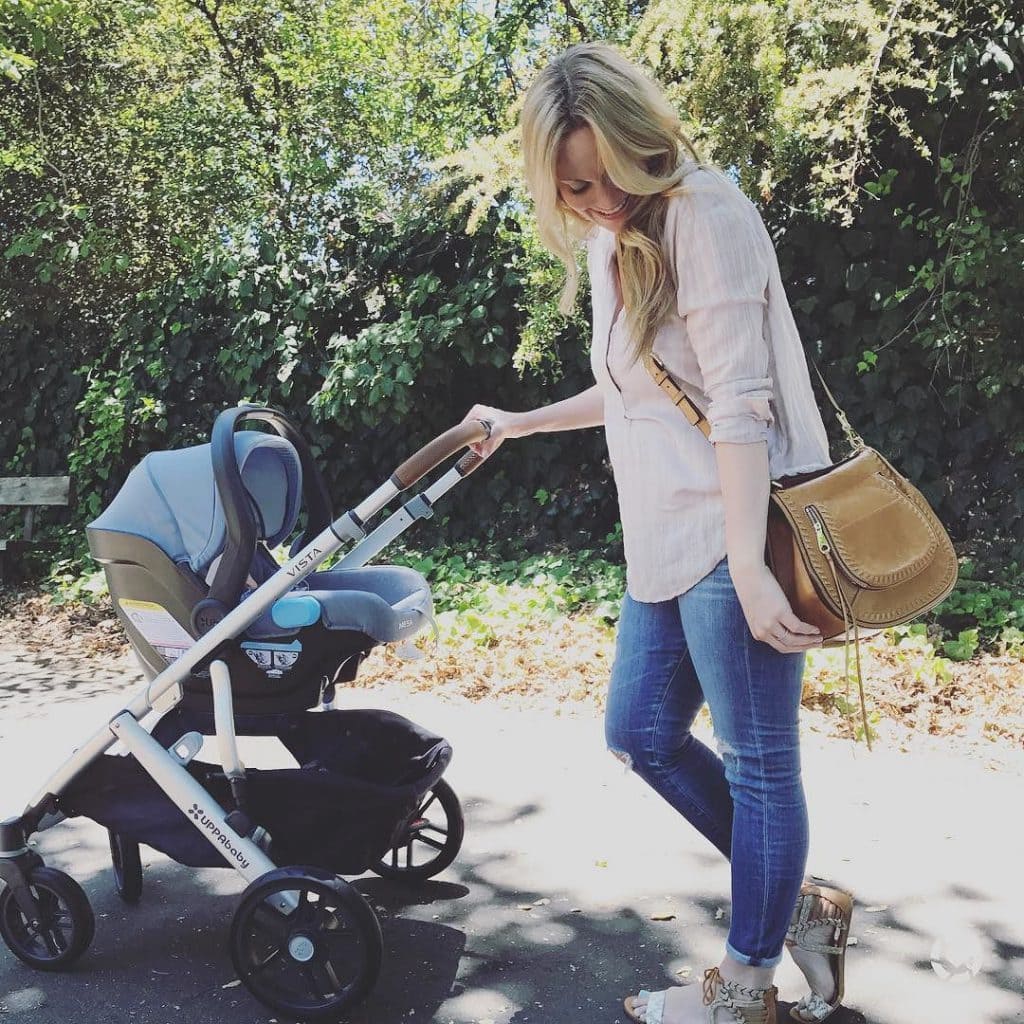 I've had so many questions about my car seat and stroller! It's new to us, but we've loved it so far. The seat base was extremely easy to install and she really seems to love the seat. It's spacious but snug. And I LOVE the stroller. Like love-love. I used a bugaboo for the boys and the ease of folding this one plus the car seat clip-in, plus the massive under storage basket has won me over. I'm excited about testing out the double stroller feature too which we haven't done yet.
I shared the link for my handbag too ;). Find it here!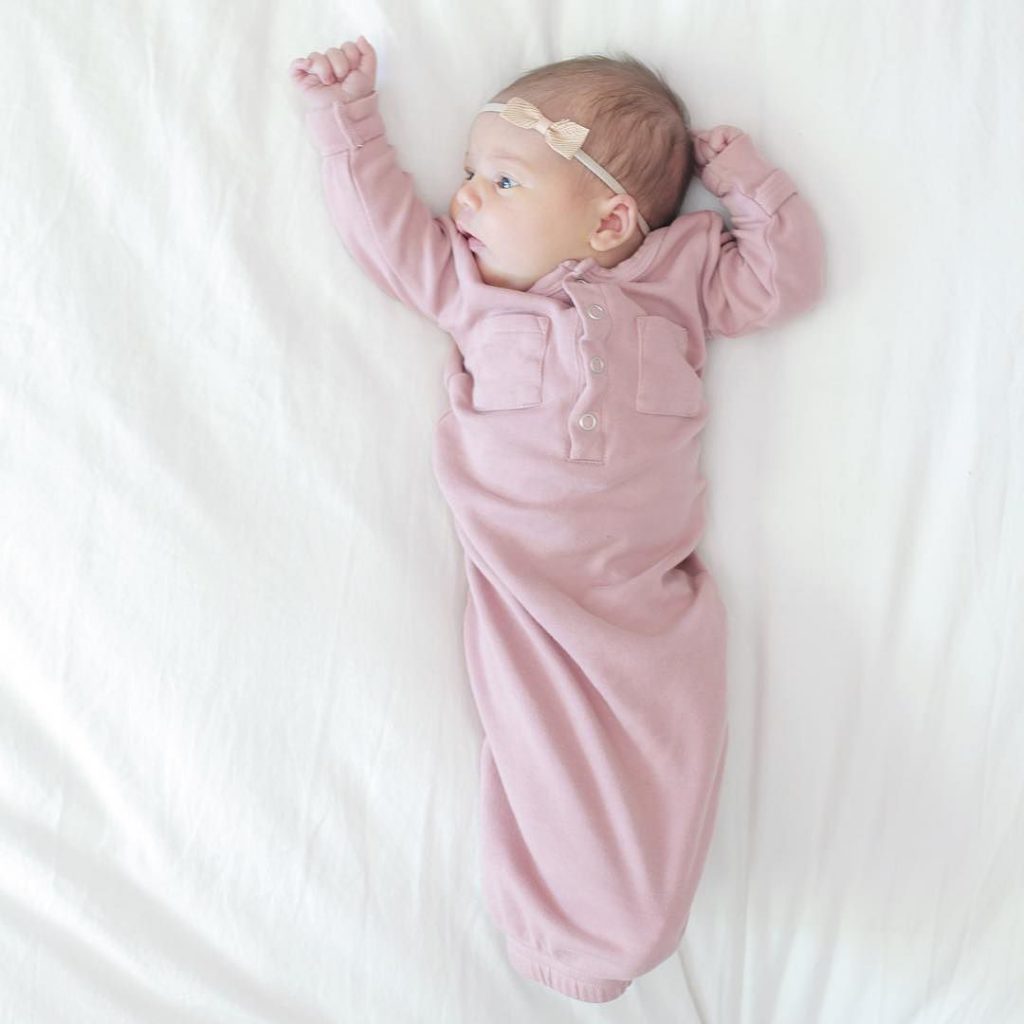 I love these organic nightgowns from Loved Baby for easy middle of the night diaper changes! My kids have also all lived in their kimono tops for the first few weeks of life. It's so much easier than trying to get tight onesies over a squirmy newborn's head, plus they're great while the umbilical cord heals.
They offered to give you all 15% off regularly priced merchandise on www.lovedbaby.com through August 31! Use code AAG15!
Go check out the 4th of July Recipe Roundup on my blog! Everything is Paleo and there's a bunch of Whole30 compliant recipes too!
Find the post here!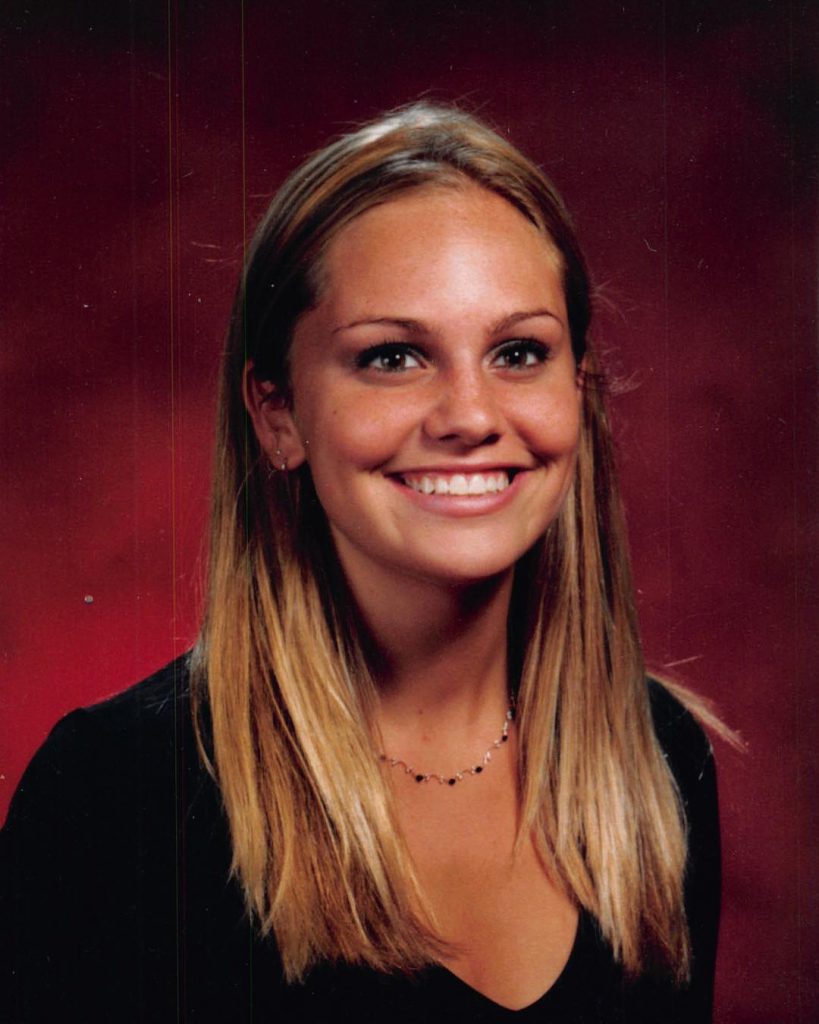 Flash back Friday. No wonder I've had 2 skin cancer (basal cell carcinoma) spots. Tanning beds and hours by the pool without sunscreen in high school 🙈🚫☀️ I have to go in for a half day procedure to get the second one taken care of in a couple of weeks and am dreading it. 😩 Wish I knew then what I know now! PSA – if you have any spots that look suspicious- go get them looked at asap. And wear hats, and stay in the shade if you're outside for long periods of time, and use sunscreen when you can't!