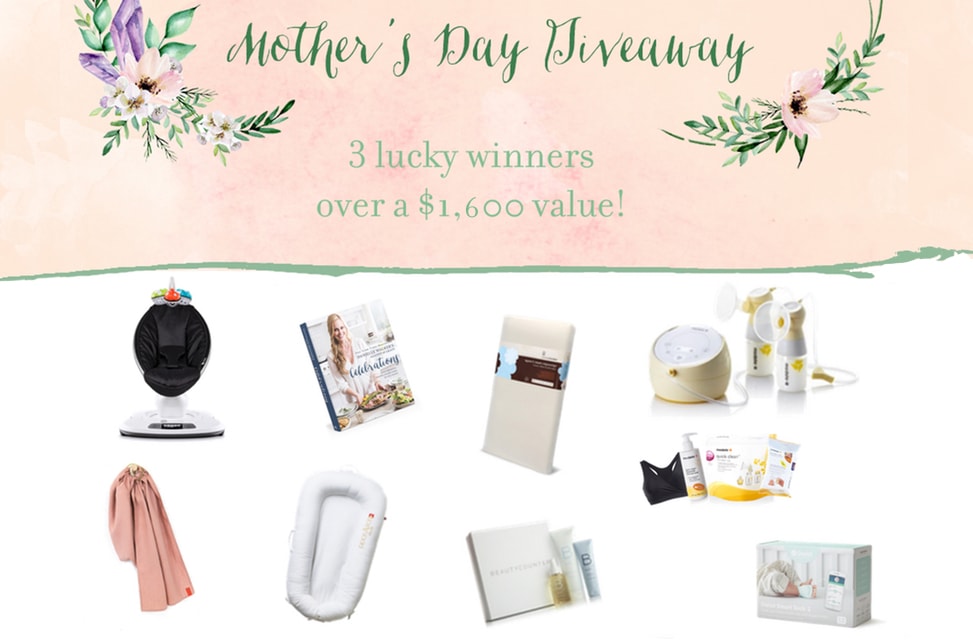 Mother's Day is coming up and I've been hard at work organizing a way to celebrate all you mamas out there! We had a lot leftover from when Easton was a baby, but as we've never had a baby girl come home from the hospital, we have been collecting a few new things as we prepare for the arrival of our sweet baby girl next month.
Since I'm busy stocking up over here, I wanted to find a way to celebrate all of the moms who read this blog, support my books, and have been celebrating this new life with us. I reached out to some of my favorite baby and mommy brands and asked if they would be willing to donate some fun products to giveaway to you! We've lined up some INCREDIBLE prizes, and the best part – THREE of you will win them!
First, read below to see what is included, and why these are my favorite brands. Then, be sure to enter through the Sweepstakes Tool at the bottom of this post! Good luck everyone!!
click on the photos to learn more about the products
Beautycounter Welcome Baby Set ($64)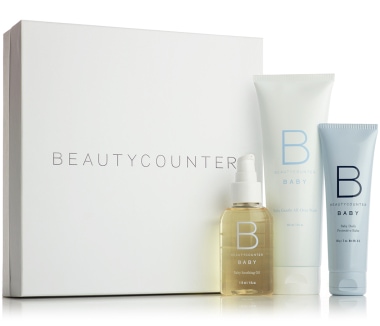 You've all read about my love for the non-toxic skincare and makeup that Beautycounter offers, but I've also been a happy user of their baby products since Easton was tiny and plan to continue using them with this little one. This sweet Welcome Baby Gift Set is my favorite thing to bring to baby showers to tack on to the registry gift I purchase. Gentle All-Over Wash cleanses body and hair with a tear-free formula, Soothing Oil absorbs easily and nourishes skin, and Daily Protective Balm acts as a layer of protection for sensitive, delicate skin.
Celebrations Cookbook (Signed Copy!)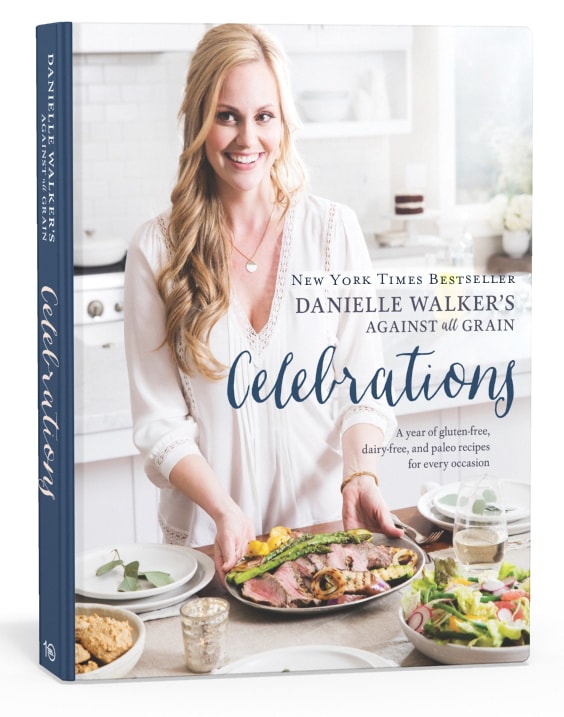 With a full Mother's Day chapter with a menu including a grain-free Eggs Benedict Strata, Salmon and Strawberry Salad with Poppyseed Dressing, Asparagus Soup with a Poached Egg, Lemon Bars, and Ginger Peach Sangria -my new cookbook Celebrations will help the paleo and grain-free mama in your life feel super loved on her special day! There's a killer Father's Day menu too, so you moms can treat the guys in your life next month too!
Medela Sonata Breast Pump ($399)
plus Cleaning Kit and Nursing Bra ($37)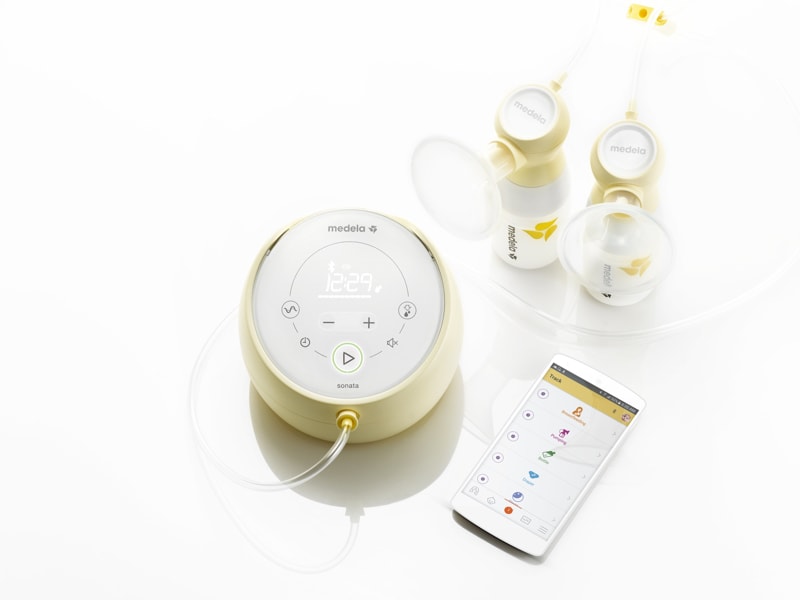 Medela is the #1 recommended breast pump brand. Sonata is Medela's quietest pump yet; it is responsive to changes in mom's body and elevation and it only weighs about two pounds. It is also the first smart breast pump to offer hospital-level performance in a personal-use pump.
Each winner will receive :
Medela has a number of resources on its breastfeeding guidance page, including:
Breastfeeding University , 'Ask the LC' and Medela At Work:
4Moms mamaRoo ($219)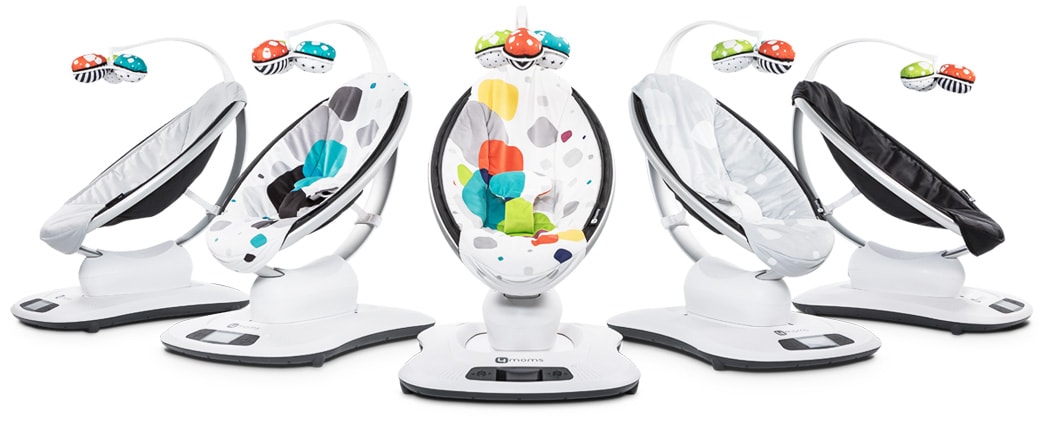 The 4moms mamaRoo is unlike any infant seat you've seen.  It mimics the motion of a parent – moving up and down and side-to- side to soothe and comfort your baby. Easton absolutely loved sleeping in his, I ended up getting 1 for the house and 1 for the office for baby girl! The mamaRoo has 5 unique motions, including car ride, kangaroo, tree swing, rock-a-bye and wave. It's Blue Tooth enabled. Parents can download the free 4moms app and control the 5 unique motions and 5 unique sounds with their phone!
*Winner will get to chose their color from the options above! 
DockATot ($219)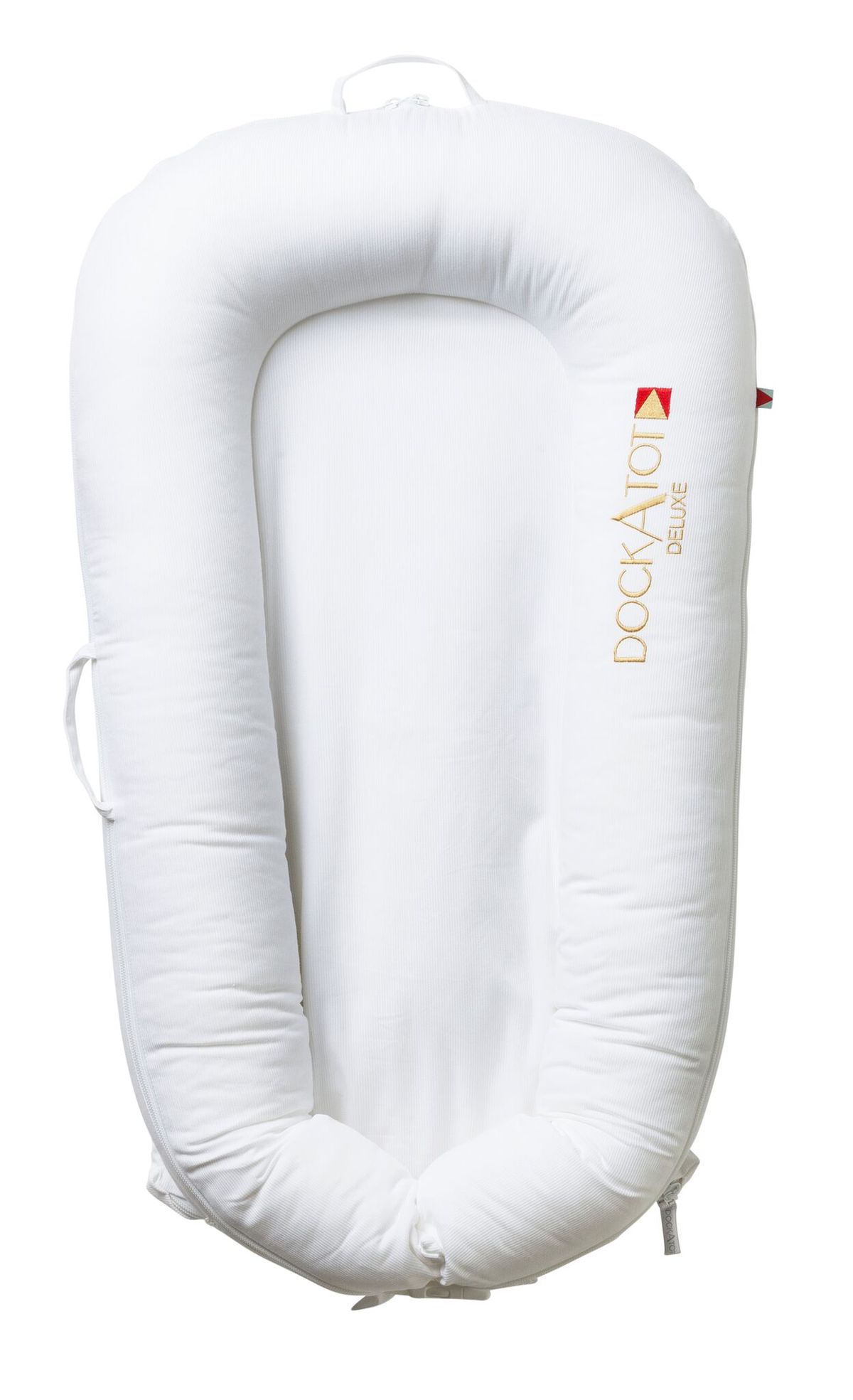 This is something that we haven't used yet, and are so excited to try out after having it recommended so many times with Easton was little and seeing it all over Instagram! DockATot has been designed to offer a safe, snug and soothing environment for babies. It's a one-stop-shop for play, sleep, cuddling, diaper changes, tummy time, and more. Sleepy parents will be thankful for the womb-like design that comforts little ones and helps them to sleep through the night. The ergonomic design helps reduce the risk of Flathead Syndrome while baby sleeps, and helps develop neck and arm muscles during tummy time. The raised bumpers also make for a safe co-sleeping situation, and it's lightweight enough to take on trips down the street to grandma's house or on a journey to the other side of the world.
*Winner will get to chose their color, which you can see here! 
Naturepedic Organic Crib Mattress($289)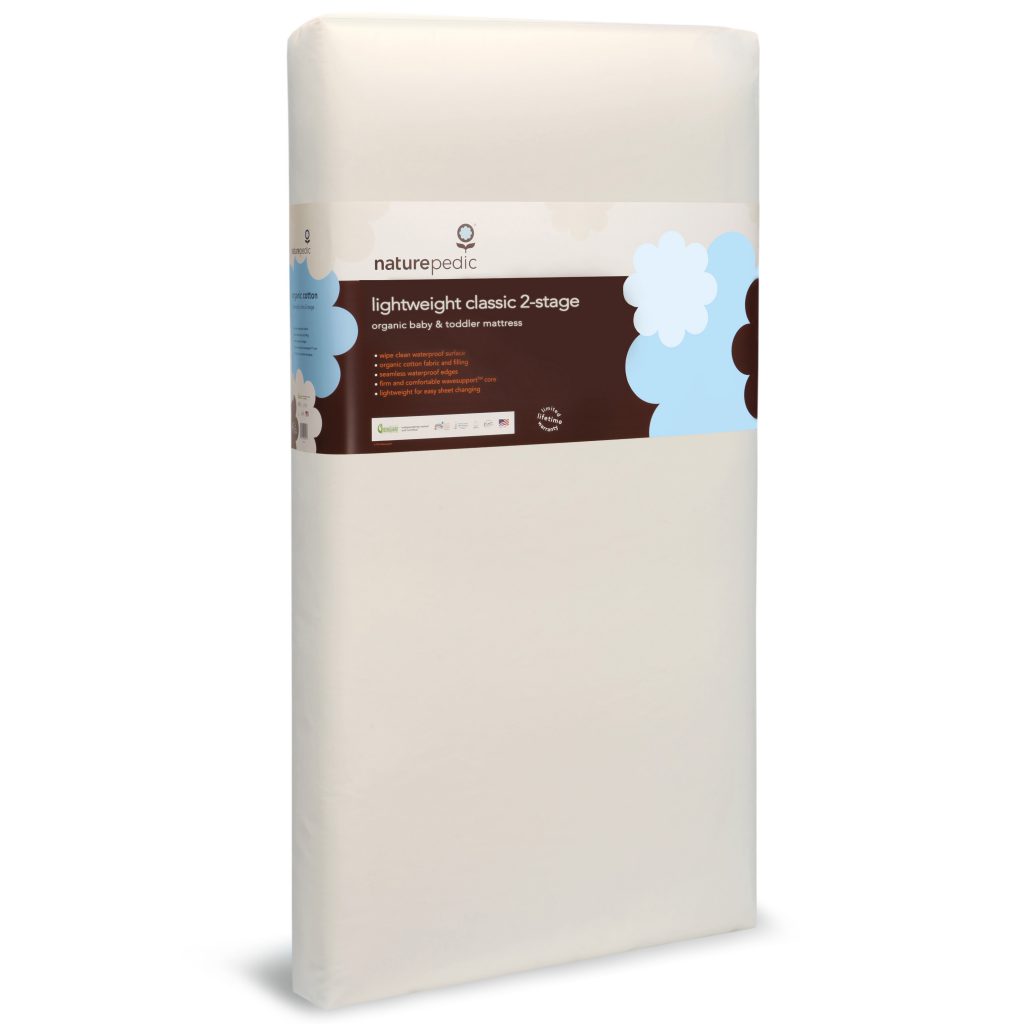 We bought this Naturepedic Lightweight Organic 2-Stage Crib Mattress and have been so happy with it. It matches the support and durability of an innerspring without the weight. The light weight mattress is easy to lift for bedding changes and features dual-stage firmness – from a firm side for babies to a cushion firm side for toddlers. Seamless edges and patented waterproofing made from non-GMO plant-based polyethylene make the mattress easier to clean and keep hygienic.
Sakura Bloom Classic Linen Sling ($98)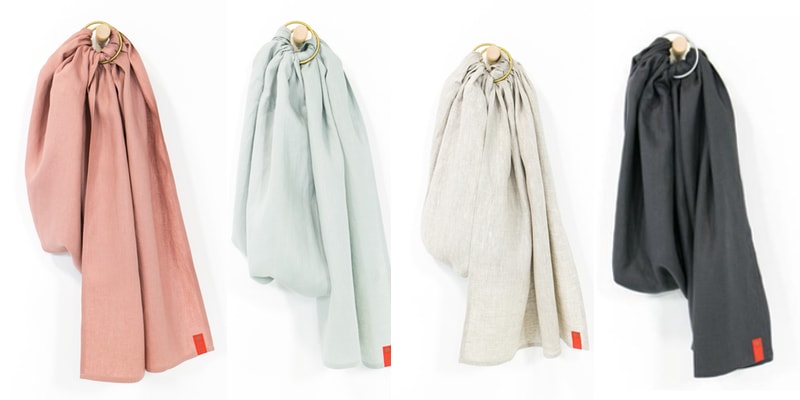 I learned of the amazing benefits of baby wearing with Easton, and wish I would have done it more with Asher! Baby E and I returned back to work together just a few weeks after he was born and I wore him around all day long. He slept so peacefully against my chest and I loved it. A Sakura Bloom sling is so quick to throw on and it comes in handy to have your hands free for running errands or chasing other kids around the house as well. With my youngest being 22 months apart, I have a feeling I'll be relying on babywearing more than ever this time around!
*Winner will get to chose their color, which you can see here! 
Owlet Smart Sock ($299)
No matter how many kids you have had, and whether or not you have experienced loss like we have, you still never stop worrying about your kids as they sleep. Every little noise makes me jump and I think I probably checked in on Easton every 20 minutes for the first few months of his life. The Owlet Smart Sock 2 uses pulse oximetry to measure your infant's heart rate and oxygen levels while they sleep. This information is communicated to your phone via a base station that is designed to notify you with lights and sounds if heart rate and oxygen levels move outside preset zones. It will also send alert to your smartphone with exclusive companion app so you can rest a little easier.
Enter Below!
US residents 18+
a Rafflecopter giveaway