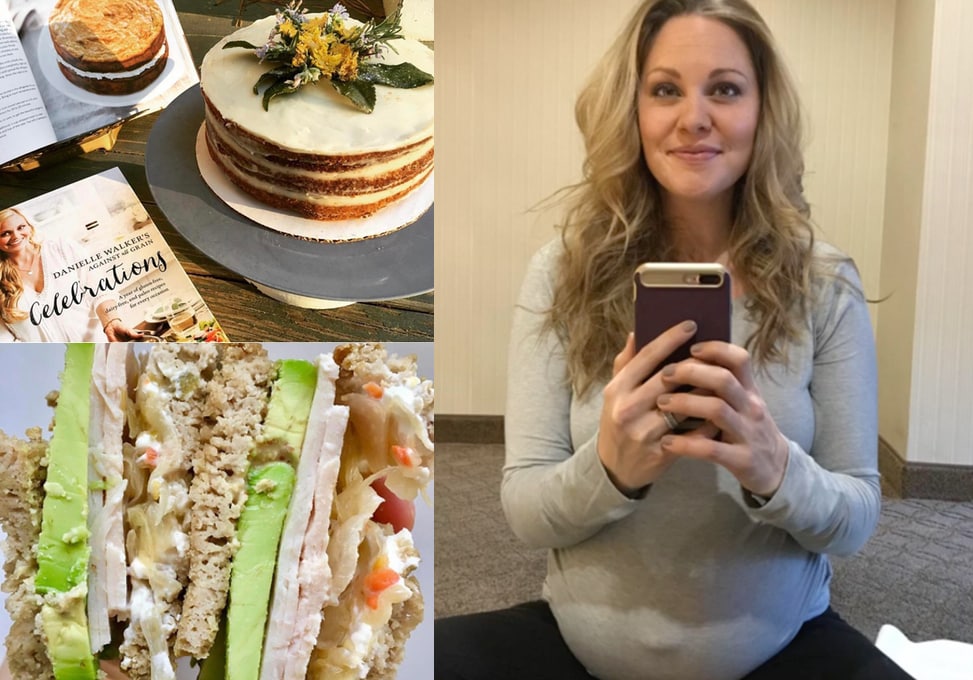 In this week's digest, see my favorite non-toxic skin care products and my makeup routine,  a brief re-cap of some great products I saw at ExpoWest in LA this past weekend, and a video on how to make bone broth in a pressure cooker on this week's Facebook Live.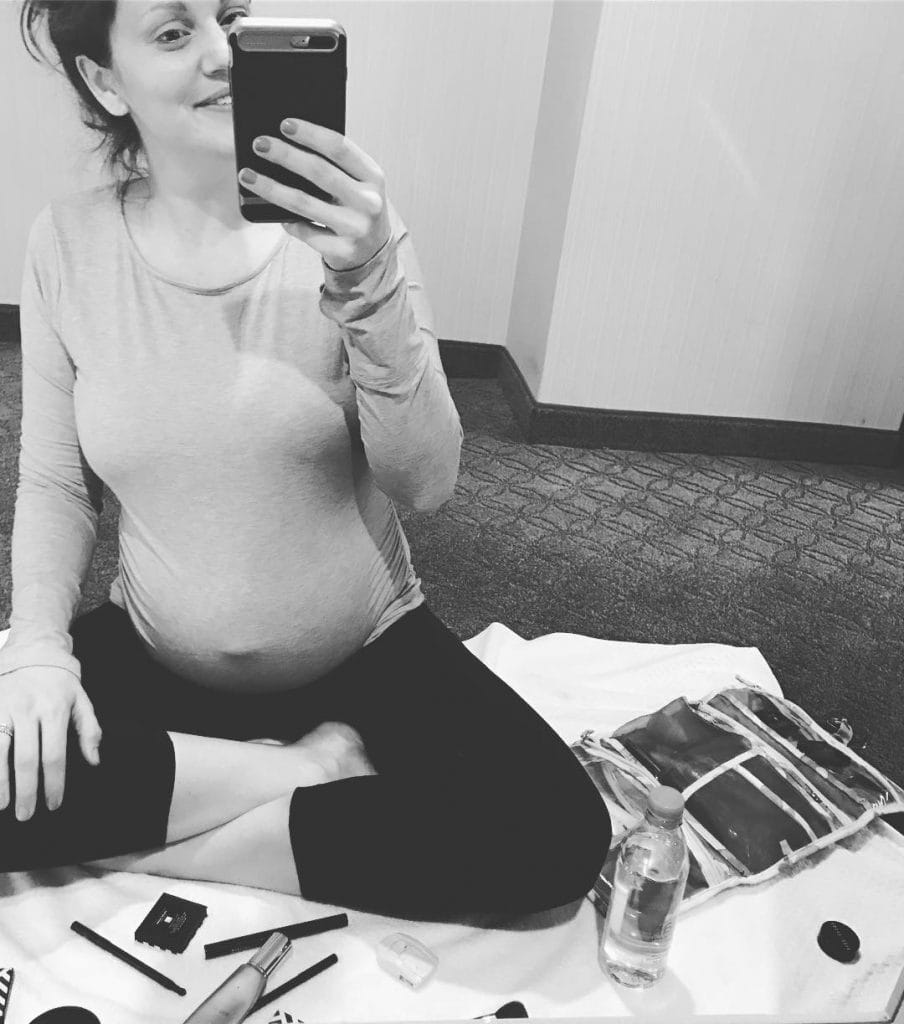 Does anyone else do this??
It's the only way I do my makeup when I'm at a hotel. On a towel, seated, in front of a mirror. I hate standing in the fluorescent lighted bathrooms –  haha!
I shared all of my favorite non-toxic makeup products and colors on my blog! Plus keep scrolling for a video of my daily makeup routine.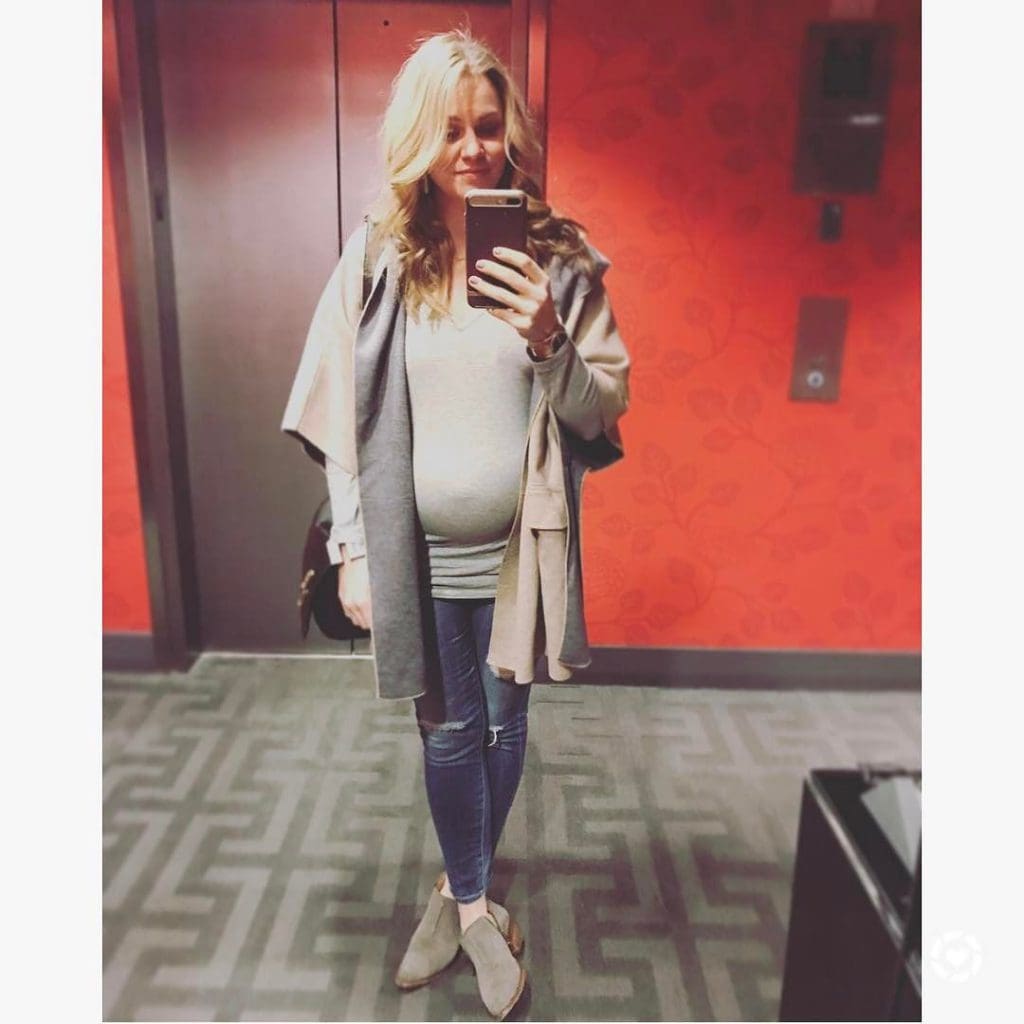 A little less camouflaged bump shot! I'm traveling to ExpoWest, some of my favorite small business health companies will be there!
Also- you all ask about these every time I wear them – my favorite Frye boots of all time just went on sale 35% off!
I've been wanting another color and may just have to get the sand color at that price! I'm obsessed with the zippers and short but cute heal on these. Plus Frye boots seriously last a lifetime. 
For everyone else who asked – the cape is from Zara and my jeans are maternity from AG 🙂
I explored tons of new (and old favorites!) gluten-free and Paleo products for you guys the last couple of days down in Anaheim at the Natural Products Expo! Here's a video on just a few of my finds. There were tens of thousands of vendors, I barely scratched the surface!
I got so many requests on Instagram to show my makeup routine, so while I am not makeup artist or expert, here you go!
Products used in this video
FACE
Corrector/Concealer – light to medium bisque | Touchup Concealer Pen – light color | Mattify Powder | Dew Skin Tinted Moisturizer  – No. 2 | Bronzing Powder – color No. 1 | Blush Duo – Flamingo/Apricot
EYES
Color Shade Eye Duo – Pearl/Champagne, Shell/Malt, and Fawn/Night (for eyeliner) | Eye Pencil Black | Brow Pencil – Medium | Eyelash Curler | Lengthening Mascara
LIPS
Sheer Lipstick – Twig | Lip Gloss – Peony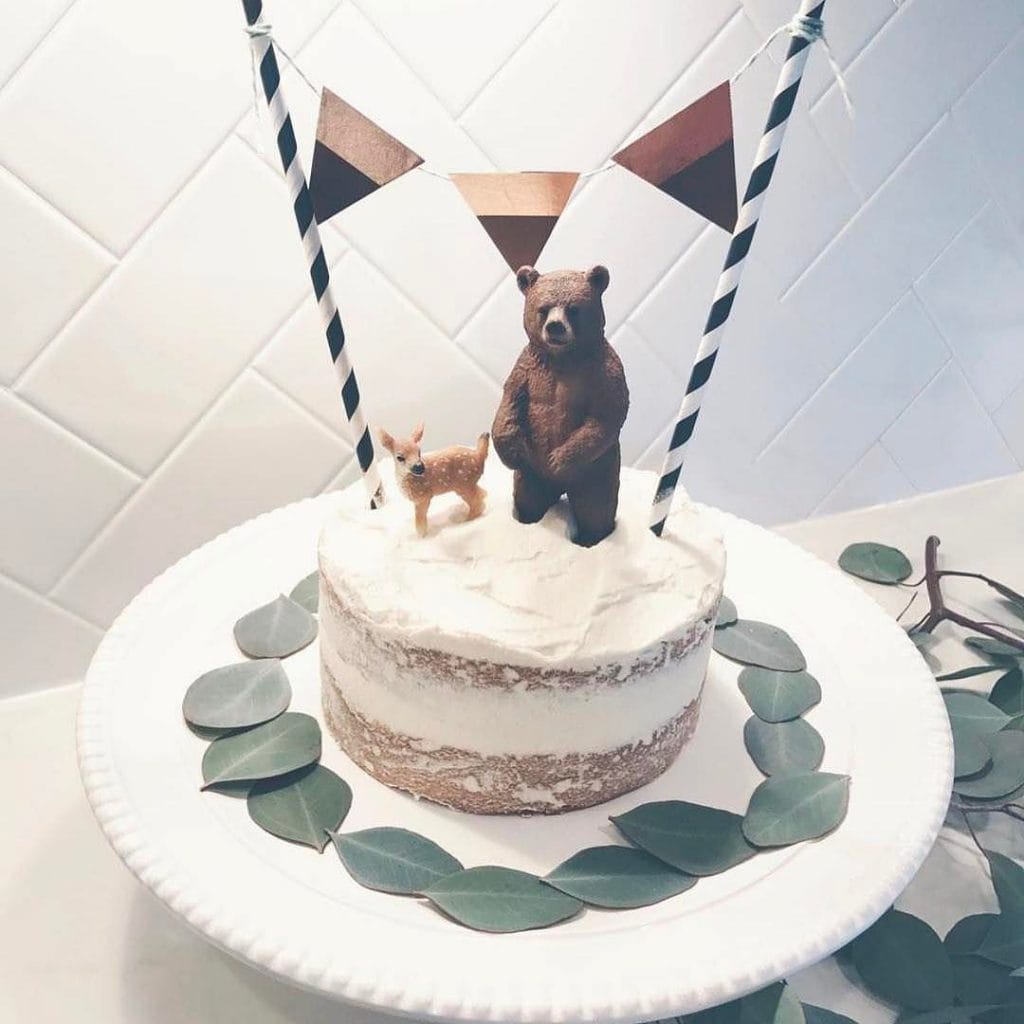 A reader, instagram user @Briteli, shared her adorable cake! This is my dairy-free Buttercream frosting and Vanilla Cake from Celebrations.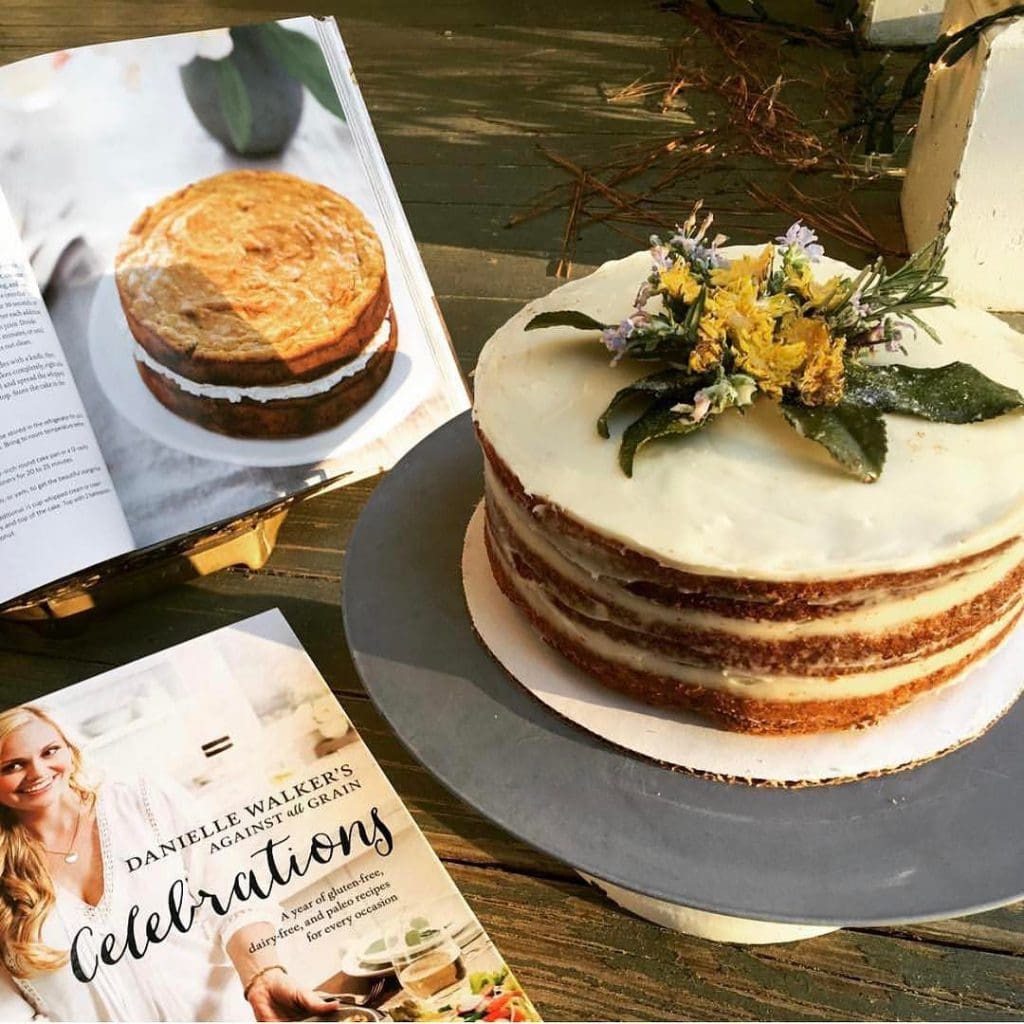 Another reader, Maudi, shared this beautiful carrot cake from my Celebrations cookbook.  Are you planning on making it for Easter? It's nut/dairy/grain-free!
Also, must say I love that she has 2 copies of the book! 
If you want to get your kids interested in baking with you, and are looking for something green to make for St. Patrick's Day without the harmful food dyes, try these naturally green Cinnamon "Oat"meal cookies! There's a little science lesson involved with each batch! 🙂
I'm starting to see lots of beautiful spring produce pop up at the market and I'm excited to make this dairy-free Creamy Spring Pasta again! The sauce is made from cashews but tastes like a basil alfredo!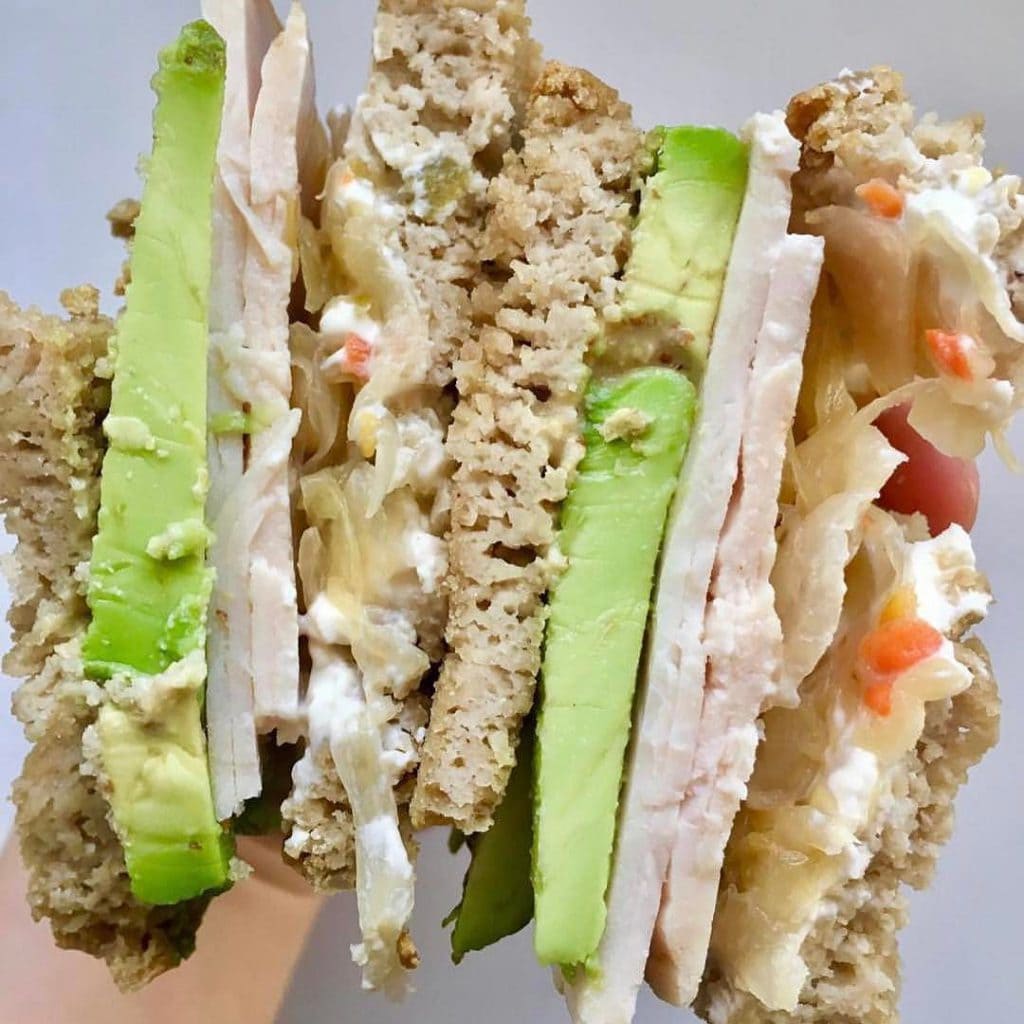 If the lettuce wraps aren't doing it for you, you can always bake a loaf of my Blender Bread like Instagram user @madhealthyeats did. She loaded hers up with turkey, avocado, Kite Hill Foods cream cheese and Farmhouse culture kraut and it looks killer! 
Tag your photos using #againstallgrain so I can see and share your creations too!
In this week's Facebook Live segment, I made bone broth in the pressure cooker! I love that it only takes 90 minutes as opposed to days in the slow cooker!