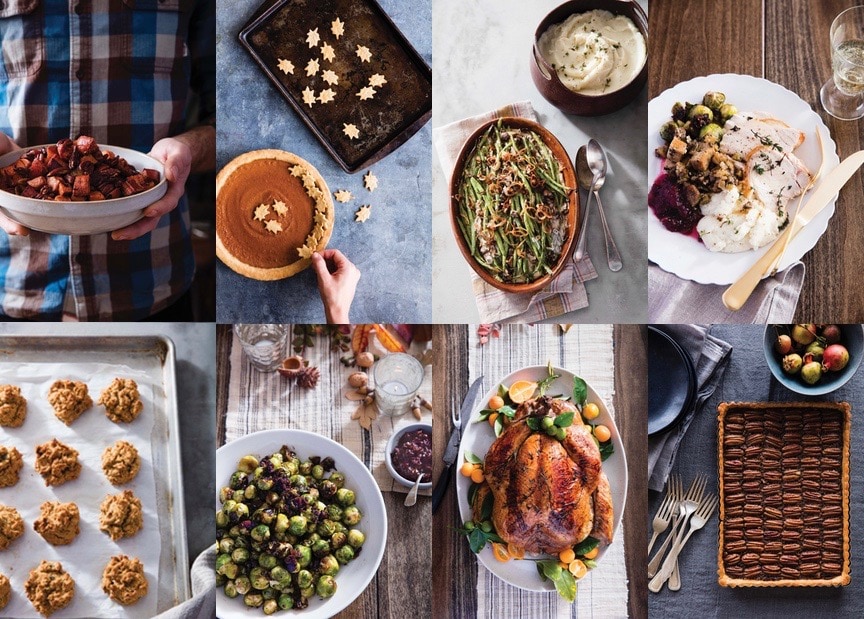 Can you guys believe how fast this Fall is going already? Thanksgiving is almost here! It was so fun seeing you post all of your holiday creations at Halloween, and now I can't wait to start seeing your Celebrations cookbook Thanksgiving feasts!
In the spirit of reviving so many of the food traditions that can often be forsaken with special diets, I have been highlighting recipes from Celebrations and giving you TONS of bonus materials this holiday season to help you deck out your dinner table, and celebrate the joy and love of all holiday traditions, no matter your food preferences.
Also see:
Throughout the last few weeks, I have been sharing my tips and tricks on how to prepare for the holidays, some fun inspirational recipes to get you started if you don't yet have your copy of Celebrations, and stories of my most treasured holiday traditions. I'll even be doing a LIVE Thanksgiving Hotline on November 20th at 4pm pacific to answer all your grain-free Thanksgiving cooking questions.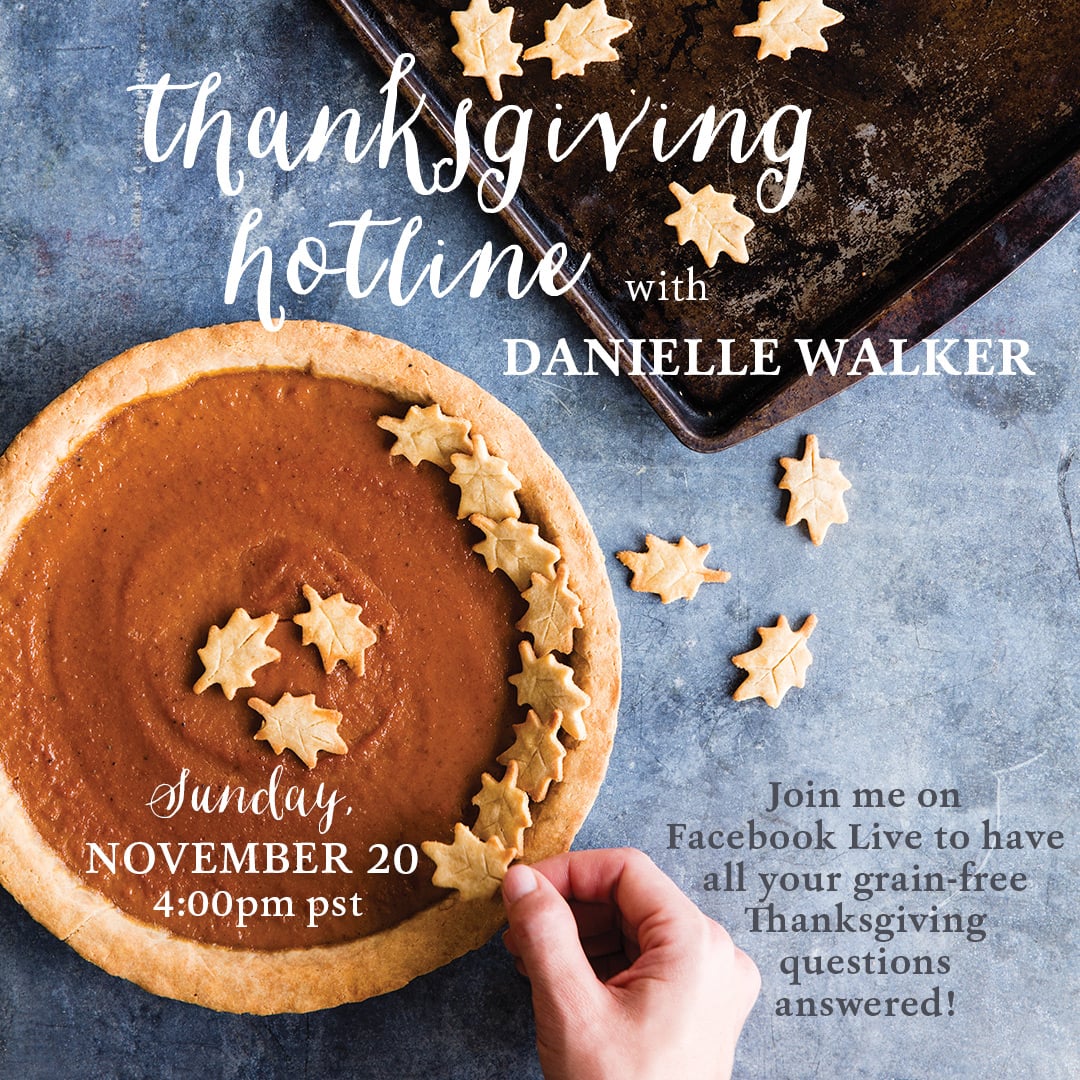 I am so excited to see your traditions too! Post your photos and stories using #CelebrationsCookbook so  I will can follow along and see what you're cooking and how you're celebrating. I'll pick a few of my favorites to win signed copies of Celebrations. 
For all the recipes seen below grab a copy of Celebrations here!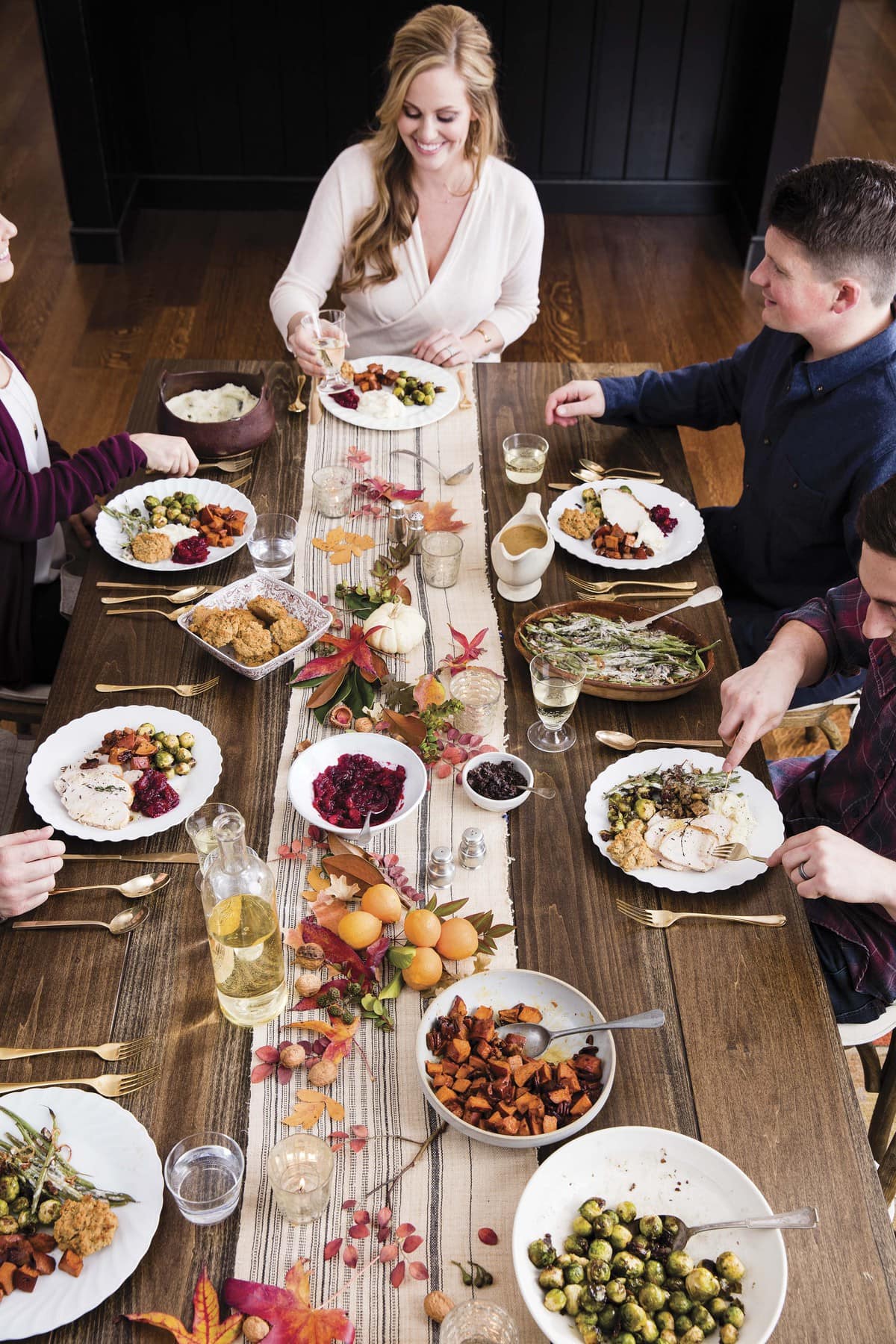 I adore Thanksgiving because it is a time when my family and friends, from near and far, come together and create memories year after year. Our traditions always including playing board games, watching the Macy's parade, tons of cooking and baking, and a friendly game of flag football in the street while we wait for the turkey to finish cooking.
After overhauling my diet, I spent quite some time avoiding parties and was apprehensive about hosting my own for fear that my guests would not enjoy the type of food I had to prepare. I was afraid they'd walk into my house thinking "I'm going to have to hit up In-N-Out on the way home," or worse – wouldn't want to come over at all. I was embarrassed to be a dinner guest with special requests and would often eat before leaving the house, or wait to eat until late at night when we returned home. I know so many of you echo those sentiments, and that is the biggest reason I wanted to write Celebrations for you.
I will always remember my first Thanksgiving just weeks after switching to a paleo diet. I longingly looked at other diners' plates full
of stuffing, mashed potatoes, and gravy; my plate had only turkey, salad, and a deflated, runny mashed cauliflower that I had brought for myself. Watching everyone enjoy all of the traditional pies and desserts after the meal
was even more torturous. I debated between breaking my new "rules" or foregoing the special dishes I looked forward to year after year to preserve my health. I wondered if eating those foods, just this once, would affect me, but remembered from past experiences that it was not worth the risk.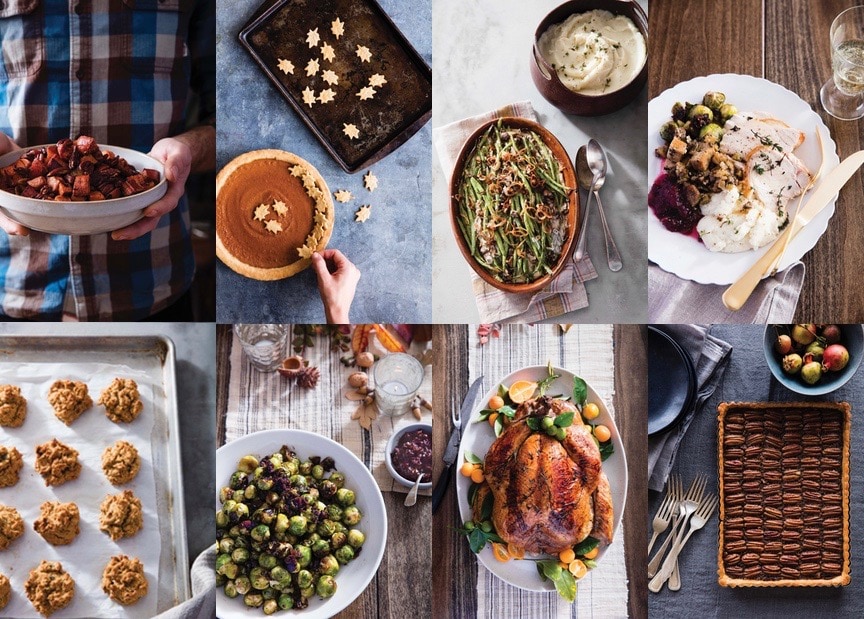 The recipes in the Thanksgiving chapter of my cookbook Celebrations make it possible for everyone to enjoy the holiday and its traditional food whether you and your guests are grain-free or you're serving a crowd of conventional eaters. All of the old-time favorites like stuffing, green bean casserole, and cranberry sauce are here, and I've even come up with a new way to enjoy sweet potatoes that I think is so good it may just be added to your weekly meal plan year-round. And since it wouldn't be Thanksgiving in my house without a pie for dessert, I've included three pie recipes, including a pecan pie that will more than stand up to its corn syrup and gluten-filled counterpart. Or just finish the night with a creamy and comforting spice-laced latte.
It's true that a lot of work goes into hosting a Thanksgiving feast, but thankfully the meal usually involves community. Share my book and the recipes within with your friends and family and have no shame in assigning some of the dishes to them to free up your time (and oven space). I am sure that with my planning and entertaining advice, grocery shopping tips, and the fabulous recipes, you will all be able to sit around the table afterward ruminating on the fabulous, nourishing food you enjoyed together and the many things in your life to give thanks for.
Happy Thanksgiving everyone!
images by Erin Kunkel
reprinted from Danielle Walker's Against all Grain Celebrations