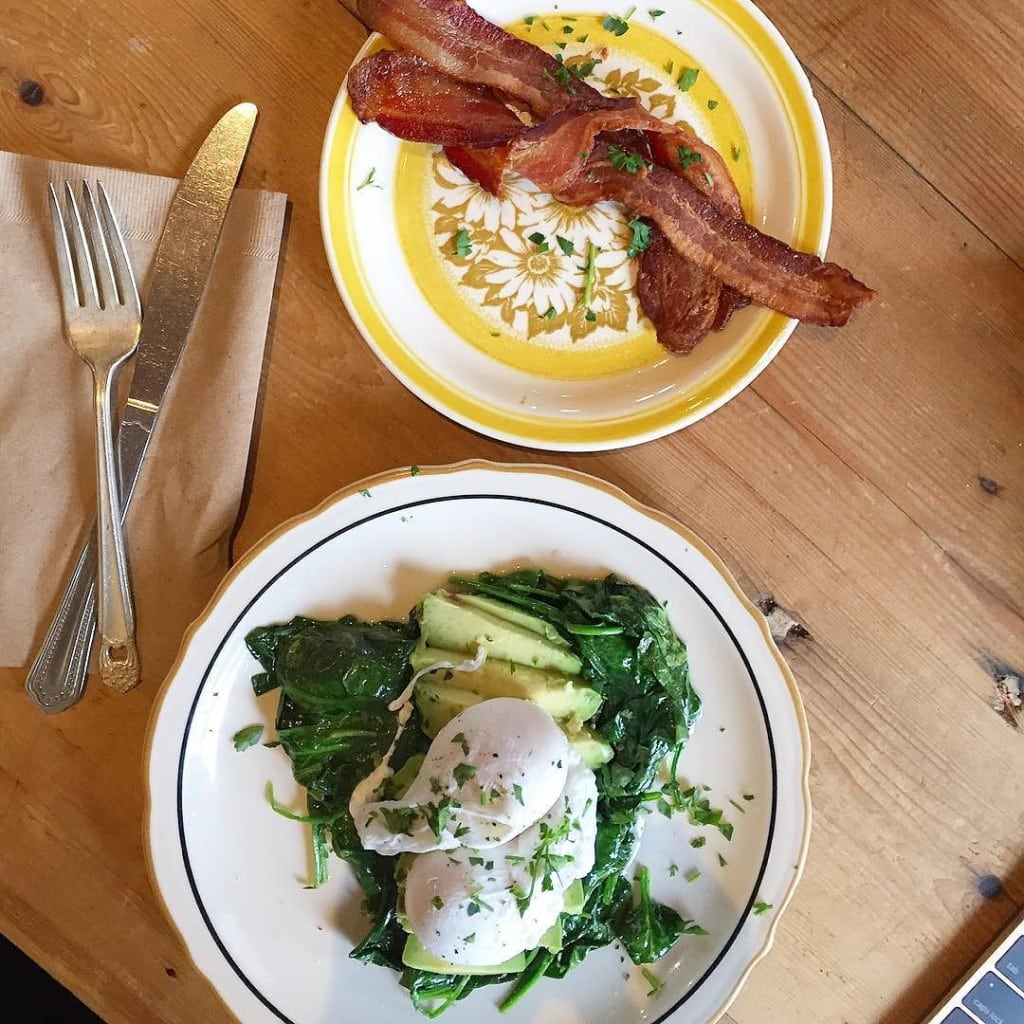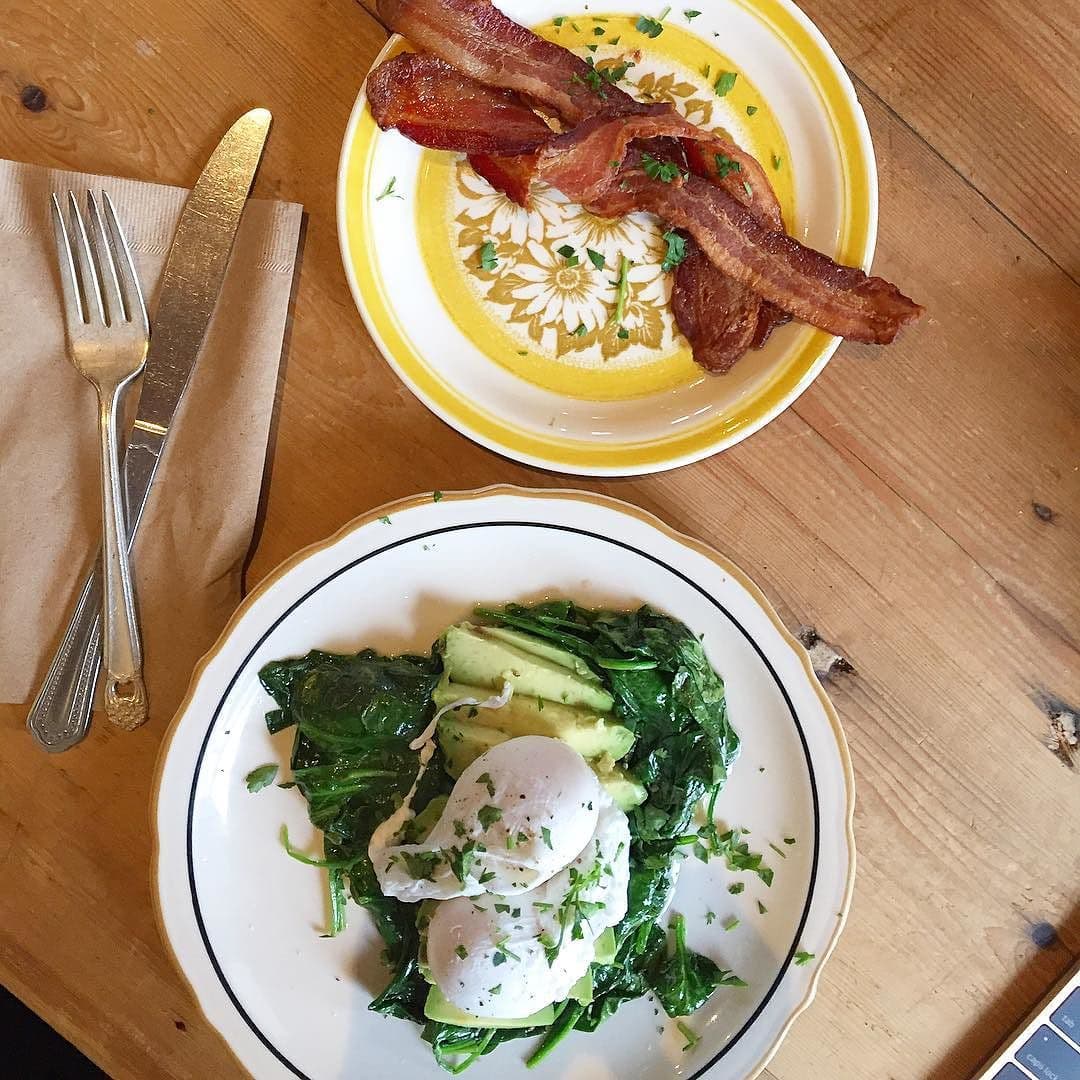 [ssba]
This week has been full of editing and a lot of long hours which has lead me to meal plan like crazy! In weeks like this, I am so thankful for Meals Made Simple because even I need some help with meal planning and shortcuts when I'm busy. See the end of the digest for some of my Whole30 meals for the week!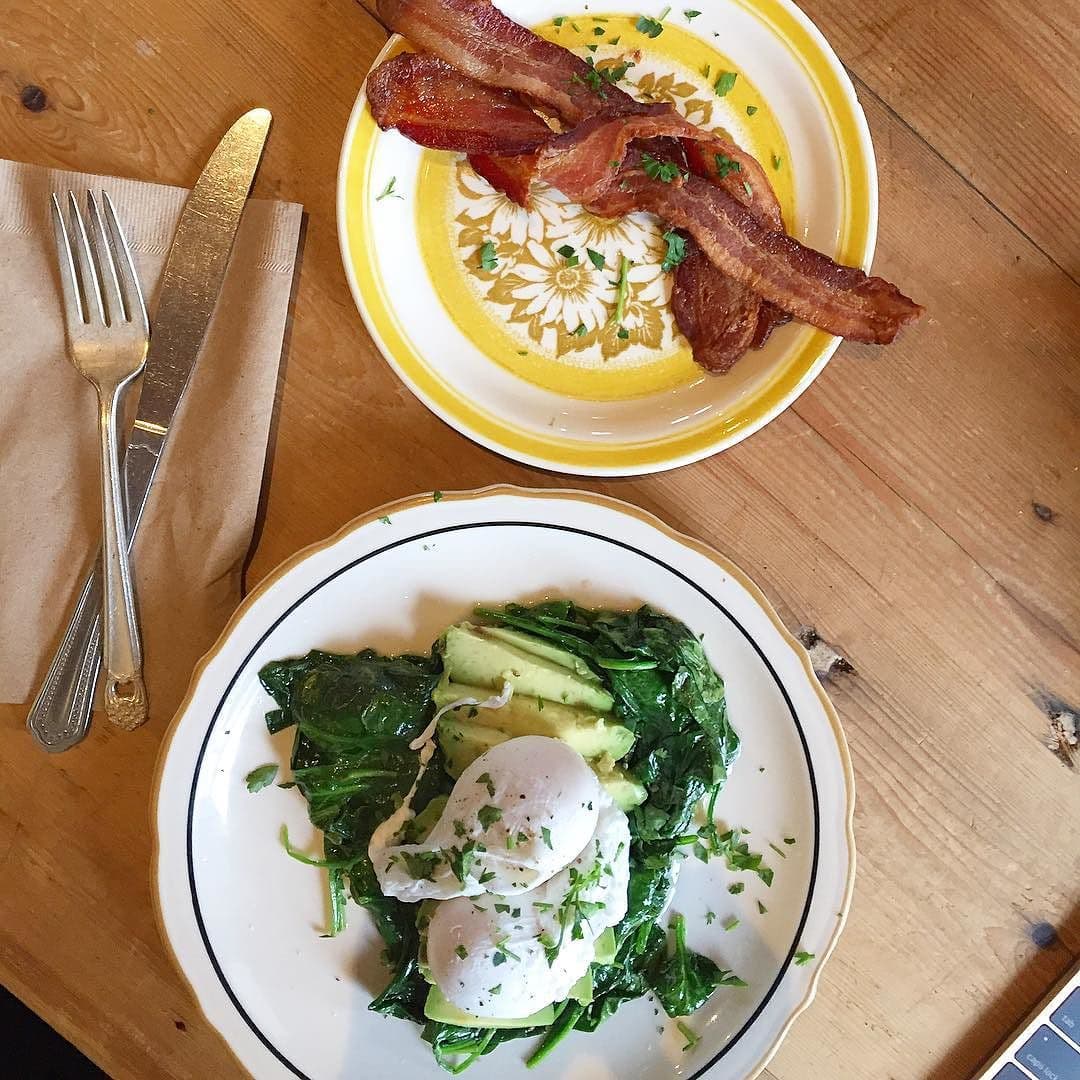 I had this breakfast at a local restaurant that I love! 2 poached eggs over avocado and sautéed spinach with a side of bacon. Super hearty and even Whole30 compliant! I usually order poached eggs when I'm out to eat to safely stay away from unhealthy oils or conventional butter. 
 When I first saw this can I was so excited because it's not often you find an organic coconut milk without gums in it! Read on to see my thoughts once I opened the can…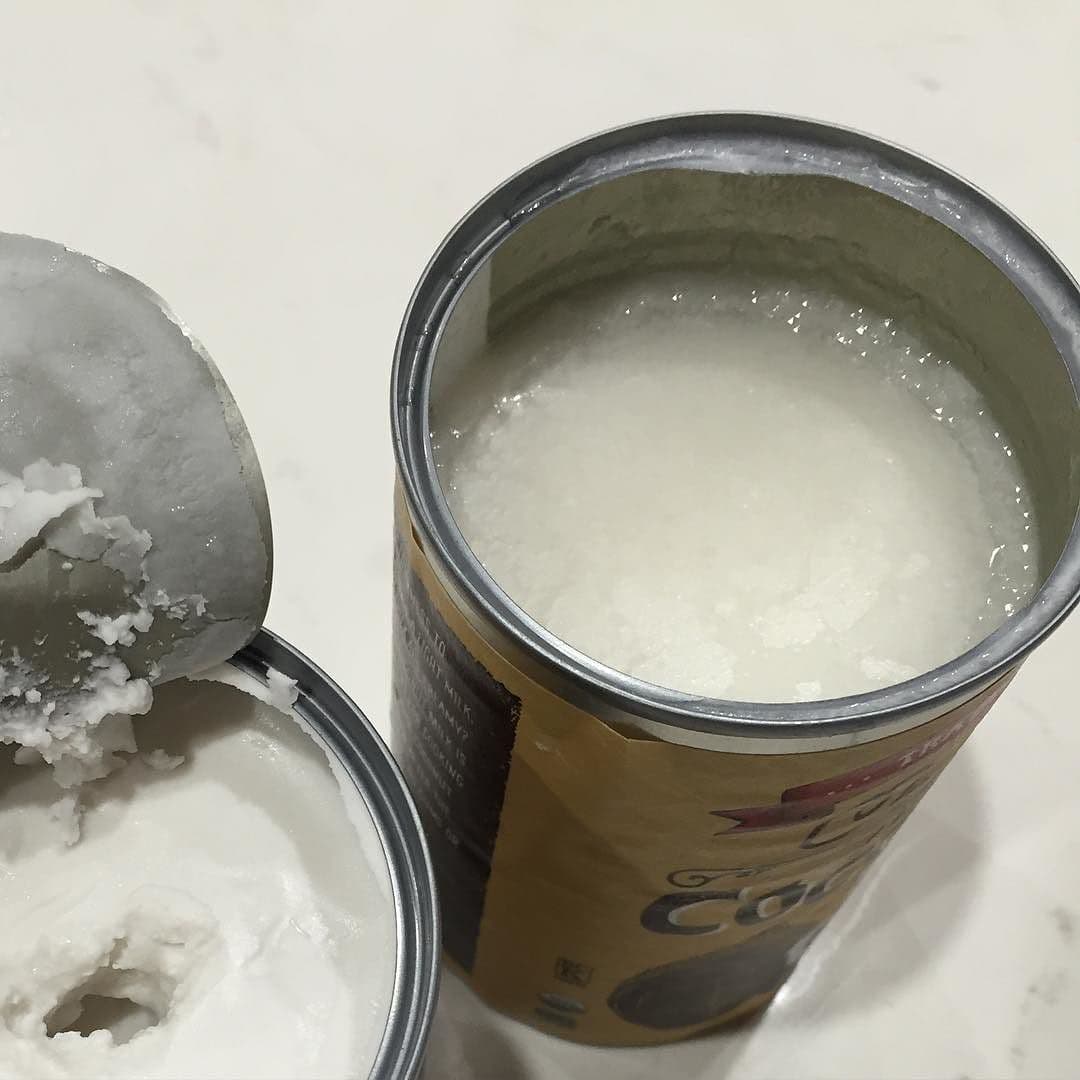 After I opened the can, my excitement somewhat dwindled. As I mentioned when I first opened it on my periscope, it was a little oily and pretty watery. It actually seems and tastes like their old light coconut milk. I think I'll be sticking to using Natural Value (no gums) and Native Forest (contains some guar-gum but is BPA free) coconut milk!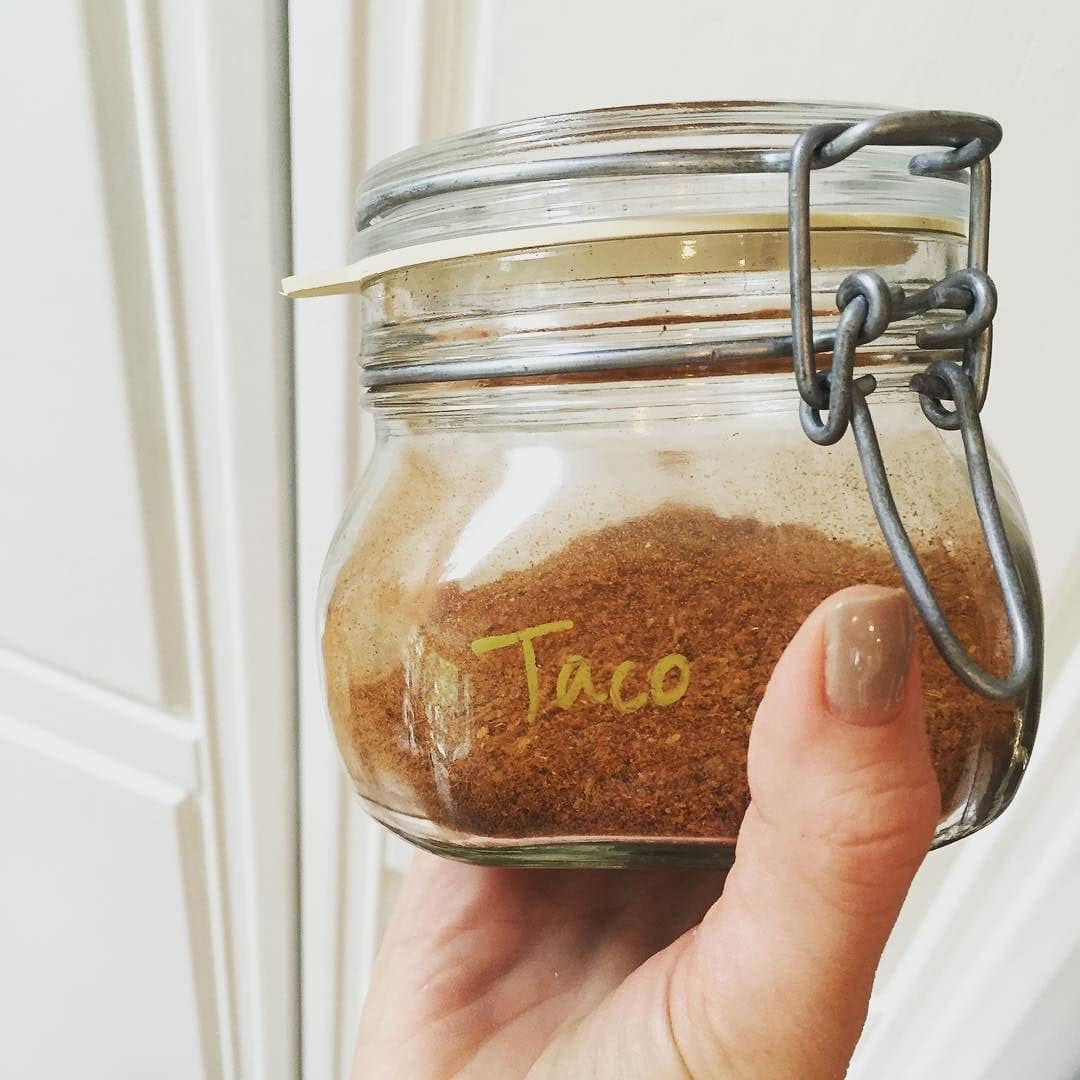 This Taco Seasoning from Meals Made Simple is my weeknight dinner lifesaver. I always keep a triple batch of it on hand and a few pounds of grass-fed ground beef in the freezer for quick lettuce-wrapped taco nights.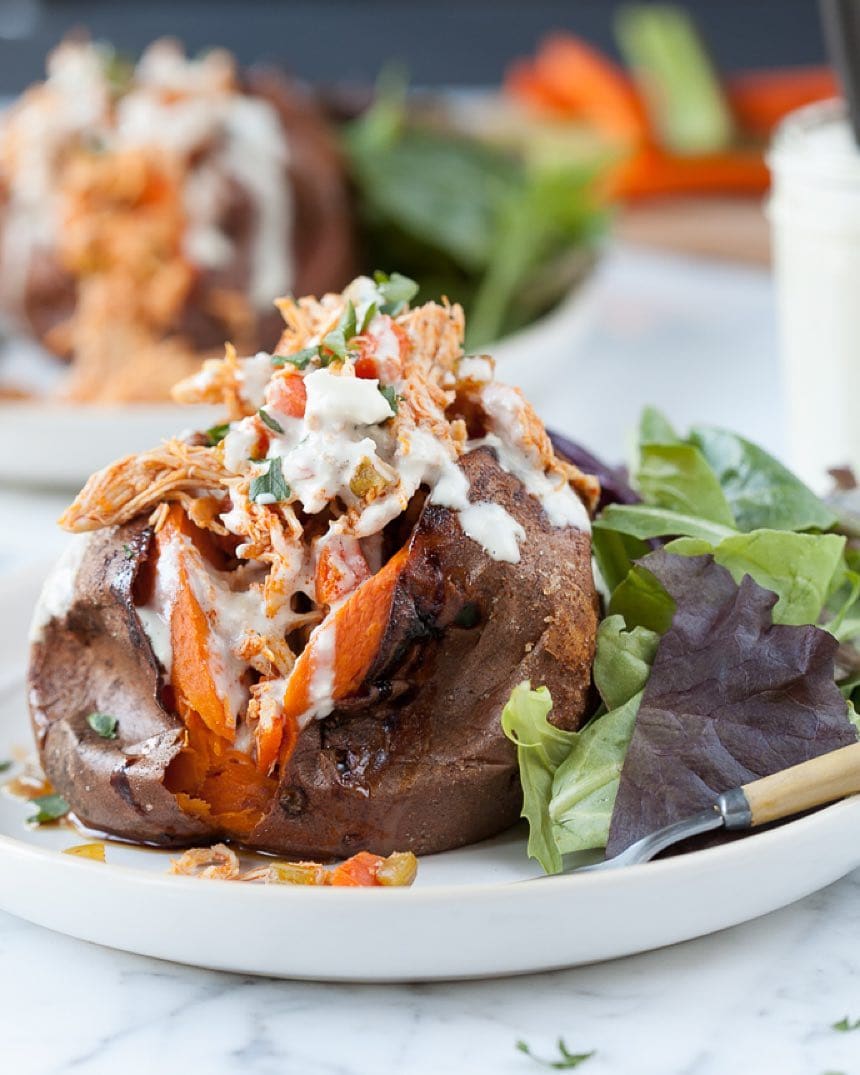 New recipe alert!! Have you guys tried this yet? I'm all about simplicity and routine, so I created another stuffed sweet potato recipe for you all! This time it's full of spicy buffalo chicken with a tangy "blue cheese" dressing that can also be made dairy-free for Whole30 and Paleo! Click HERE for the recipe! It would be perfect for your game day menu.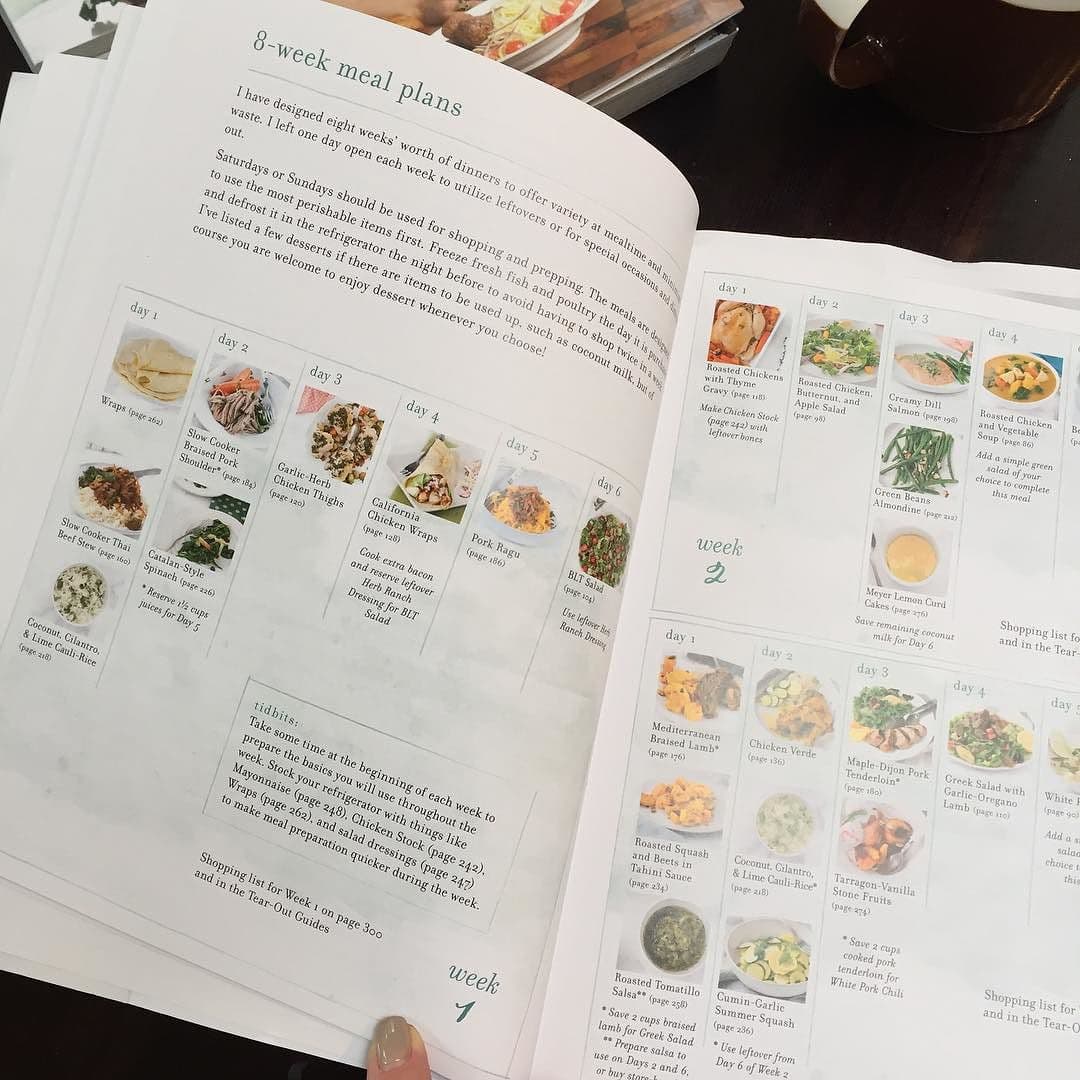 Did you know that almost all of the plans in Meals Made Simple can work for your Whole30 challenge? I'm working on getting something up on my blog to show you which ones and if any subs need to be made, so keep your eyes peeled!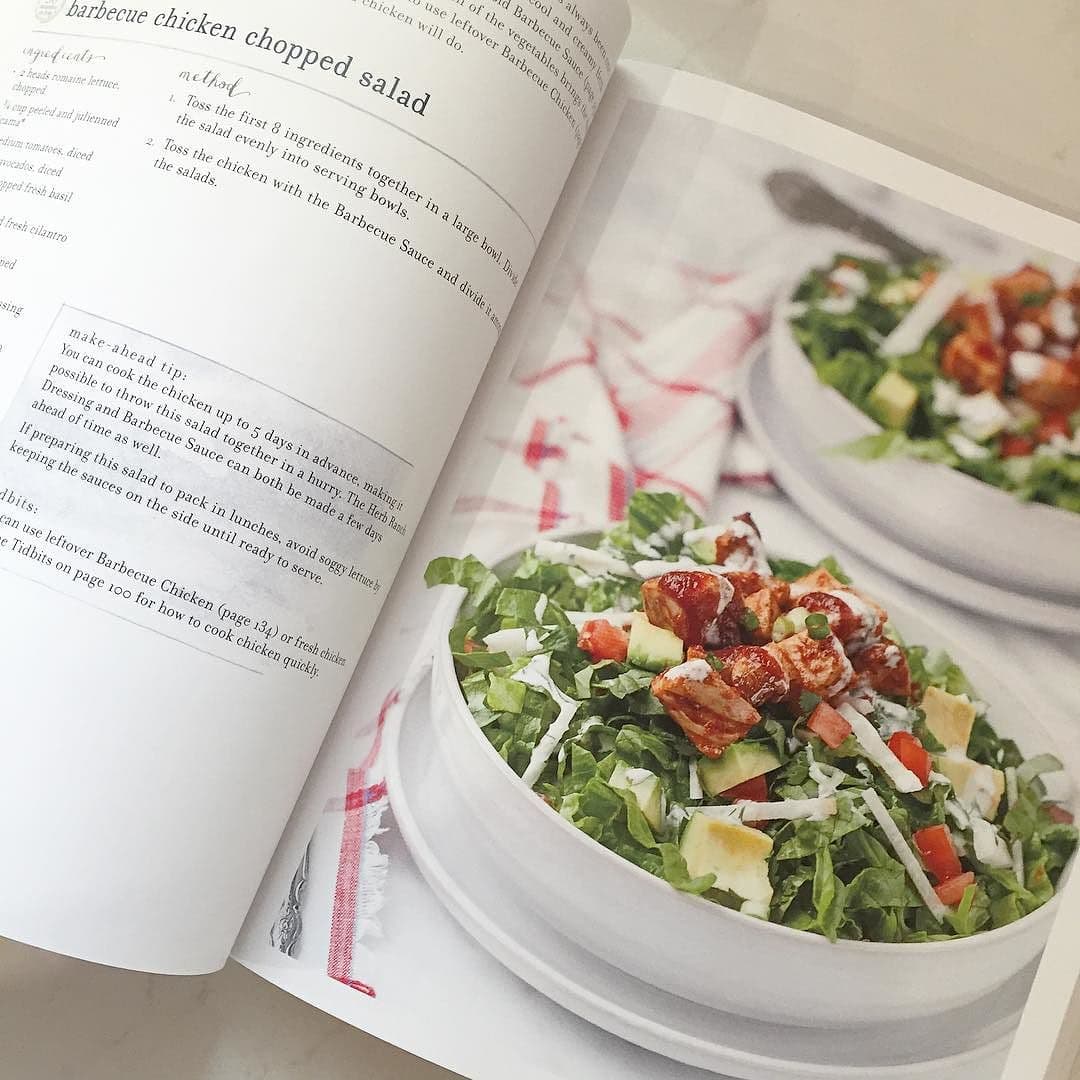 I got really excited when I realized I could still eat this Barbecue Chicken Chopped Salad from Meals Made Simple on my Whole30 if I use my Whole30 compliant BBQ sauce from my blog instead! Click HERE for the BBQ Sauce recipe!
And the next few photos are Danielle's Digest exclusives! I usually take photos of my food but don't want to post them on Instagram or Facebook and overwhelm everyone so I'm going to be posting any extra photos of the week here from now on! 🙂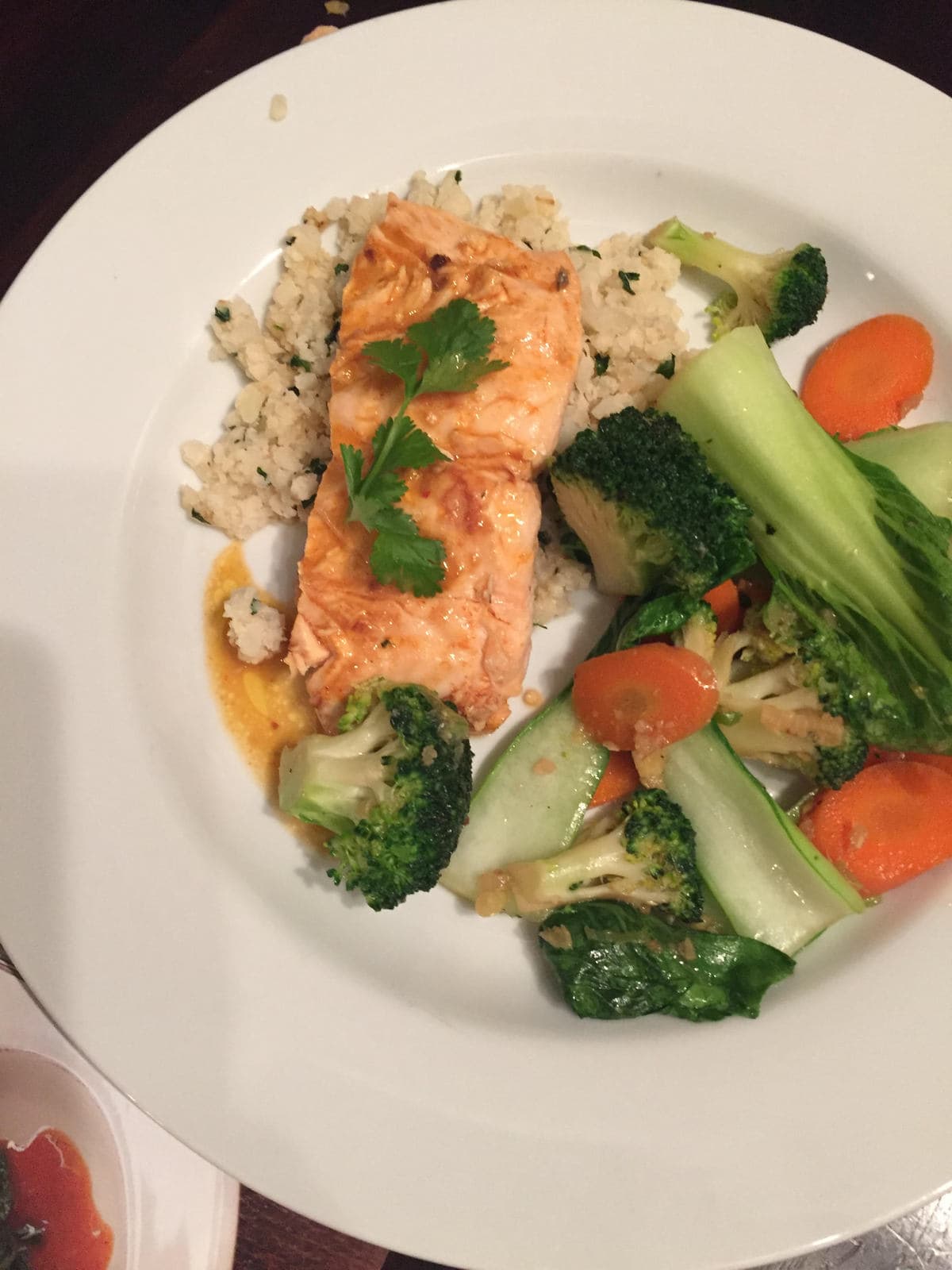 I made the Coconut-Lime Cauli Rice and Curried Salmon from Against all Grain with some stir-fry veggies, and I used a few shortcuts to make it even simpler! I bought a bag of the riced cauliflower from Trader Joes (and used their coconut milk) for my cauli rice and it shaved off about 15 minutes!
 I'm sure you can all imagine the waitress' face when I ordered the pork quesadilla with no tortilla and no cheese a top a bed of lettuce. 🙂 When I ordered this I felt a little silly but it was so delicious and worth it for my Whole30! Although they forgot to take the goat cheese off of the salad, so it wasn't perfect. I think I even got extra meat!!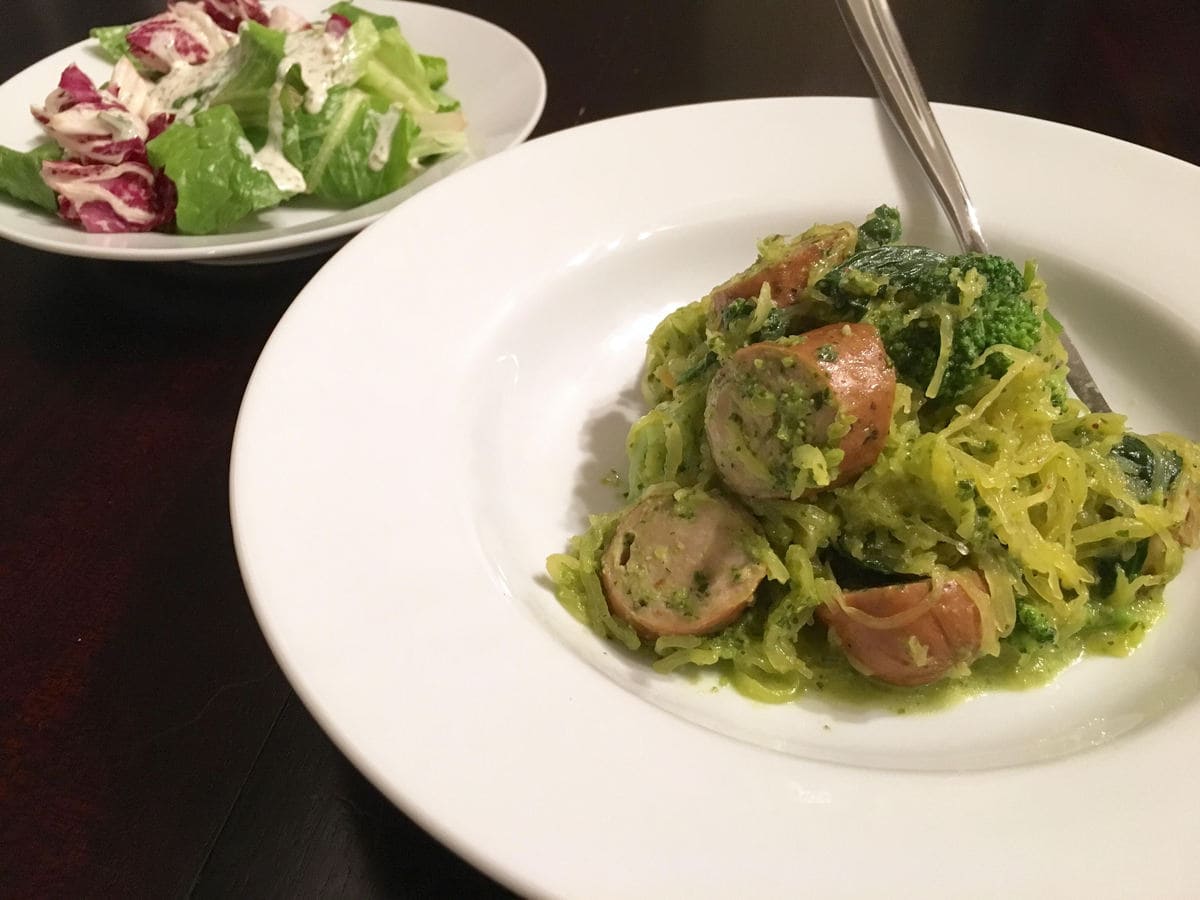 As you all know, I love my simple dinners! This one was some roasted spaghetti squash (which I prepared a few days in advance and kept in the fridge for a few quick lunches and dinner) with Applegate Italian sausages, spinach, and sautéed broccoli all tossed in Whole Foods dairy-free pesto. I decided to take the shortcut with the pesto and try out the store-bought kind, but honestly, I was not a fan! I much prefer my dairy-free pesto as it packs way more flavor. You can get the recipe HERE!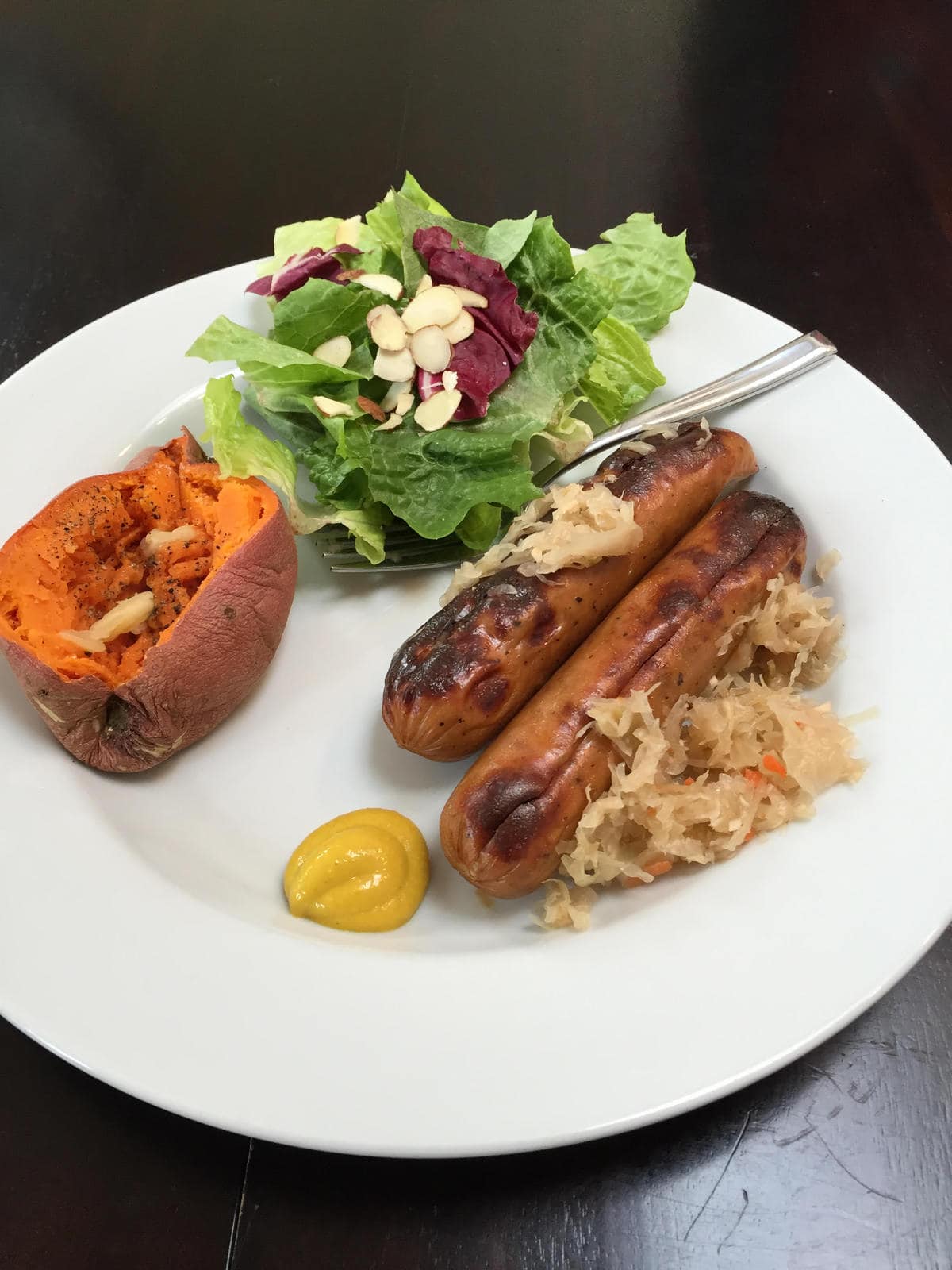 I also had some chicken apple sausages so I whipped up another quick meal! This time I threw the sausages under the broiler to crisp up the outside and served it with a roasted sweet potato with ghee and salt, salad, and some kraut!