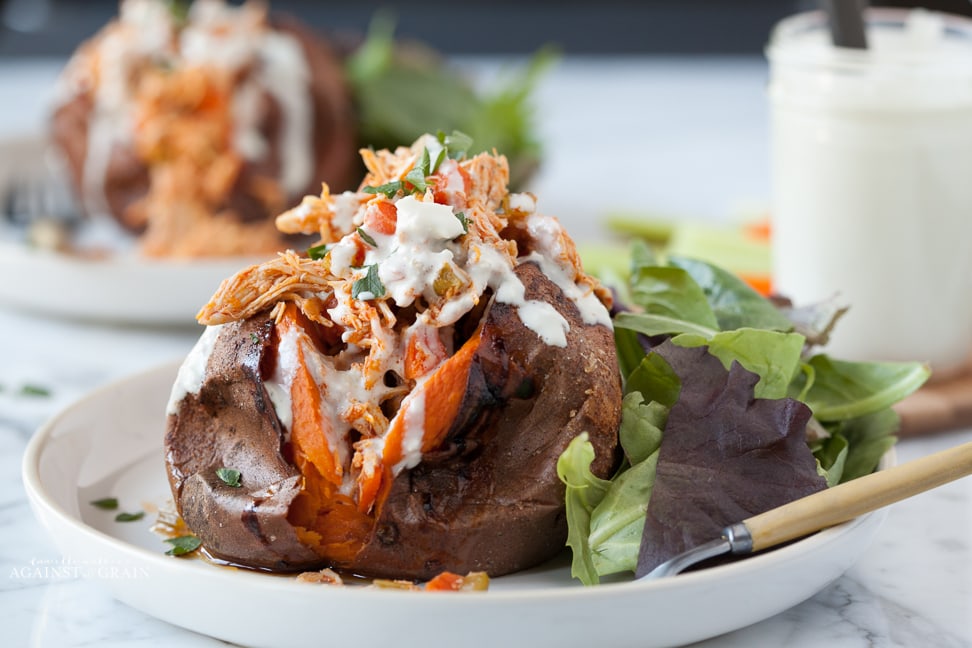 It's me again, the stuffed sweet potato girl. This time I'm bringing you these Primal Buffalo Chicken Stuffed Sweet Potatoes with a tangy Blue Cheese Dressing. If you haven't noticed from my Stuffed Sweet Potatoes and Enchilada Stuffed Sweet Potatoes, I'm kind of having a kick with stuffing this sweet, nutritious, root vegetable with all types of savory things. I'm the kind of girl who finds a shirt she likes and buys it in 5 colors. Simplicity and routine are two things I love.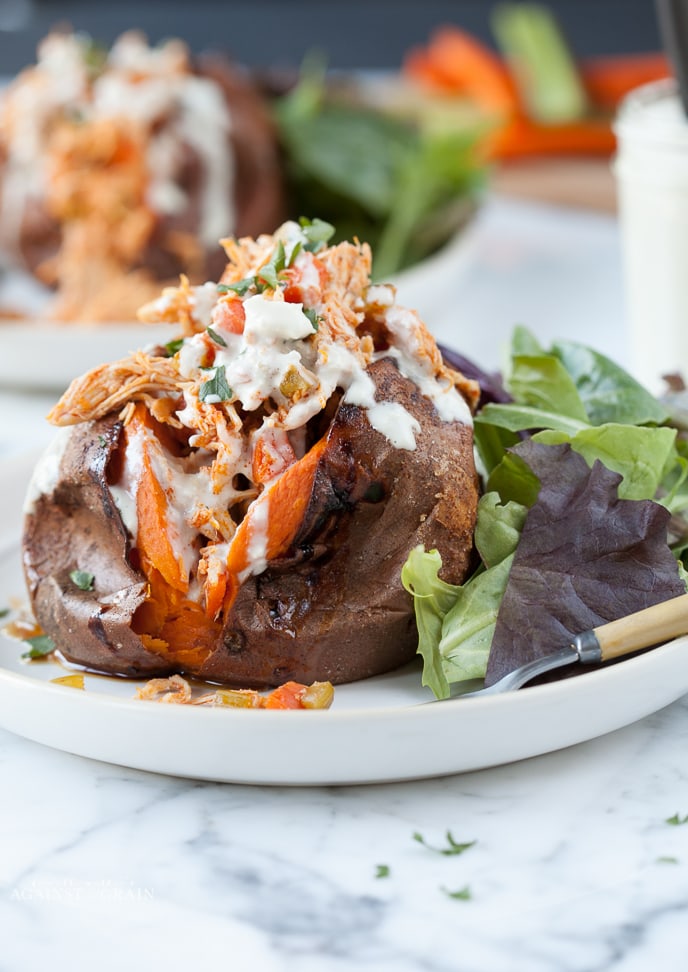 I've been craving buffalo chicken lately and having it on a salad like the one below in Meals Made Simple just wasn't cutting it, so I thought I'd throw it inside the cavity of a sweet potato. I also didn't have time to do it in the slow cooker like in the book, so I did this stove top and it was a quick meal to prepare! I also have an Instant Pot version below along with a step-by-step video! I often just grab an organic plain rotisserie chicken at Whole Foods for quick dinners and using the leftover shredded meat in this as well.
You can leave out the cheese if you want to keep these primal buffalo chicken stuffed sweet potatoes paleo and Whole30. I use Humboldt Fog instead of blue cheese here because it is goat cheese and I tolerate that better, as opposed to cow's milk. A lot of blue cheese can also contain gluten, so this is a safer bet and has such as delicious flavor.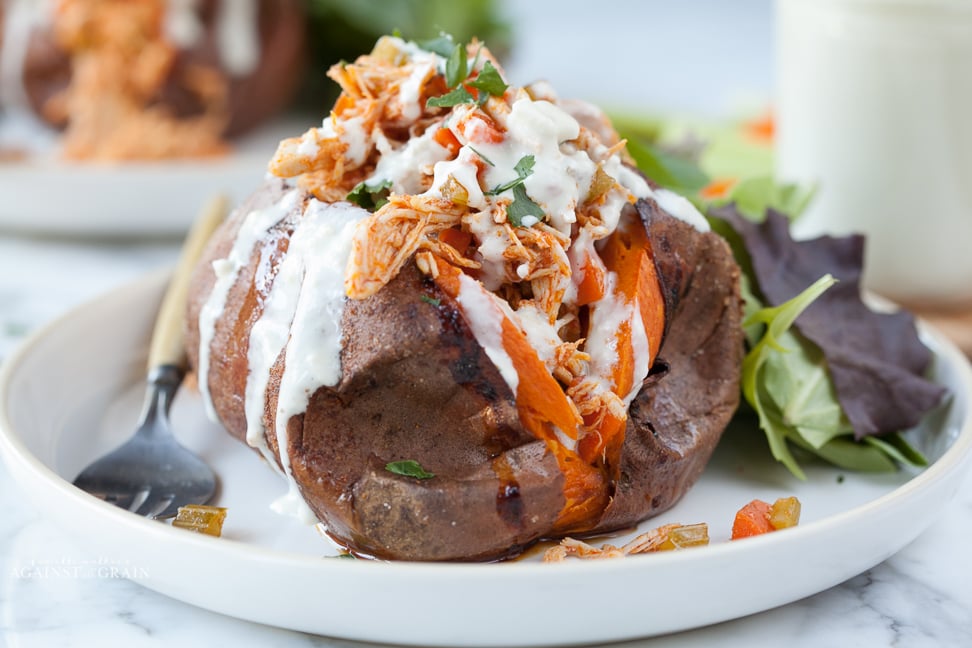 Watch my step-by-step video below: