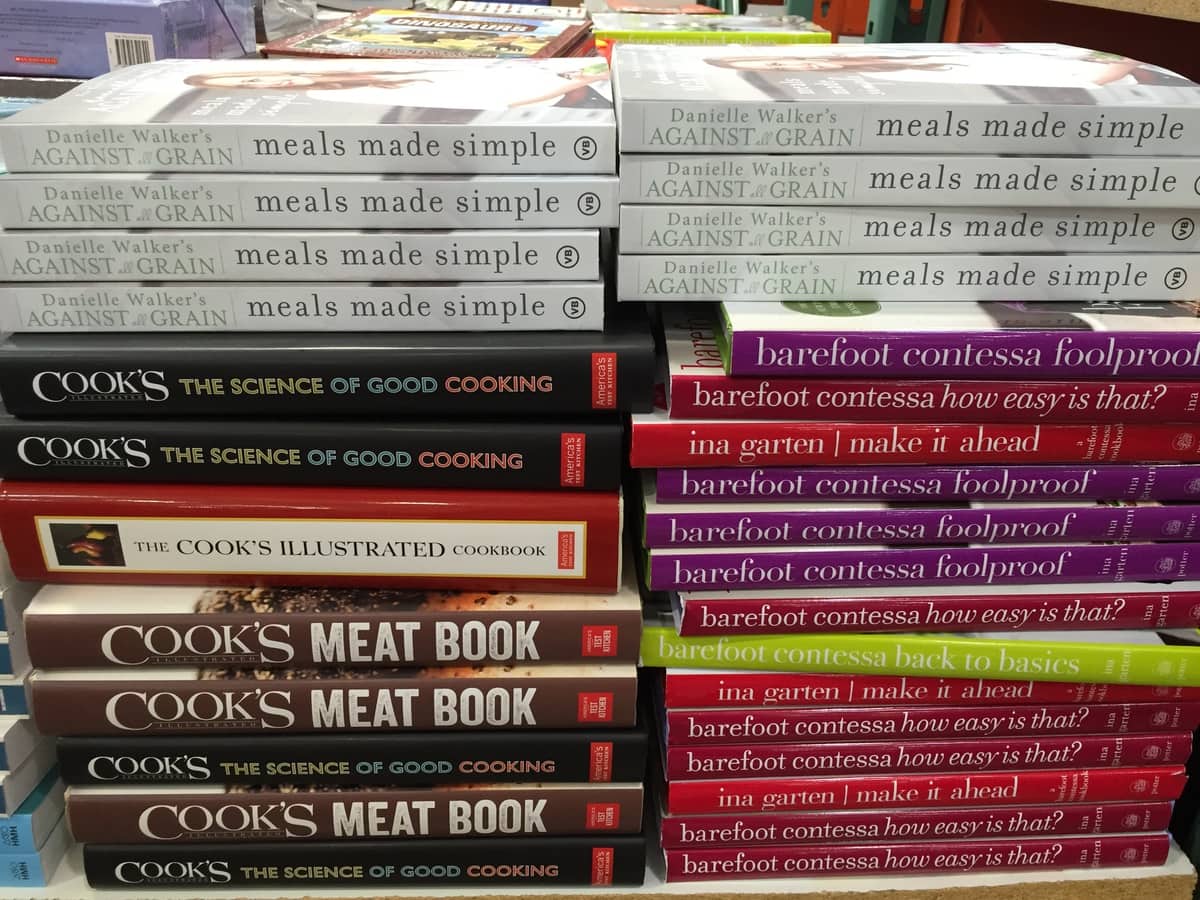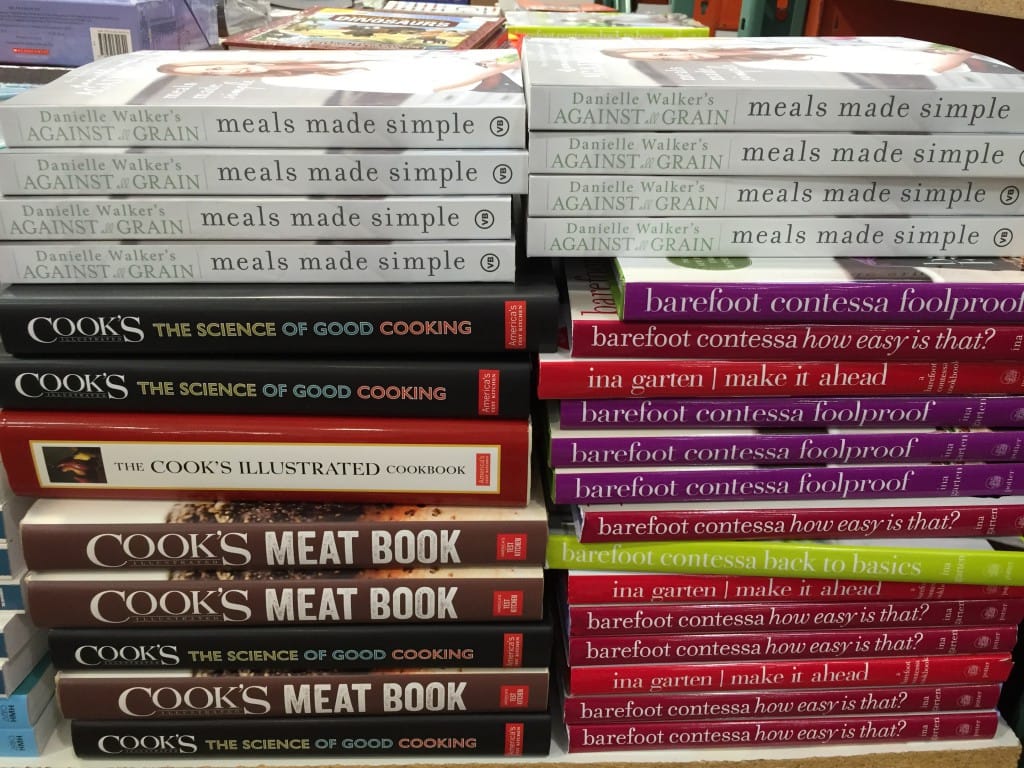 [ssba]
Welcome to my weekly download!
I'm asked so frequently about what it looks like to live a grain-free life day to day, what new products I find or recommend, and what I eat on a daily basis. So I share a blog post every Friday recapping my week for you guys! I'll try to catalog my meals, snacks, grocery and market shopping finds, and even some of my fashion finds on occasion! These photos, and much more, are also shared on Instagram, so if you don't follow me there yet make sure to subscribe!
I wrote a piece for Today Show on how we are doing with pregnancy after child loss, and how as a family, we have to choose faith over fear. I hope you can all read it and share with your friends or family who may be walking similar paths. Read my piece here.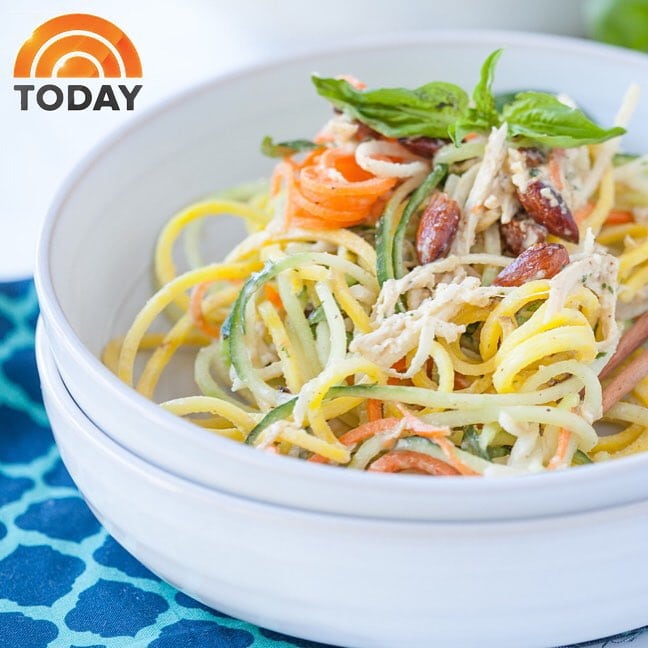 If you picked up one of the spiral slicers on sale from Amazon last week, you'll love to try it out with this new recipe! This is one of my new favorite salads. It's a Tangled Thai Salad that I created for The Today Show and it is so refreshing and beautiful! There's also an instructional video to go along with the recipe!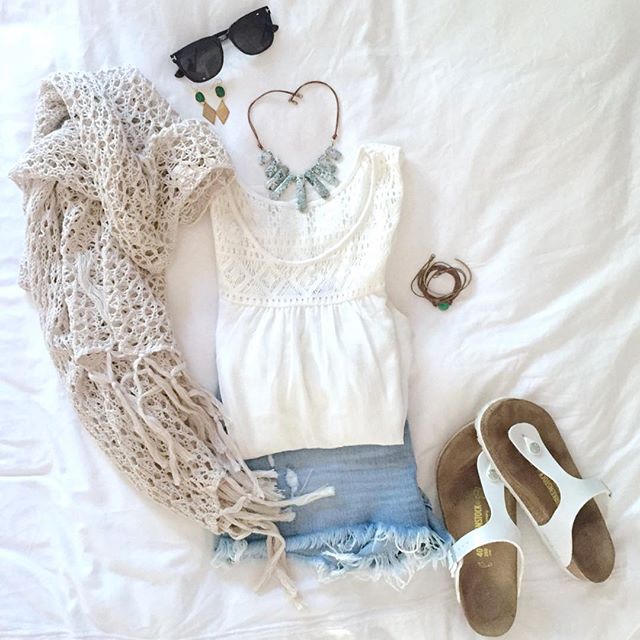 Summer style. It's been so hot here, I melted at Asher's swim lessons the other day!
The shorts are from @apeainthepodmaternity and they're having a huge buy 1 get 1 free sale right now online and the jewelry is Joy Dravecky!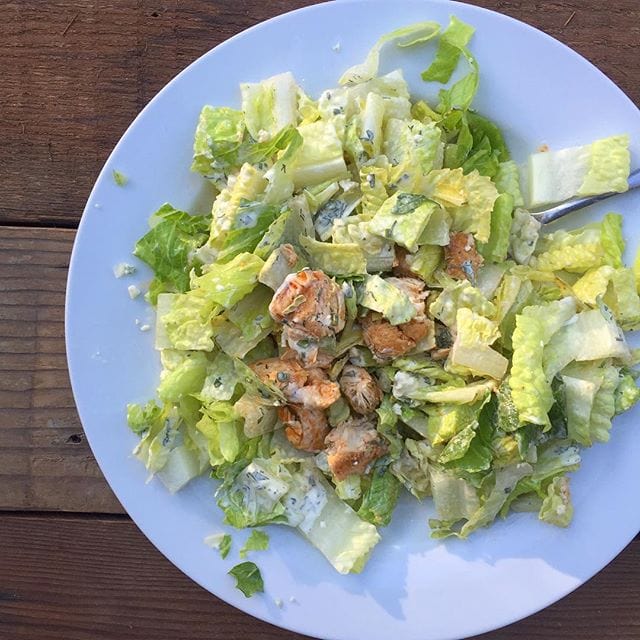 I made the Buffalo Chicken Salad from Meals Made Simple, except I made homemade blue cheese dressing because buffalo just isn't the same without blue! I just took the Herb Ranch Dressing from that book, omitted the herbs and added 1/4 cup of crumbled blue cheese. It was so good!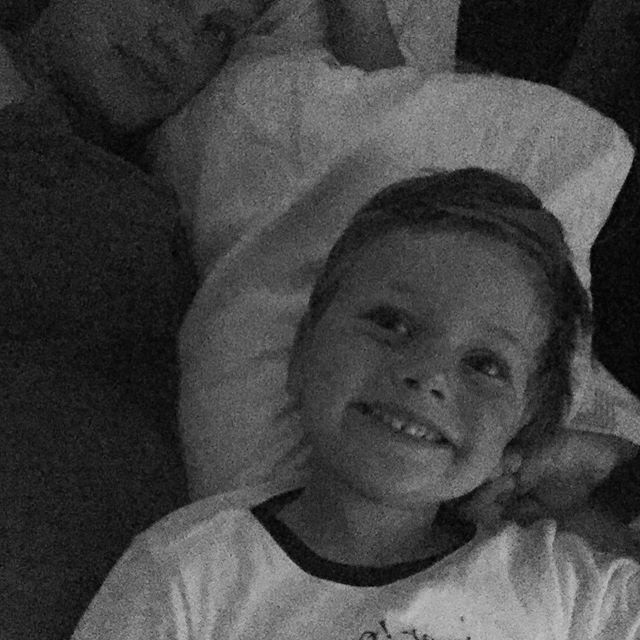 He'll always be my favorite alarm clock. Always. 🙂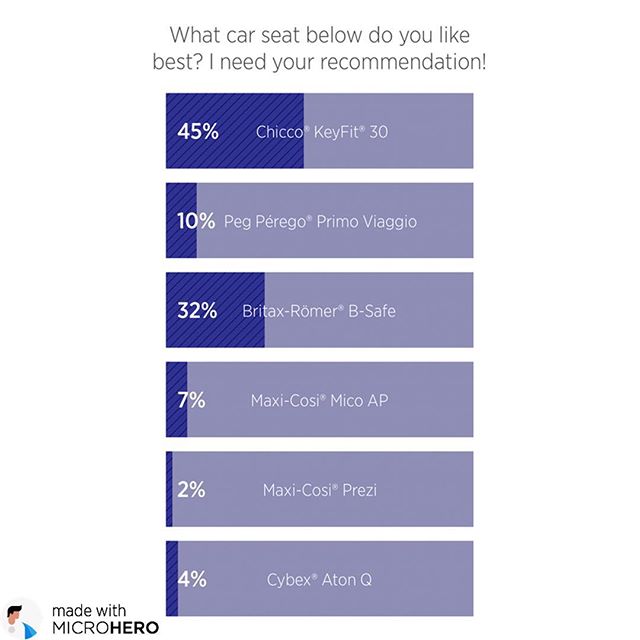 A huge thank you to everyone who took my poll! It looks like the Chicco KeyFit 30 is the favorite carseat this year. After reading through all of the comments, we actually decided to give the Cybex Aton Q a shot. It's not as well-known since they're a European company, but everything I read from you and online swayed me! I think we'll probably have a Chicco for Ryan's car or to put into grandparent's cars from time to time though! Now I think I need to do some polls on your favorite baby-wearing carriers, sheets, bottles, and monitors! I have so much research to do in these next 4 weeks!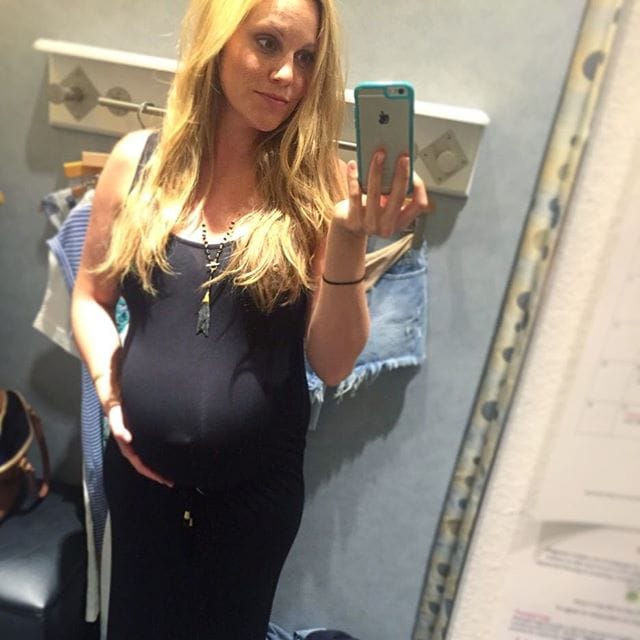 I'm loving the under-belly tassels on this Rachel Zoe dress from A Pea In The Pod Maternity. It's so comfy and stretchy… I just want to live in it!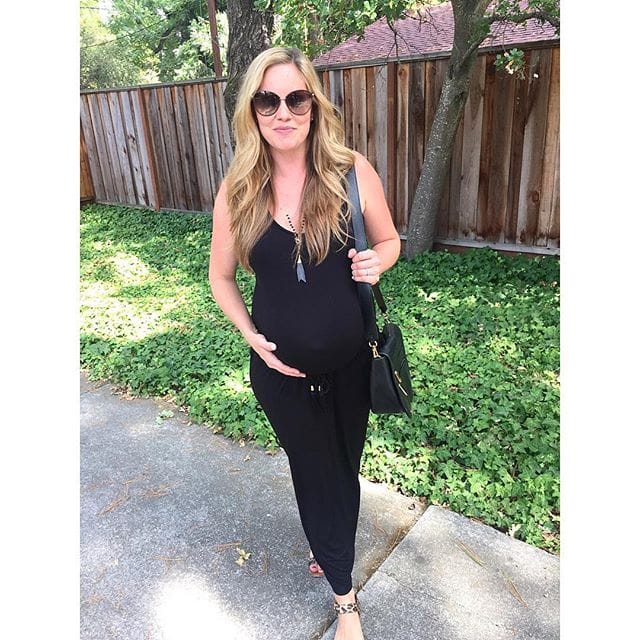 I hope all you mommas and soon-to-be mommas had a happy #bumpday! Have you heard of #bumpday? It's a day to help raise awareness for healthy babies and pregnancies. This is the photo I shared to show my support! 

The Dress is Rachel Zoe for A Pea In The Pod Maternity, I just wasn't able to find it on their website!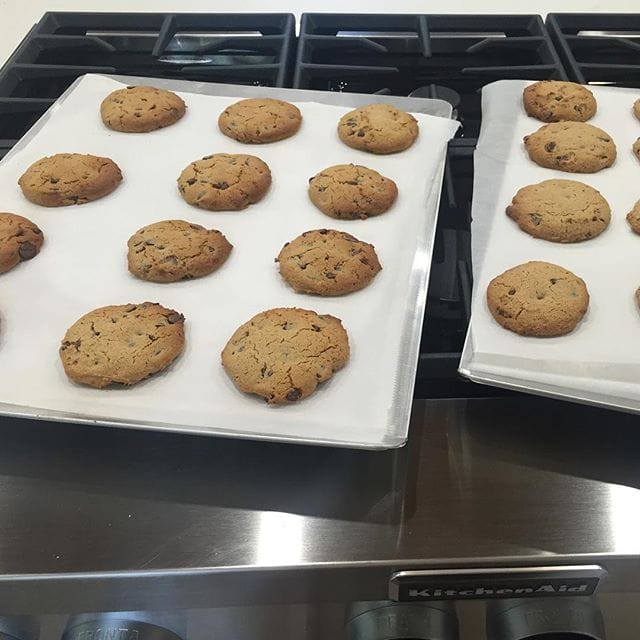 I made these Real Deal Chocolate Chip Cookies on National Ice Cream Day to use as ice cream sandwiches, because you have to celebrate a holiday as great as that!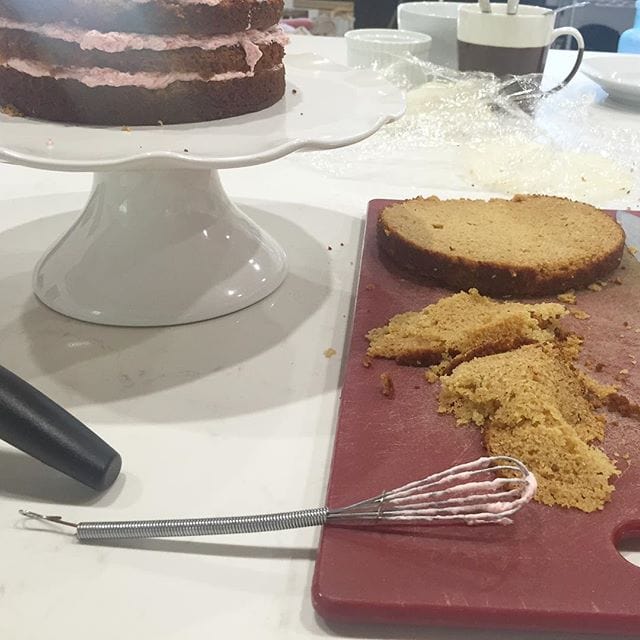 I've decided that it's a great thing that making leveled cakes isn't my strong suit. It just means more scraps for me to snack on 🙂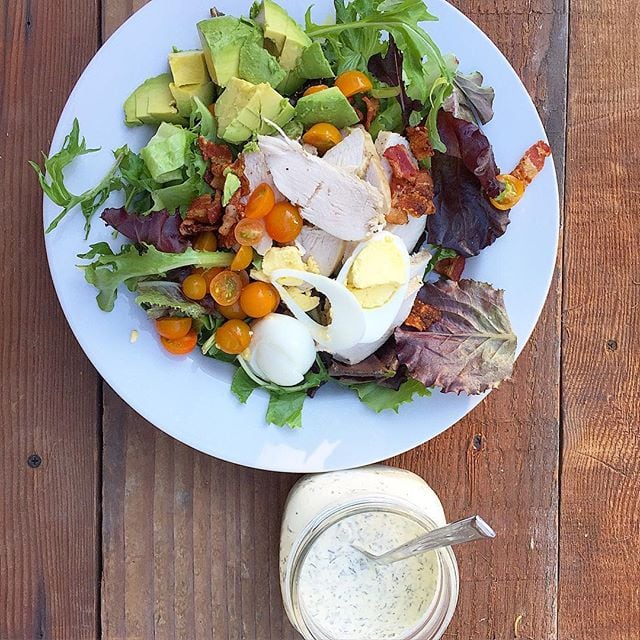 I made a big ol' Cobb Salad for dinner the other night topped with my Dairy-Free Ranch! The salad recipe can be found in my book Against all Grain on page 136. The Herb Ranch Dressing can be found in Meals Made Simple on page 247.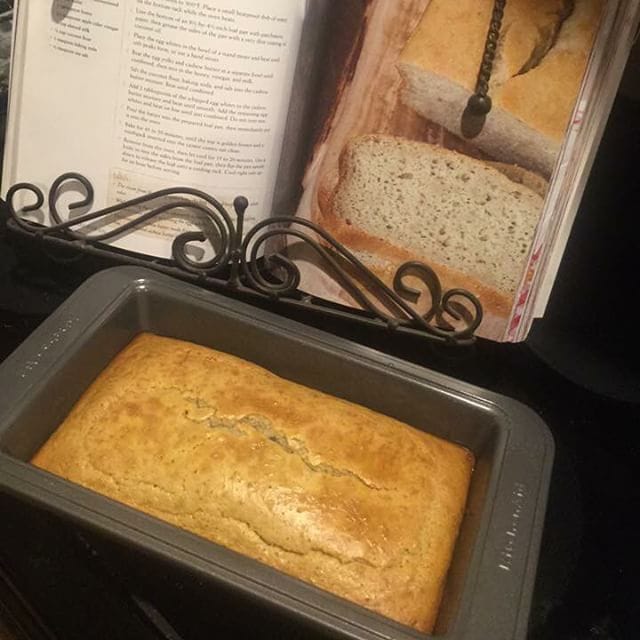 Stories like this make my heart full and remind me every day that I am truly doing what I'm called to do! ??
"My 4 year old (Wyatt) and 7 year old (Lucius) are both seriously allergic to dairy. Well a couple weeks ago my husband and I started to notice that Wyatt was getting sick again. I couldn't figure it out since I'm so careful to not feed him anything with dairy, so I thought that since I'm gluten intolerant that maybe he's having issues too. We cut it completely out of his diet and within 2 days he was his chipper self again! Well, now he's missing out on sandwiches and toast, so I whipped open my Against All Grain cook book tonight, made a fresh batch of cashew butter and baked a loaf of your sandwich bread. My house smells like heaven and the bread tastes amazing! I've never had good tasting gluten free bread before, so I am pretty happy and cannot wait to give Wyatt a sandwich on it tomorrow for lunch. He's going to be thrilled! Oh, and for his birthday party this past Sunday I made him the chocolate layer cake but in cup cake form. He was so SO happy! Thank you for all your hard work so we and our children can continue to enjoy the little things in life, like sandwiches and cup cakes ? " -Lindsey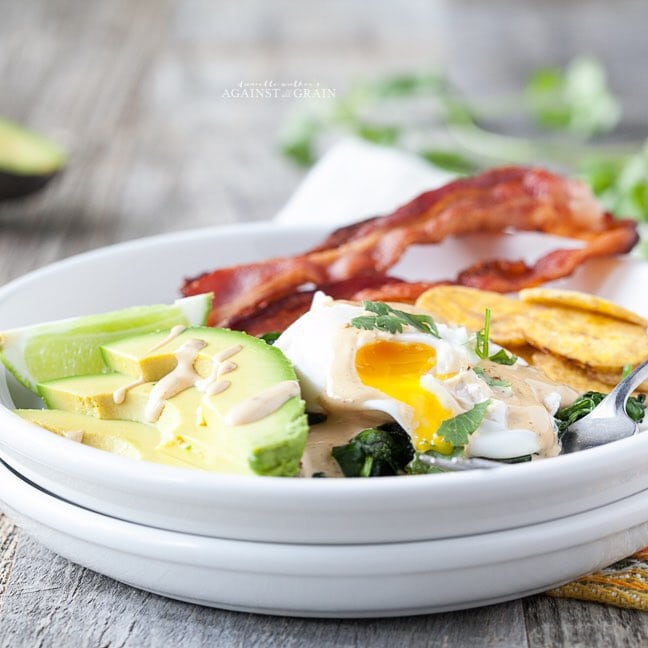 This is my new Mexican Eggs Benedict with Chipotle Hollandaise. If you haven't tried it yet… you now have a plan for tomorrow's breakfast. You're welcome 😉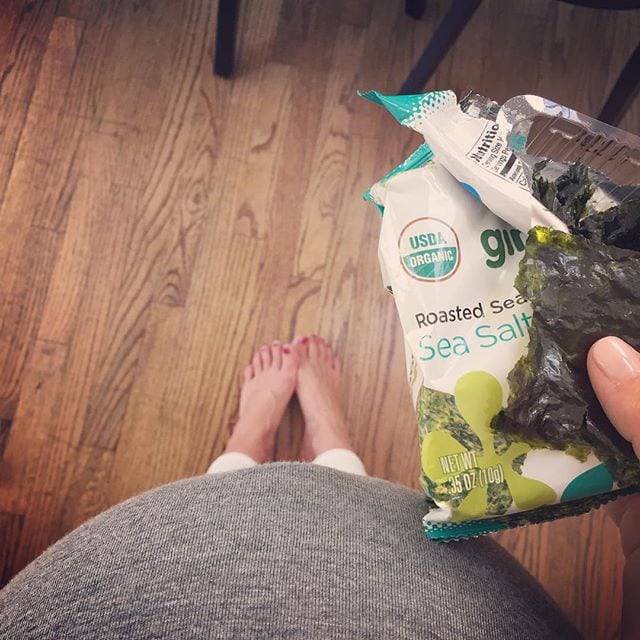 I stole some of Asher's snacks. After this picture was taken and I started chowing down, I had seaweed confetti all over my belly! We buy this one at Costco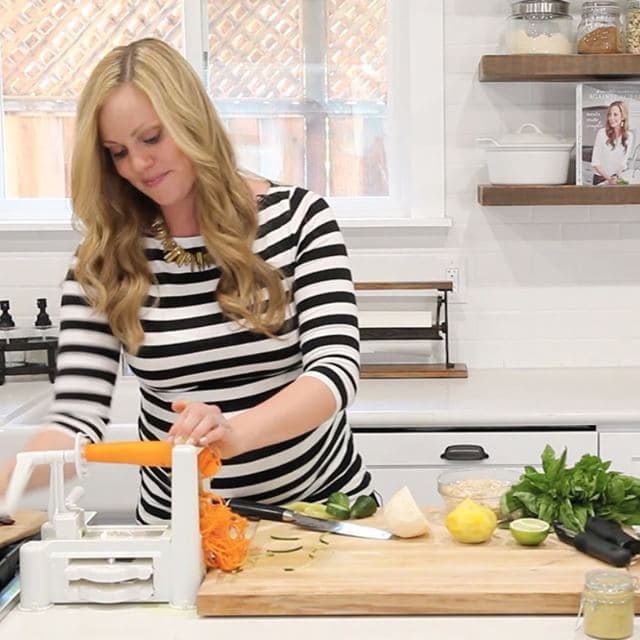 Have you seen my Tangled Thai Salad video I did for The Today Show? This is such a fun recipe to make with your kids. If you watch the video and see the Spiralizer part… you'll know why! 🙂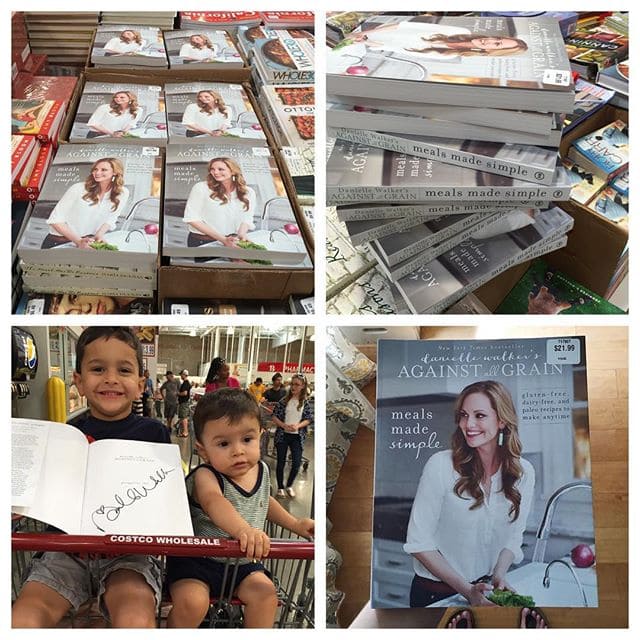 Love seeing all of your photos finding Meals Made Simple at Costco, and your "merchandising" skills pulling them all to the top! ? Plus these cuties who found a signed copy amongst the stack in Danville! 
It's under the item number 717907 if you want to call first and ask for it or ask an associate on the floor when you're there. Because it's in a box with a few other books, unfortunately it won't come up by its name or mine so ask them to look up the number!
[ssba]