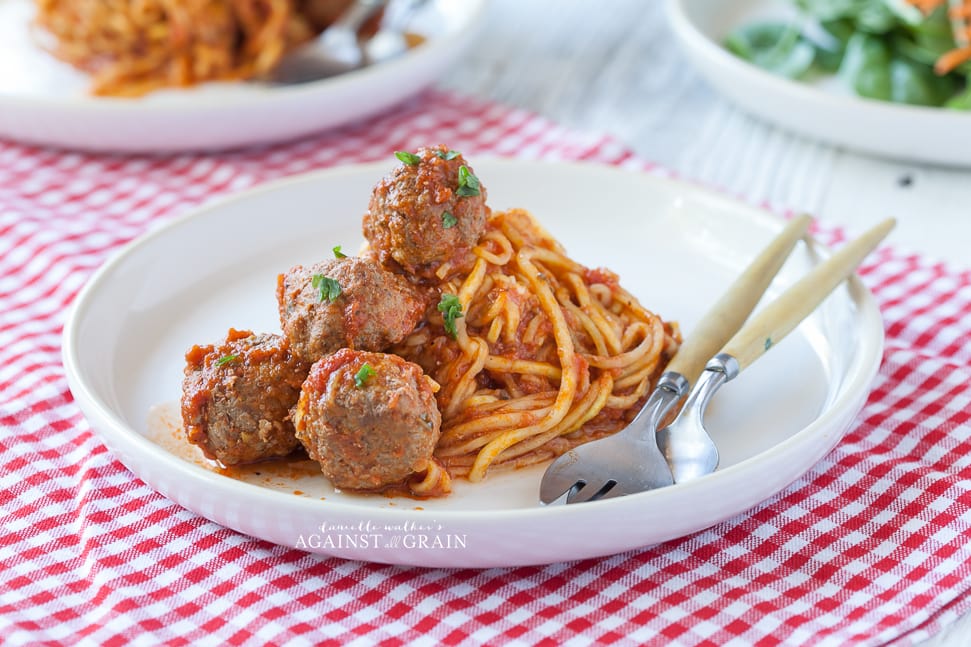 Just like many kids, my son is a picky eater! So when he asks for gluten free spaghetti and meatballs, I jump at the chance to make it for him and watch him devour it. Who wouldn't want to feed their family this healthy spaghetti and meatballs?
When zucchini is in season, we love to make zucchini noodles using my spiral slicer. Make sure to watch my video here to see how it's done! When zucchini isn't in season, a nice alternative is spaghetti squash. I always say, I am fortunate enough that Asher is young enough to have never tasted grain-noodles. Thankfully he'll slurp either of these up with no complaint!
If your children are older, they can tolerate some grains, and you are transitioning them: maybe try starting with brown rice noodles and then gradually introducing them to the squash noodles. Or take the tough approach and purge your kitchen of anything grain-based and just start serving the grain-free noodles! I have you peel the zucchini and semi-dehyrate them so they are a bit softer and more closely resemble spaghetti noodles.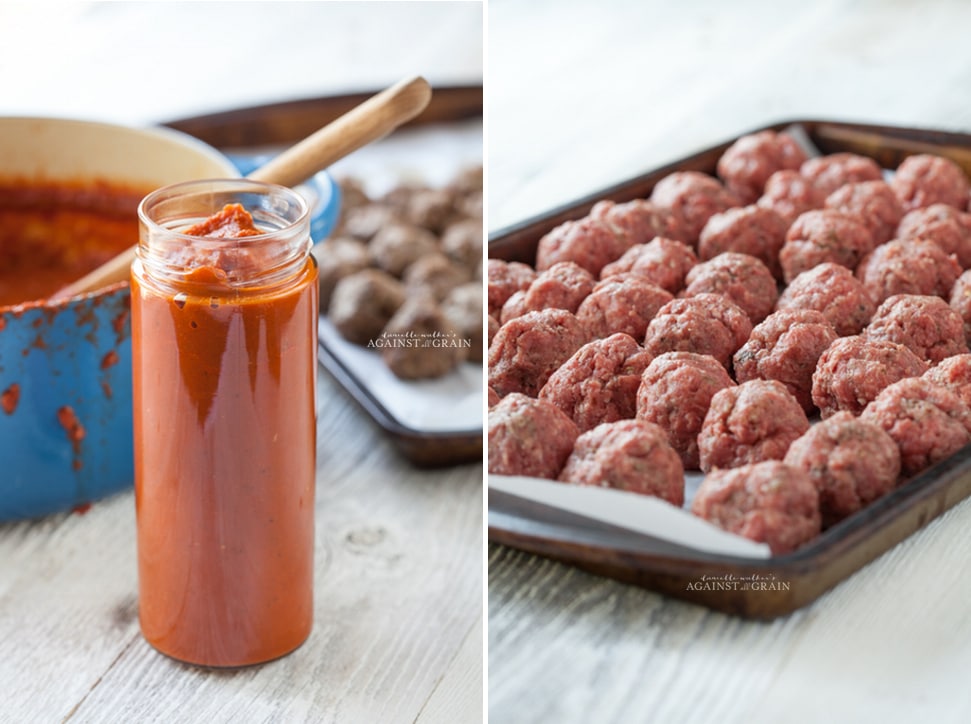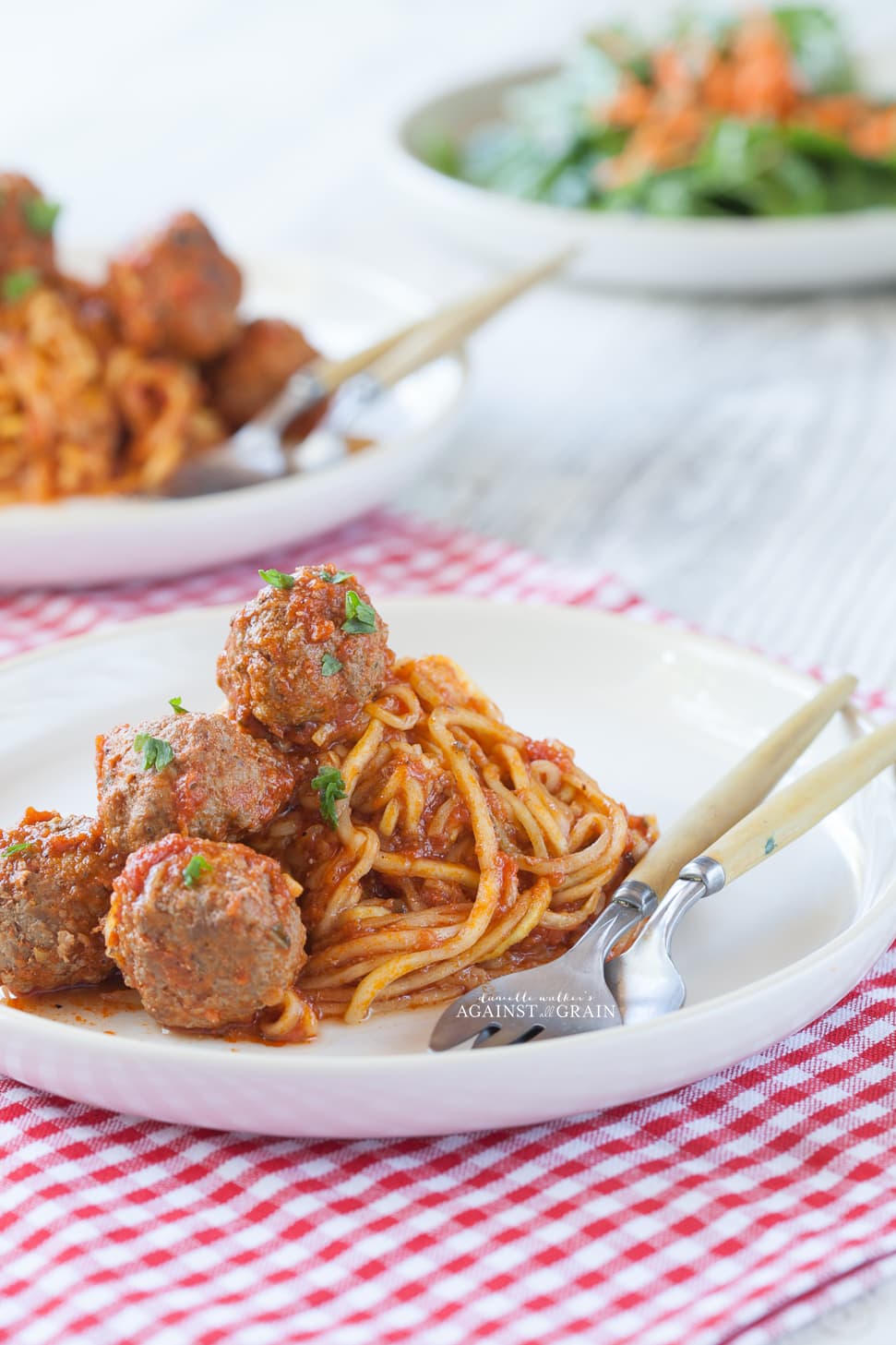 Don't let the fish sauce and coconut aminos in the ingredients scare you! My old favorite recipe for traditional Italian meatballs used to call for a splash of Worchestire and the combination of these mimics that flavor, but without the wheat and other additives.
I like to make a double batch of these meatballs and store them in the freezer. Once they have cooled, place them on a baking sheet and wrap with plastic wrap. Freeze them for a few hours, until firm, then transfer them to a resealable bag or container. Thaw your desired amount in the fridge over night, then just toss them into your sauce to heat through!
click the ingredients highlighted in blue to see my favorite brands