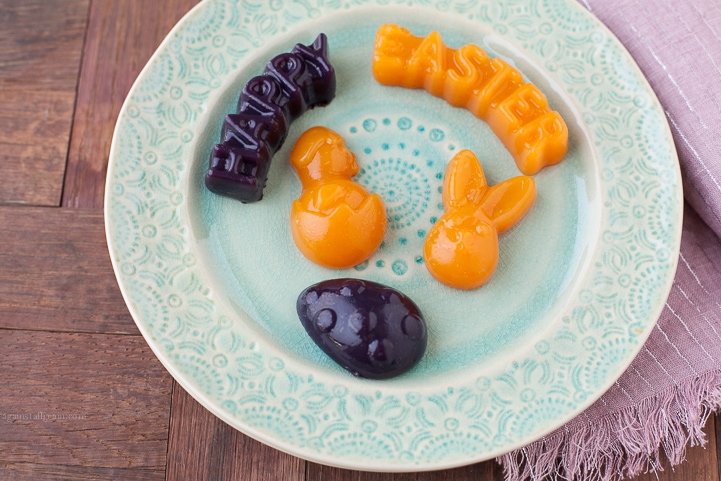 Asher and I were looking for a fun, festive activity to do the other morning so I turned to my cookbook, Against all Grain, and we made these Paleo Jello Shapes. Seriously though, this is not an advertisement, I actually use my own cookbook dozens of times a week! Mostly because I have a terrible memory and can't remember them all by heart, but also because they are our family favorites and we use them over and again! We used my Paleo Jello fruit juice gelatin shape recipe on page 214 and poured it into these cute molds I found at Target as well as into some of my silicone candy molds with more neutral shapes. If you want to order some online for next year you can find on them here on Amazon along with tons of other shapes.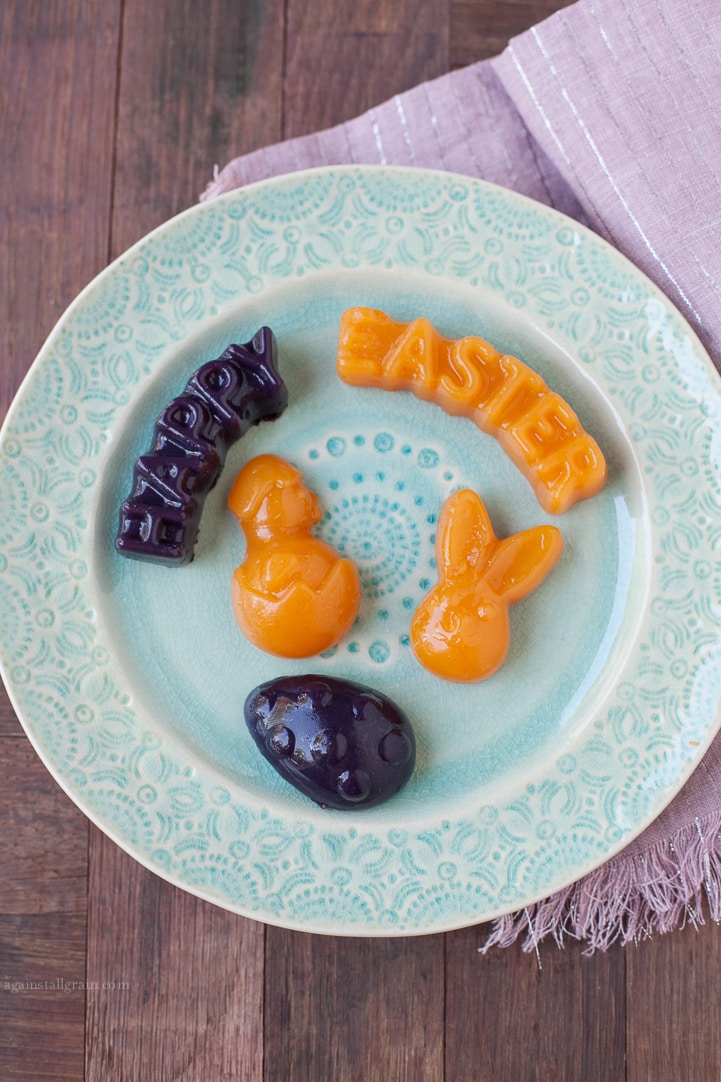 In case you don't own the book, I wanted to give you a free recipe from it here so you can make these fun jello shapes too! They can be made at all times of the year, and for all occasions. I love knowing that there's no fillers or added sugars, and that the gelatin in these homemade treats is grass-fed and from humanely raised sources.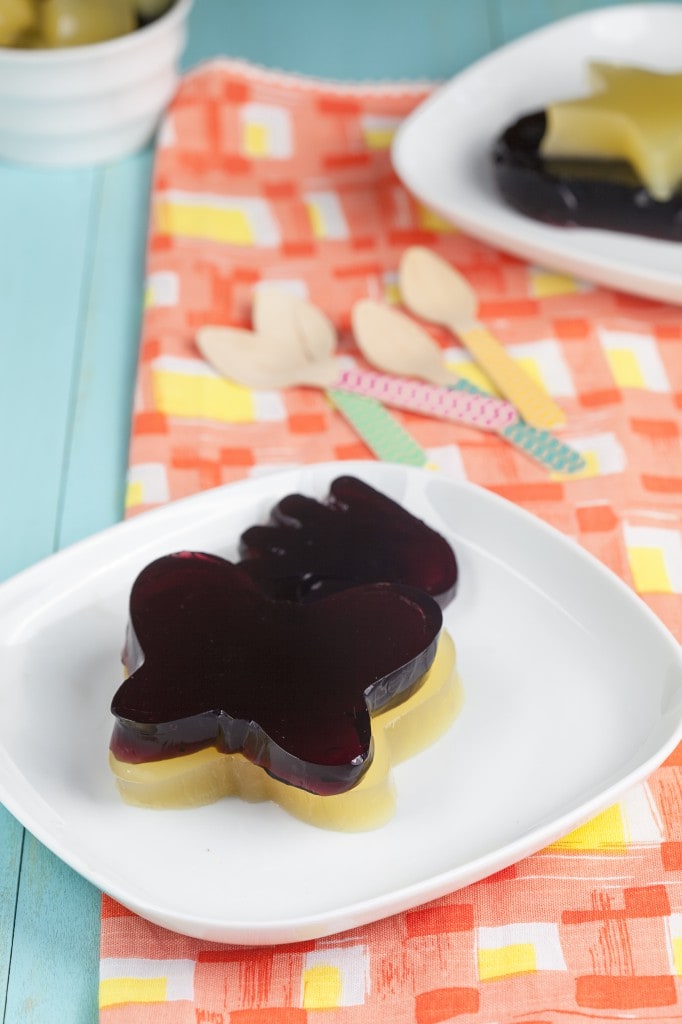 I use Vital Proteins Gelatin when I want things to gel like these jigglers, or in my custard pies like my Banana Cream Pie or Berry Tart. The collagen peptides (blue label) l are water soluble and can be added to smoothies and cold drinks without gelling or clumping, so they won't gel. Of course, there are natural sources of gelatin when you make homemade bone broth from grassfed beef bones or organic pastured chicken bones. Grass-fed, unflavored gelatin supports healthy skin, nails, and hair and also aids in joint recovery and pain. It's also beneficial for those with digestive diseases and to speed the recovery from colds or flus.