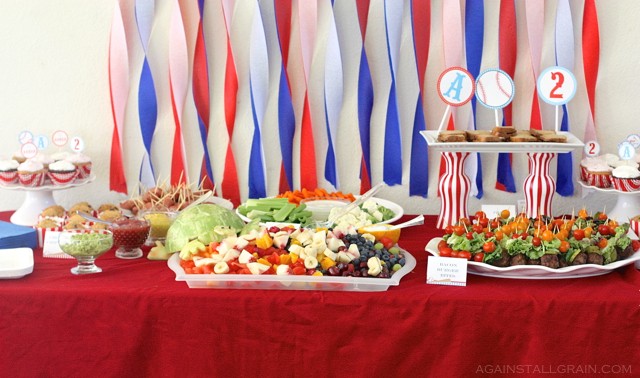 My little man turned two on Saturday and we threw him a pool party at our neighborhood clubhouse. We've been in a heat wave here, and because we were transporting the food from our house down the street, I wanted the menu to be easy and not require lots of oven time. I also wanted to incorporate all of Asher's favorite foods, but make it adult friendly too since the majority of the guests were our friends and family. And of course, I planned on it all being grain and dairy free.
Asher is currently obsessed with eating everything with a toothpick, so I also wanted the menu to be finger foods with as much skewered on toothpicks as possible. As to be expected with a toddler, especially when there's friends and games around, he didn't touch 1 bite of the food I prepared! Not even a cupcake. He's not much of a sweets guy, but I keep hoping for those quintessential birthday photos of cake and frosting smeared all over his face and he never pulls through! All of the guests thoroughly enjoyed the food though and didn't even know it was grain & dairy free, so mission accomplished!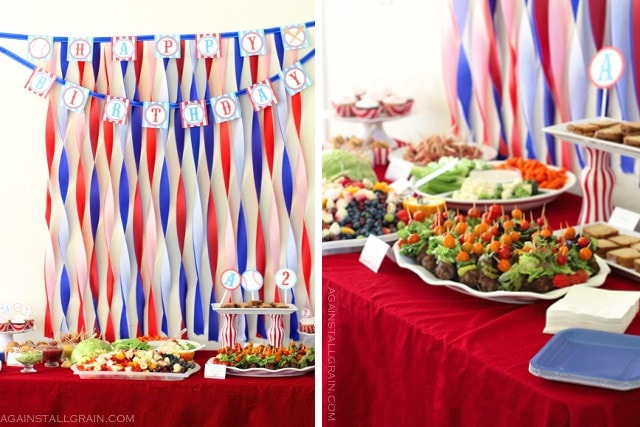 Instead of making burgers into patties, I quadrupled the recipe and rolled them into 60 bite-sized meatballs to avoid the use of forks. I used my sugar-free U.S. Wellness Meats bacon and omitted the bbq sauce and added a little dry mustard and garlic powder. Nearly 6 pounds of meat is pretty difficult to mix with your hands, so I used the dough hook with my kitchen aid and it mixed the meats together perfectly. I also omitted the chili powder and paprika to make sure the littlest guests would be able to enjoy them. We skewered the "meatballs" with lettuce, a pickle and a grape tomato and they were the perfect bite. The platter was cleared out before everything else and people kept asking "What is making these taste SO good?!"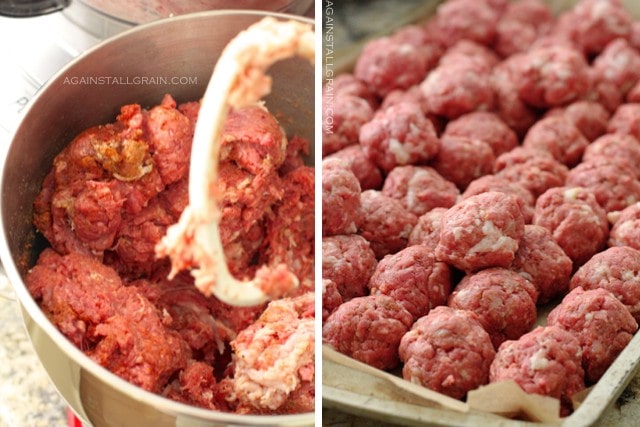 Here is the full menu: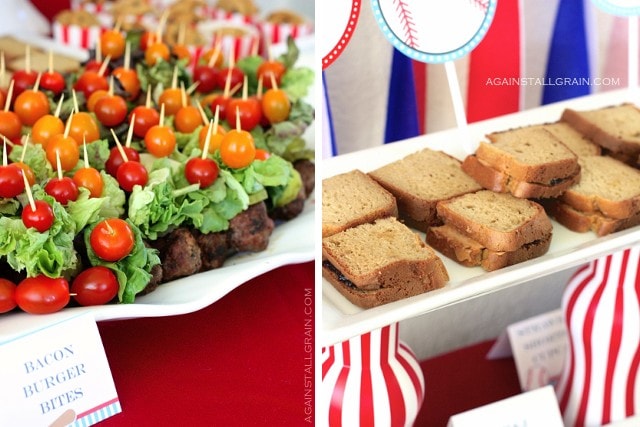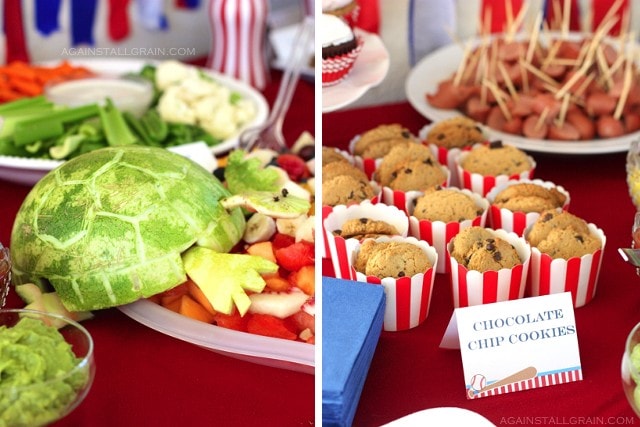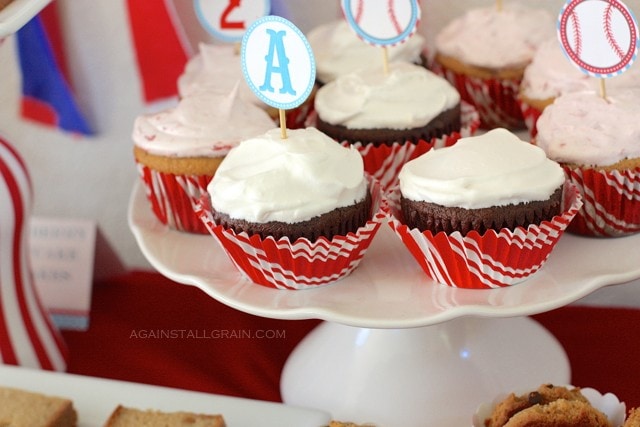 Just a little disclaimer because I'm asked this so often – No, Asher is not 100% Paleo. We eat the way we do primarily because of my auto-immune disease, but also because we've learned so much about the science of food now that we wouldn't go back even if I didn't have this disease. Asher doesn't have any food allergies and his tummy can handle everything just fine, so he eats certain grains and grass-fed dairy frequently. He is 100% gluten-free. When we're home he eats what I make, but he also loves brown rice cakes, gluten-free Canyon Bakehouse bread, plain grass-fed yogurt, and french fries (usually a treat when we're out to eat). He's fruit obsessed, so that's in my favor, and he will also down his vegetables when they're in a Thai curry sauce.