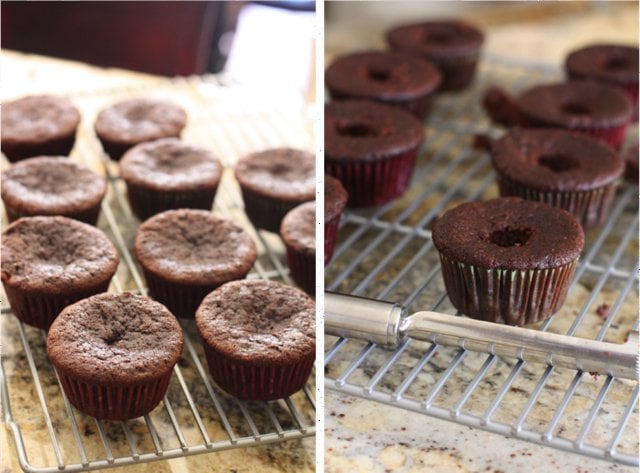 You may remember the great cupcake vs muffin debate we had on Facebook a few weeks ago. I asked you which recipe you'd like to see first and it was a pretty even split, but muffins won by just a hair. I posted the recipe for my Cherry Chocolate Muffins first, and now it's your moment cupcake lovers with these Black Forest Cupcakes with Whipped Cream Frosting!
You're probably asking yourself what the difference is between a muffin and cupcake. They are both cake like baked goods that come in a small single serving wrapper right? I'd say the biggest distinction between the two is frosting or no frosting. Muffins are also generally a little more dense than a cupcake and typically less sweet (although there are SO many exceptions to that rule!).
While I was developing this recipe, I came out with a few batches that were meant to be muffins but were just too sweet and a little too fluffy to feel like a fulfilling breakfast bread. So instead of forcing them into one category or another, I just made recipes for both!
The cupcakes use coconut oil while the muffins use cacao butter, and the cupcakes have a cherry compote filling and then are topped with a sweet whipped cream. These do fall in the center a little more than the muffins, so don't be alarmed if they sink a bit after you've removed them from the oven. You'll be filling the center and covering it up with frosting anyways!
Two little treats that seem alike, but have such different flavor profiles!
And lastly, here's a funny little difference I read: "If you threw a cupcake against the wall, you would hear something of a 'poof!' If you threw a muffin, you would hear a 'thud!'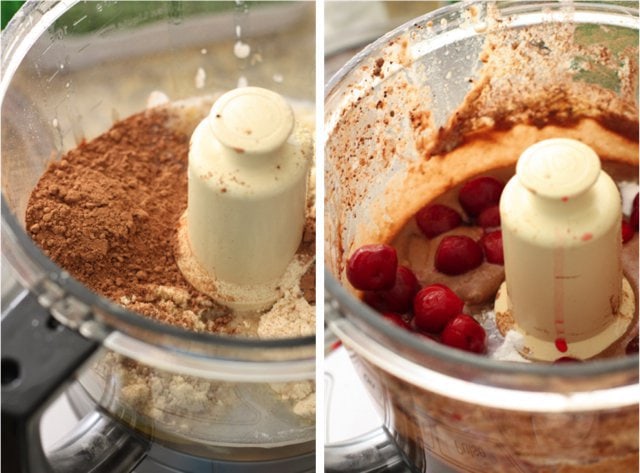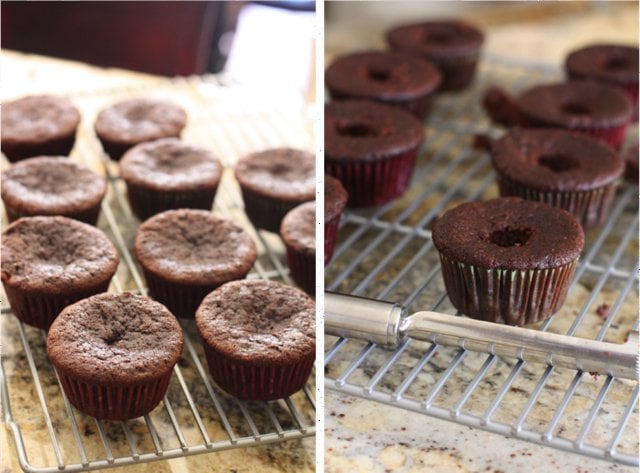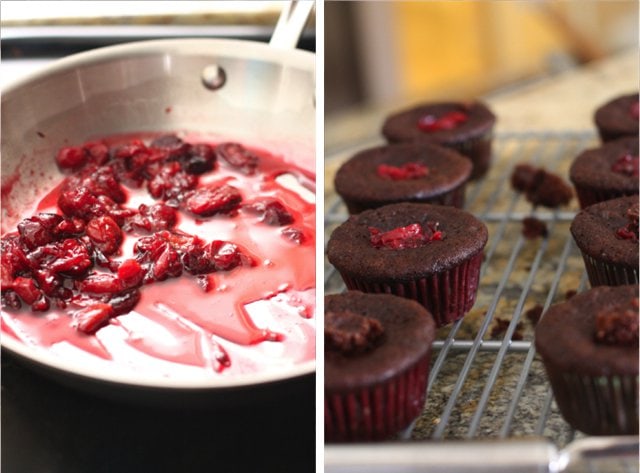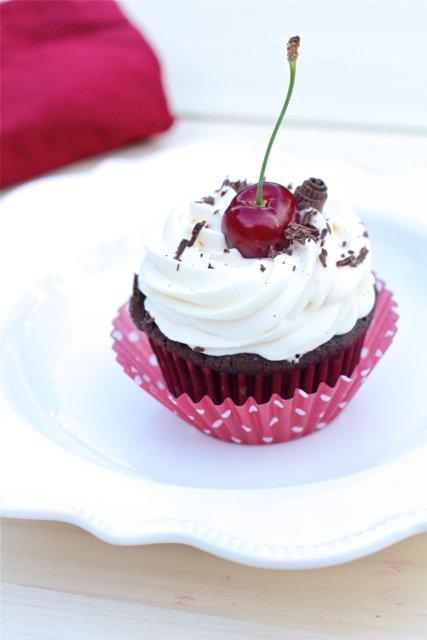 Shared with Slightly Indulgent Tuesdays