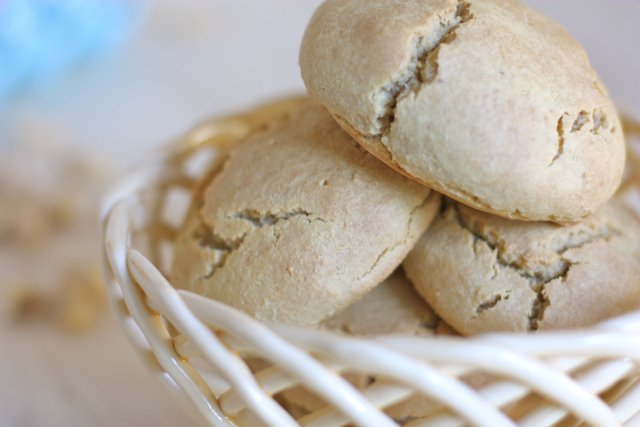 I'm having a little obsession with cashews lately; hence, this new recipe for Gluten Free Hamburger Buns.  I had used cashews previously for sauces like my zucchini pasta with creamy pesto or Mexican avocado crema, but had yet to experiment with the butter or flour until recently with my sandwich bread. I think the biggest problem most Paleo and SCD people face is boredom, and I was getting bored with the flavor and texture of almond flour. That's why you have seen a lot of recipes using both coconut and almond flours, or some without almond flour at all.
I set out to make this gluten free hamburger bun recipe free of almond flour, but lo and behold, it needed the little brown nuts after all. Almond are so good for you, so I shouldn't complain I guess. I wasn't planning on making this a 3-nut recipe, but it actually gives it a great texture and a very even taste. All of the different flours have their own properties that work cohesively; coconut – helps to prevent soggy bread and makes them sturdy, almond- lends some healthy fat, and cashews– makes them a little lighter and fluffier.
Personally, I think this recipe beats out our old rolls that we used to use as hamburger buns. They were good, but they crumbled when you ate a big juicy burger on them. These are strong and hold up to the biggest, messy burger you can concoct. They are still a little dense and not as fluffy as a standard gluten bun, but I'm pretty positive that there's no way to achieve that with grain-free flours and without the use of yeast.
My husband seems to think otherwise. I told him he's crazy and he doesn't know a thing about baking. 🙂 Seriously though, while eating these burgers we had this whole conversation about how he has faith in me that I can create an In-N-Out type burger bun that is Paleo friendly and we can get rich by selling the recipe. I love him, but that's a little too much faith in me! He actually did really love these, especially as a way better alternative to a lettuce bun, but still can't get it through his head that grain-free buns will never be flaky, light, and fluffy!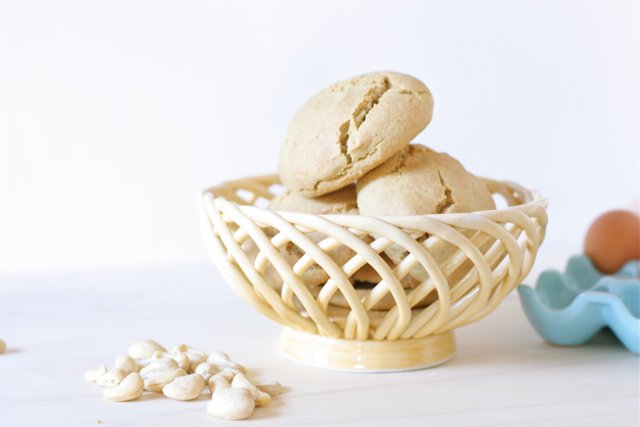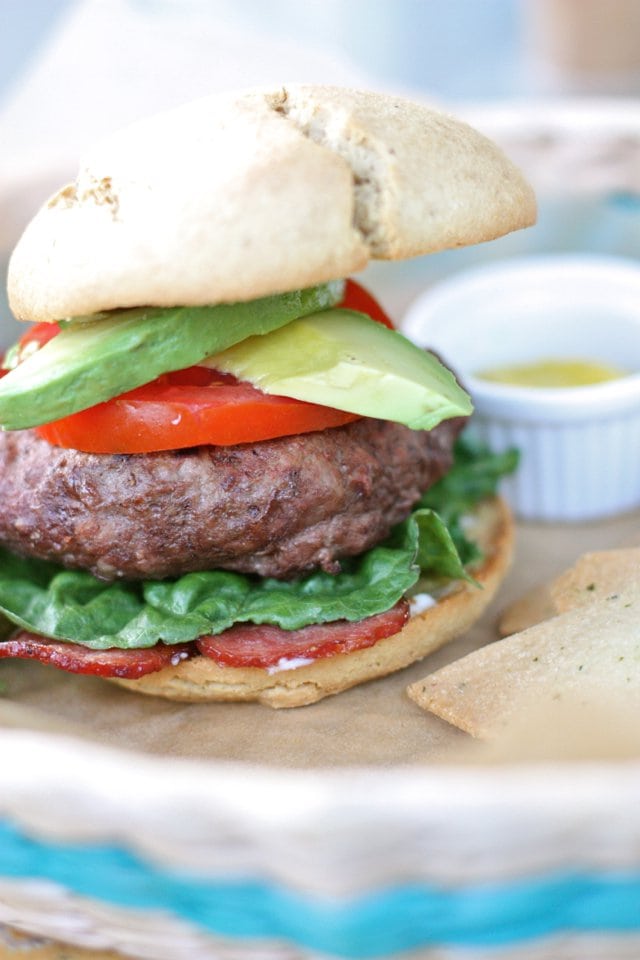 Shared this week with Allergy Free Wednesdays