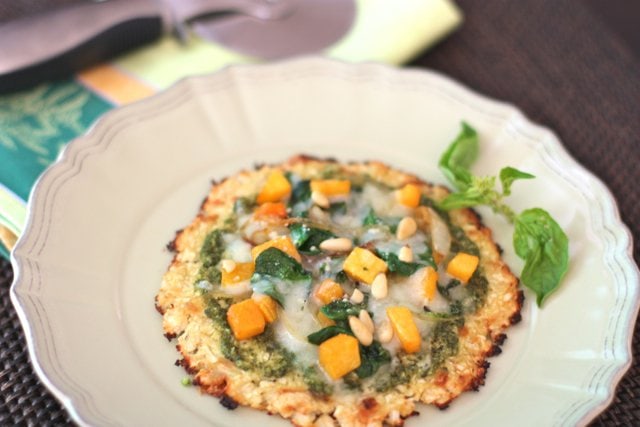 I love anything with pesto on it. Add some gruyere and I'm smitten. 
This is another version of my Cauliflower Crust Pizza, but this one is vegetarian. It's piled high with caramelized onions, sautéed spinach, butternut squash and gruyere cheese. I used a pesto sauce as the base instead of a tomato sauce since it can be overpowering at times, and I wanted the flavors of these veggies to really shine. 
Because the crust is pre-baked, you'll want to cook all of your vegetables ahead of time. I use a little cheat for the caramelized onions here. Usually, you would cook the onions over very low heat for about 45 minutes stirring every so often until the naturals sugars are brought out and the onions are soft. Here, I add a little honey to the pan and cook them over medium heat for about half the time to speed up the process. 
There's quite a bit of cheese on this pizza, as it's in the crust, the sauce and on top. If you want to minimize your dairy, I'd suggest eliminating the Parmesan cheese from the pesto sauce and possibly reducing the amount of gruyere on top. I haven't made the crust without the cheese, so if you can handle dairy, I'd leave that in.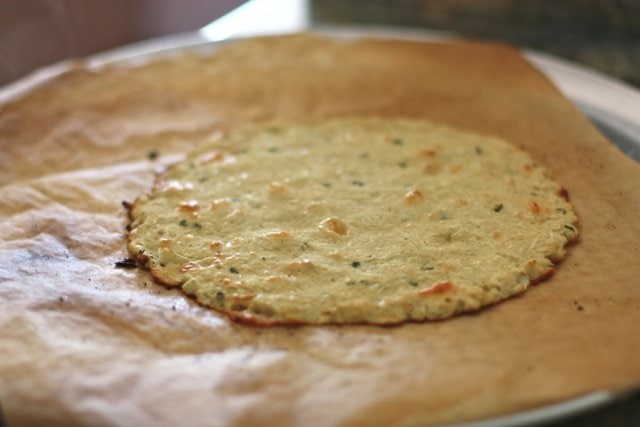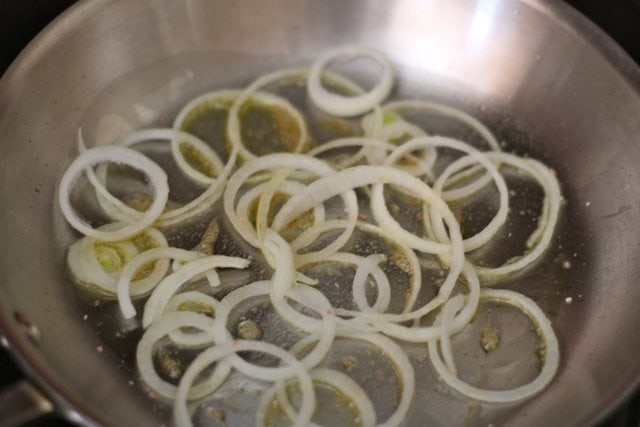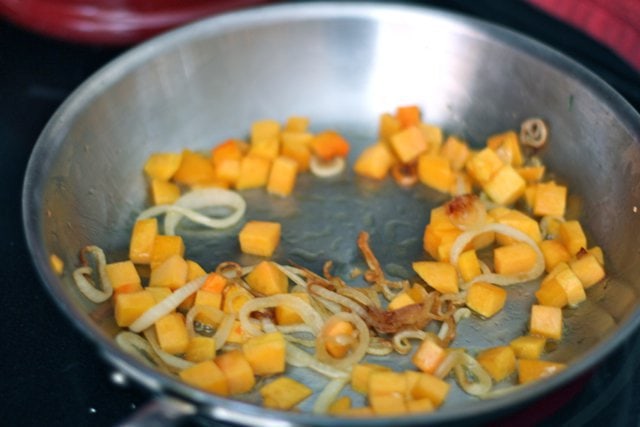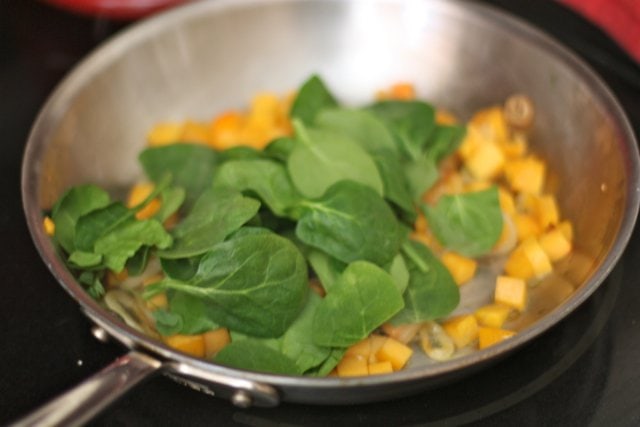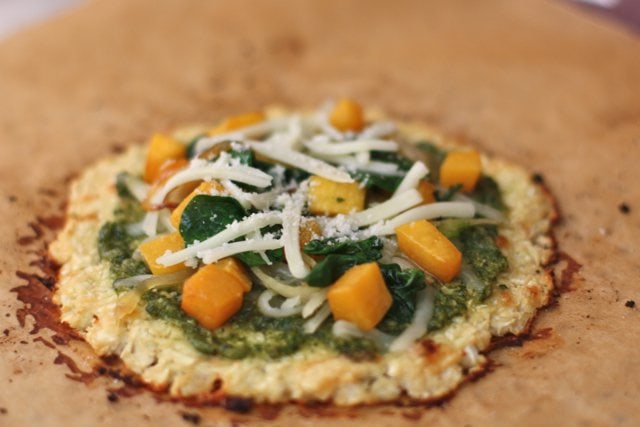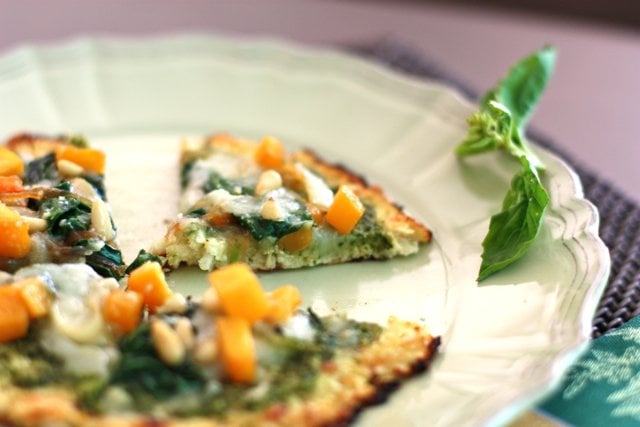 Shared with GFE Virtual GF Support Group