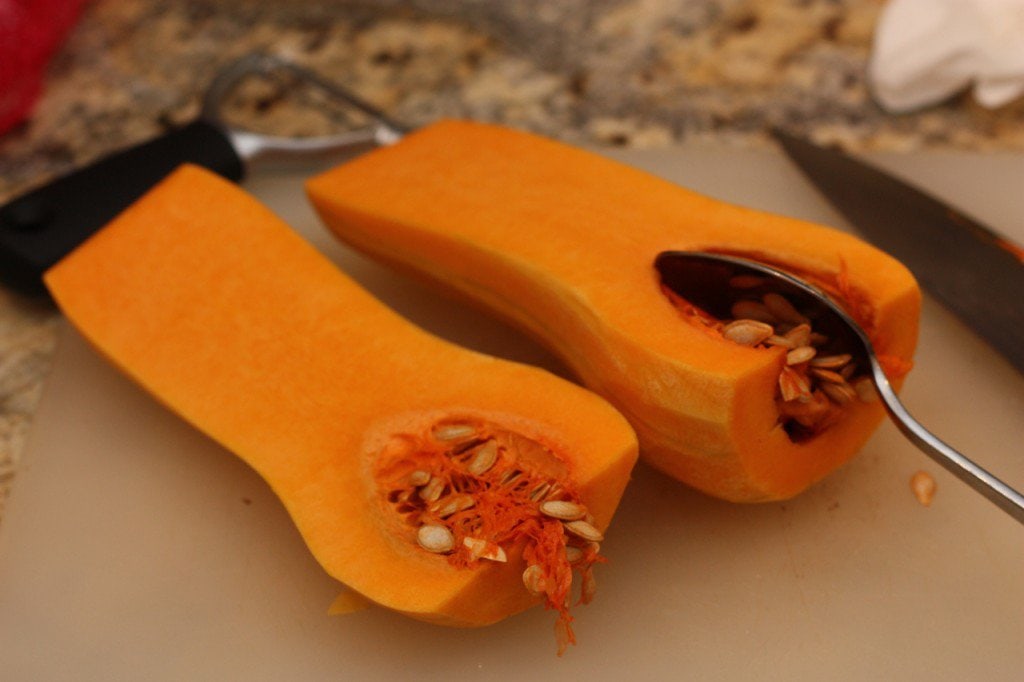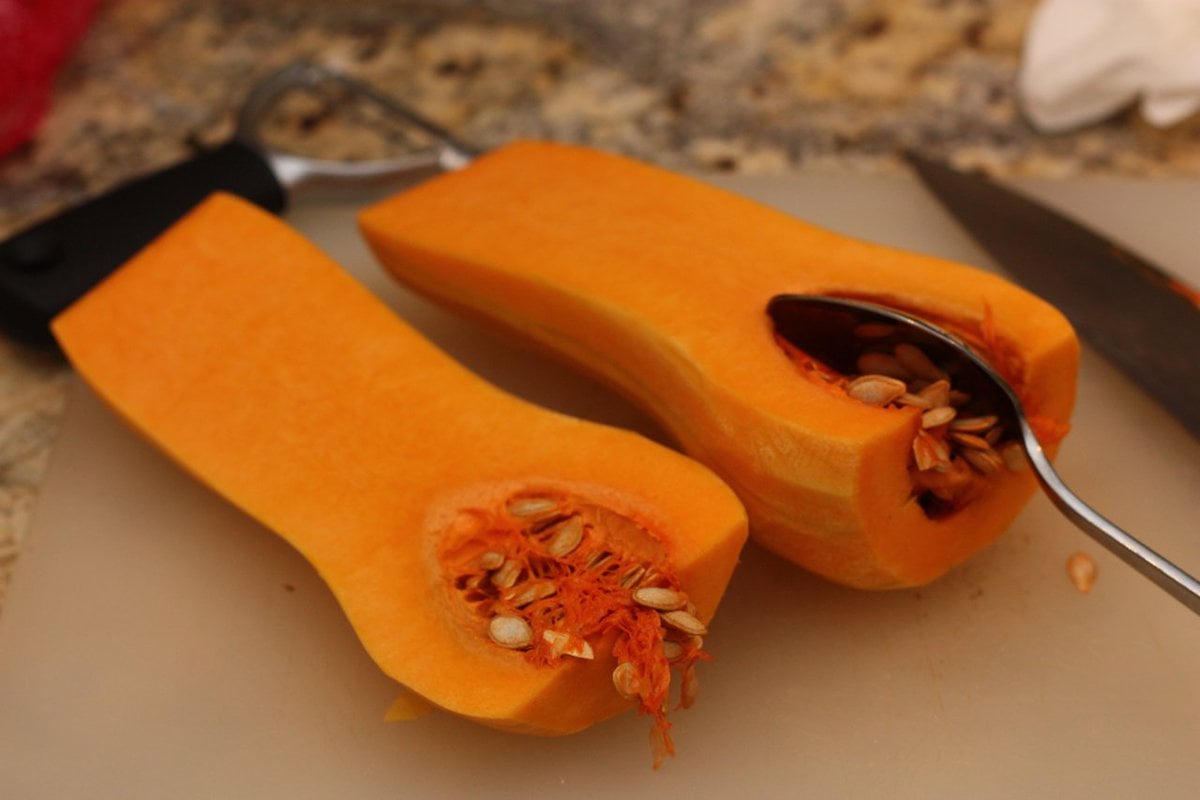 Butternut squash is the quintessential Fall comfort food to me. I love the silky texture when its cooked, the rich buttery flavor, and of course the vibrant orange hue.
Butternut squash, along with a lot of the other members in the gourd family, are low in fat and high in fiber. That bright orange color I love so much is actually a visible cue that the squash is rich in beta-carotene, which turns into Vitamin A. Along with significantly high doses of potassium and vitamin B-6, butternut squash is also rich in antioxidant-rich Vitamin C which can aid in reducing inflammation. Always a plus for those of us with inflammatory diseases.
The thought of preparing a butternut squash was intimidating to me for the longest time. I used to always buy it pre-cut, and probably treated with chemicals to prevent browning. Once I finally did it myself, I wondered why I ever spent so much on the prepared bags! It's almost half the price to just buy your own, peel it, and cube it. If you were like me, you'll be surprised at how easy it is.
To Prepare:
1. Lay the squash on its side, and cut about 1/4 inch off of each end to remove the stems
2. Hold the squash in one hand, and use a vegetable peeler to strip off the layer of skin. Make sure you get through the light yellow skin and see the colorful fruit (yes it's technically a fruit!)
3. Stand it up on one flat end and use a very sharp knife to slice it along the long end
4. Remove the seeds and stringy pulp with a spoon or ice cream scoop
5. Slice each half into 1 inch strips, and then slice across to make 1 inch cubes
To Roast:
1. Toss the cubes in a tablespoon of olive oil and sprinkle with salt and pepper
2. Roast at 400 degrees, turning occasionally, for 20 minutes or until the squash is slightly tender and browned
Butternut Squash Recipes
Roasted Butternut Squash with Maple Sage Brown Butter