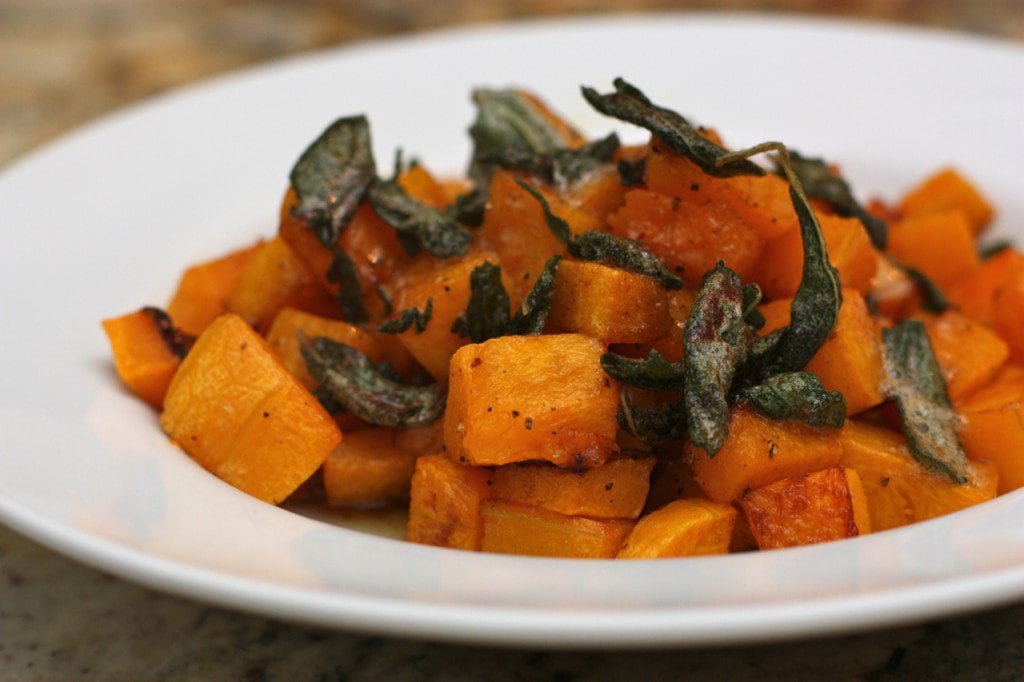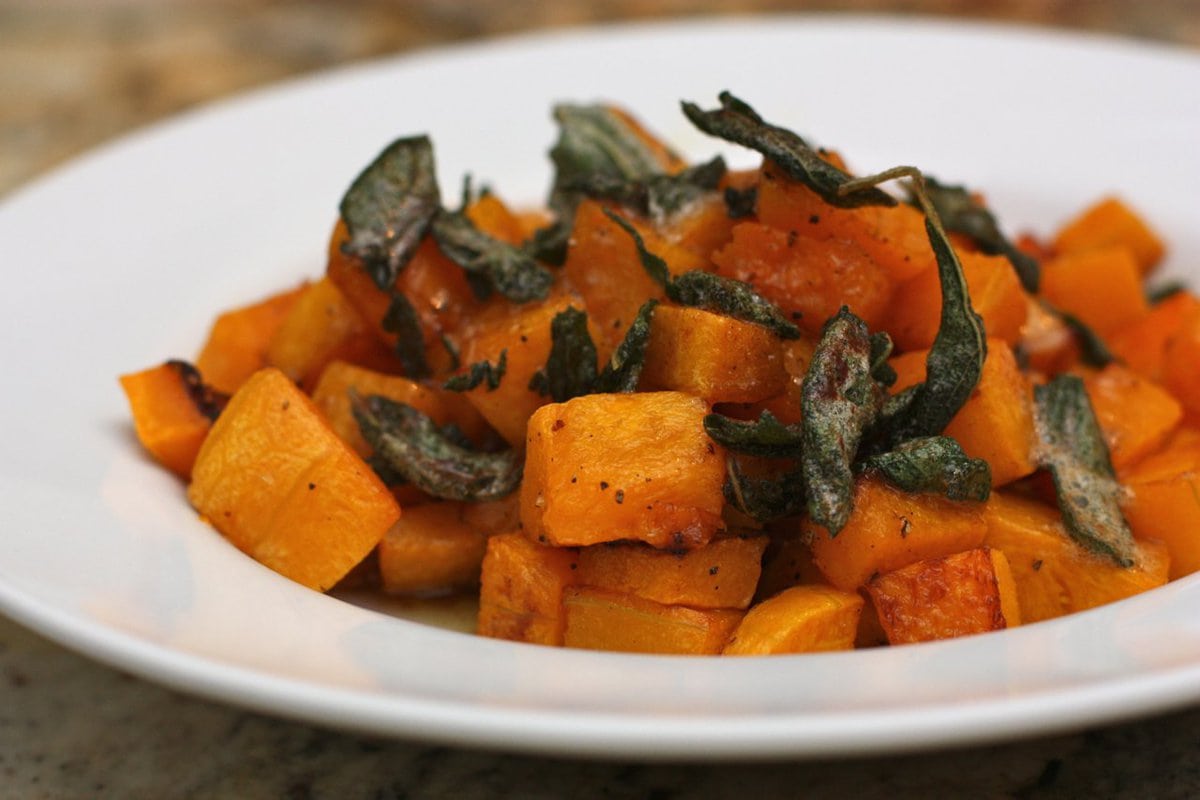 I made a trial Thanksgiving dinner the other night and am so happy with the recipe I came up with for this Roasted Butternut Squash with Maple Sage Brown Butter. Try saying that 5 times fast!
I love candied yams, but since starting the Specific Carbohydrate Diet, gave up potatoes along with the grains. As I've been planning my Thanksgiving menu, I wanted to have a dish that resembled  the rich sweetness of the perennial Thanksgiving favorite.
While there aren't melted marshmallows on top, this dish is every bit as sweet without the refined sugar and starches.  Butternut squash is a delectable and accessible Fall and Winter vegetable, so feel free to make this as a side with any meal! No need to wait until Thanksgiving.