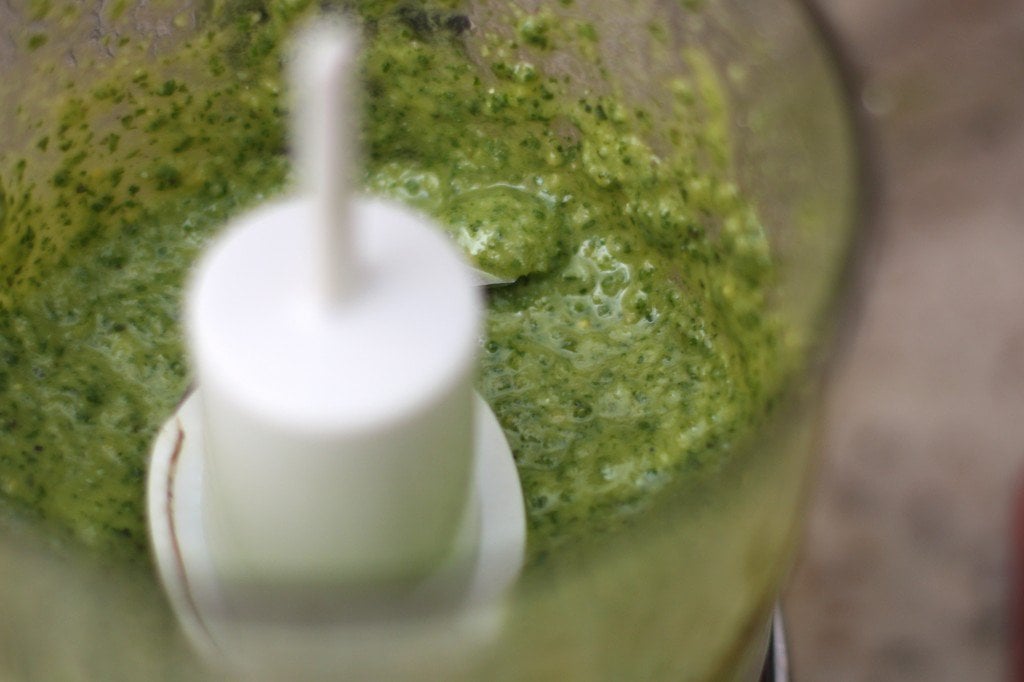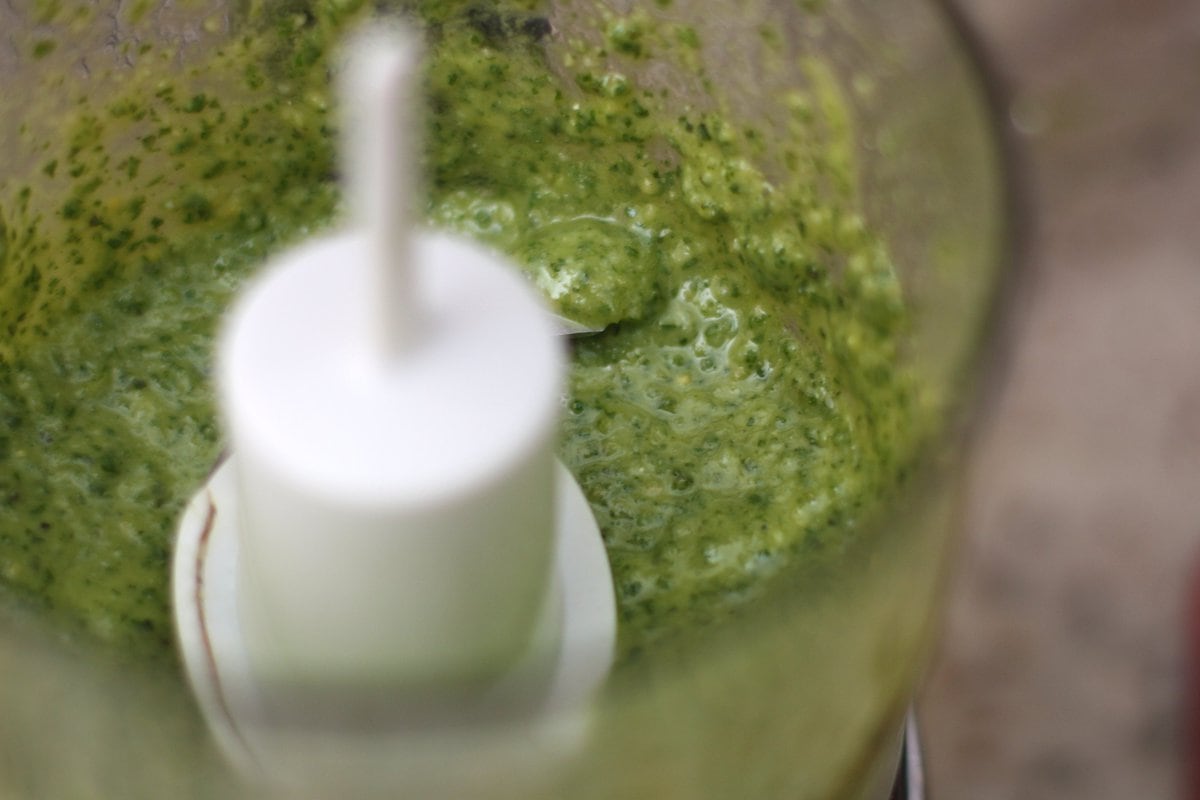 Use this sauce on pizzas, spaghetti squash, or drizzled over fish! 
Pesto Sauce
Danielle Walker - AgainstAllGrain.com
Ingredients:
 1/2 cup basil leaves, packed tightly
1 garlic clove
2 tablespoons pinenuts
1/8 teaspoon salt
2 tablespoons Parmesan cheese
1/4 cup virgin olive oil
Instructions:
Place the first five ingredients in a food processor or blender and blend until finely chopped.
With the machine running, slowly drizzle in the olive oil until combined.
Use the sauce immediately, or store in an airtight container for 1 week. To help keep the sauce fresh, pour a tablespoon of olive oil on top to help seal out the air.