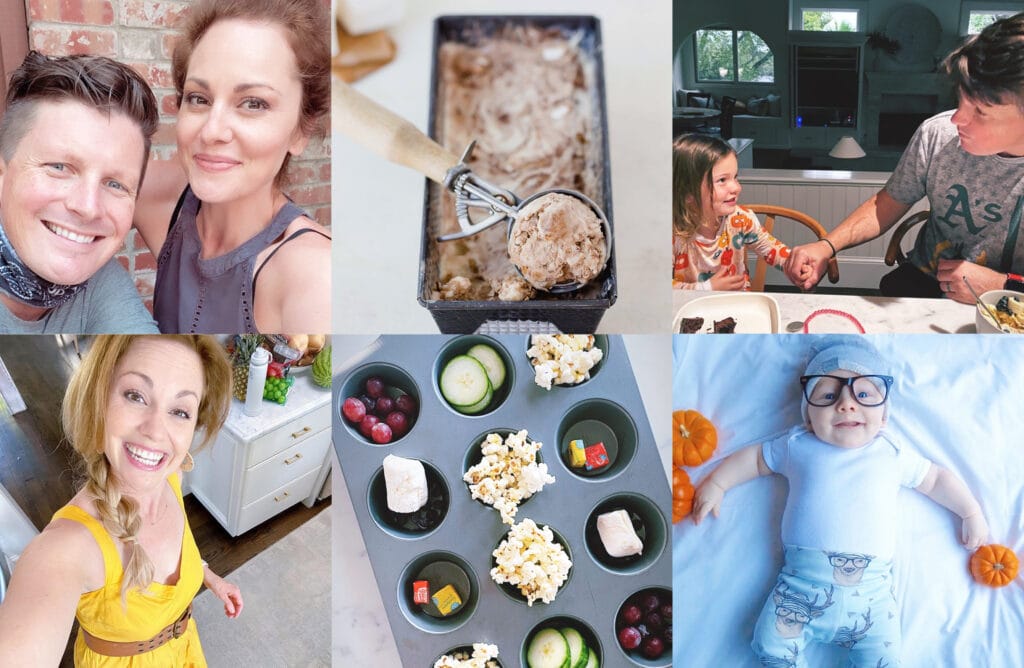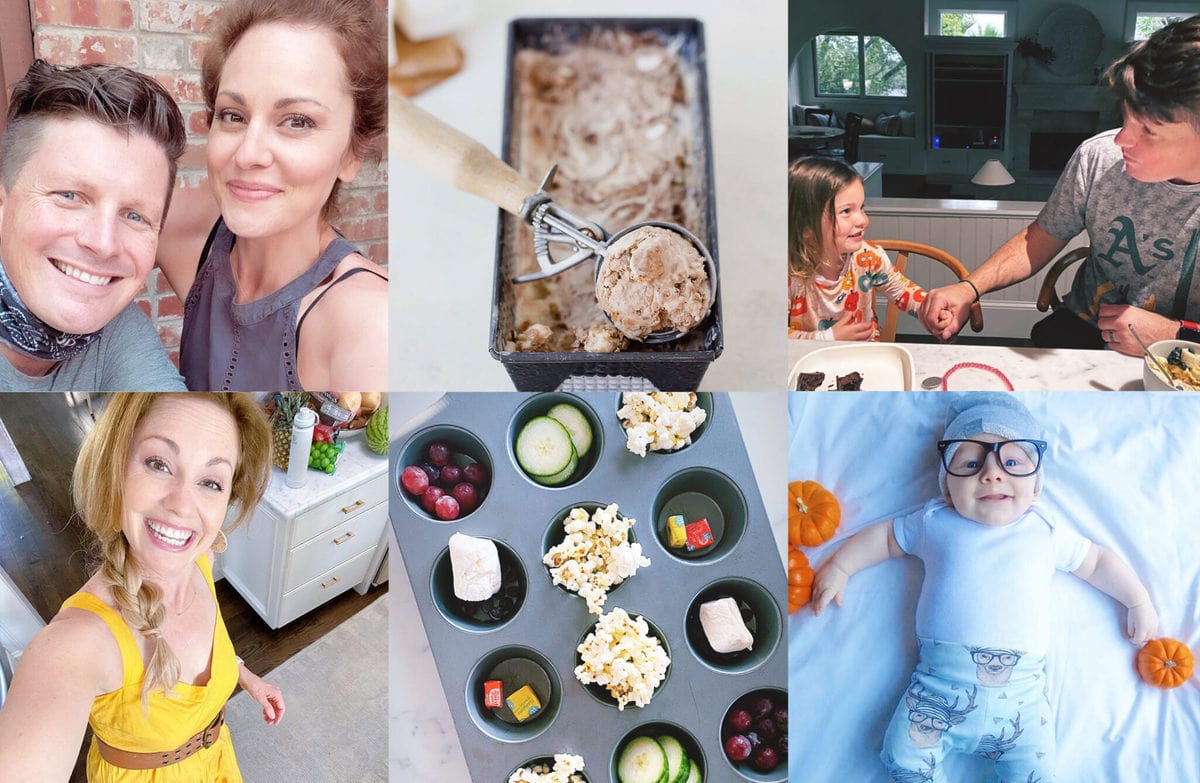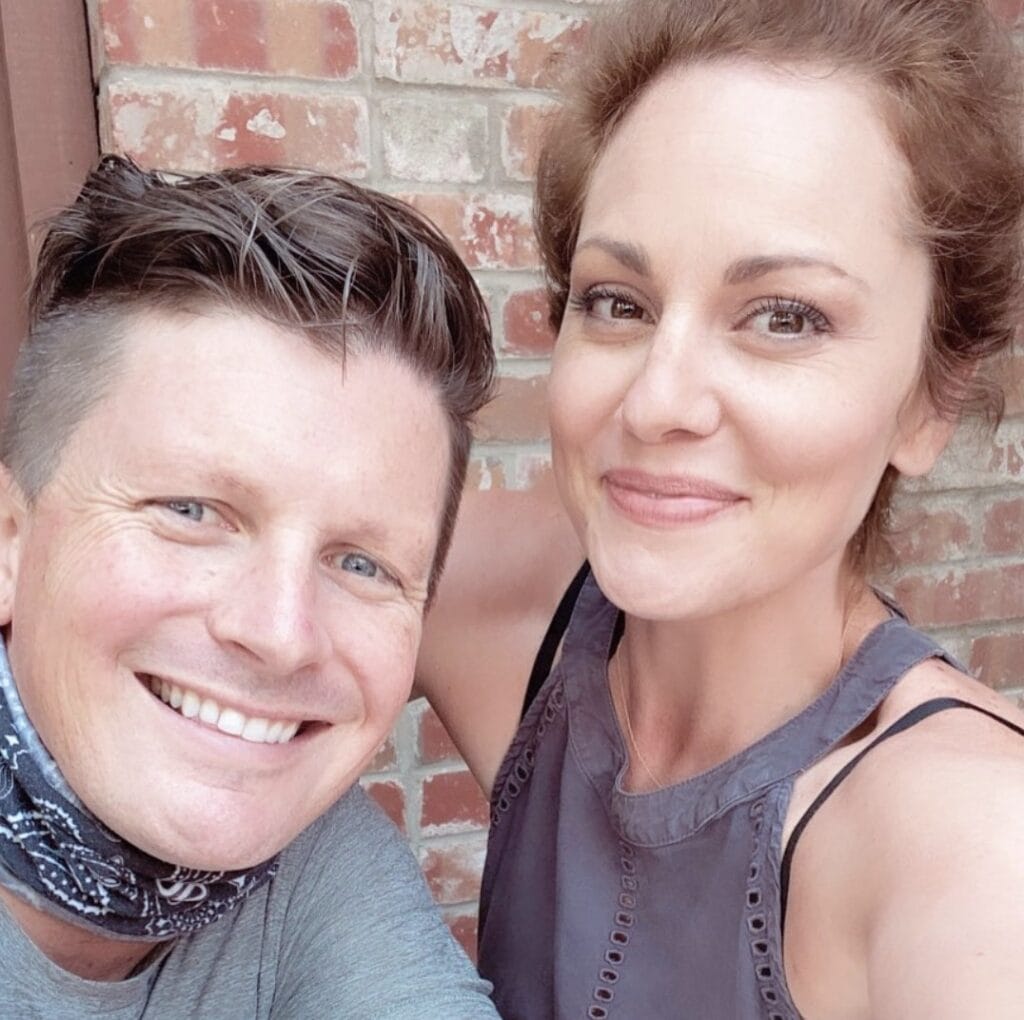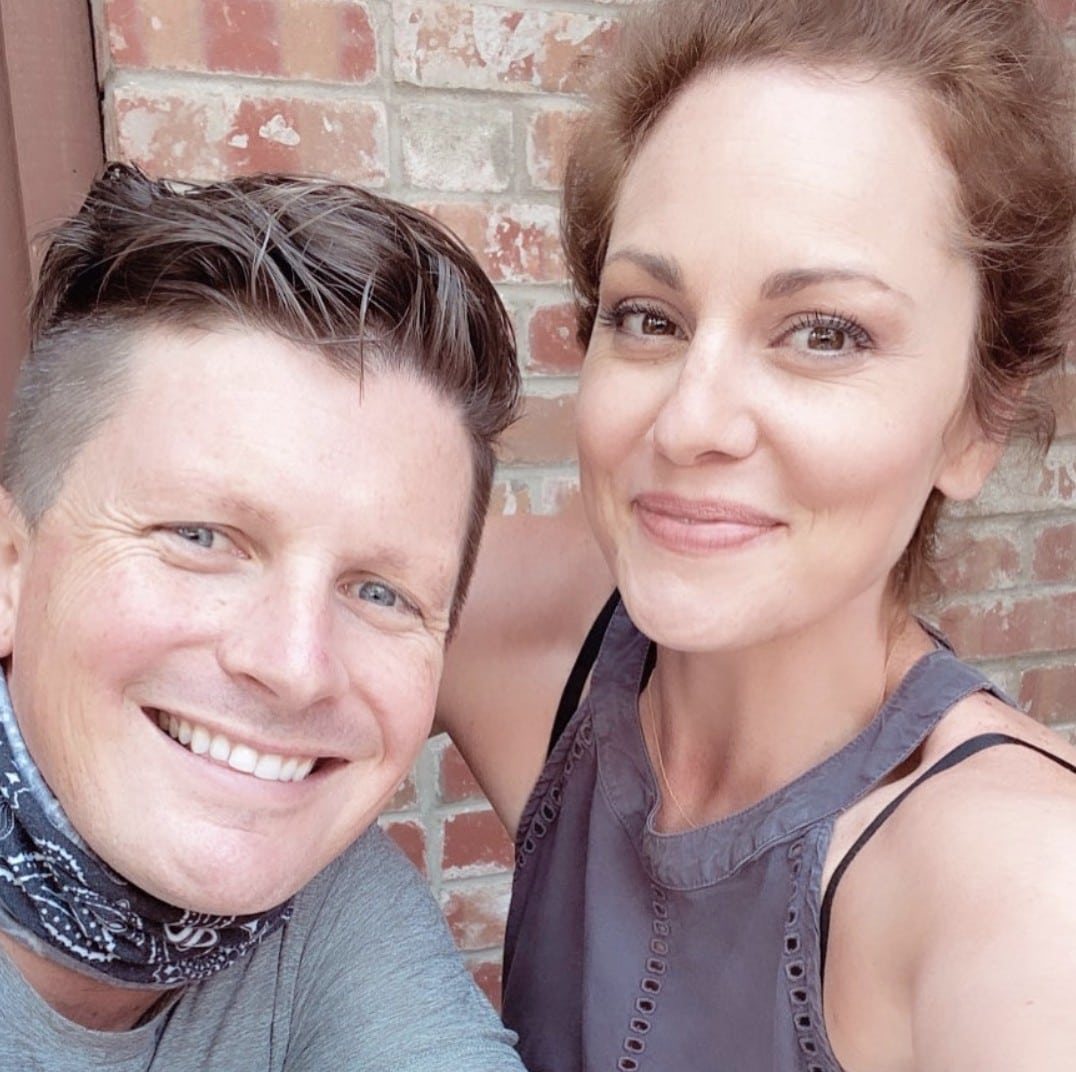 thank you for all of your anniversary well wishes! 🤍🤍🤍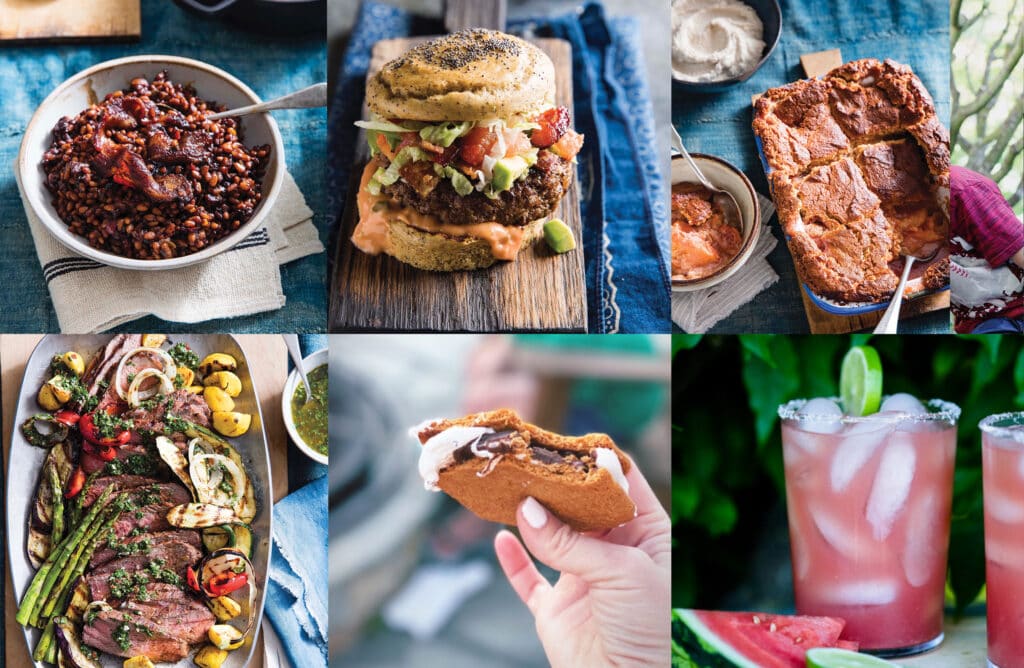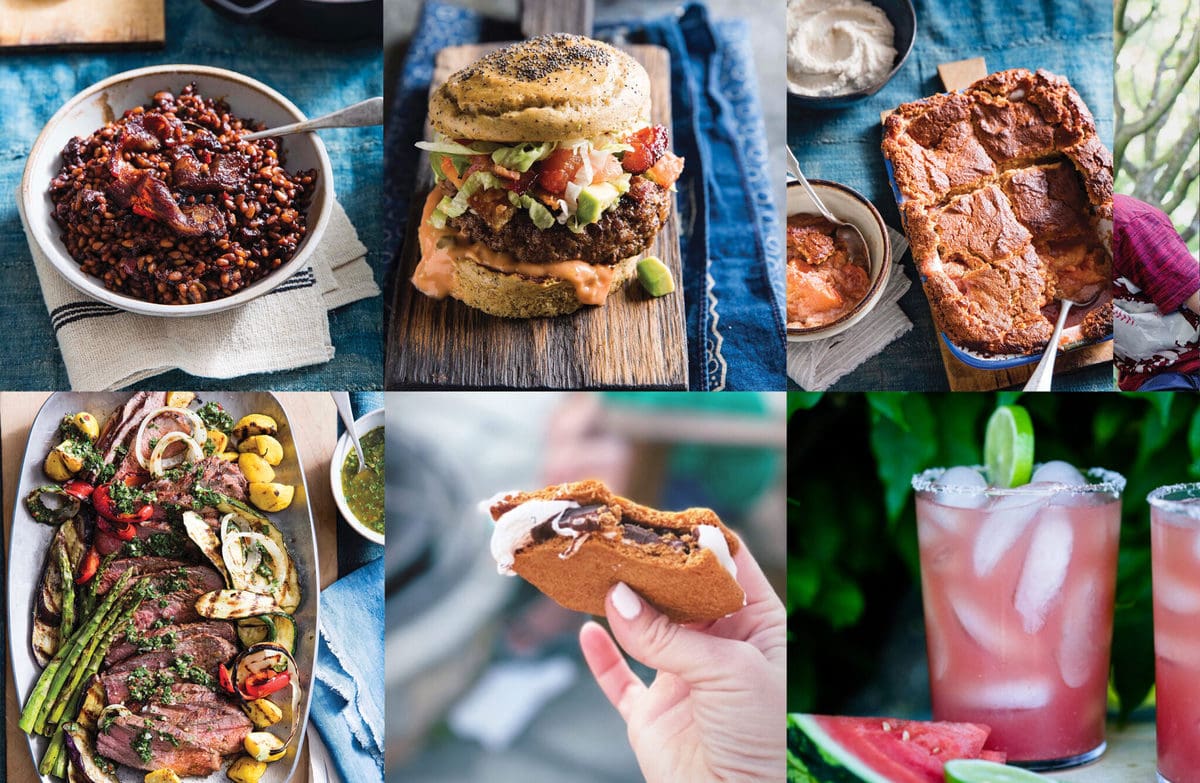 I hope you all enjoyed your labor day weekend!
We typically have a big BBQ in our backyard with family and friends while the kids run through the sprinklers all day, and then we of course finish the day with roasting some homemade marshmallows for s'mores! Even though this year looked and felt much different, we celebrated with some delicious food. I have so many recipe ideas from my Celebrations Cookbook as well as a bunch of recipes on the blog!
-Tri-Tip with Grilled Vegetables and Chimichurri Sauce p. 127
-Baked "Beans" p 128
-Peach Cobbler p 132
-BLT Burger with Special Sauce p 172
-Berry Tart with Vanilla Bean Custard p 178
-Watermelon Margarita
-Crunchy Graham Crackers
-Gluten-free Homemade Marshmallows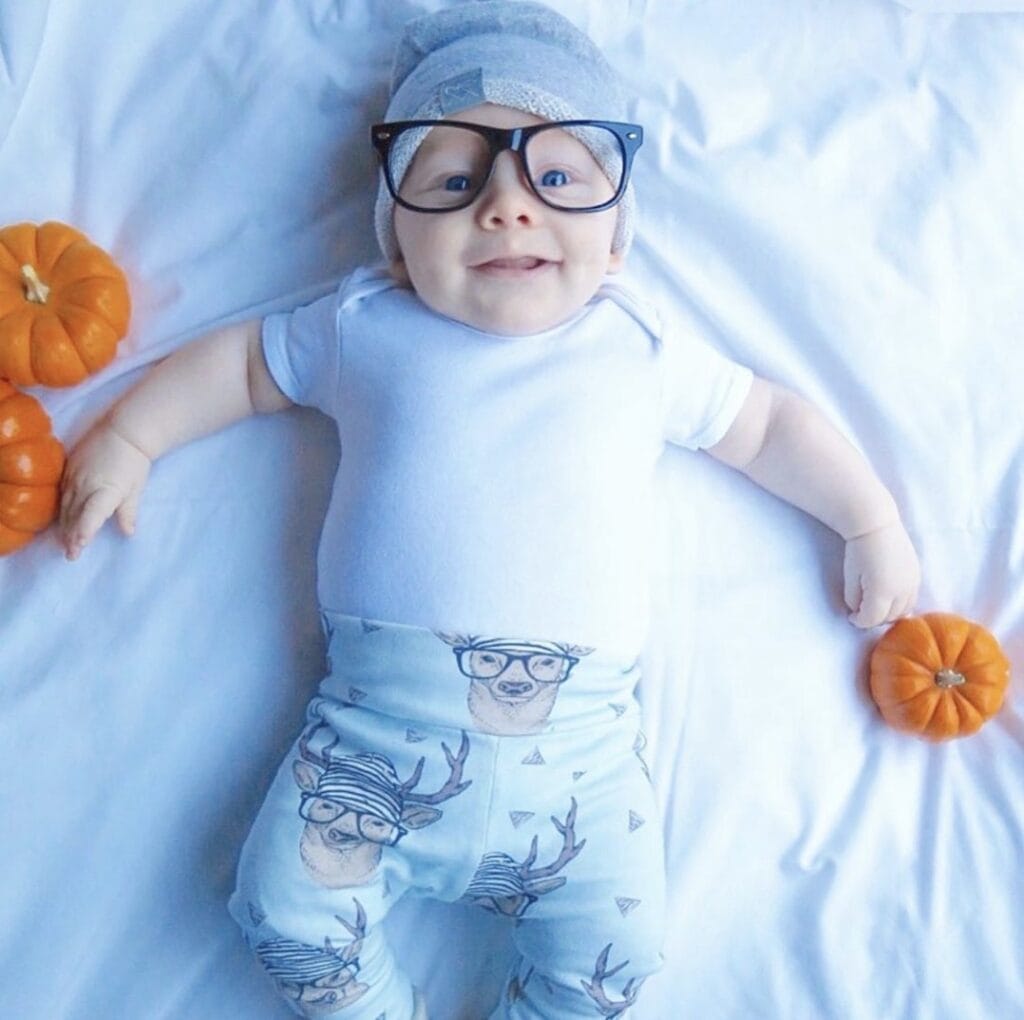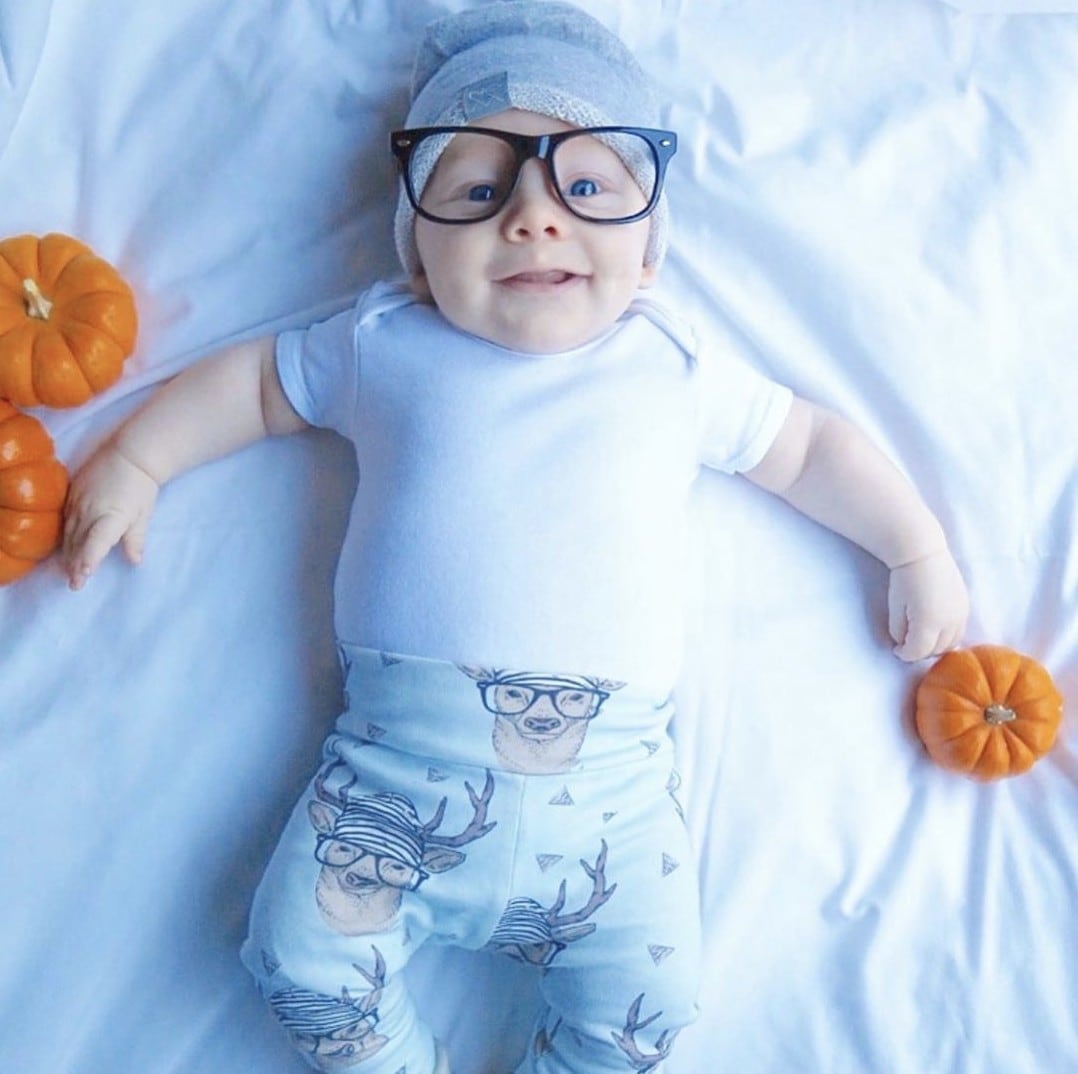 So my kids asked to see their baby books the other night. 😳
Problem.
Asher's has photos and text until about 14 months. He has a pretty awesome scrapbook that I made online and printed page by page. The company went out of business after he turned 1. 😭
Easton's has about 1/2 the text for the first year, and zero photos. I got pregnant with Kezia when he was about 9 months so…. I DID save his first little curl from his first haircut. And his "birth announcement" was our Xmas card.
Kezia I tried to do better at and wrote things down. But still zero photos. Hospital bracelet and a birth announcement. But that's it. 🤣
They were like "mom! Where's all of our pictures like Asher!?"
It kicked my butt into gear and I've been spending the last few evenings after they go to bed weeding through the last 5 years of photos on my phone to print photos for their 1st year books so they're up to par with Asher.
Once I get that done, I'm hoping to print a book of highlights for each year. That means I have 9 to catch up on 🥴
This picture of Easton's first Halloween dressed as a "hipster" gave us some giggles. What did you dress your baby as for their first Halloween?
Kezia was the Athletics Stomper 🐘 and Asher was a monkey. 😍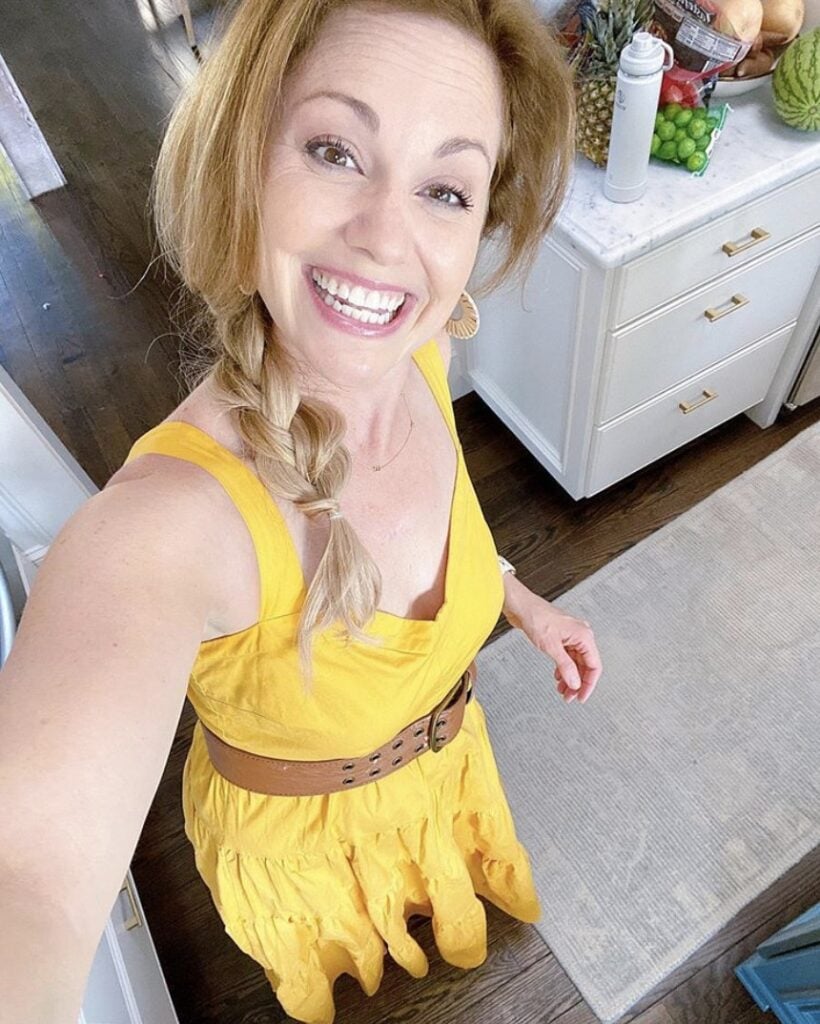 ☀️ 🍋 ☀️
We celebrated our anniversary with a little office-date, takeout, and a rented 90's romcom!
I've had such a travel bug lately so we've been renting movies that are filmed in Europe to hold me over 😂
We went to Greece 🇬🇷 with Mama Mia a few weeks ago, and to Italy 🇮🇹 with Only You on this date.
What else should we watch?! 🧳 ✈️ 👇
ps I have so much food in my teeth in this picture but I'm smiling and in the happiest, sunshiny yellow so I don't care 🤣 I cannot remember what I ate that would leave that much remanence. Seaweed?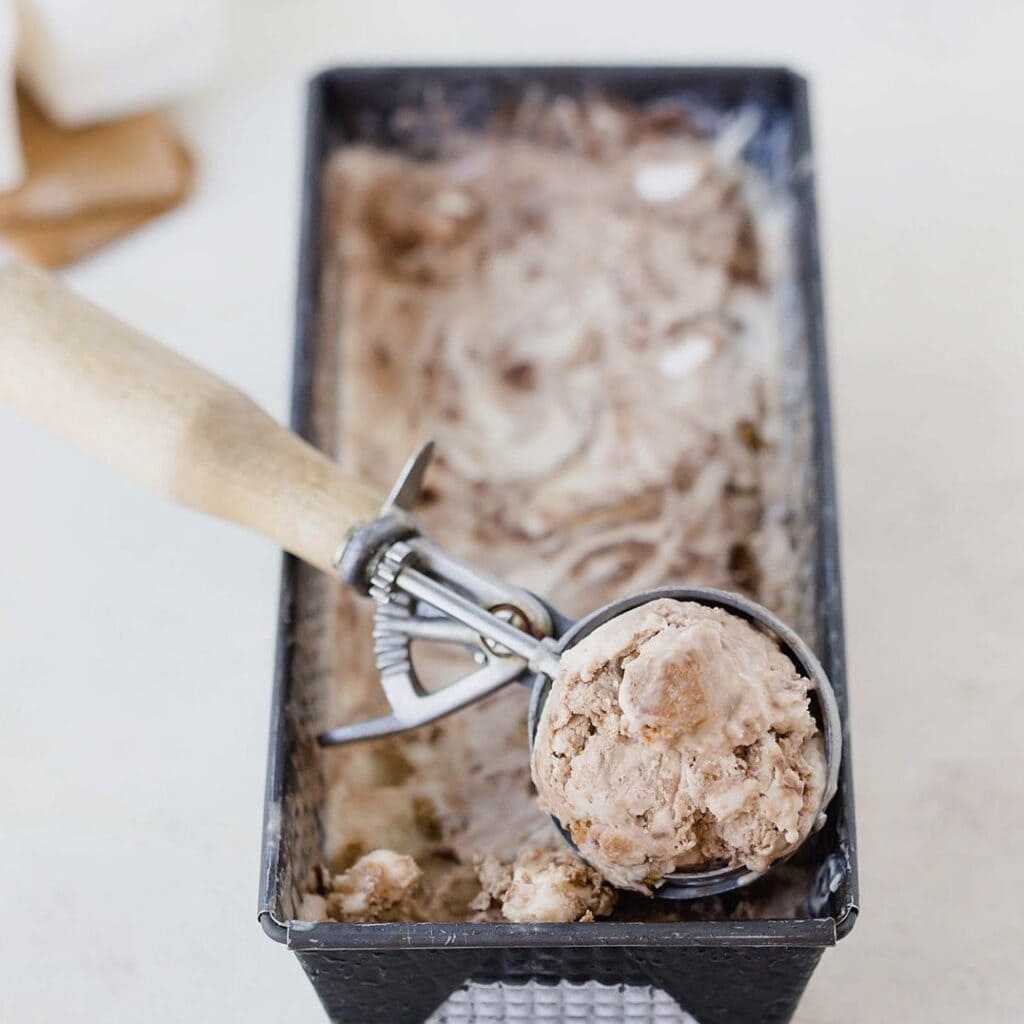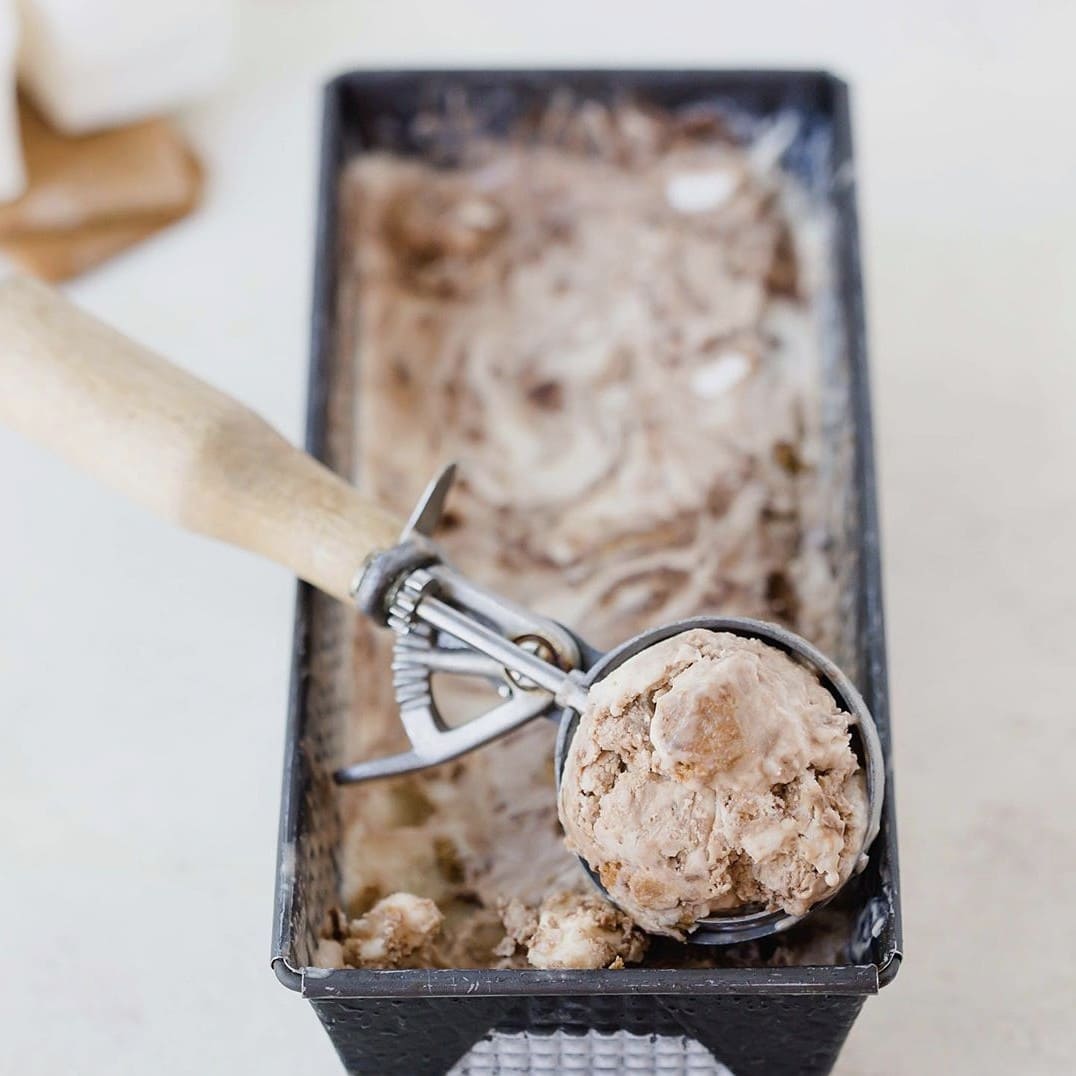 🚨New Recipe! Are you still in summer mode or have you started baking fall inspired recipes?
My kids are still asking for smores all the time, which take a little bit more planning, plus with all of the wildfires and our air filled with enough smoke as it is, we're not using our fire pit.
This new recipe for S'mores Ice Cream has been a fun activity to do with the kids and a nice treat for these hot days – it was 110 yesterday! 🥵.
This recipe is gluten-free, dairy-free, refined sugar-free and tastes like a classic roasted s'more but as an ice cream! 🍦
View this post on Instagram
My kids picked the song 😆
Homemade grain-free and gluten-free pizza from my Eat What You Love cookbook!
If you don't have a copy of the book yet – here's the recipe! If you do have the book – see my tips for making these in bulk and freezing them plus a bunch of topping ideas!
1⁄2 cup full-fat coconut milk
2 tablespoons finely ground golden flaxseeds
5 teaspoons gluten-free active dry yeast
1 tablespoon honey
4 eggs
1⁄4 cup extra-virgin olive oil
1 teaspoon apple cider vinegar
11⁄2 cups arrowroot powder
1⁄2 cup coconut flour
11⁄2 teaspoons Grain-Free Baking Powder (page 312)
1 teaspoon fine sea salt
Warm coconut milk on low heat to 110°F.
Combine warmed coconut milk, flaxseeds, yeast, & honey. Let mixture sit for 4 to 5 minutes, until it begins to foam.
Whisk in eggs, oil, & vinegar. Add arrowroot, coconut flour, baking powder, & salt & whisk again, until well incorporated. Cover bowl with a kitchen towel & let it sit for 1 hour at room temperature.
Preheat oven to 500°F & have a pizza stone ready. (If your stone is prone to sticking, place a piece of parchment paper on top or lightly grease it with olive oil.)
Scoop half the dough onto the prepared stone & use an offset spatula to evenly spread it into a thin 10-inch circle; the outer edge of the dough can be slightly thicker. If any air bubbles or holes appear, just smooth it with the spatula. Bake for 6 minutes, until the crust is crispy & golden brown around the edges. (For a very crisp crust, remove the crust from the stone after 6 minutes, place it directly on the oven rack, & bake for 2 minutes more.) Transfer the crust to a wire rack to cool. Repeat with the remaining dough.
View this post on Instagram
Dairy-Free Beef Stroganoff
I went live with a follower, Alyssa, to get to know her and make one of her favorite dinners – my dairy-free Beef Stroganoff!
Cook along with us, get to know Alyssa and her journey to Paleo, and hear my tips and tricks and answers to some commonly asked questions!
View this post on Instagram
I just read that LA "cancelled" Halloween. I have a feeling we'll be getting that news up here soon too, so I'm throwing it back to April when we celebrated a quarantine holiday each week – Easter, Halloween, Thanksgiving, and finally Christmas!
It may not be the same this year, but we can still have fun indoors and with our little families!
This week is still one of our favorite quarantine memories, so I think we'll be repeating a lot of it for the real Halloween next month!
🎃🎃🎃
We spent that whole week in April doing all things Halloween themed – books, movies, crafts, baking, and cooking. On the final day, we threw a little Halloween party with Pin the Nose on the Jack-o-Lantern, Bobbing for Apples (in my Dutch Oven 😆), Donuts on a String, and we taught my kids how to Limbo. Well, we tried. But it turns out I'm not as limber as I once was during my roller skating days. 🥴
To cap off the night, Ryan and I ran bedroom to bedroom and let the kids trick-or-treat at each door. It was hysterical and a much needed comic relief!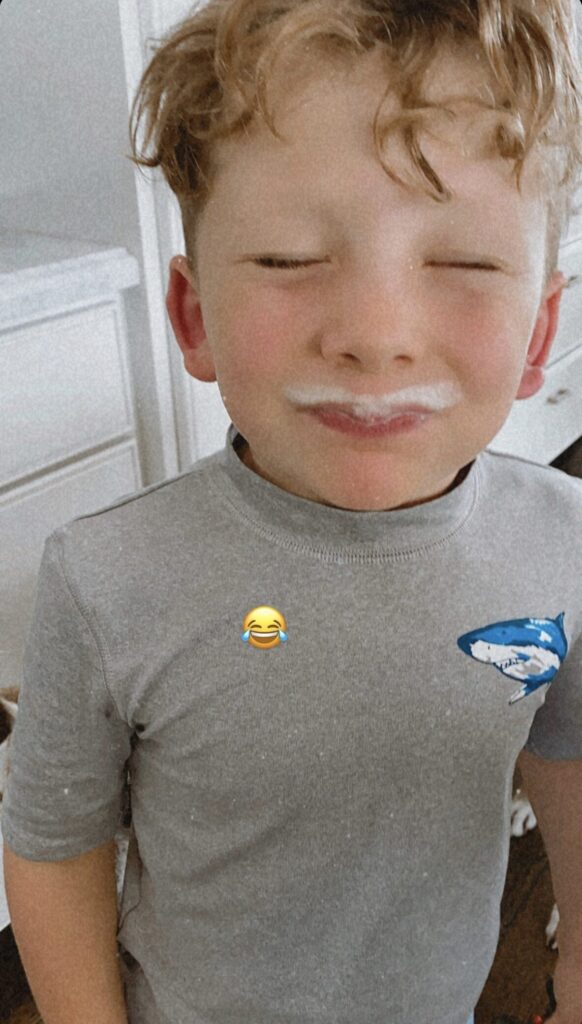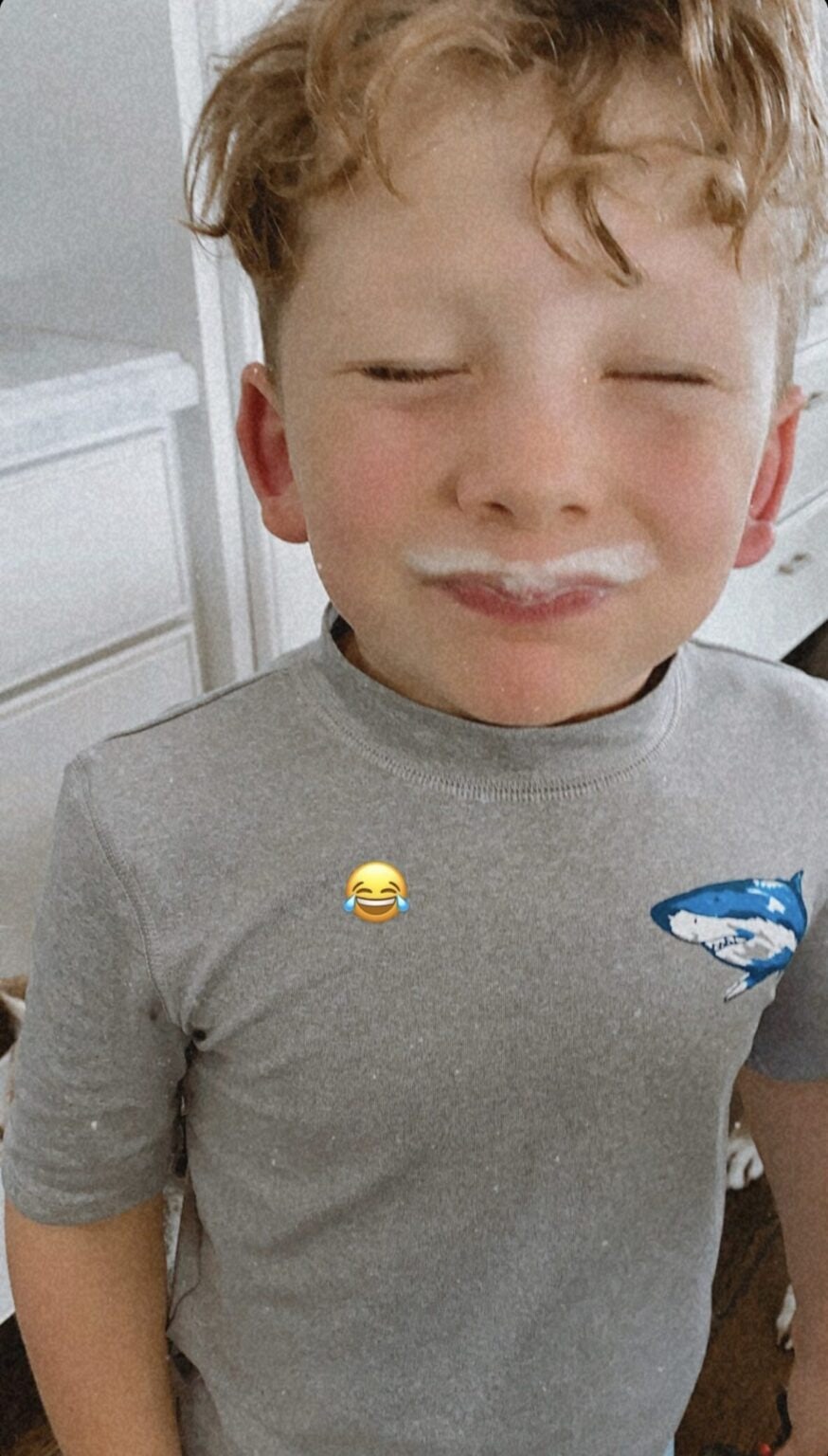 Milk mustache for a new recipe coming so very soon!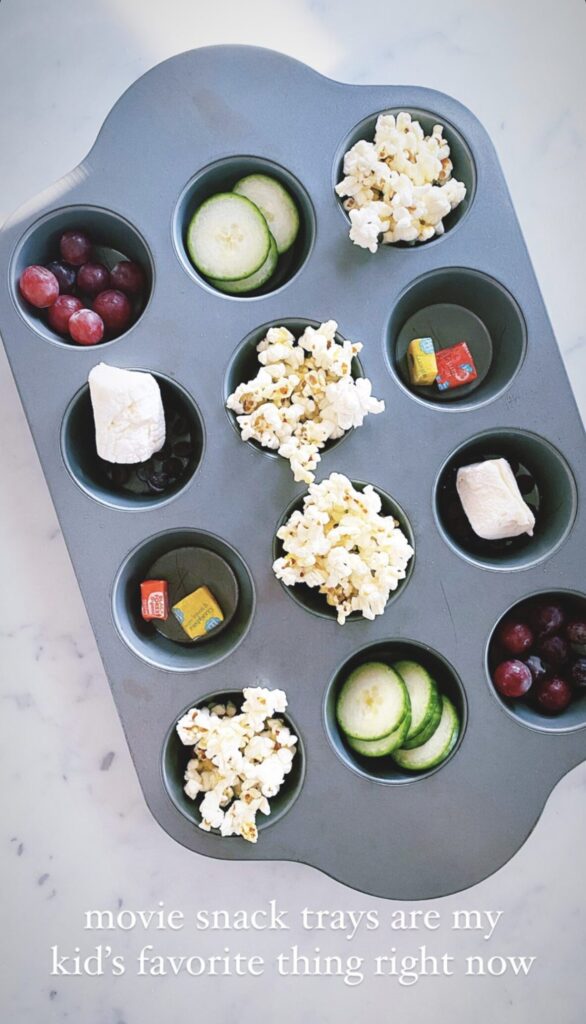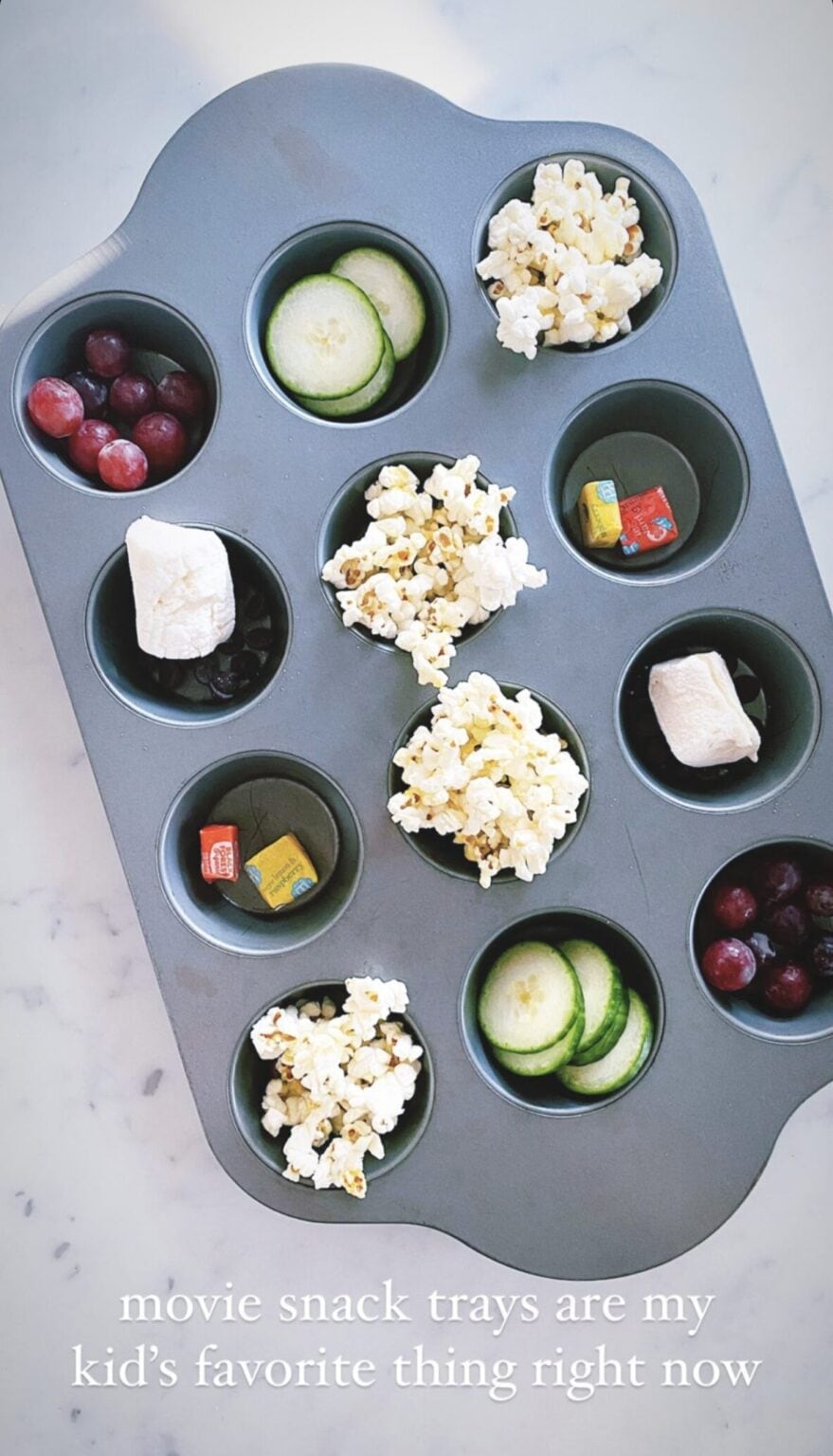 We have been having family movie nights and my kids are loving these little muffin movie snack trays!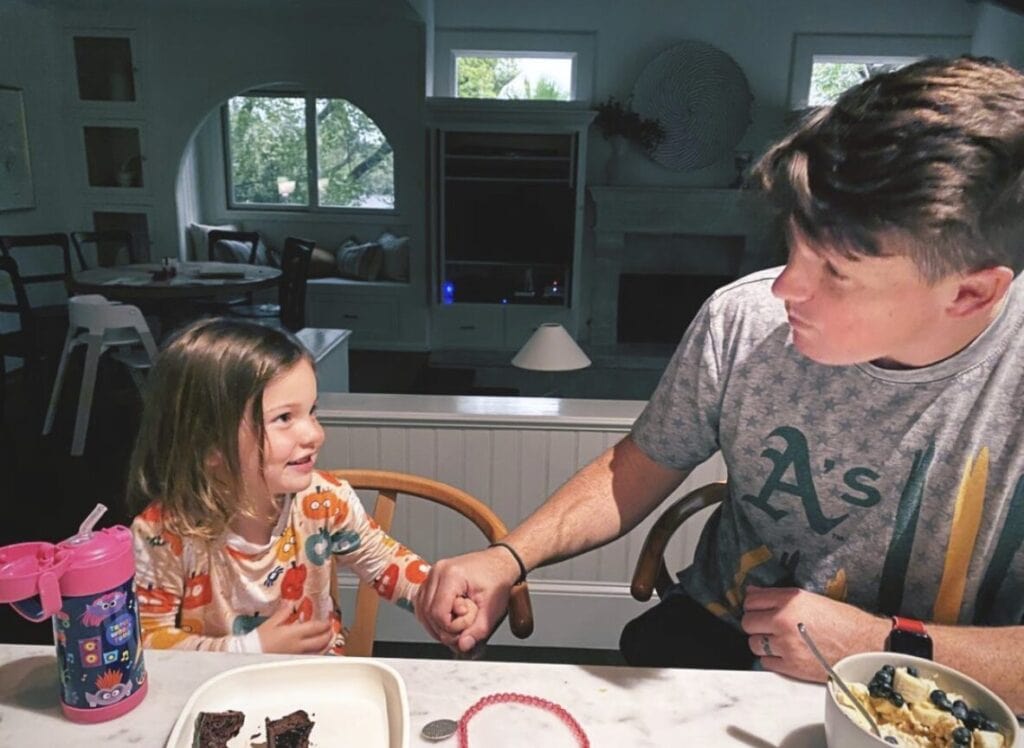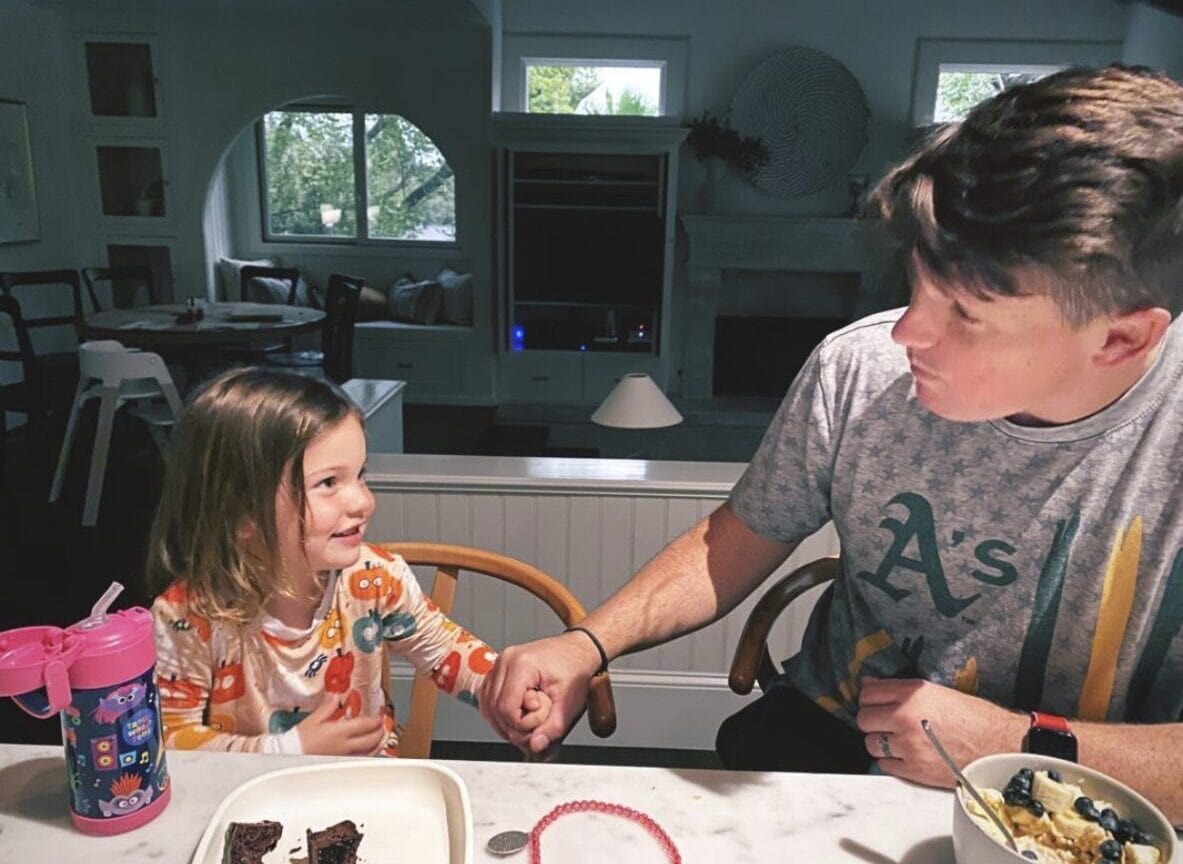 She is such a Daddy's girl ♥️