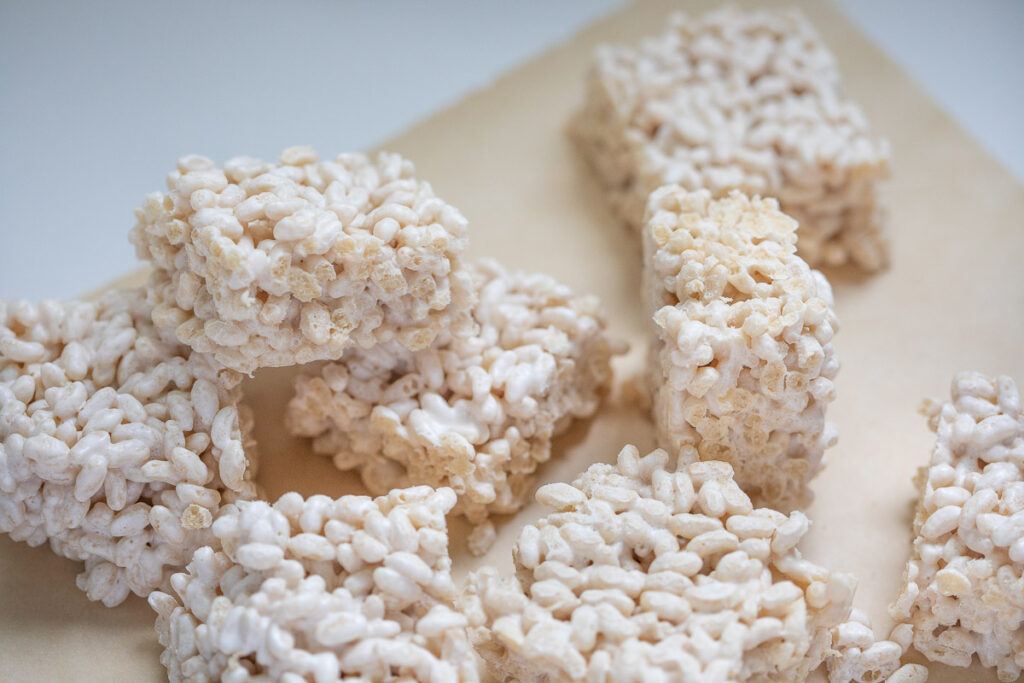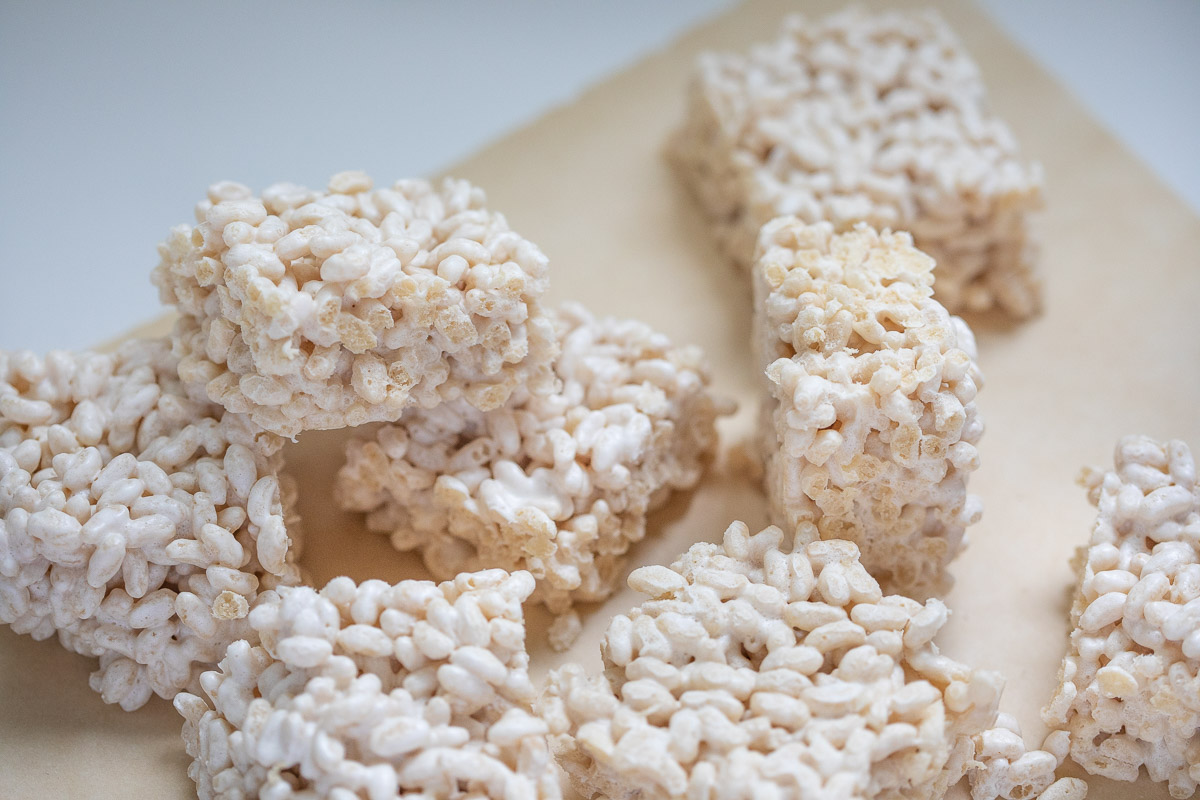 In 2017, I released my beloved gluten-free and corn-free Marshmallow recipe from my Celebrations cookbook on the blog. I've used those marshmallows to create gluten-free and refined sugar-free Sprouted Brown Rice Crispy Treats over the years. However, I never published a recipe for them because the blog is all grain-free.
Interestingly, I recently polled my audience on Instagram to find that only about 20% of you are fully grain-free. The remaining 80% eat gluten-free and try to be grain-free some of the time! I also get fervent requests for a trustworthy recipe like this one for your kids, so I'm breaking the rules a little again (see my new Coconut Praline Caramel Corn recipe), and publishing it here for you finally.
These treats may be gluten and refined sugar-free, but they don't lack that nostalgic, rich buttery flavor like the ones we ate as kids. The texture is flexible and perfectly gooey, without being overly sticky. The rice cereal I use is one of our favorites, and it's only sweetened with coconut sugar. The best part is these are free from the corn syrup or corn starch typically found in marshmallows.
Sprouted Grains
I have to be pretty diligent about being grain-free. But recently, I've been able to tolerate the rare bite of sprouted rice. My kids and Ryan both do well with rice, so occasionally, I incorporate organic sprouted rice in meals for them. I feel the most comfortable purchasing organic and sprouted grains. When grains are sprouted, it lessens the harsh outer coating that is known to disrupt digestion. With this coating minimized, our bodies are better able to digest and absorb the nutrients from the grains.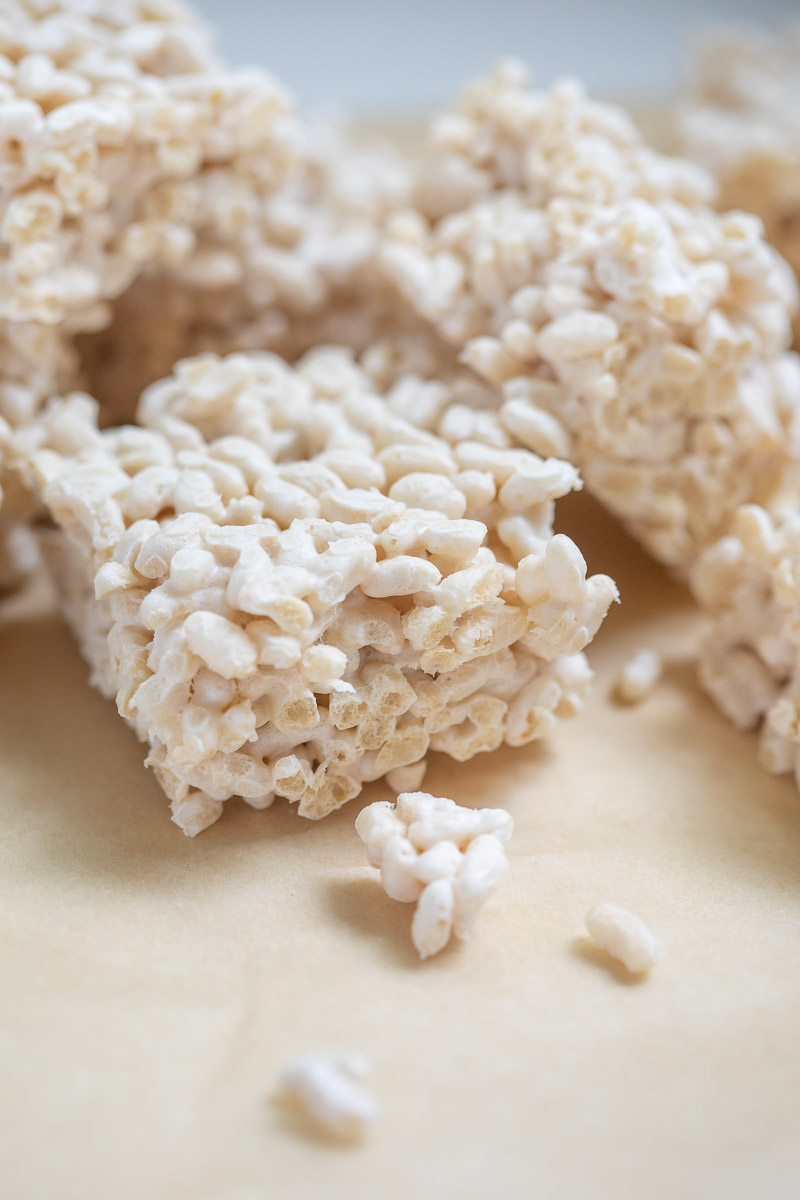 Substitutions
I use Sprouted Brown Rice Crisps in this recipe, but any rice cereal will work. My favorite cereal brand, One Degree, also carries Sprouted Brown Rice Cacao Crisps for a chocolate rice crispy treat. If you'd like to keep this grain-free, try my granola recipe in it instead! There's also a few grain-free cheerio-type cereals out on the market now, and those would be a great replacement.
I tested this recipe with organic grass-fed butter because I wanted the treats to have that classic creamy-sweet flavor, however, you can absolutely substitute ghee or even coconut oil if that better fits your dietary needs. I use just a bit of arrowroot powder to help dry these out slightly. If you can tolerate powdered sugar, that would also work.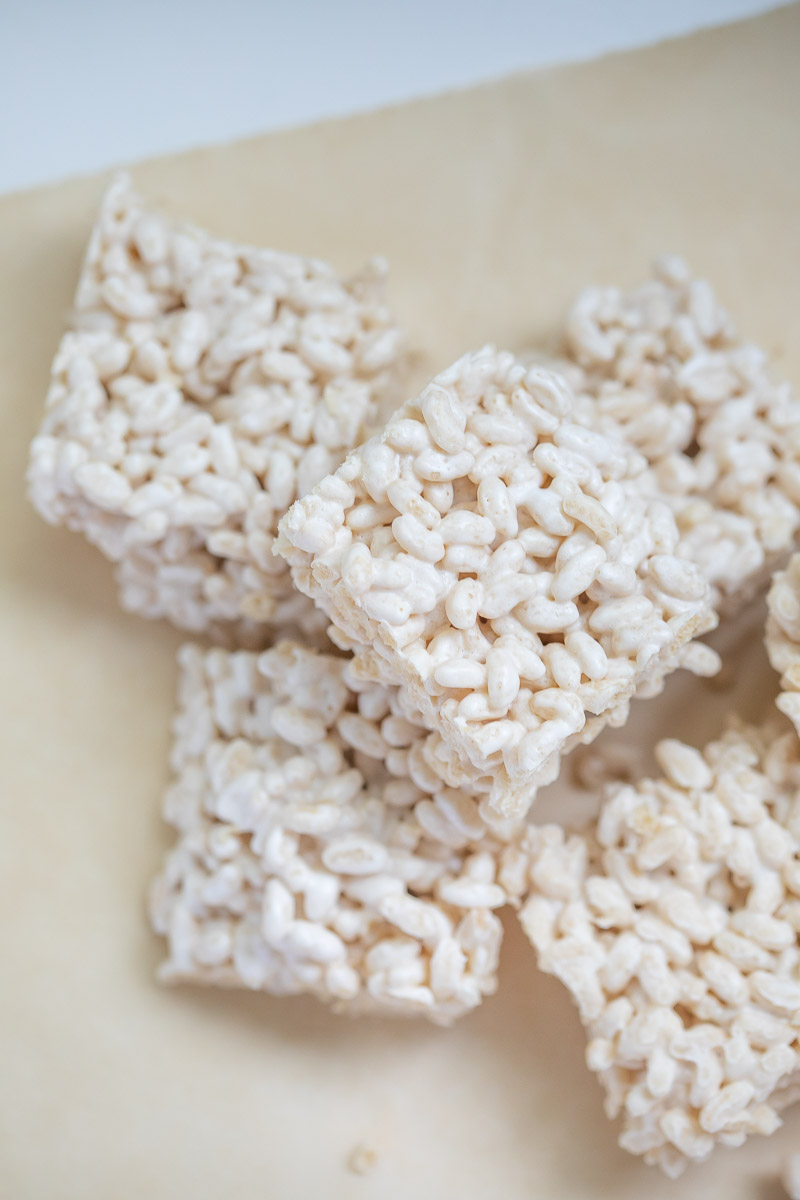 Storing, and avoiding soggy treats
Healthier brown rice cereal tends to get soggy more quickly than the white rice, sugary crisps we used growing up. I've found a few ways to help avoid that, but keep in mind these will still be slightly less crispy than the corn syrup and white rice version of your youth!
My first suggestion is to be sure that the marshmallow mixture cools to room temperature before adding your cereal. If it is still warm, there will be condensation and the cereal will soak in the extra moisture. I call for a bit of arrowroot powder to be added directly to the marshmallow mixture, prior to adding the cereal, which helps to absorb a little moisture and keep these crispy.
If you want to take the time to make and dry out your marshmallows separately, this will greatly reduce the risk of non-crunchy treats. Just as I suggest for doing s'mores, make the marshmallows per the recipe and let them set without adding the butter and cereal. Once set, cut them, toss them in the arrowroot, and let them sit out on the counter for 3 to 4 days to dry out. After this, they will be more similar to the consistency of marshmallows you purchase at the store; and you can use them in any of your traditional Rice Crispy Treat recipes. Just weigh them on a scale, rather than trying to measure them in a measuring cup, because the size will, of course, differ from the store-bought bags.
The marshmallow to rice cereal ratio also makes a difference. The 8 cups listed in the recipe is the perfect amount to keep these crispy and not let the marshmallow overwhelm the bars.
Lastly, I found that storing them in the refrigerator help to keep them crisp. I was surprised because I thought the cold would add condensation, causing them to become soggy, but it helps!
Shop The Recipe!

View this post on Instagram
Shop The Recipe!