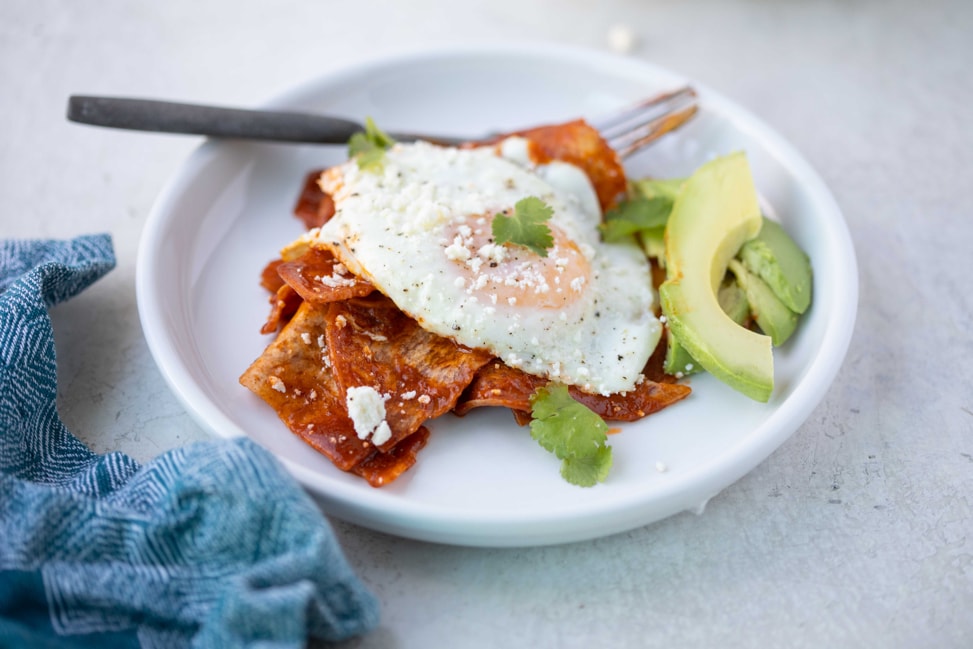 Mexico is one of our favorite destinations for a family vacation. Home to margaritas, chips, and guacamole (two of those being my most favorite things in the world to consume in vats). Mexico is also close to California and relatively inexpensive to travel to from here. A few years ago we rented a house and our host cooked breakfast for us on the last morning of our stay. I'll never forget how incredible the Chilaquiles (pronounced Chee-lah-KEE-less) were that she made. She whizzed up a sauce in the blender with roasted peppers, tomatoes, and seasonings, and used some stale tortillas that we had in the pantry. She topped it off with shredded chicken that we had used for tacos the night before. I love how she was able to repurpose "old" ingredients into a mouthwatering breakfast. My grain-free and gluten-free Chilaquiles are slightly different, but amazing nevertheless!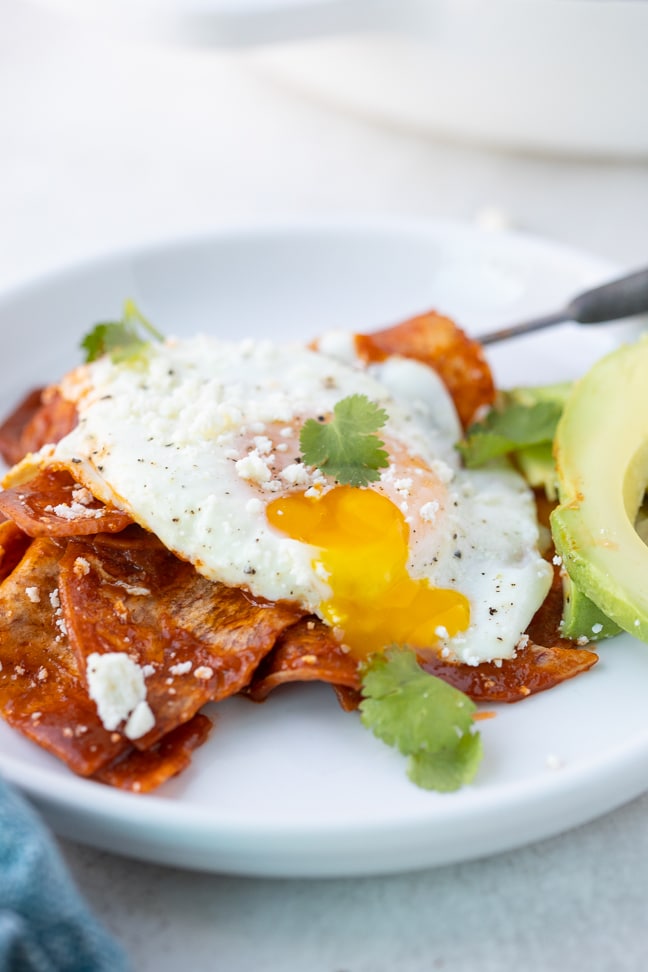 Making it Grain-Free
When it comes to Chilaquiles, there's no question of it being one of my favorite breakfast foods. As mentioned, my recipe is slightly non-traditional because I don't use stale corn tortillas or corn tortilla chips. I also don't make a sauce from fresh chiles, garlic, and onions. Instead of corn tortillas, I use crispy Taro chips to hold up to the silky sauce. I tested a variety of chips for this recipe and the Taro ones were my favorite. Plantain, Siete brand, and sweet potato chips work too. You just have to eat them up quickly because they tend to get soggy fast!
Instead of green or red salsa, I use a super easy homemade gluten-free red enchilada sauce. To keep this legume-free and paleo-friendly, I omit adding any kind of beans.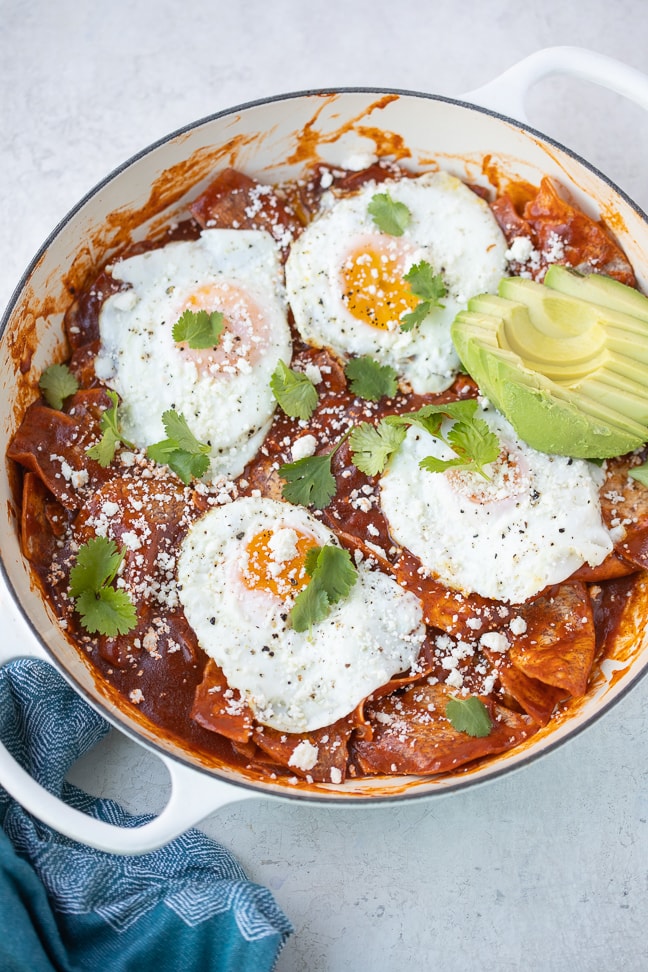 Top It Off!
After cooking and assembling these, you will have a large pile of sightly softened chips that have been tossed in the homemade enchilada sauce and topped with perfectly fried eggs, fresh cilantro, queso fresco, and avocado. But similar to nachos – you can get creative! Top these with whatever you have on hand. Crumbled dairy-free cheese, fresh cilantro, chopped onions, sliced radishes, and fresh limes are just some of my favorites.
A tip for these grain and gluten-free Chilaquiles is to fold the "chips" in with the sauce quickly so that they soak up the flavor but maintain their fried crispy edges. Do not let them simmer in the sauce or sit before serving or they'll get soggy.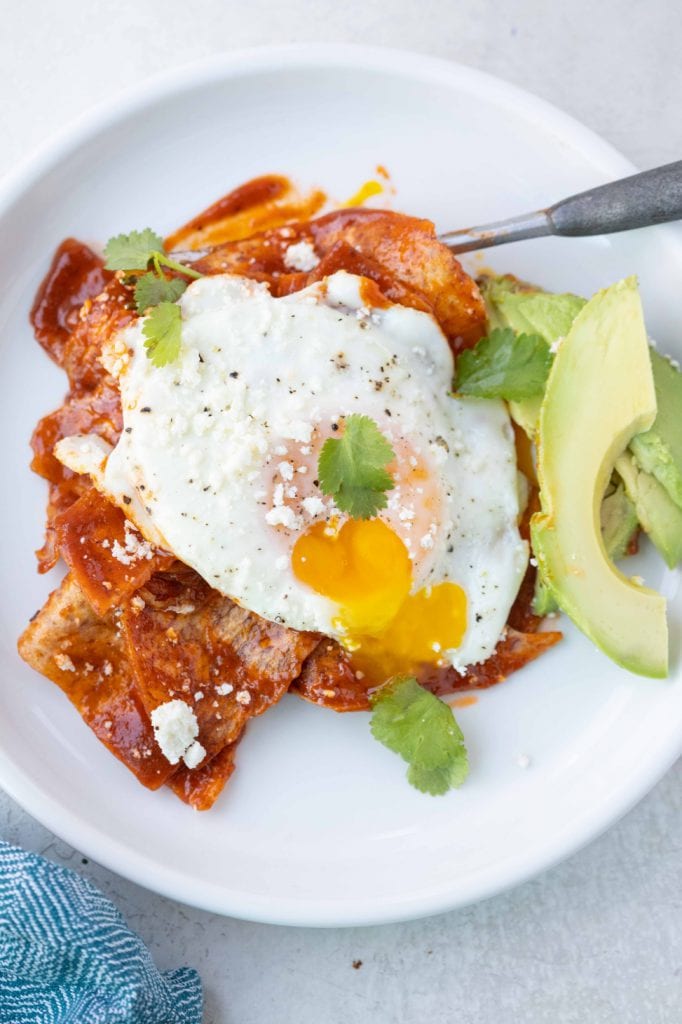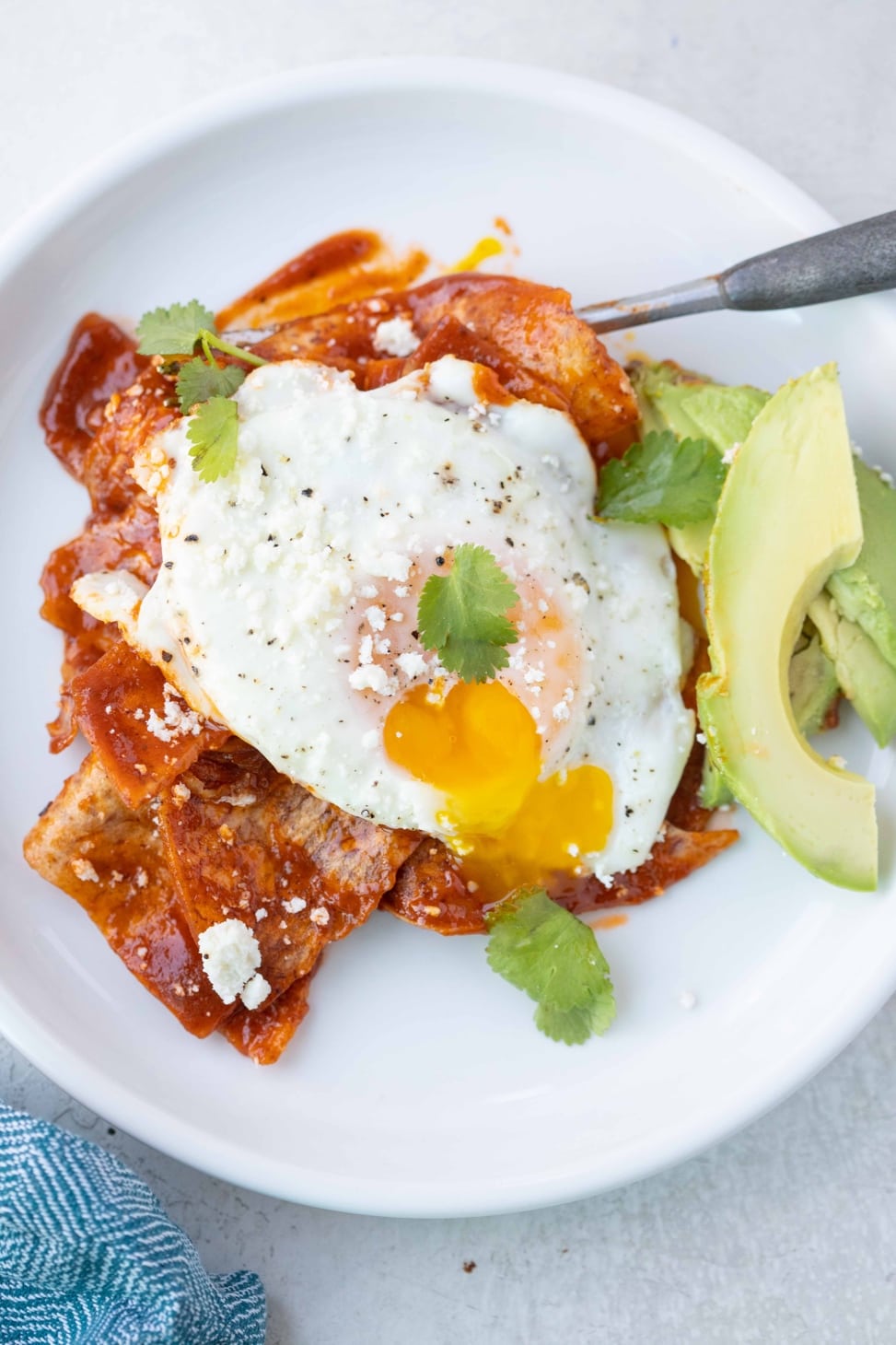 Shop The Recipe!