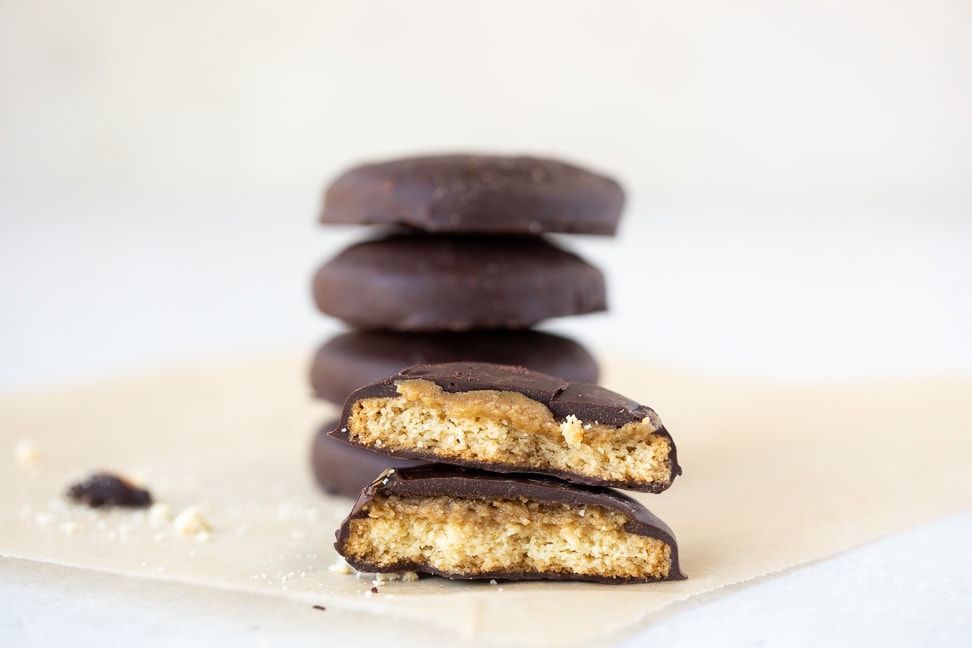 Looking for my version of other Girl Scout cookies? Here they are!
The period of time after New Years and before Easter can only mean one thing…Girl Scout cookie season! When I was a kid, this made the holidays coming to an end just a little bit sweeter. I never was a Girl Scout myself, but I always enjoyed supporting them by eating sleeves of cookies at a time. HA! This recipe for Gluten-Free Tagalong Cookies fondly reminds me of those carefree childhood days.
If you have my newest book, Eat What You Love, then you already know that Thin Mints were always my favorite from the Girl Scout's repertoire (check out the recipe for my Mint Slims on page, 283). About a month back, it dawned on me that I already had recipes created for each component of a Tagalong cookie, so I decided to combine them for these Gluten-Free Tagalong Cookies! I planned on releasing this recipe in a few weeks, but with so many of you stuck at home with tons of time to bake on your hands, I wanted to give it to you early!
Tagalongs are a shortbread cookie topped with a sweetened peanut butter mixture and then they're fully dipped in chocolate. I took my Shortbread Cookies and pieced them together with the sunbutter filling from my Sunbutter Chocolate (Reese's) Cups in Celebrations (page 210) and then dipped them in a rich chocolate shell. The result was heavenly.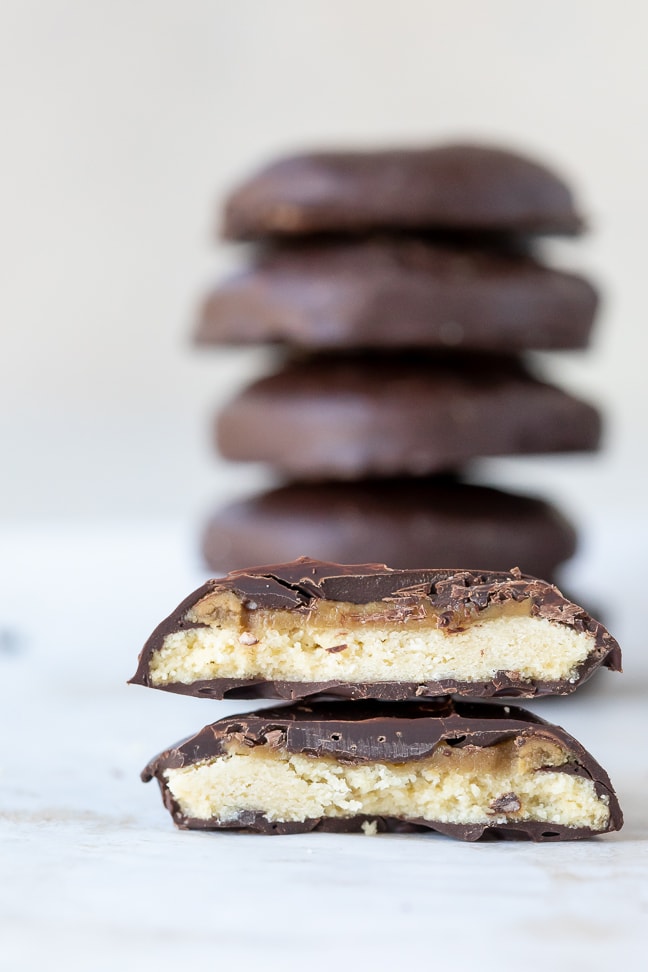 I don't know why it took me so long to make a recipe for these!
The shortbread is crisp and buttery, and the sunbutter filling is so velvety and smooth. The best part? Each step is quite easy to make – the thing that takes the most time is dipping them in chocolate, but that's my favorite part to get the kids involved with. Many hands makes light work, right?
Telling my kids that we can't buy the standard Girl Scout Cookies was tough for them since all their friends would munch on them at school, and we'd always see the sale tables out and about. But now we can send these Gluten-Free Tagalong Cookies with them and rest assured knowing they're full of better-for-you ingredients!
Gluten-Free, Grain-Free, Egg-Free! Plus can be Nut-Free!
These cookies are not only gluten-free and grain-free, they're also egg-free. And they could easily be made nut-free too! You can sub out the shortbread in this recipe for the nut-free shortbread crust in my Lemon Bars Recipe in Celebrations (page 117). Make sure to keep an eye out for my other copycat Girl Scout Cookies coming soon!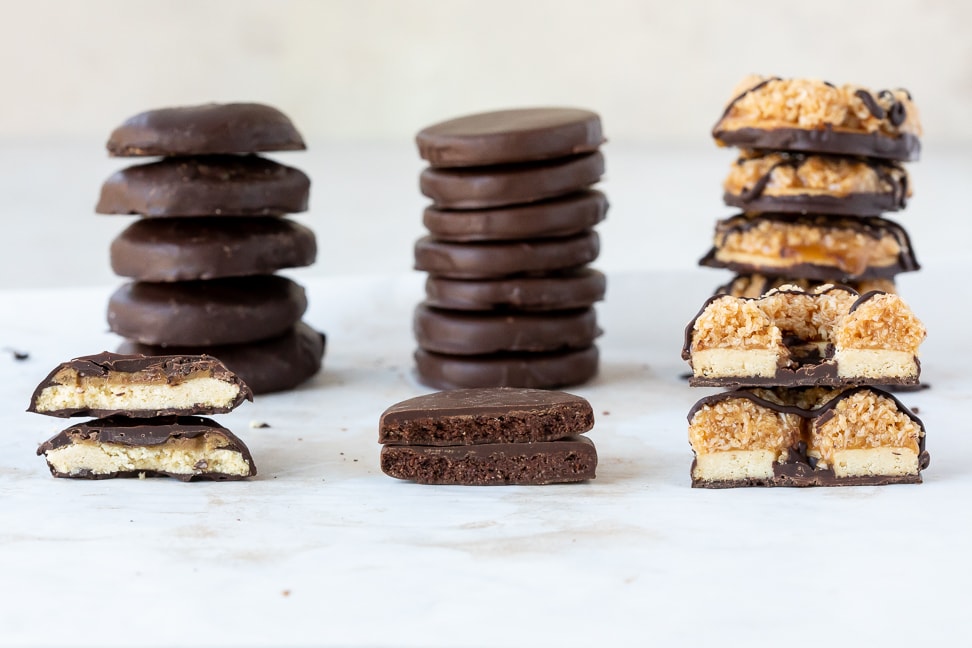 Shop My Kitchen