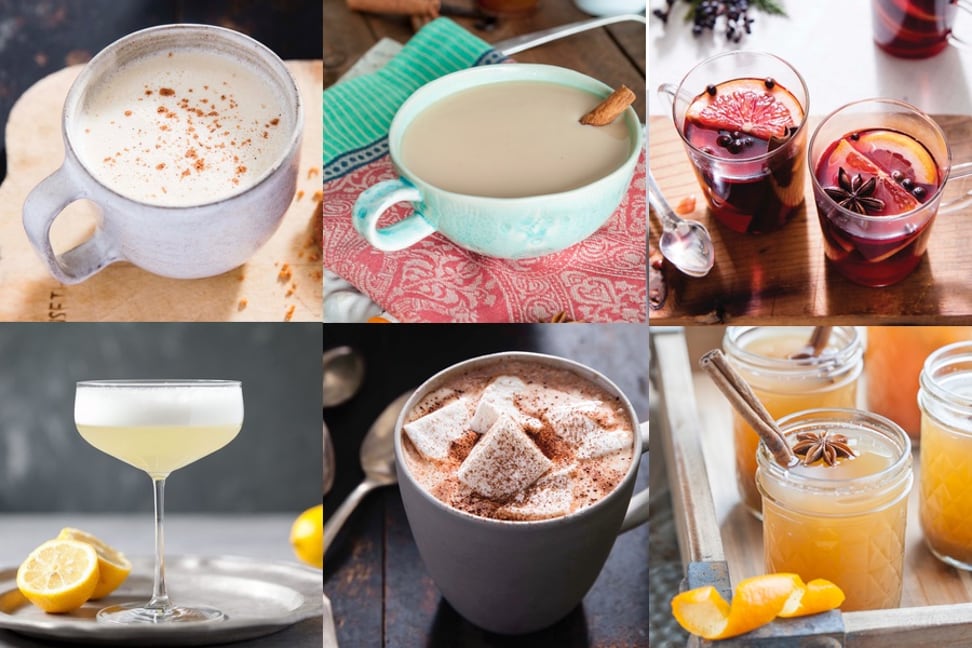 If you follow me on Instagram, you know I've been watching Christmas movies since I first started feeling sick and was in bed back in October. I hated missing so much with my family and being stuck in bed, then the hospital, and Christmas movies made me happy. Especially the super-cheesy Hallmark ones where the acting is questionable, you can predict every plot, and pretty much guarantee who will end up with who. I LOVE them. Haha. Also – is it me or does there seem to be an antique shop involved in 1 in 5 Hallmark movies?
I watched 27 Hallmark Christmas movies, plus all of my normal traditional favorites like Santa Claus trio, White Christmas, and the Home Alone duo. LOTS of time in bed haha. I promised I'd share my ratings for the Hallmark ones since there's so many to choose from, so snuggle up with one of these festive Christmas drinks below and get to watching!
Oh and thanks to all of your recommendations, I ended up paying for Frndly service to be able to watch the movies on demand since we don't have cable. It was the only service I could find that had ALL of them, plus you could watch all 3 Hallmark channels live and record upcoming movies. I just canceled it for the new year, but I will DEFINITELY be getting it again next November.
Hallmark Christmas Movie Ratings
My #1 pick – Last Vermont Christmas
This one was so nostalgic to me for me for some reason. My favorite thing is when my siblings and I are all together for Christmas, which usually happens every other year, and all of the cousins are running around playing.
In close second are my 9/10 movies:
Merry me at Christmas 9/10
Switched for Christmas 9/10
A Bramble House Christmas 9/10
And the rest! 
Christmas Cookies 7/10
Christmas Town – 7/10
Small Town Christmas 7/10
Two Turtle Doves 7/10
Christmas in the Smokies (this one is actually on Netflix but I liked it!) 7/10
Christmas at Reindeer Inn 7/10
A shoe addicts Christmas 7/10
Magical Christmas ornaments – 6/10
Christmas wishes and mistletoe kisses 6/10
Nostalgic Christmas 6/10
Godwink Christmas – 5/10
Let it Snow 5/10
A Blue Ridge Mountain Christmas – 5/10
Merry & bright 4/10
A merry Christmas Match – 3/10
Christmas at Pemblebrook manor 3/10
Christmas for the books – 2/10
Debbie Macomber's Dashing Through the Snow – 1/10
Happy Viewing! 
When I consider my ideal Christmas morning, I see the twinkling lights of the tree, my little ones are dancing around the room, I have a Christmas cookie (or two), and I'm sipping on a warm and festive drink! And a lot of Christmas movies throughout the rest of the day.
The warming spices in my Mulled Apple Cider, the creaminess of my Egg Nog Latte, or the sweetness of my Peppermint Hot Cocoa! Last week I was looking through the archive of holiday drinks to find my favorite Gingerbread Latte, I realized just how many I have. I usually highlight cookies and cakes this time of year, but I don't want you guys to miss out on all of these!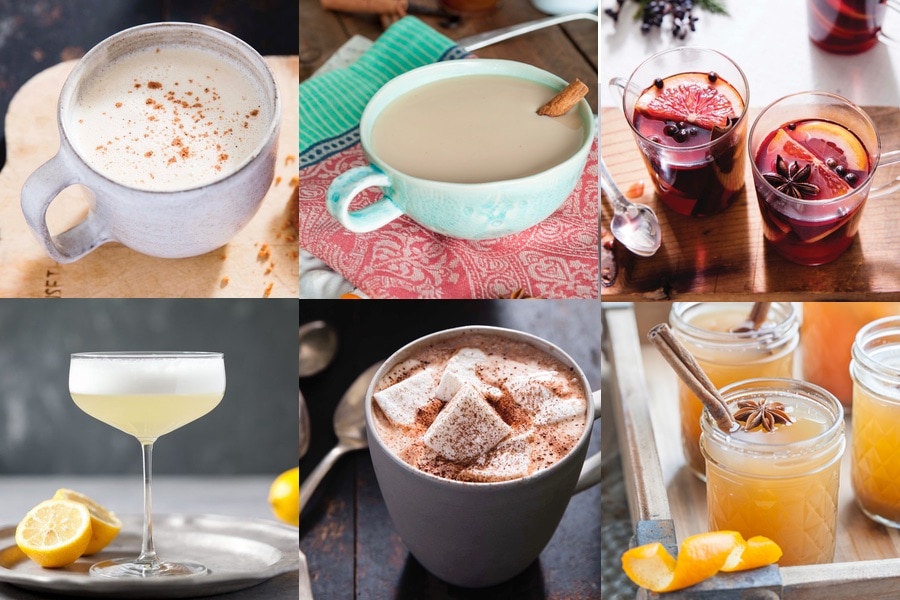 Gingerbread Latte– Celebrations page 272
Ahh, this latte is the perfect treat for Christmas morning! Have you ever dusted the top with gingersnap cookie crumbs? It may not seem like much, but trust me, it takes the drink to another level of delicious!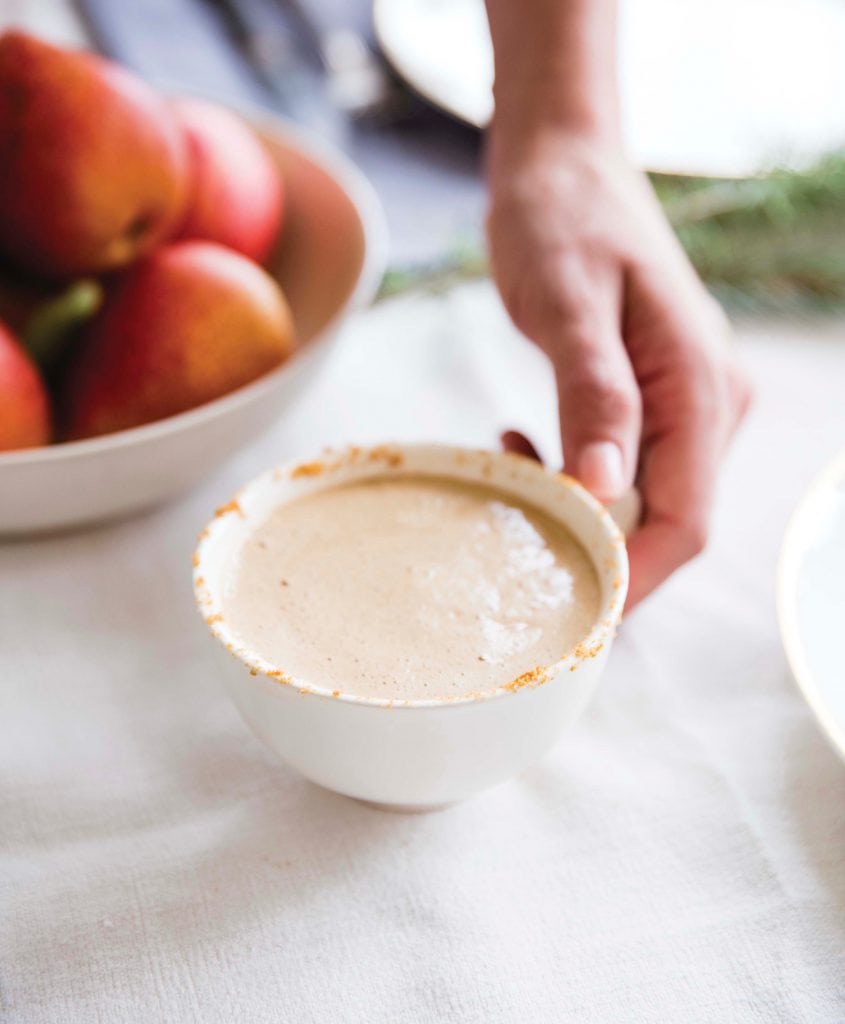 If you haven't had homemade eggnog, then you have got to try this one! I love enjoying my eggnog with a splash of rum or brandy for an evening treat. You can drink it alone if you'd rather avoid the alcohol, or use this recipe to make a delightful Dairy-Free Egg Nog Latte (adding coffee instead of alcohol)! My tip for eggnog is to buy a whole nutmeg seed and grate a tinge on top of your drink. There is no comparison with fresh nutmeg!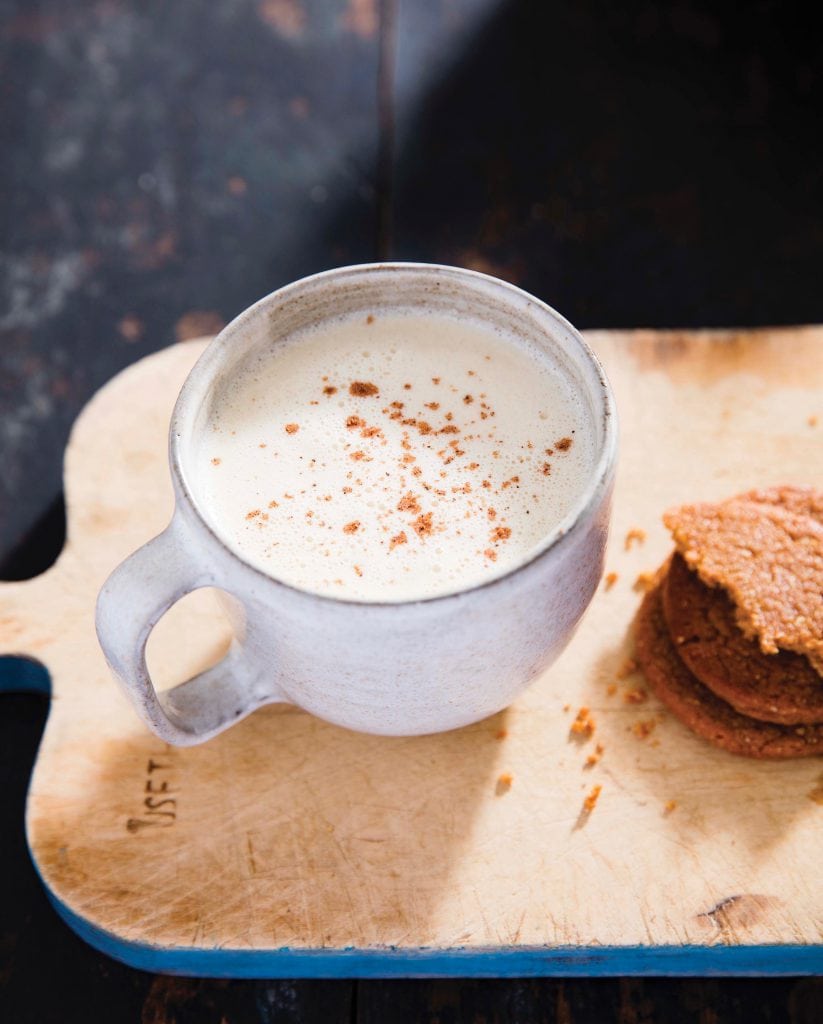 My kids love hot cocoa and ask for it most nights during the winter. It is so comforting, but have you had a peppermint hot cocoa?? My recipe for peppermint hot cocoa is in Celebrations, but the one on the blog is also great! And there's a recipe for Peppermint Marshmallow Cookies that you must try! Be sure to make a batch of my marshmallows for topping!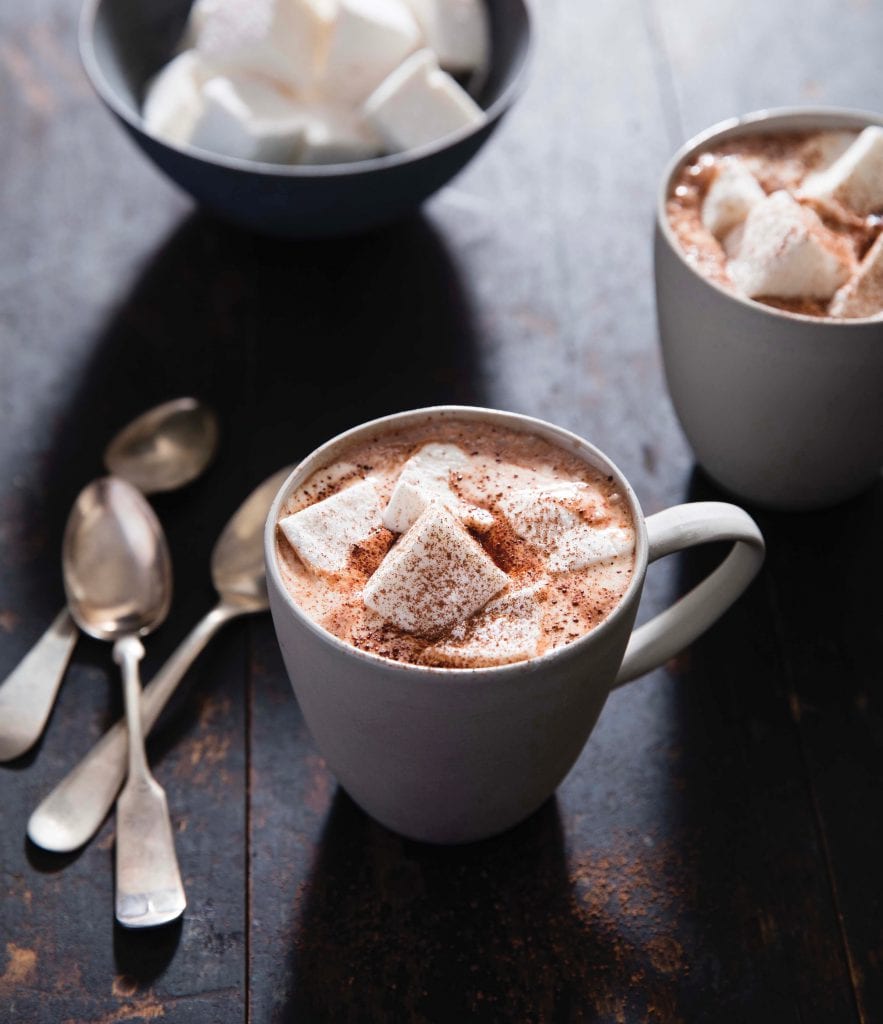 My sister and I like to call Chai "Christmas in a cup" because no matter what time of the year it is, you can open the lid and the smells of the holiday season waft up in the air. My original recipe for Chai is in Against All Grain, but I created a delightful Chai Concentrate for the blog! My tip for Chai is from the blog– purchase some extra mason jars for the concentrate and gift it for the holidays! I even have some adorable gift tags for them, too!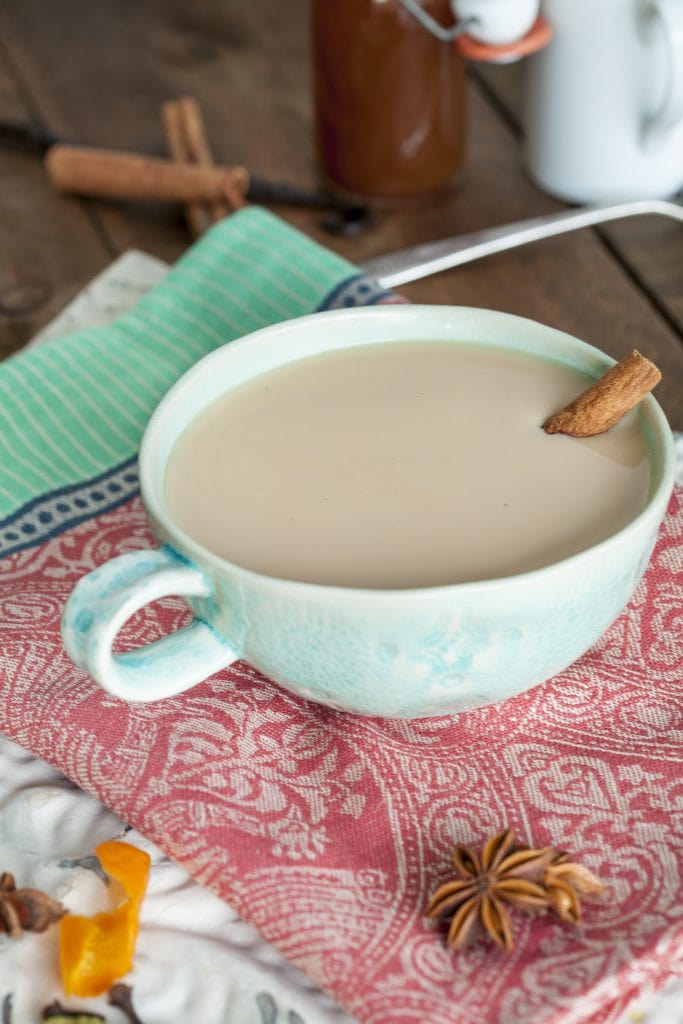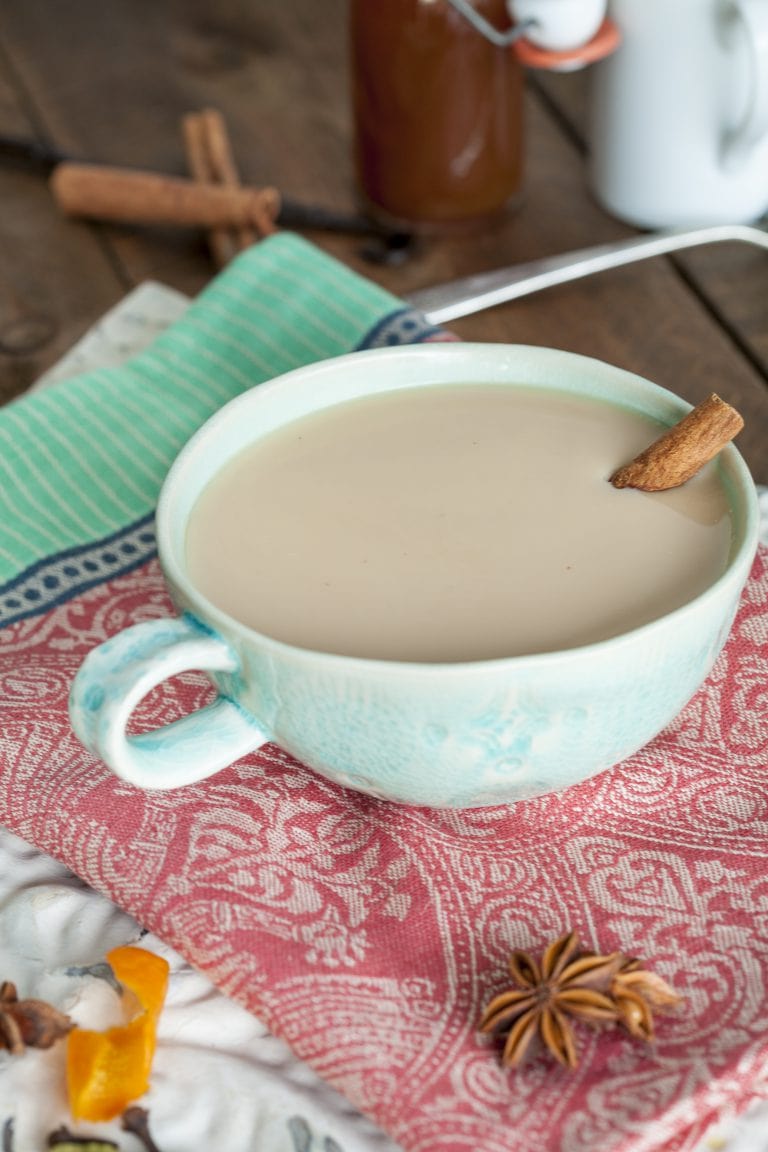 If you want to serve a fancy holiday drink, then definitely check this Holiday Gimlet out! It's made extra festive from red wine and whole cranberries and provides a fun aesthetic for your serving table. It's a simple cocktail that anyone will enjoy! My tip for this, garnish each drink with fresh whole cranberries!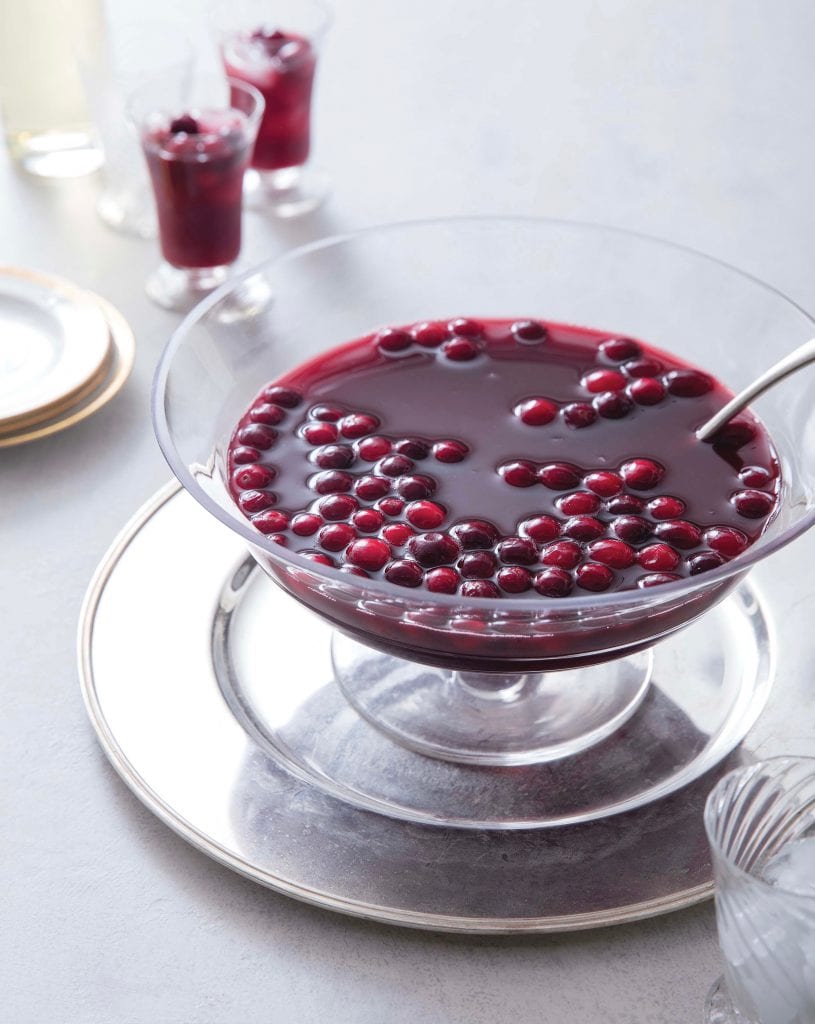 This Spiced Apple drink can either be made as a kid-friendly cider or as a hot toddy for the adults! It is best when simmered for at least 30 minutes to let the spices settle into the mixture. It will make your house smell amazing! The mulling spice mixture can be tied up in little tea bags for gifts, too! If you're making this for a party, try putting it together in a slow cooker! You can leave it to simmer the whole day or evening!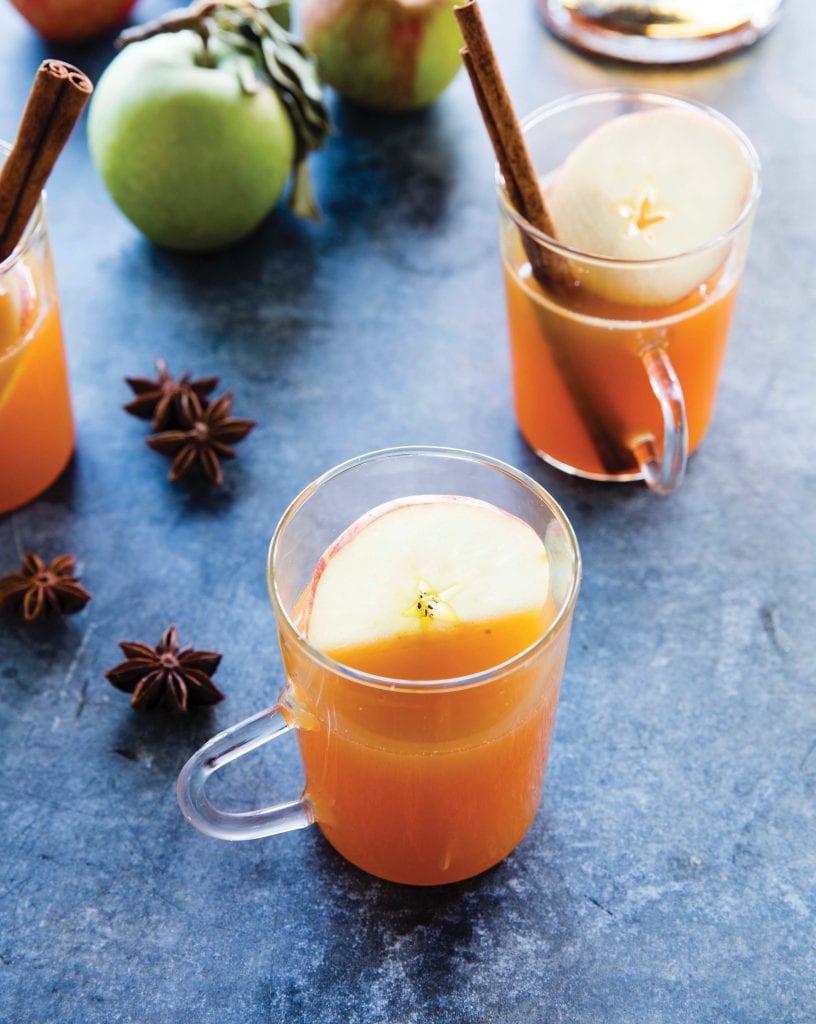 Mulled Wine is a delightful warming drink that is perfectly paired with Christmas Dinner. My sister-in-law Jeanne makes it every year and included her recipe in Celebrations. I like to say its Napa's version of a hot toddy, even though it is of old-world heritage. Red wine is simmered with cider-friendly spices and served warm for any festive holiday celebration. Any of your favorite Cabernets, Syrahs, or Petit Syrahs will work well. I like to garnish with star anise for a cute holiday touch!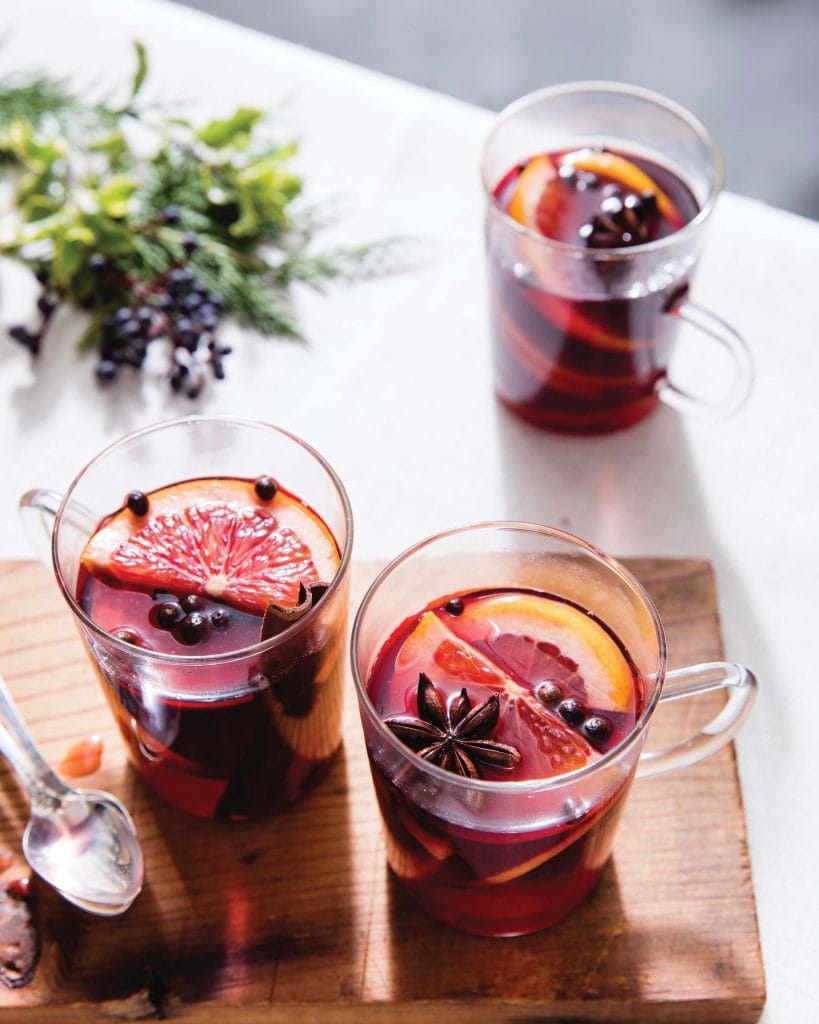 This one is different than the others offering a little more substance. This mint chocolate milkshake is a healthier version that has nutritious coconut, fresh mint, and even hidden avocado!  Make sure to stir in extra chocolate chips or even peppermint chocolate macaroon crumbles for a treat!!