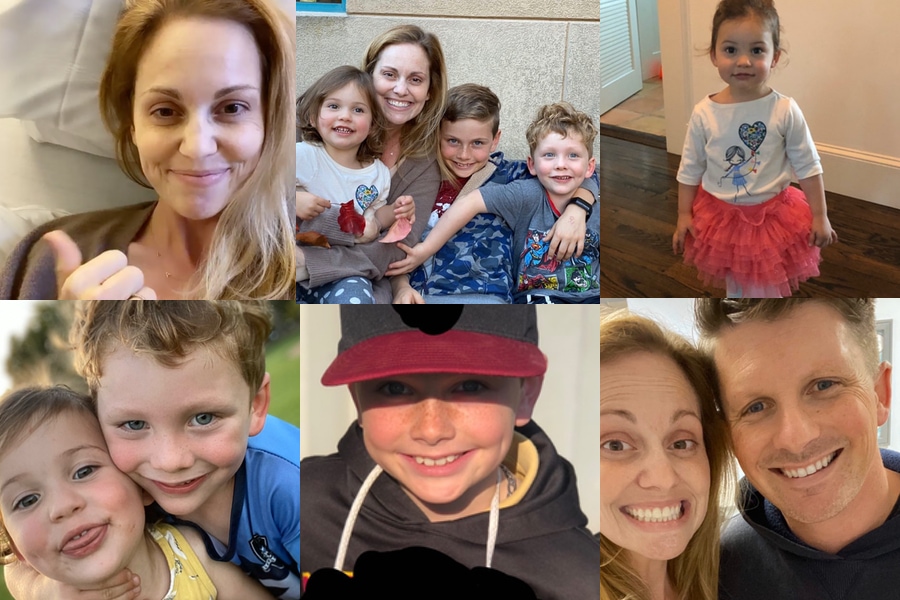 Hi friends,
 It has been a very hard few weeks for us, but we are just taking it one day at a time. This digest includes a look into my hospital stay, all of the Thanksgiving feast inspiration you need, and 2 incredible resources for your holiday planning!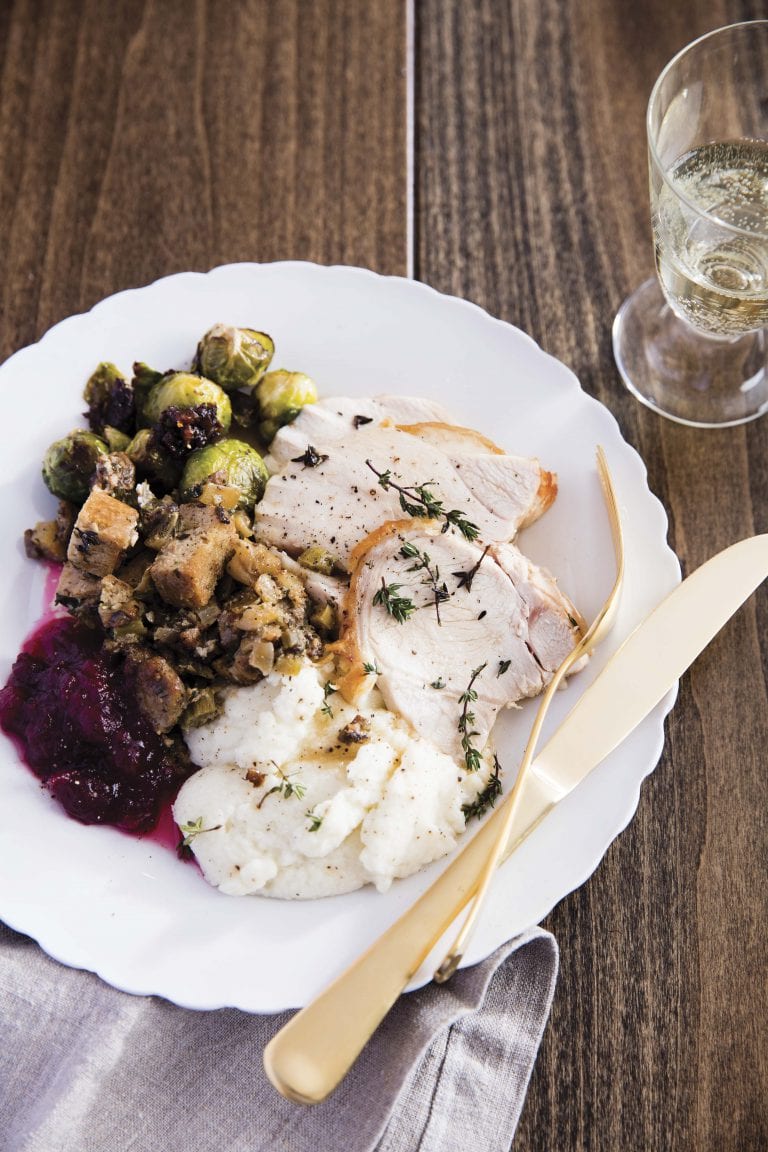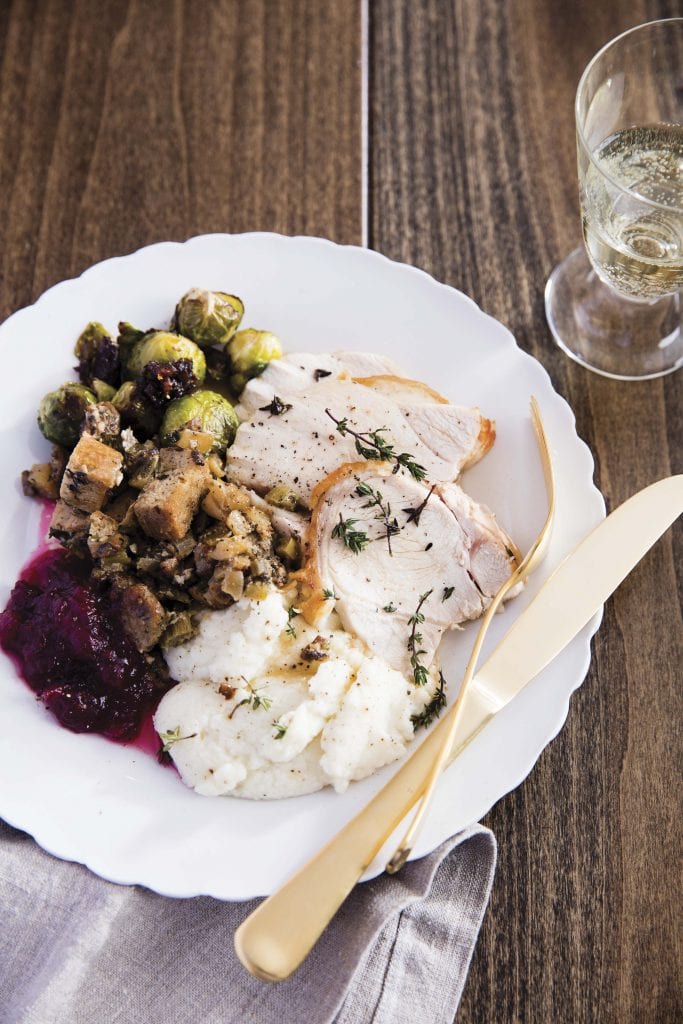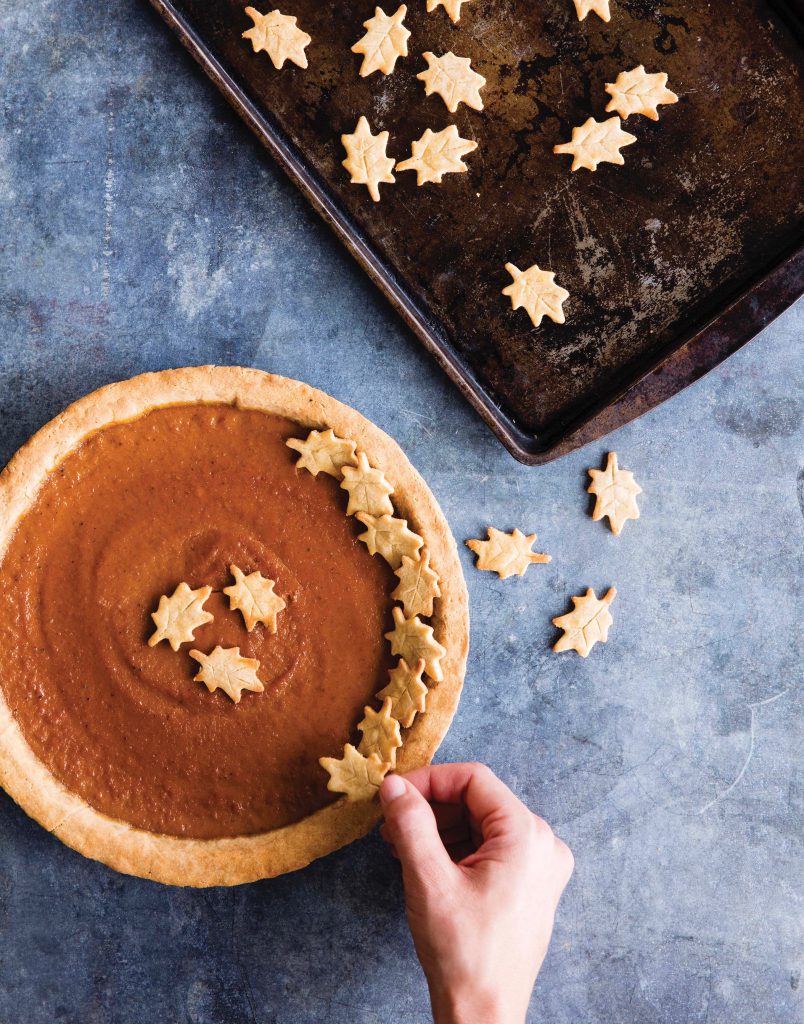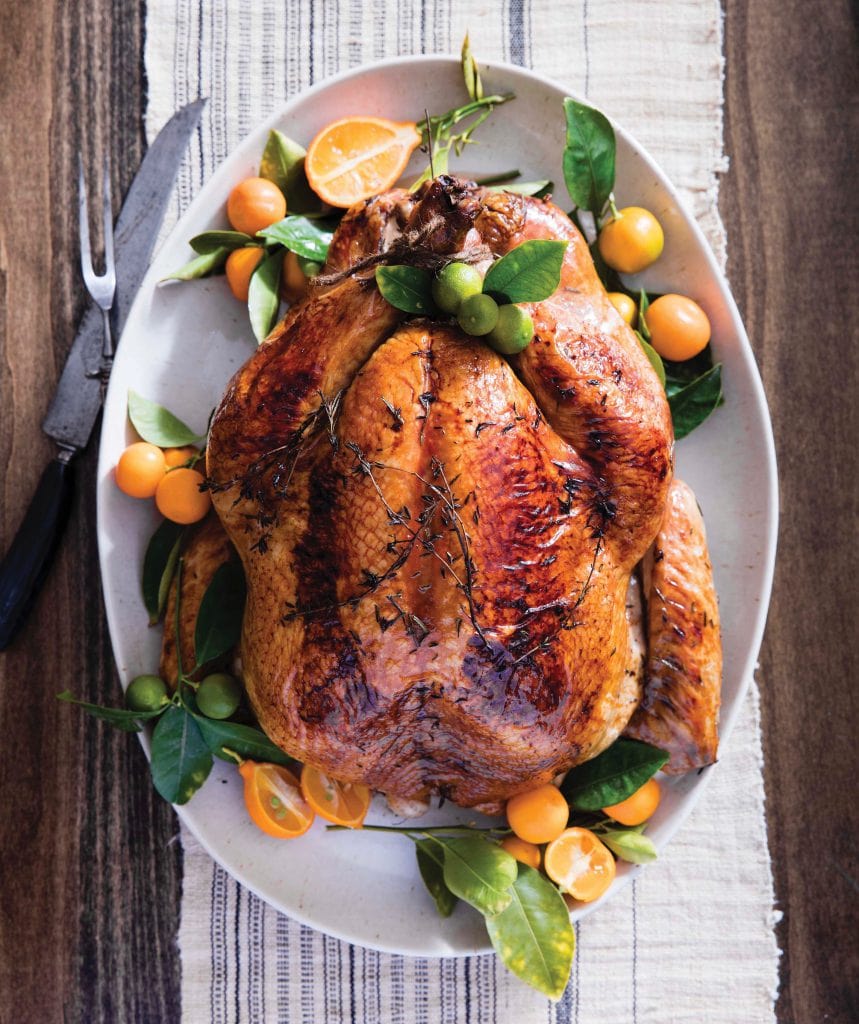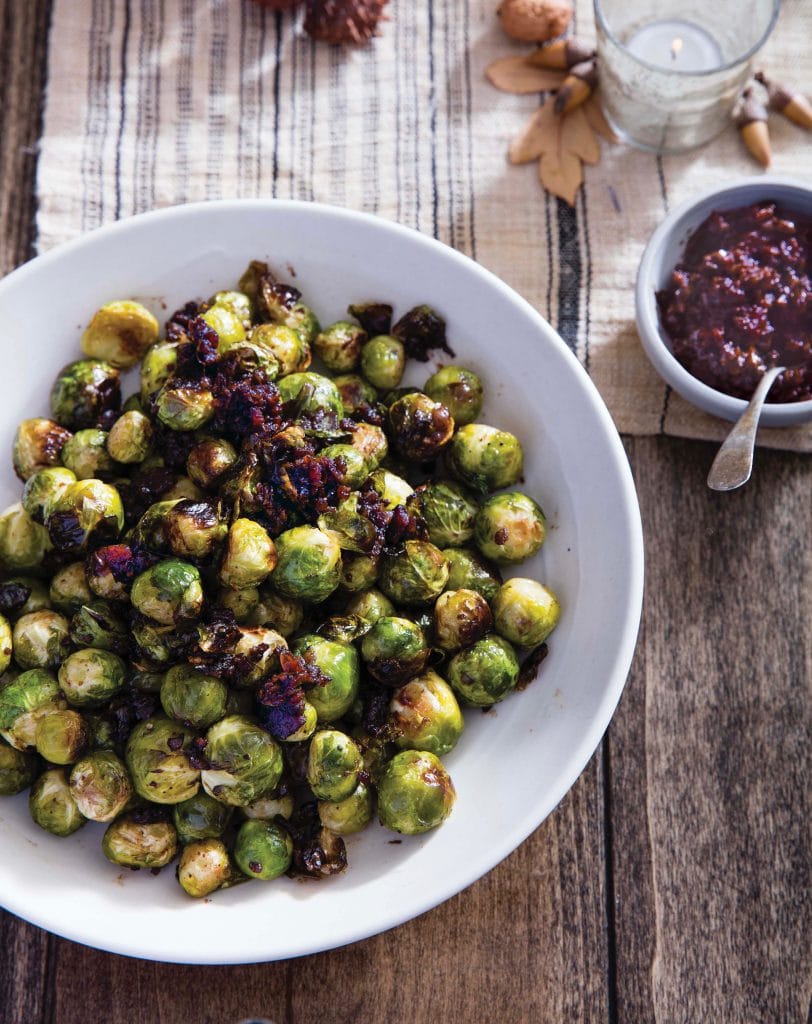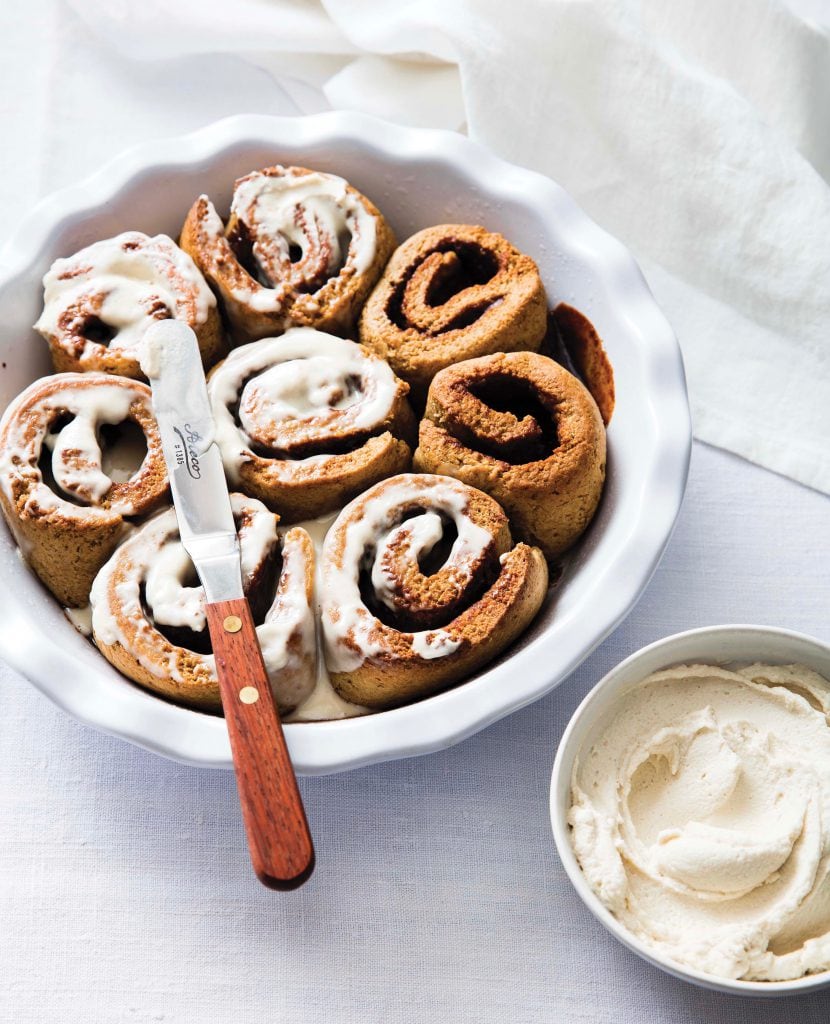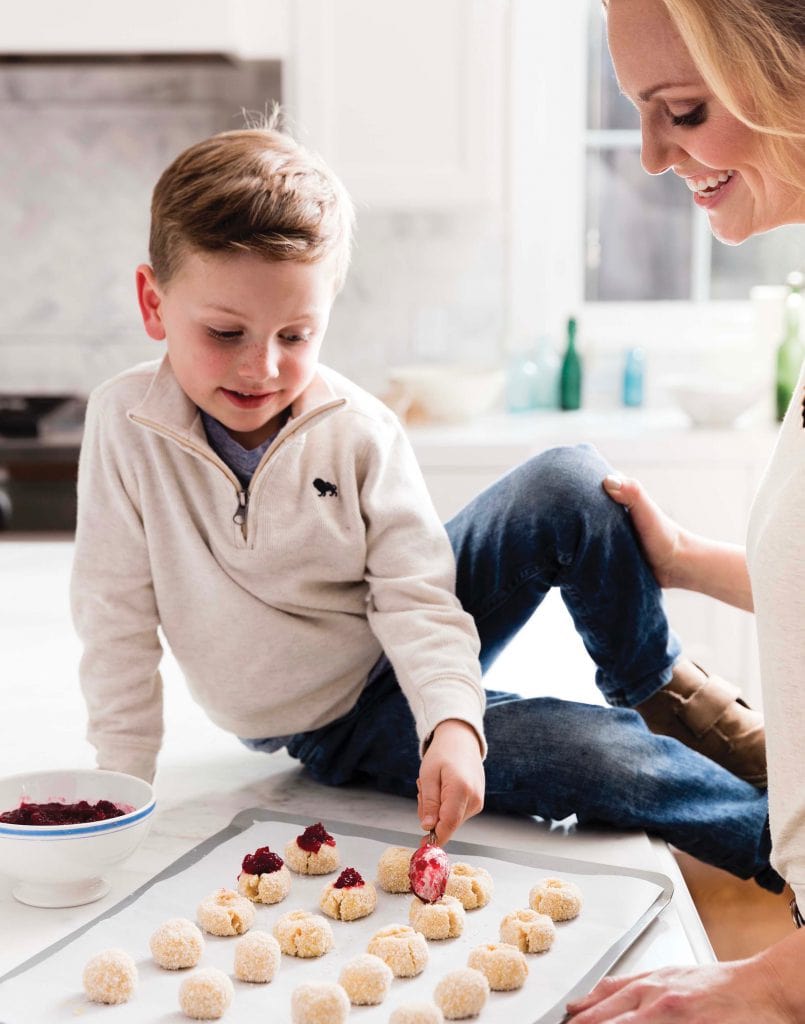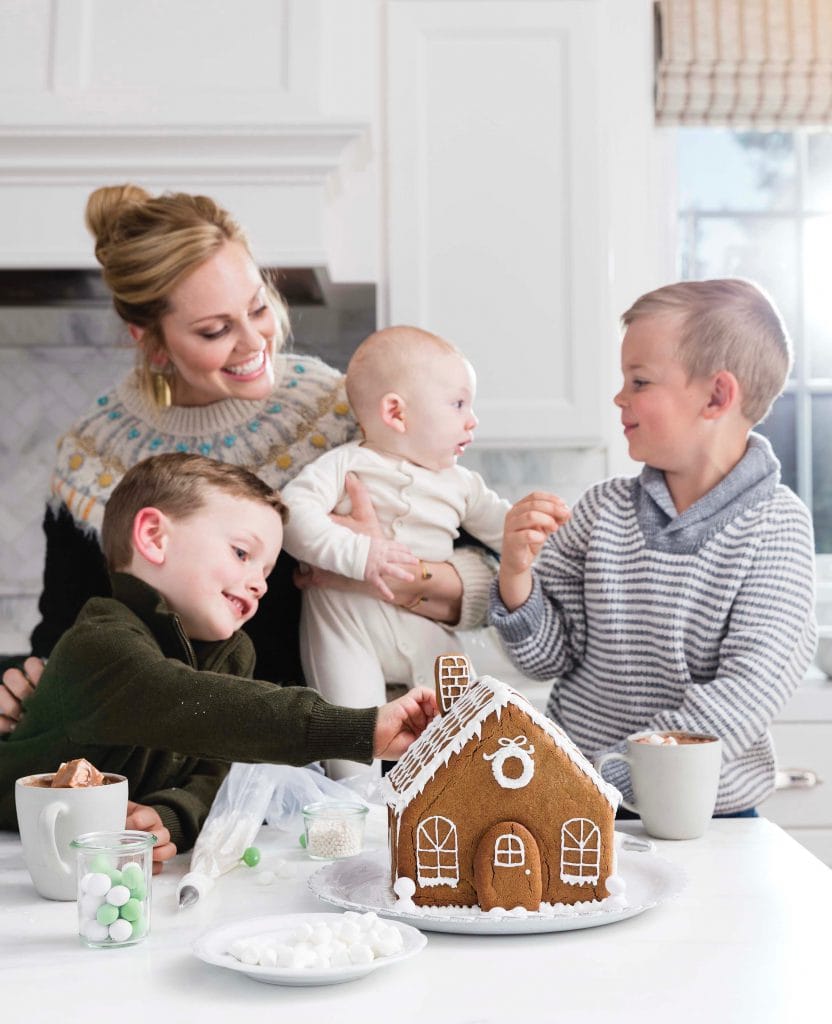 I can't tell you how much all of your words of encouragement have meant to me over the past few days.
I've been on a liquid diet so naturally, I'm dreaming about food all day long. ?Particularly all of the amazing Thanksgiving food and Christmas treats I'm going to eat once I bust out of here!???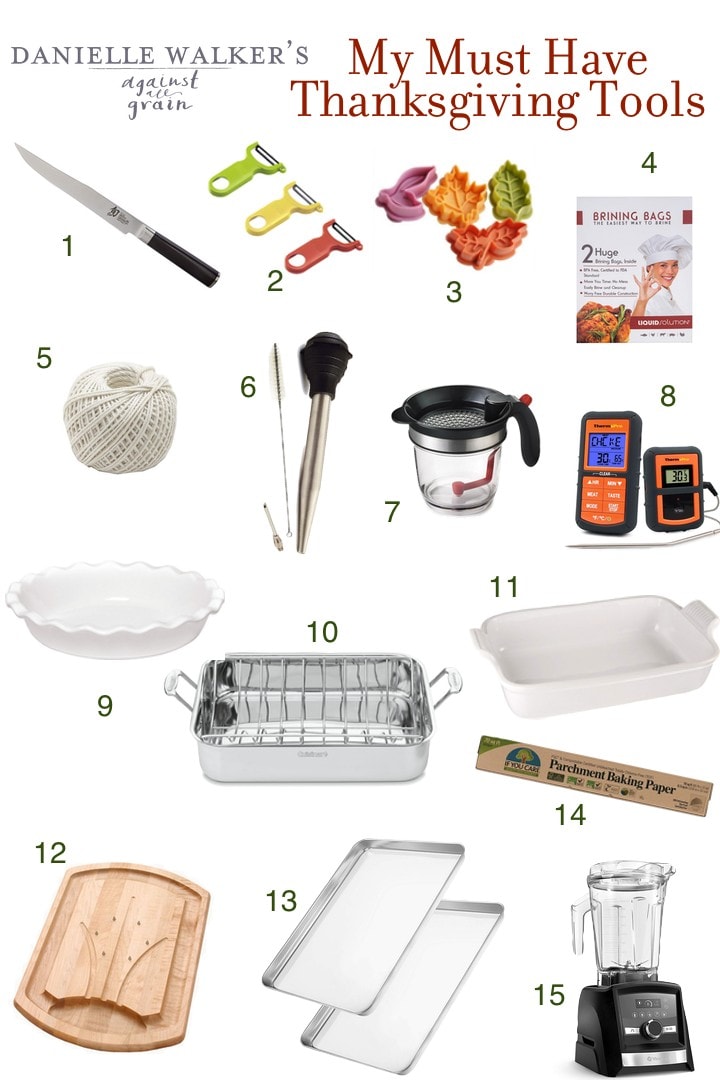 I got bored watching tv and reading books in the hospital so I worked on a little Thanksgiving tools guide for you guys. I get so many questions about which tools and kitchen items are my favorites, so these are the top 1️⃣4️⃣ items I use in my kitchen when I'm hosting! Click here! ?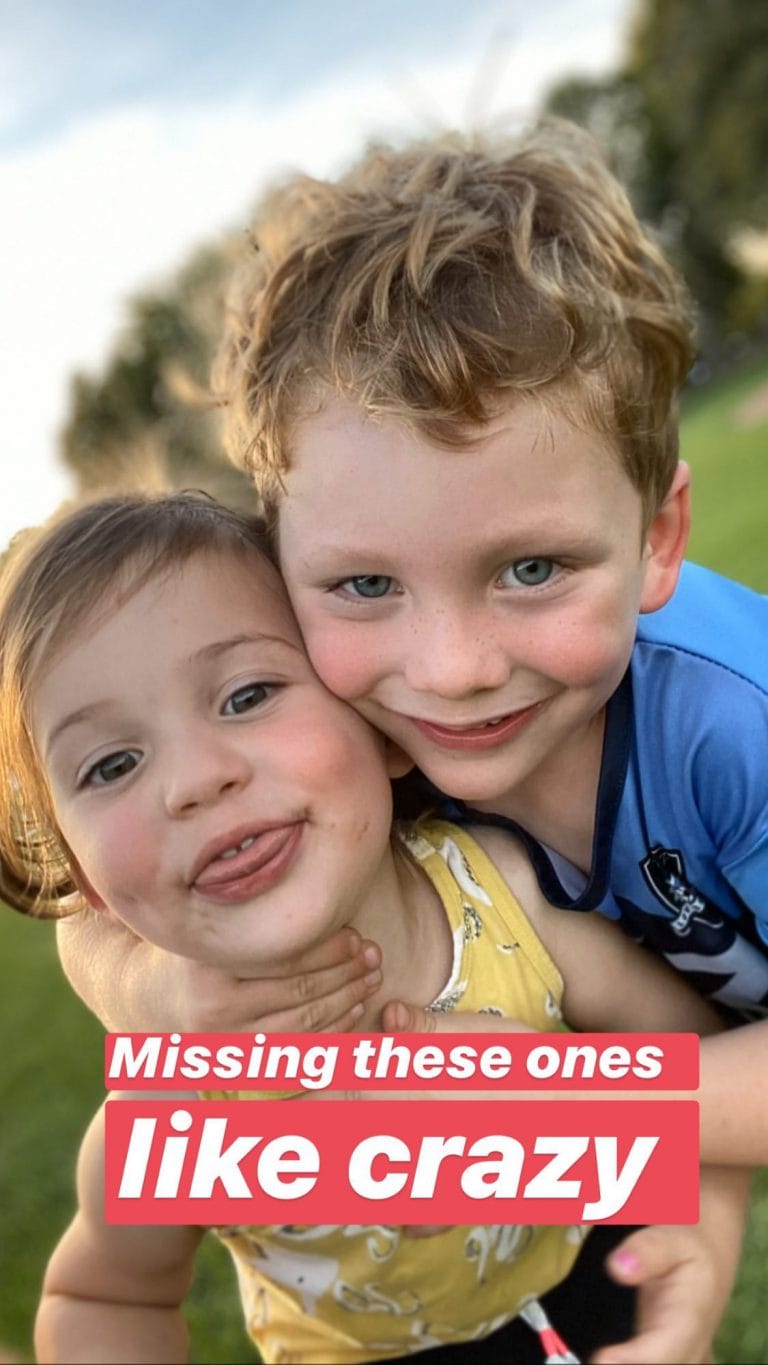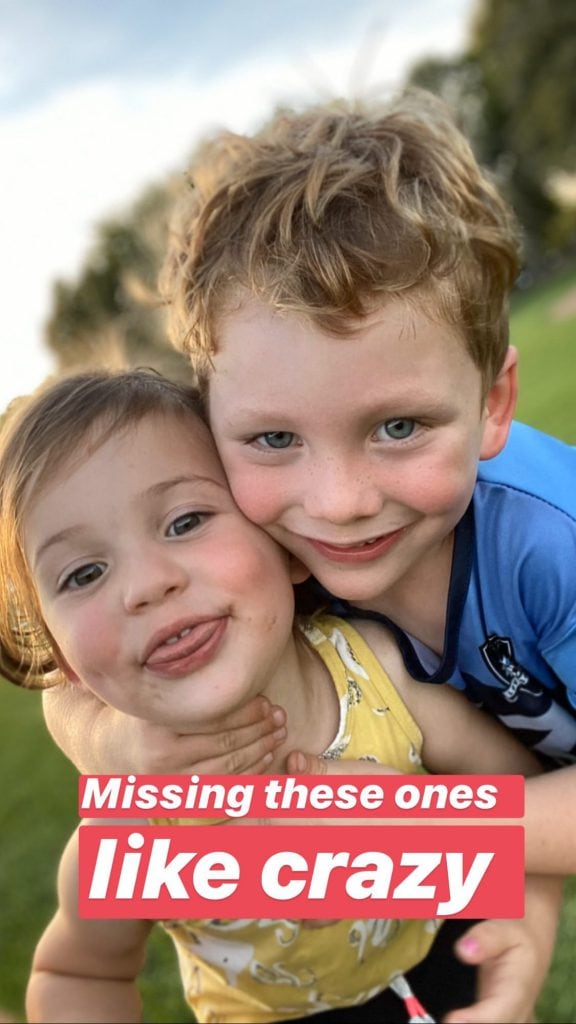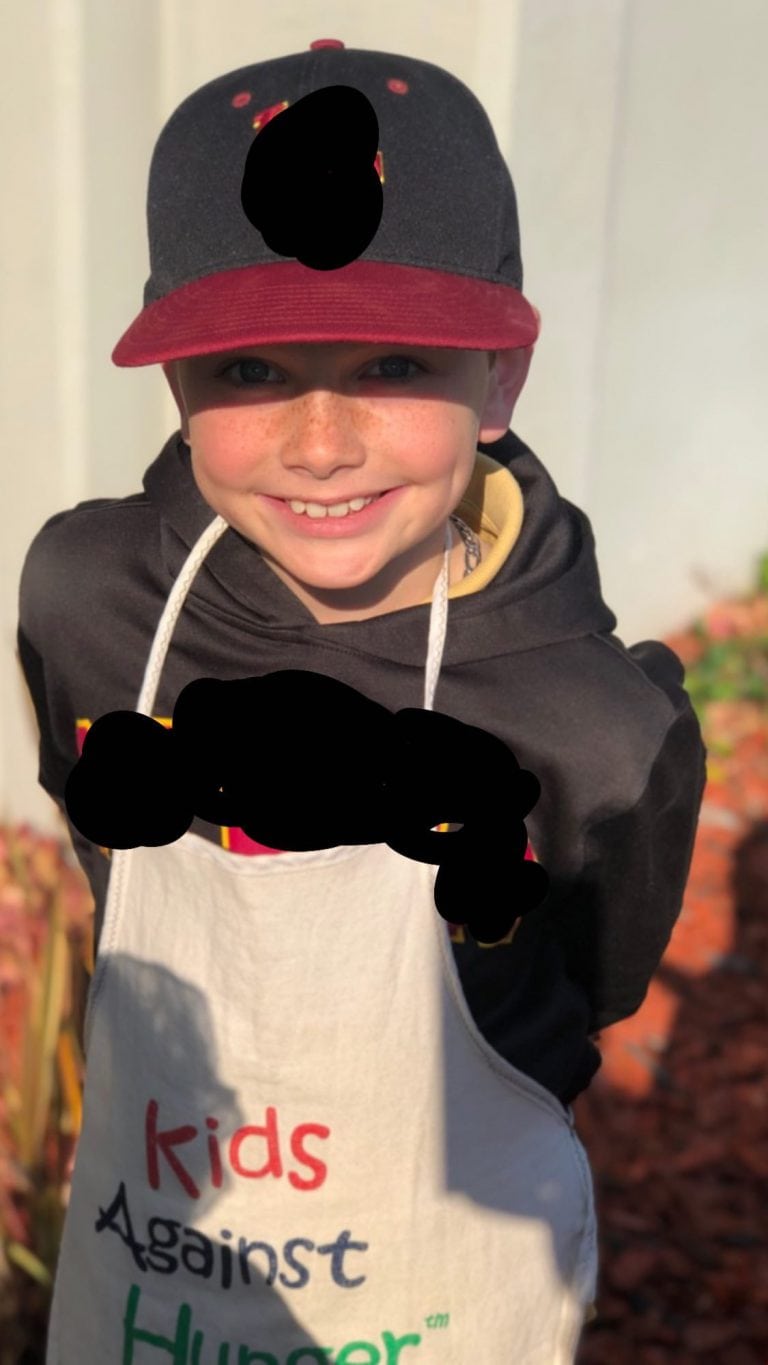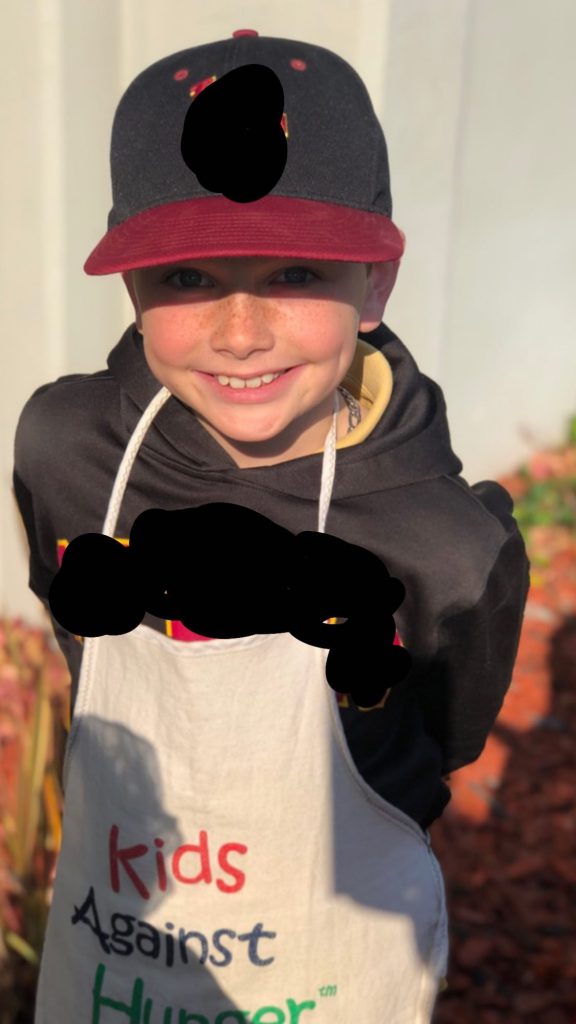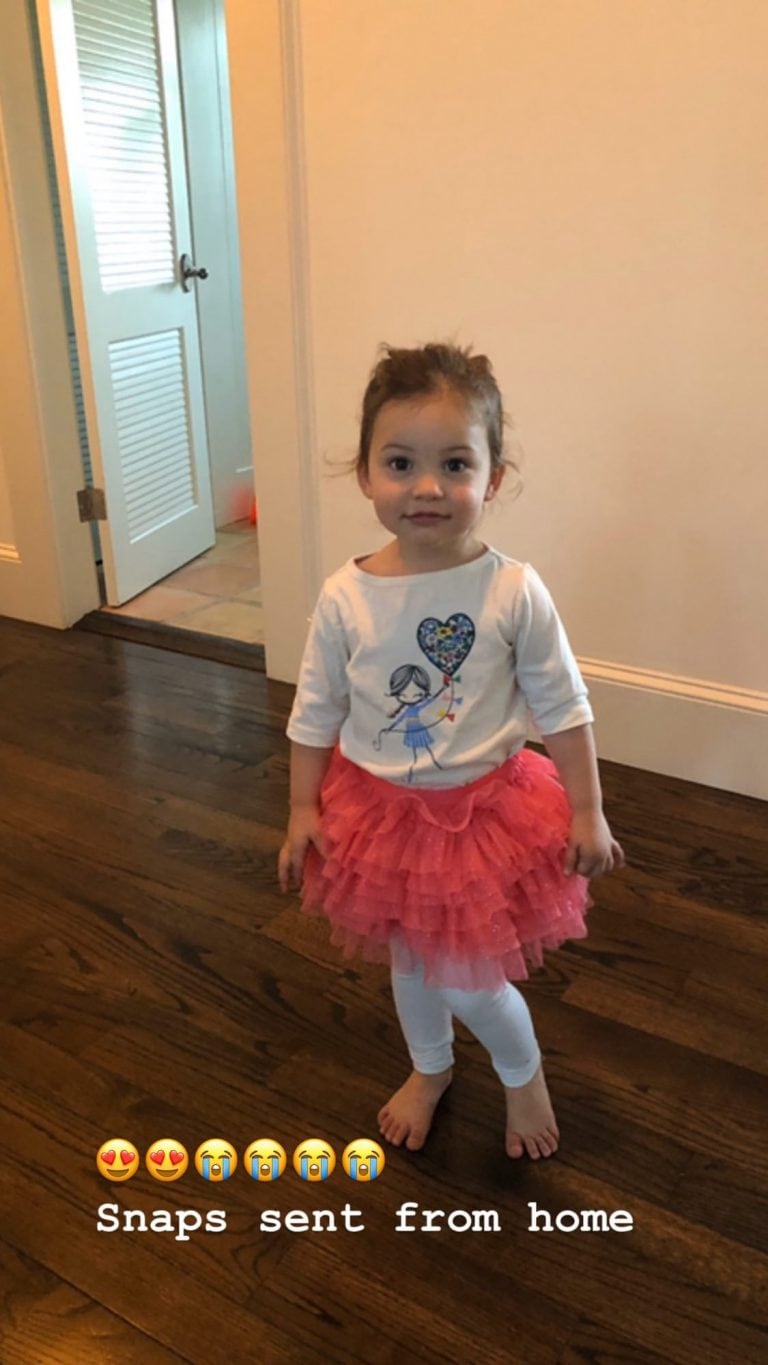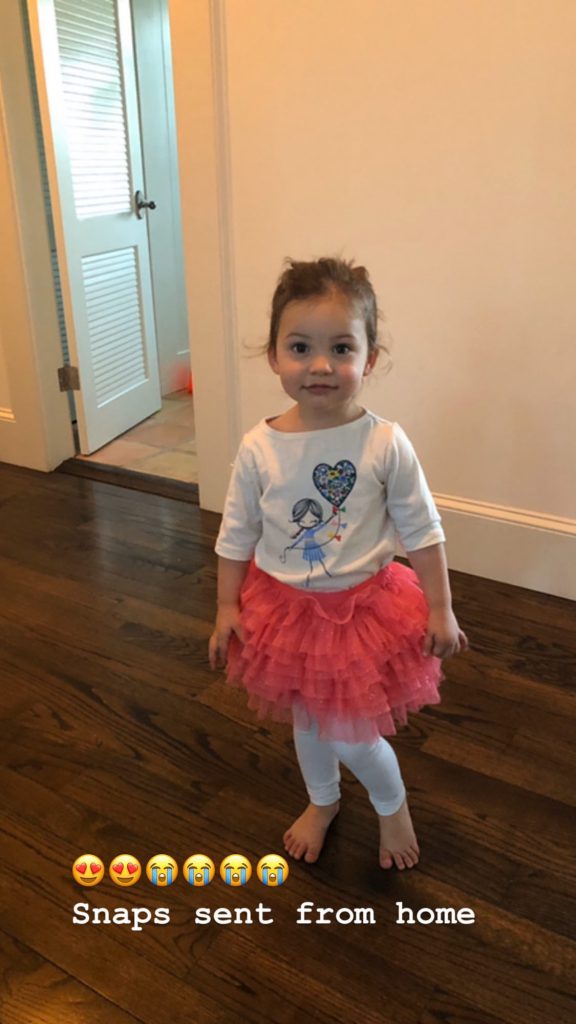 It's been so hard to not spend every day with my kids. I'm constantly looking at these photos!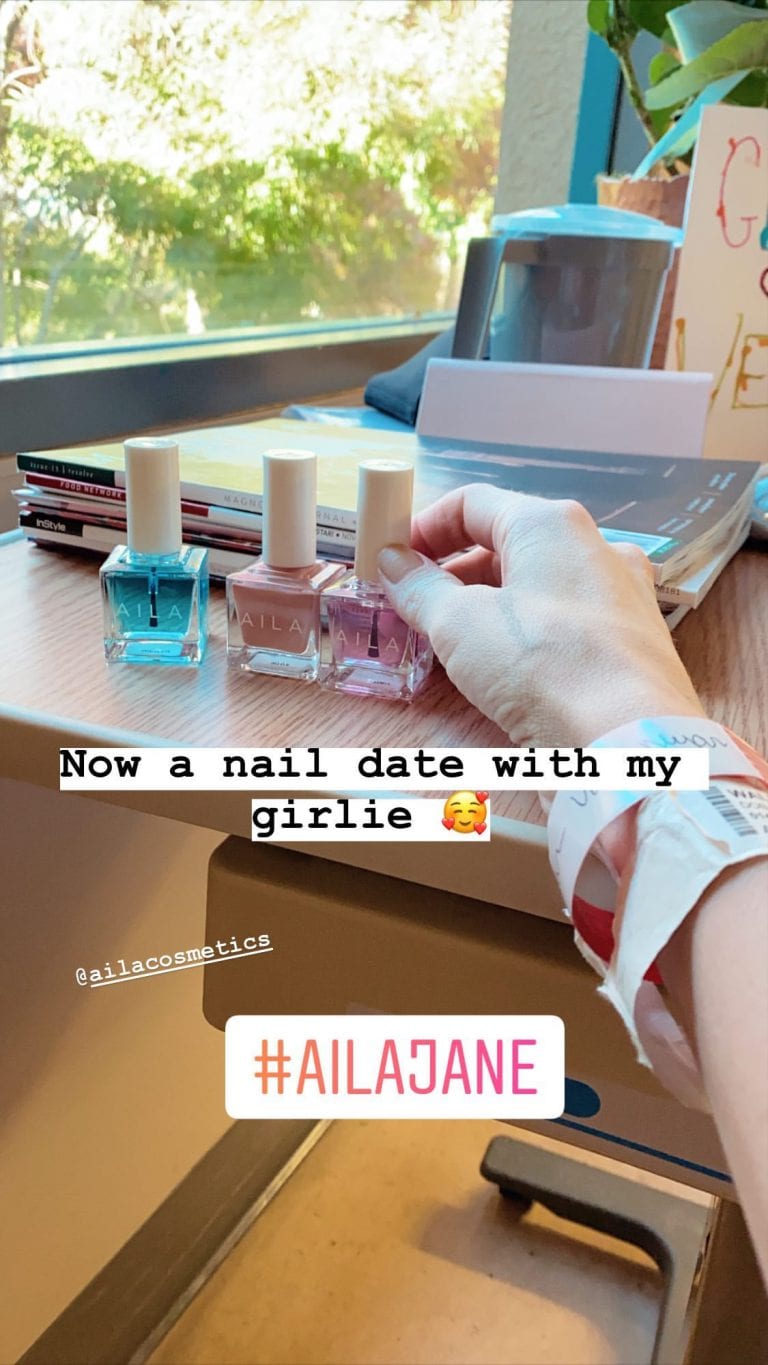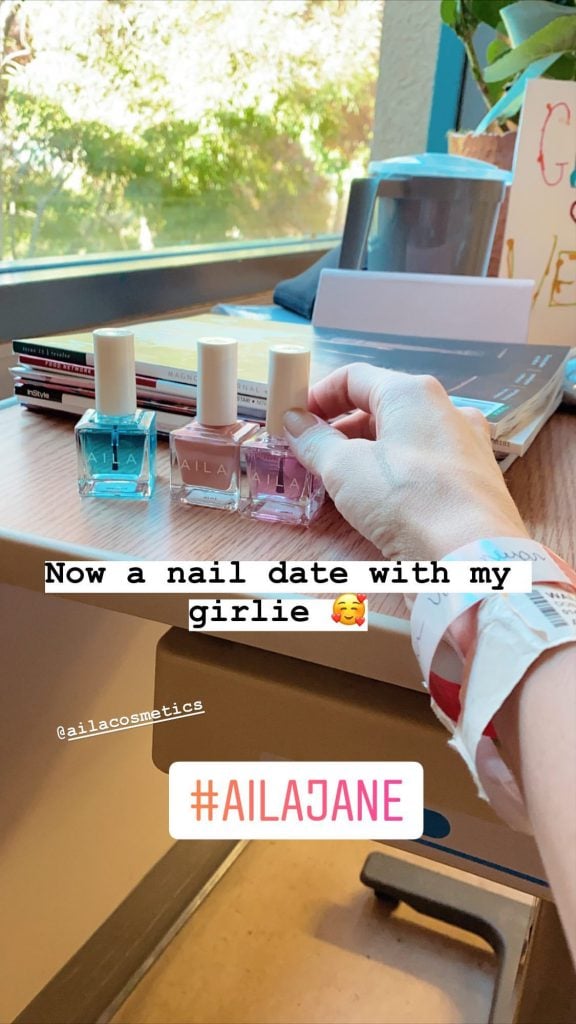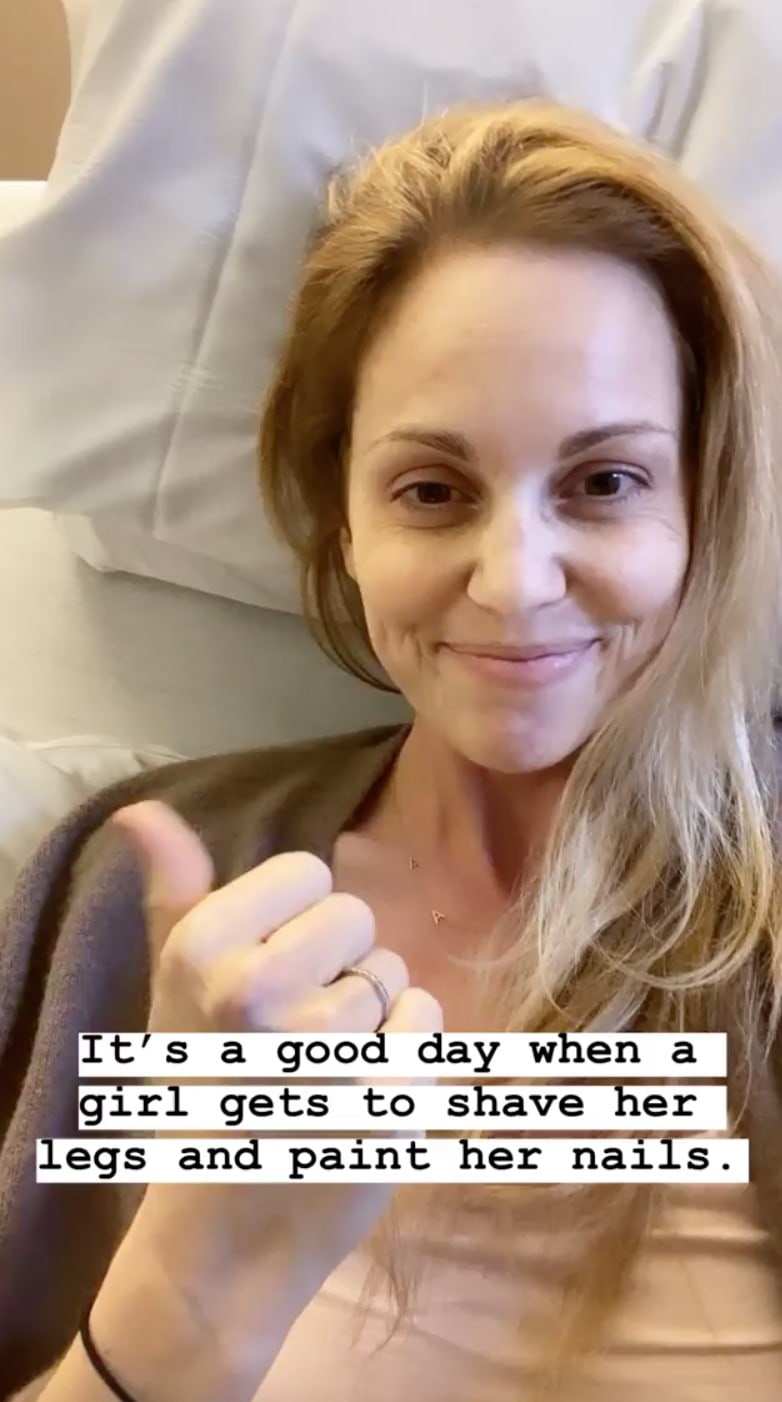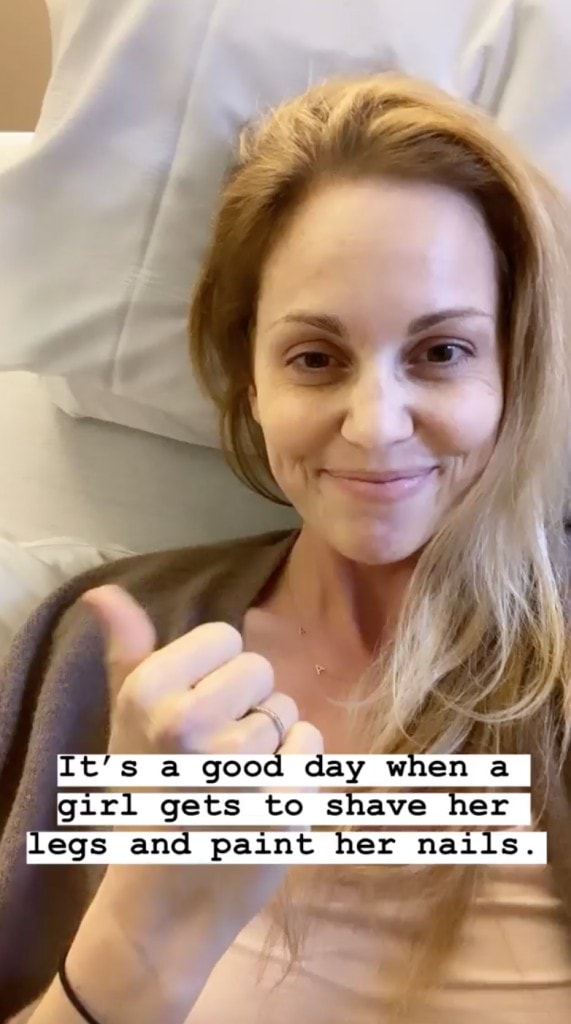 My self-care while I'm in here! ♥️♥️♥️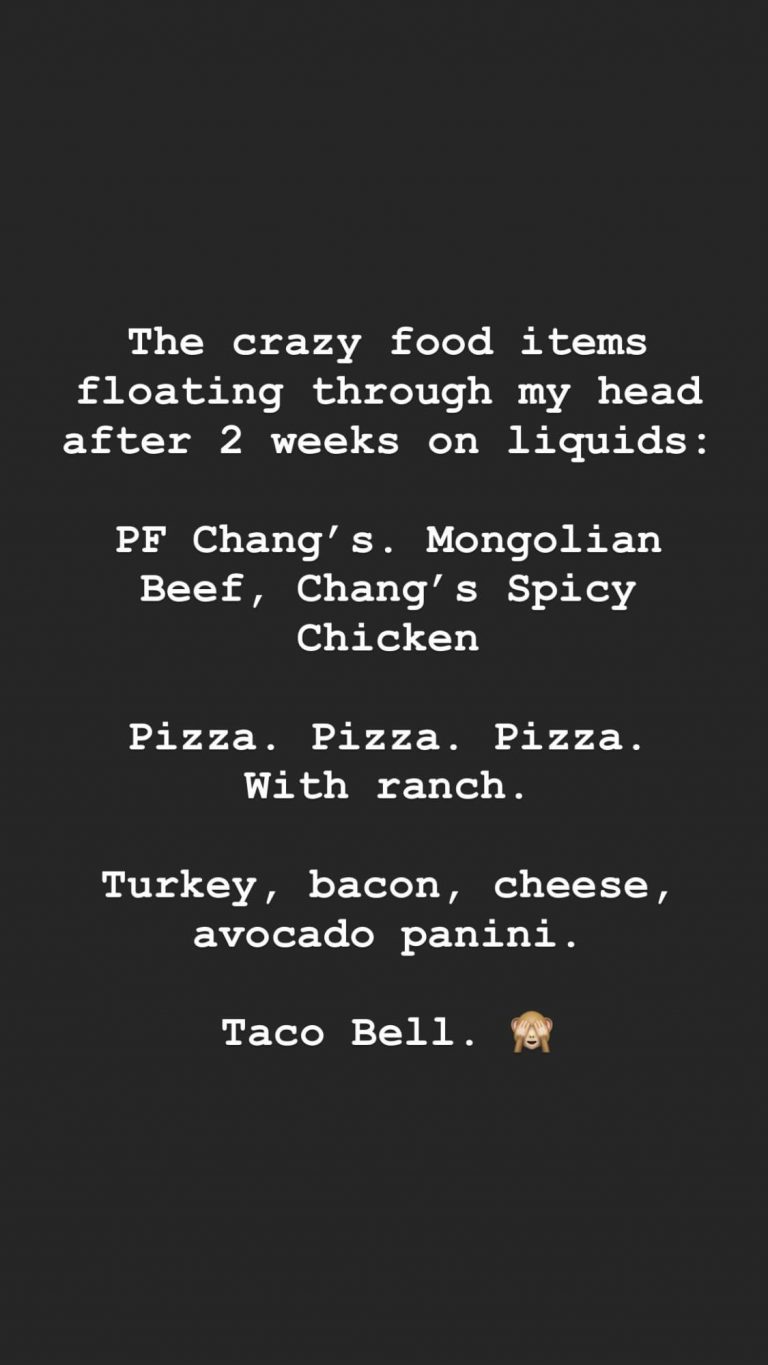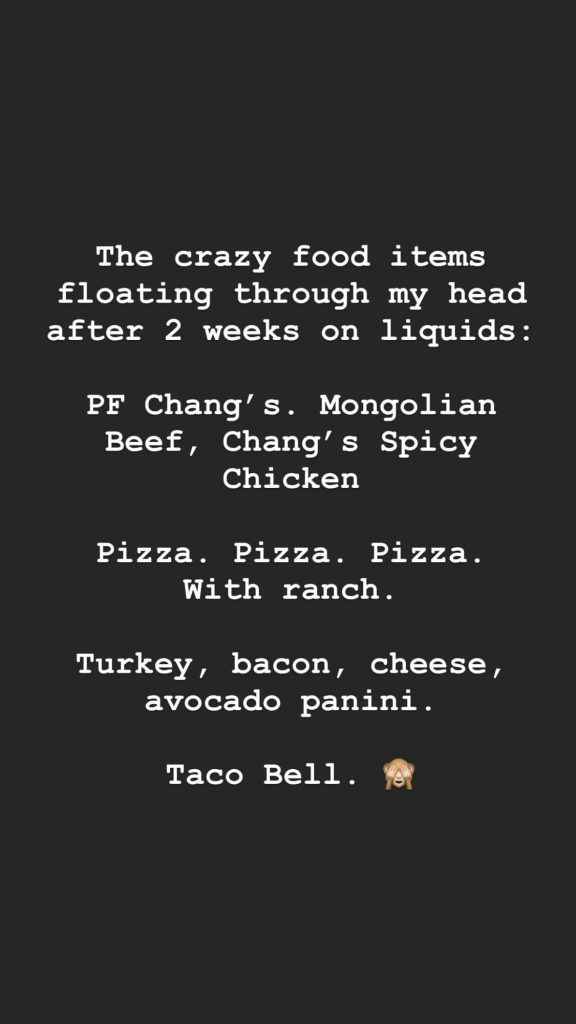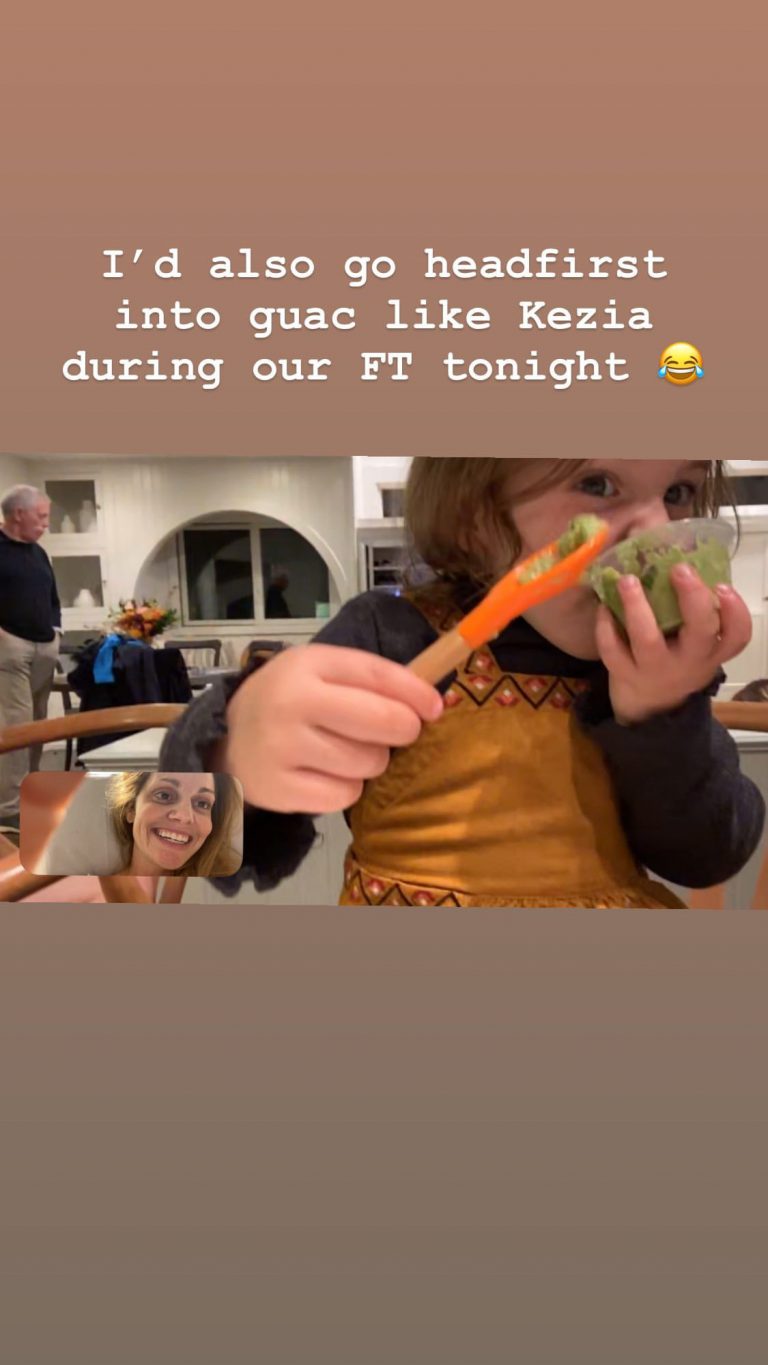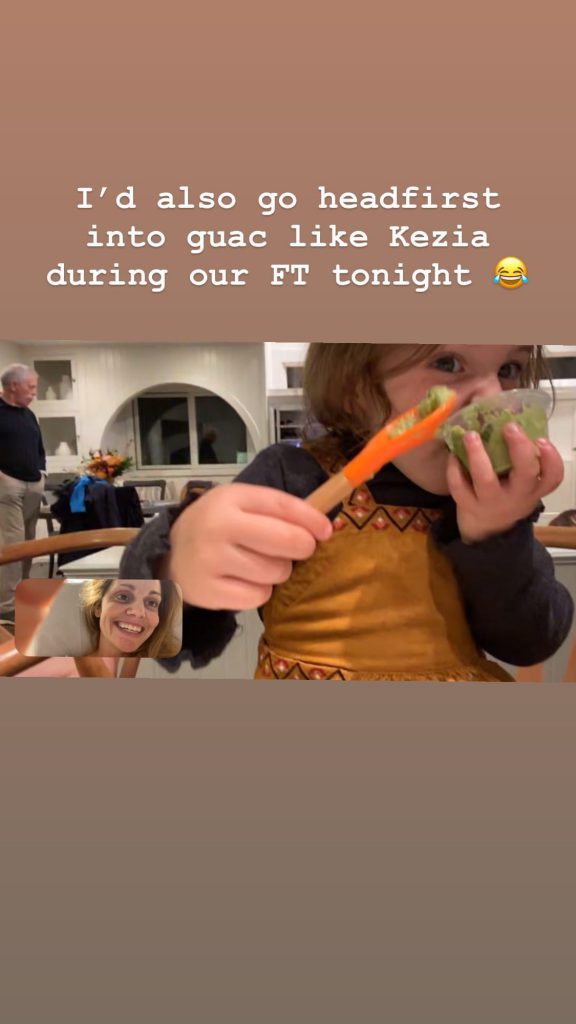 What can I say?! It's true. ??‍♀️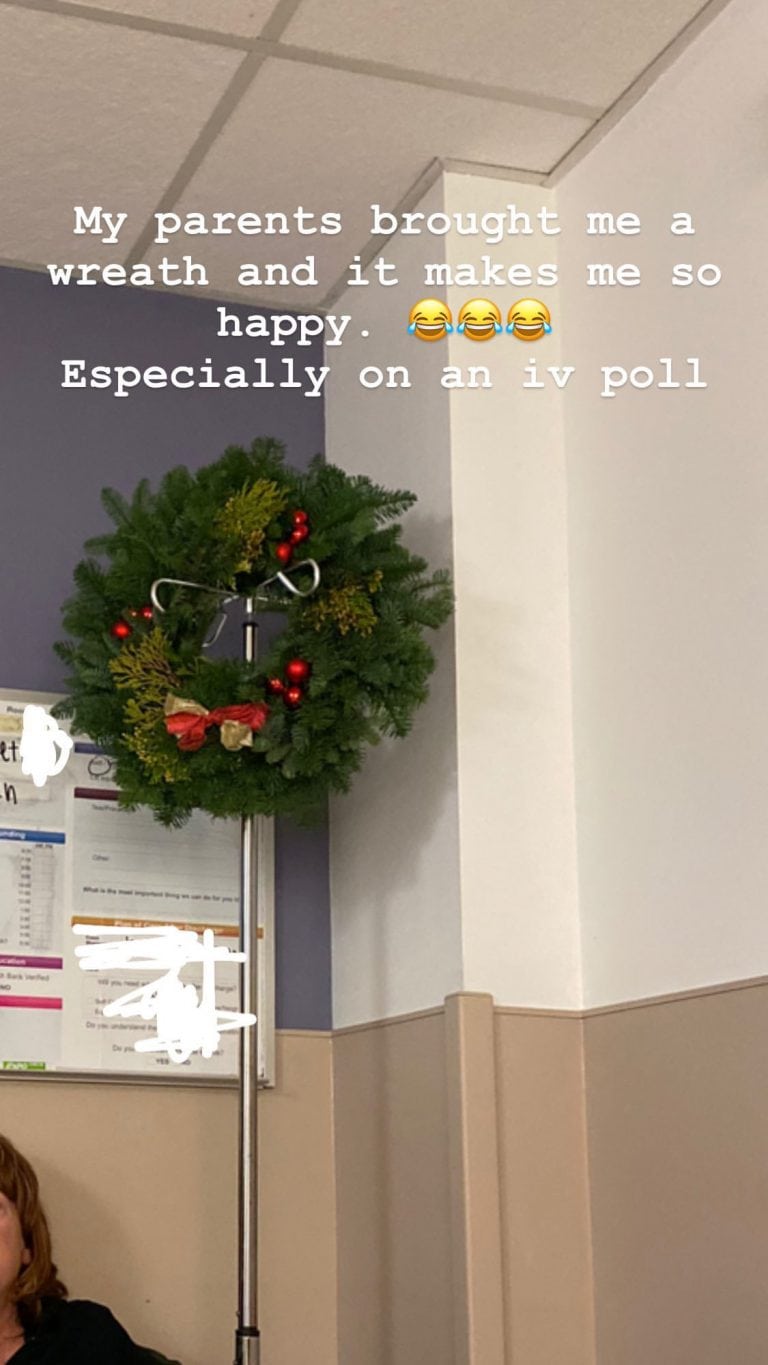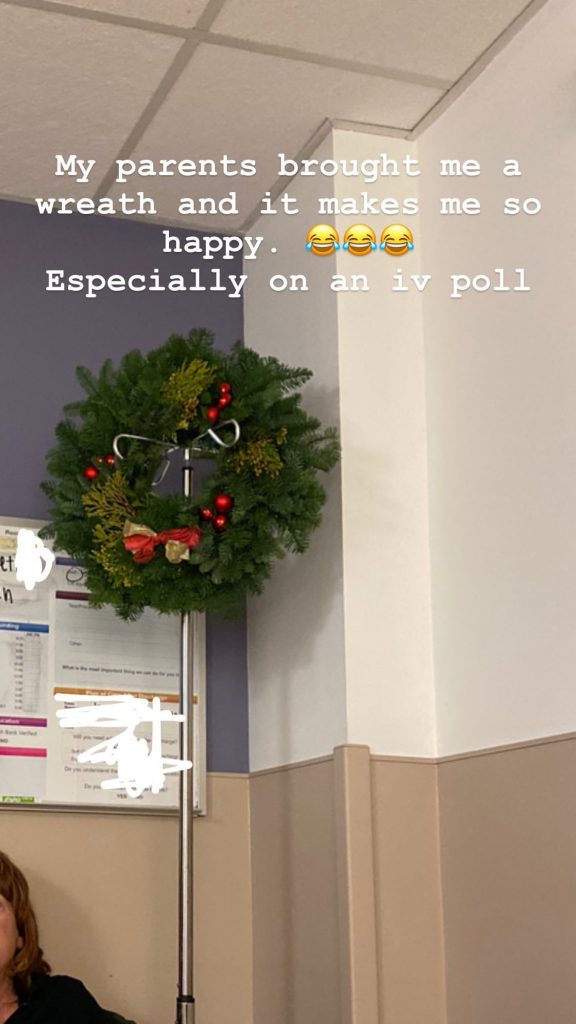 Taking all the holiday inspiration that I can get in here!! ❄️?♥️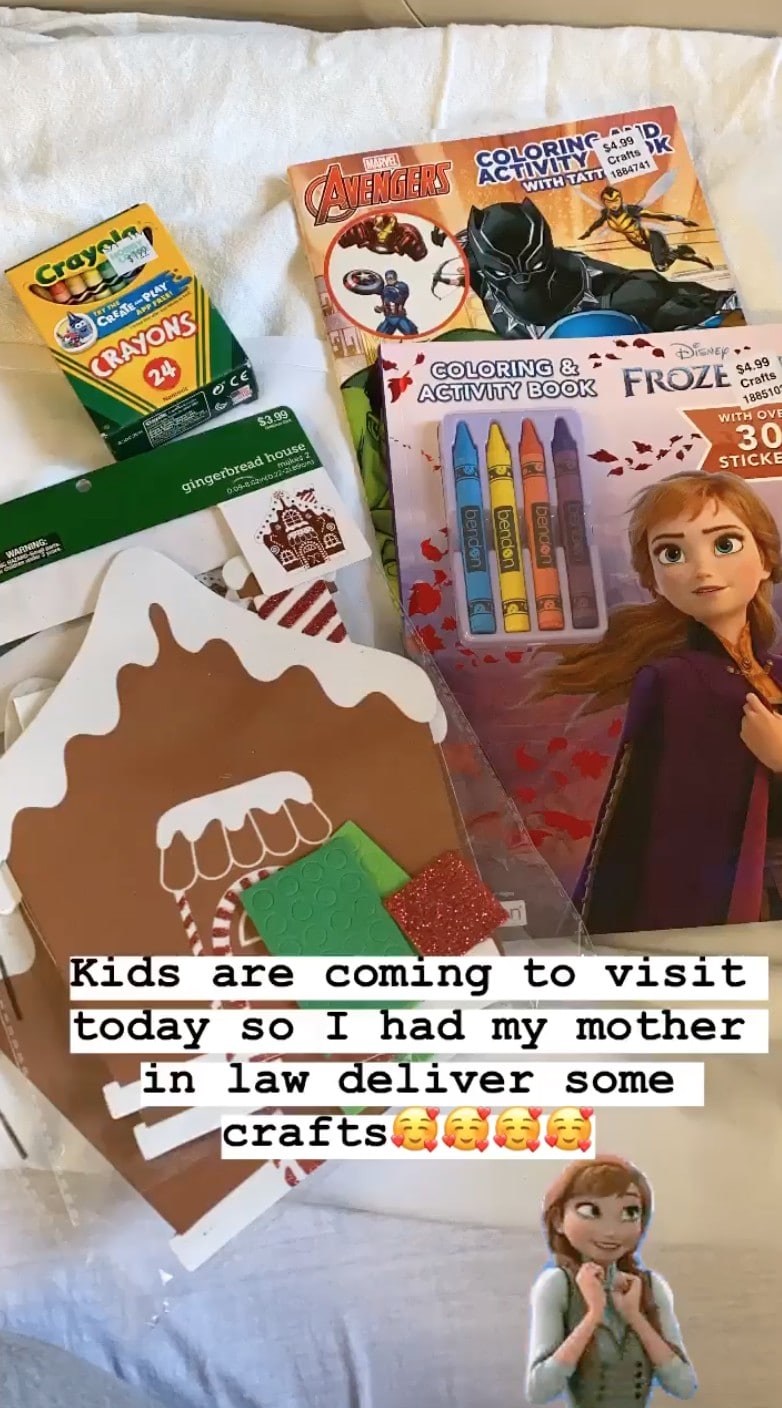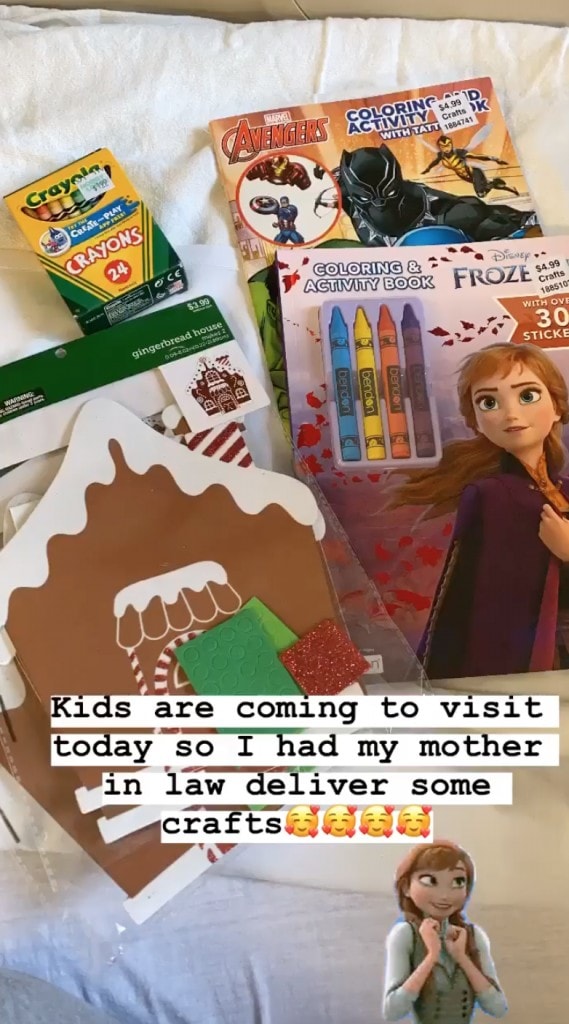 My favorite visitors!!!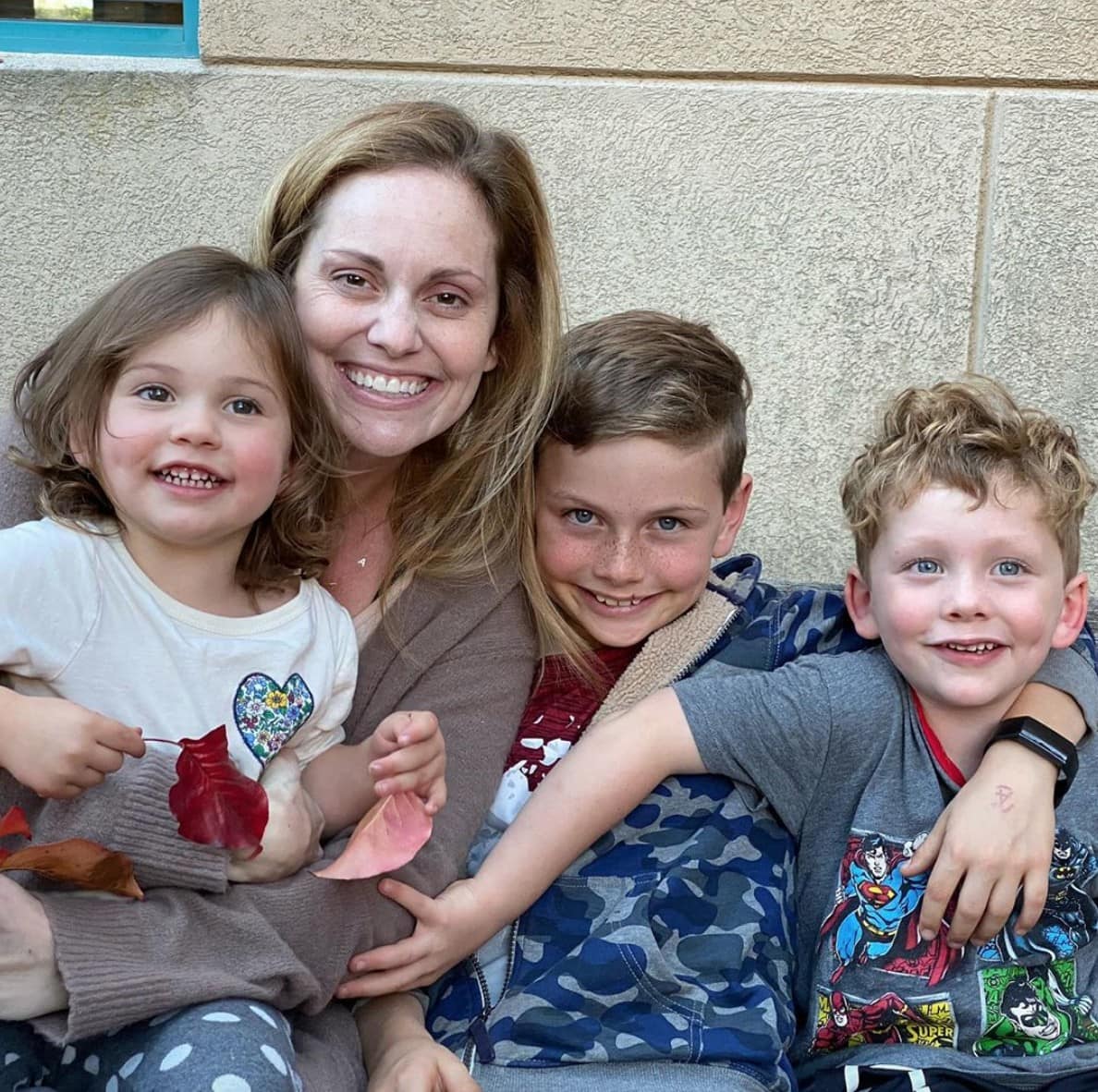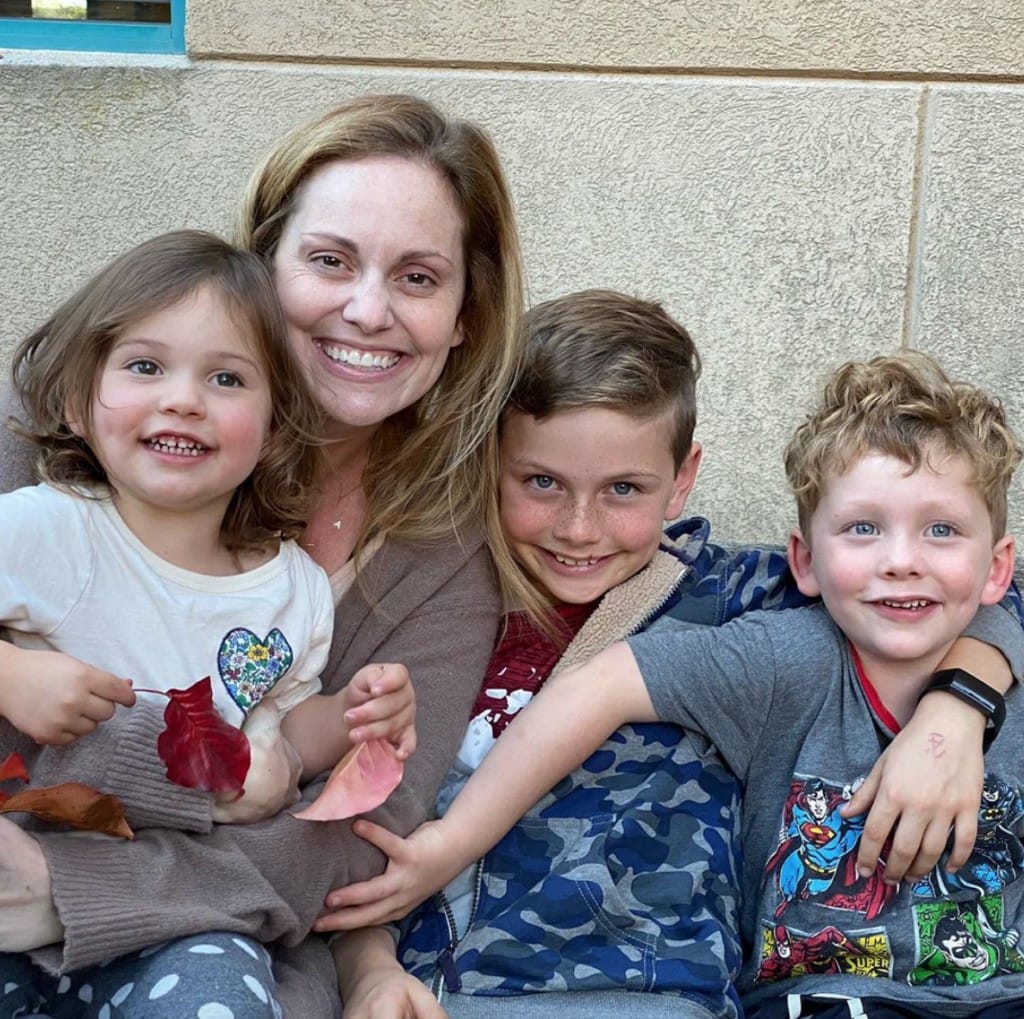 ♥️♥️♥️♥️♥️♥️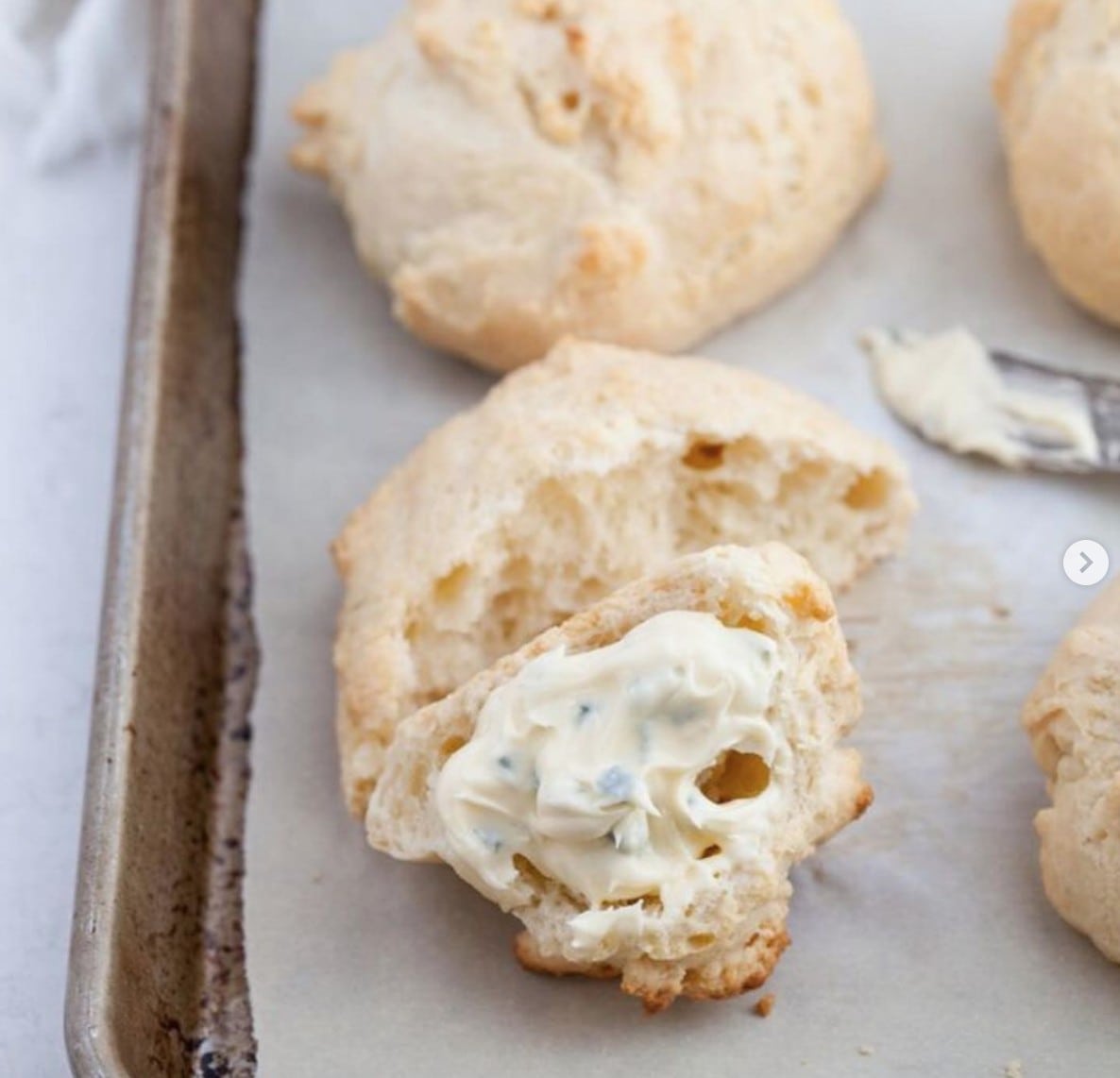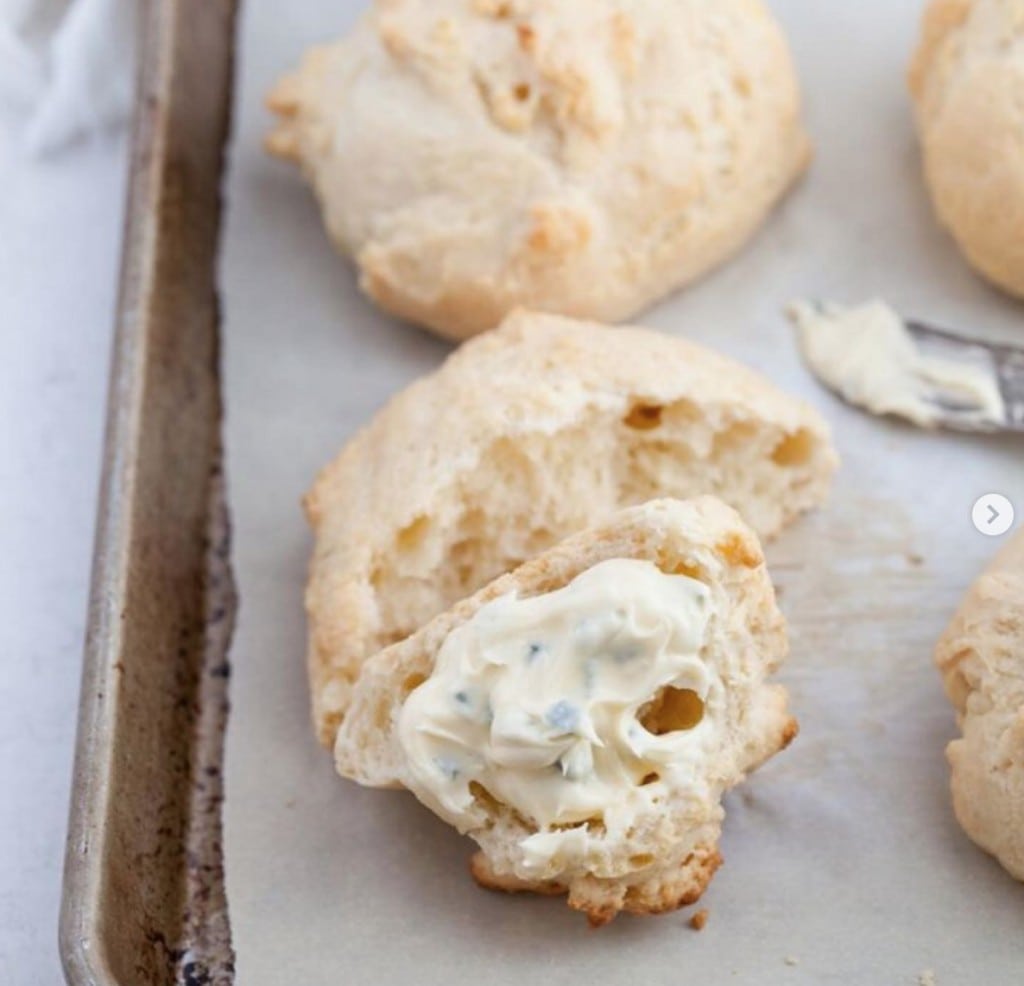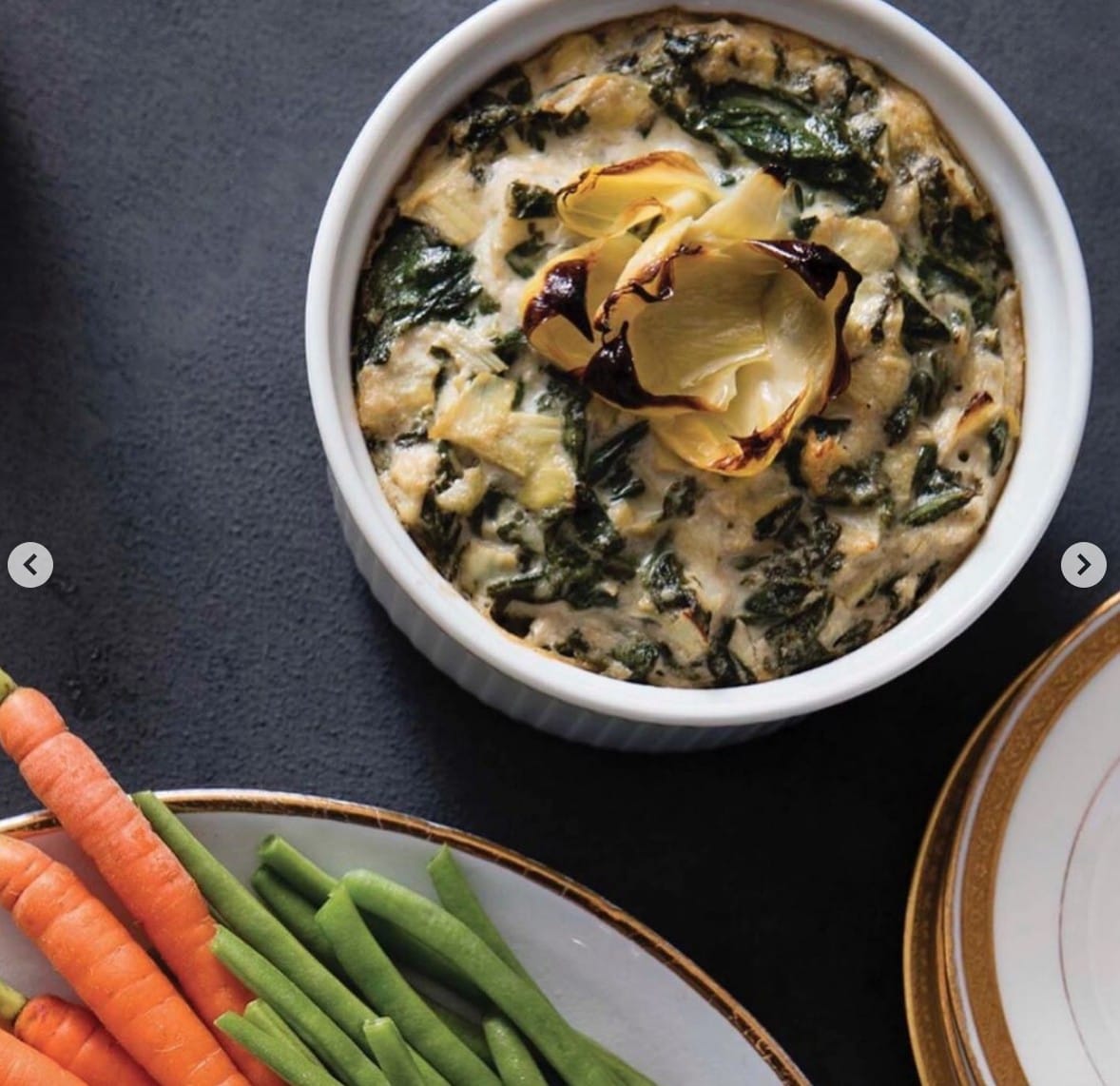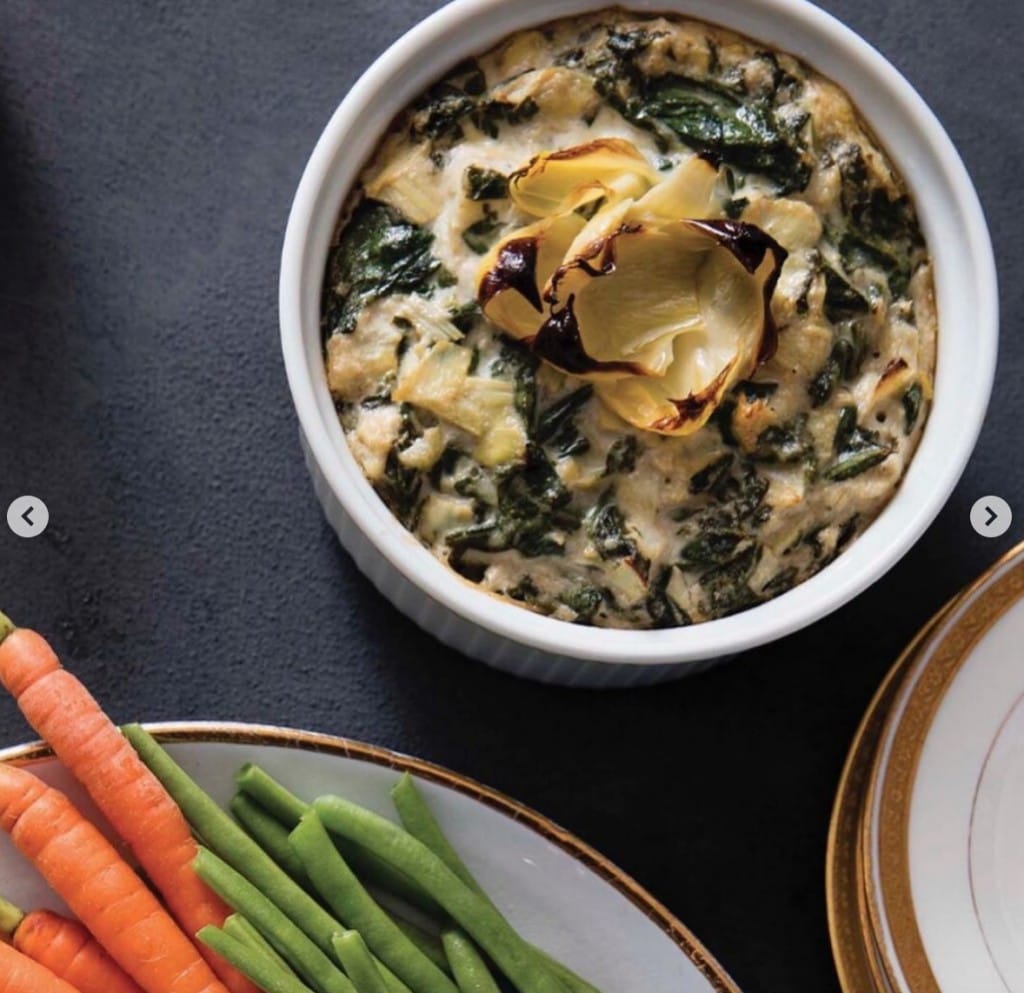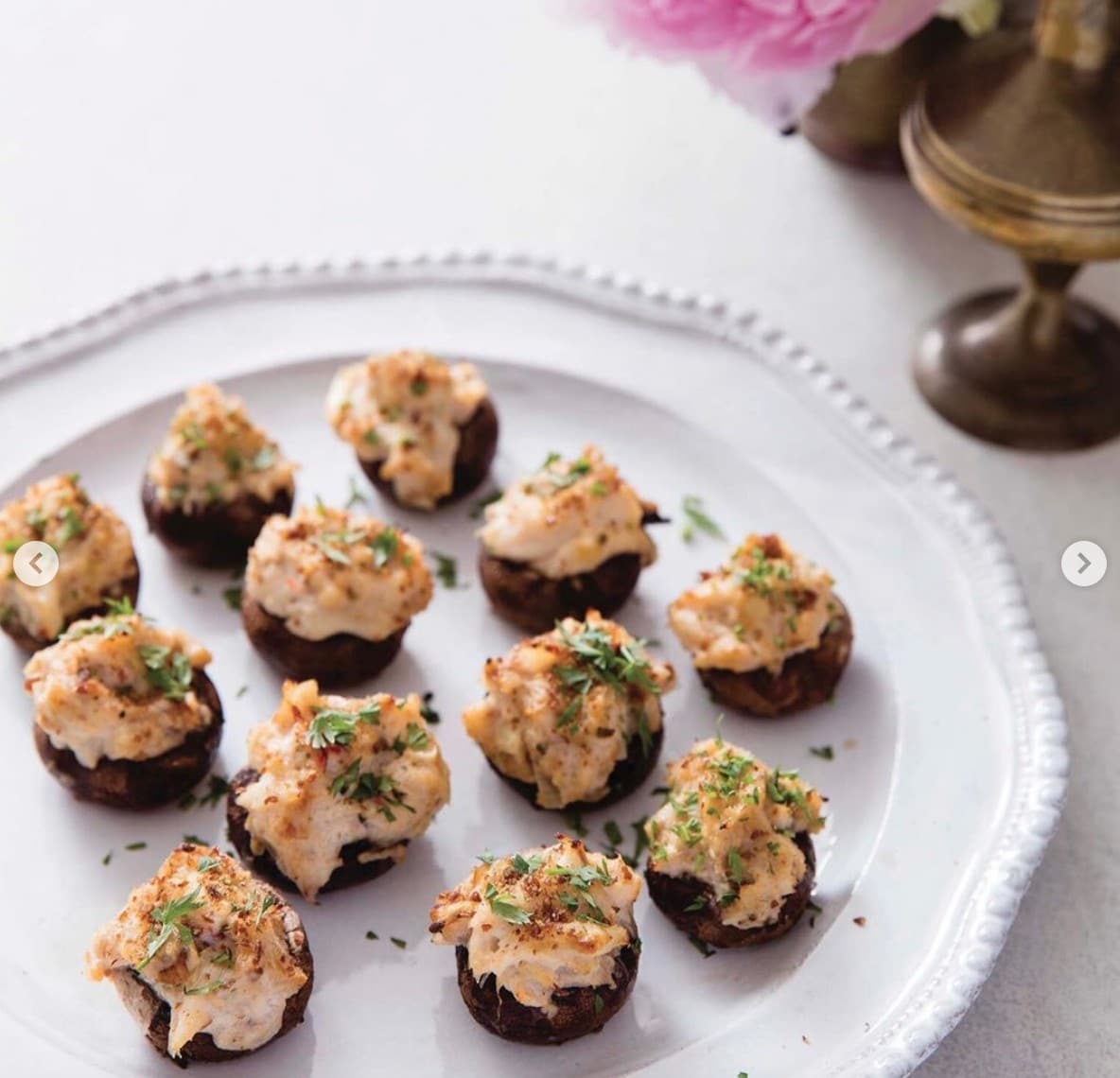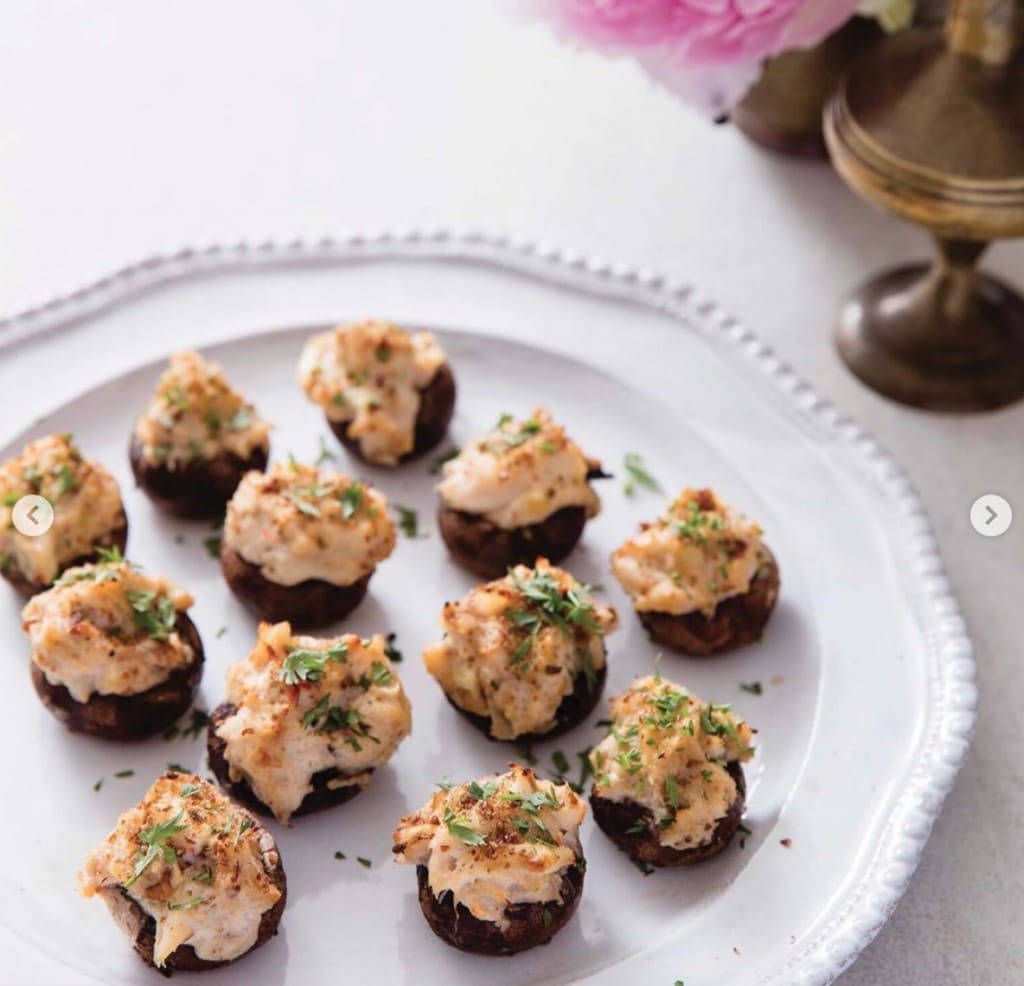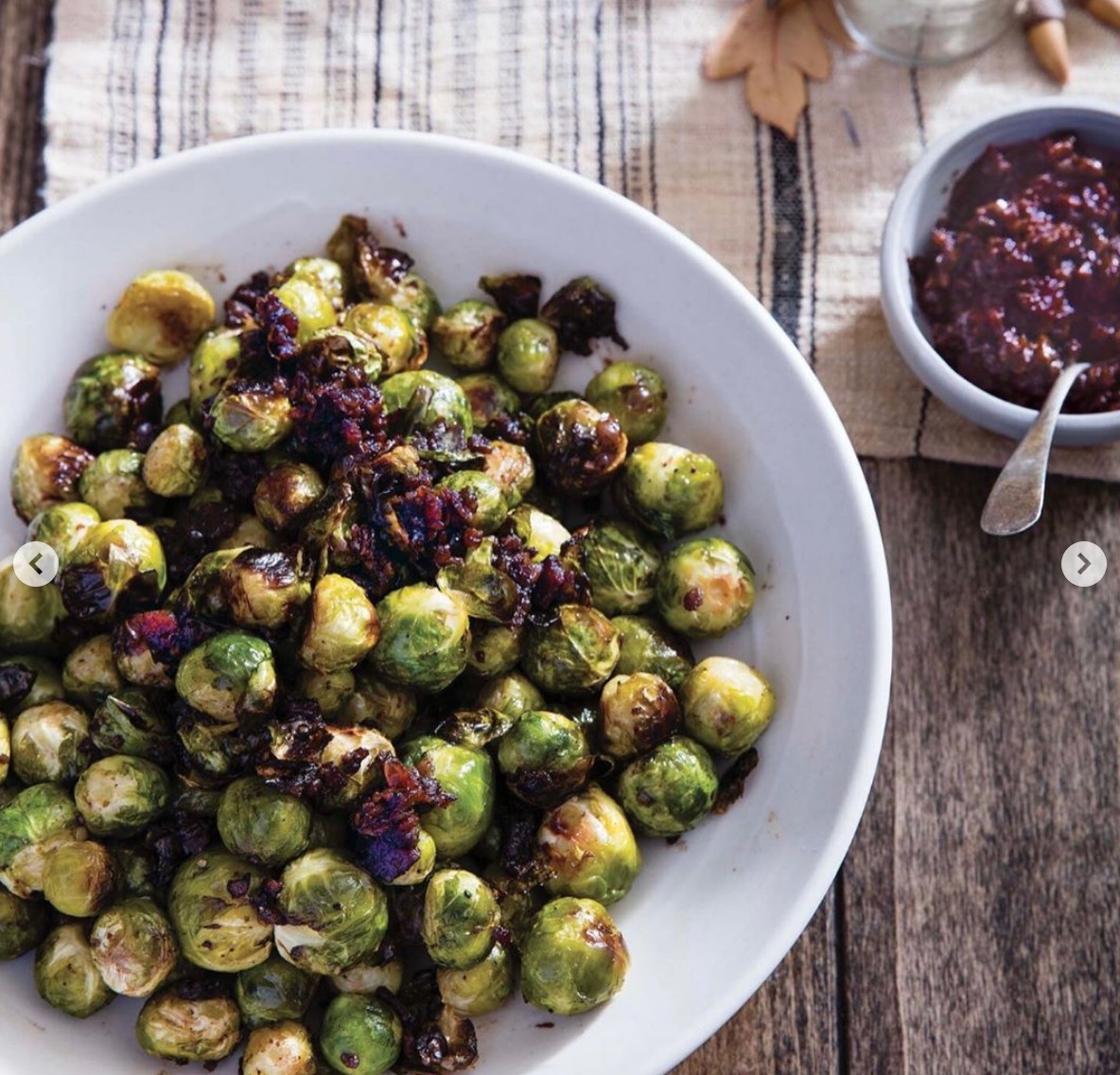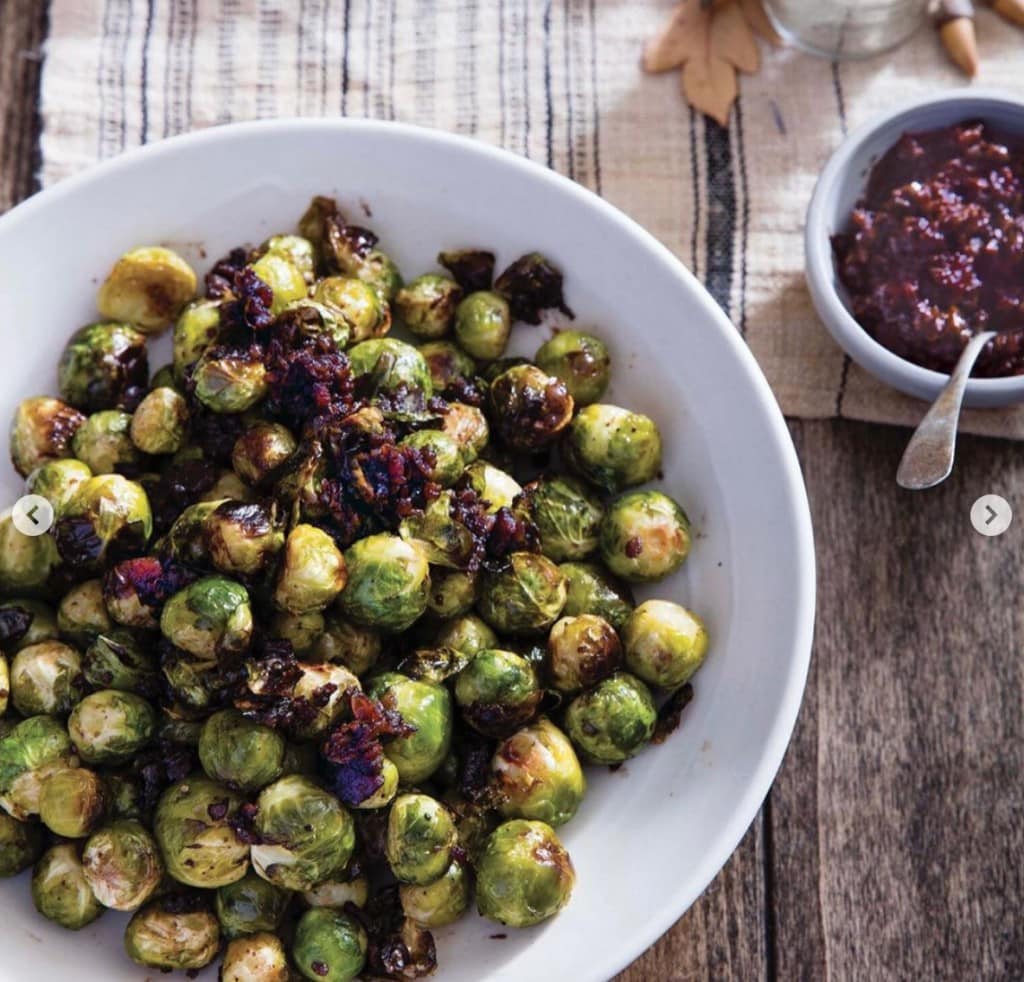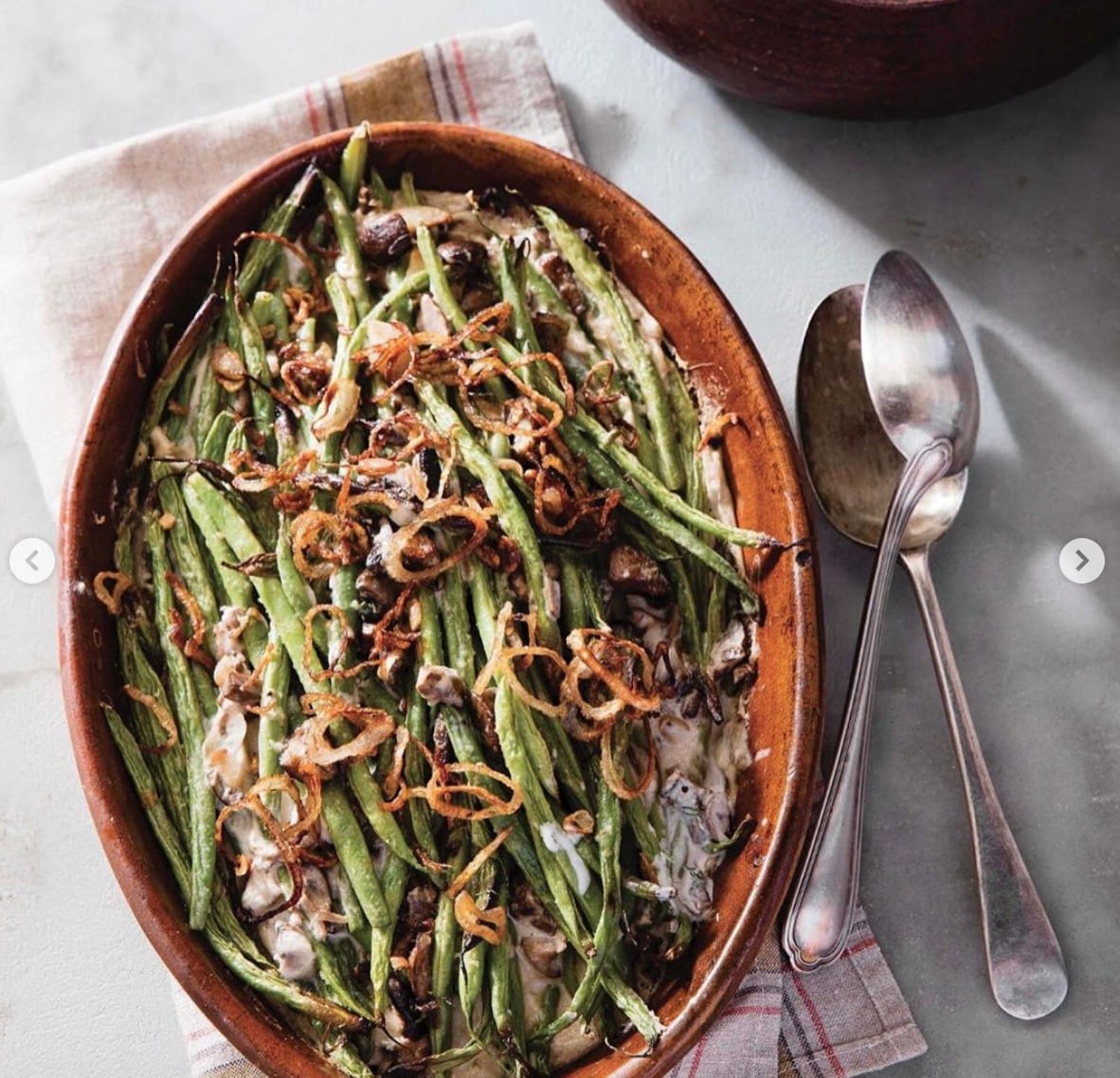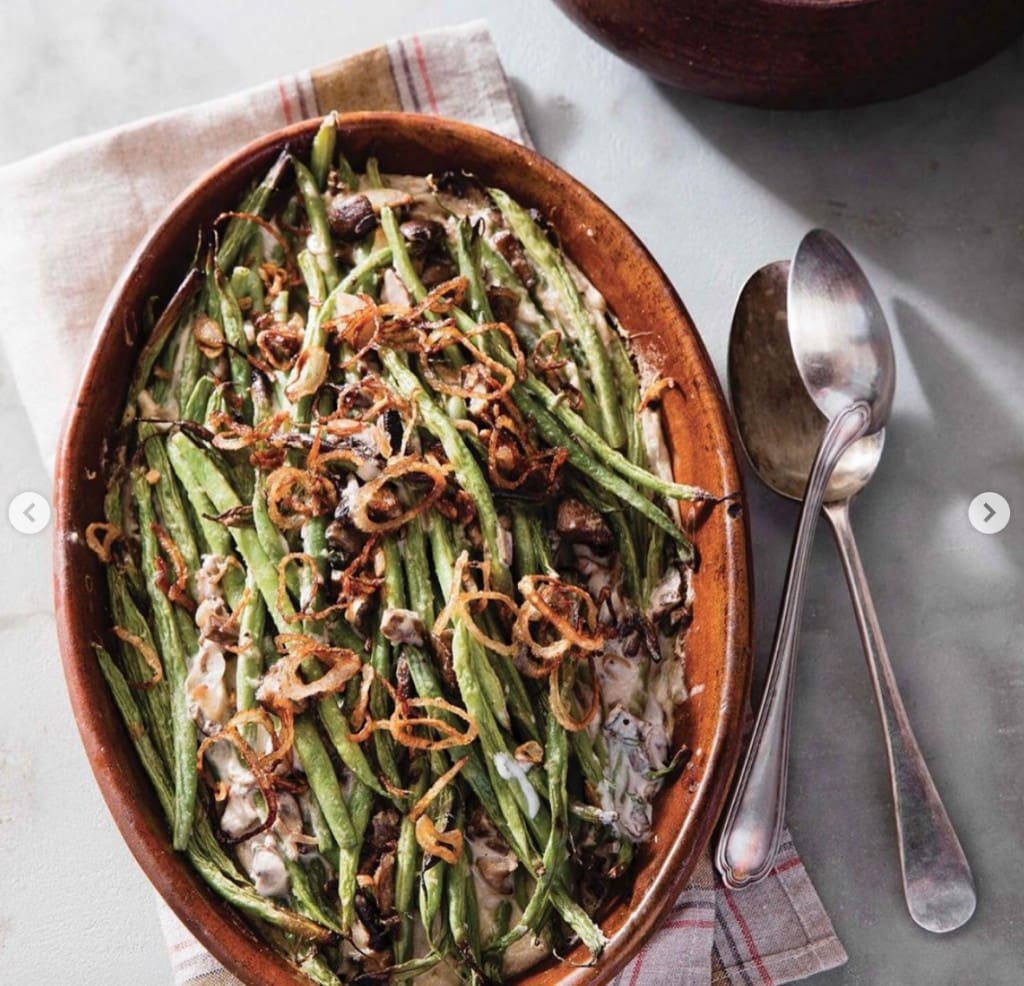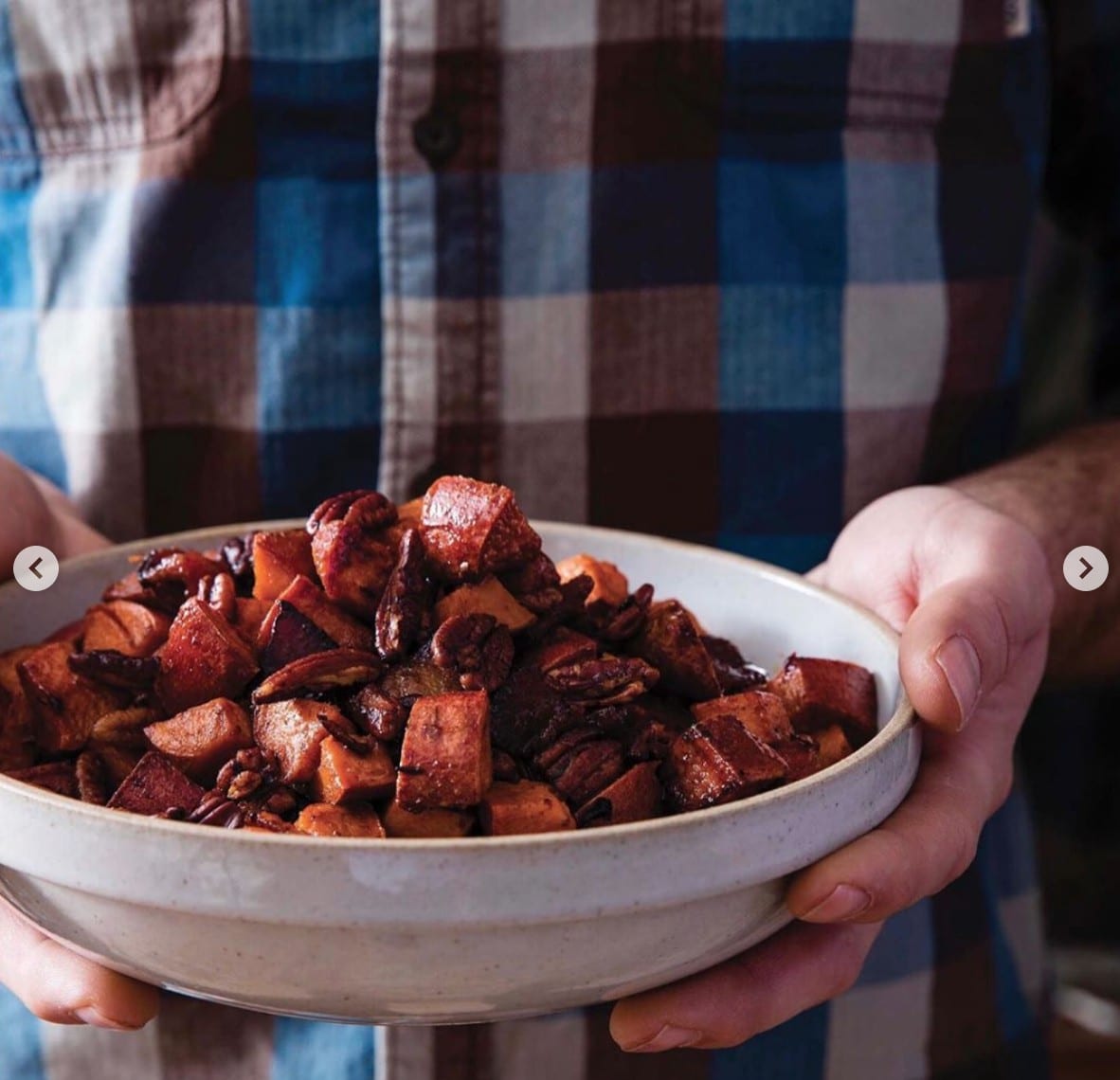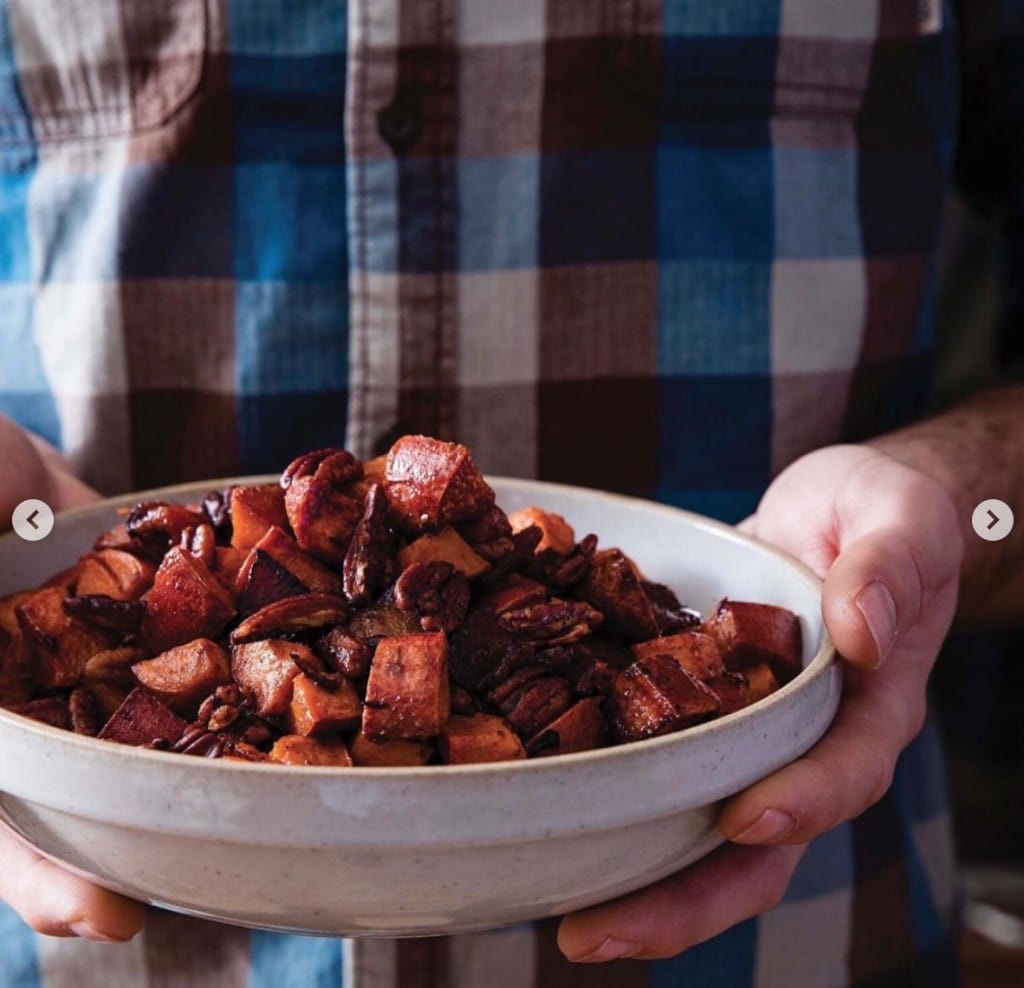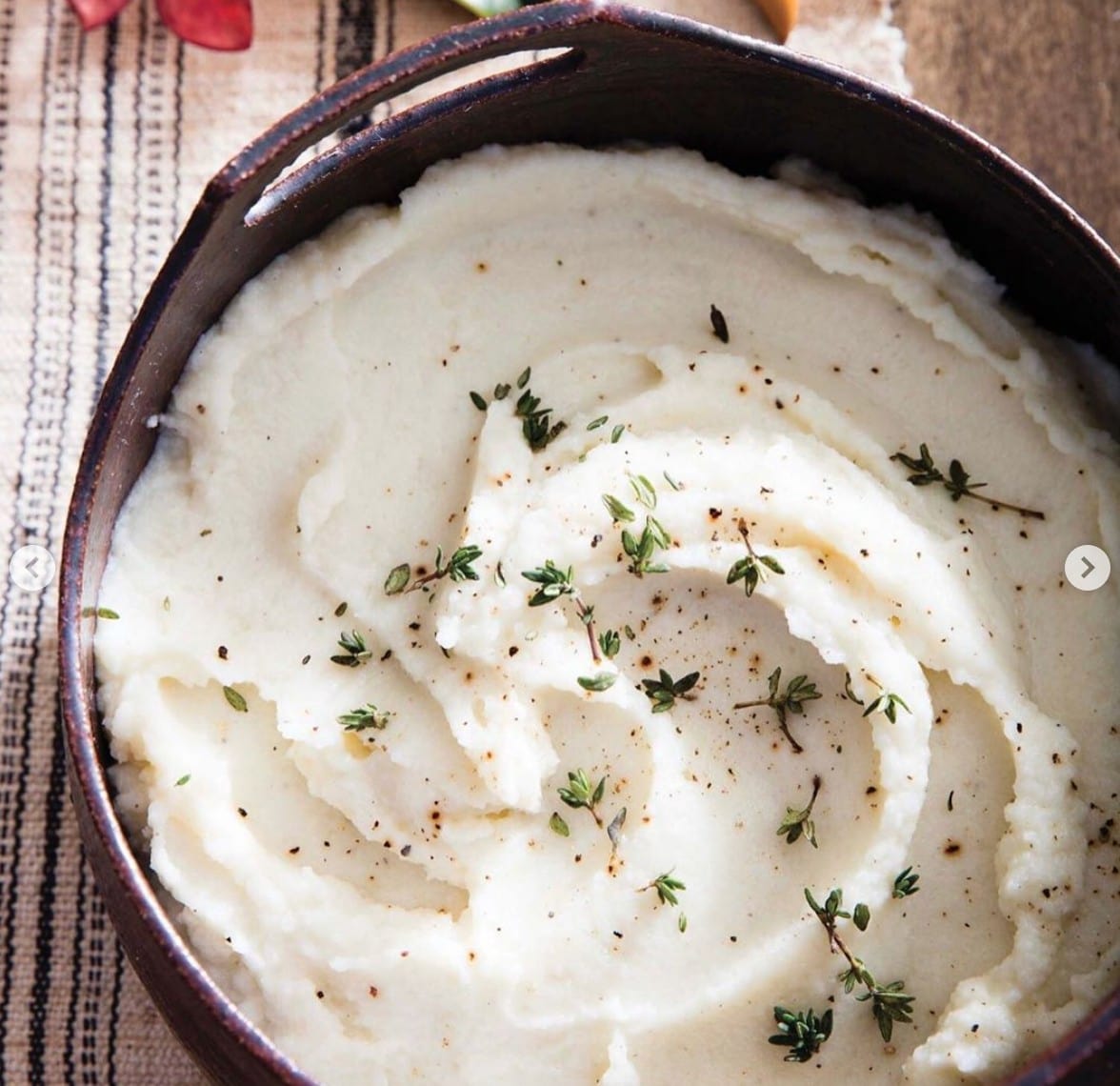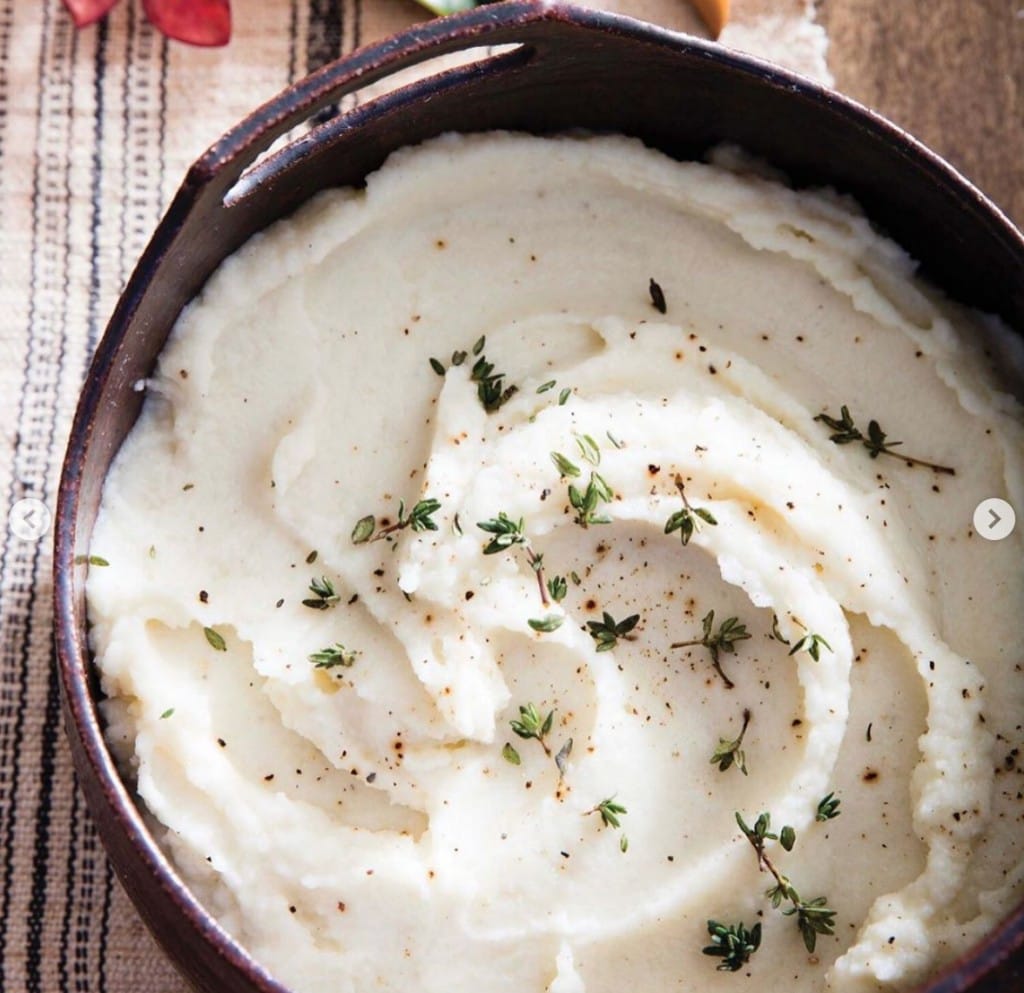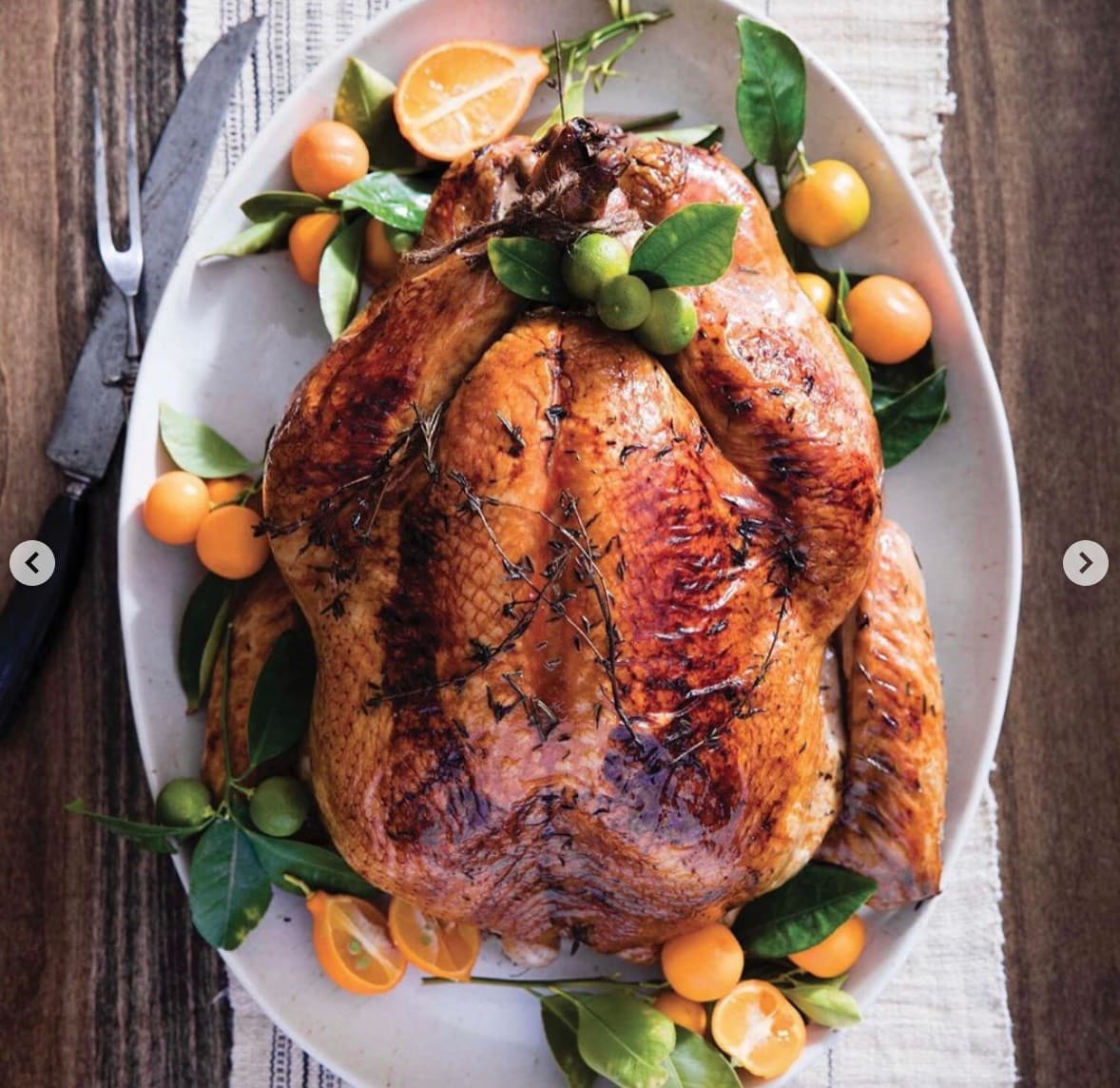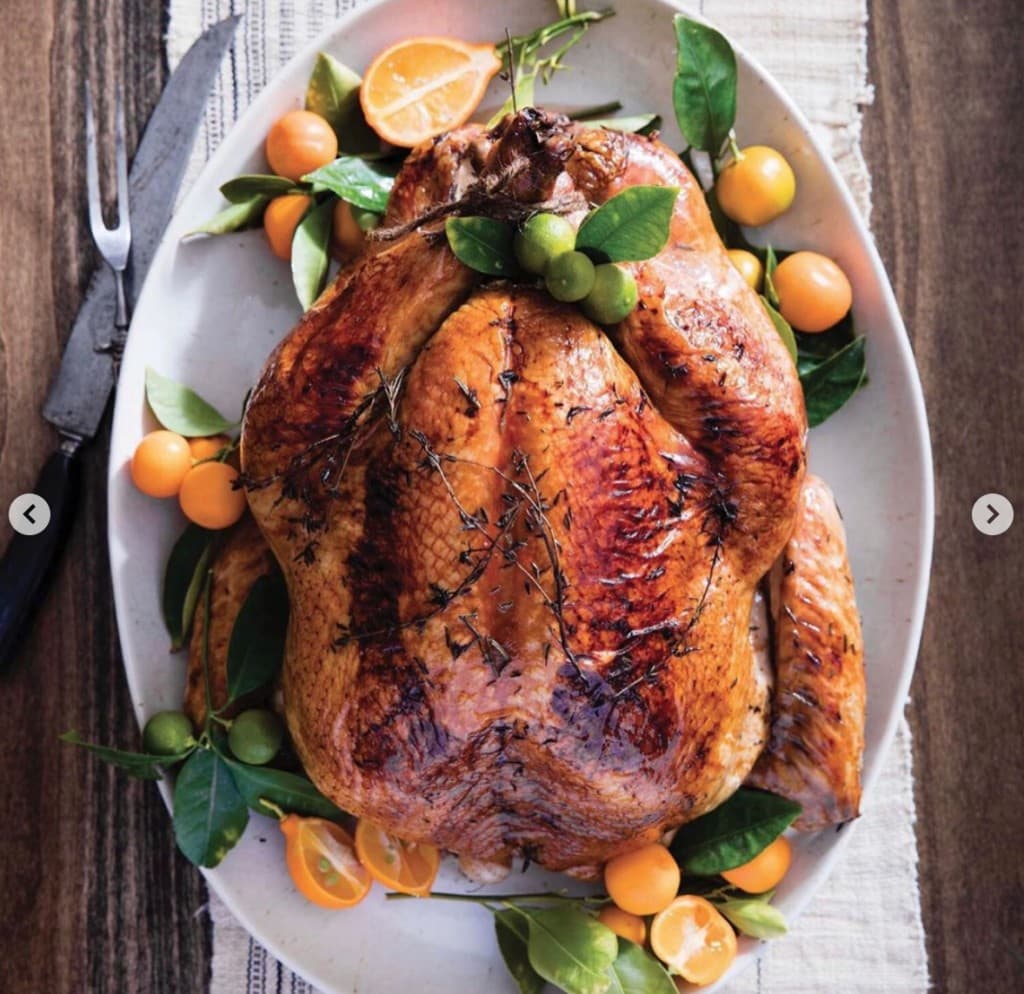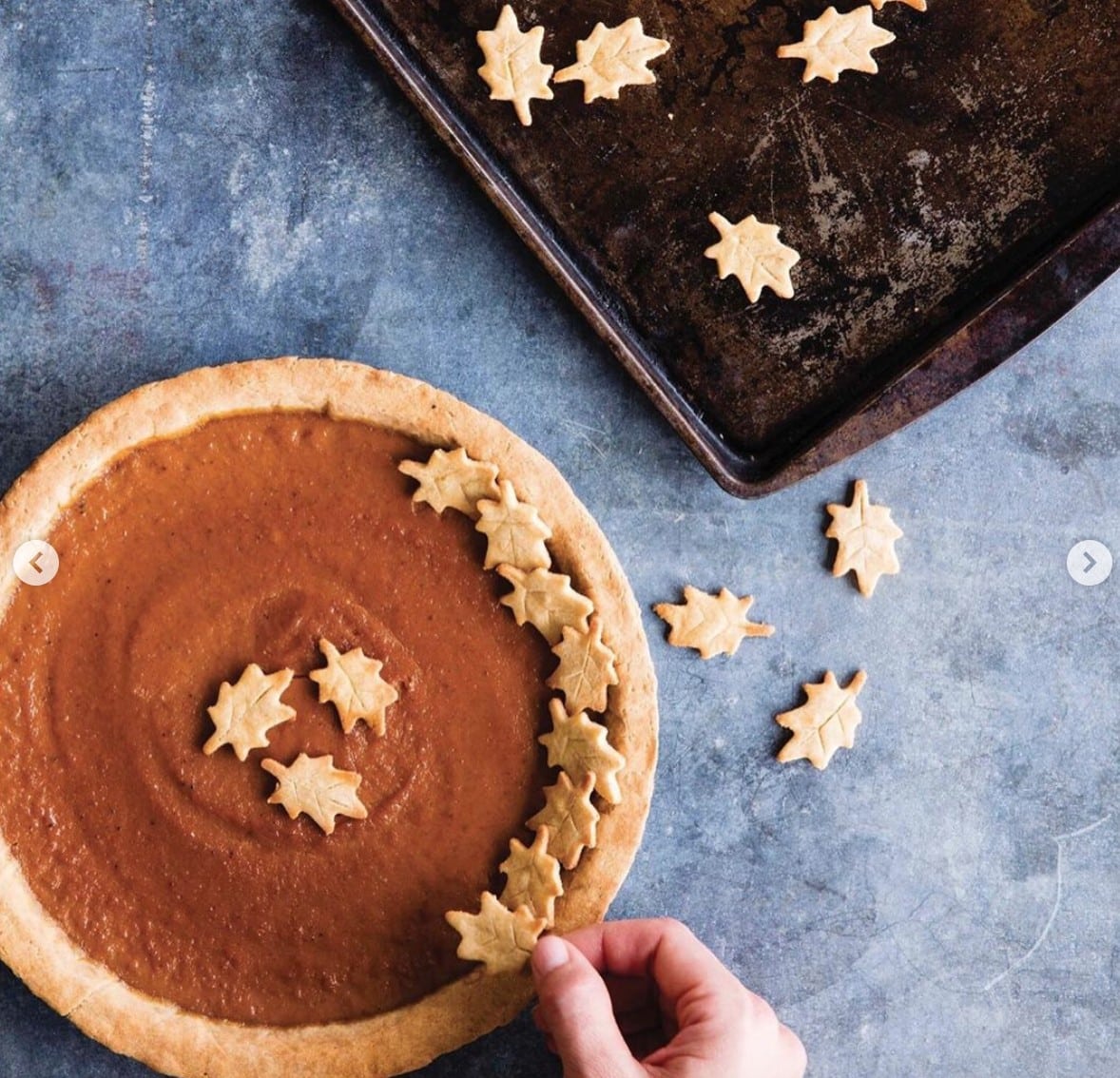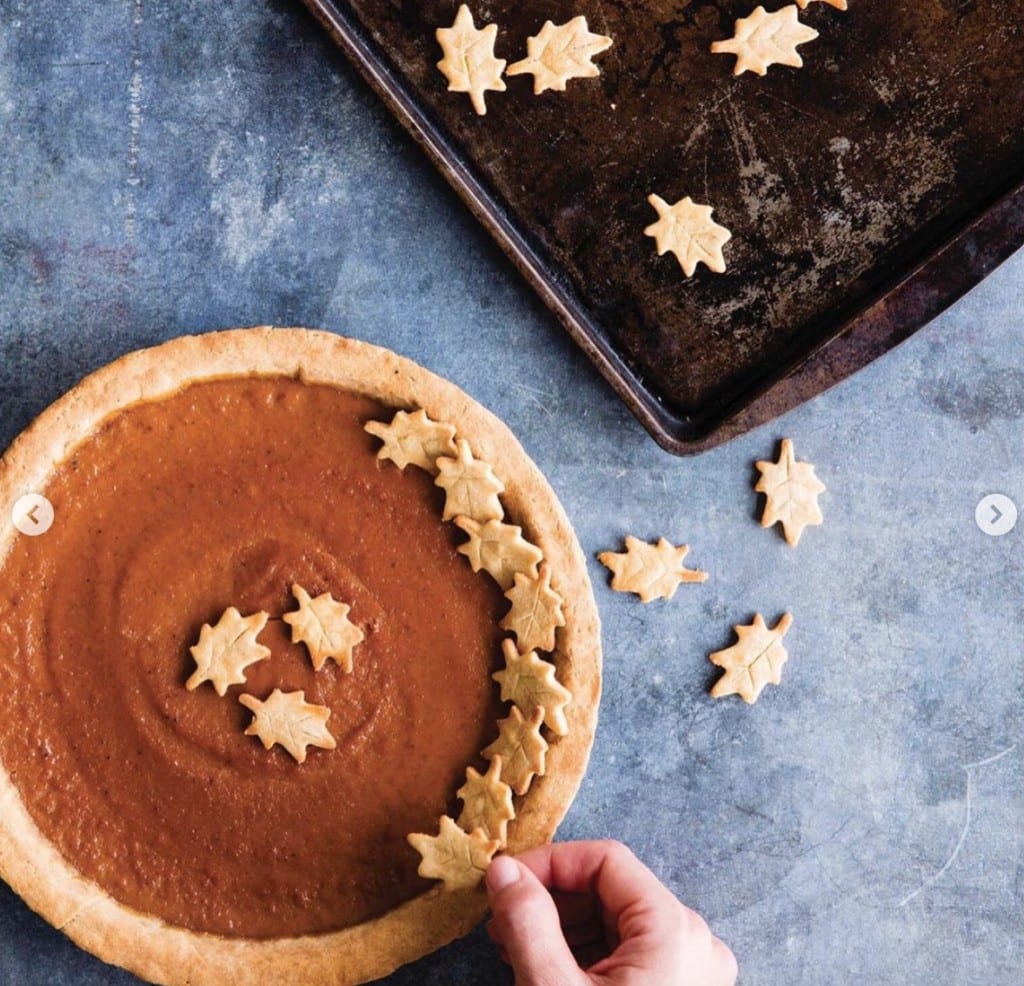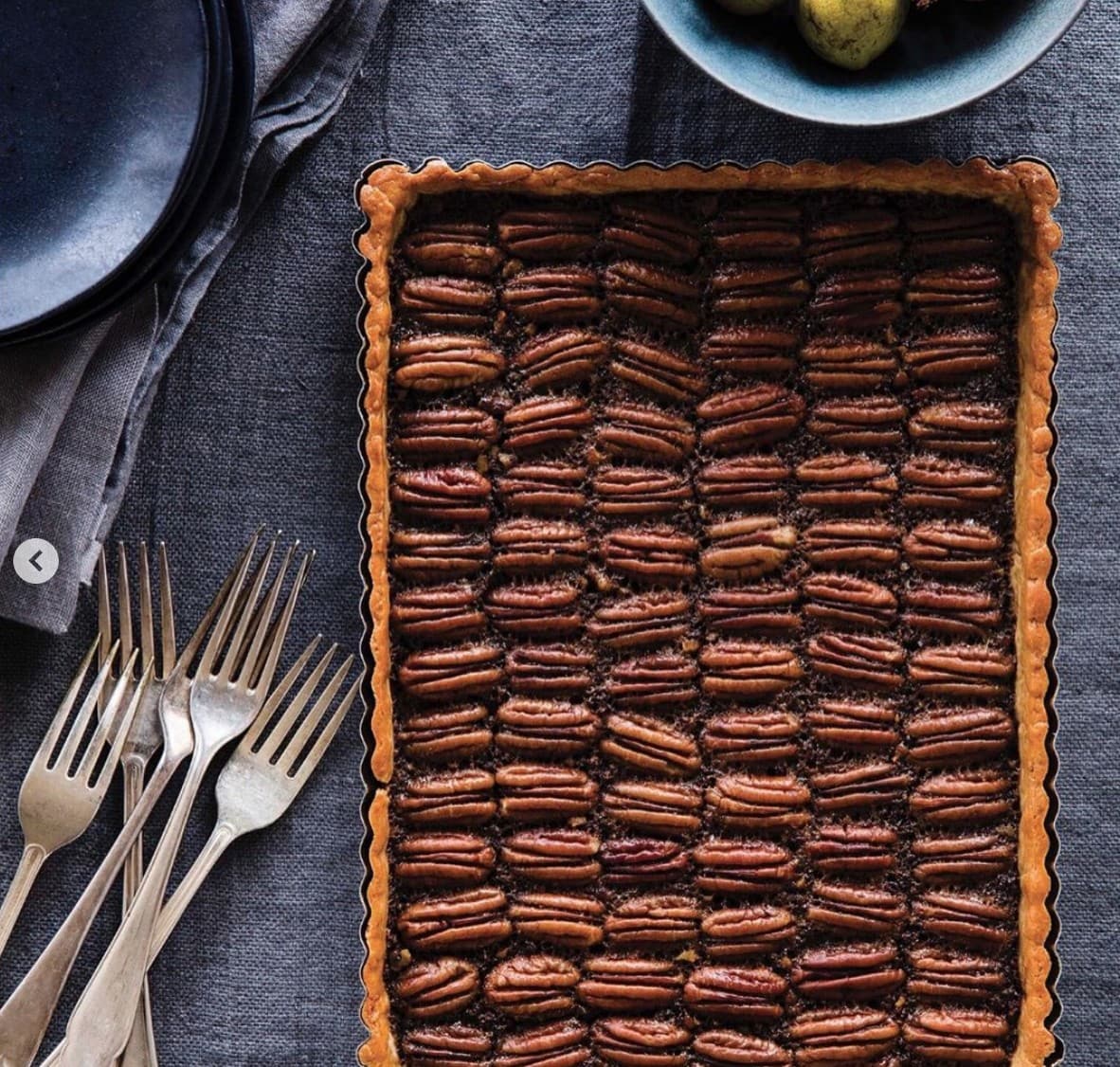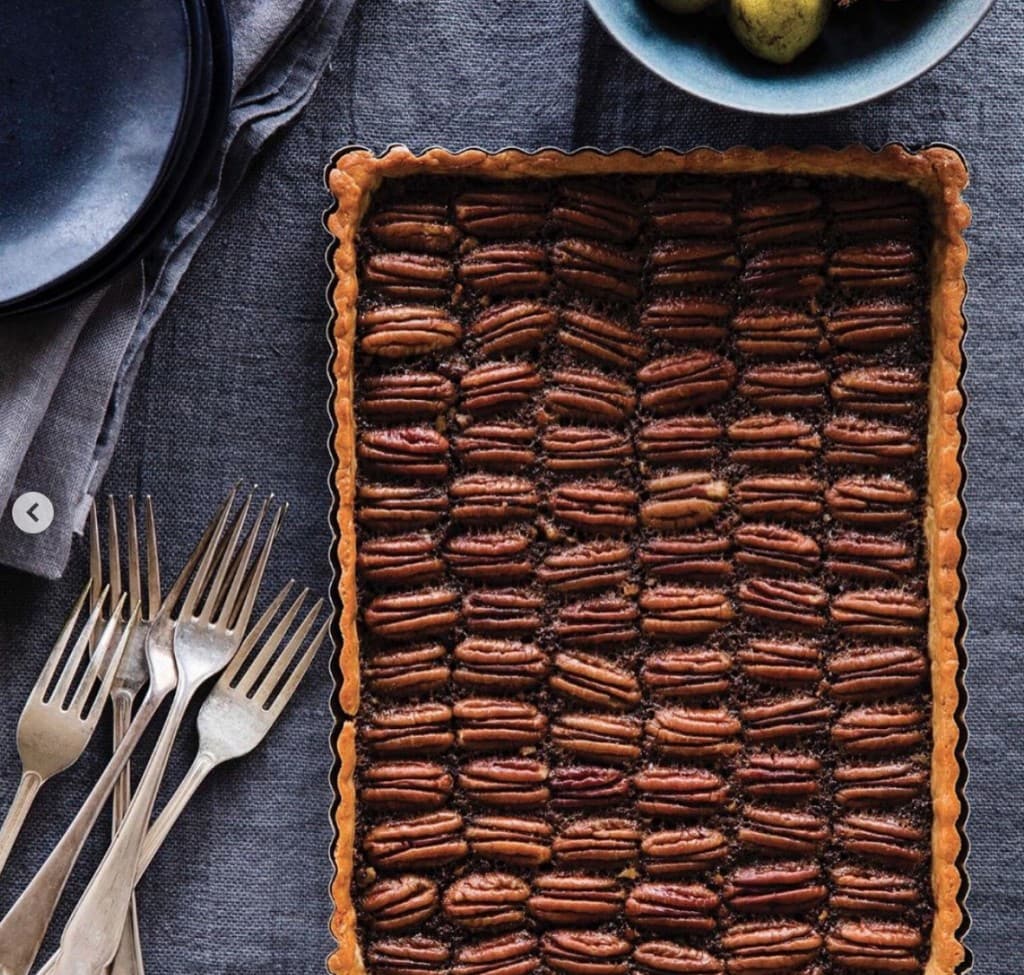 This is slight torture since I've been off of all food for over a week now, but I'm planning our Thanksgiving menu. ? It gives me something to work towards and look forward to.
I was supposed to host and was going to take on the majority of the big items, but plans have shifted and my sweet family is stepping in and making all of my recipes from Celebrations. ?
I thought I'd share my menu for inspiration, and if you tap on the link in my bio you can see my WHOLE timeline of what I do in advance normally to relieve some stress! It counts it down from thawing your turkey in time, to making sure all of your sides are hot!
?????
My Thanksgiving Menu
(All from my Celebrations cookbook except the rolls are on the blog!)
•Crab Stuffed Mushrooms
•Spinach Artichoke Dip with veggies and Simple Mills crackers
•Cheddar Biscuits with honey whipped ghee (from blog)
•Roasted Garlic Mashed Cauliflower
•Cranberry Sauce
•Green Bean Casserole with Crispy Shallots
•Smoky Candied Bacon Sweet Potatoes
•Roasted Brussels Sprouts with Bacon Jam
•Apple Sausage Stuffing (I'm using my Nut-Free Sandwich bread from Eat What You Love)
•Brined and Roasted Turkey with Pan Gravy
• Maple Pumpkin Pie
•Chocolate Pecan Tart
•Coconut Whipped Cream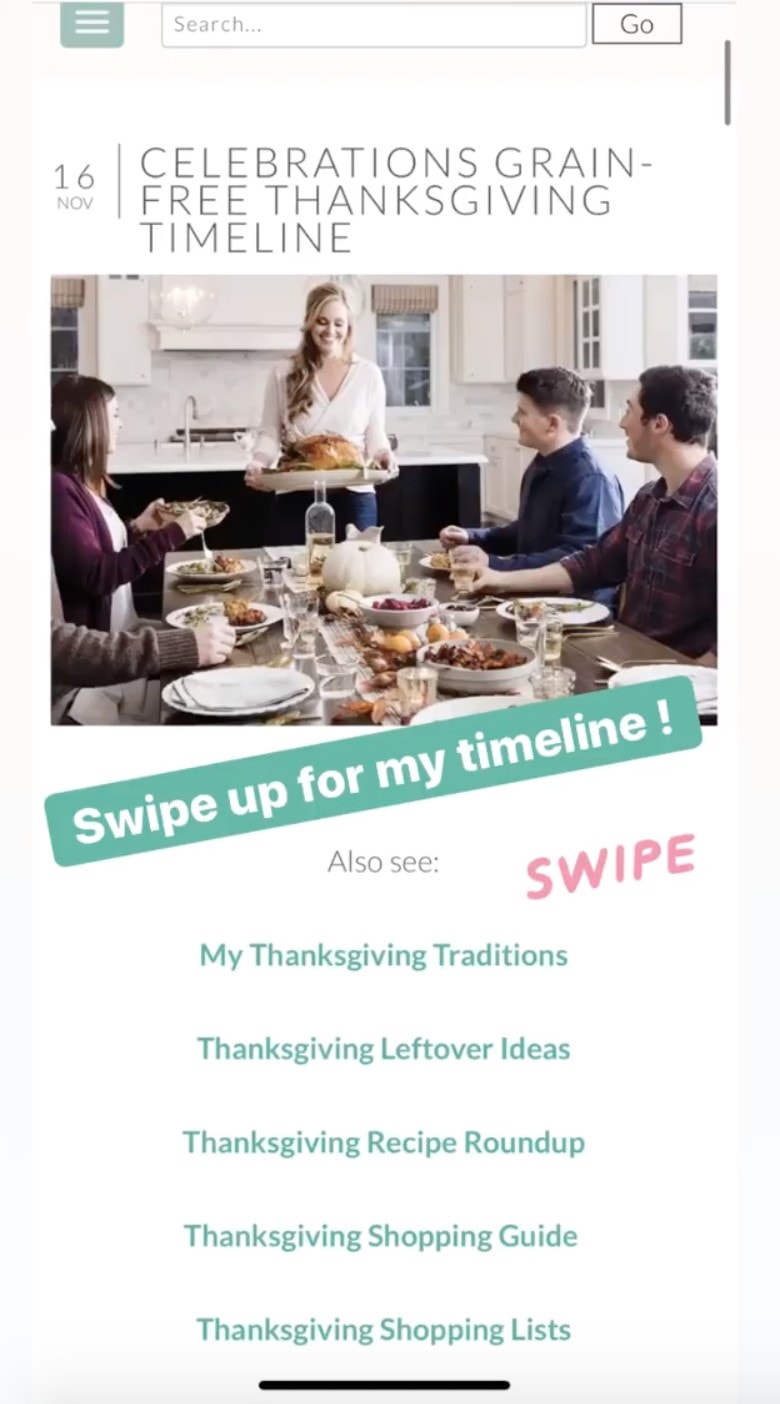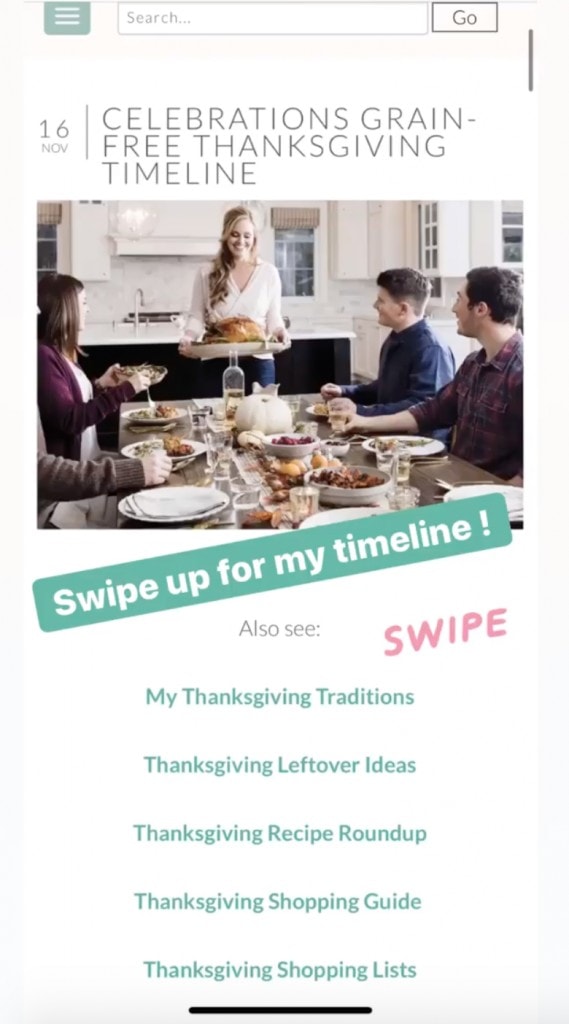 Don't swipe, but click here for all Thanksgiving Timeline!!