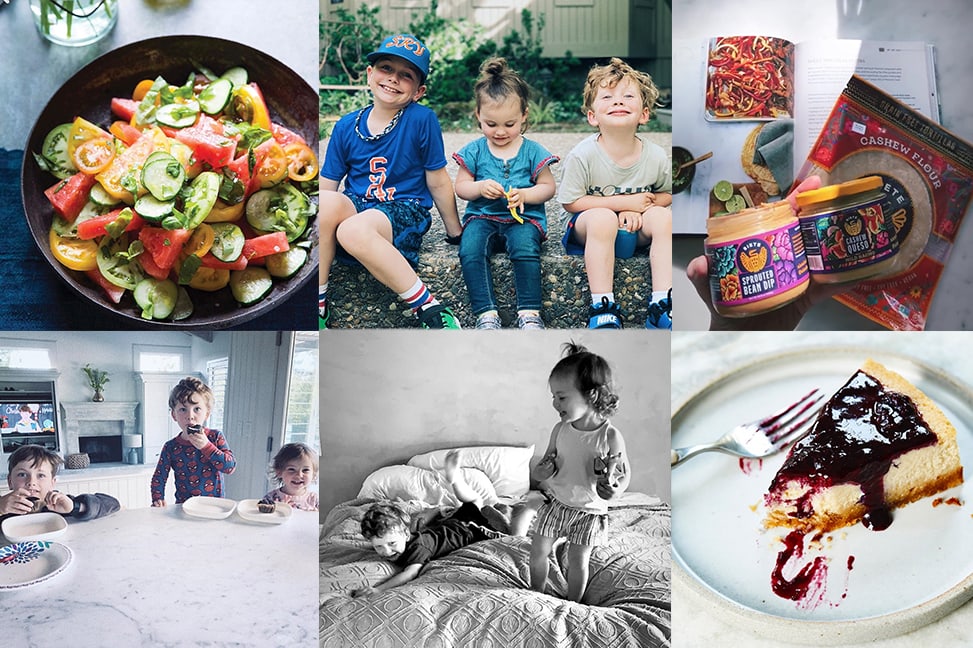 HI friends! If you have been following over on social media you know this was a big week for me and my family! We moved into our new home and Against all Grain headquarters!! We have been busy packing, unpacking, and organizing! I can't wait to share photos of the new home with you all! We are so looking forward to all the new memories we will be making here. This week's digest includes some July 4th recipe inspiration and some behind the scenes from our big move! Scroll down to read more!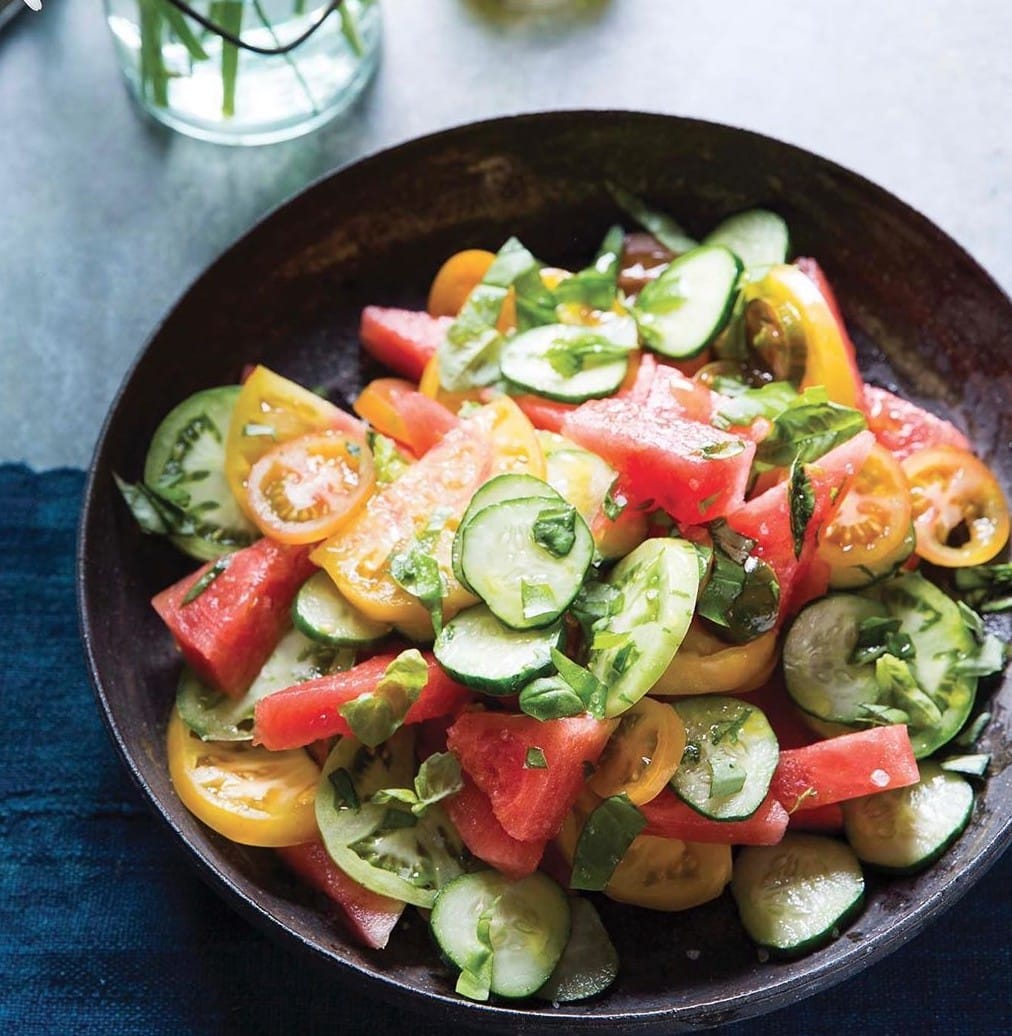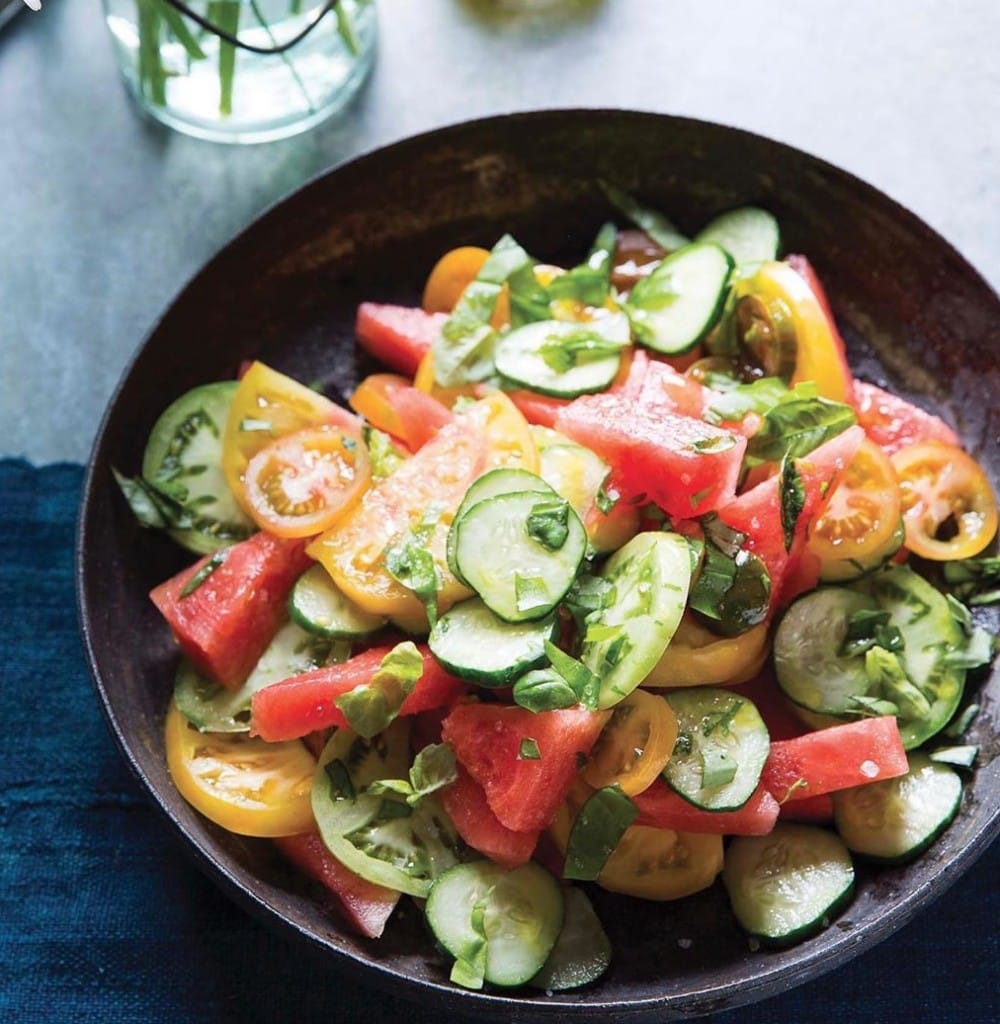 Who goes all out for the 4th of July?!?
Growing up, we didn't miss a holiday and it was so special to always have something to look forward to. I like continuing that atmosphere for my kids, even if we don't celebrate big, we'll do something out of the ordinary to make it feel special.
I love summer dishes because of the bright colorful and tasteful array of vegetables and fruits that make every meal beautiful! From lemon to peach to tomatoes, each dish in the Celebrations summer chapters combines the quintessential summer flavors so well. Flip to page 167 in Celebrations for these recipes, and other summer favorites!
Pc Erin Kunkel
Sharing the recipe for the Heirloom Tomato, Watermelon, and Basil Salad with you here in case you haven't picked up a copy yet & want to test out a recipe first!
Heirloom Tomato, Watermelon, and Basil Salad
Celebrations Cookbook (pg 168)
Makes 8
INGREDIENTS
1 small (3- to 4-pound) seedless watermelon
2 pounds heirloom tomatoes
2 Kirby or another pickling cucumber
3 tablespoons extra-virgin olive oil
1 tablespoon champagne vinegar
1⁄2 cup chopped fresh basil
Fine sea salt
METHOD
Cut away the rind from the watermelon, then cut it into 1-inch-wide wedges. Slice the tomatoes and cucumbers into thin rounds. Toss the watermelon, tomatoes, cucumbers, olive oil, vinegar, and basil together in a wide bowl. Season with salt. Place the bowl in the refrigerator for 2 hours, then serve chilled. An almond-based ricotta cheese substitute, such as the recipe from my first cookbook, Against all Grain, or from Kite Hill brand (available at Whole Foods), tastes delicious sprinkled over this salad.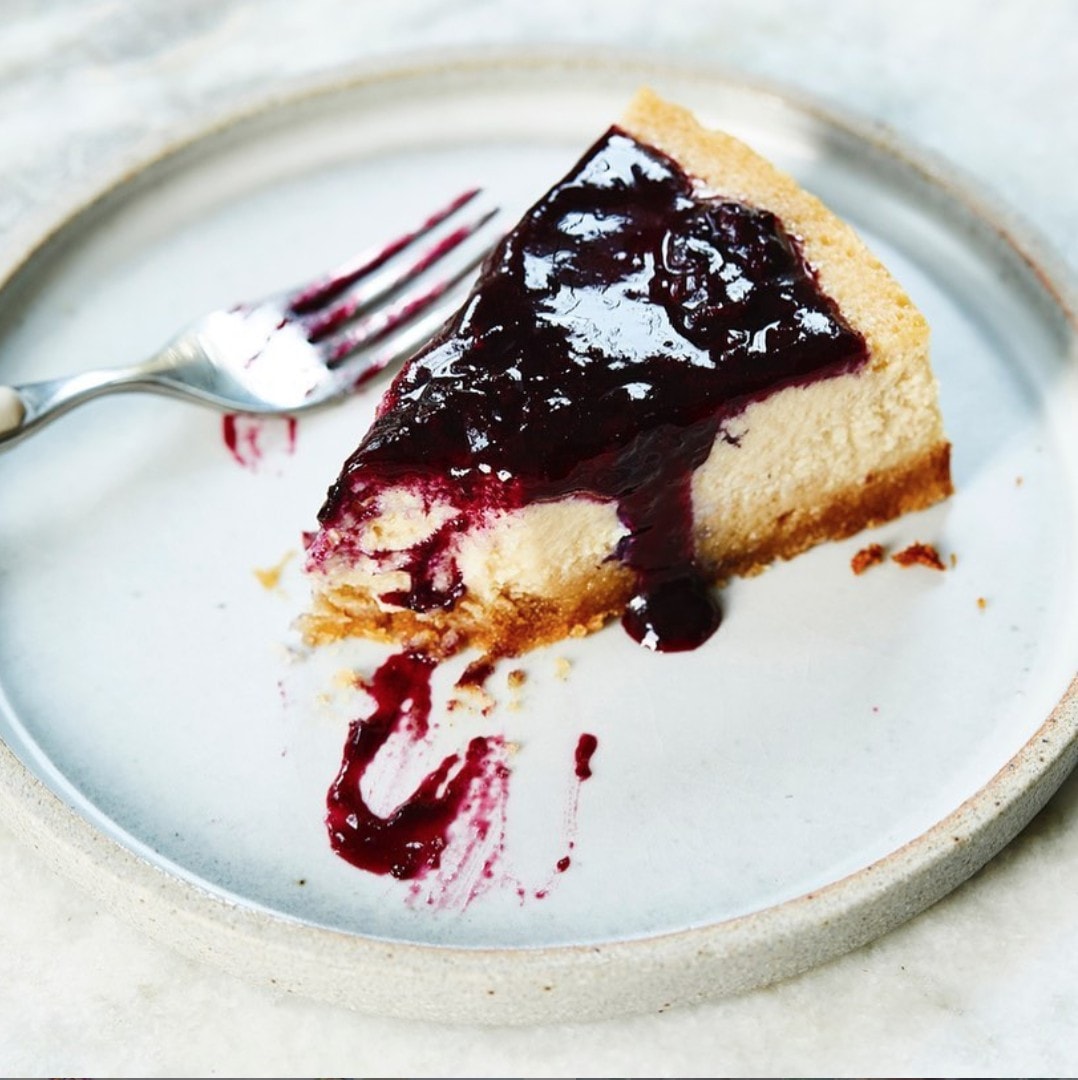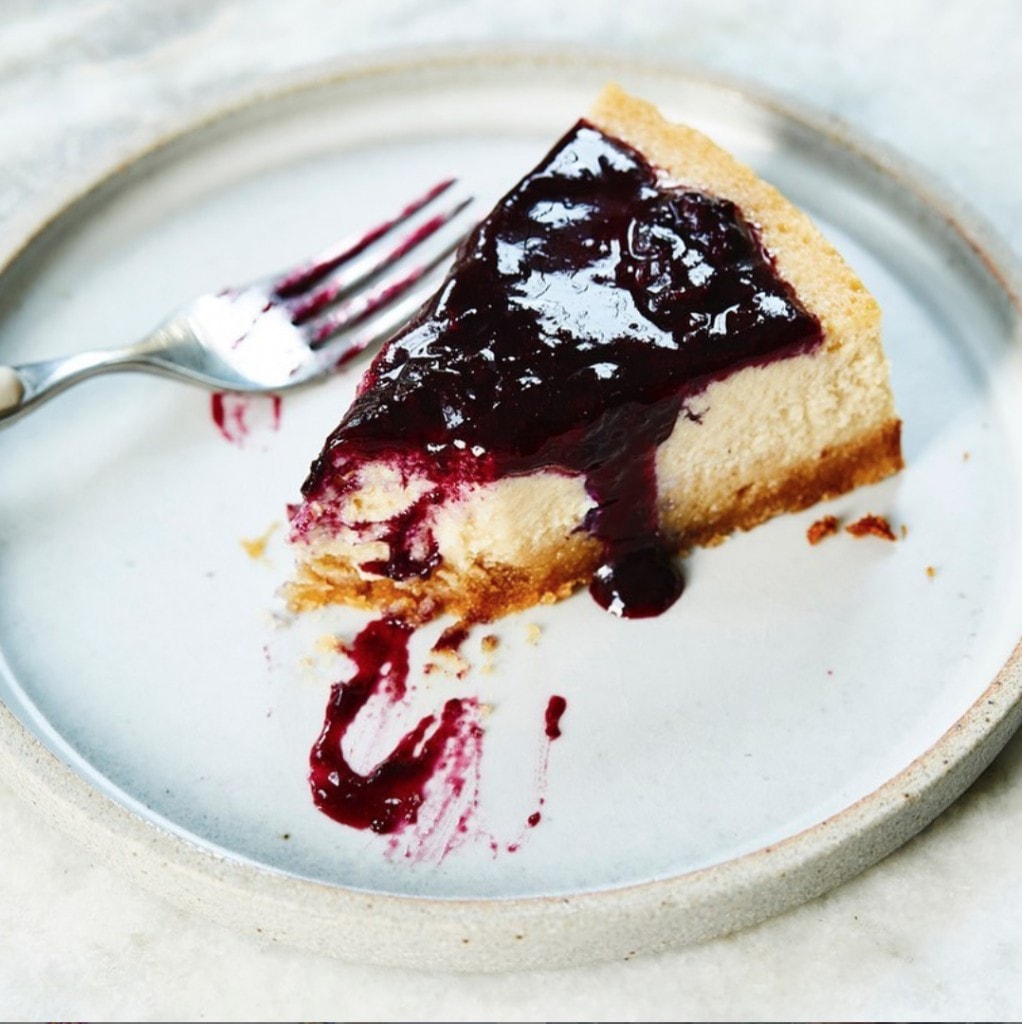 Have you ever had dairy-free cheesecake??
This one would make the perfect addition to your July 4th spread or Summer barbecue! It sets well, it tastes just like the real thing, and colorful berries make it patriotic for your festivities! ???
Cheesecake was Ryan's favorite dessert when we were dating in high school and college. He will still order it occasionally and just pick around the crust. Similar to pizza and mac & cheese, this is a very difficult dessert to do paleo. It is tricky to find the right consistency with the right flavors. I aimed to create a recipe that had that similar zing without the cheese. Plus, it's cultured, which means that there gut-healthy probiotics in your dessert. Does it get any better than that?!
Find the recipe on page 285 of Eat What You Love!
Pc Aubrie Pick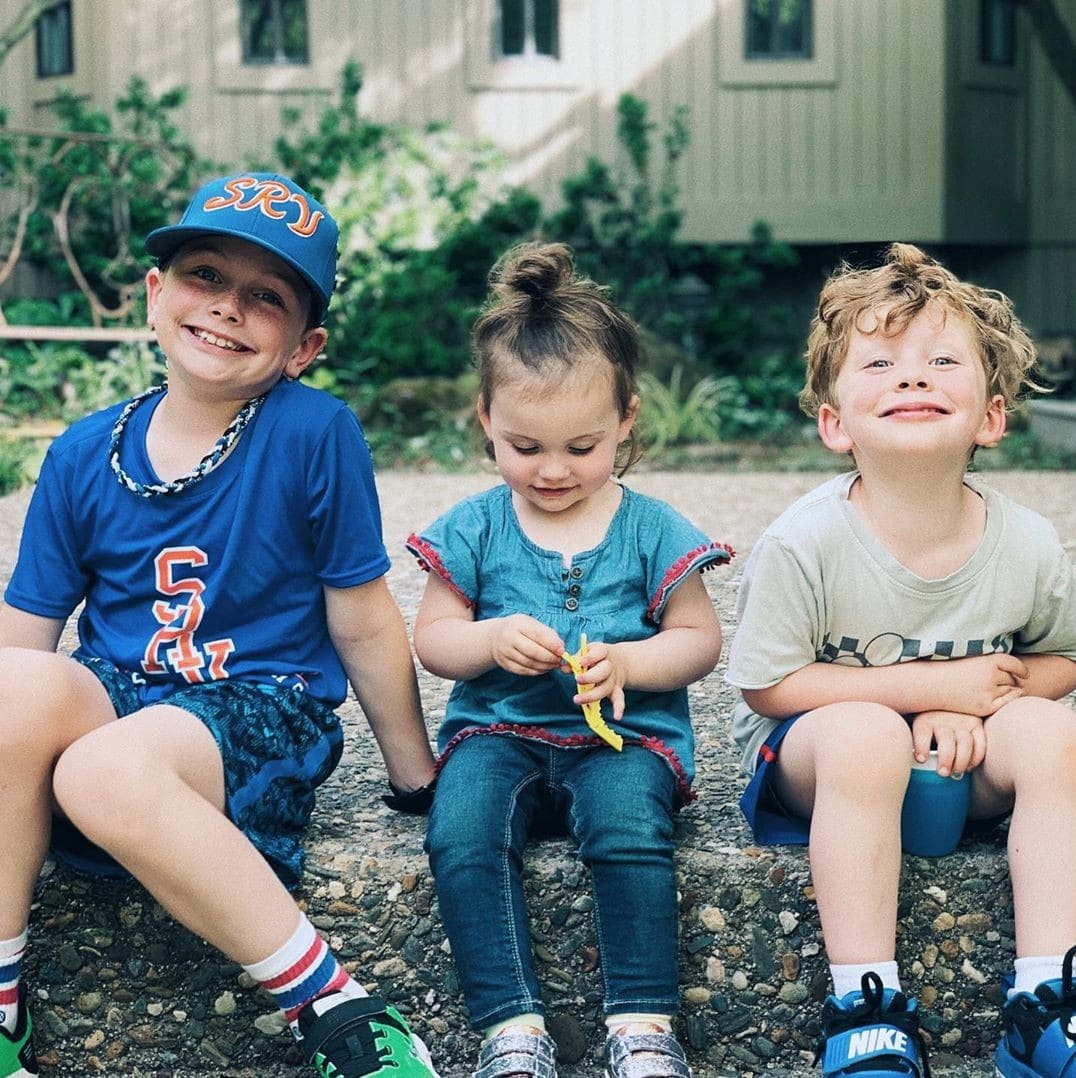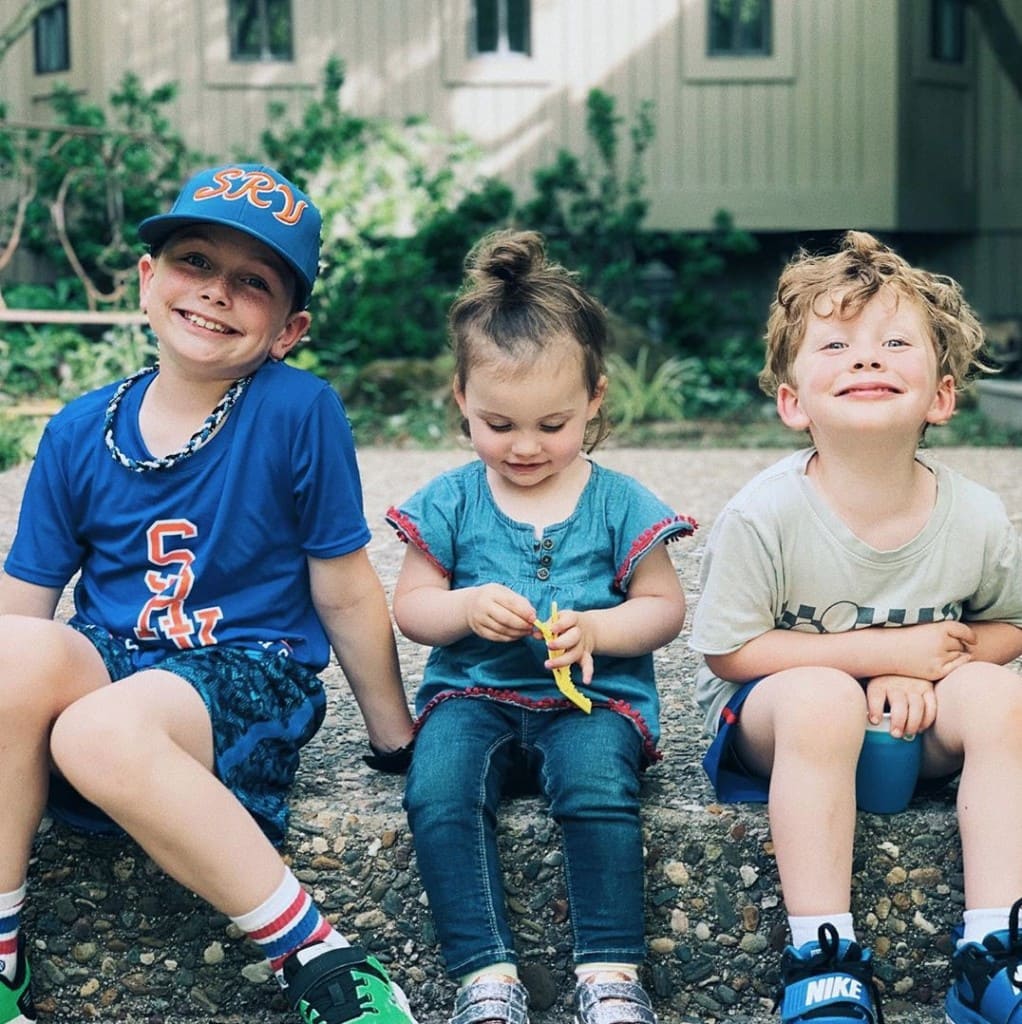 Today is officially moving day! Someone remind me next time we move (which hopefully isn't for a decade) to hire someone else to pack the boxes. I'm not sure how and when we accumulated so much stuff, but let's just say I've been taping boxes for the last 5 days and have donated heaps.
The boys camped out in the new house last night with Ryan and were so excited to spend their first night there (even without furniture ?).
More to come on why we decided to move and the new house!
Ps for those who were guessing a move to TN, it's only 5 minutes from our current house. No Nashville move for us anytime soon. Our entire family is here in the Bay Area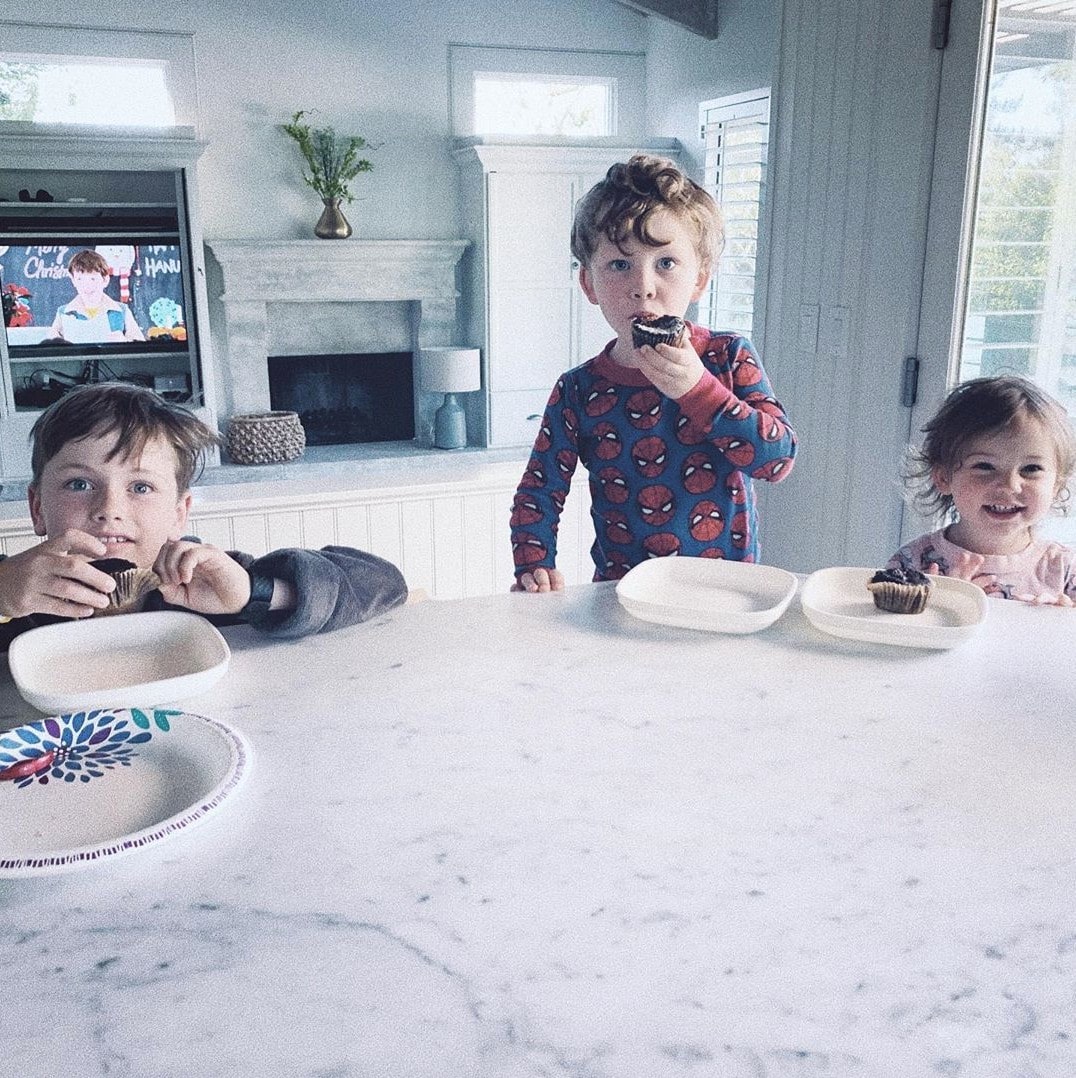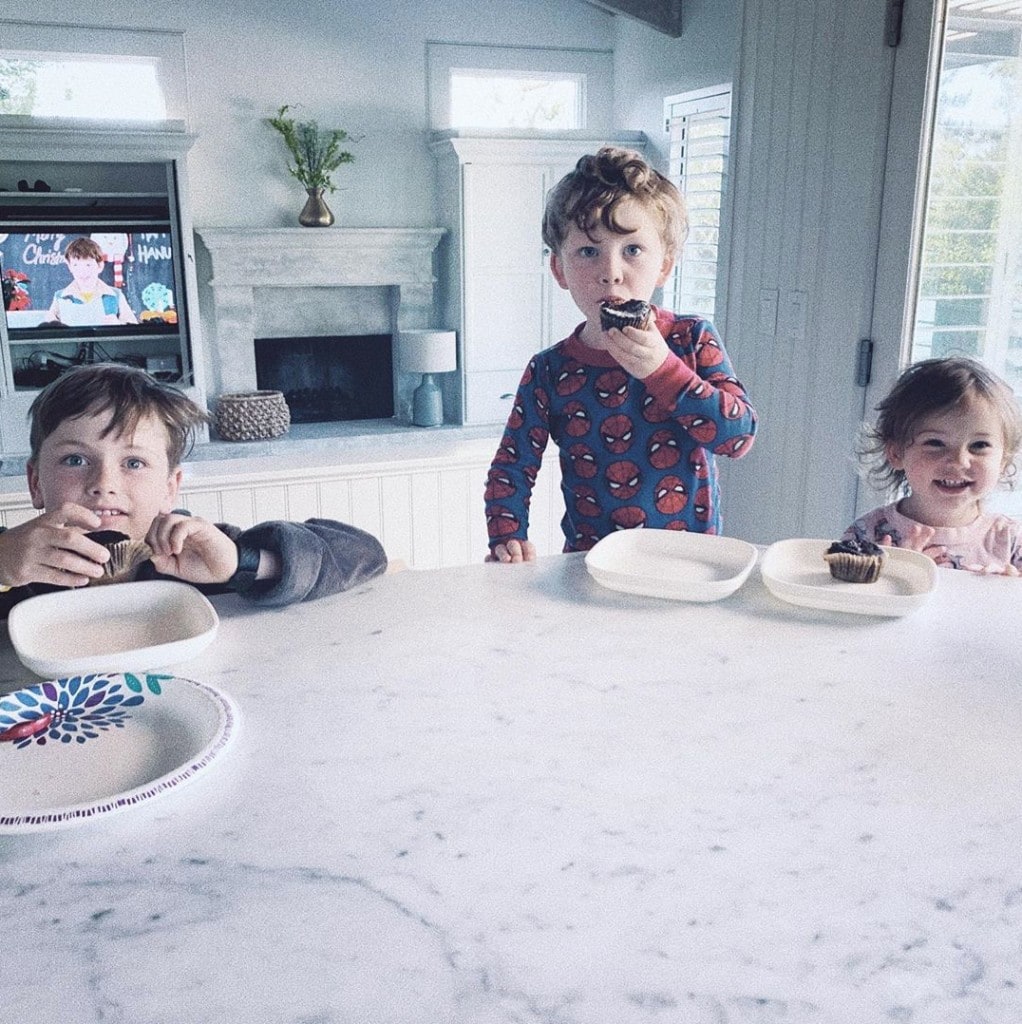 Good thing we had a big container of the Collagen Chocolate Zucchini Muffins I made during my weekly Live with Danielle a couple of Tuesdays ago! Because there's no cooking happening until I've found all my pots, pans and bowls! ?
They don't seem to mind ???
You can watch the replay of the demo here and the recipe is in Eat What You Love!
I skipped going live this week so we can continue working through the mounds of boxes! Happy 4th of July to everyone in the States!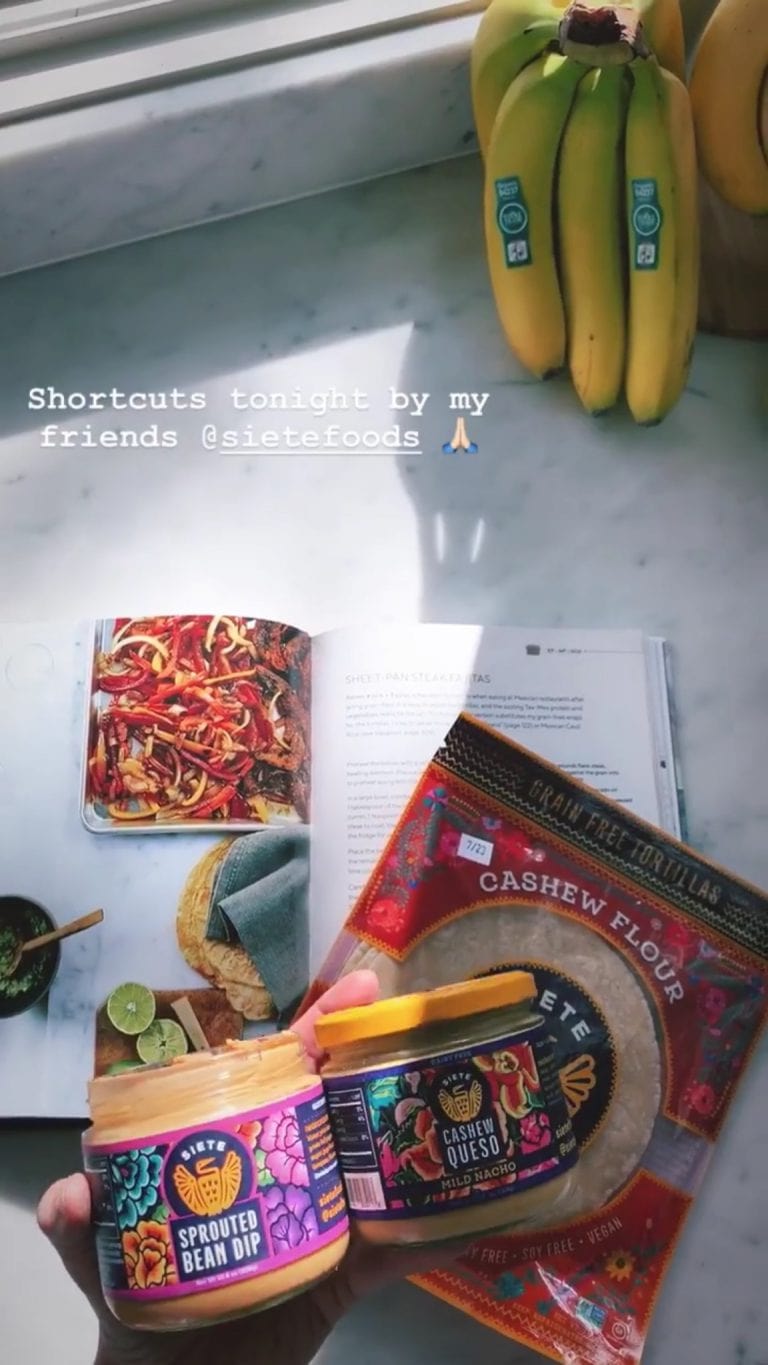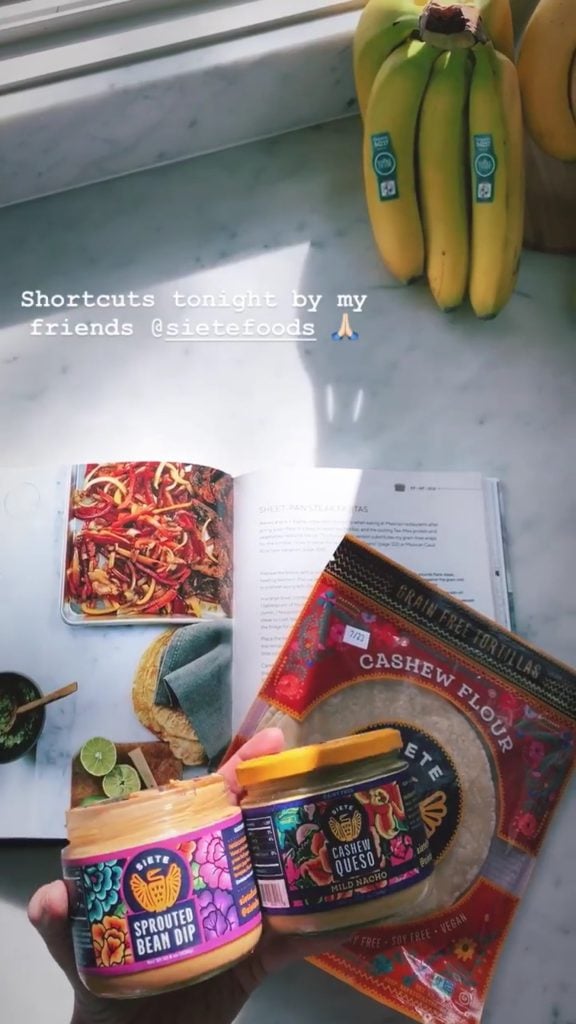 Dinner shortcuts thanks to Siete after a day full of unpacking and organizing! ?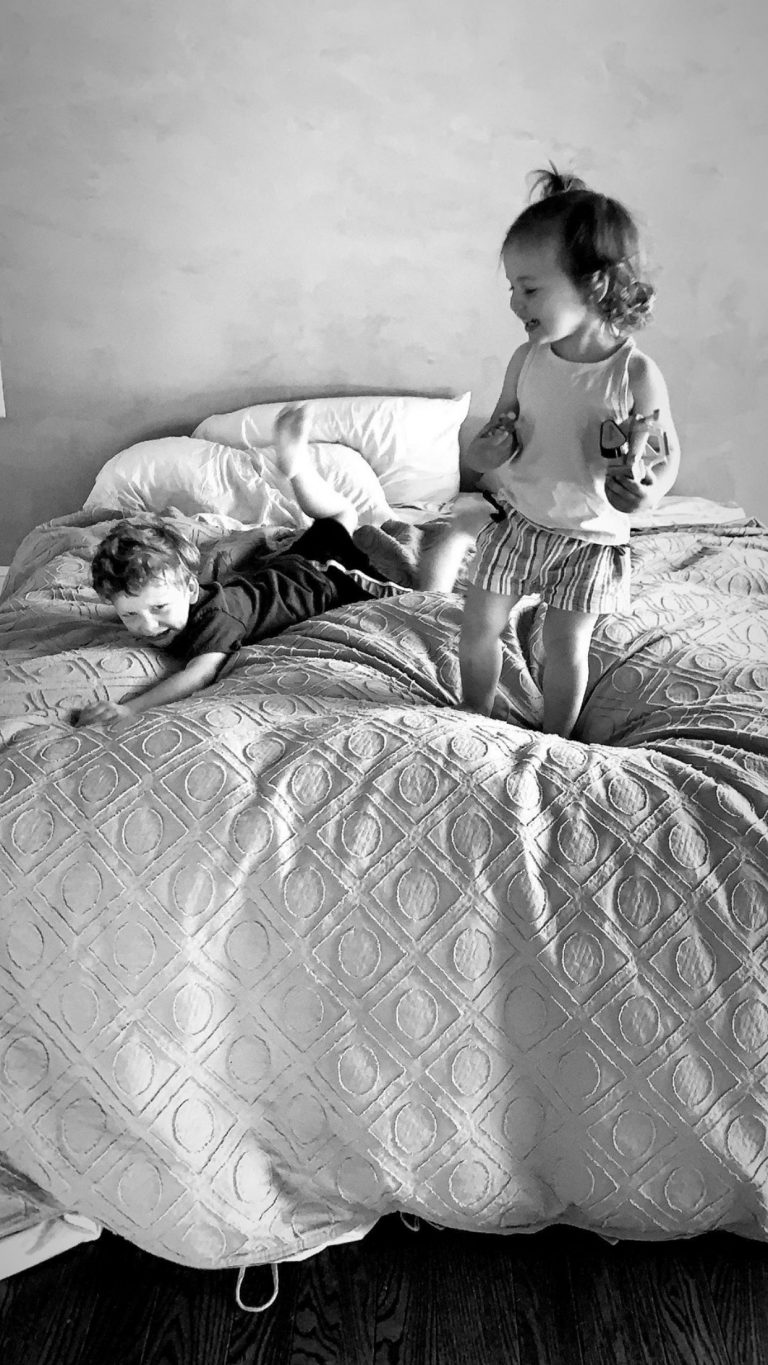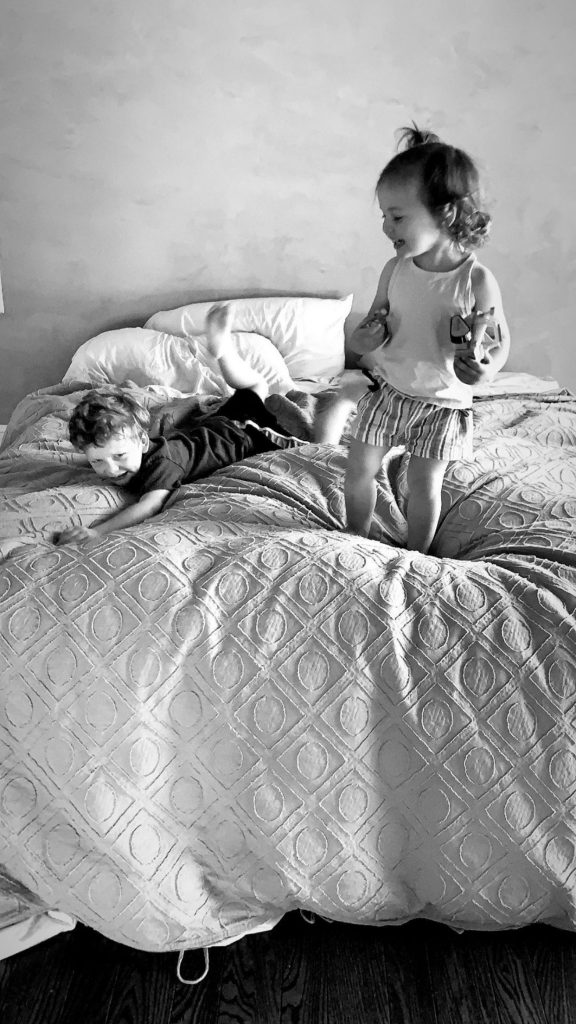 Easton and Kezia jumping on the new bed in our new house! ?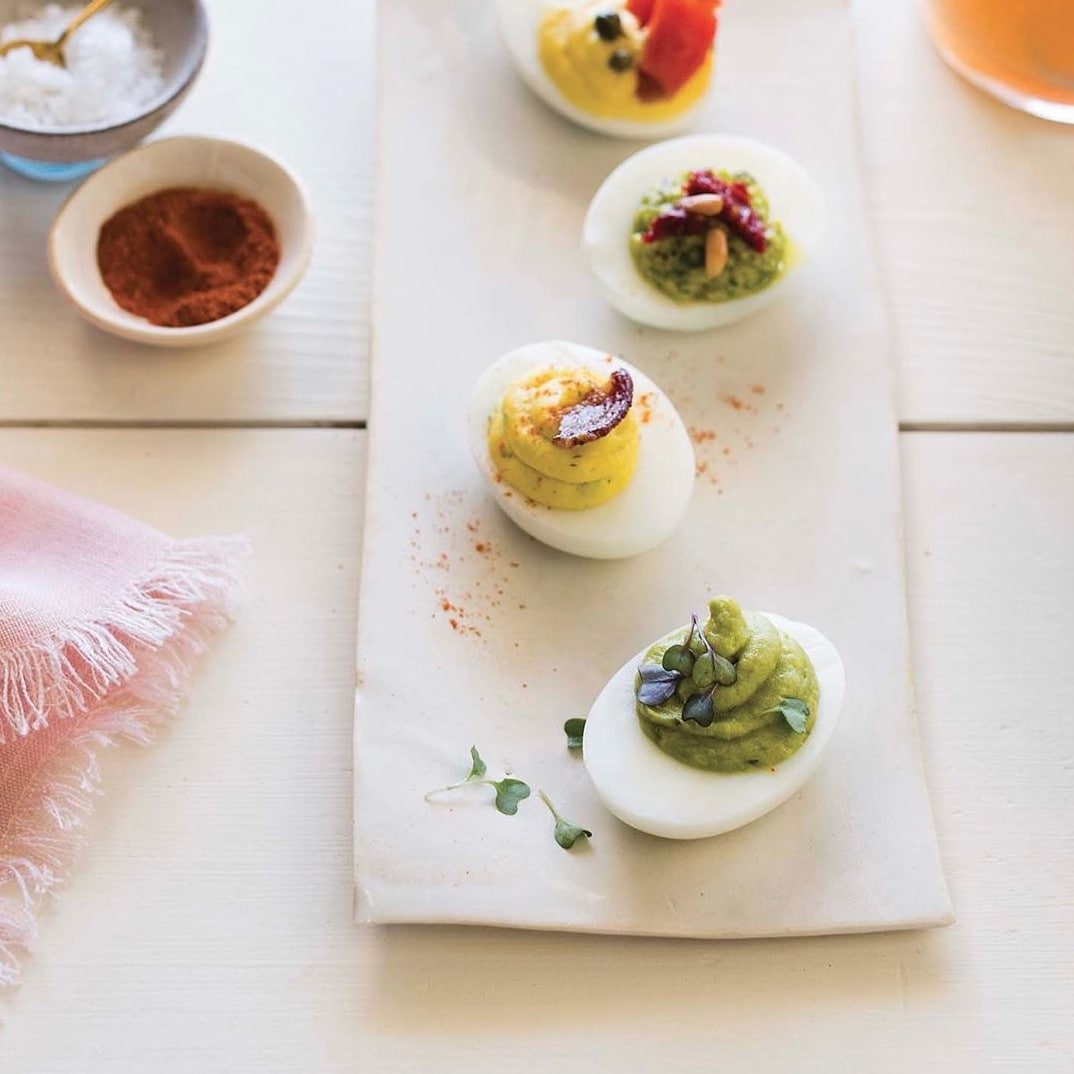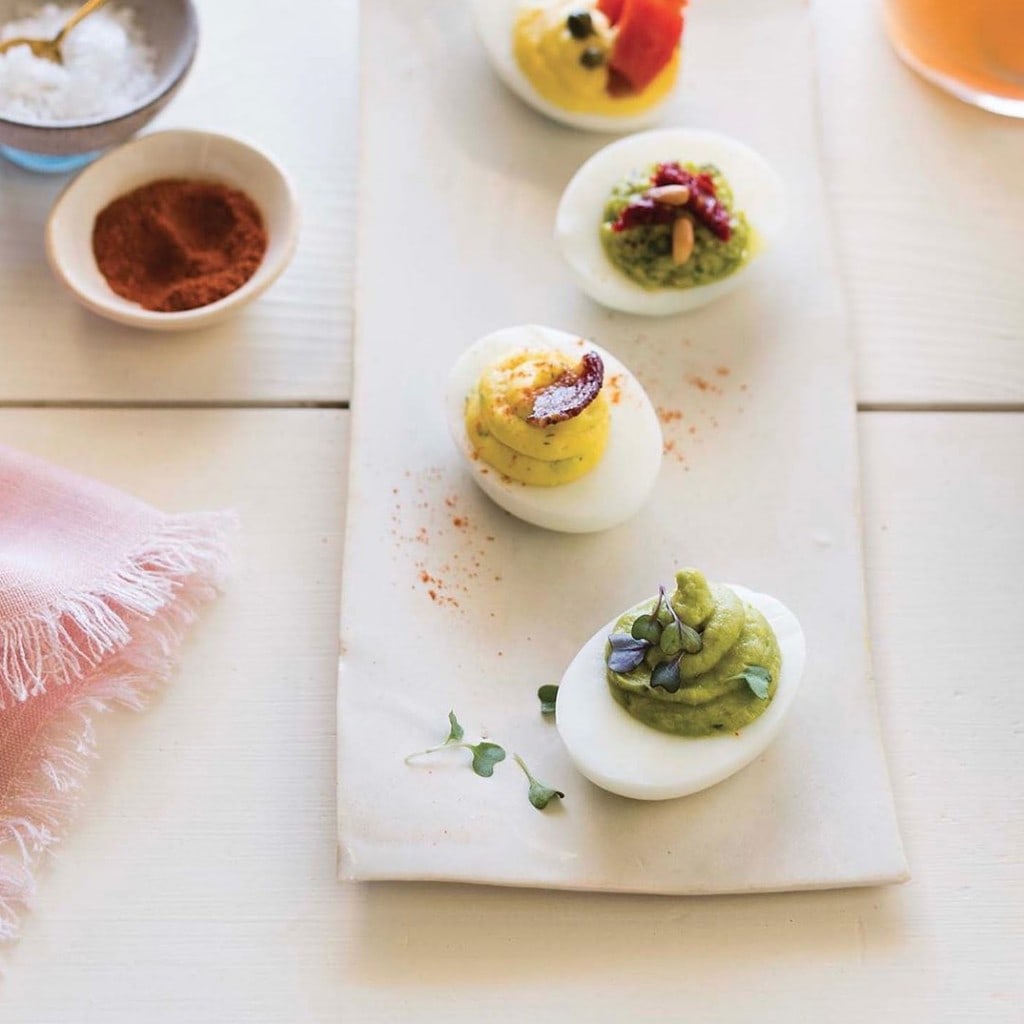 Do you prefer your deviled eggs with a simple filling or do you like them piled high with things like bacon or smoked salmon?????
Deviled Eggs are appropriate for almost any holiday, summer or winter. They're easy to love and fairly easy to make too! These recipes have a unique twist from the usual mayo, mustard, and yolk. Instead, I chose to give four different fillings that each give a completely different flavor- Smoked Salmon, Pesto, Avocado Tarragon, and Truffled Bacon. You can find them on pages 187-188 in Celebrations and I shared the smoked salmon one with Instant Pot instructions for the eggs on my blog!
I hope your July 4th was filled with family, friends, and lots of amazing food! Ours was low- key because of the move, but we're excited to enjoy family time by the pool. Plus the kids always love staying up late to watch fireworks! ???
Pc Erin Kunkel