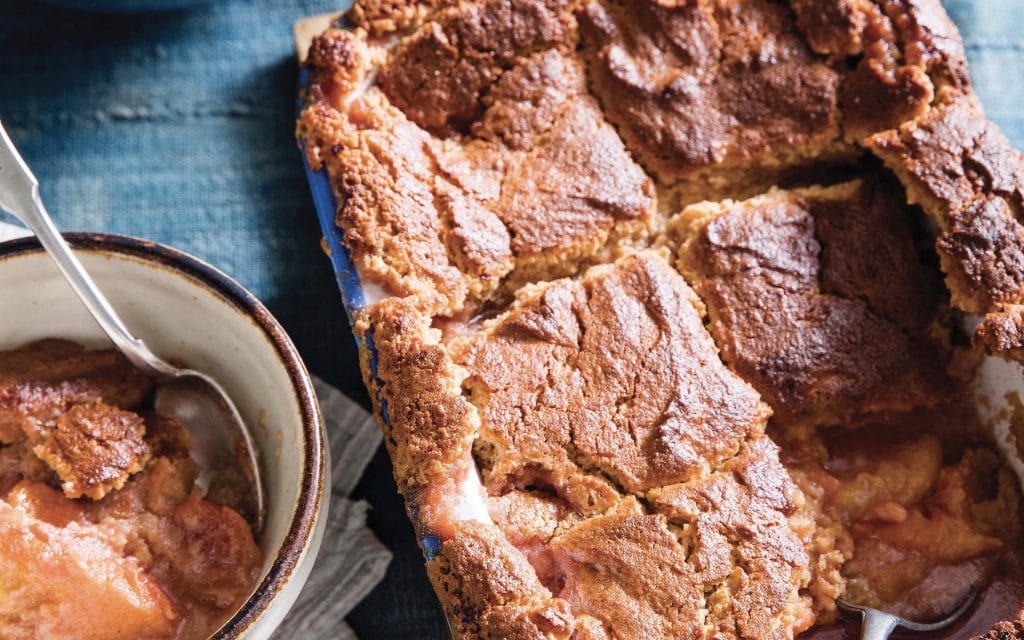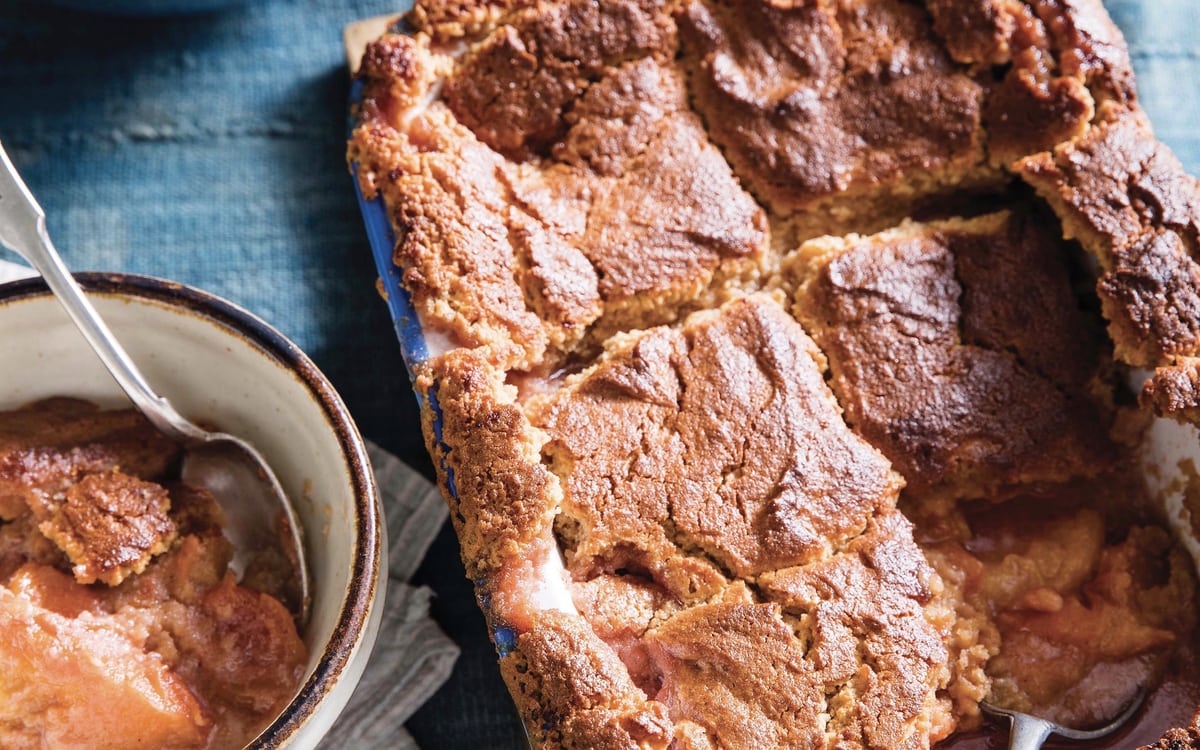 I was flipping through my third cookbook, Celebrations, last week preparing for Father's Day and I came across this recipe for Gluten Free Peach Cobbler. Naturally, it stopped me in my tracks, and I had an instant craving for it! My Celebrations book is great for holidays, but it's also great for seasonal favorites! This gluten free peach cobbler recipe is in the Father's Day chapter, but it's perfect for any summer night! Top it with my coconut cream whipped topping.
Did you know that Peach Cobbler was the overwhelming choice when I polled all of my readers about which summer dessert they would want to see most in Celebrations?? Obviously, it's not just me that feels nostalgic about this dessert and summertime.
When I came up with this recipe, I thought about traditional peach cobbler, and that classic buttery taste came to mind. The ingredients are essentially flour, butter, and sugar. Since none of those are regulars in our household, I had to come up with something that could mimic the buttery consistency. The first alternative I could think of is cashew. The creaminess of cashews makes for a perfect base! Just like the original, it gives you the perfect balance of crispy and soft baked topping. Then the hint of lemon pulls all of the flavors together so well with a decadent finish. This recipe is entirely satisfying, and I don't even miss the real thing!