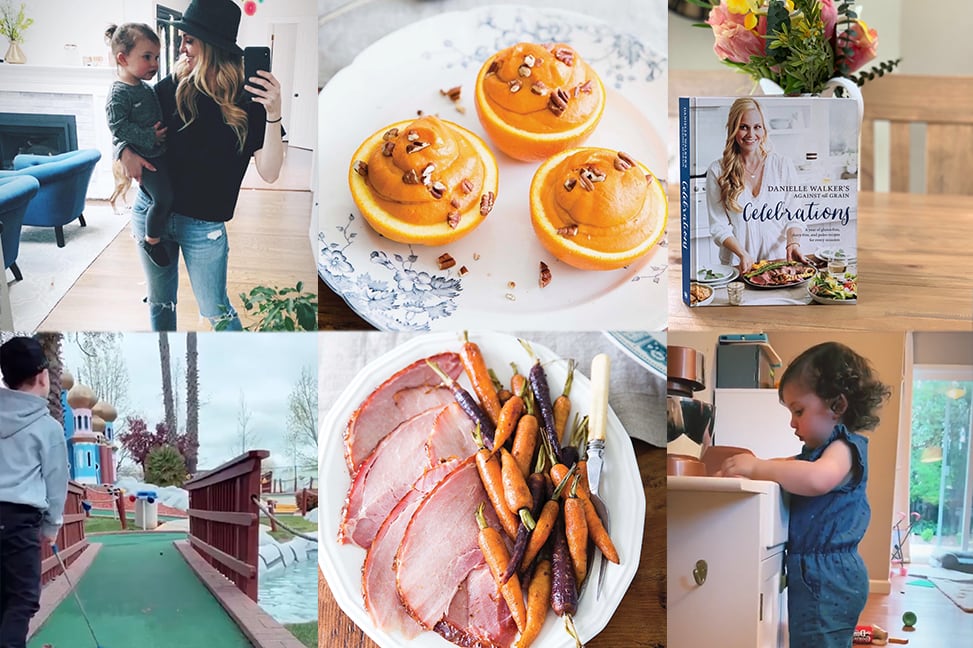 Happy April everyone! This year is just flying by already! This week's digest includes an exclusive recipe from the Easter section of Celebrations, my makeup routine, and a look into what my Easter menu might look like! Scroll down to read more.
h o m e
🖤 🖤 🖤
I had an unexpected week off of work now with the cancellation of our tour, and it happens to fall over my kid's spring break.
I loved the sweet, undistracted time with them.
I've been craving (and I'm sure they have too!), some one on one time with each, so I'm planning some dates with each one separately this week. Even baby K!
Parents with multiple children – Do you date your kids? Tell me your favorite thing to do!
So many recipes in my books are inspired by my Grandma Marge & her mom, my Granny Sarella. This is one of them!
If you're looking for a fun & unique Easter side dish, this may fit the bill! These cups make for a fun presentation, & orange juice gives the sweet potatoes a subtle citrusy-sweet taste. They can be made ahead of time (see Make It Ahead in Celebrations), which is so helpful when you are preparing a meal with a large menu!
SERVES 8
4 large navel oranges
21⁄2 pounds sweet potatoes, halved crosswise
1⁄4 cup ghee or coconut oil
1⁄2 cup freshly squeezed orange juice
1⁄4 cup coconut sugar
1⁄4 cup full-fat coconut milk
1⁄2 tsp fine sea salt
1⁄4 cup chopped pecans
Preheat the oven to 350°F.
Slice a thin piece of the peel off each end of the oranges to make flat surfaces so the halves will stand upright. Cut the oranges in half, then working over a bowl to catch the juices, scoop out the pulp with a reamer or spoon, leaving only the shell. Squeeze the orange membranes into the bowl to extract any additional juices & discard the pulp.
Put the sweet potatoes in a pot of cold water. Bring the water to a boil over high heat & cook for 10 to 15 minutes, until the sweet potatoes are fork-tender. Drain & let cool slightly. Peel the potatoes & discard any fibrous strings. Put them in a bowl of a stand mixer fitted with the beater attachment, or use an electric handheld mixer. Beat to mash slightly, then add the ghee, orange juice, coconut sugar, coconut milk, & salt. Beat the sweet potatoes until smooth & creamy.
Fill each orange cup with the sweet potato mixture & top with the pecans. Place them on a large rimmed baking sheet & bake, uncovered, for 20 minutes or until heated through. Serve hot.
make it ahead: The orange cups can be prepared & filled up to 3 days in advance. Cover & refrigerate, then bake as directed before serving.
I did a quick demo of my easy, going-out type look on Instagram. This is a lot more than I usually wear on a normal day, but it still only takes 10 minutes or for the whole thing!
See the products and colors I used here.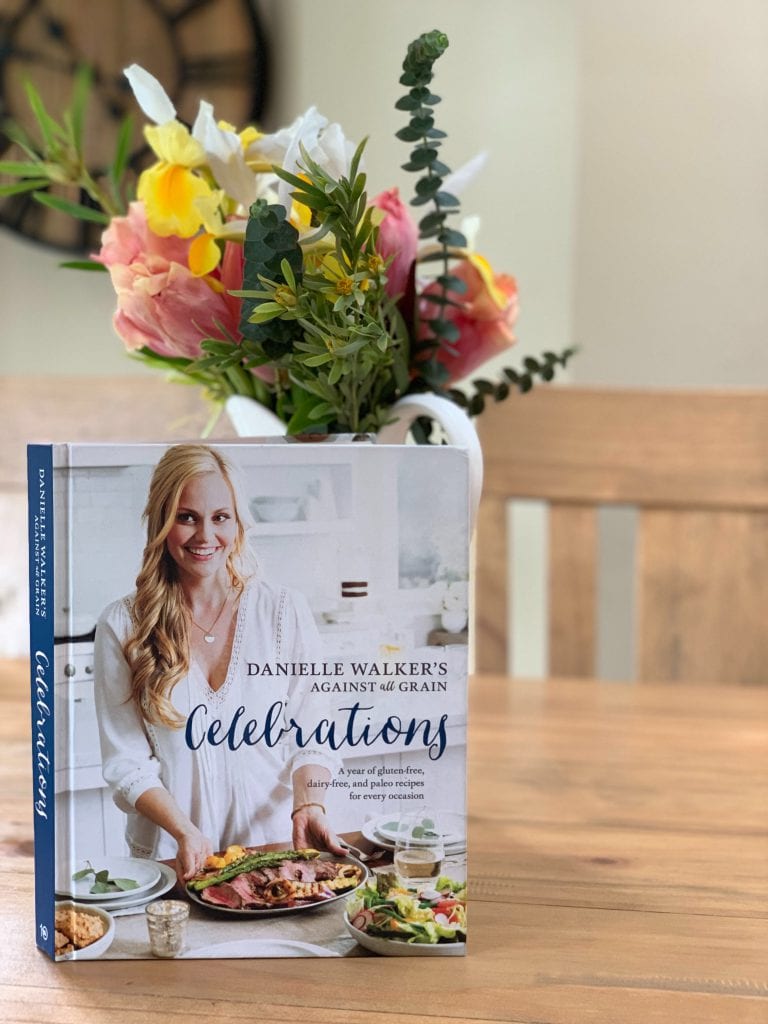 What's your favorite Easter brunch tradition? Mine is definitely Carrot Cake.
🥕🥕🥕
Easter, Mother's Day, and Father's Day are all coming up and this book has you fully covered for all! Plus baby/bridal showers, and the 4th of July which will also be here before we know it!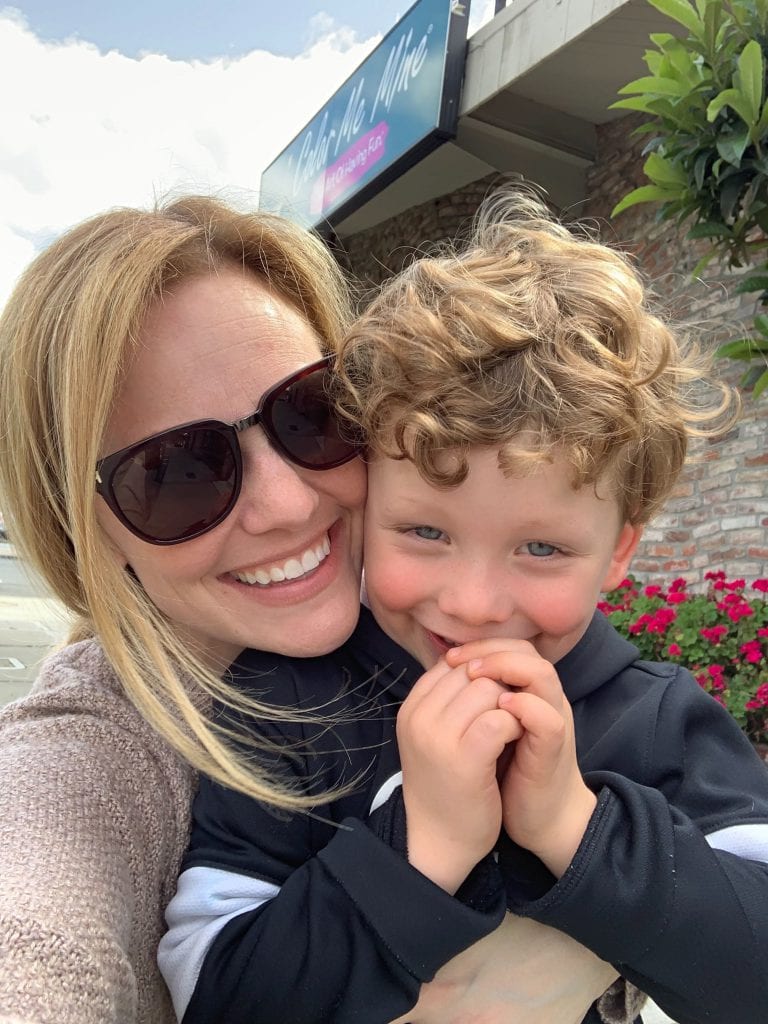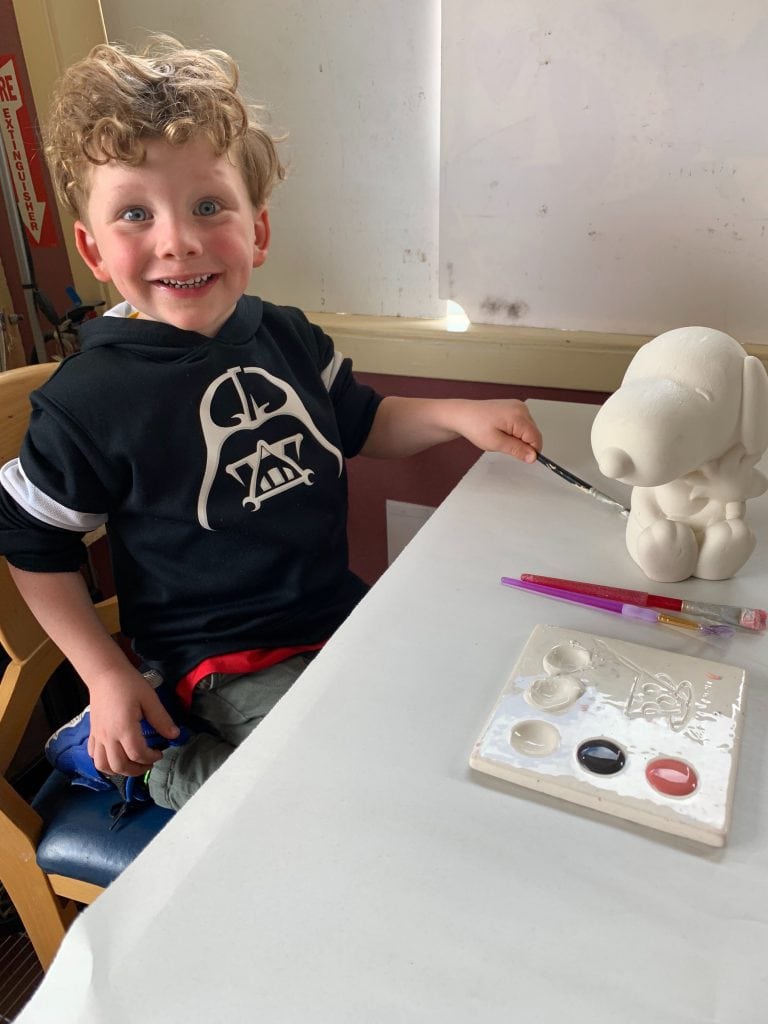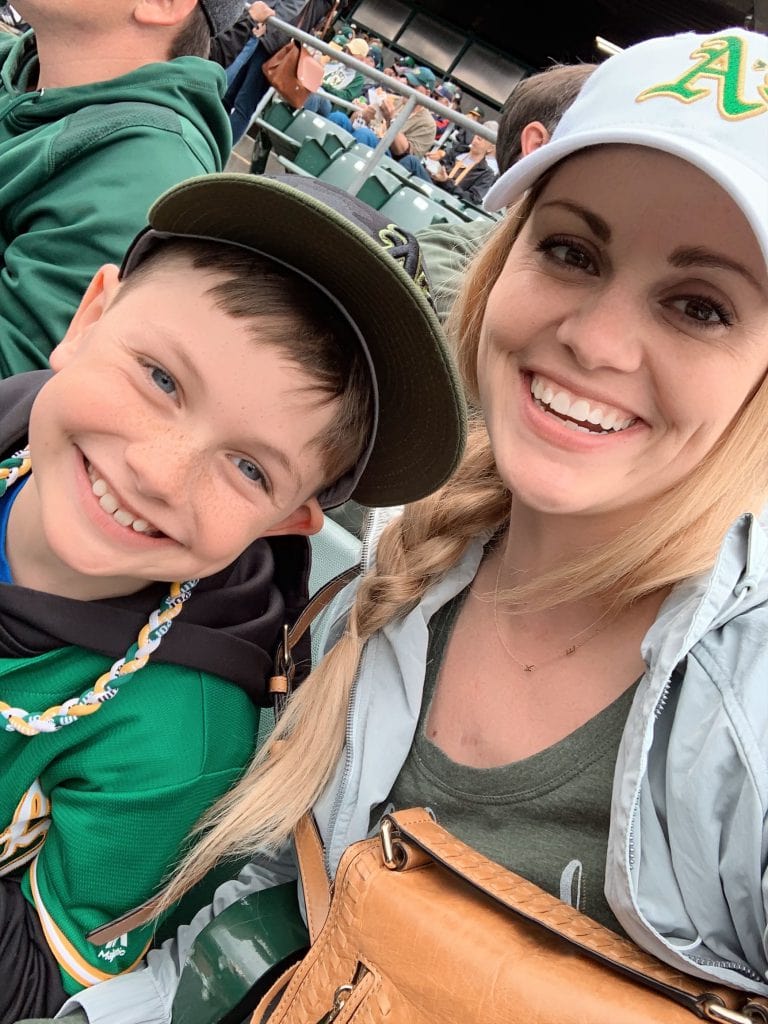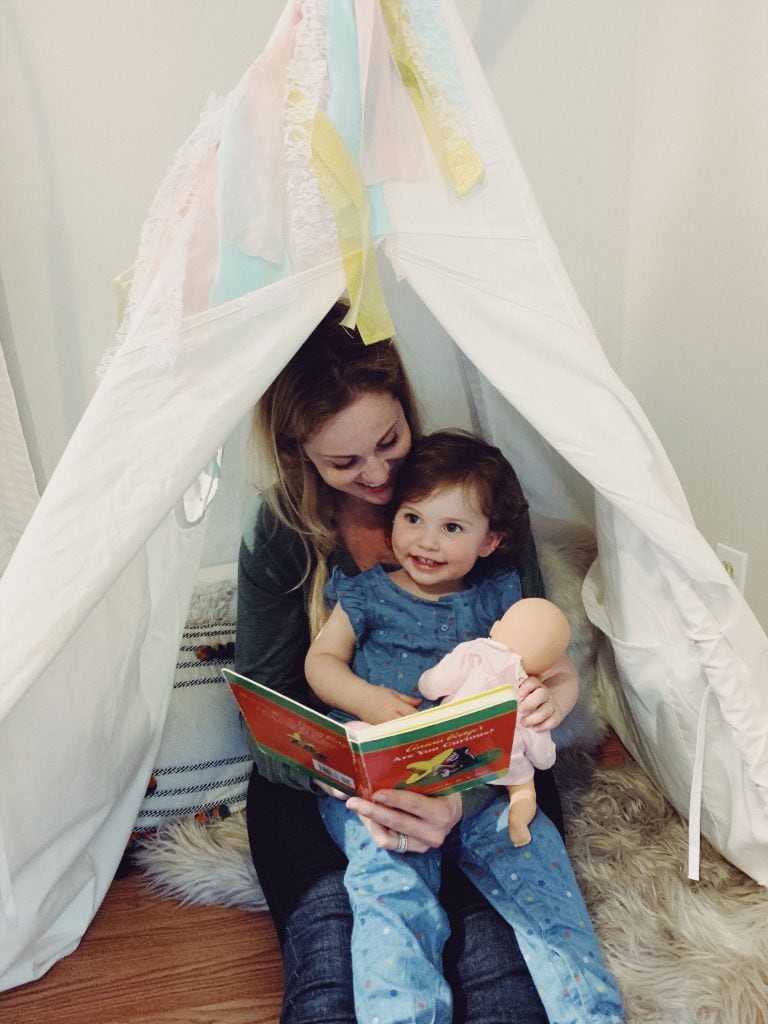 The dates I had with my kids this week filled my heart! I had so much fun doing different things with each of them and enjoying every moment of undistracted time. They are growing up way too fast!