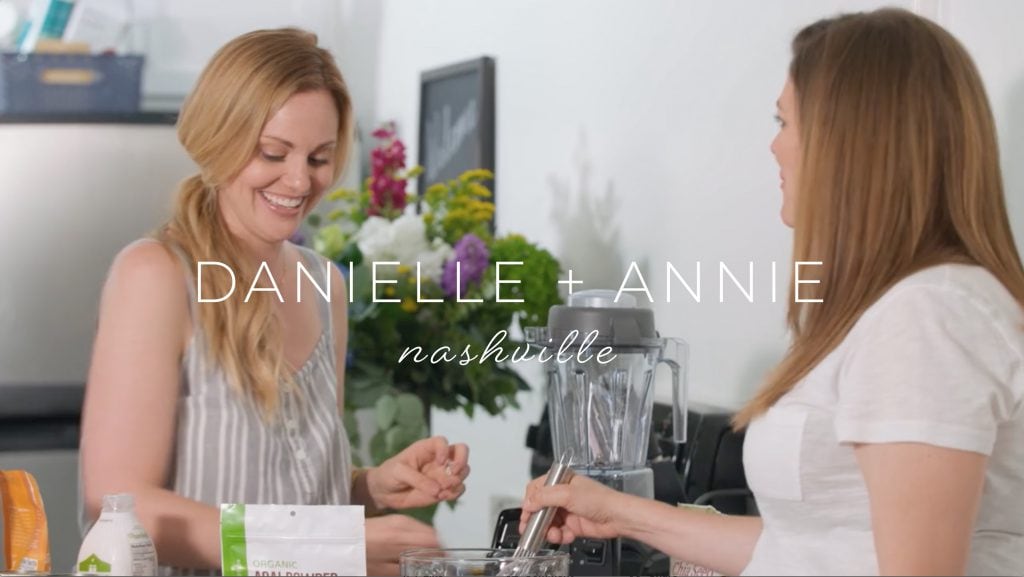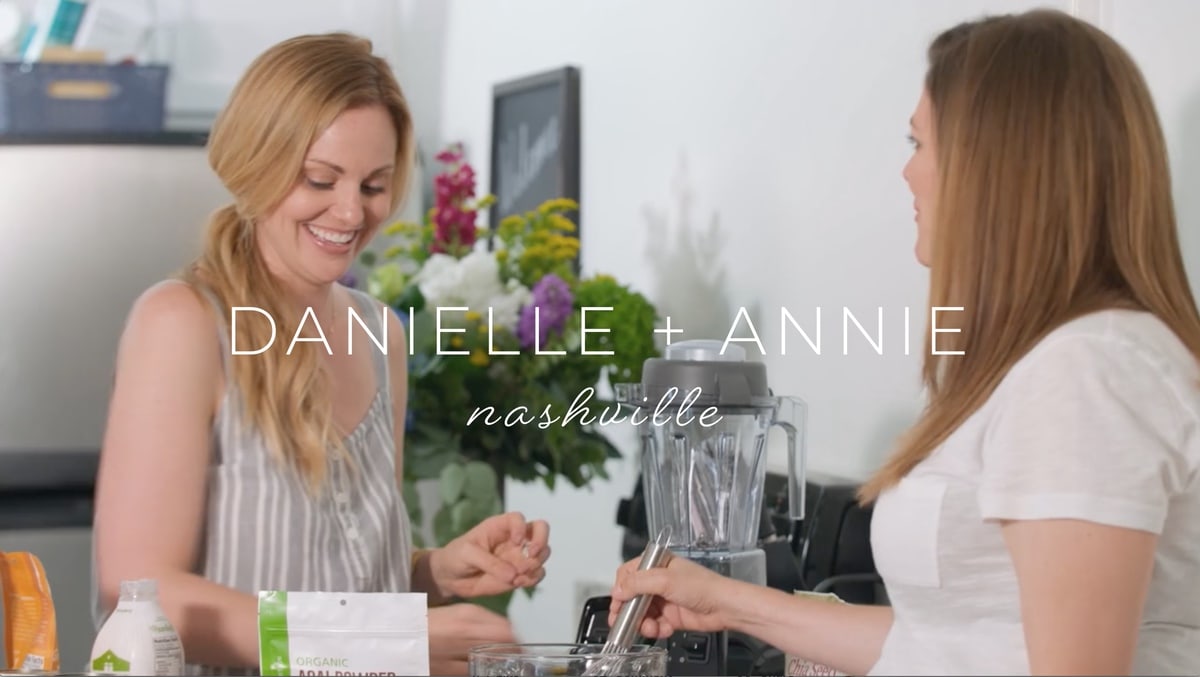 Watch Other Episodes Of The Show Here!
Get the recipe below!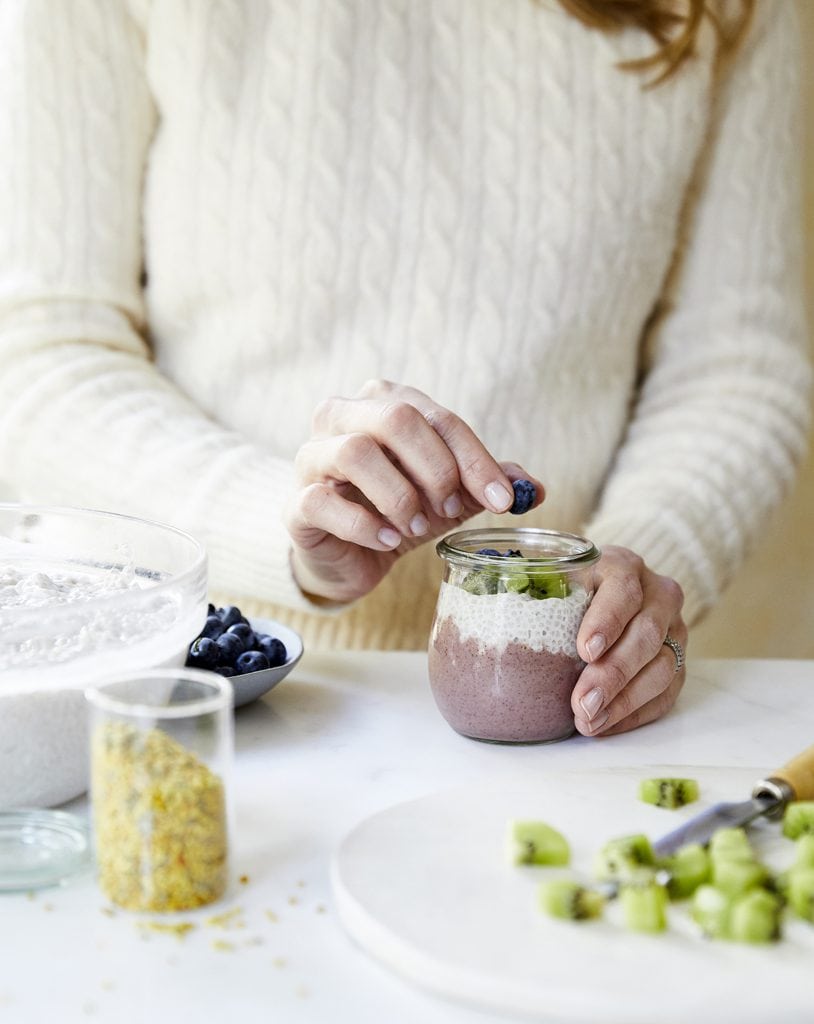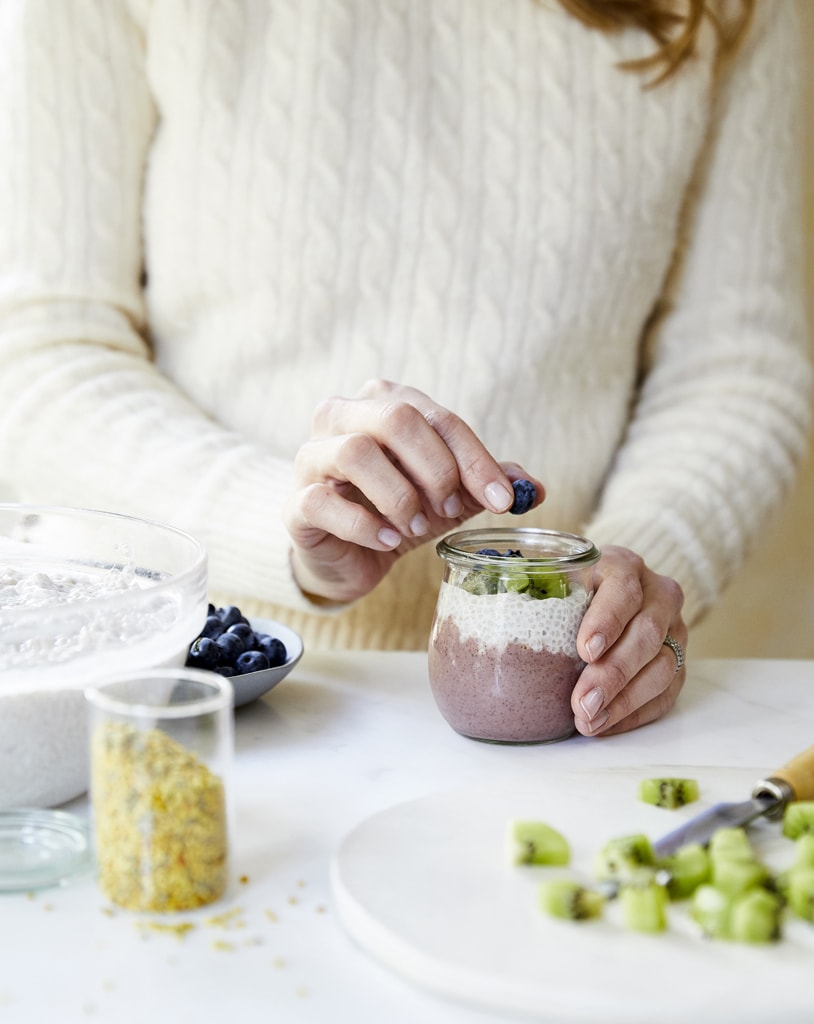 photo by Aubrie Pick
Feeding Friendships, Episode 1: Annie F. Downs
Danielle Walker - AgainstAllGrain.com
SERVES:
6
Ingredients:
1 3 ⁄4 cups Almond Milk
1 cup frozen strawberries
1 ripe banana
2 tablespoons unflavored collagen peptides powder (optional; see Tidbits)
1 tablespoon unsweetened almond butter
1 tablespoon açai powder 4 fresh mint leaves
1 (13.5-ounce) can full-fat coconut milk
3⁄4 cup white chia seeds
1⁄2 teaspoon pure vanilla extract
1⁄2 teaspoon ground cinnamon
Toasted unsweetened coconut flakes, bee pollen, chopped nuts, fresh mint leaves, fresh berries, and chopped kiwi,
for topping (optional)
Instructions: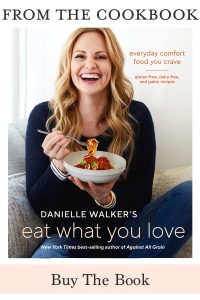 This recipe comes from my brand new cookbook Eat What You Love (on shelves December 4th!). Pre-order your copy now or come see me on my book tour!
In a blender, combine 1⁄4 cup of the almond milk, the strawberries, banana, collagen peptides, almond butter, açai powder, and mint and blend on high speed, adding more almond milk, if needed,
a little bit at a time, until the consistency is a bit thicker than a smoothie.
In a large bowl, whisk together the coconut milk, the remaining
1 1/2 cups almond milk, the chia seeds, vanilla, and cinnamon. Let the mixture sit for 5 to 10 minutes, until the chia seeds have started to expand, then whisk again to prevent clumping.
Distribute the açai mixture among six clean 1⁄2-pint (8-ounce) jars and top with the chia mixture, dividing it evenly. Cover and chill in the fridge for about 3 hours, overnight, or up to 5 days. Add your desired toppings right before serving.
Tidbits: To make this NF, use coconut milk in place of the almond milk and sunflower seed butter instead of the almond butter.
I usually add grass-fed collagen peptides powder, such as Vital Proteins brand, to my smoothies to promote healthy immune and digestive systems.