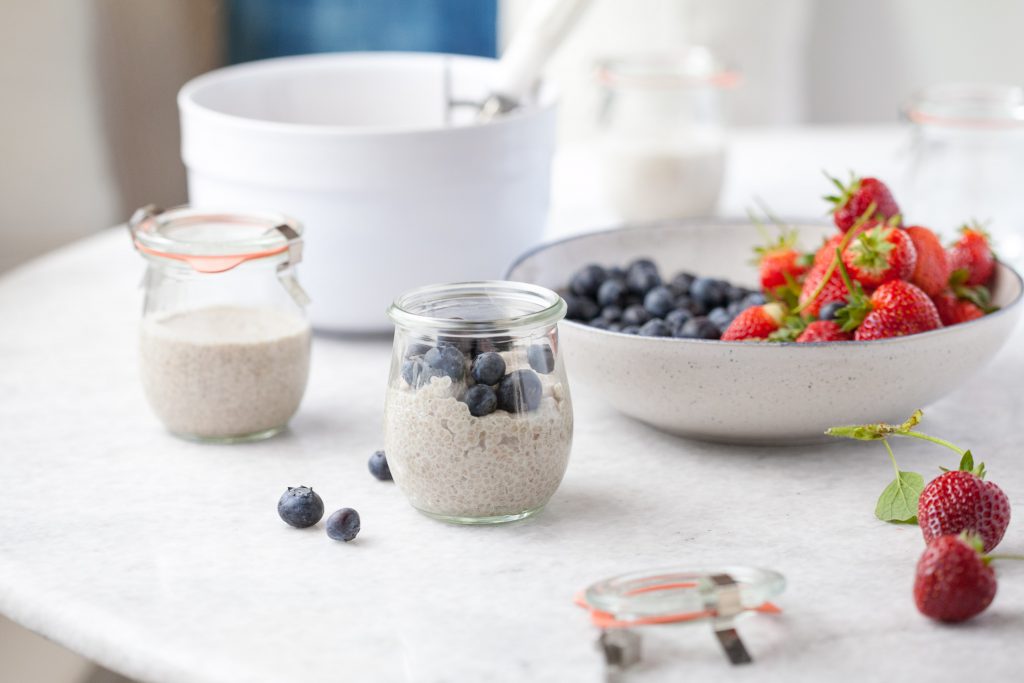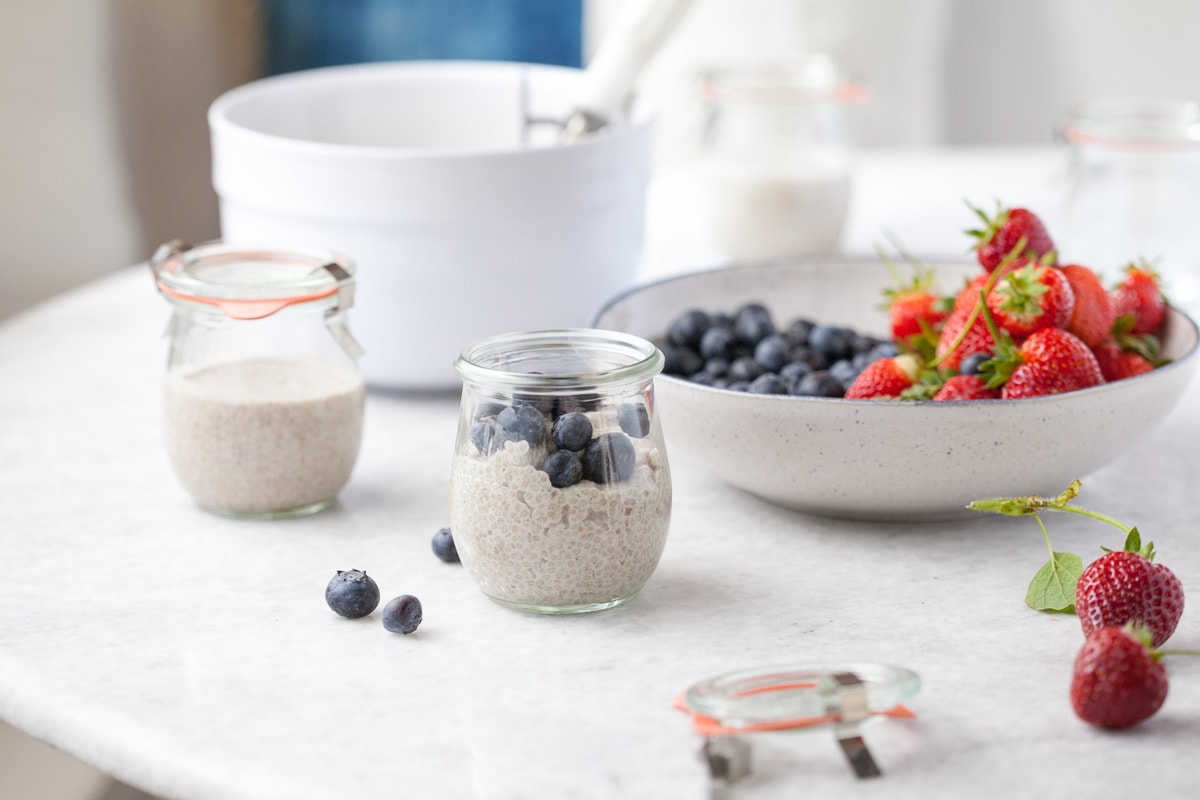 Thanks to Vital Proteins for partnering with me on this dairy free vanilla chia pudding! 
It look me a little while to love chia pudding. It started becoming super popular about 5 years ago and I didn't love the texture of the crunchy seeds and somewhat gelatinous texture. To ease into the trend, I created a recipe in my Meals Made Simple cookbook for No Cook Chocolate Pudding in which I blended the chia seeds with the liquid before letting it set to create a smooth and rich pudding, rather than crunch and texture-rich from the chia seeds.
Over time though, I've grown to love the little crunch that comes from the seeds. I also like having to chew a little when I eat. Did you know that chewing a little bit when you're drinking or eating something more liquid like smoothies, soups, or puddings releases enzymes that aid in digestion and decrease bloating and gas? I think that's why we've seen such a rising trend in açaí bowls (and the like) with lots of healthy, crunchy toppings lately, rather than just a fruit-loaded smooth smoothie!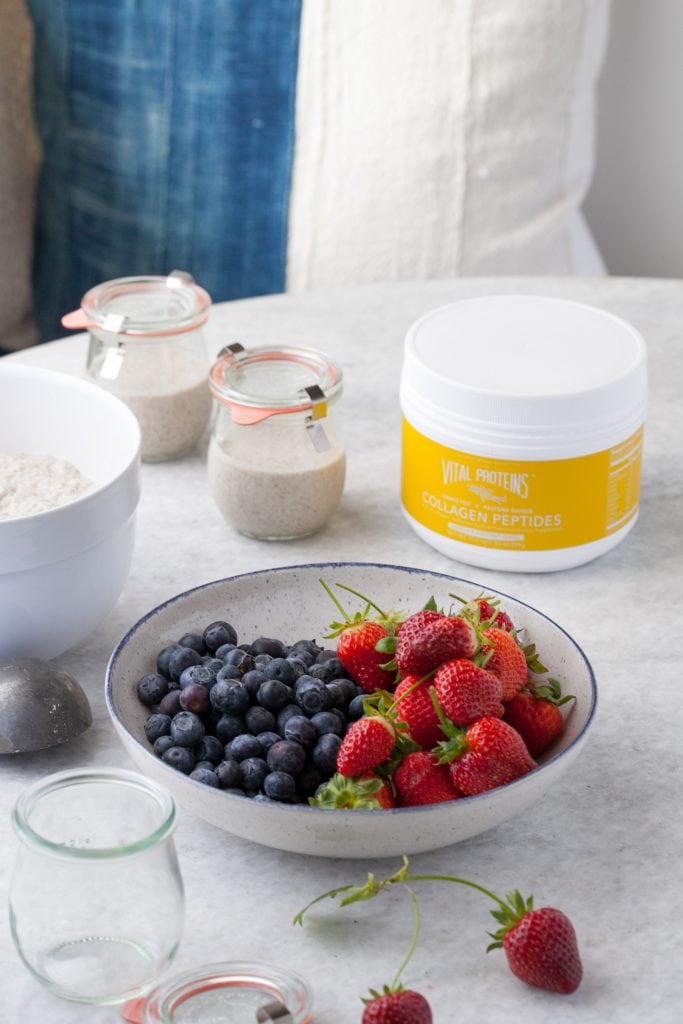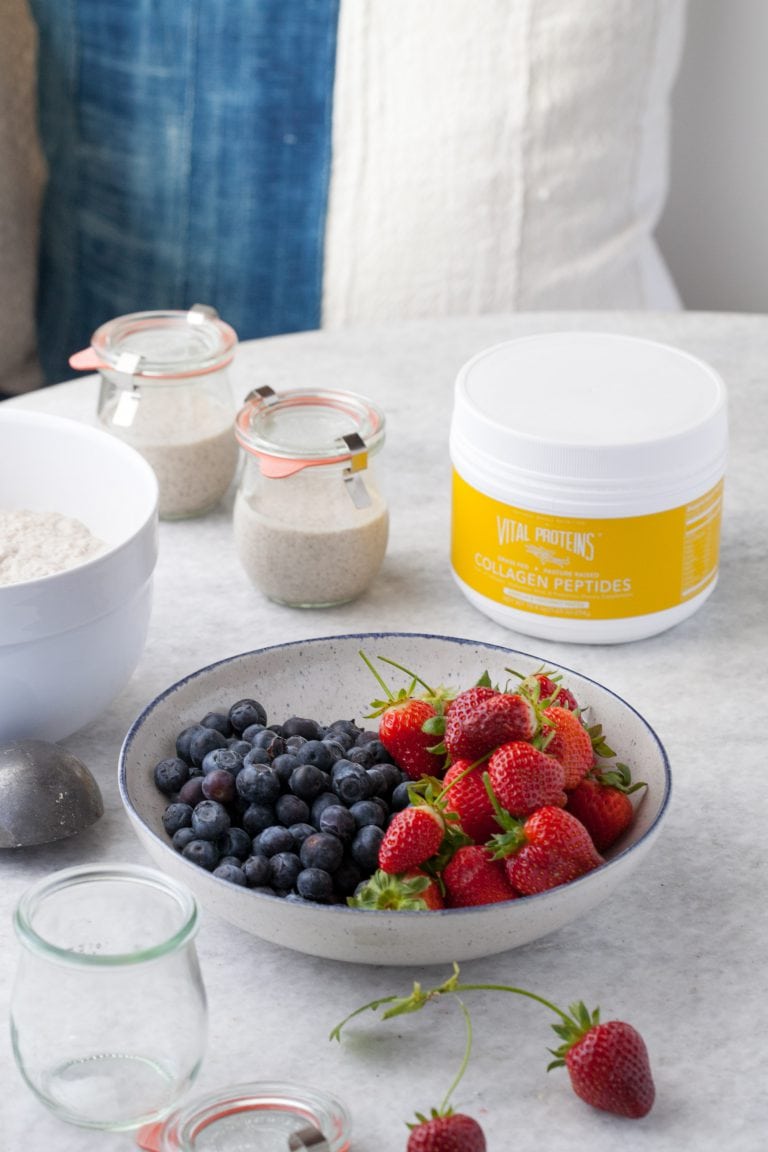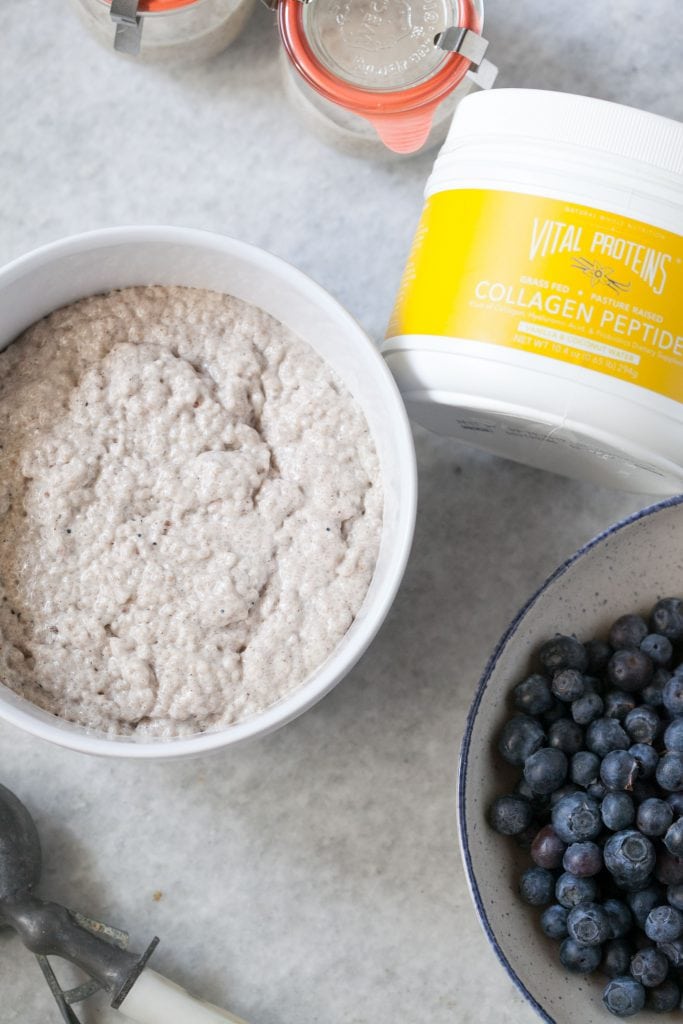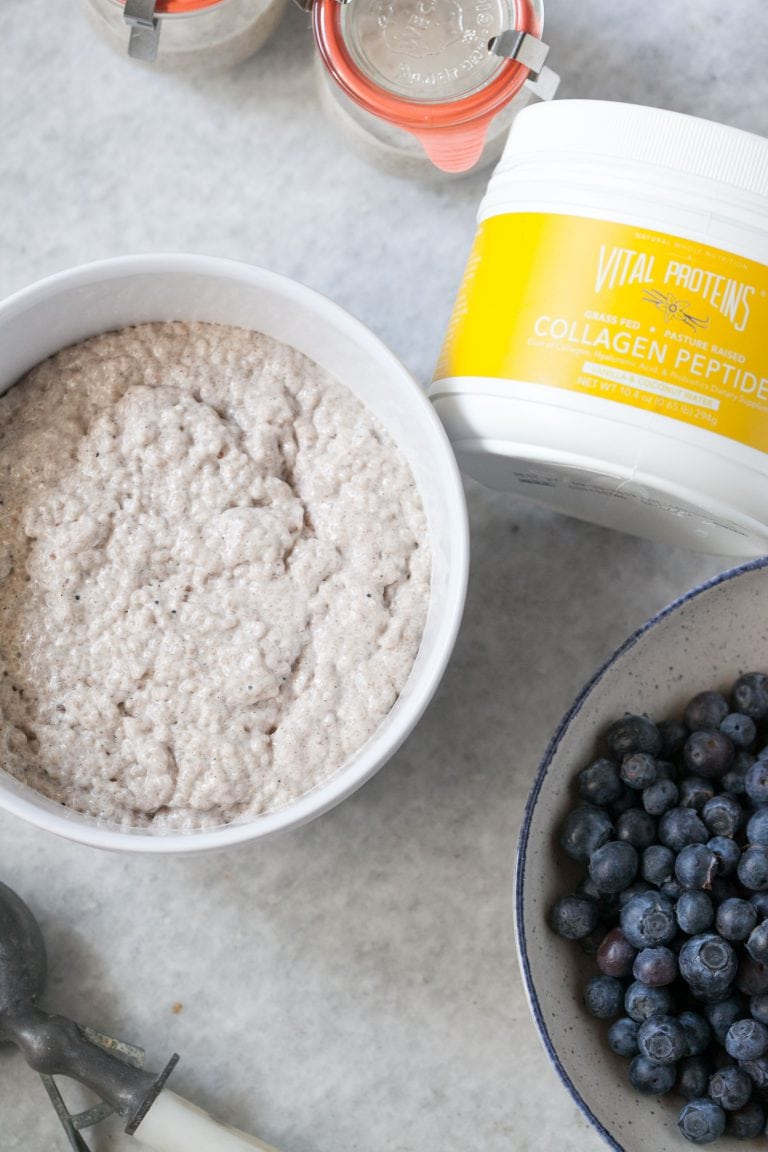 I've been making a version of this Spiced Vanilla Chia Pudding recipe for years, but this time – I took out the vanilla beans I usually use and tossed in 2 scoops of Vital Proteins Vanilla Collagen Peptides for gut, nail, skin, and hair support. Not only does the powder have aromatic, whole vanilla beans in it, I also love that it adds a whopping 36 grams of protein to the pudding as well. This created a perfect dairy free vanilla chia pudding!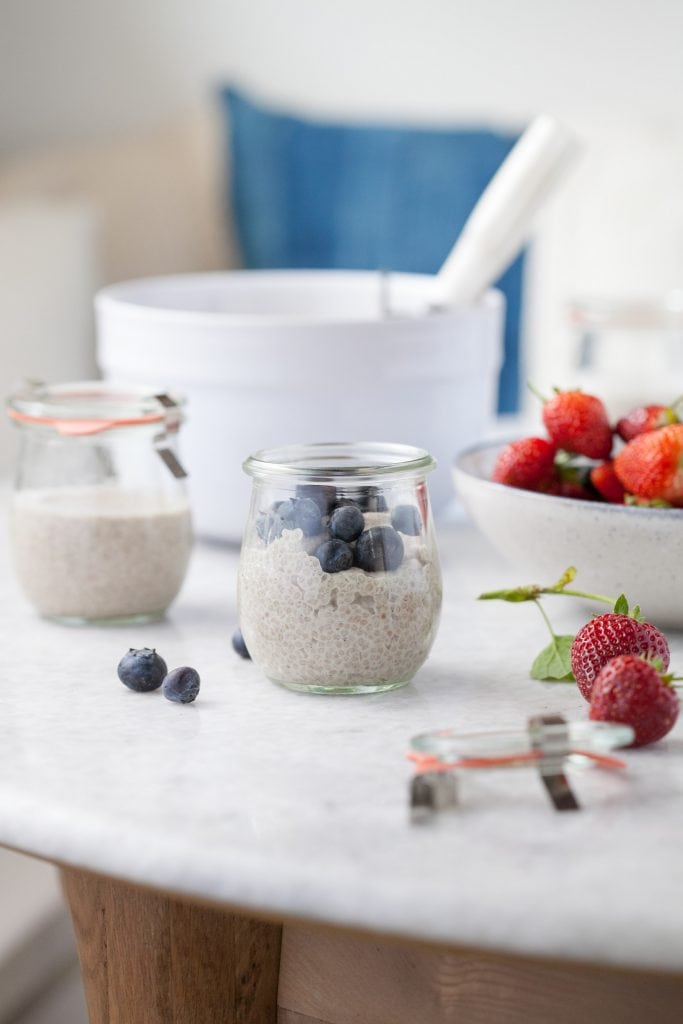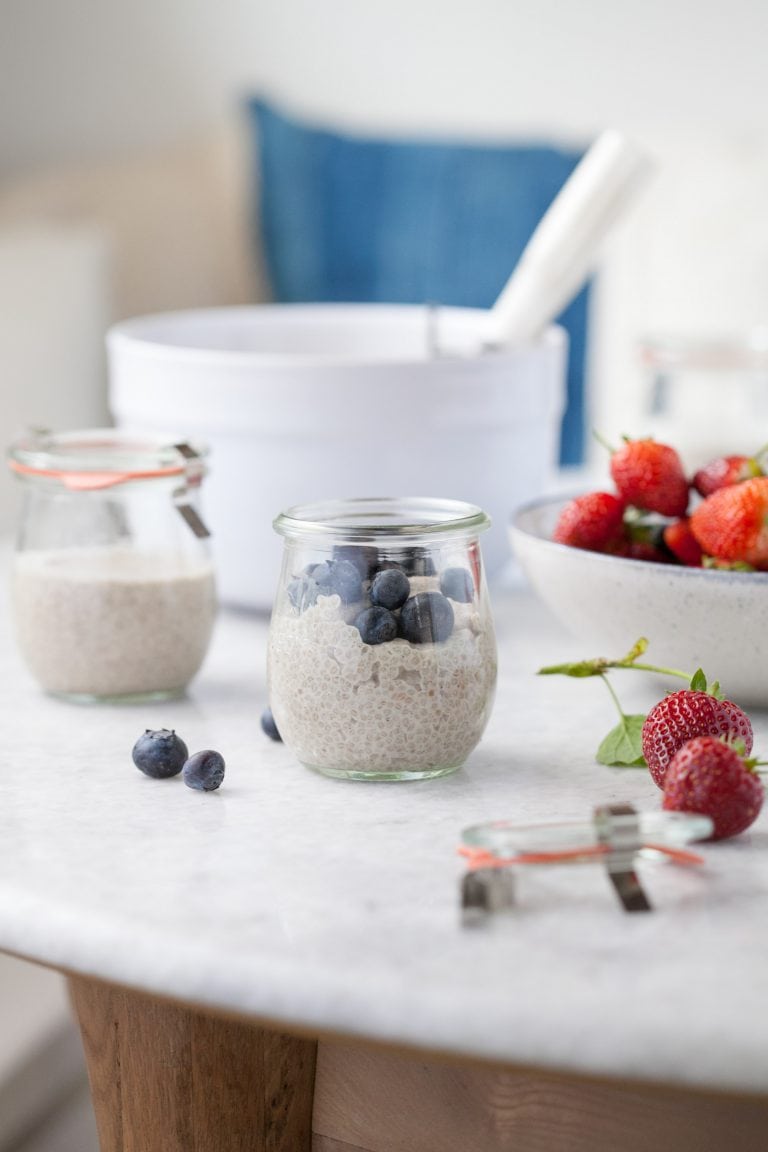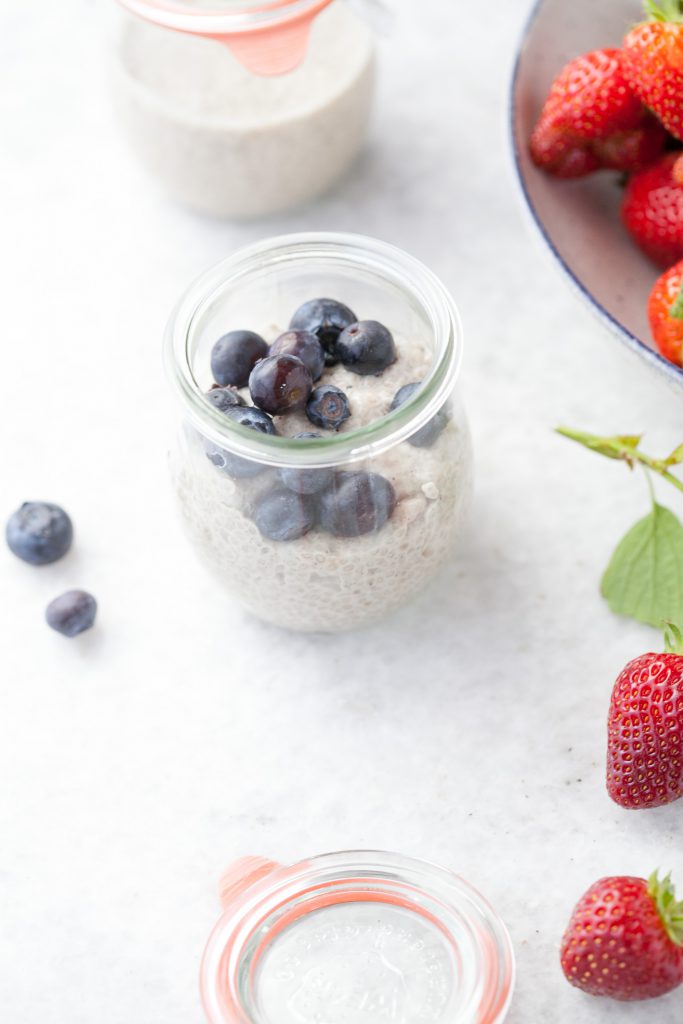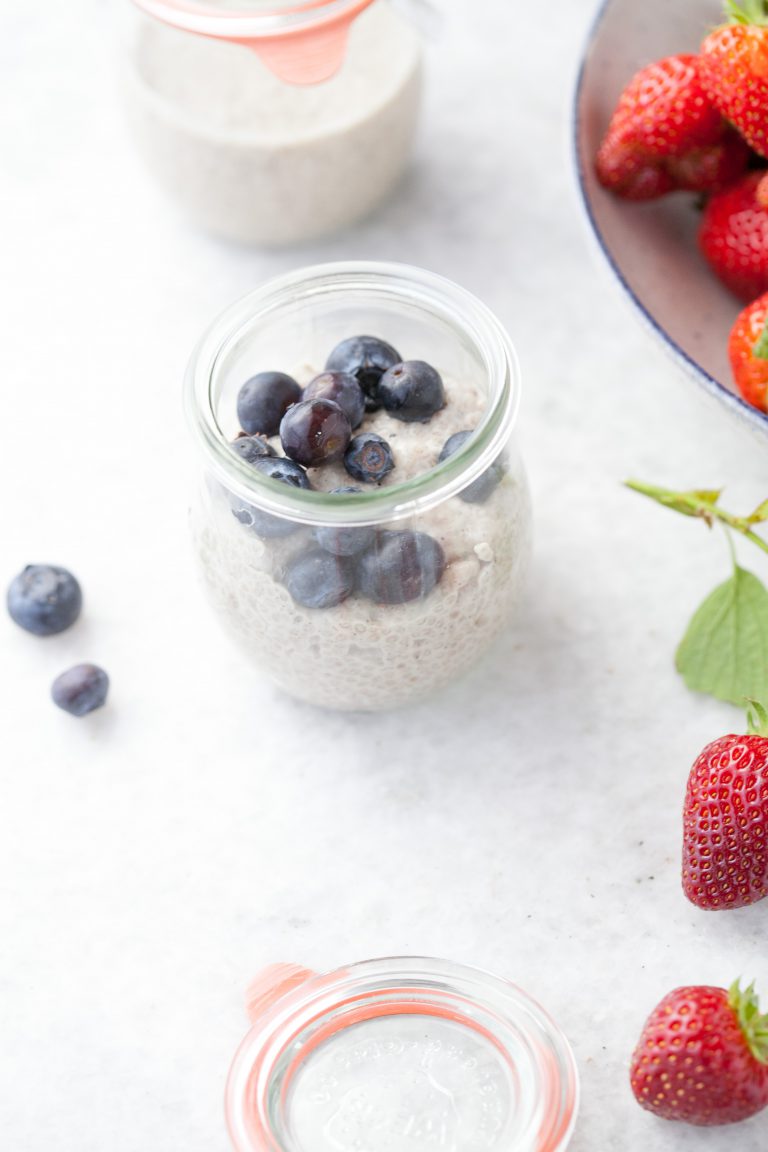 Feel free to top with with whatever fruit you'd like, but I love the berries for a patriotic 4th of July dessert! These make a great little dessert, or you could even cut down on the maple syrup and eat them for a quick breakfast on the run!
This post is sponsored by Vital Proteins. I am an ambassador and have been compensated for my participation. However, as always, all opinions are my own and I only promote products and brands that I personally use in my own kitchen. Thank you for supporting sponsors like these so I can continue to create original content and new recipes for you!