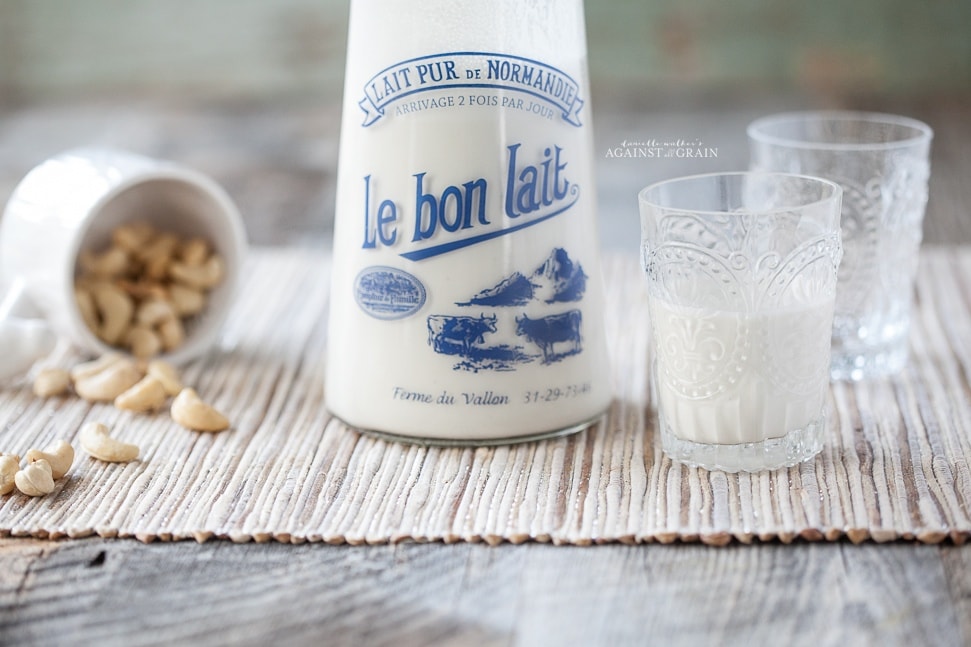 This cashew milk recipe is a wonderfully creamy dairy alternative and is extremely easy to prepare. Unlike other nut-milks, the entire cashew breaks down in the blender so no straining or wasting pulp is required!
It is a great heavy cream alternative since it is thicker than almond milk, and works well as a substitute for coconut milk in most recipes as well. We like to put it in coffee or tea, or use it in place of the coconut milk sometimes in my hot cocoa or vanilla coffee creamer.
I included it in my Joyful Christmas ebook*, but wanted to provide it for you here as well! Enjoy!
*The ebook is no longer available, though most of the recipes in it can be found in Celebrations!