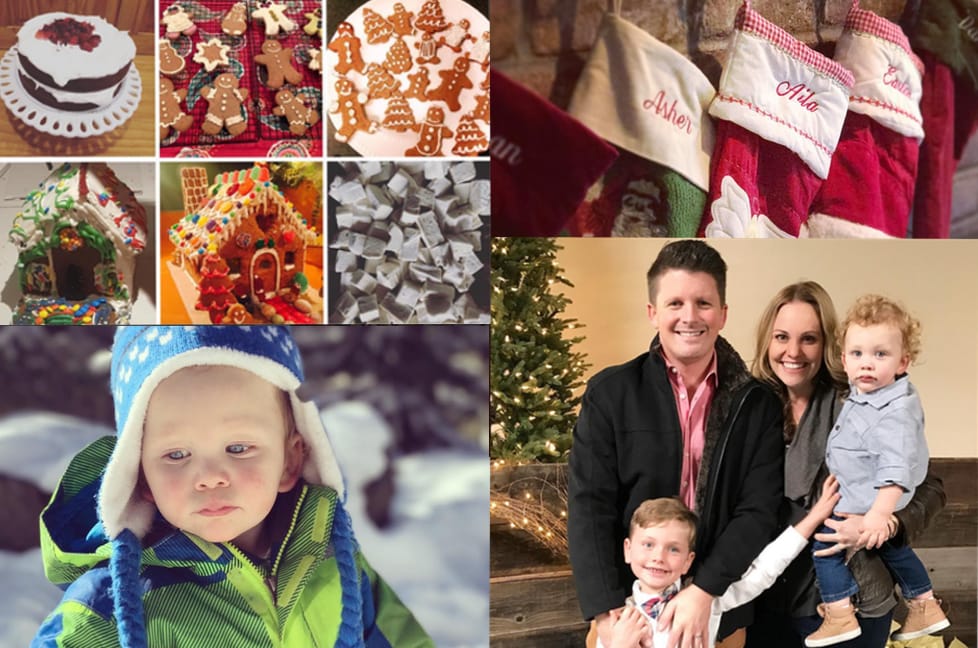 Hope you all had a joyous Christmas!  This week on Danielle's Digest you will see me making some holiday treats that we enjoyed during our mountain holiday, a slide show of all your delectable dishes, and pictures of my sweet boys enjoying Christmas!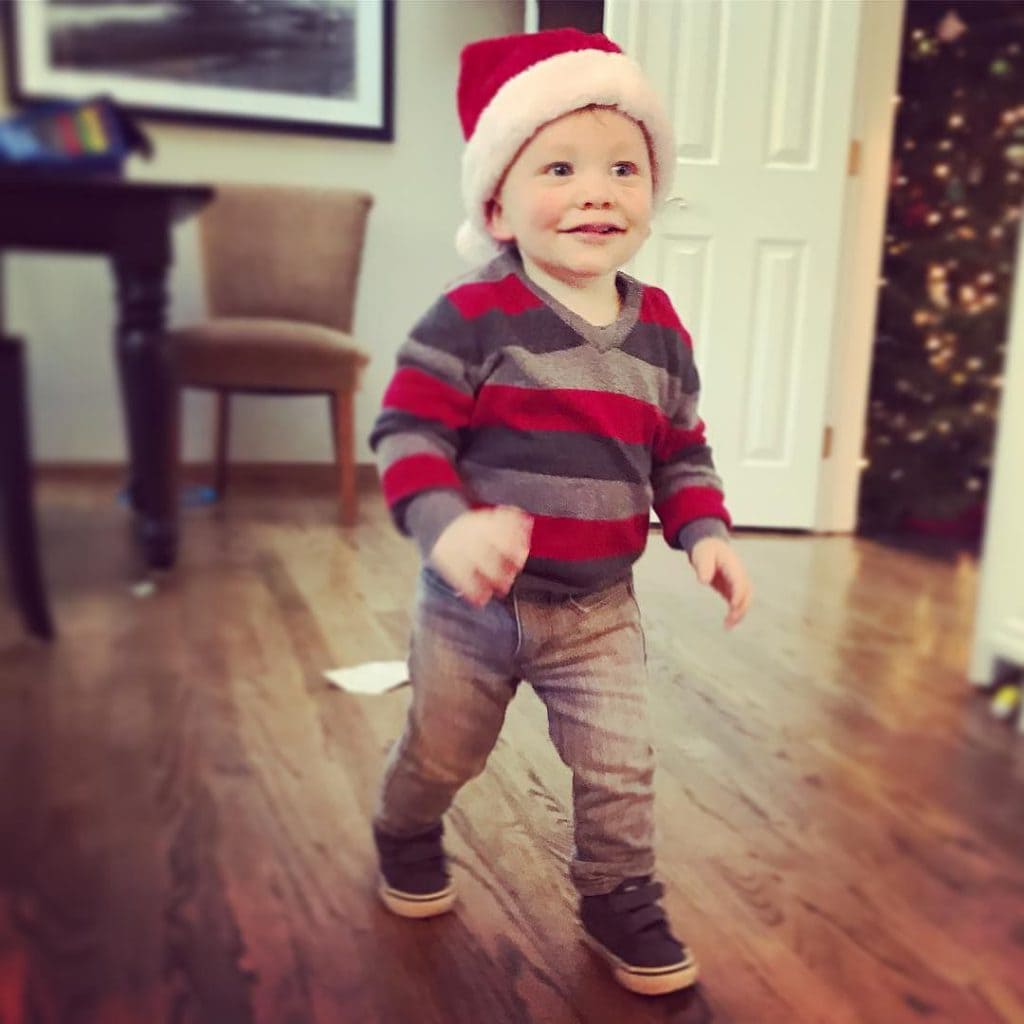 Why does Christmas have to end?
You have to love Christmas morning! 4:30 wake up from the little one, presents exchanged, breakfast eaten, and everything cleaned up by 9am!
We learned this week that this one does NOT like the snow. But he sure does look cute wearing his brother's old snow gear!

Nothing makes me happier than seeing you enjoying my work and using my recipes in your own kitchens!! Thank you for sharing all of these with me this week and letting me be a little part of your traditions! Is your photo in the slideshow? Click here to see!
Click here to see the video of me making my cinnamon rolls from Celebrations (page 268). I used the Sticky Bun dough recipe (as noted in the head note of the Cinnamon Roll recipe) since my family doesn't have to be egg-free.
It looks like your holiday baking from Celebrations went well! The Marshmallows, Gingerbread, and Biscotti seem to be the most popular!
Hey visual learners! Six new cooking videos are up on the blog for you!! Click here to see me making the following recipes from my Celebrations cookbook: Pancakes (page 68), Buckeyes (page 304), Christmas Fudge (page 312), Gingerbread Cookies (page 317). And also Chocolate Pudding Pie and Peppermint Chocolate Macaroons!
Holiday Blessings from my family to yours!
Each year we still hang the stocking we bought for Aila. It felt weird at first but it's nice to see her up there as part of our family. We "adopt" a family with a little girl around the same age as she would have been and Asher loves picking out gifts to donate in her name. Hard to believe we're buying for a 2.5 year old this year. I imagine she'd love dressing up baby dolls and pushing them around in strollers and would have lots and lots of princess gear so that's what we bought this year. I hope it brightened Christmas for whoever the special little girl is that opened it last week.
All I want for Christmas is my two front teeth!
Made a big batch of grain-free Granny Sarella's biscotti (page 308) from Celebrations.

The prizes referenced are already gone but tune in here to see me making my turkey brine which will make your turkey extra juicy and tender! We made the turkey from Celebrations for Christmas dinner and it was amazing!