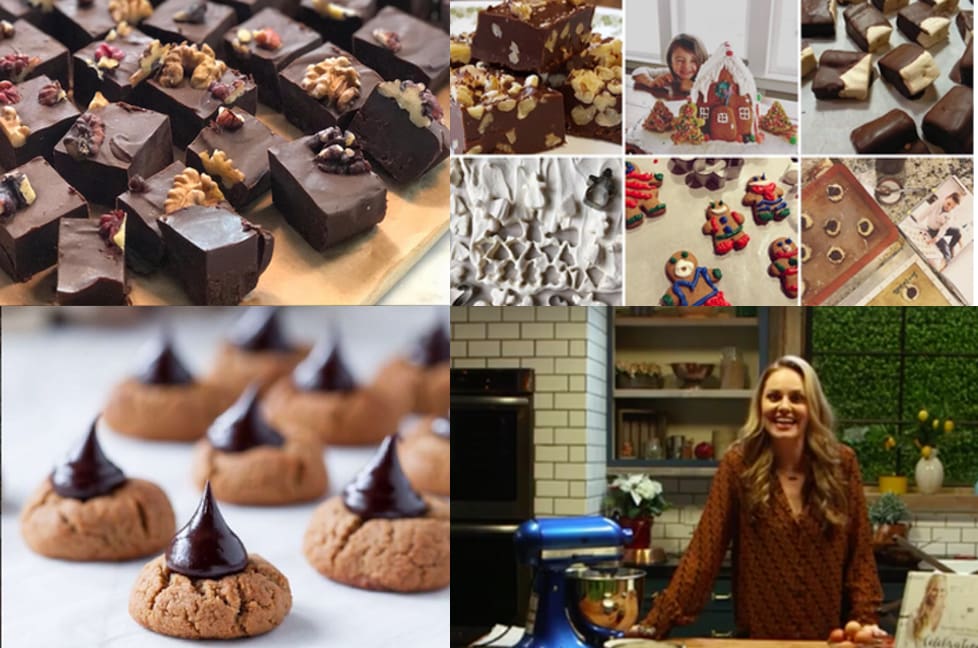 It's been a busy Christmas baking week in the Against all Grain world! This week on Danielle's Digest you will see me baking my Sunbutter Buckeyes, Chocolate Pudding Pie, Christmas Fudge and Easton's reaction to seeing his daddy come home from work!
If you've been wanting to make the nut-free Buckeye cookies from my new book Celebrations, I teamed up with AllClad to show you how it's done! Click here to view the video.
Somebody gets very excited when Dada gets home from work. Click here to see Easton's reaction!
I've been loving this salad lately from True Foods. It's their Ahi salad but I sub grass-fed steak and it's so delicious!
Last week I was in LA and showed Tastemade how to make my Chocolate Pudding Pie! Click here to view the video.
Last week was cold and rainy and the Soups and Salads section of Meals Made Simple was calling my name! I'm hoping to convert a couple of those to cook in my Instantpot next week! 
Catherine from Weelicious and I made my Christmas Fudge from my Celebrations Cookbook over on her Facebook page! Click here to see the video.
Click here to see Easton's great way of eating black olives!
I'm loving seeing all of your Grain-free and dairy-free holiday baking from Celebrations Cookbook!
Left to right is my Christmas Fudge (Page 312) , Gingerbread House (Page 298), Chocolate Dipped Marshmallows, Marshmallows (Page 316), Gingerbread Men (Page 298), Thumbprint Cookies (Page 303), Sunbutter Buckeyes (Page 304), Cutout Cookies (Page 311), and more Gingerbread!
Did you know that you can take the Spider Cookies recipe from the Halloween section of Celebrations (Page 206) and make great "Peanut"Butter Blossoms instead?! Just one more to add to the 12 Christmas treats I have in the book.
Last week I made my wraps from Meals Made Simple. They are so good and easy to make! Click here for a full instructional video on YouTube.