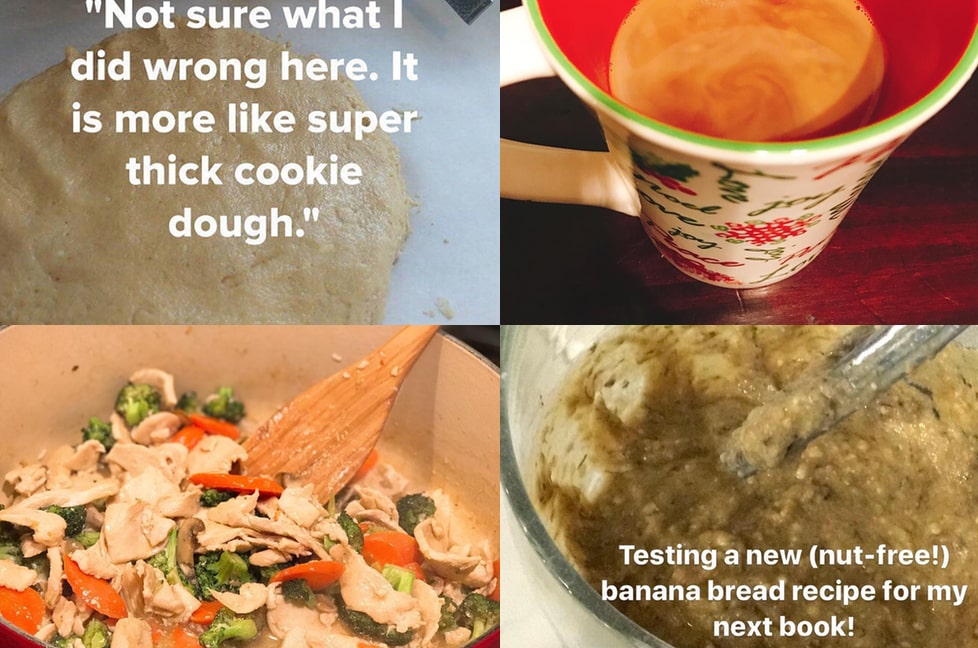 This week on Danielle's Digest you'll see a new recipe I've been testing, one of my favorite ways to use my new Whipped Cream recipe from Celebrations, some troubleshooting and baking tips, and where you can find some recent videos and podcasts I've had the pleasure of being on!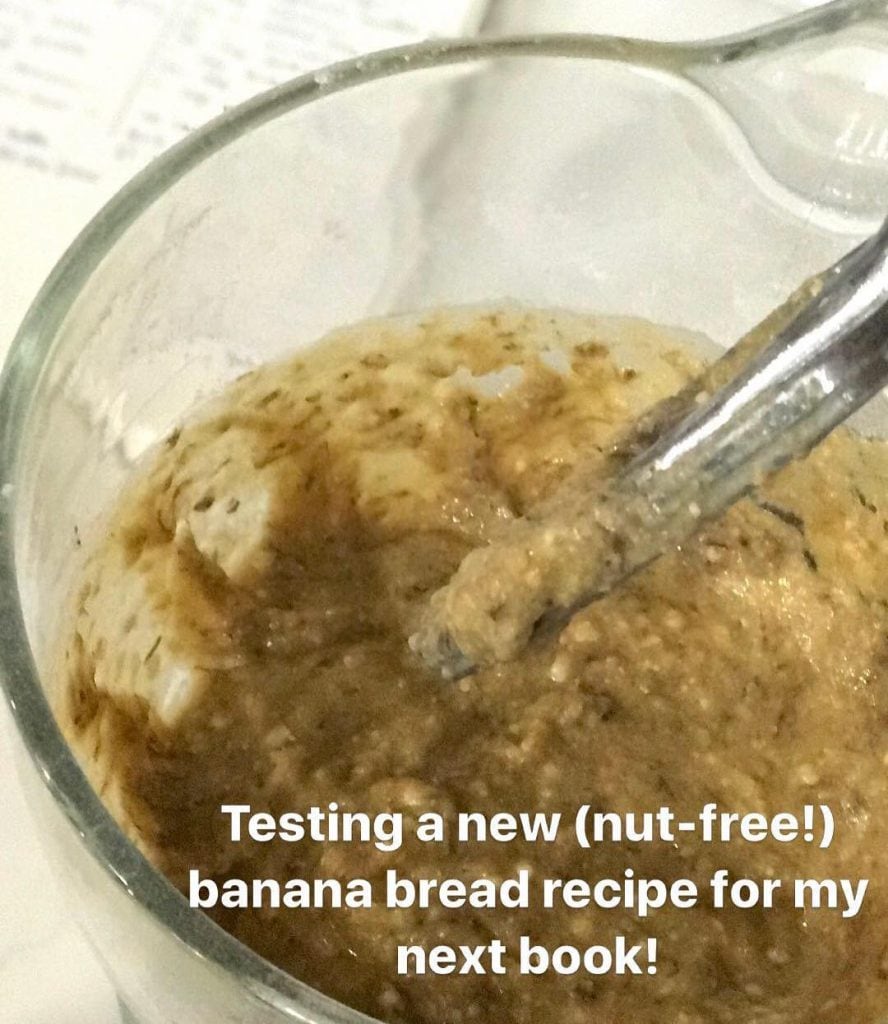 It was a good day back in the test kitchen! I tried out  a new recipe for Nut-Free Banana Bread and it turned out great! I'm going to keep working on it and you can expect to see it in my next book! Maybe I will let it will leak onto the blog before that too 🙂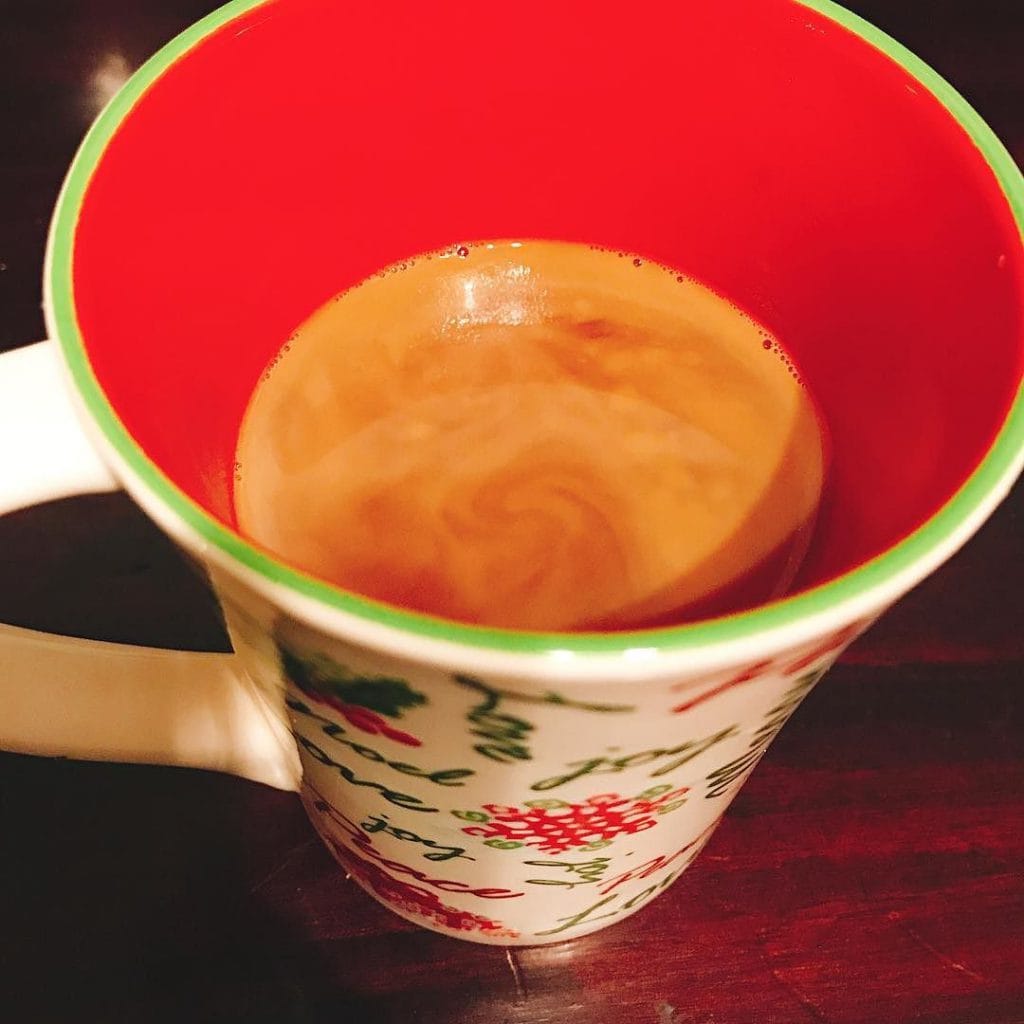 Have you put the new dairy-free Whipped Cream from my cookbook Celebrations in your coffee yet? You should. You can thank me later. 😉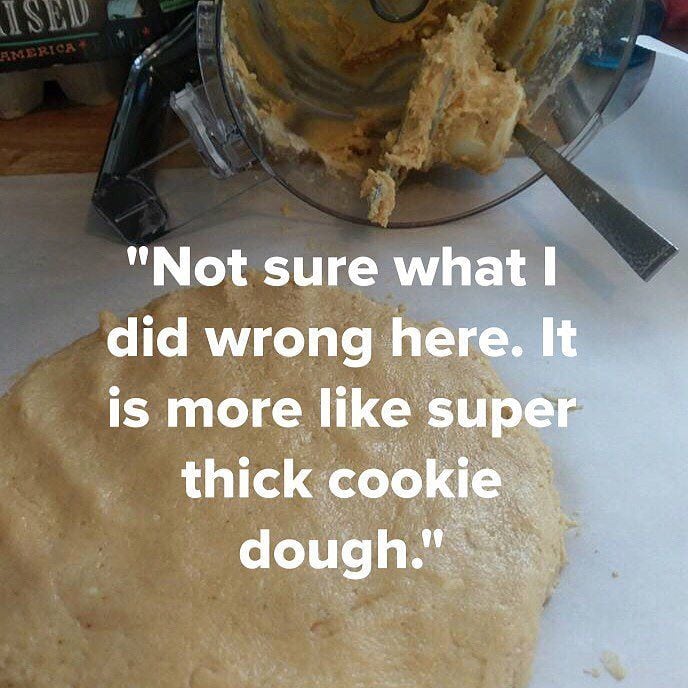 I had a reader write in asking for help with my pie crust recipe from Celebrations. By the looks of what many of you have posted on social media, most of you had successful pies, but I heard this a few times so I went to work trying to figure it out! I asked anyone who had trouble the brands of everything they used and the culprit was their palm shortening! Also, be sure to use my recommended brands of almond flour.
If you used Nutiva shortening, that's where you'll go wrong in all of my recipes! It's not pure palm shortening, it's a mix and has coconut oil in it. If you use it again, I'd suggest using less. Maybe start with half and add a little at a time until it comes together. Or grab one of the brands I recommend at the beginning of the book.
Just like a conventional pie crust, you don't want to overwork the dough. Pulse it just long enough to get the dough into pea sized crumbles.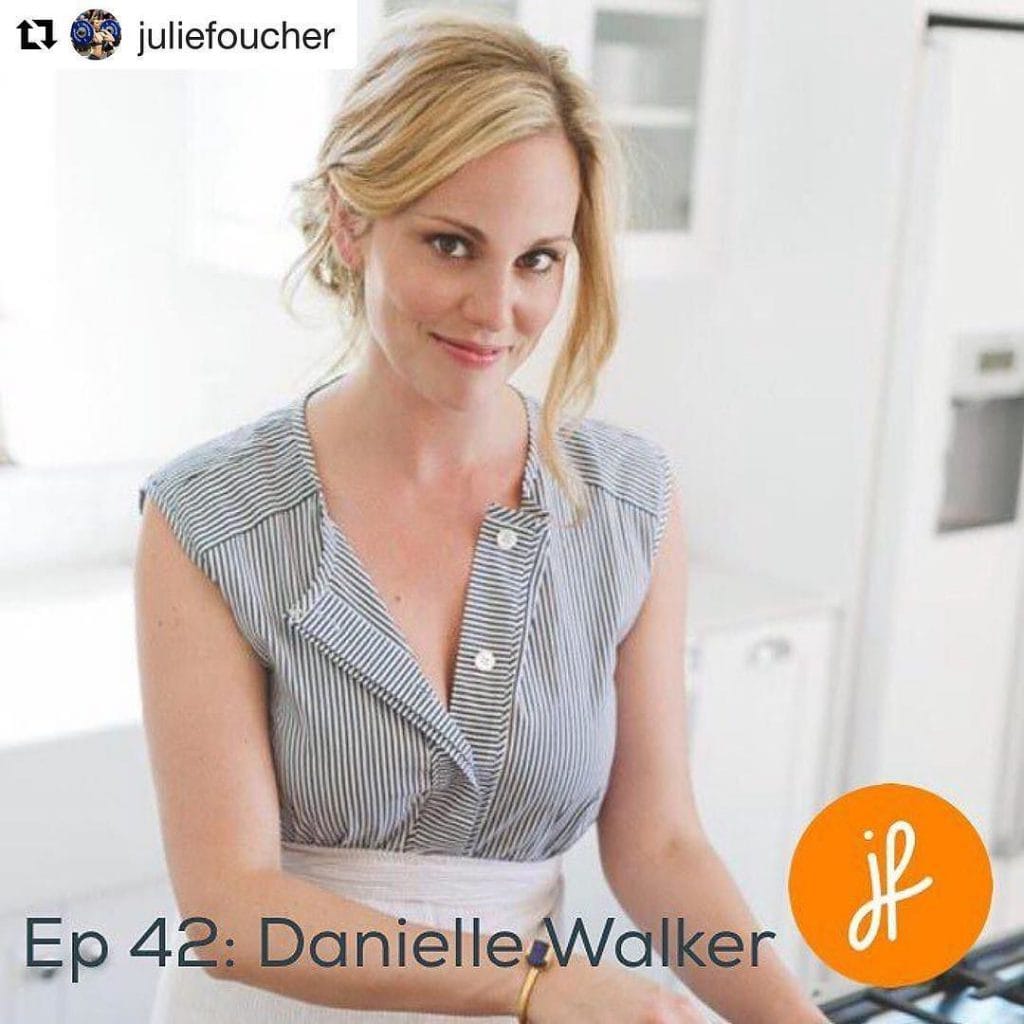 I loved chatting with Julie Foucher the other day for her Pursuing Health Podcast. We talked a lot about my health journey, as well as a lot about my daughter Aila Jane. Click HERE to watch. Below is a little except from the podcast:

"Is there anything I am eating, or not getting enough of, or deficient in, or something I am eating constantly that might be aggravating [my symptoms]? Every single doctor said no. They said the same three things: diet can't cause it, diet can't cure it, and diet can't help it. Like a script they were given." – 

"In episode 42 of Pursuing Health, I talk to NYT bestselling cookbook author Danielle Walker about her journey with UC and the road to healing that took place after taking matters into her own hands and changing her diet. We also talk about the loss of her daughter Aila to a rare genetic condition, and how sharing these experiences has helped others to heal. Finally, we discuss Danielle's new holiday cookbook, Celebrations, and the recipe I made from it over and over again for my family over Thanksgiving. Listen on iTunes, Stitcher, YouTube, or Google Play." – Julie Foucher


Head to the Today Show website to see how to make the dairy-free Spinach Artichoke Dip from the New Year's chapter of my new cookbook Celebrations! This could even double as an awesome weeknight casserole if you added some shredded rotisserie chicken and maybe even some cauli-rice!

Click HERE to see the video!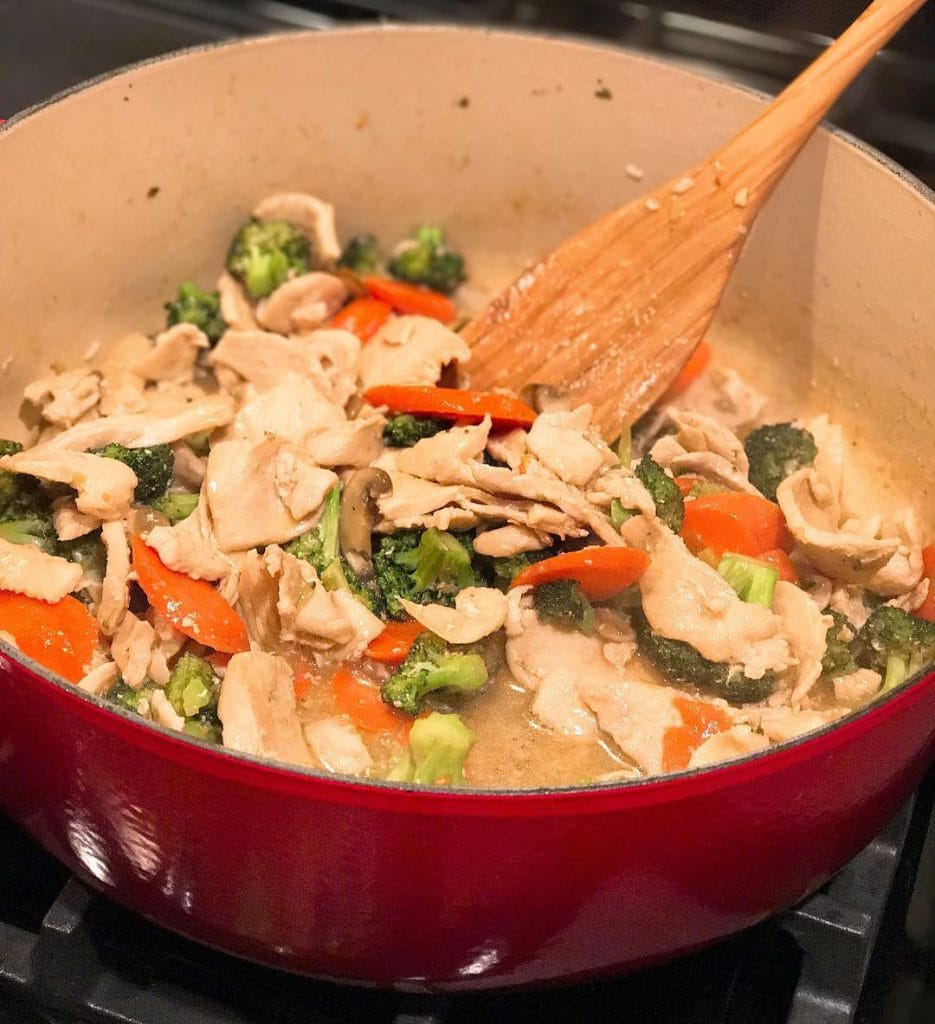 We enjoyed an easy stir fry for dinner one night this week! I used a similar sauce from the Ginger Chicken and Broccoli in Meals Made Simple, but used an arrowroot slurry instead of the egg yolk.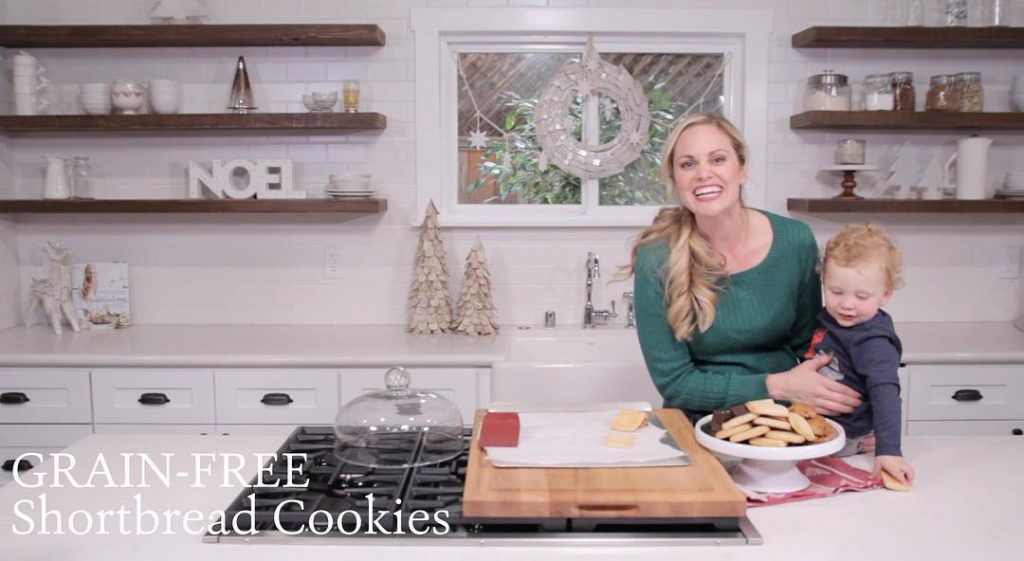 In case you missed it, there's a new cooking video up on my YouTube channel! And E's coos at the end melt me. Click HERE to watch me make my Shortbread Cookies!
My Holiday Gift Guides are here! Click HERE to see the Cook's List and HERE for the New Mama List! I use every single product on both of these gift guides often, and they're tried and true. Hopefully this makes your holiday shopping just that much easier! 🙂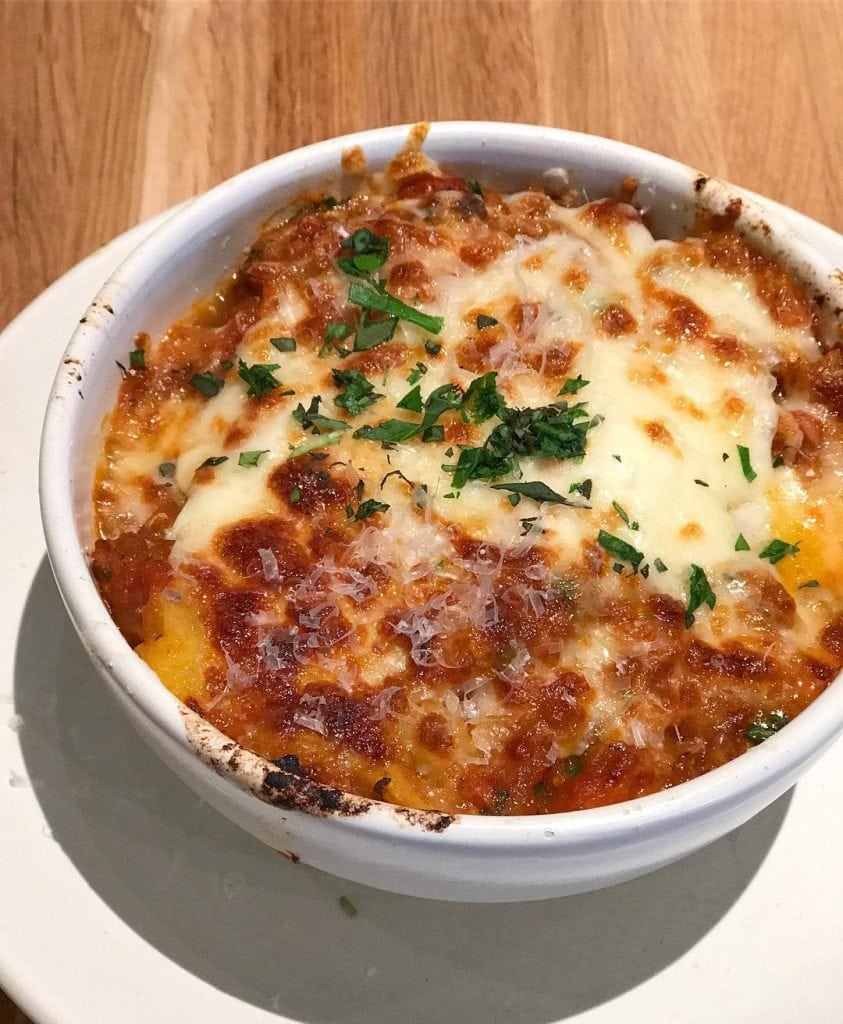 I went to lunch at True Food Kitchen with a friend this past week and got their spaghetti squash casserole (I added Bolognese sauce on top). It was so comforting on a chilly day! No, that thick layer of cheesy goodness is not paleo, but it's still against all grain. 😉