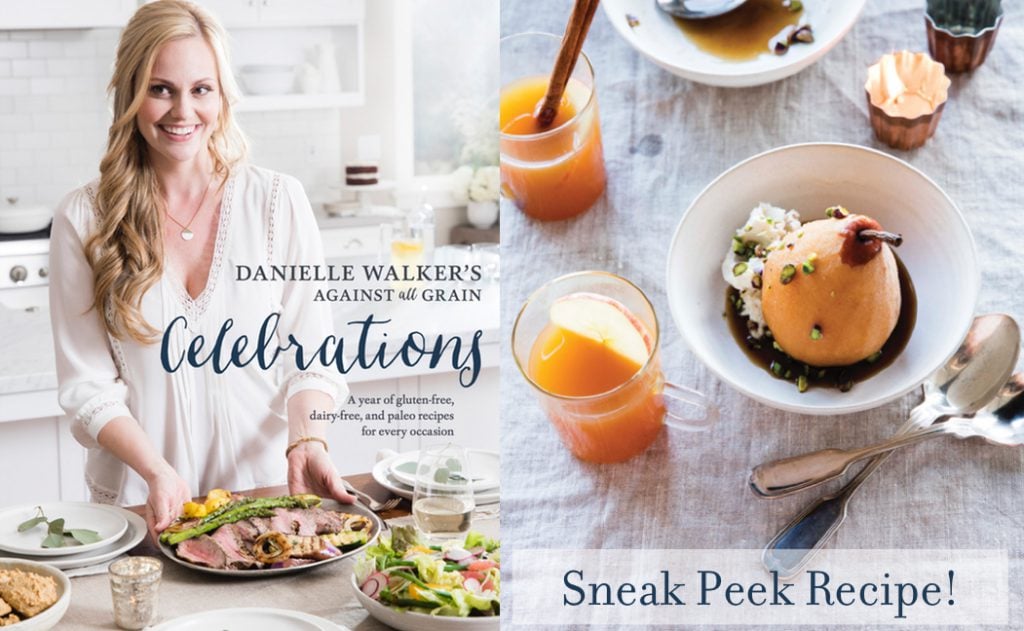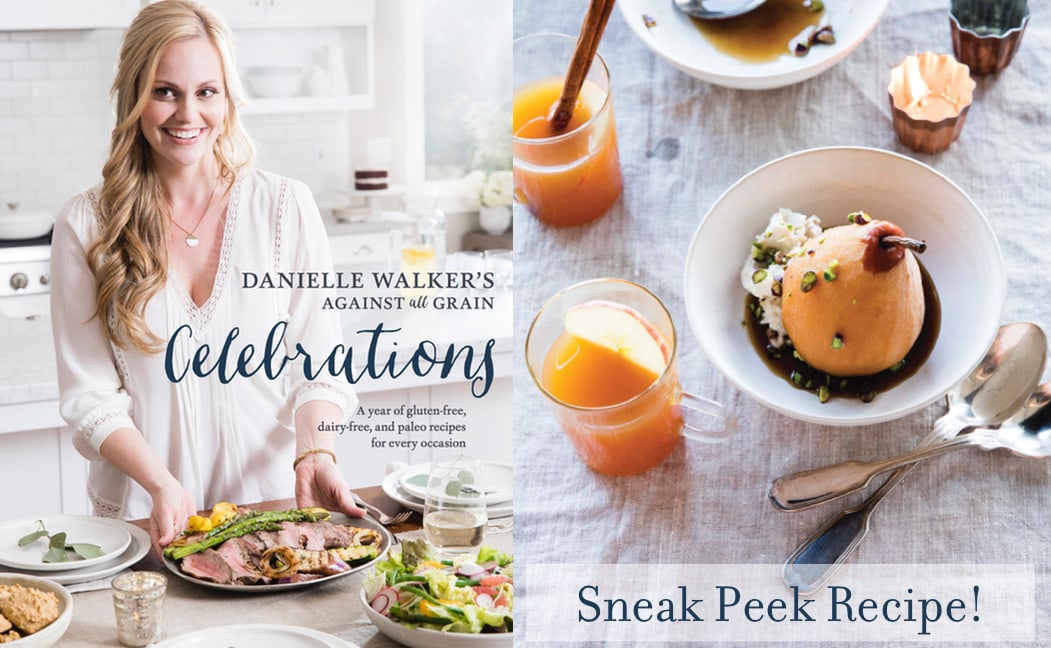 Yay! I finally get to start sharing some sneak peek recipes with you to get you excited for your copy of Celebrations! I shared a birthday cake from the book for my Aila's birthday a few months back, and now I'm getting to share these incredible Chai-Poached Pears with you!
This recipe is included in my new book, Celebrations, in the Autumn Dinner Party section. It's one of those desserts that just warms your soul, you know? The flavors perfectly emulate what one would hope for in a Fall dessert. It's simple to prepare but makes an elegant ending to an autumn meal. The pears are poached in a sweet and boldly spiced black tea and served warm with my favorite of all dessert toppings, Whipped Cream.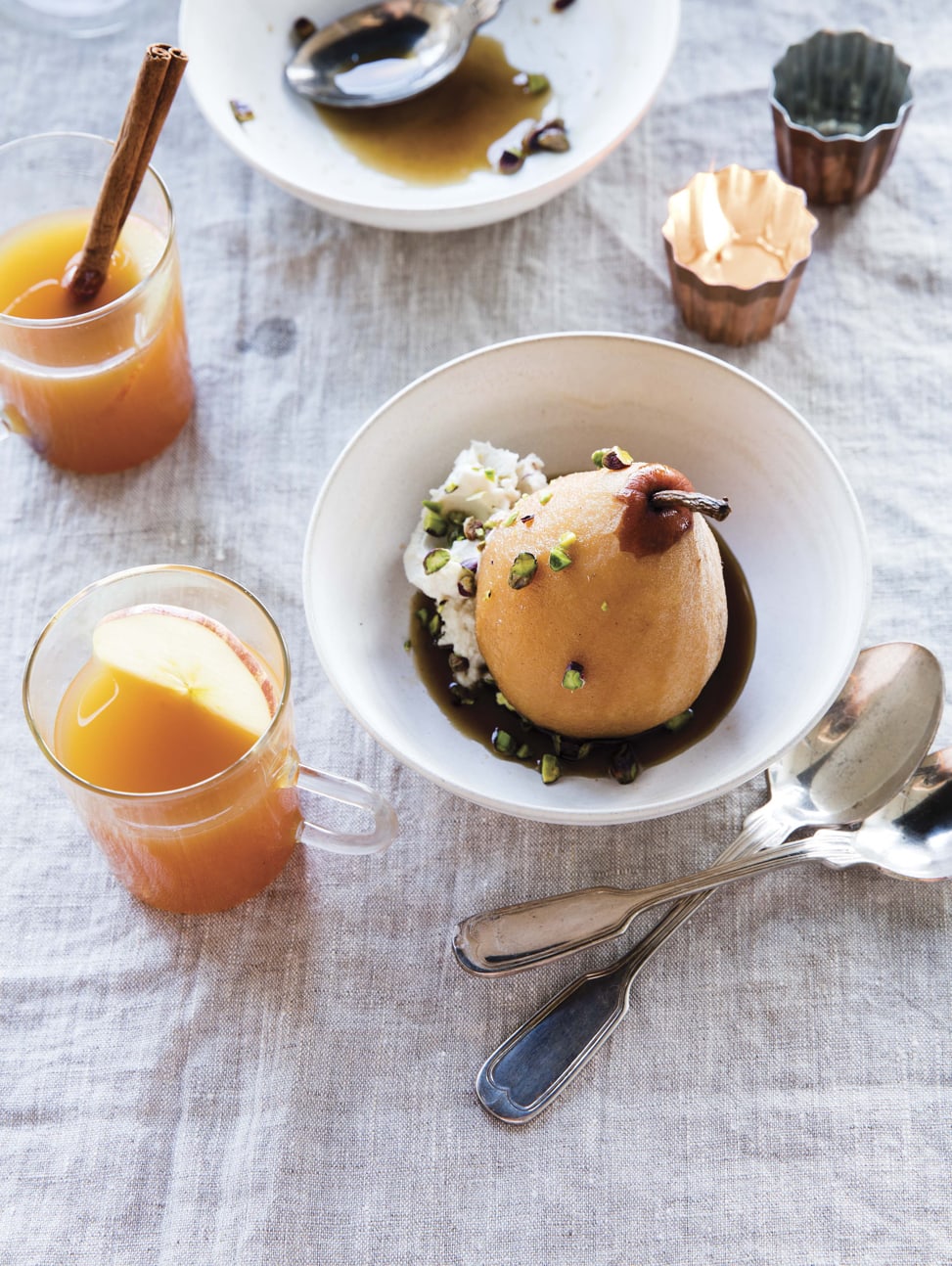 And I'll tell you right now– this Whipped Cream is not like any other dairy-free Whipped Cream you've had before. You could put a dollop of it on top of anything sweet, frost a cake with it, mix it into your coffee, frost the Cinnamon Rolls (page 88 or page 268 for egg-free), or just dip fruit into it. I could go on and on… but you'll just have to wait for your copy of Celebrations to get that recipe! Until then, you could serve these with Coconut Whipped Cream or a simple drizzle of coconut milk.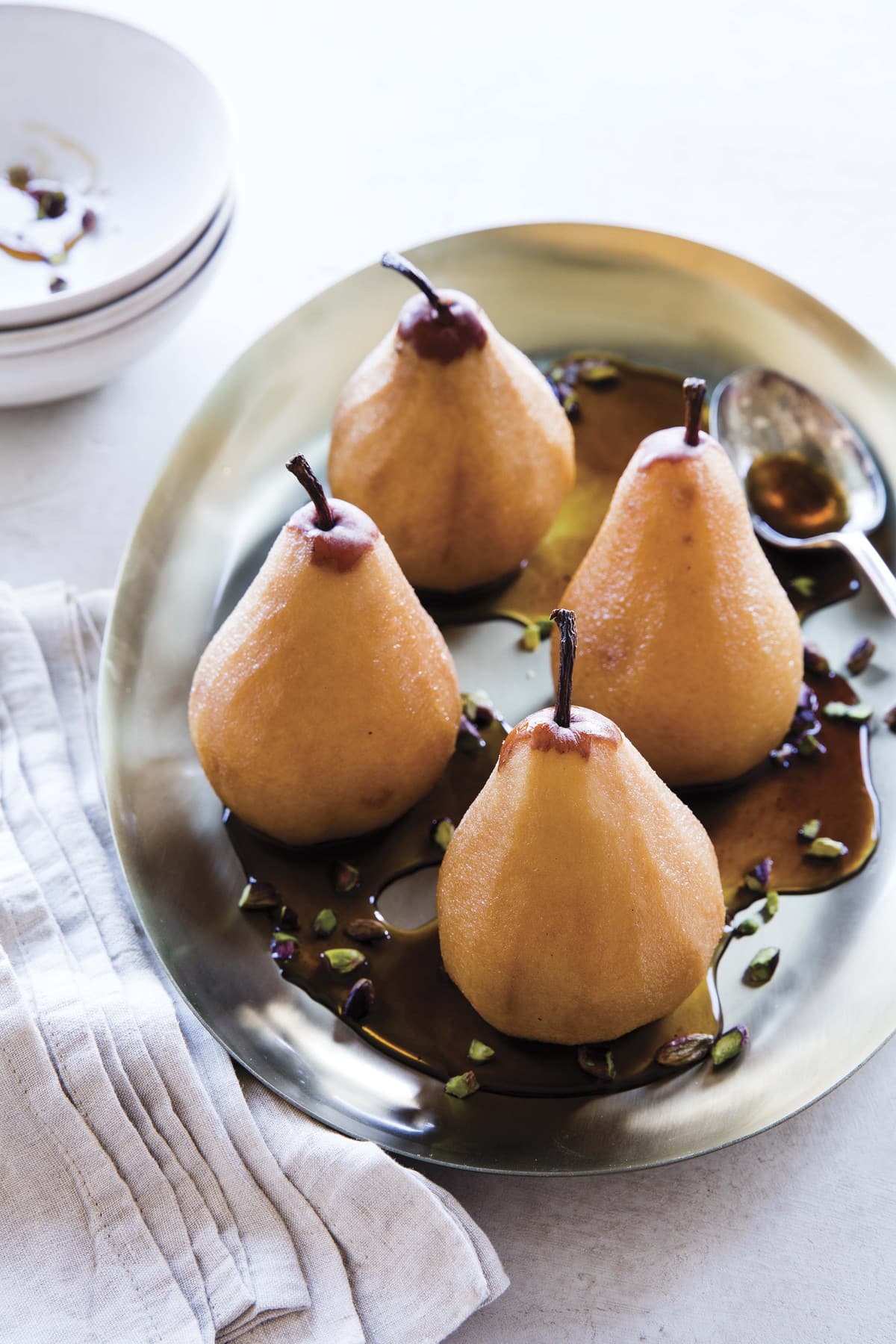 Not only do I think you'll love this recipe, but I also think you'll really love the new book and all of the recipes in it! I've also had a lot of people ask to see the Table of Contents so scroll down for an inside peek at what to expect when you get your copy!
Don't Miss Out on The 7 Free Recipes!
Be sure to send an email of your receipt of your pre-ordered copy of Celebrations to get in on 7 FREE exclusive recipes that I created as a thank you to everyone who pre-ordered! You have until September 27th (book release day!) to send an email to [email protected] to get those free recipes. Anyone, anywhere, can get these recipes so make sure to send us that email!
The recipes include Blender Bread, Pumpkin Bread Pudding, Cherry Pie, Blueberry Icebox Pie, Chewy Molasses Cookies, Shortbread Cookies, and Basic Pie Pastry.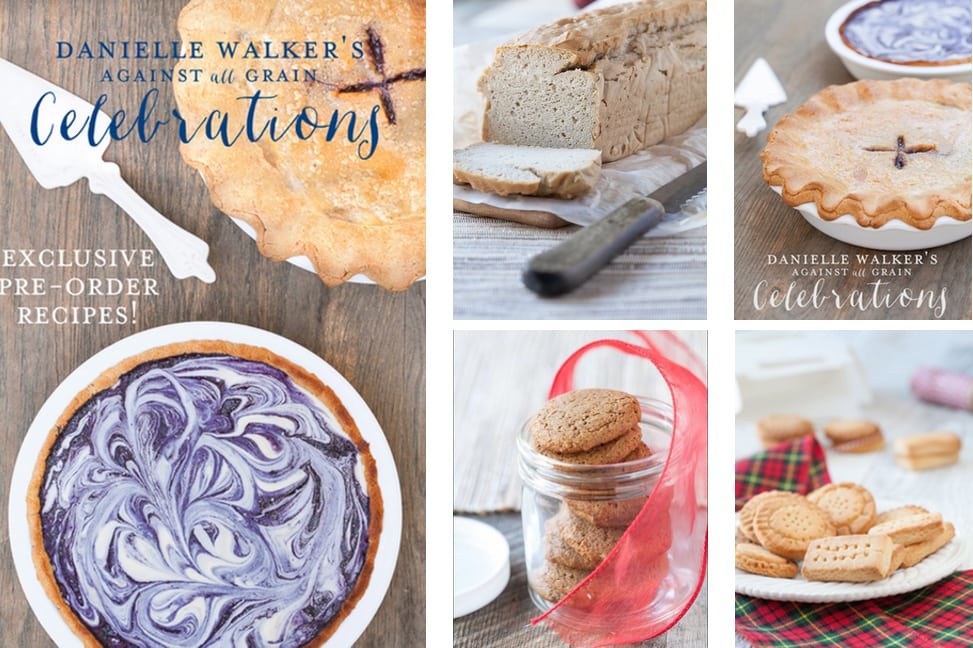 And here's the contents of the book!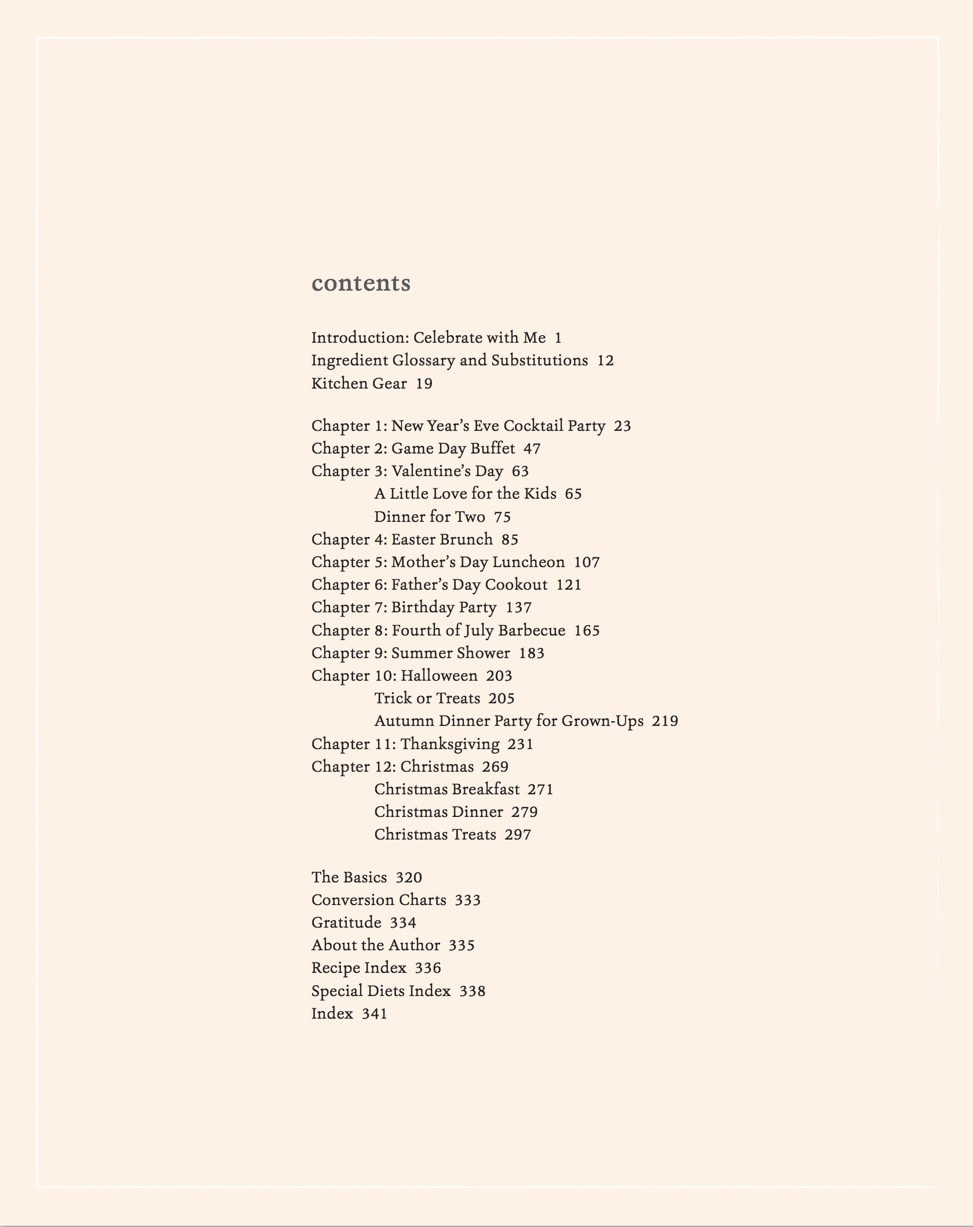 Photos by Erin Kunkel and Styling by Lillian Kang