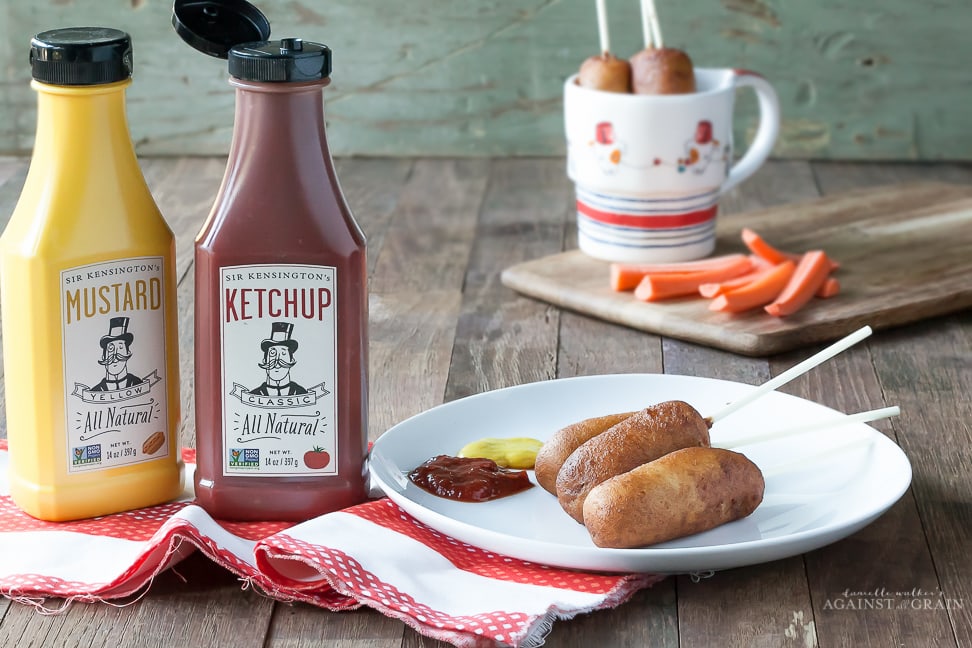 I used to love frozen corn dogs growing up, and my mom always bought them with some of the other junk food snacks at Costco or the Swan truck! I'm excited to bring you this recipe for gluten free mini corn dogs in collaboration with Sir Kensington's condiments!
I have always been a fan of their products, mainly their yummy mayo, and was thrilled to hear about their new line of squeeze bottles. I love to make homemade ketchup like this one that uses dates so I can use a paleo-friendly sweetener, but when I don't have time, Sir Kensington's is my go-to for Asher because they have the best quality, non-GMO verified ingredients of packaged sauces and are the most tasty by far. He's a big ketchup fan and uses it on my Grain-Free Chicken Nuggets or an organic grass-fed hot dog at least a few times a week.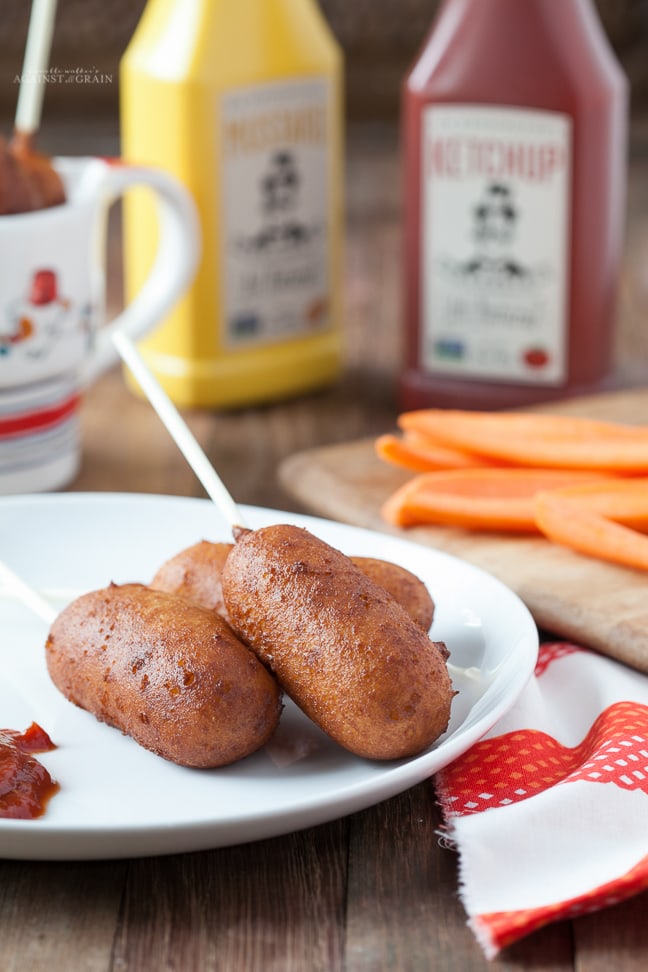 These gluten free mini corn dogs were so fun to play around with and create! I did find that a big difference was made when using a really good quality hotdog, and I think that's why the frozen ones don't taste so great anymore! Well, that and that they're filled with a bunch of chemicals. I use Applegate Organic or Fork in the Road brand and they're both great.
I created a nut-free version for those with nut allergies or so that you can send them to your children's school as well. I do find the almond flour version to be a little more tasty and a lot more crunchy though!