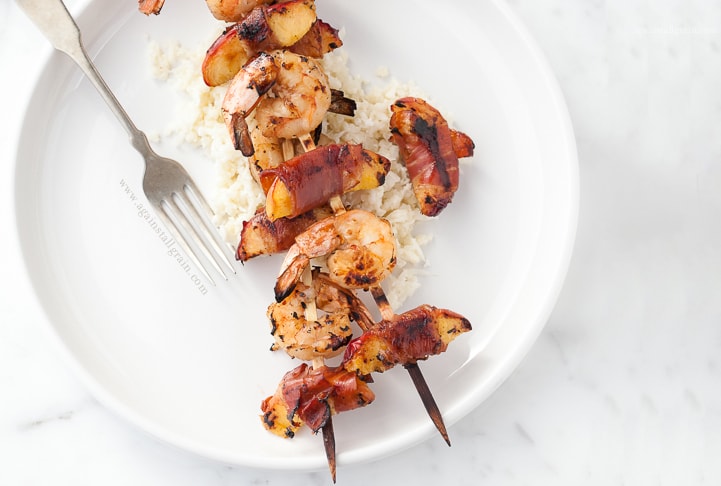 We're keeping things really simple around here lately with food, especially with our crazy lives and the heat we've been having as well! Plus that whole no oven thing. 🙂 These Shrimp Skewers were perfect on one of our 100 degree days where I didn't want to stand over the stove and preferred to use the grill.
I threw some shrimp in a quick ginger citrus marinade and slid them on skewers with tart nectarines from the farmer's market that I first wrapped in prosciutto. Prosciutto wrapped around any fruit is a favorite of mine, and it's even better when it's grilled, like my Prosciutto Peach Arugula Salad from a couple of years ago.
Go ahead, eat a few of these straight from the cutting board. It's ok, it's normal to not be able to resist the urge! You should still have plenty for the skewers, and no one will know. I served it over some coconut lime cauliflower rice from the Against all Grain cookbook (minus the cilantro because I was out!), but you could throw these skewers over a salad or any cauli-rice recipe as well.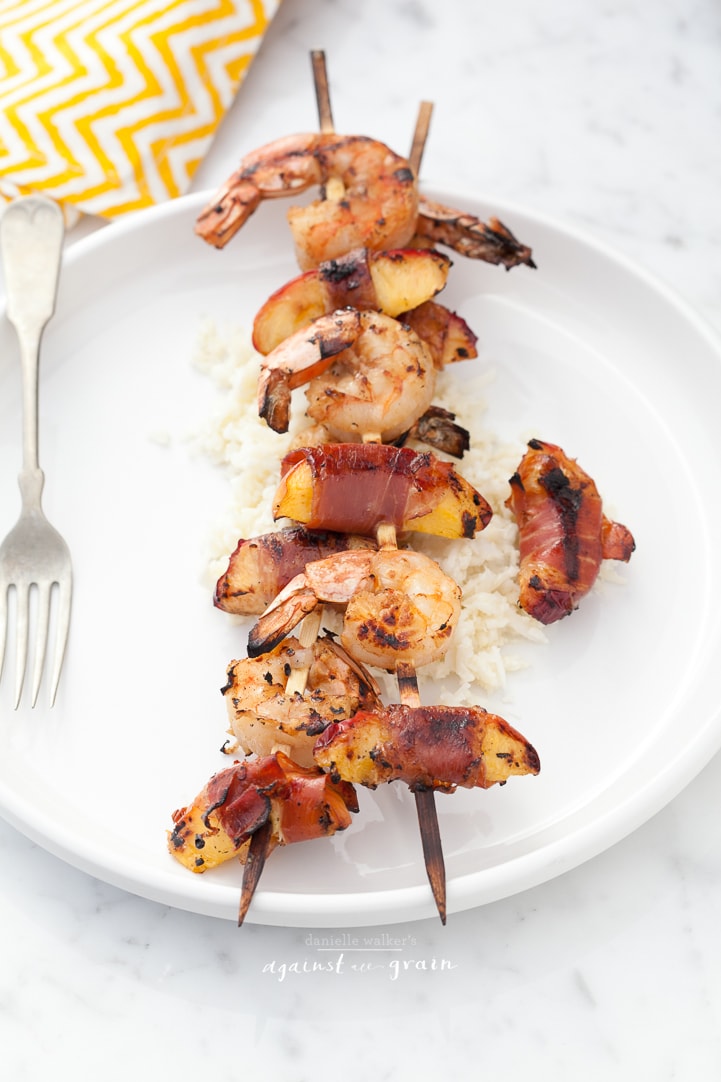 Happy Grilling!