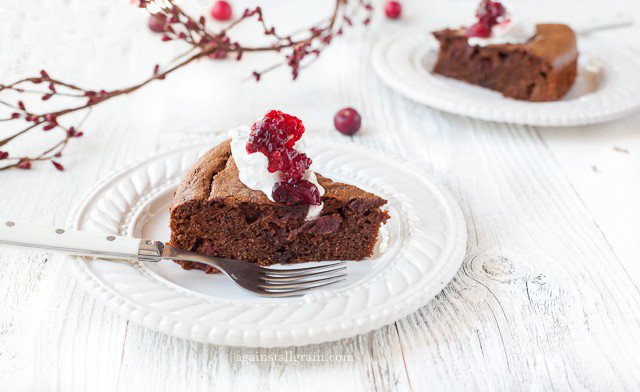 Cranberry. Gingerbread. Dark Chocolate. That's a lot of different holiday flavors in one cake, but I assure you they come together to create the quintessential Christmas taste, Cranberry Chocolate Gingerbread Cake. You may notice in the ingredient list that there is no molasses, which you would typically see in gingerbread, but I have recreated the tastes with the use of low-glycemic coconut sugar, pure maple syrup, and a hefty dose of ginger.
I have a hard time digesting high levels of free-fructose, so I typically stay away from molasses despite it's high mineral content and health benefits. To understand different types of sugars and why I tend to use raw honey, pure maple syrup, and coconut sugar take a look at this article from Mark Sisson.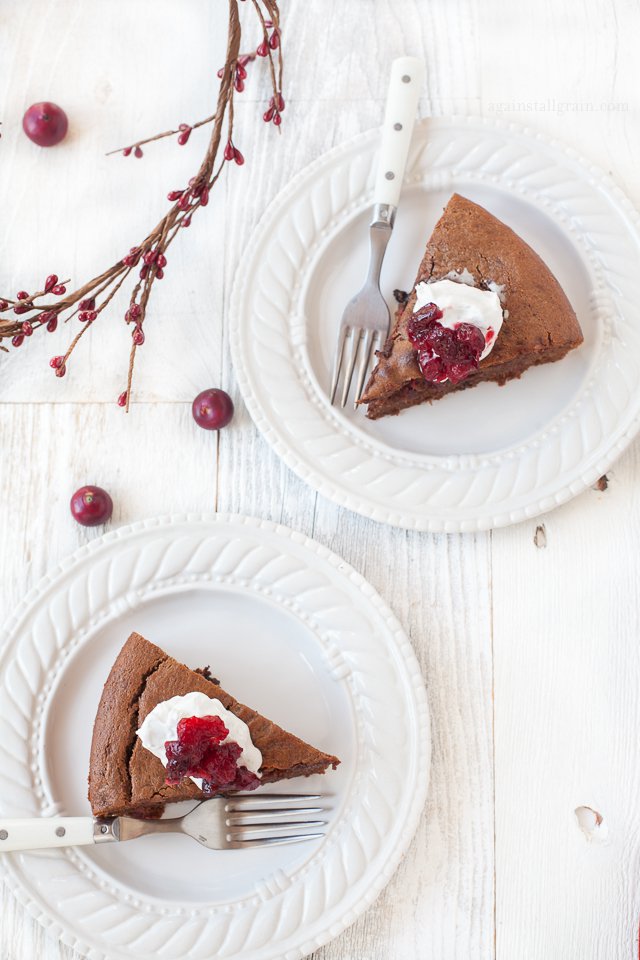 I love this time of the year. Baking in my kitchen and creating new recipes with the seasonal flavors is one of my most favorite traditions. Sadly, this year I have not had nearly as much time as I would have liked to create and share recipes with you, but this one is surely a winner and can even be made into mini loaves to make and distribute with love to your friends and family. It's moist, full of flavor and easy to prepare. Make a small jar of my chai tea concentrate to go with it, and you have the perfect homemade gift!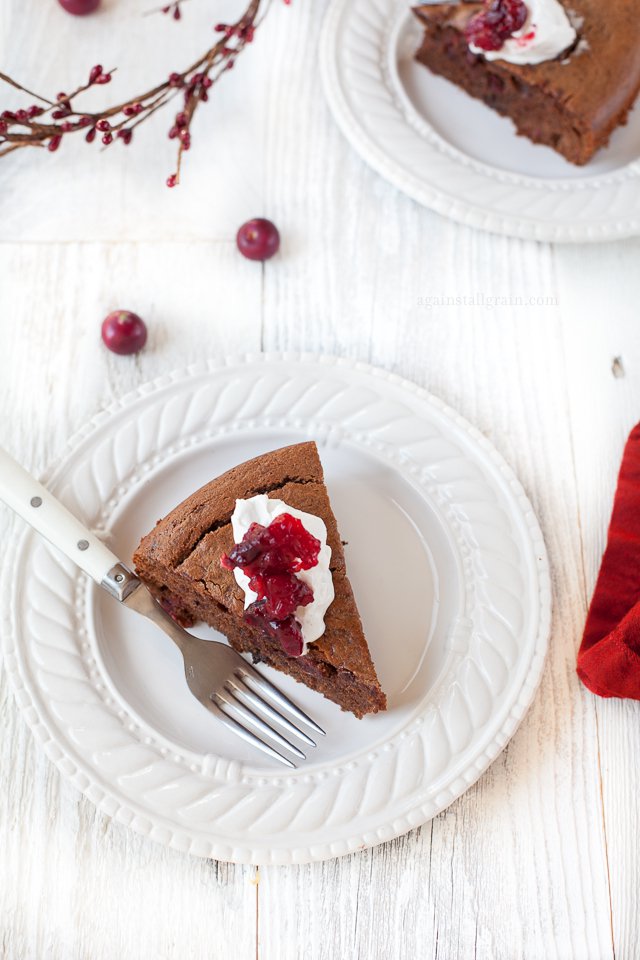 *Note – if you plan to serve cranberry compote over top of the cake, you will need to double the amount used in step 2 and reserve half of it when you do the swirl.
If you really like the flavor of molasses and want to include it in this recipe, you could probably substitute the 1/4 cup of maple syrup in the batter for molasses.