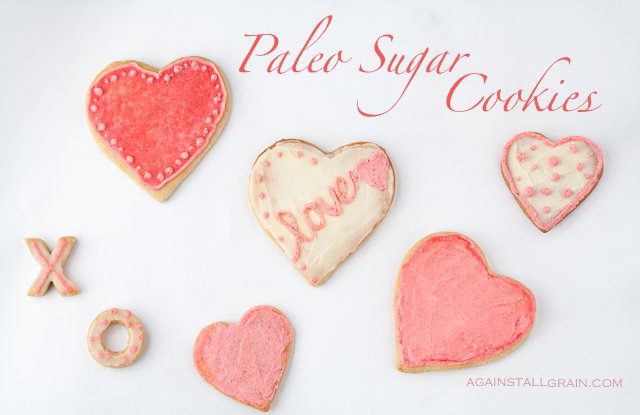 These gluten free sugar cookies are easy to make and great to use for the holidays to decorate. Check out my frosting recipe in Celebrations!
My birthday falls just 3 days apart from Valentine's Day, so I've told Ryan over the last 11 years to not stress about V-day and just focus on my birthday. It's also so close to Christmastime so I've always wanted to give him a break. However, as these last two years have shifted to being about us to 100% about our rambunctious little Asher, I think it's time we start celebrating again and taking a day to commemorate our marriage and friendship. I am also just realizing that while I may have been trying to save him the headache, he was actually missing out on a day of feeling special as well! So many people despise Valentine's Day because of the commercial aspect, but it is kind of fun to be all lovey dovey once a year.
I have been wanting to create gluten free sugar cookies for a long time now and felt like this Valentine's Day was the perfect occasion. These buttery cookies are chewy and the frosting, while a total stoke of luck on my first try, is killer and pipes better than any dairy/sugar free frosting I've ever tried. Use this recipe all year round for your various holiday celebrations!