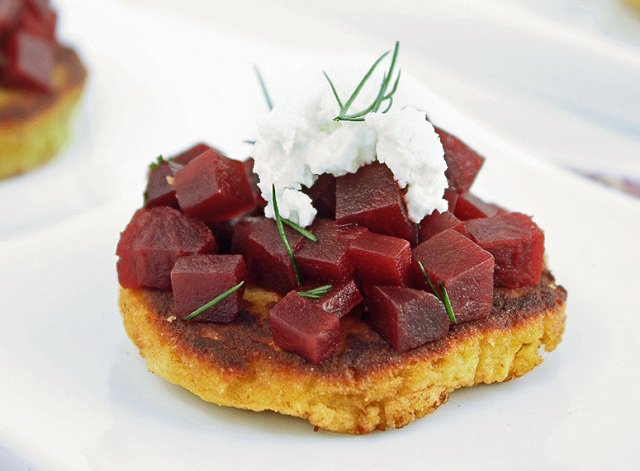 With my new cookbook well under way and keeping me very busy, I've lined up some fellow bloggers to do guest posts for me two Saturdays a month.  My autoimmune condition is heavily fueled by stress, so in an effort to stay healthy, these friends will help relieve some of the stress and keep recipes still coming your way! Today we have Mellissa from I Breathe…I'm Hungry. Melissa blogs mostly gluten-free recipes but has quite the collection of Primal compliant (she does use dairy) ones as well. When I first stumbled across her site, I knew I needed to ask her to be one of my guests because I liked her crisp photography style and her recipes are unique. Today she's sharing her pumpkin blini recipe with you all. Oh and I know I said no more pumpkin from me, but I never said it couldn't come from a guest! Make sure to bookmark/pin these blinis for your Thanksgiving Morning Breakfast in addition to the other compilation of recipes I gave you last week!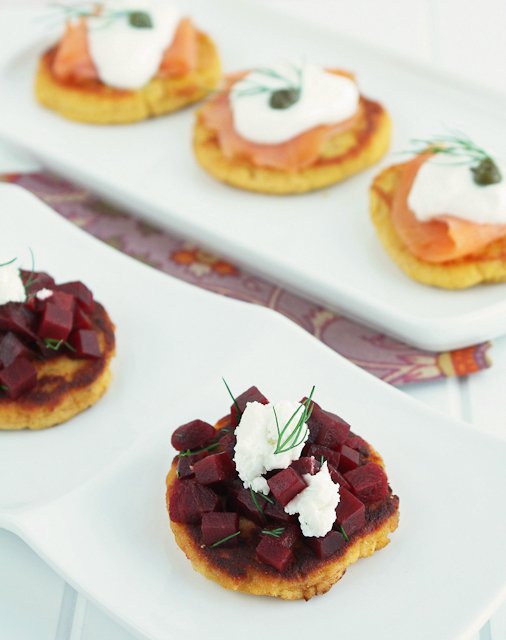 When Danielle contacted me a few months ago about doing a guest post, I was both flattered and a little terrified.  I've never guest posted for anyone else before, so I was nervous about doing a good job.  When she asked me what I wanted to make, I agonized because of course I wanted to put my best foot forward.  I'd been mulling over a pumpkin gnocchi idea and thought it would be the perfect thing for this post – seasonal and hearty.  I would make it, and it would be awesome!  Except no.  No it wasn't.  I think I know what went wrong, but I didn't have time to experiment with it to get it right because, as per usual, I procrastinated and didn't start as as I should have.  Now what??
Out of desperation, I worked with the existing dough, adding a little of this, more of that, and tried frying them instead of boiling them.  Somehow I ended up with little cakes that weren't quite a fritter, but tasted good and were the perfect vehicle for other delicious things!  Blini's it is!  Sometimes (OK, fine – a LOT of times), this is how recipes get created in my kitchen (other times they end up in the trash, but let's dwell on the positive shall we?).  This recipe was definitely a happy accident!  You can put just about anything on top, which makes them great for entertaining.  I topped mine two ways – one traditional with sour cream, smoked salmon, capers and dill, and the other with chilled (cooked) beets, fresh dill and crumbled goat cheese.  Both were pretty, and tasted delicious!  Hope you guys like them too!
Many thanks to Danielle for inviting me over, and I'm super excited to buy a copy of your cookbook – I'm sure it will be incredible!  Once you get your head back above water and have some extra time, consider this an open invitation to guest post over at I Breathe I'm Hungry!  We'd love to have you!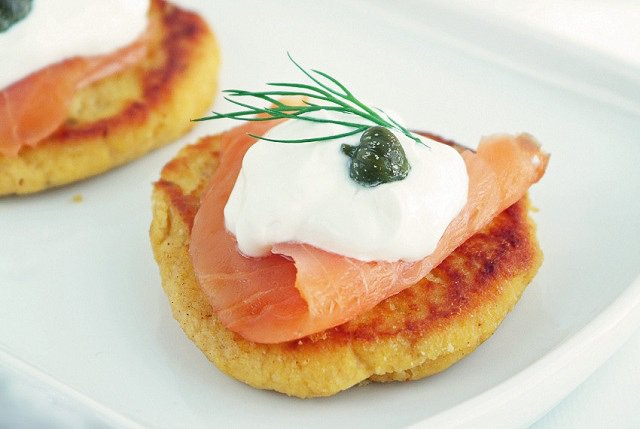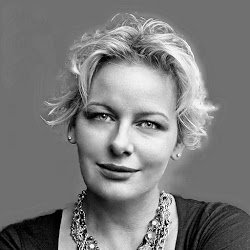 "Mellissa Sevigny is the cook, photographer, and writer behind the food blog 
I Breathe… I'm Hungry
, which focuses primarily on low carb and gluten free eating. She recently released 
The Gluten Free Low Carber
 ebook. Mellissa received her first cookbook when she was just four years old and has been in the kitchen ever since. In 2004 she competed, and placed third in, The View's Next Food Network Star, which was a pilot program for the now popular Food Network show. Currently she resides in South Carolina with her husband of 19 years, their 5 year old son, two cats, a fish, and a snail named Bleebop."