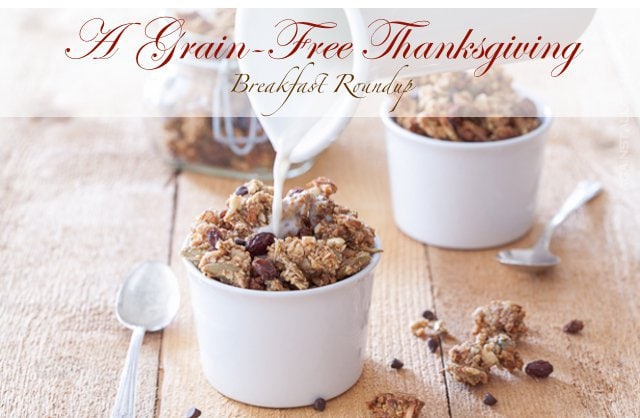 It is tradition in my family to wake up Thanksgiving morning and sit down to a big breakfast. The Macy's Day Parade is usually on in the background and a few of us are milling about the kitchen prepping for the rest of the day's events. I know, it seems kind of crazy to eat a big breakfast when the impending meal is to be a gluttonous (not Gluten-ous!) feast.  Thanksgiving dinner is inevitably behind schedule in my family, so this breakfast helps us restrain from "taste-testing" the turkey or pumpkin pie filling one too many times.
I've been so busy working on new recipes for the book that I totally neglected to concoct new Thanksgiving recipes for you guys on the blog with enough time before the big day. So instead, I'm rounding up some of my favorite recipes from my site and some other's from friends around the web. I'll start with providing you with a stockpile of delectable breakfast recipes to get your Thanksgiving morning started off right. They, of course, will taste best with visions of 100ft floating balloon characters and lip-syncing pop-stars in the background.
Click on the photos to find the recipes!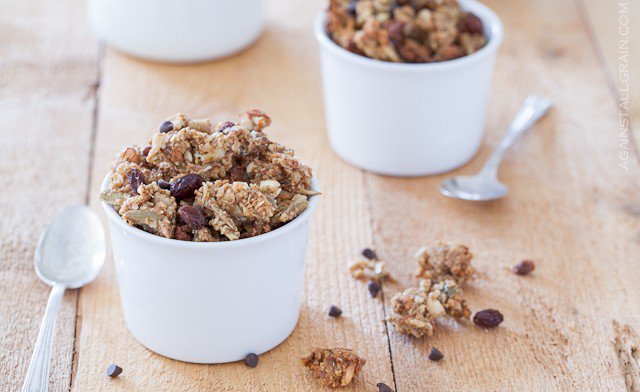 Spiced Pumpkin Granola (add cranberries to make this even more festive!)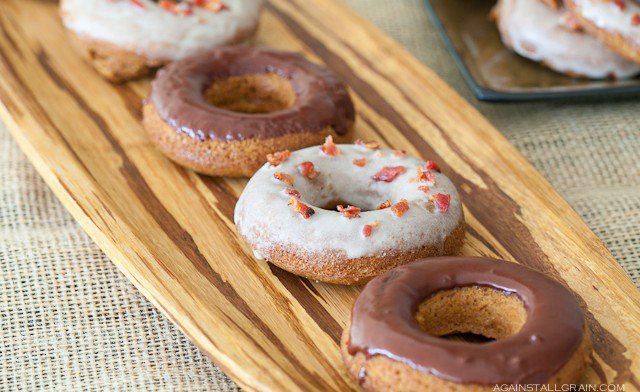 Pumpkin Doughnuts with Maple Glaze and Bacon Sprinkles or Chocolate Icing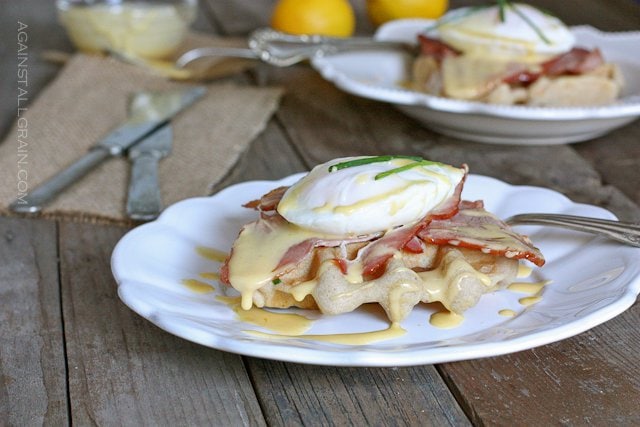 Eggs Benedict served over Bacon & Chive Stuffed Waffles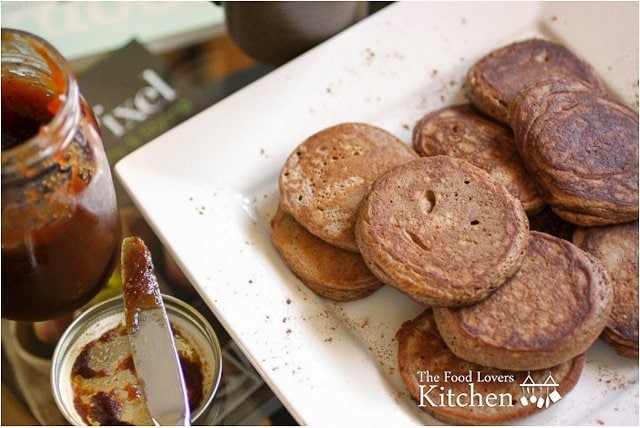 Pumpkin Spiced Pancakes from the Food Lovers' Primal Palate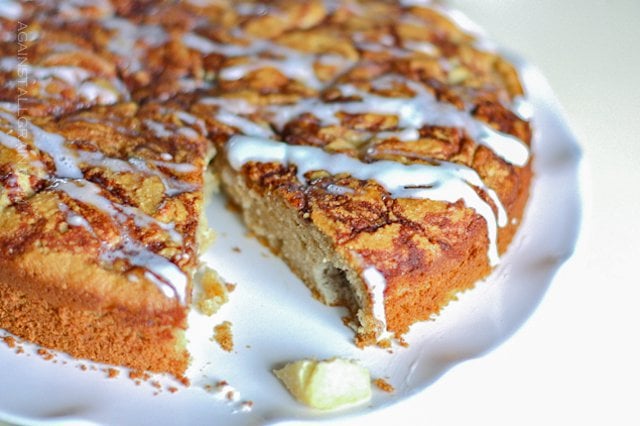 Spiced Apple Coffee Cake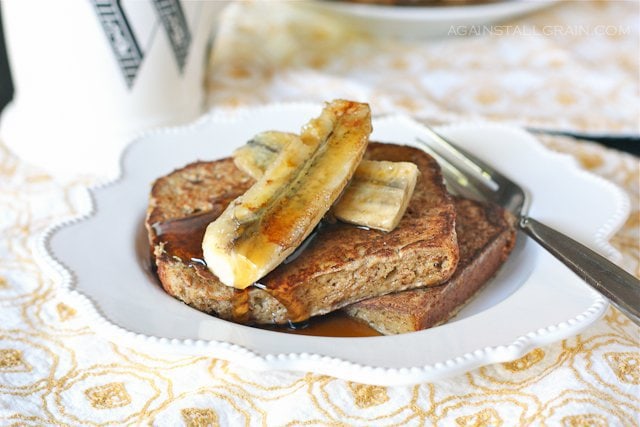 French Toast with Grilled Bananas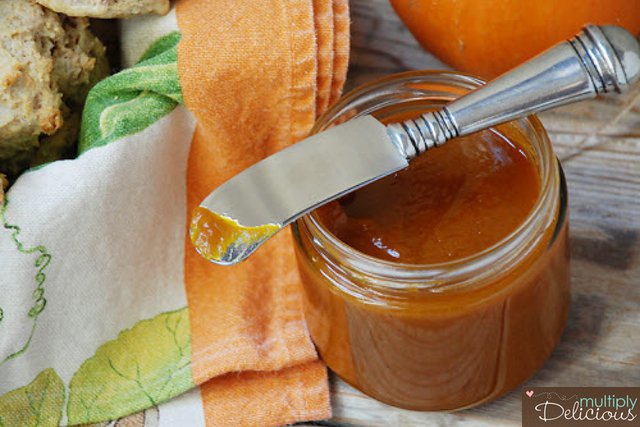 Spiced Pumpkin Butter from Multiply Delicious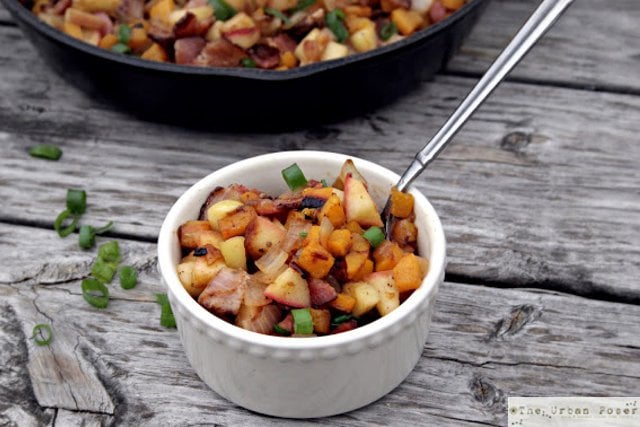 Apple, Butternut Squash, & Bacon Hash from The Urban Poser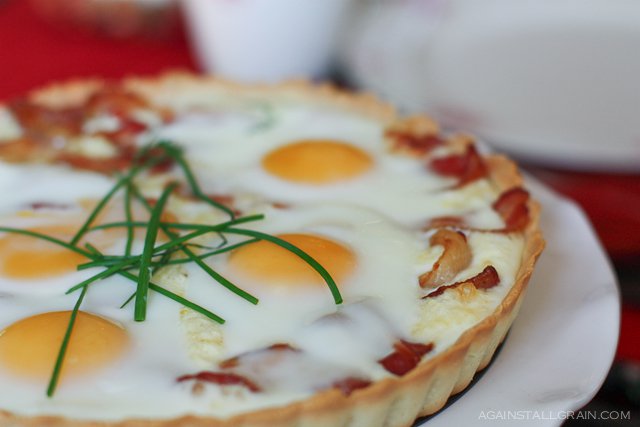 Bacon and Gruyere Breakfast Pizza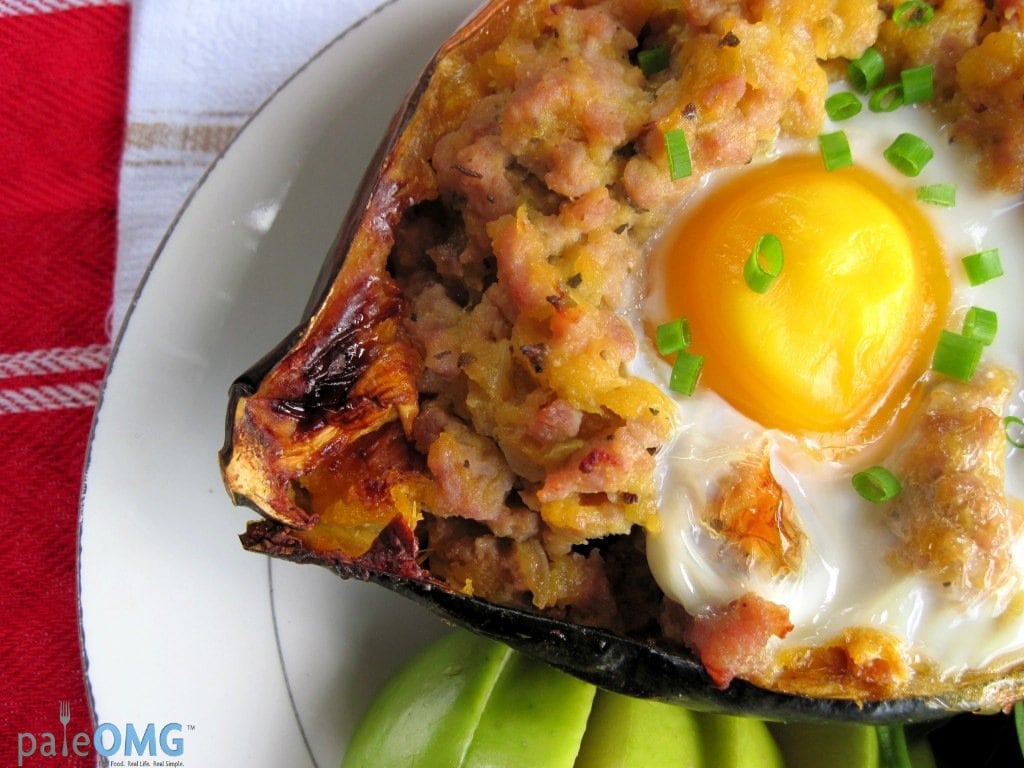 Sausage Stuffed Acorn Squash from PaleOMG
Now you should have plenty of options for Thanksgiving Breakfast. I'll be back with a Thanksgiving Dinner roundup in a few days!