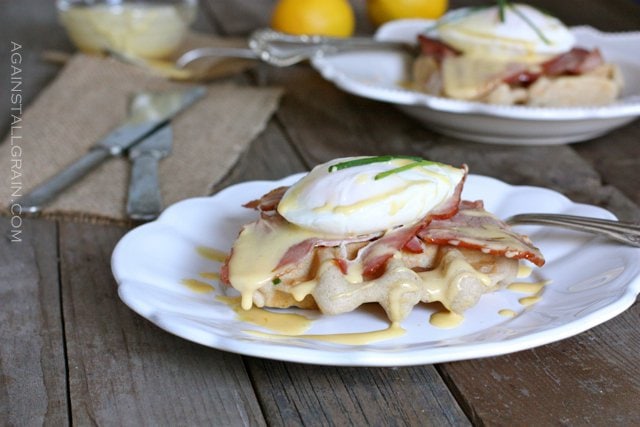 This recipe for Eggs Benedict Over Savory Waffles was originally seen as my guest post over at the Civilized Caveman a few weeks ago.
I used to adore eggs benedict and would order it as a special treat every time we ate out for breakfast, but haven't been able to enjoy it for so long. Now I can, and I think this rendition for Eggs Benedict Over Savory Waffles is even better than the original. Instead of an English muffin (because all Paleo English muffins I've tried have failed to impress me), I made a savory waffle that is stuffed with bacon and chives. To save time, you can make the waffles the night before and throw them in the toaster right before serving the benedict.
No waffle iron? No problem, you can serve this over sautéed spinach or over a toasted Paleo hamburger bun.