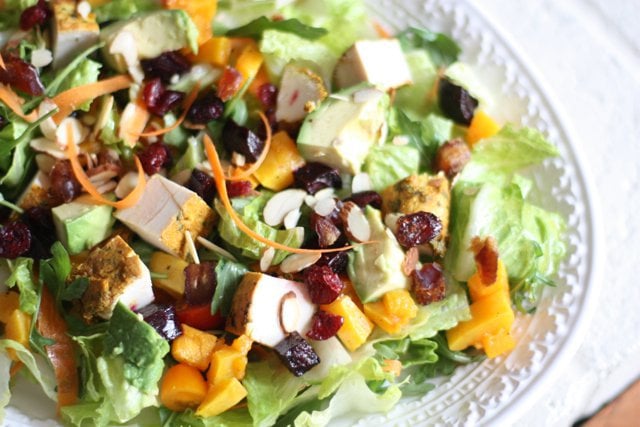 I promise we don't always eat sweets, despite what my recipe archives may suggest!  I've just happened to have a huge backlog of muffins, cookies, and pies waiting to be published.
Although most salads are naturally gluten-free and you can all find hoards of recipes elsewhere, I figured I'd share a more realistic insight into what our family eats on a normal basis. I'm a huge salad fan, and so his my husband as long it's hearty and full of goodies.
This salad is based off of a salad I saw on the menu of California Pizza Kitchen. I've never tasted theirs, but the description of the dish was enough to make me want to create a copycat version at home. Don't be turned off by the long list of ingredients. They all come together to create an intensely flavorful salad full of anti-inflammatory spices.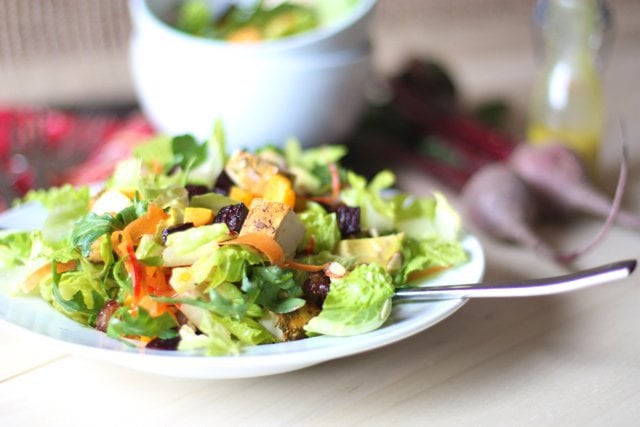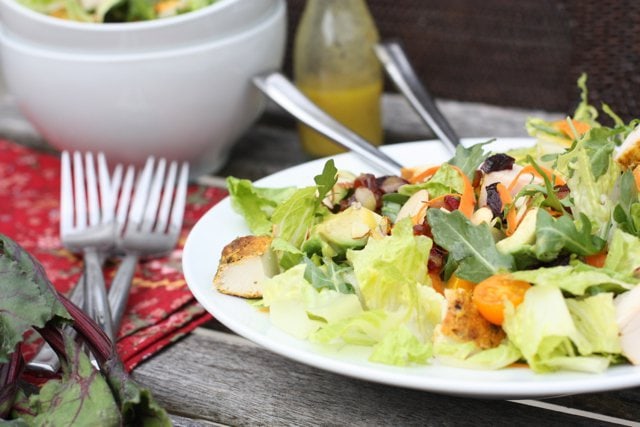 Shared on Allergy Free Wednesdays and SIT