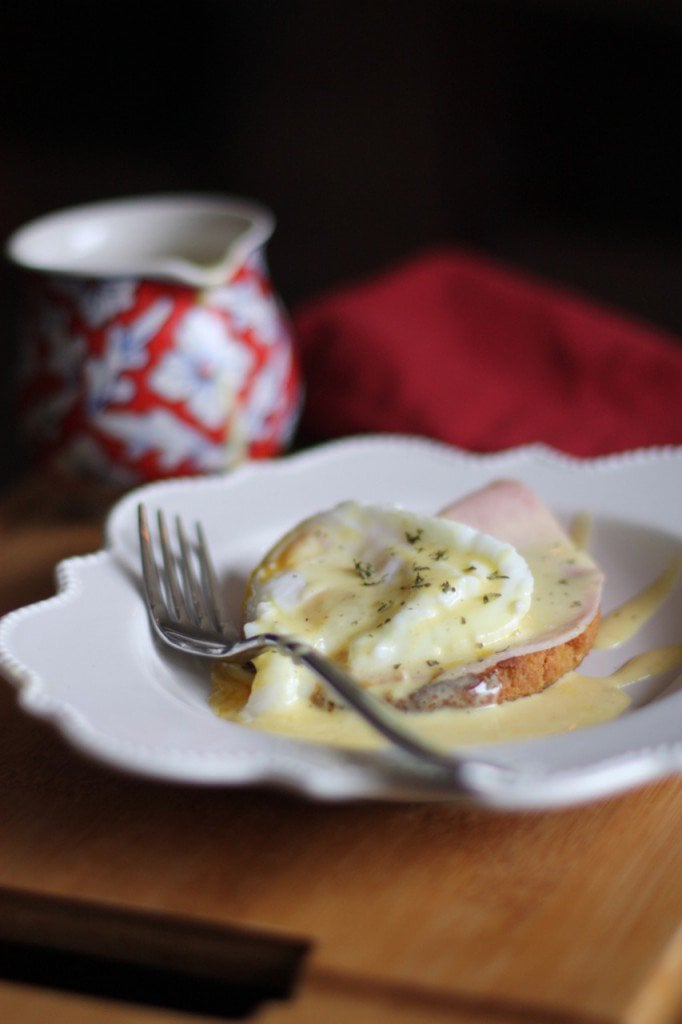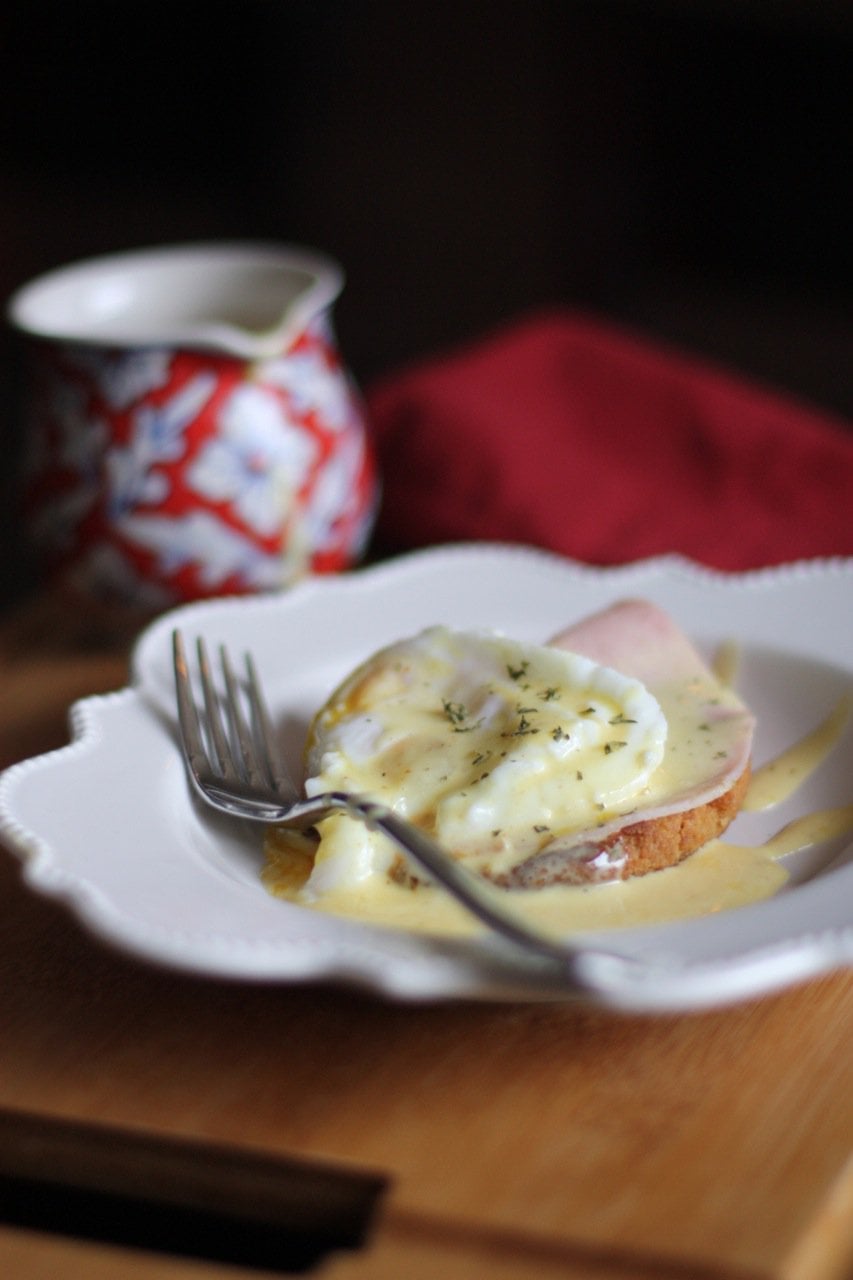 I love eggs benedict. Actually, I think I may just really love the hollandaise sauce. But the combination of a poached egg, fresh spinach, and salty ham blanked in the silky sauce with a hint of lemon just makes my mouth water. 
Because of my numerous failures making a hollandaise over the double boiler, this dish was solely a special treat that I would order when we'd go out for breakfast.  Now that I know how easy it is to make a blender hollandaise sauce with coconut oil, I think this will be a dish served more often for breakfast in our home! 
Usually I just serve the poached egg perched on a bed of sautéed spinach and a slice of ham, but I recently toasted a leftover almond flour dinner roll which was much more reminiscent of my restaurant favorite. Either way, this is a fulfilling dish that will get you out of that breakfast rut you've been stuck in.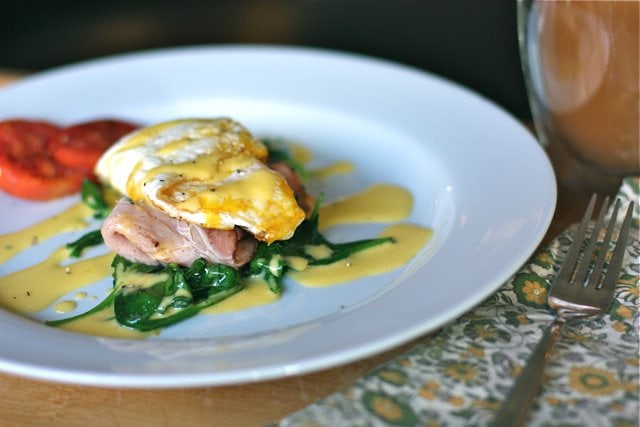 I've updated my Eggs Benedict Recipe and now serve it over a Paleo savory waffle that is stuffed with bits of bacon and chives! It's TO DIE for. Click on the picture below to see the recipe.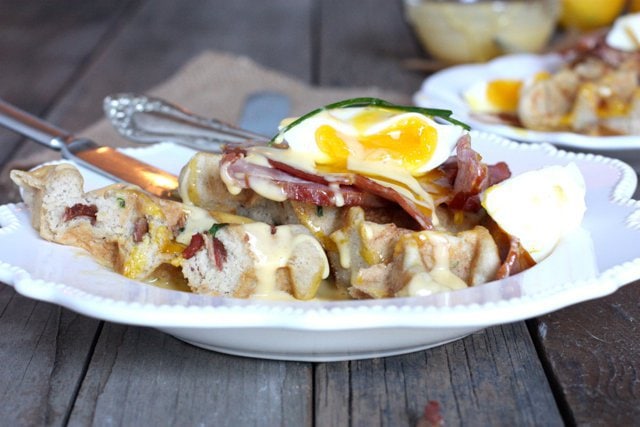 As seen in Easy Eats Magazine