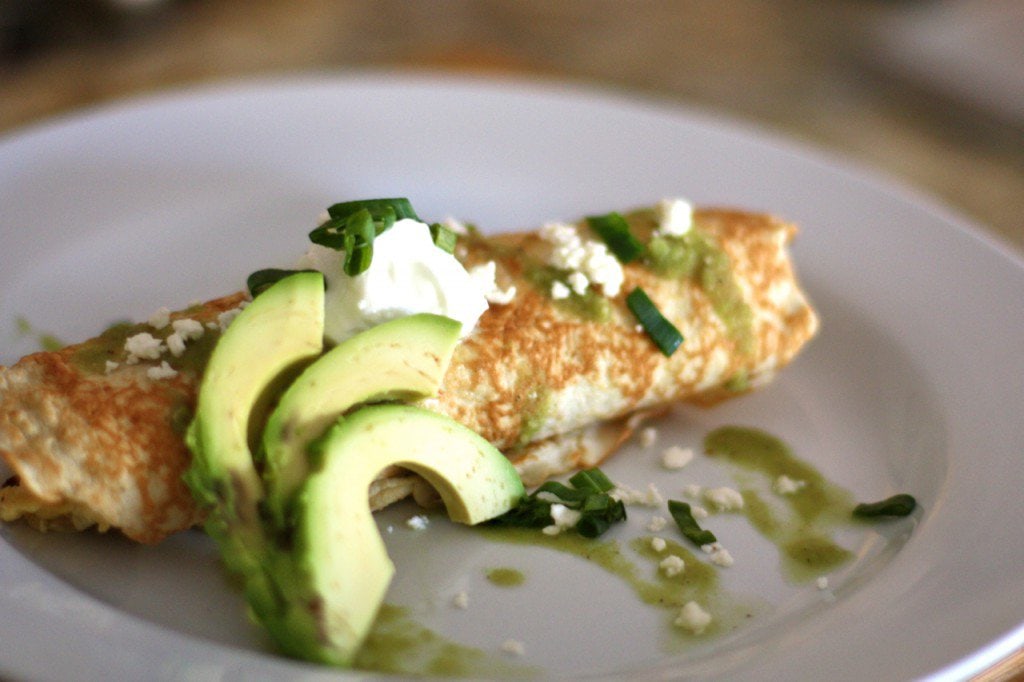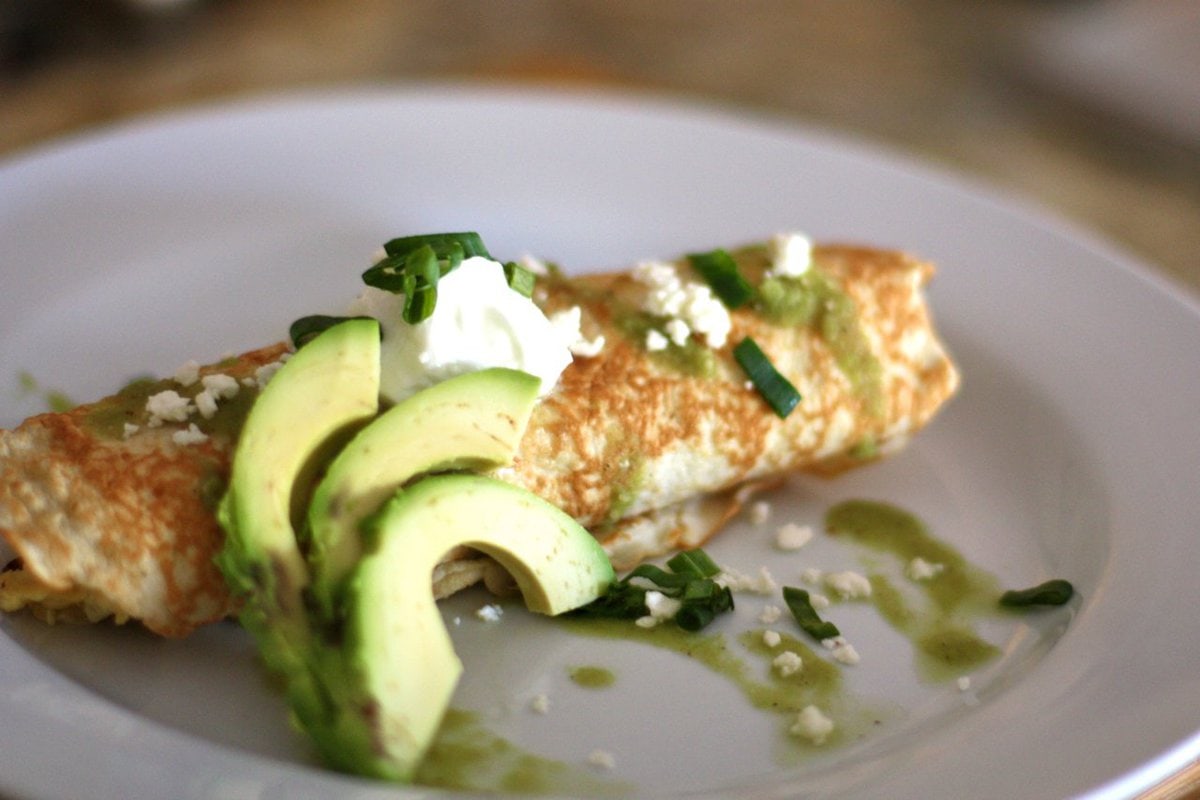 My husband has a love-hate relationship with my blog. On one hand he gets to partake in being a taste-tester for all of my recipes, but on the other hand he has to wait until it's all cold while I try to get the perfect shot to post here!

One of his favorite breakfast dishes is a breakfast burrito, but since I went grain-free, I've neglected to make them for him. I made my grain-free enchiladas the other night and had a bunch of leftover goodies, so I tried my hand at his breakfast favorite.
I'm not the least bit a morning person, so I cured the sausage for 24 hours and then browned it the night before to reduce my cooking time a bit. It's a medium spiced sausage, so if you can take the heat, feel free to increase the spices or add a little cayenne. The sausage makes enough for 4-6 burritos, but I only cook for 2 so the burrito recipe serves 2. Feel free to double all of the fillings and tortillas to serve a larger crowd.
*You will need to omit the cheese if you're following a strict Paleo Diet. If you allow some dairy, I love the raw organic cheeses from U.S. Wellness Meats. Hard cheeses like the cheddar or even the jack have very minimal lactose, so I eat them occasionally.