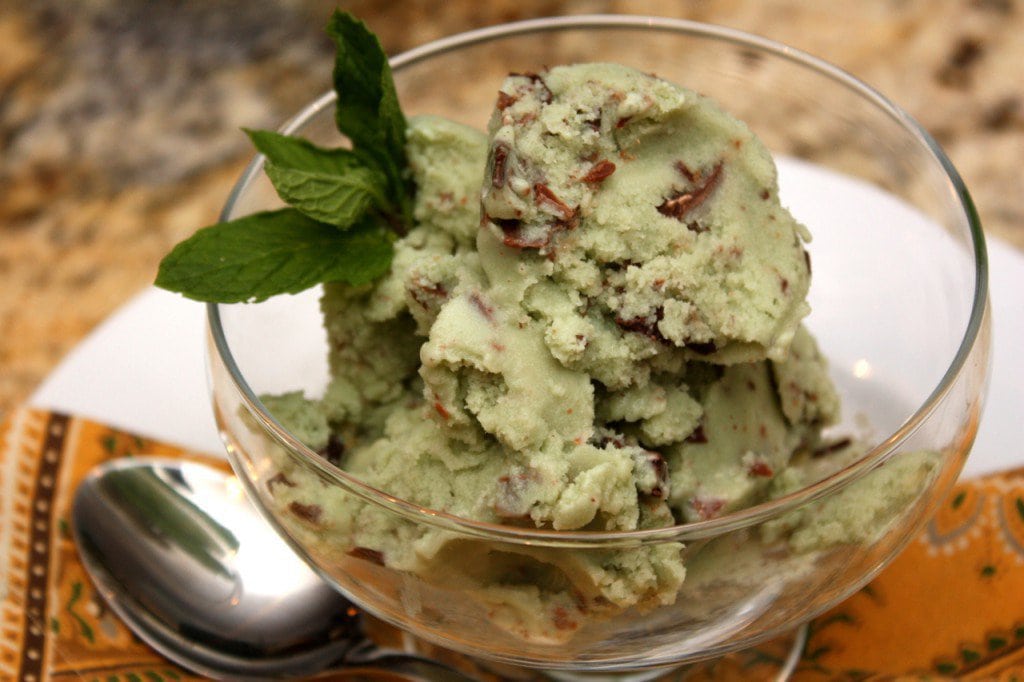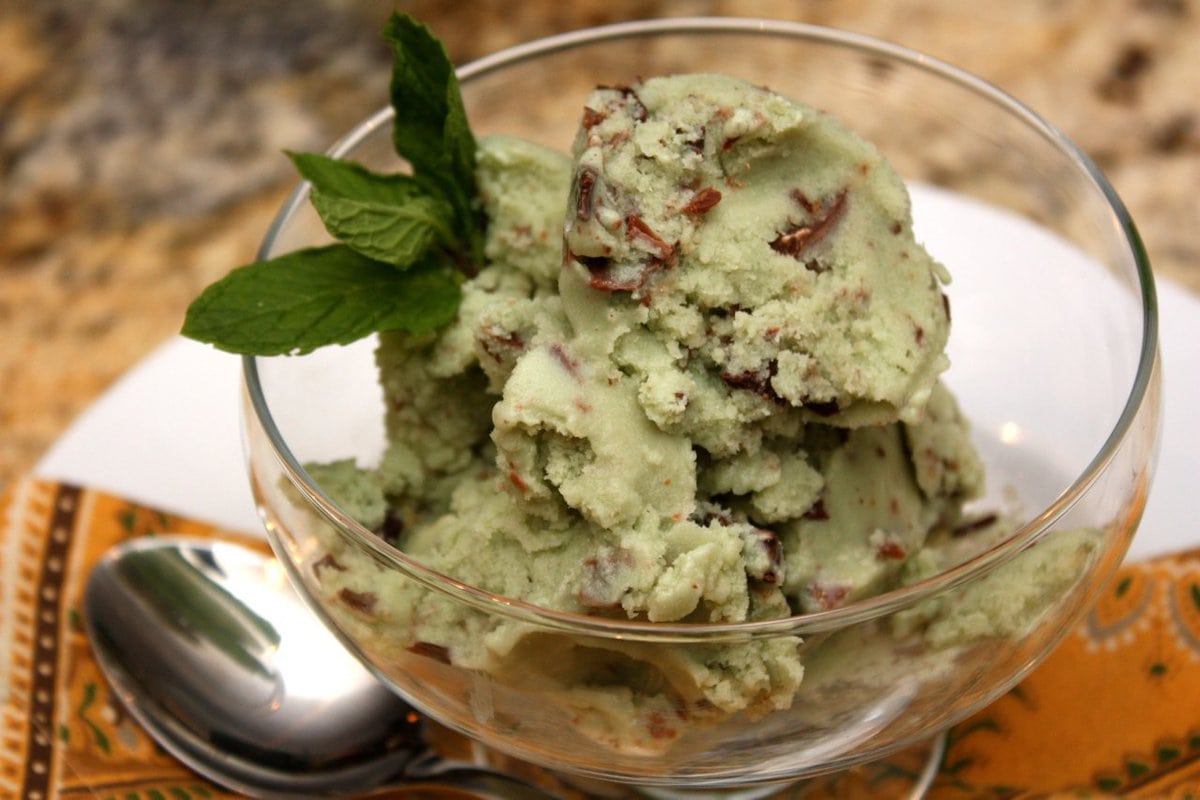 I wanted to try ice cream with almond milk, since almonds are full of great nutrients and also yield a much lower fat and calorie content. The result was my Dairy Free Mint Chocolate Chip Ice Cream – a delectable treat – but one that has a slightly more icy consistency than the higher fat ice creams. I added a couple of egg yolks to help make it a little creamier and also more easy to scoop once frozen.  You can leave them out if you're a vegan, but you will come up with more of a sorbet consistency, than ice cream. You'll still have the delicious minty flavor though from the fresh steeped mint leaves!
I usually make my ice cream with coconut milk because the high fat content helps make the ice cream creamy and smooth without the use of additives like xanthan gum.  It tastes delicious but isn't exactly kind to the waistline. 
One serving of this ice cream has only 184 calories and 8g of fat! Over half the fat and calories of a serving of Baskin Robbins! And 3 times less than a coconut milk version of this same recipe!
For SCD and Paleo, leave out the chocolate and try folding in pistachios
For other ice cream recipes try:
Chocolate Peanut Butter Swirl Ice Cream