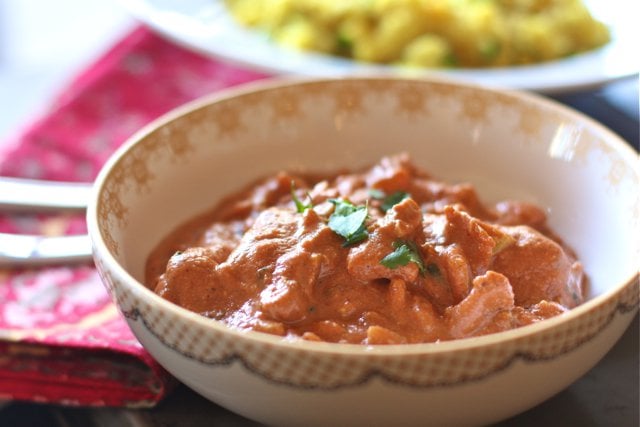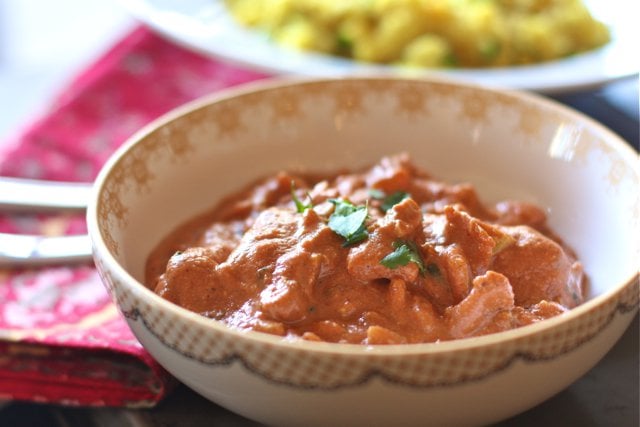 I LOVE Indian food, but seeing as most of the recipes use heavy cream and lots of spicy flavors, my gut stopped loving it. SCD made me start experimenting with different types of milk, and I've found that Indian spices can be used in moderation without making it flaming hot. While I definitely miss the hot and fluffy naan, this recipe goes great the flat bread that I'm developing (recipe to come!). I serve it over a saffron cardamom "rice" made from cauliflower.
When I first came across this recipe for Chicken Tikka Masala from Food&Wine a couple of years ago, I knew I had to try to make it SCD and Paleo legal.  I used a mixture of almond and coconut milk in place of the cream, but wasn't completely happy with the results. I just recently tried this new version with cashew cream and it is so much better! The coconut milk was too powerful in the old dish and masked some of the Indian spices, making it taste a little more Thai than Indian. Raw cashews are a very versatile food because they have virtually no flavor before they're cooked.  They take on the flavor of the dish they're put into, which is great for this recipe. I also used the cashew cream to thicken a Cream of Mushroom Soup which I can't get enough of right now!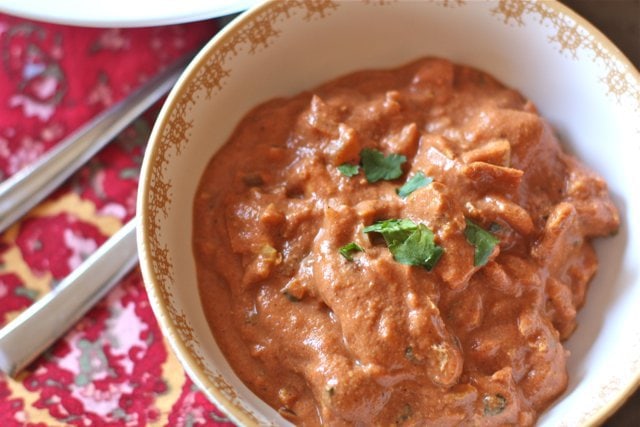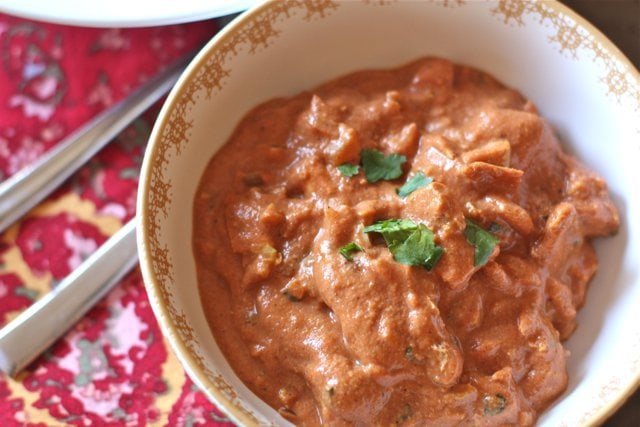 The yogurt in the marinade helps to tenderize the chicken, but is not completely necessary. If you're Paleo and don't want to go through the trouble of making a cashew yogurt or something of the like, then you can use a little baking soda in the marinade to help tenderize the meat. Marinate the chicken with a little olive oil, all of the spices, and 1/4 teaspoon of baking soda.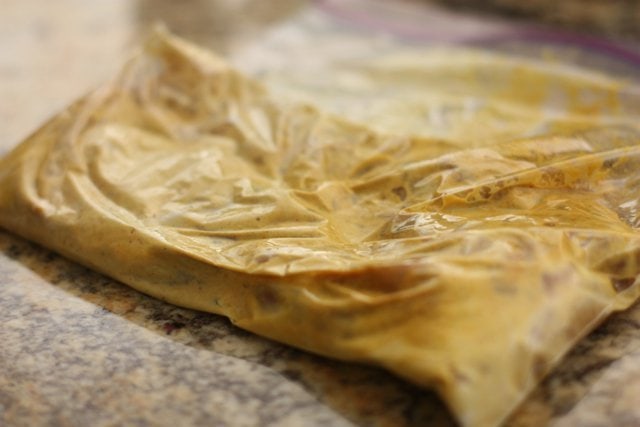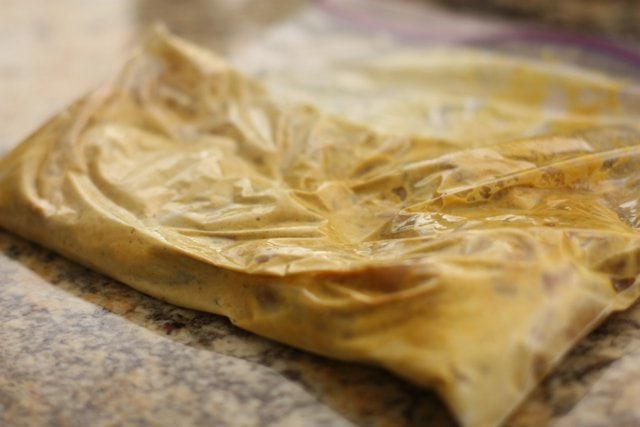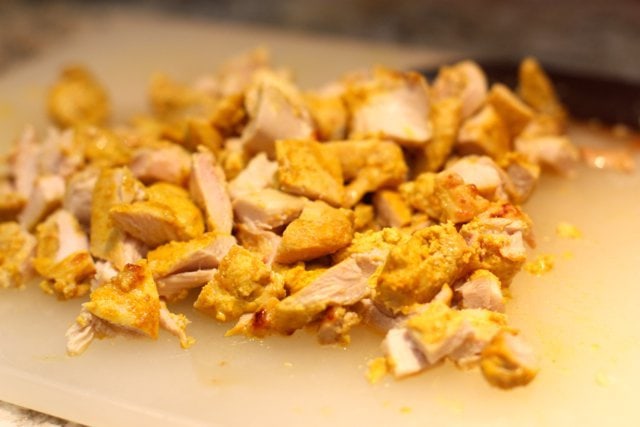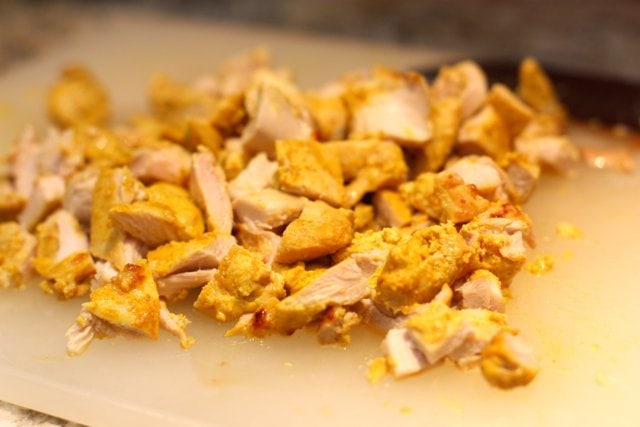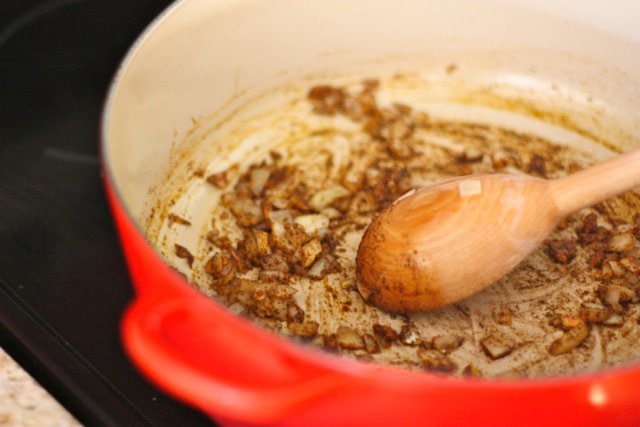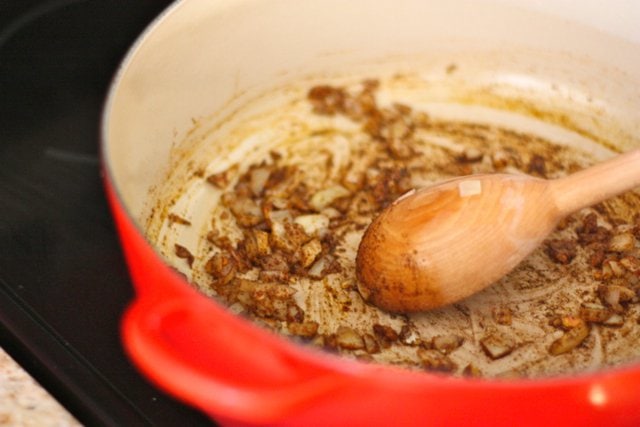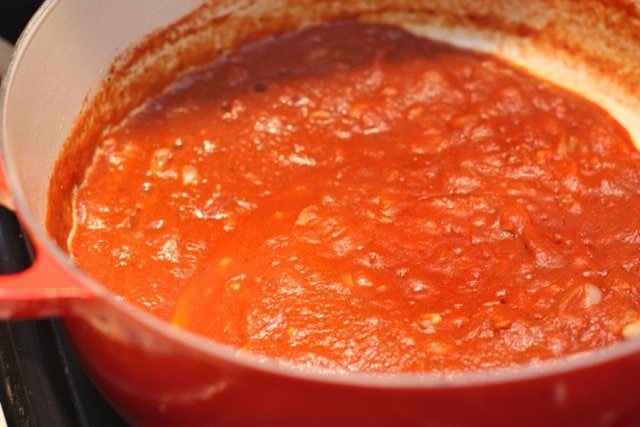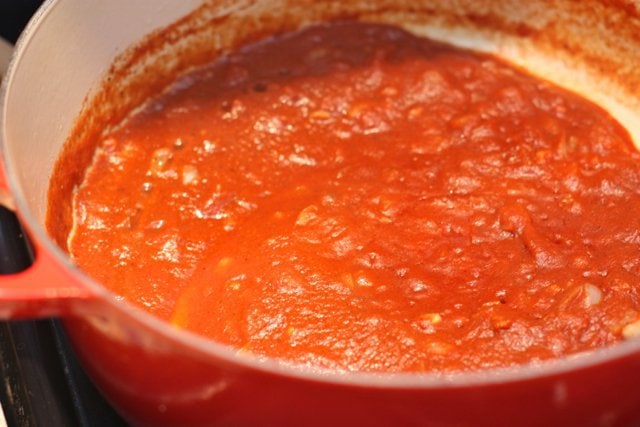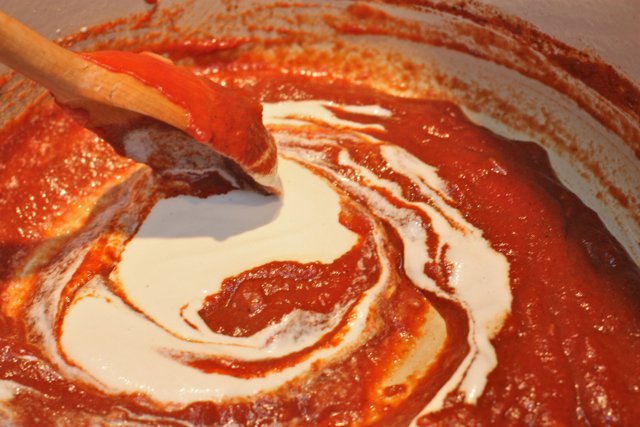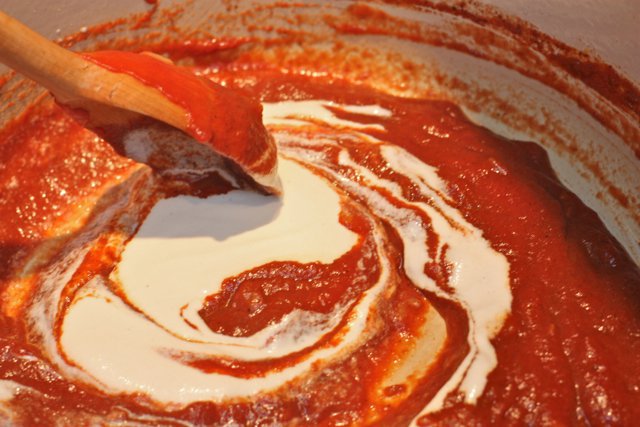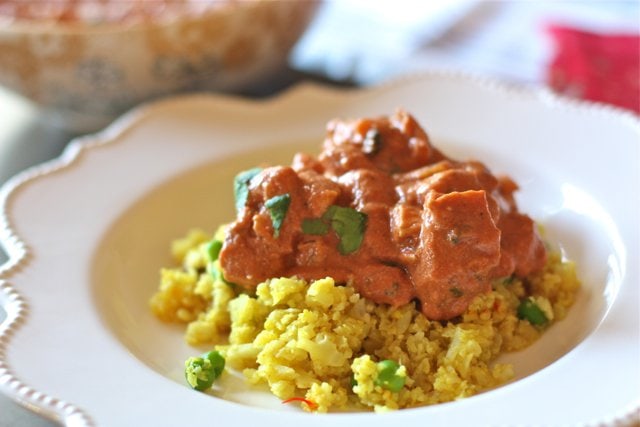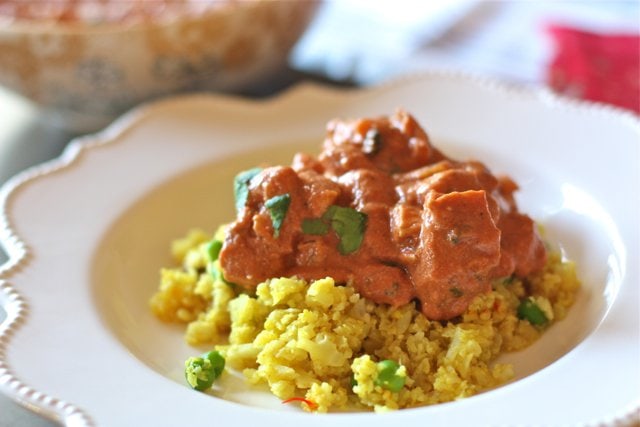 Shared on SIT